Tickled Pink Estate Wedding
Tickled Pink Estate Wedding
4 / 9 / 21 | Inspirational Photo Shoots
Venue: Merv Griffin Estate
Planning: Walk Down the Aisle
Photography: Briawna Meier
Menswear: Rose Pink Notch Lapel Suit with a gold velvet bow tie
We are just tickled pink with this lovely wedding at the gorgeous Merv Griffin Estate! First of all, if you are looking for a venue that is unique, stunning, full of open space yet feels perfectly intimate – look no further than the Merv Griffin Estate in La Quinta, California. It comes to your special day, this venue has it all, and works with you to make sure your wedding is exactly what you envisioned.
And this wedding is everything our hearts could envision and more! With all the modern pink details, this wedding had us blushing with excitement. (too many pink puns? Haha). We love the ombre floral décor of the ceremony arch, and the pops of pink on the glass calligraphy signs. Flowing the entire wedding from space to space.
The bride wore a gorgeous soft ivory gown with lace embellishments and a plunging neckline. She paired her look with delicate gold jewelry and her hair in a fun low bun. The groom wore our Rose-Pink Suit to keep the fun pink theme going, and paired his look with a gold velvet bow tie for some added pizazz. Over all this wedding was pure blissful perfection.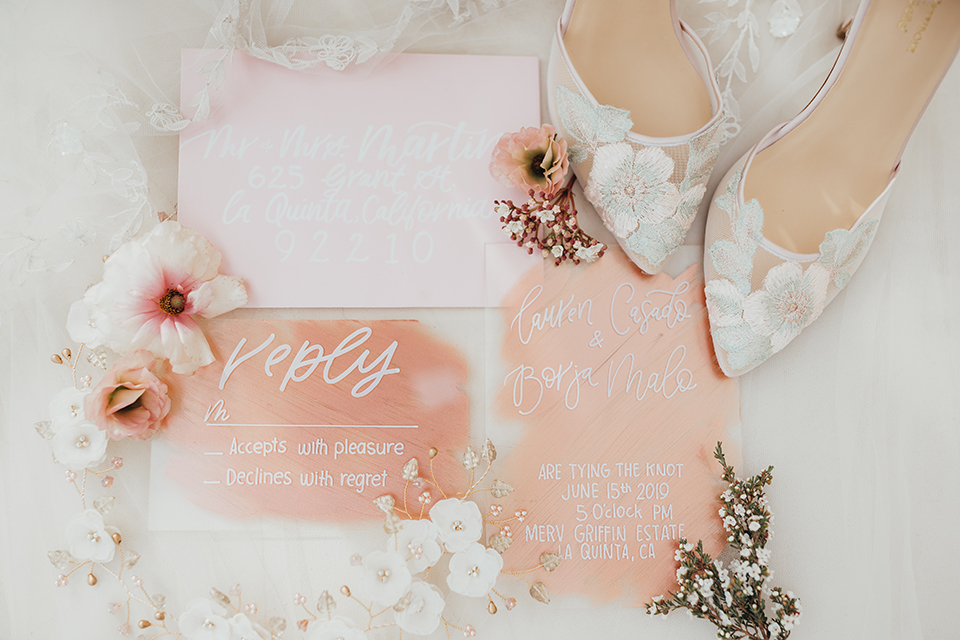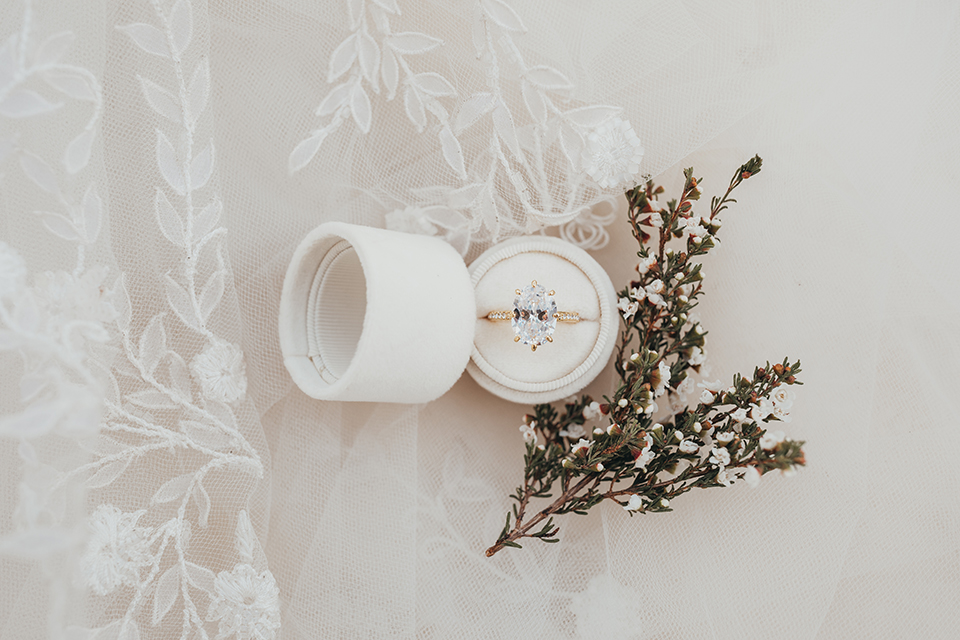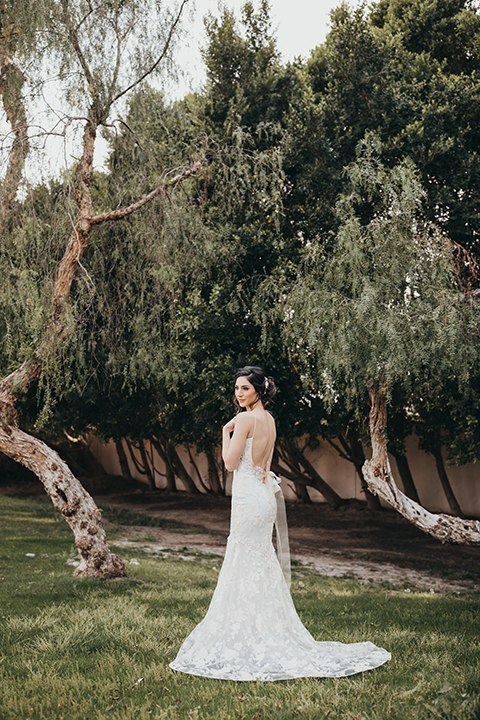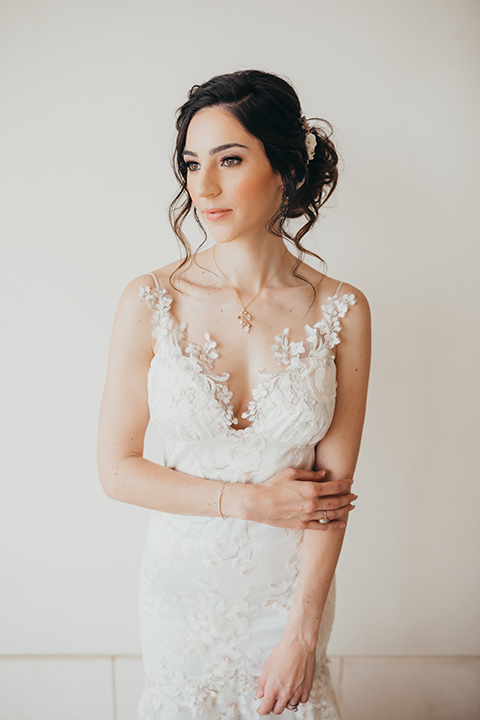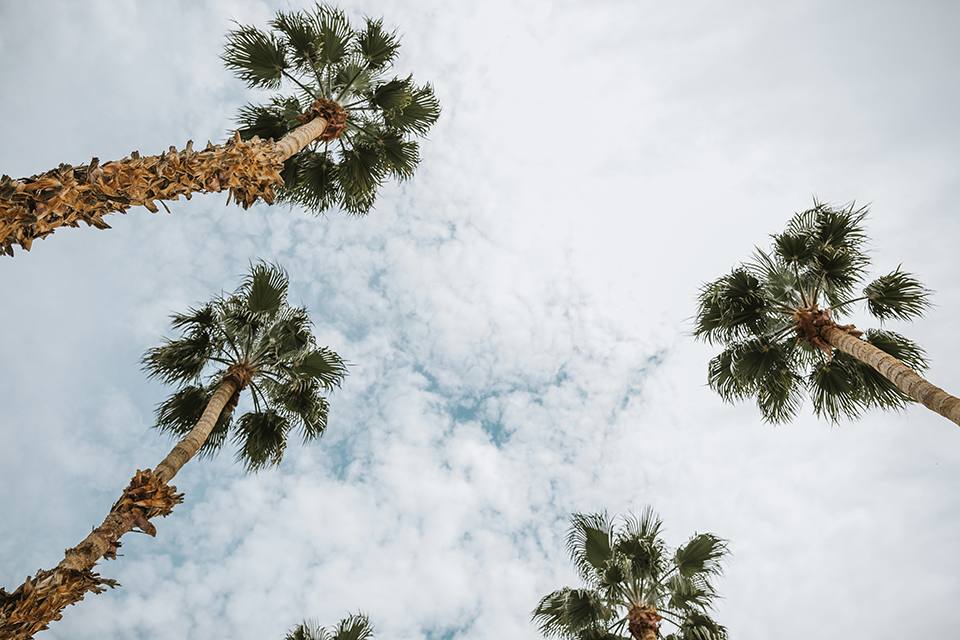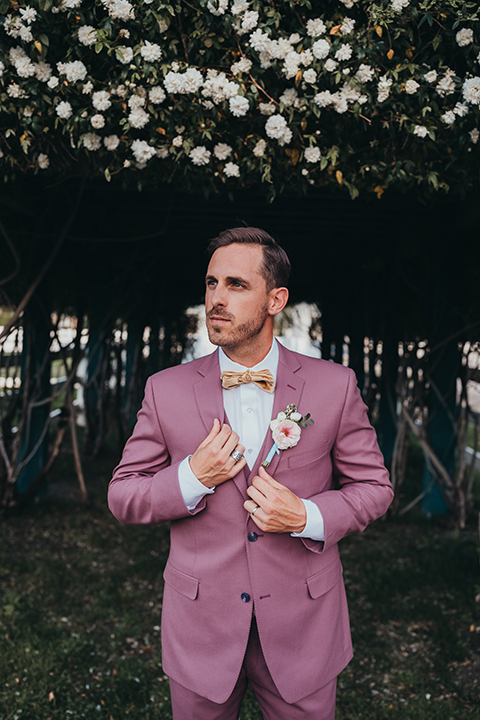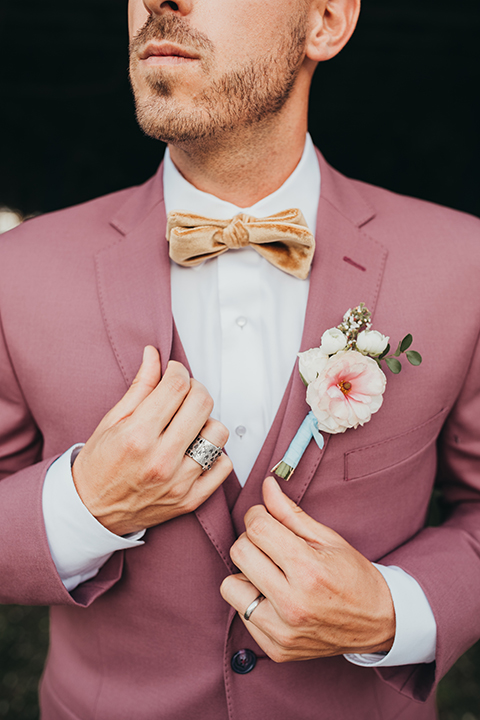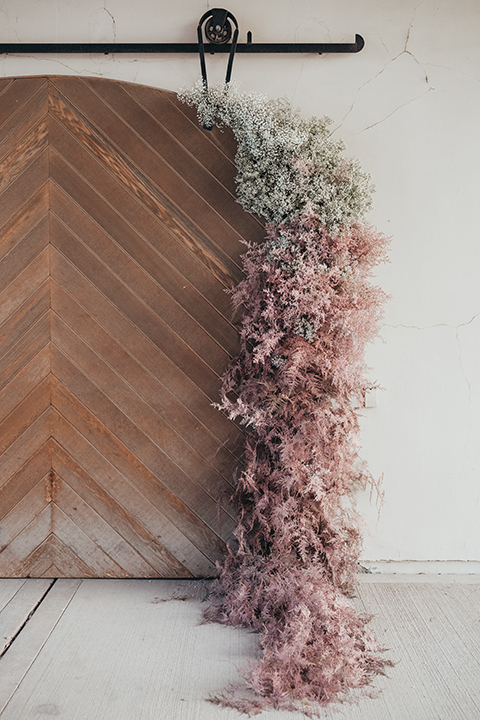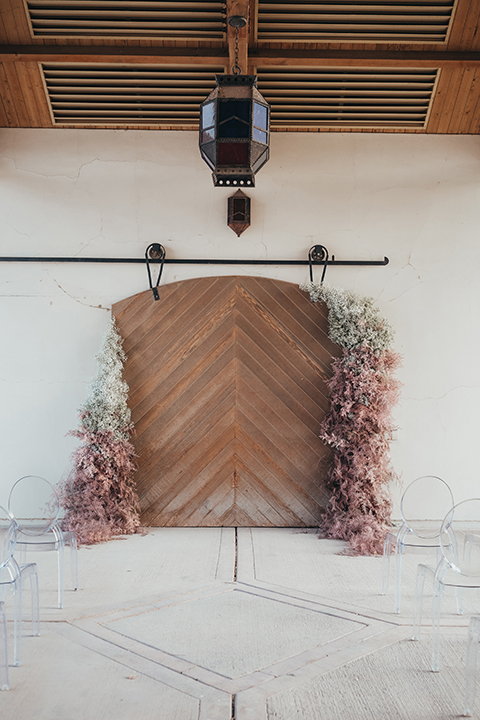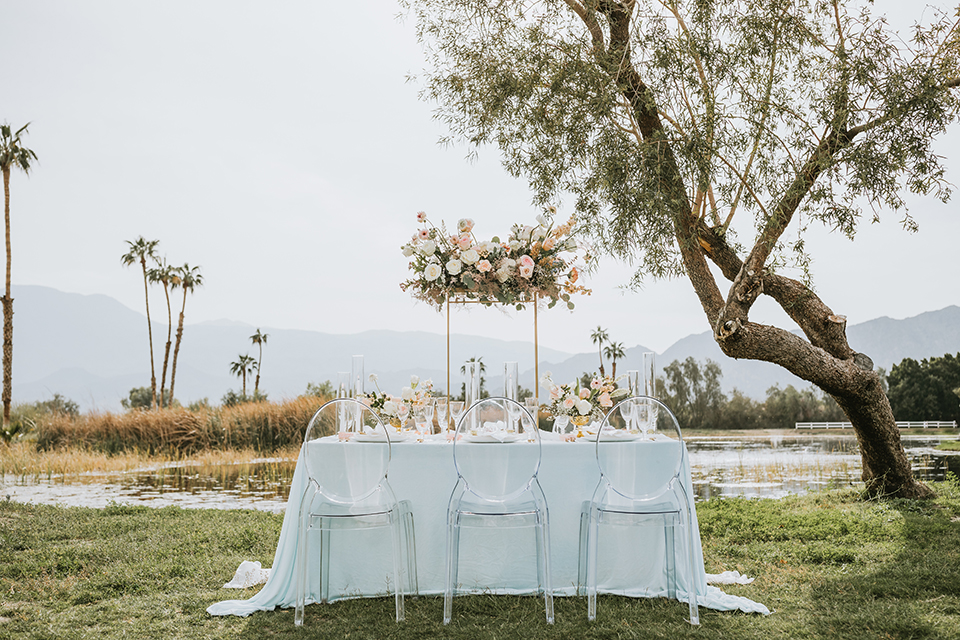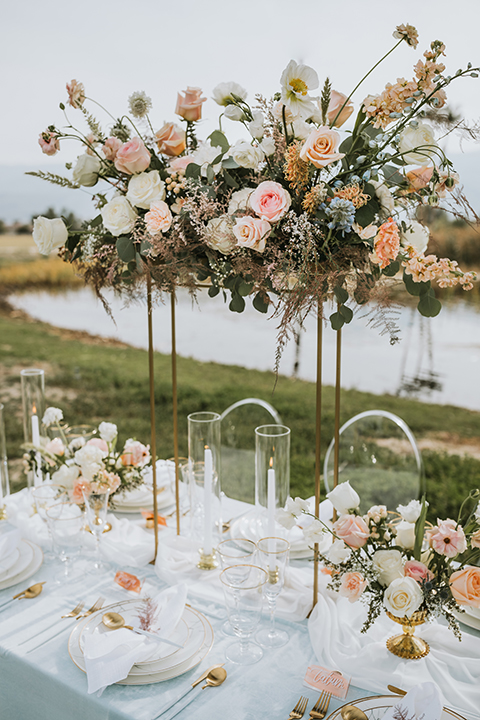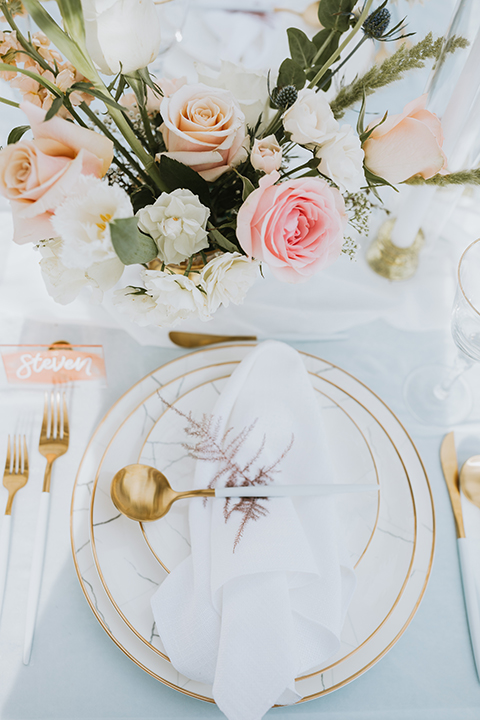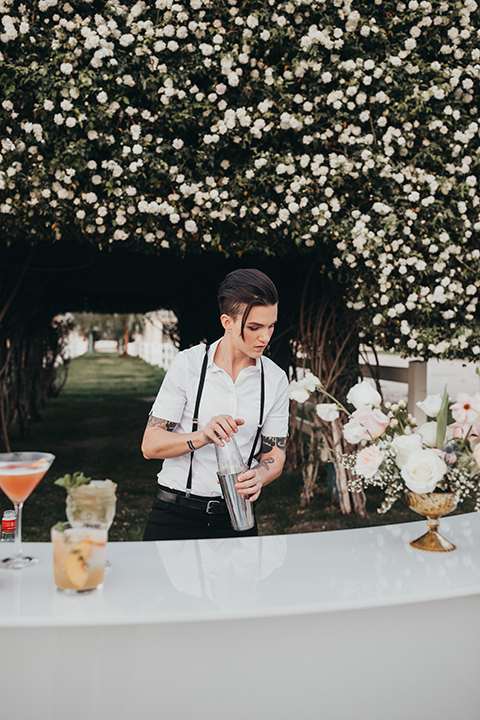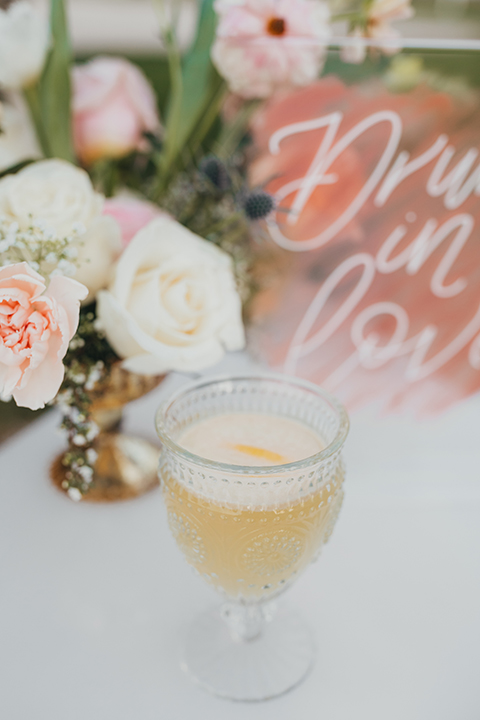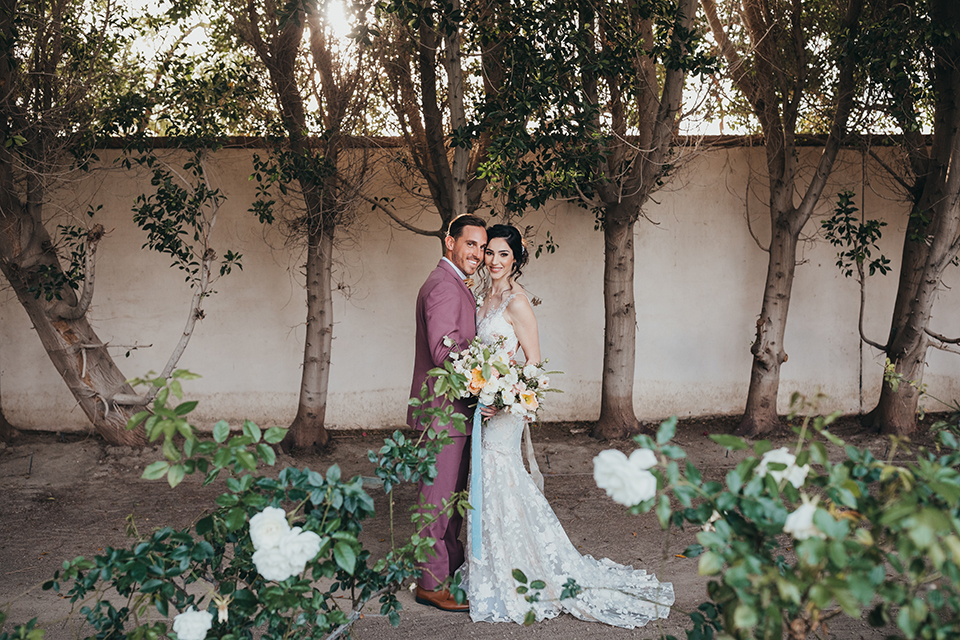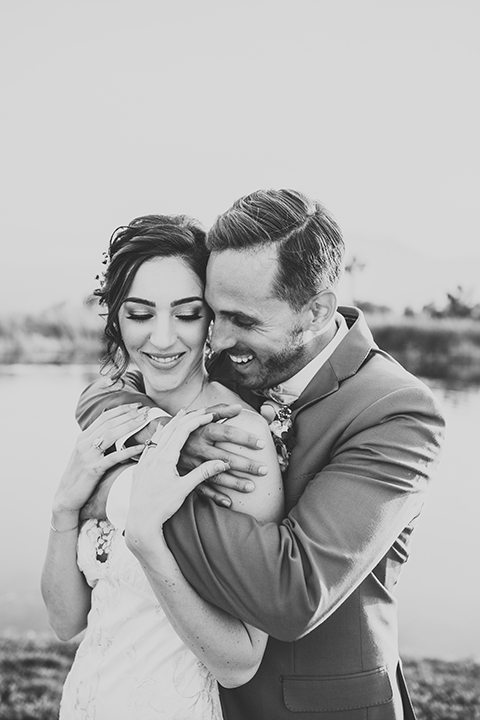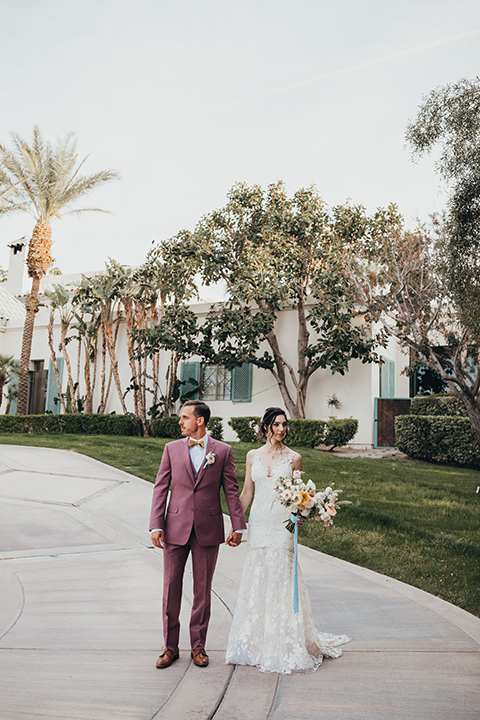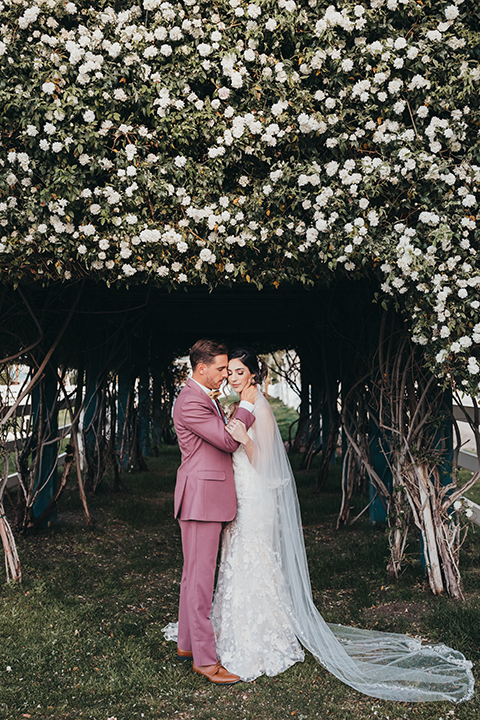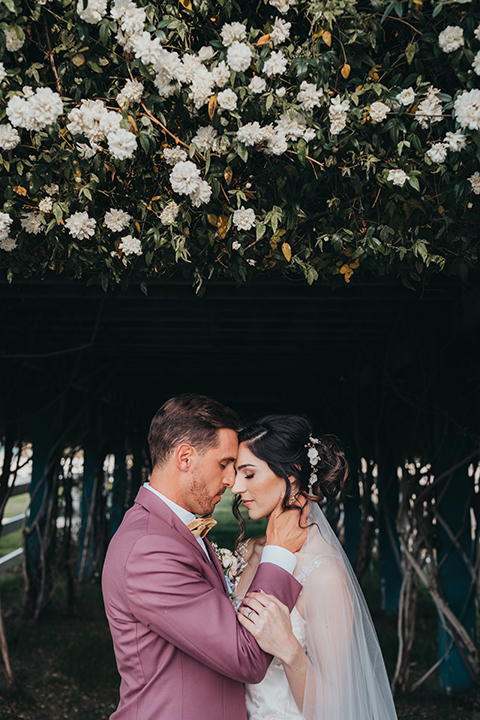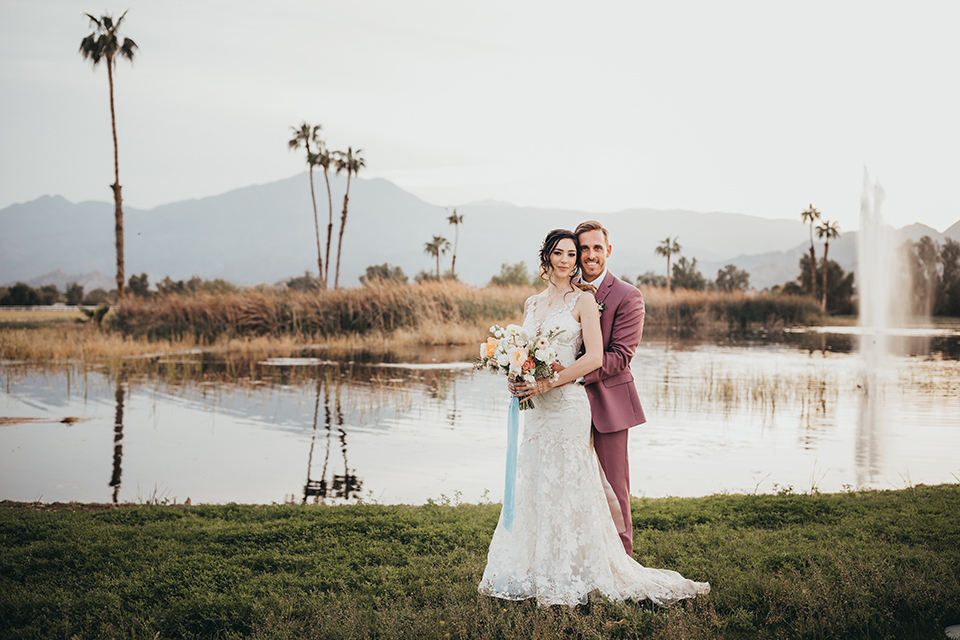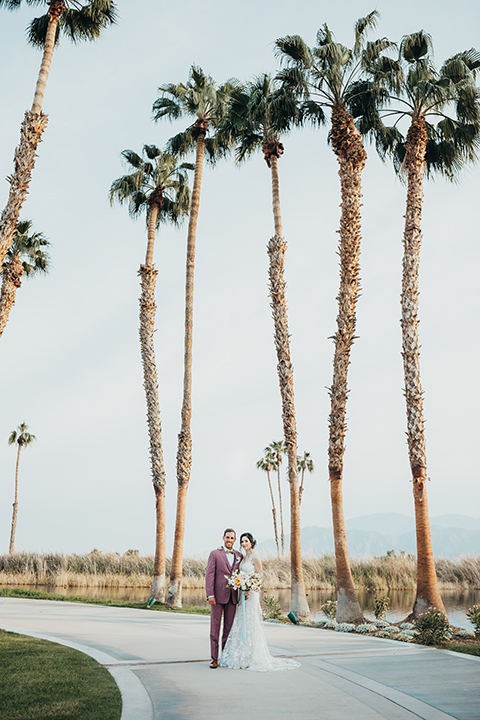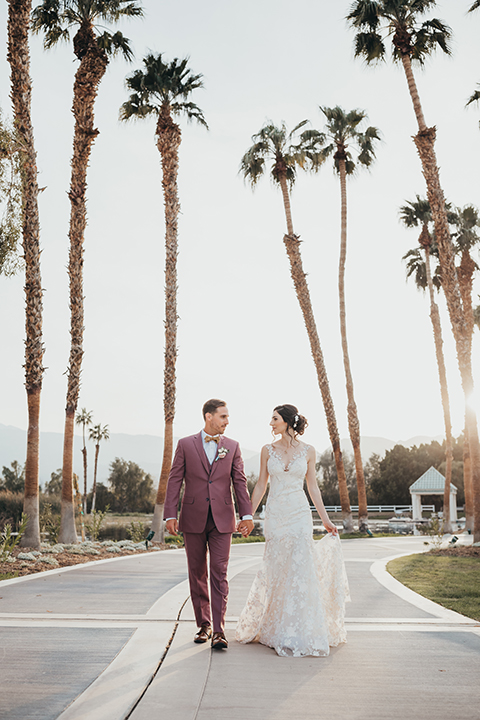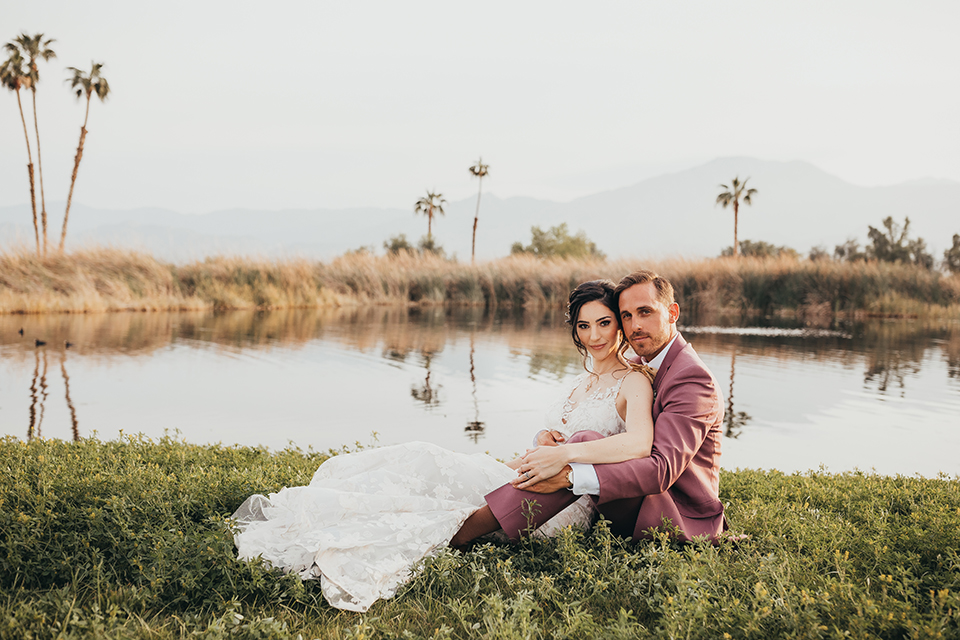 Florals + Styling: Love Sparrows Co. | Bartending: Love Sparrows Bartending | Makeup: Beauty by Michelle B | Hair: Cristina Glams | Rentals: Signature Party Rentals | Cake: Kimberly's Kupcakes | Gown: Claire Pettingbone | Models: @lolomalo + @borjamalo | Calligrpaher: The Scriptsmith Signage & Calligraphy | Accessories: Kathleen Barry | Bridal Shoes: Bella Belle Shoes | Ribbon + Linens: Prism Fabrics and Crafts
MOST READ BLOGS
RUSTIC BOHEMIAN BARN WEDD...

28 / 6 / 17 | Real Weddings

Venue: Cayucos Creek Barn
Photography: Alyssa Lavine Photography
Menswear Style: Slate Blue Notch Lapel Suits with the groom in a long

CHIC WEDDING AT CIELO FAR...

24 / 5 / 17 | Inspirational Photo Shoots

Venue: Cielo Farms
Photography: Jenny Quicksall Photography
Menswear Style: Black Notch Lapel Tuxedo by Michael Kors with a black and w

NATURE INSPIRED GRAND CAN...

22 / 5 / 17 | Inspirational Photo Shoots

Event Design: Deanna Nash Events
Photography: The Argus Image
Menswear Style: Slate Blue Notch Lapel Suit with a long silver tie

WOODLAND BOHEMIAN WEDDING

17 / 5 / 17 | Inspirational Photo Shoots

Coordination: Jenne Chanthaboury
Photography: Lin and Jirsa
Menswear Style: Gray Notch Lapel Suit with a long floral tie

PARK HYATT AVIARA BLACK T...

17 / 5 / 17 | Inspirational Photo Shoots

Venue: Park Hyatt Aviara
Photography: Evelyn Molina Photography
Menswear Style: Black Michael Kors Notch Lapel Tuxedo with a black bow

COLORFUL BOHEMIAN STYLE W...

16 / 5 / 17 | Inspirational Photo Shoots

Venue: Sherwood Country Club
Photography: Lucas Rossi Photography
Menswear Style: Navy Shawl Lapel Tuxedo with a black faux leather b

RUSTIC ROMANCE WEDDING

16 / 5 / 17 | Real Weddings

Venue: Villa San Juan Capistrano
Photography: Katelin Wallace Photography
Menswear Style: Navy Shawl Lapel Tuxedo with a black bow tie

HOW TO STYLE A WOMEN'S TU...

9 / 5 / 17 | Inspirational Photo Shoots

Venue: Franciscan Gardens
Photography: Christine Bentley Photography
Attire: Women's Black Shawl Lapel Tuxedo

SAN FRANCISCO CITY HALL W...

1 / 5 / 17 | Inspirational Photo Shoots

Venue: San Francisco City Hall
Photography: Tenth & Grace
Menswear Style: Black Shawl Lapel Tuxedo with a black bow tie

BOHO CHIC VINEYARD WEDDIN...

14 / 3 / 17 | Inspirational Photo Shoots

Venue: Triunfo Creek Vineyards
Photography: Wisteria Photography
Menswear Style: Slate Blue Notch Lapel Suit with a long grey tie

LOVE STORY INSPIRED WEDDI...

13 / 3 / 17 | Inspirational Photo Shoots

Venue: Le Meridian Delfina Santa Monica
Photography: Anna Delores Photography
Menswear Style: Charcoal Gray Michael Kors Shawl Lapel Tu