Santorini-Inspired Charming Wedding
Santorini-Inspired Charming Wedding
7 / 5 / 18 | Inspirational Photo Shoots
Venue: The Inn at Rancho Santa Fe
Event Planning + Design: Just Wenderful Events
Photography: Jenna Joseph Photography
Menswear Style: Navy Notch Lapel Suit with a long blue tie
Write up from Jenna Joseph:
The creative process for this wedding inspiration was an evolution of ideas that was shaped as we went along, and the result was a fun marriage of two themes and an interesting twist on the usual color pallets seen today that we hope will inspire brides who love pops of color and unique design! I knew that I wanted to photograph at The Inn at Rancho Santa Fe, so I immediately brought in the ever so talented Wendy Ramos of Just Wonderful Events to plan and style for us. When we walked through the grounds of this oasis that is tucked away in the rural hills of San Diego County right in the heart of a historic community, Wendy and I were immediately inspired by the charming architecture and romantic landscape. The refined elegance with hints of another era left Wendy feeling that the location would be perfect for a wedgwood theme. When we stumbled upon the giant blue ceramic pots at the edge of the property, we saw the potential to play up some touches of Santorini, Greece. That is when the two worlds collided and we decided to pull together a mix of both—the historic wedgwood blues with touches of Santorini for something we have never seen before.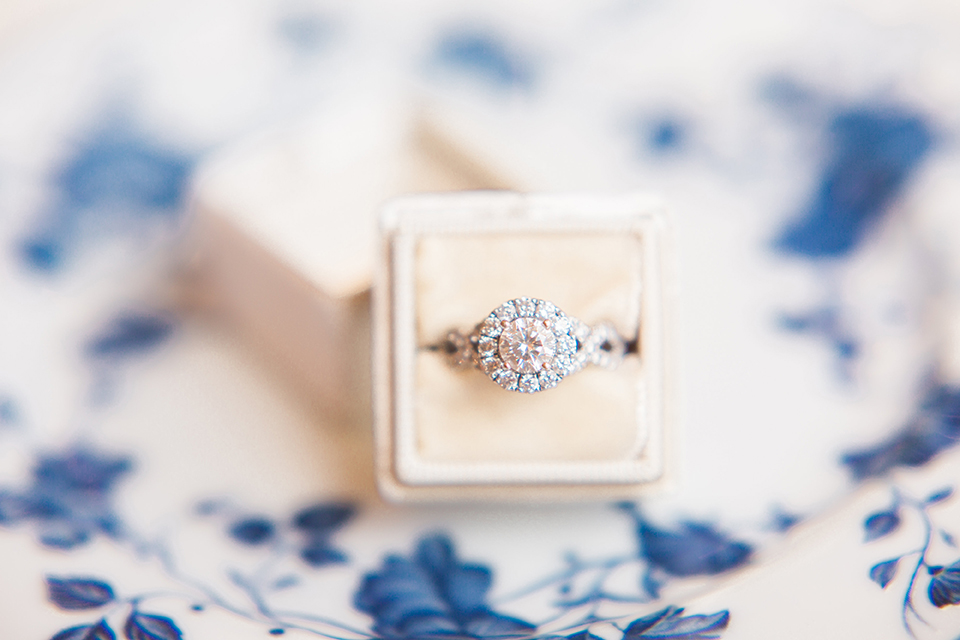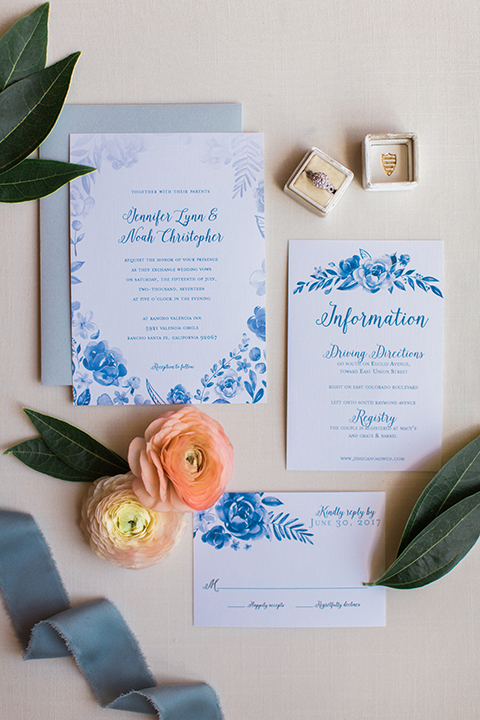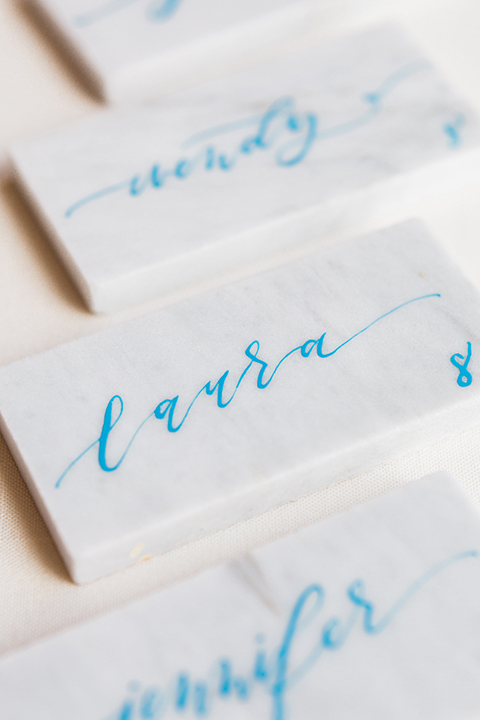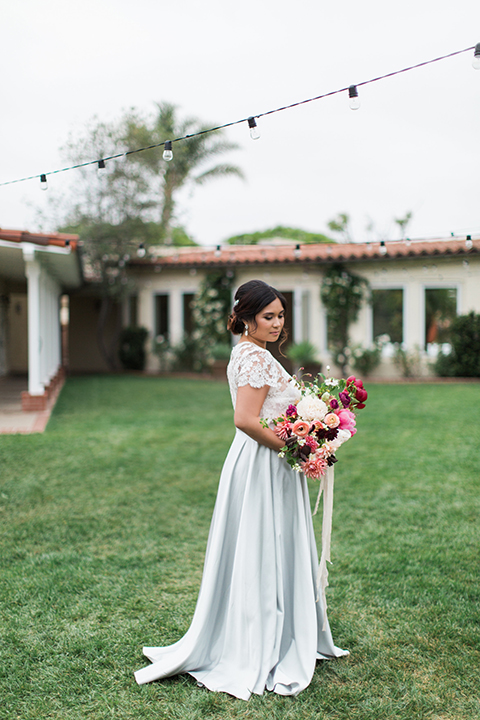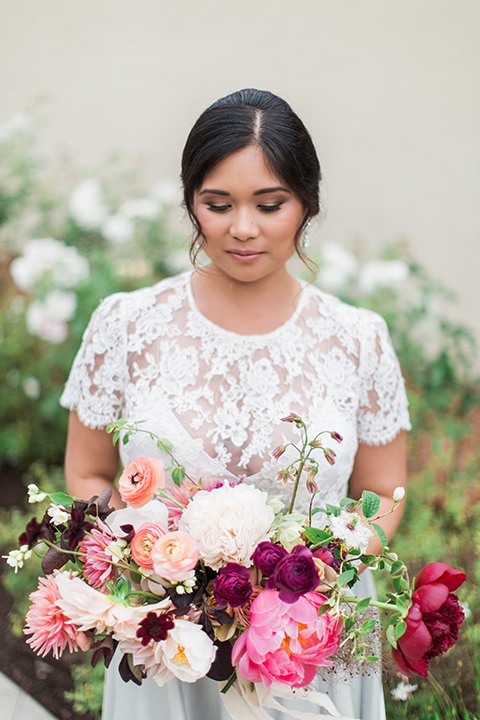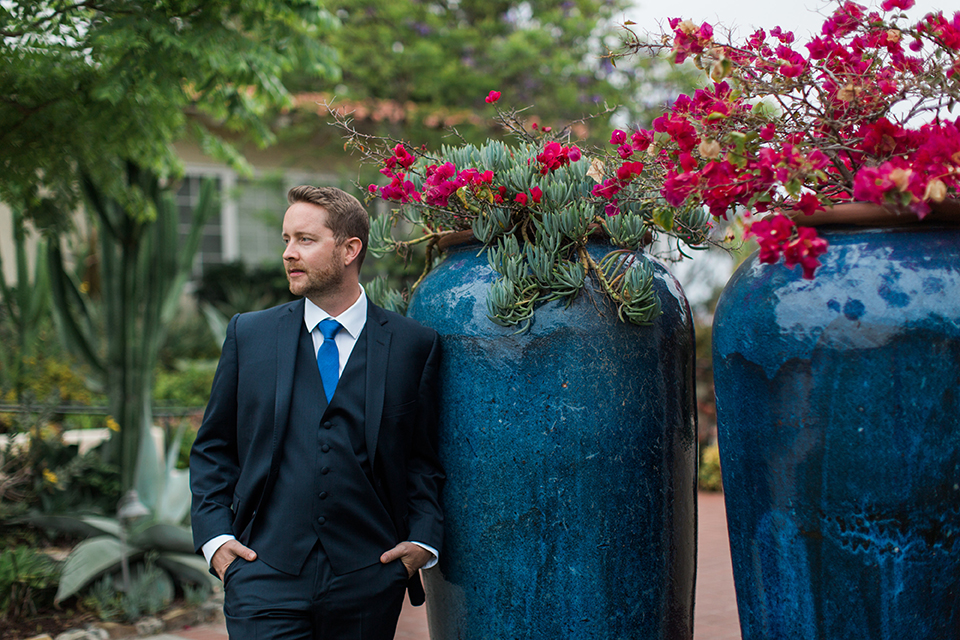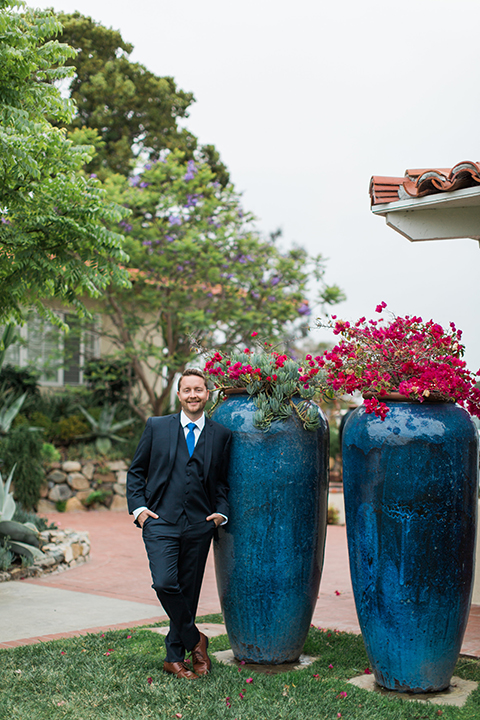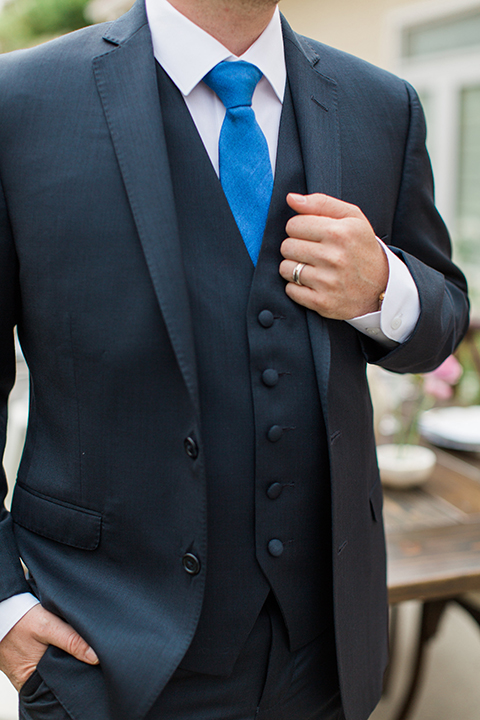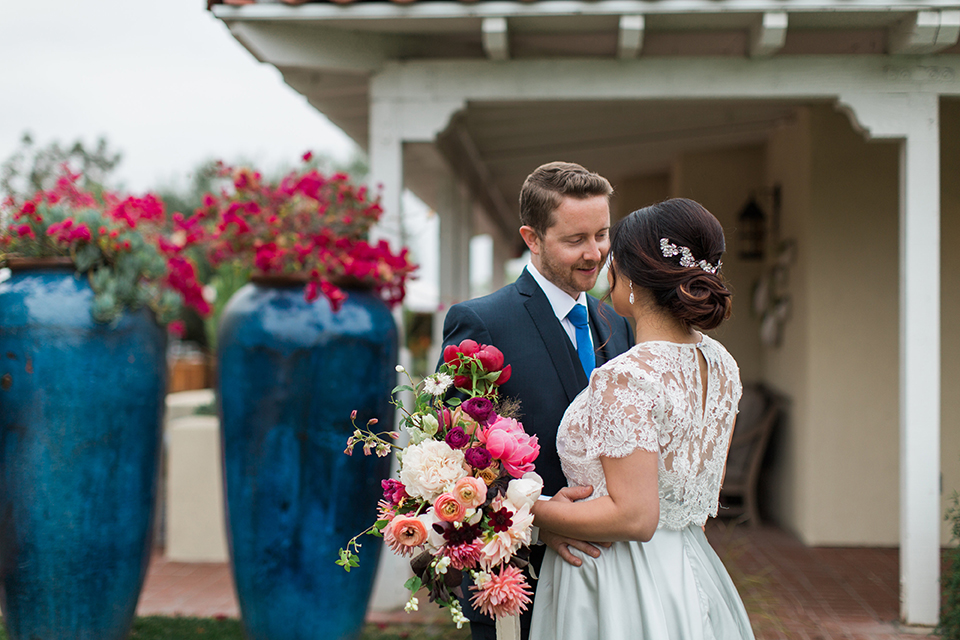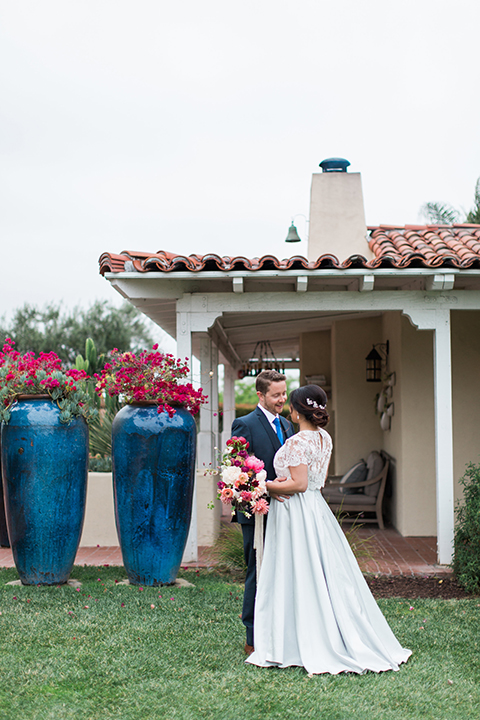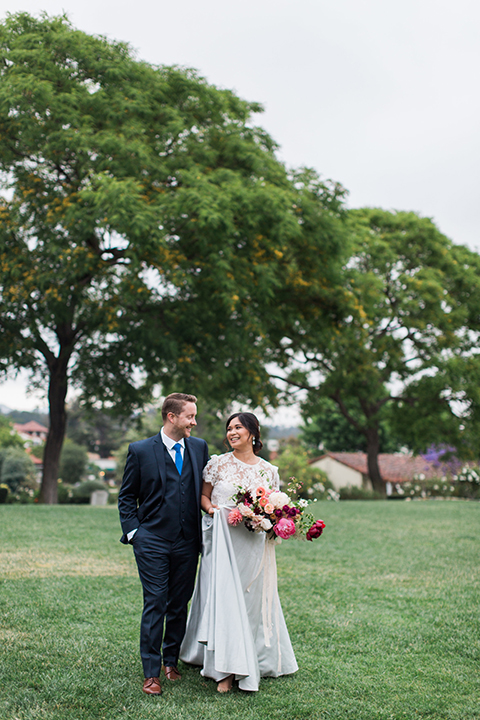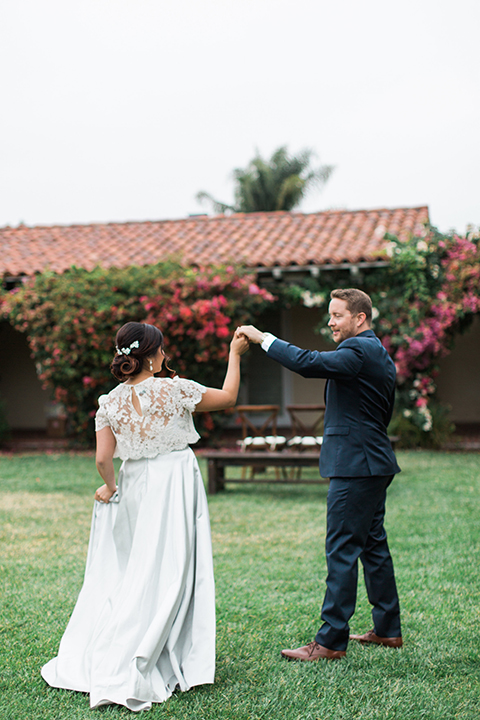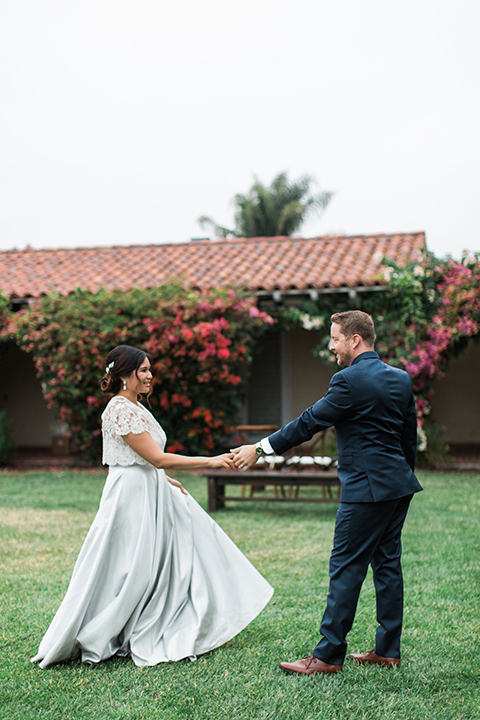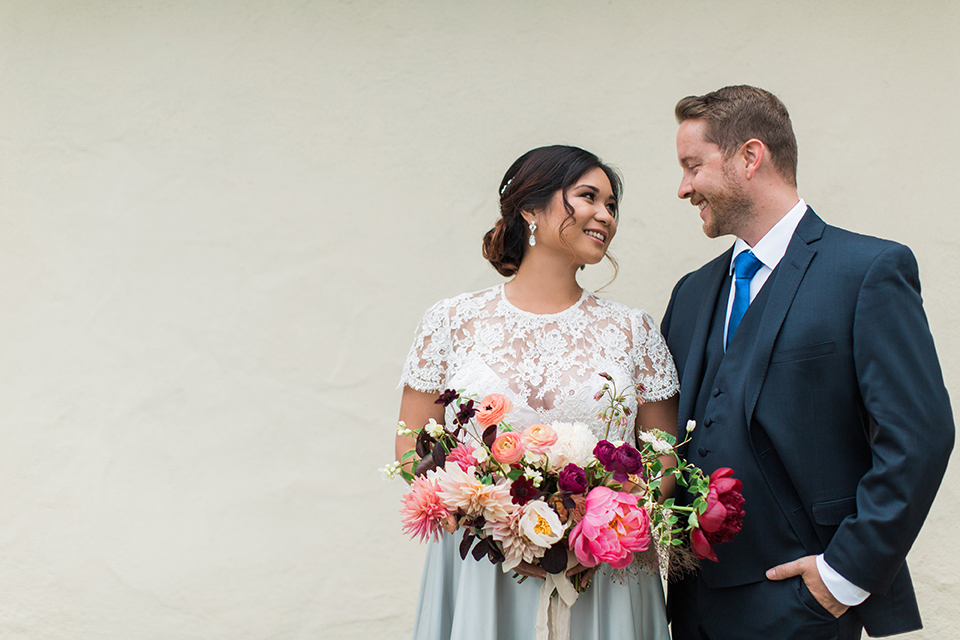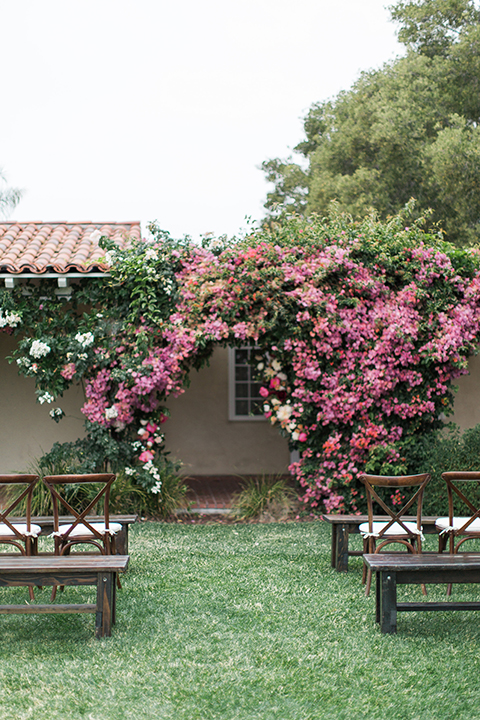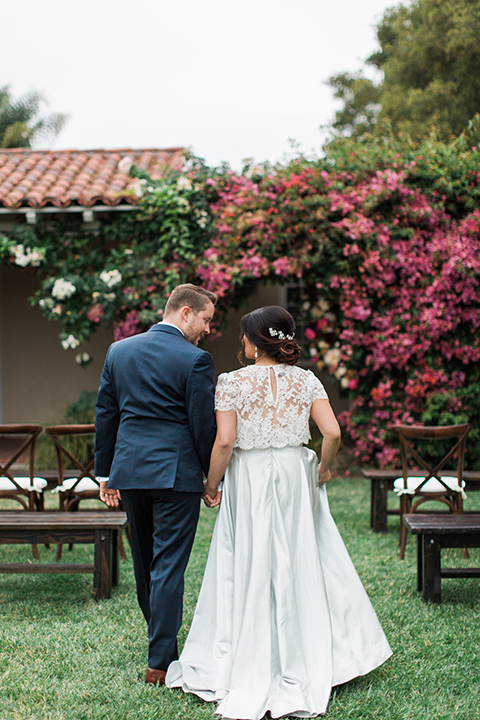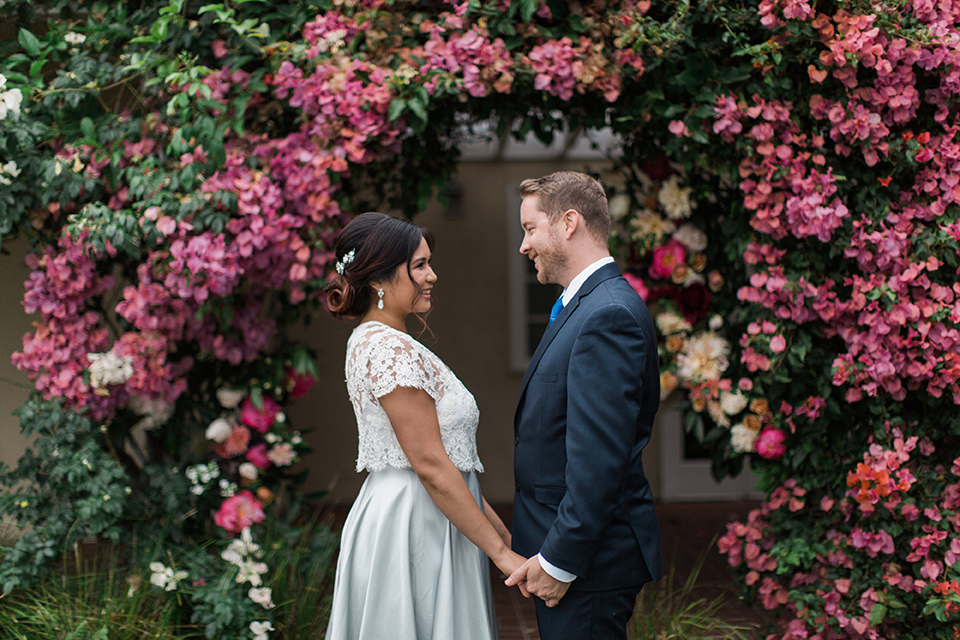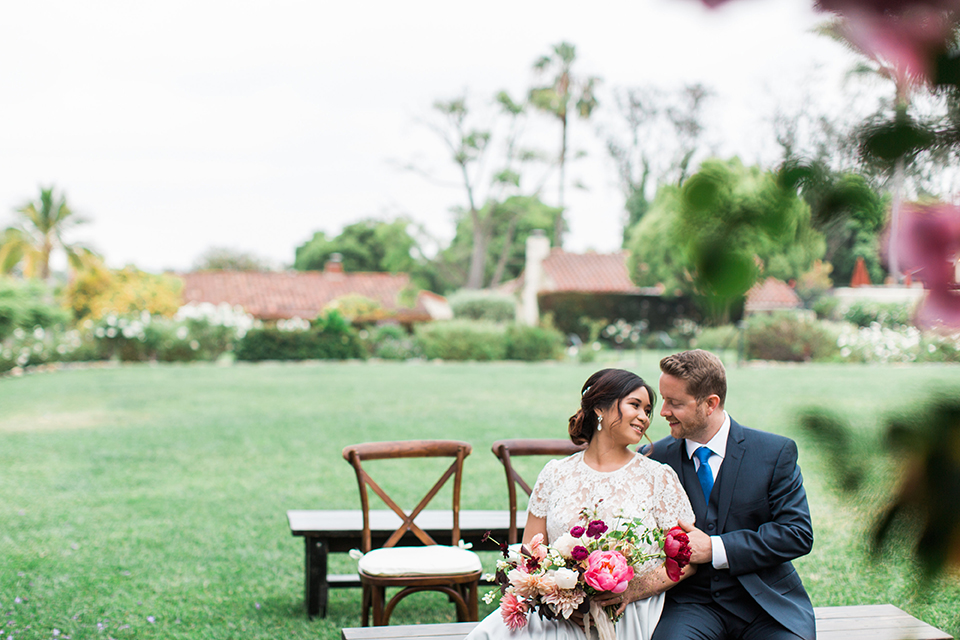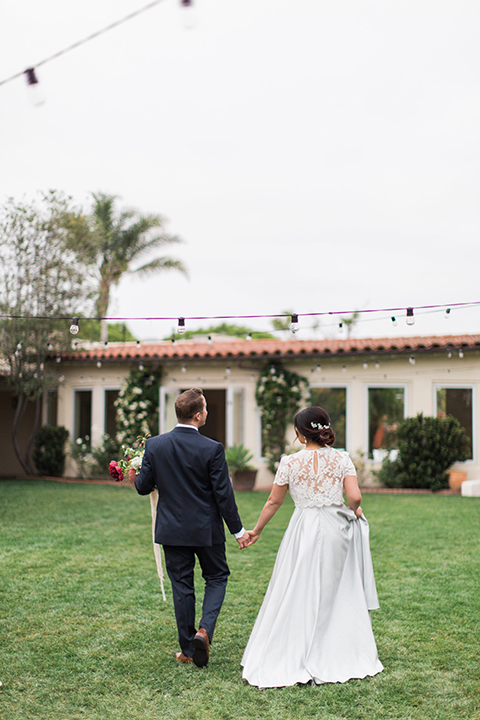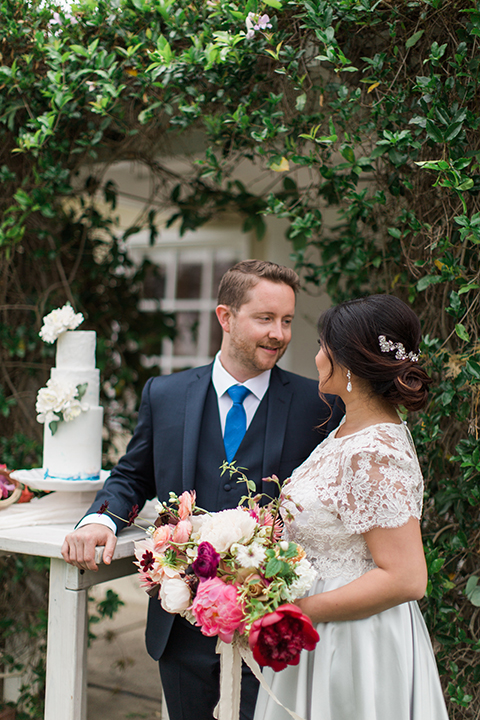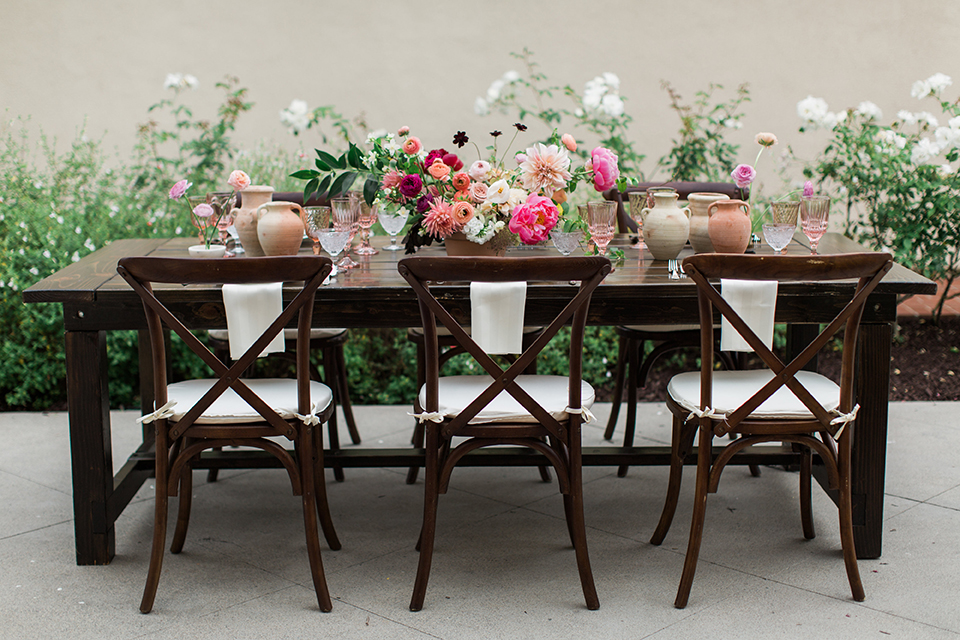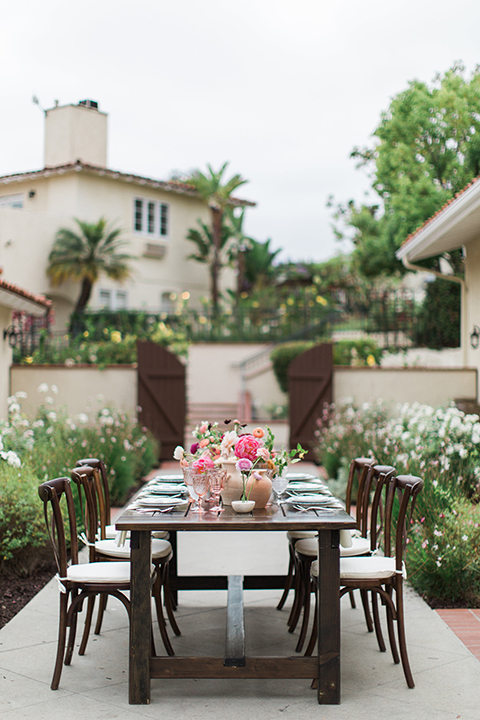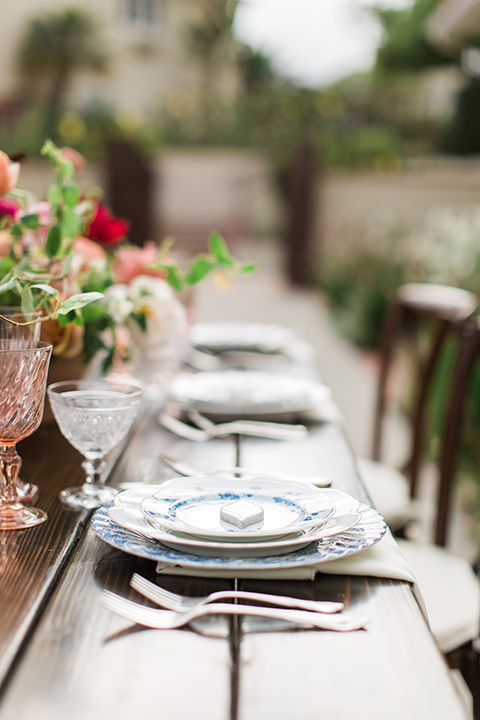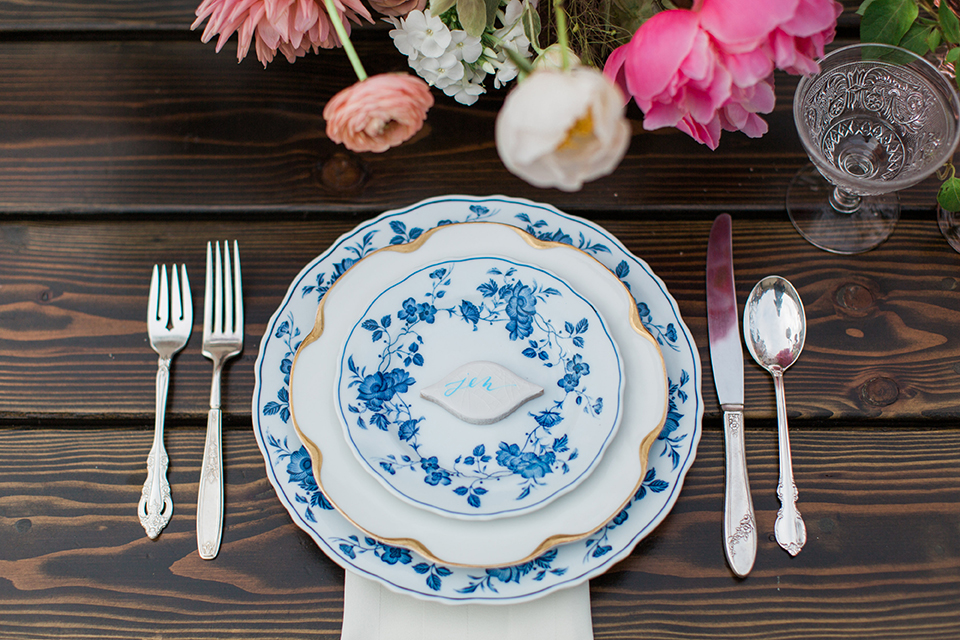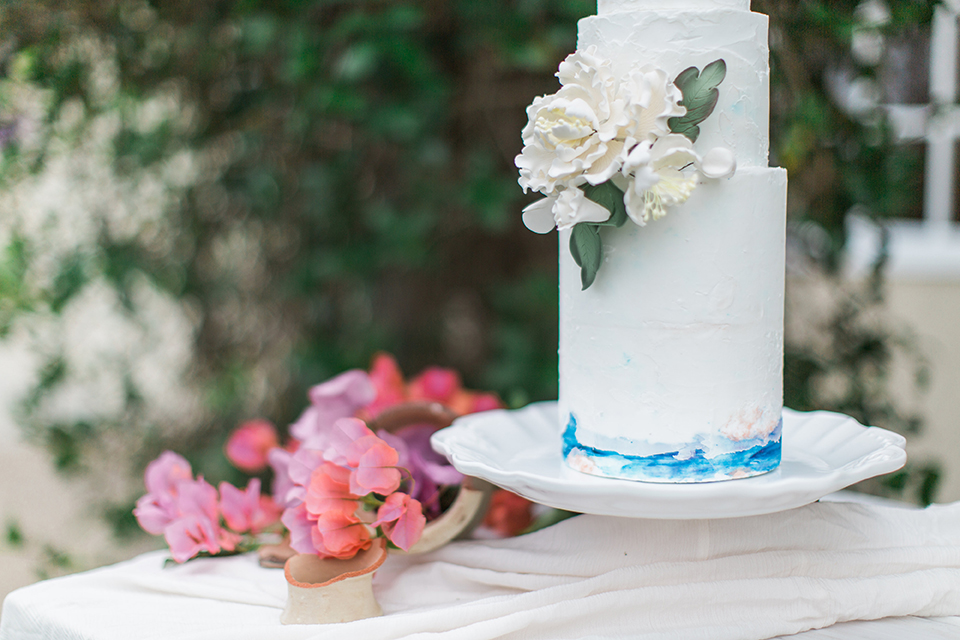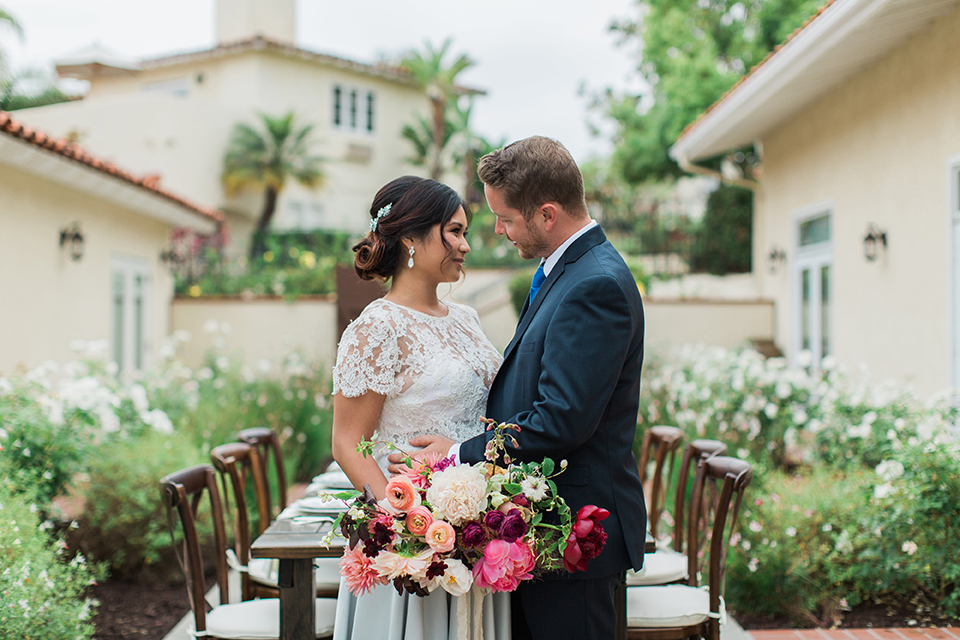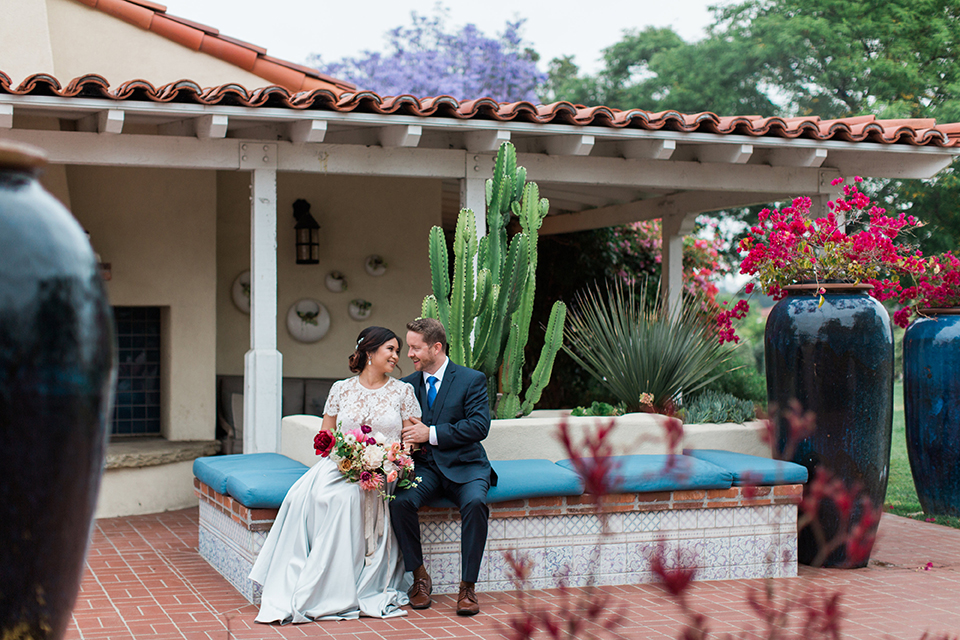 This shoot was also featured on Southern California Bride!
Florals: The Dainty Lion | Wedding Gown: Alexandra Grecco | Bridal Boutique: The Dress Theory | Hair + Makeup: Ashley Gannon | Accessories: Lindsay Marie Design | Ring Box: The Mrs. Box | Rentals: Rustic Events (Farm Tables) | Tableware: Cherished Rentals | Cake: Laura Marie's Cakes | Stationery: Jomygoodness
MOST READ BLOGS
COLORFUL ECLECTIC WEDDING...

26 / 7 / 17 | Inspirational Photo Shoots

Venue: Caravan Outpost
Photography: Lucas Rossi Photography
Menswear Style: Cobalt Blue Notch Lapel Suit by Allure Men with a matching

NATURE INSPIRED GRAND CAN...

22 / 5 / 17 | Inspirational Photo Shoots

Event Design: Deanna Nash Events
Photography: The Argus Image
Menswear Style: Slate Blue Notch Lapel Suit with a long silver tie

WOODLAND BOHEMIAN WEDDING

17 / 5 / 17 | Inspirational Photo Shoots

Coordination: Jenne Chanthaboury
Photography: Lin and Jirsa
Menswear Style: Gray Notch Lapel Suit with a long floral tie

PARK HYATT AVIARA BLACK T...

17 / 5 / 17 | Inspirational Photo Shoots

Venue: Park Hyatt Aviara
Photography: Evelyn Molina Photography
Menswear Style: Black Michael Kors Notch Lapel Tuxedo with a black bow

COLORFUL BOHEMIAN STYLE W...

16 / 5 / 17 | Inspirational Photo Shoots

Venue: Sherwood Country Club
Photography: Lucas Rossi Photography
Menswear Style: Navy Shawl Lapel Tuxedo with a black faux leather b

RUSTIC ROMANCE WEDDING

16 / 5 / 17 | Real Weddings

Venue: Villa San Juan Capistrano
Photography: Katelin Wallace Photography
Menswear Style: Navy Shawl Lapel Tuxedo with a black bow tie

HOW TO STYLE A WOMEN'S TU...

9 / 5 / 17 | Inspirational Photo Shoots

Venue: Franciscan Gardens
Photography: Christine Bentley Photography
Attire: Women's Black Shawl Lapel Tuxedo

2017 MET GALA BEST DRESSE...

2 / 5 / 17 | News and Events

The 2017 Met Gala theme was "Rei Kawakubo/Comme de Garcones: Art of the In-Betweens," check out how the celebs interpreted this on the red carpet

SAN FRANCISCO CITY HALL W...

1 / 5 / 17 | Inspirational Photo Shoots

Venue: San Francisco City Hall
Photography: Tenth & Grace
Menswear Style: Black Shawl Lapel Tuxedo with a black bow tie

BOHO CHIC VINEYARD WEDDIN...

14 / 3 / 17 | Inspirational Photo Shoots

Venue: Triunfo Creek Vineyards
Photography: Wisteria Photography
Menswear Style: Slate Blue Notch Lapel Suit with a long grey tie

LOVE STORY INSPIRED WEDDI...

13 / 3 / 17 | Inspirational Photo Shoots

Venue: Le Meridian Delfina Santa Monica
Photography: Anna Delores Photography
Menswear Style: Charcoal Gray Michael Kors Shawl Lapel Tu