Retreat Malibu Secret Garden Wedding
Retreat Malibu Secret Garden Wedding
4 / 18 / 18 | Inspirational Photo Shoots
Venue: Retreat Malibu
Event Planning + Design: Forrest and J
Photography: Wisteria Photography
Menswear Style: Tan Notch Lapel Suit with a long floral tie
Write up from Green Wedding Shoes:
Today, we're inviting you to step into a secret garden and pull up a chair at this enchanting tea party. The brain child of several creatives, "The Pretty Project" was a one-day workshop geared towards educating those in the wedding niche. Attendees were welcomed to classes on styling + design with Forrest and J, photography essentials with Wisteria Photography, and floral design with The Bloemist. Making things *EXTRA* special and eye-catching, Jenny of Forrest and J designed the tea party tablescape, that is giving us serious heart eyes. Florals were big and bold, details were colorful, vibrant, and some even celestial-inspired. We could go on and on about all the delicate + dainty details, but we'd rather show you! After all, it was called "The Pretty Project" and meant to be shown off…Let's step into the secret garden (AKA Retreat Malibu) and find our place as this stunning tea party, captured by Wisteria Photography!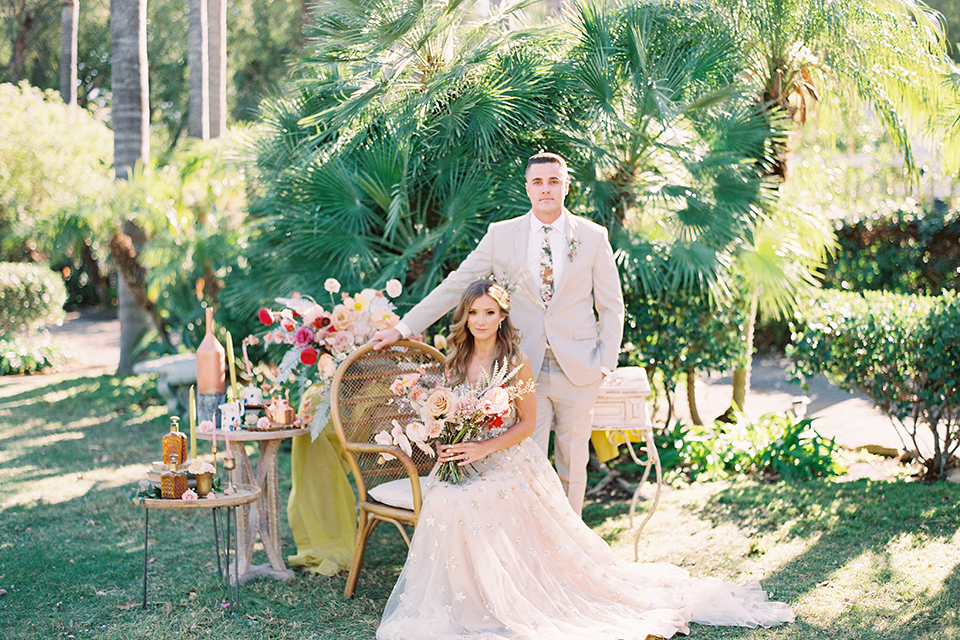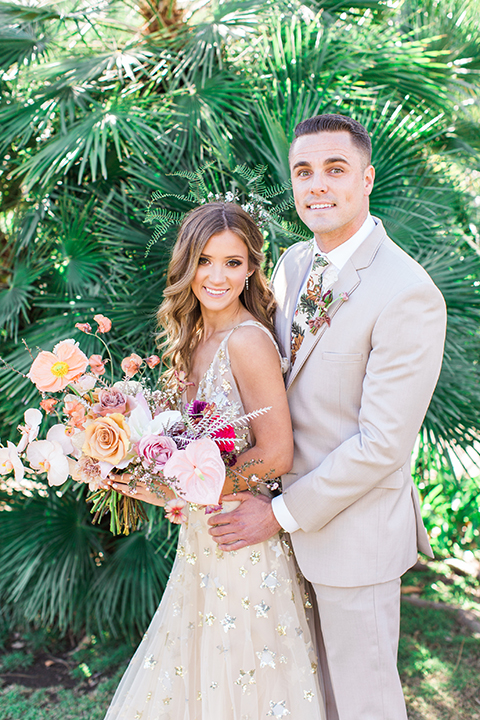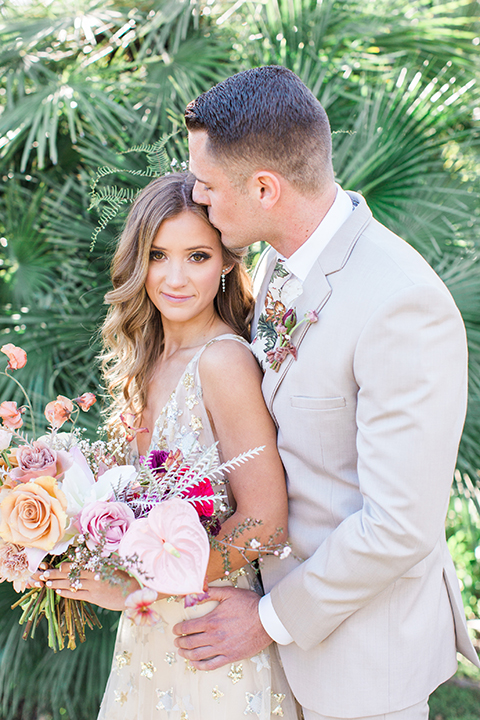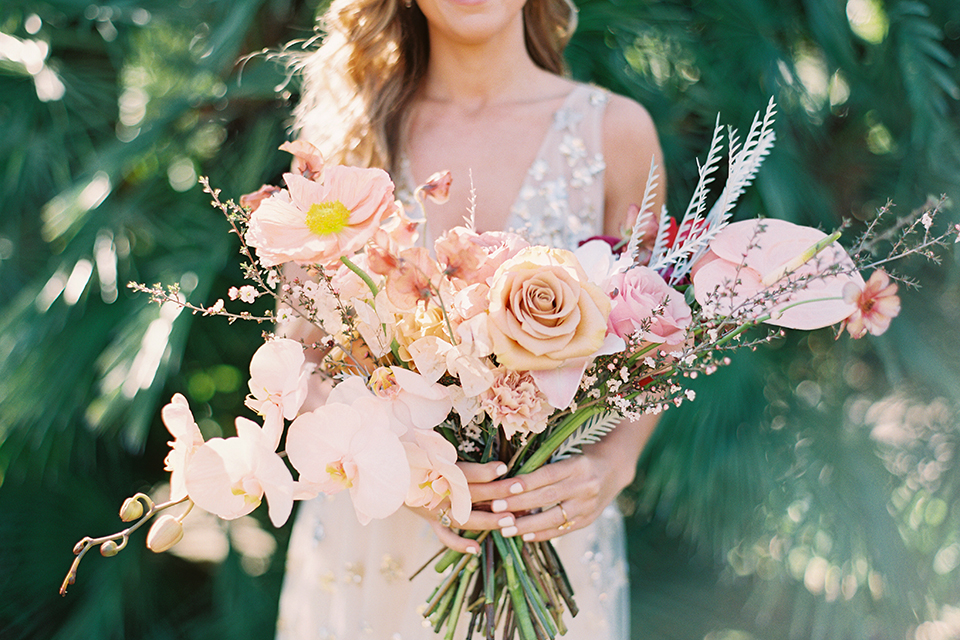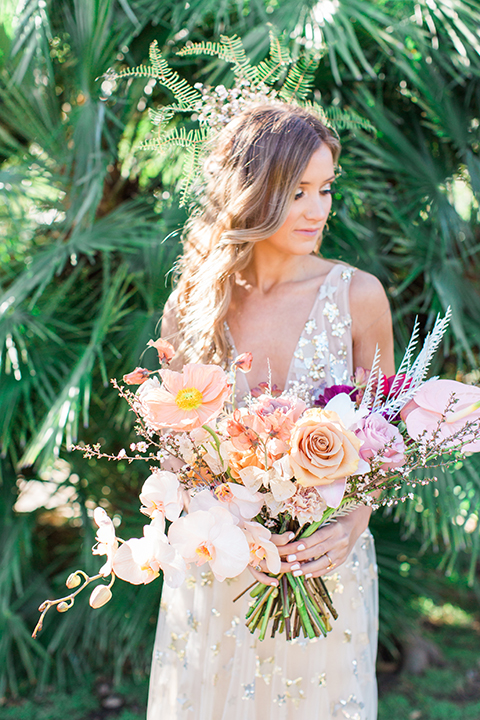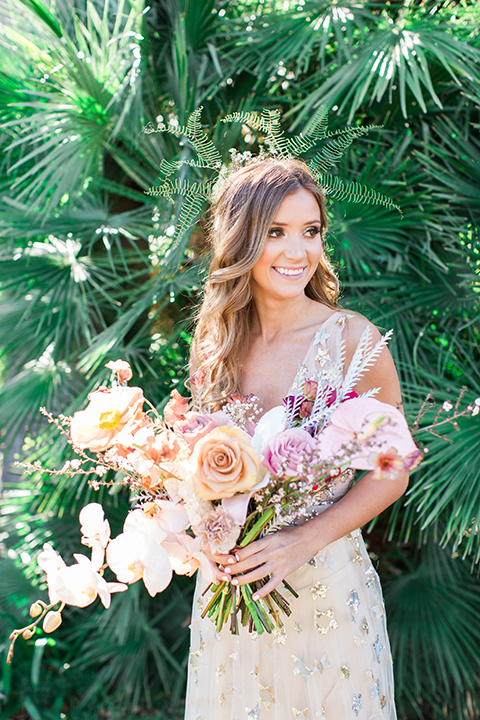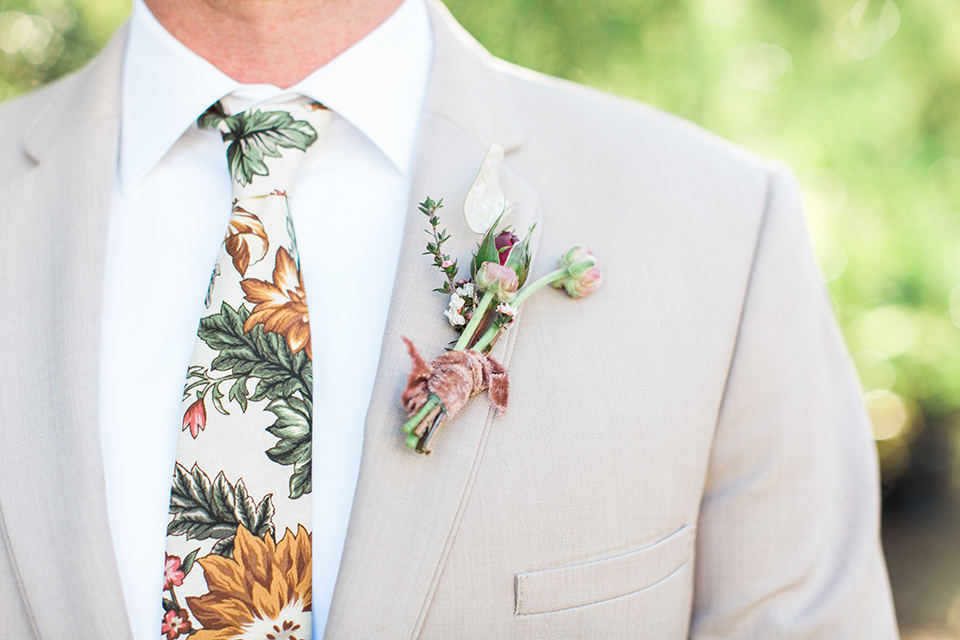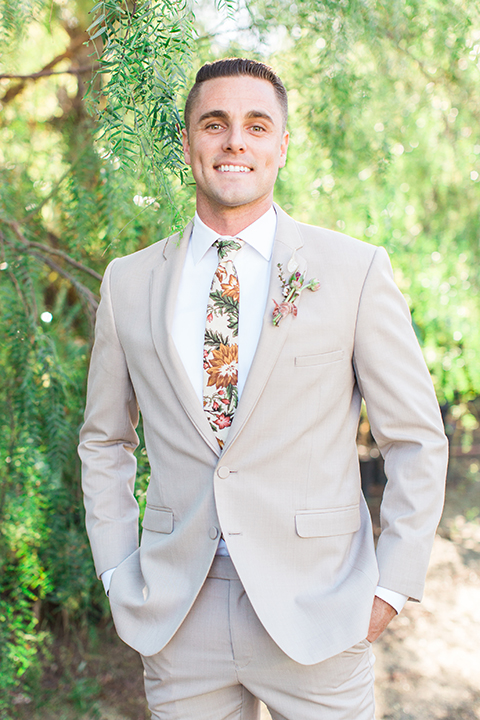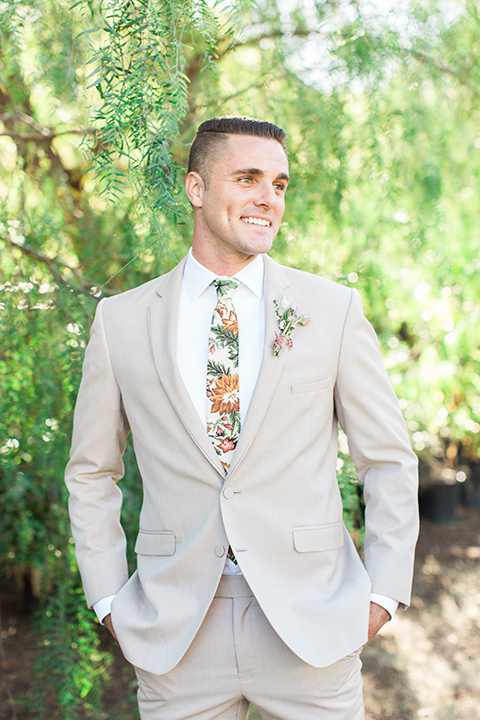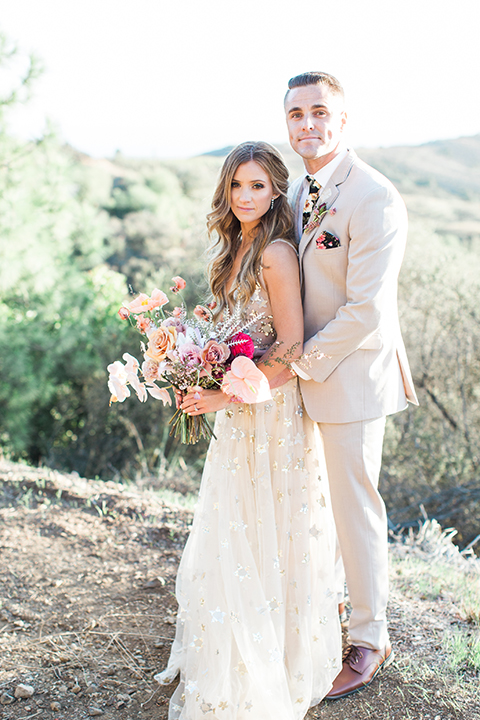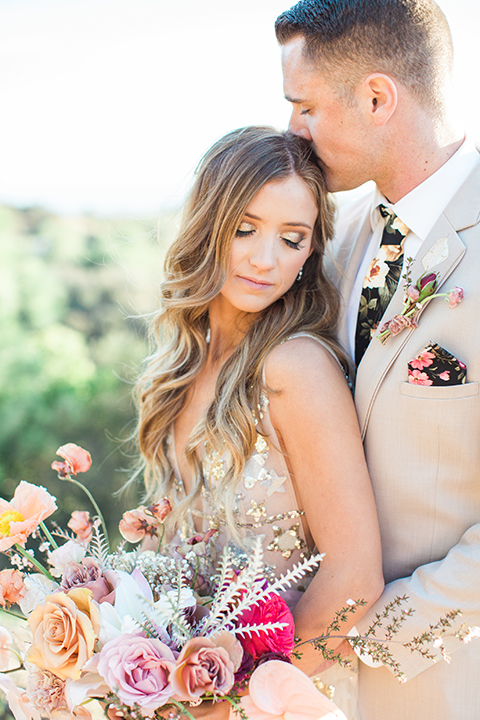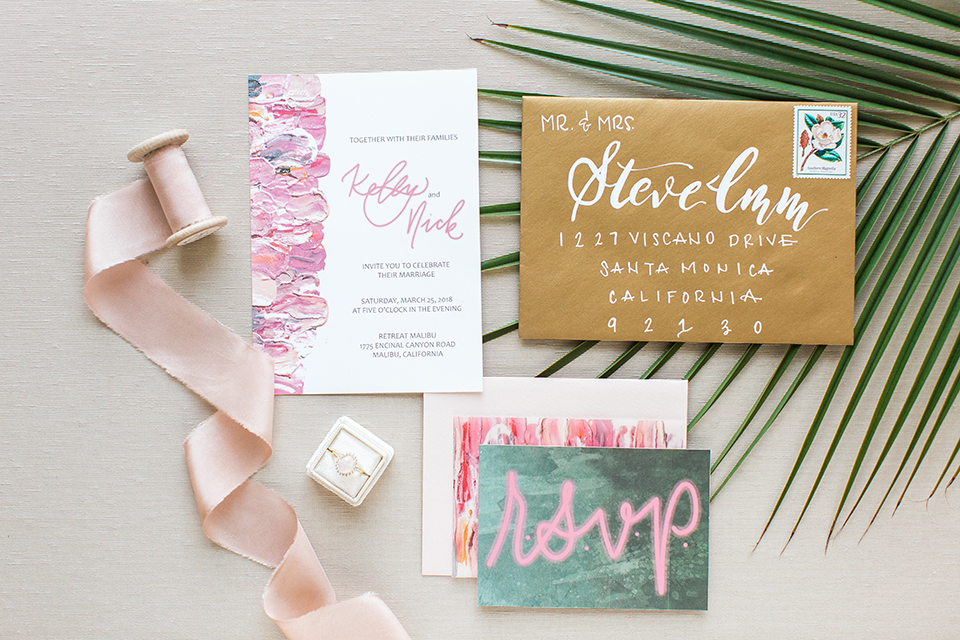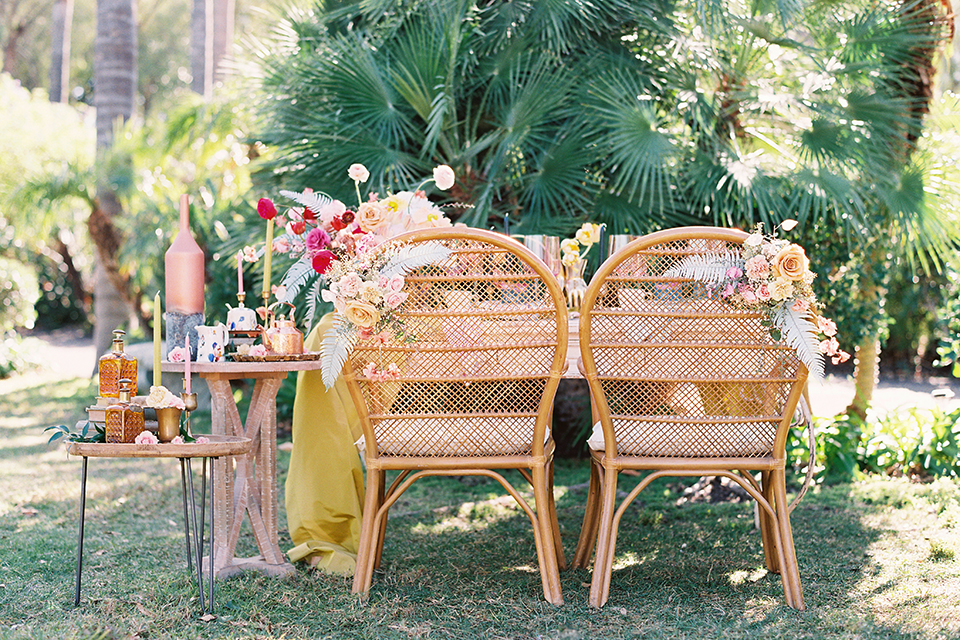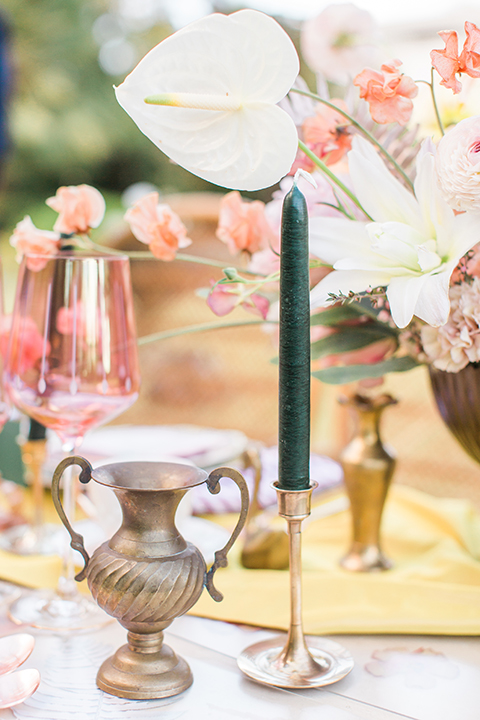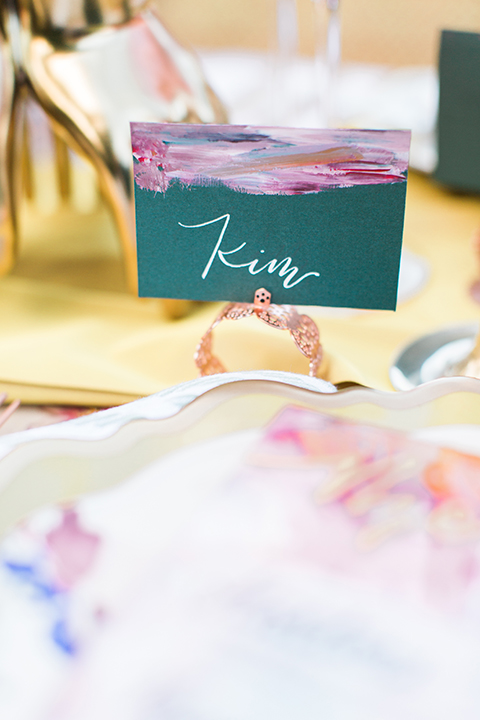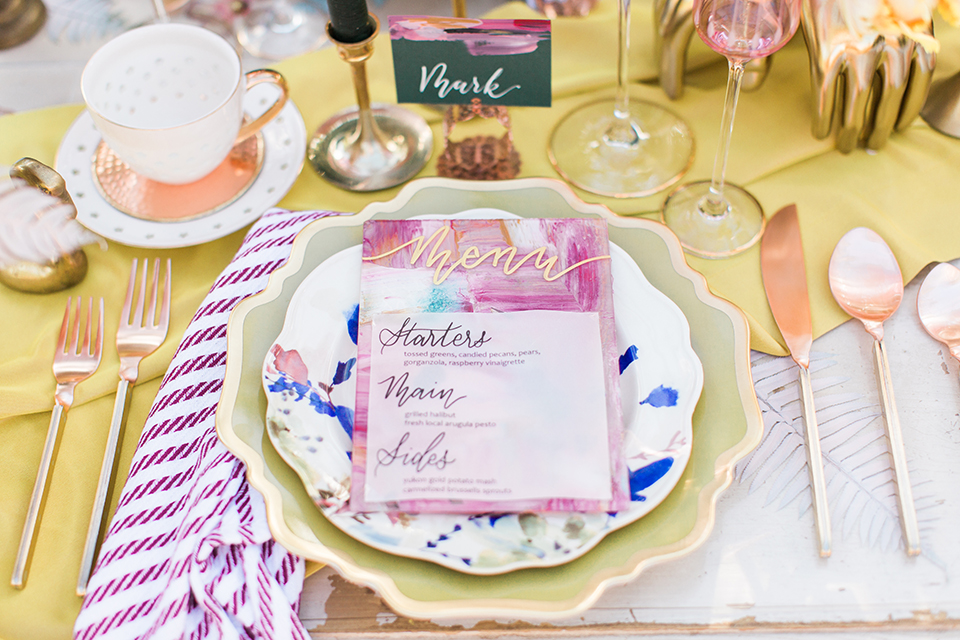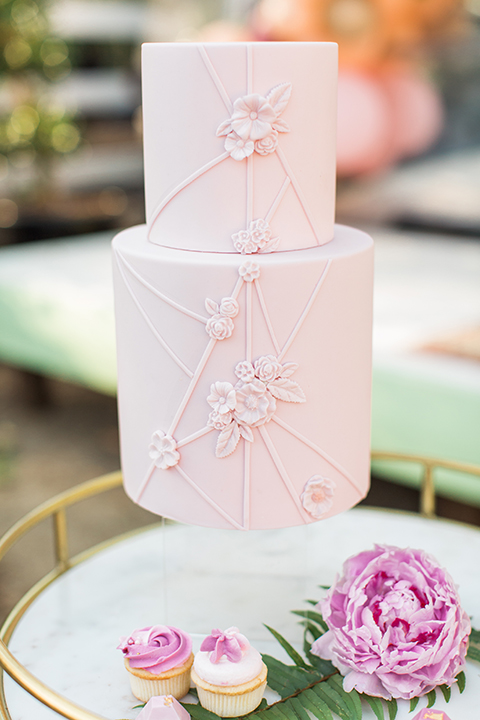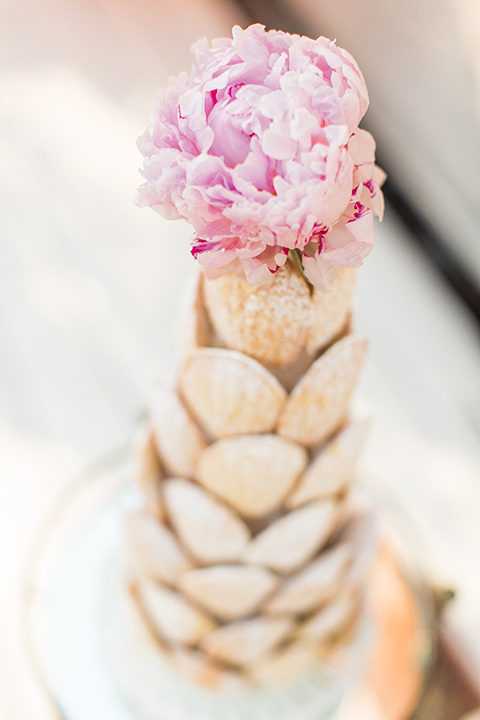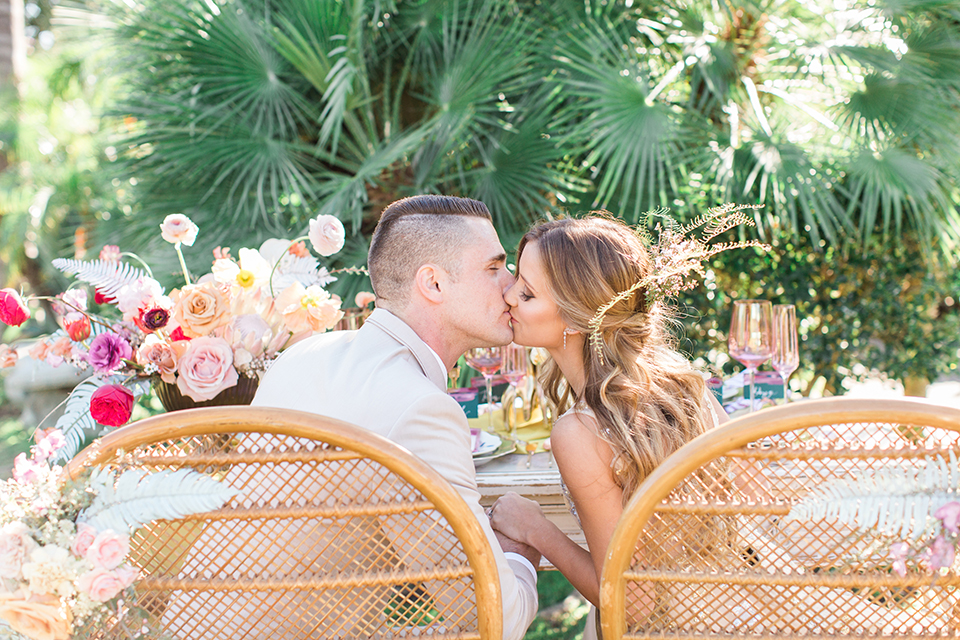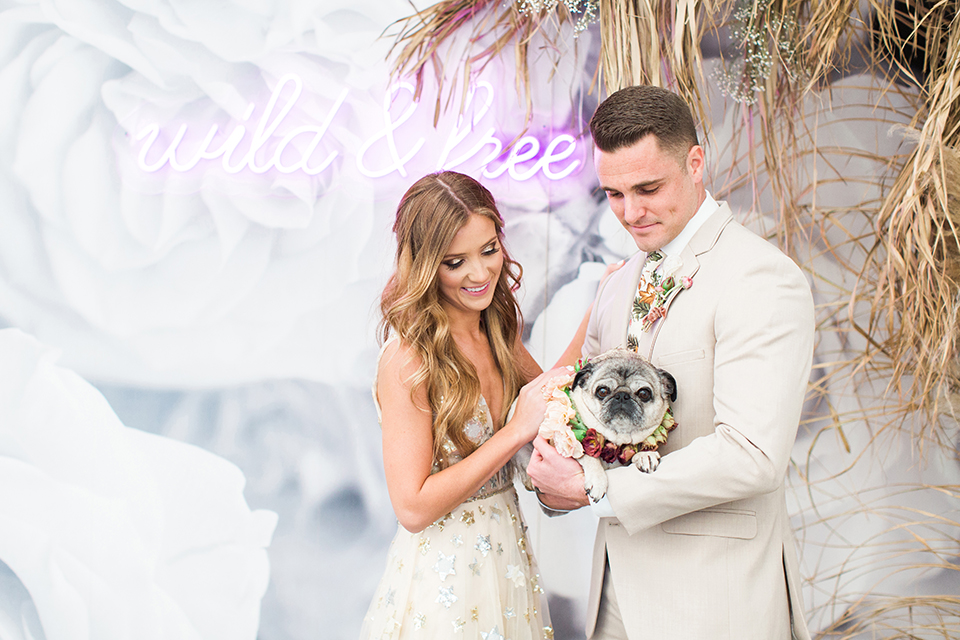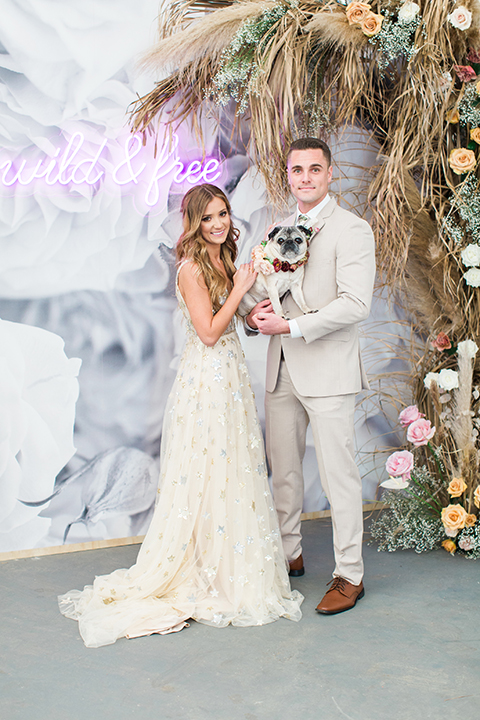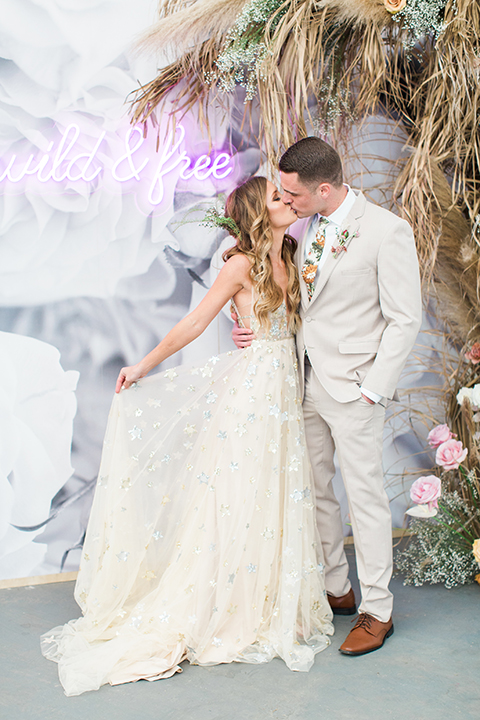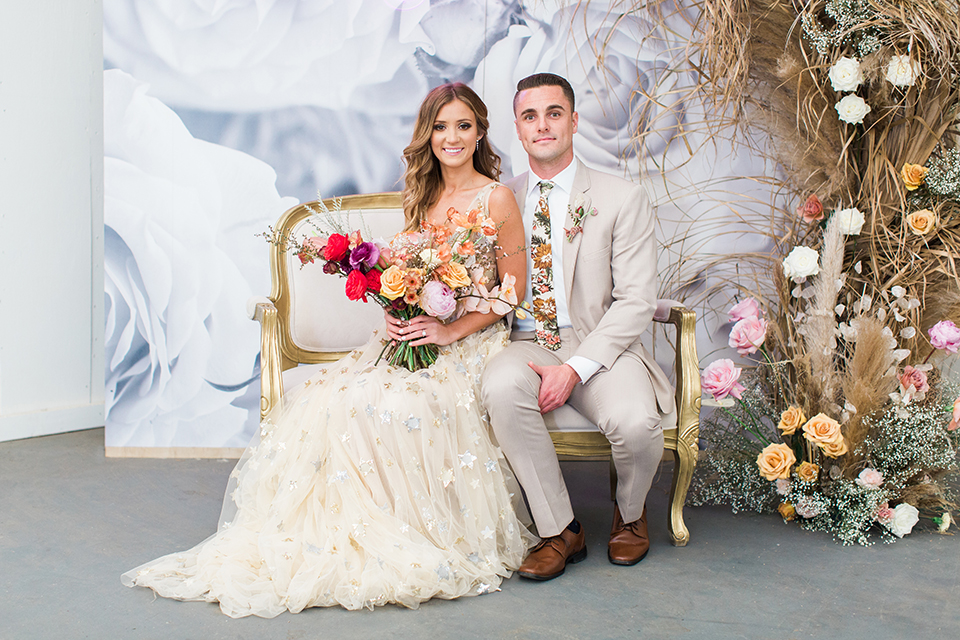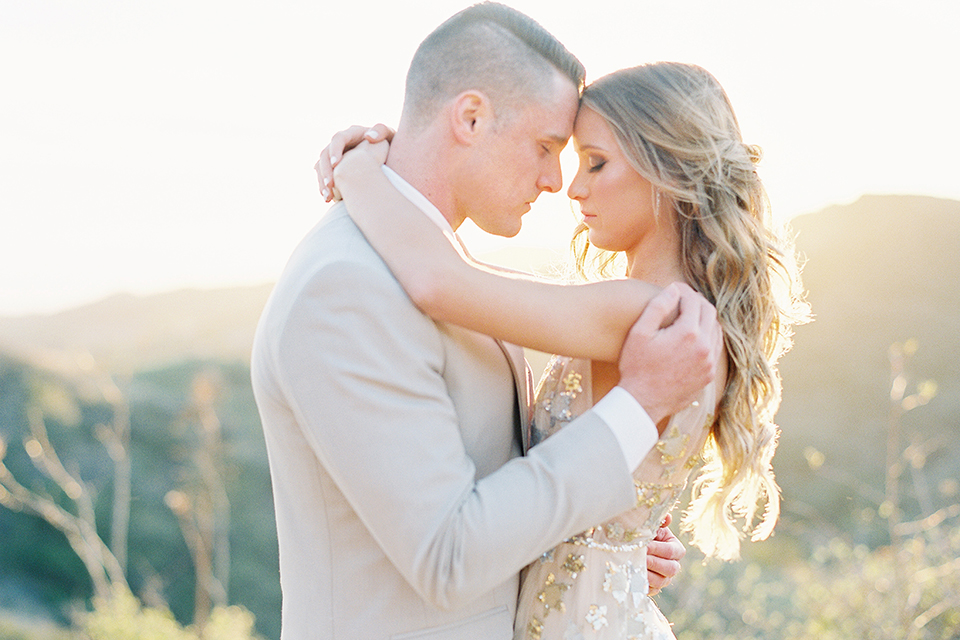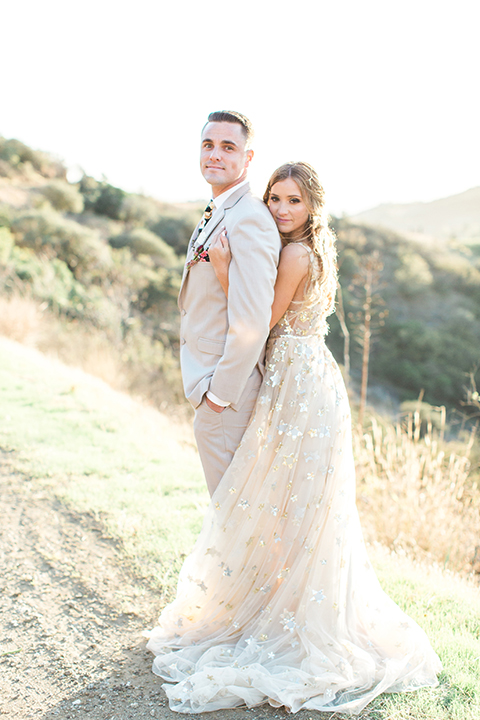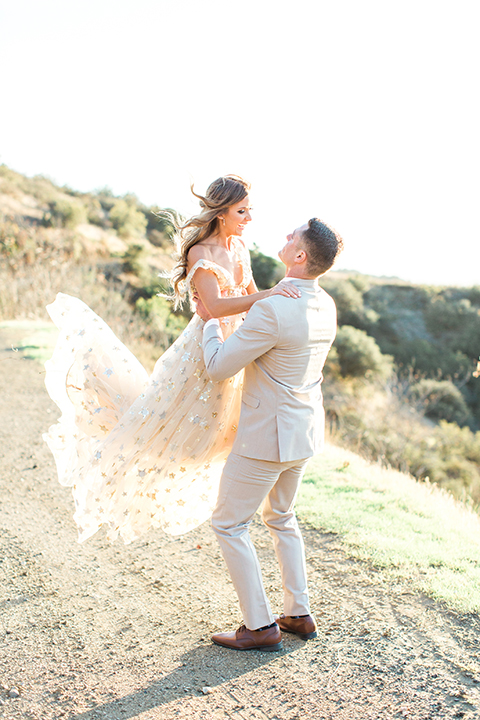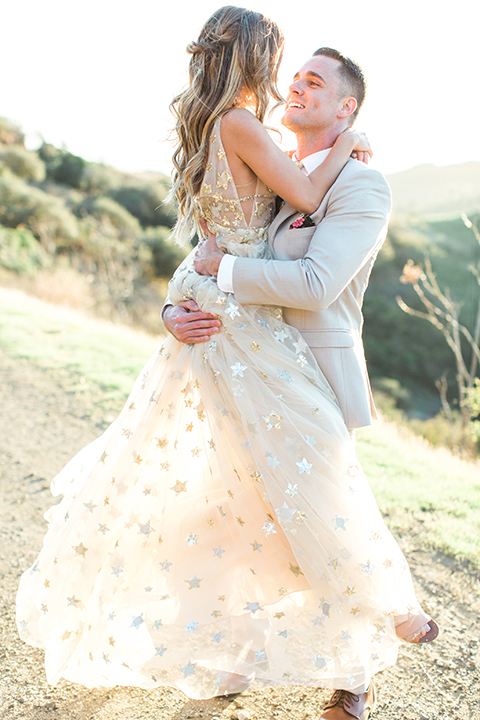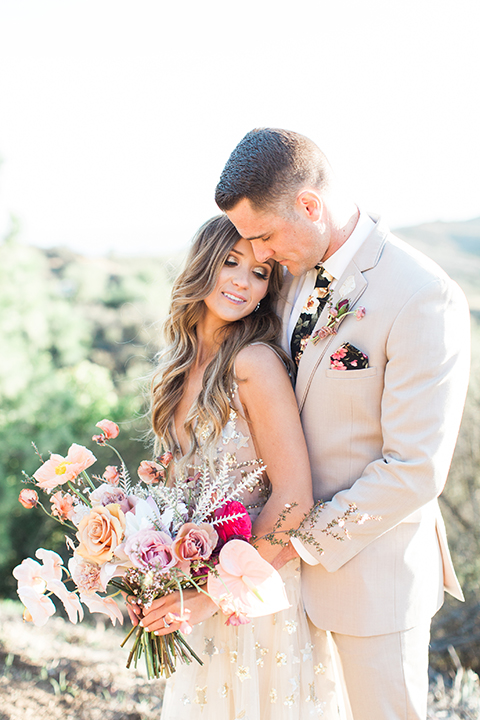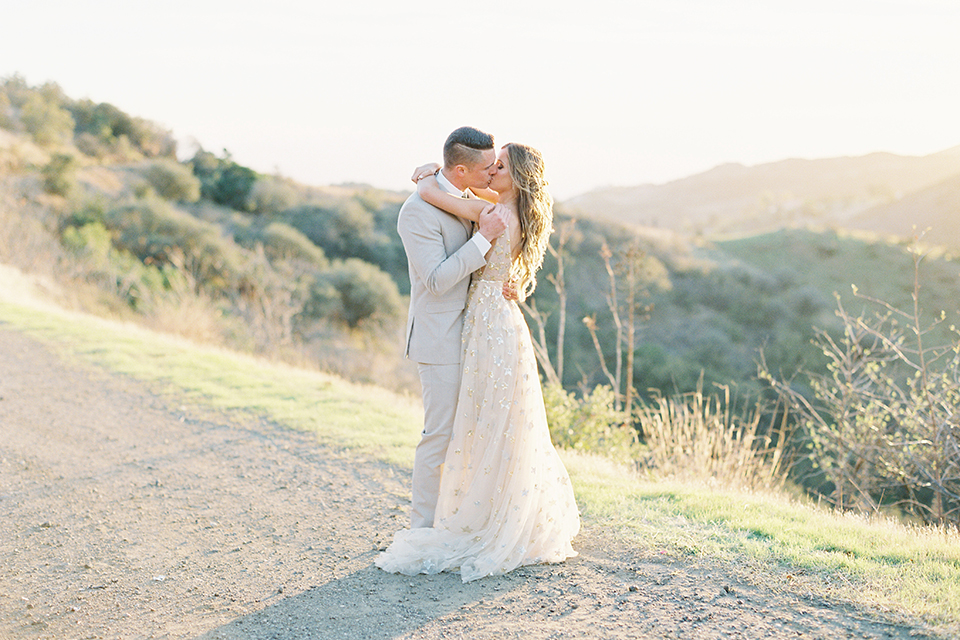 This shoot was also featured on Green Wedding Shoes!
Florals + Headpiece: The Bloemist | Wedding Gown: Watters | Bride's Shoes: Badgley Mischka | Hair: Shannon-Ashlea Joyce | Makeup: Raven Makeup | Videography: Kelly Balch | Paper Goods + Calligraphy: Lazy Creative Designs | Catering: Hatch Eatery | Cake: Elise Cakes | Desserts: Sugar Crush Sweets | Tabletop Rentals: Anthropologie | Furniture Rentals: My Lovely Events | Linen: La Tavola Linen | Balloon Installation: Golden Arrow Events and Design | Laser Cut Sign: Creative Amme | Neon Sign: Neon Dive Bar
MOST READ BLOGS
AN ELOPEMENT WITH A VIEW ...

28 / 3 / 22 | Inspirational Photo Shoots

Venue: Merry Go Round Rock in Sedona, AZ Photography + Host: Jane in the Woods Planning + Design: Leilani Weddings Groom Style: Dark Green Not

ROMANTIC WINERY WEDDING

27 / 5 / 20 | Inspirational Photo Shoots

Venue: Ganite Lion Cellars
Photographer: Alyssa Rachel
Menswear: Light Grey Peak Lapel Suit with a purple long tie

ELEGANT OLIVE GROVE WEDDI...

18 / 6 / 20 | Inspirational Photo Shoots

Venue: Temecula Olive Oil Company
Photography: Mallory Dawn Photography
Menswear Style: Navy Shawl Lapel Tuxedo with a black bow tie

ETHEREAL FRENCH WEDDING A...

18 / 6 / 20 | Inspirational Photo Shoots

Venue: Vista Valley Country Club
Photography: Mallory Dawn Photography
Menswear Style: Navy Shawl Lapel Tuxedo with a black bow tie

CLASSIC EUROPEAN WEDDING ...

18 / 6 / 20 | Inspirational Photo Shoots

Venue: Kestrel Park
Photography: Kalina And Co.
Menswear Style: White Casablanca Dinner Jacket with a black bow tie

STUNNING YOSEMITE CLIFF W...

18 / 6 / 20 | Inspirational Photo Shoots

Venue: Yosemite National Park
Photography: Taylor'd Southern Events
Menswear Style: Grey Notch Lapel Suit with a matte black long tie

CHIC AL FRESCO SUMMER WED...

7 / 9 / 17 | Inspirational Photo Shoots

Venue: Rancho Las Lomas
Photography: Lily Tapia Photography
Menswear Style: Black Notch Lapel Tuxedo by Michael Kors with a grey bow ti

CITRUS AND CONFETTI WEDDI...

5 / 10 / 17 | Inspirational Photo Shoots

Venue: Howl Long Beach
Photography: Petersen Design & Photography
Menswear Style: Teal Carter Tuxedo by Ike Behar with black pants and

CITRUS & GREENERY ARTSY W...

24 / 10 / 17 | Inspirational Photo Shoots

Venue: Madera Kitchen
Photography: Sarah Mack Photography
Fashion Style: Women's Black Shawl Tuxedo

COTTAGES AT POLO RUN GLAM...

18 / 12 / 17 | Inspirational Photo Shoots

Venue: The Cottages at Polo Run
Photography: Jenny Quicksall Photography
Menswear Style: White with Black Shawl Lapel Tuxedo with a bla

BEACH BOHEMIAN ELOPEMENT ...

27 / 12 / 17 | Inspirational Photo Shoots

Venue: Ocean Institute
Photography: Ashley Paige Photography
Menswear Style: Light Grey Peak Lapel Suit by Ike Behar