Black Tie Picnic-Inspired Wedding
Black Tie Picnic-Inspired Wedding
3 / 18 / 22 | Inspirational Photo Shoots
Venue: Quail Ranch Events
Photography: Dennis Roy Coronel
Planning + Design: Wheat and Honey Events
Groom Style: Black Shawl Lapel Tuxedo with a black bow tie
Hello upscale picnic wedding, we love you! Come on, what is there not to love about this stunning and romantic design? Located at the amazing venue of Quail Ranch Events, with it's sweeping views of the avocado orchard and citrus trees. With a ranch house on the property that was built in 1933! How cool is that?
We particularly love the outdoor picnic details of this wedding. The yellow and ivory plaid linens that looked like a picnic blanket. Draped across dark wooden tables for a rustic element, and blossoming garden flowers for warmth and color.
The bride wore a flowing off-white gown with lace detailing and thin straps. She wore her hair in a loose curled pony and a big bountiful bridal bouquet. The groom kept his look simple and classic with a Black Shawl Lapel Tuxedo and elevated it with a double-breasted vest and bow tie.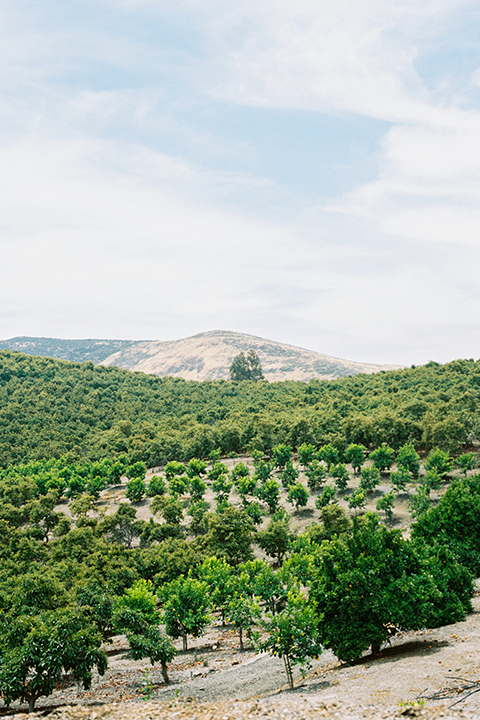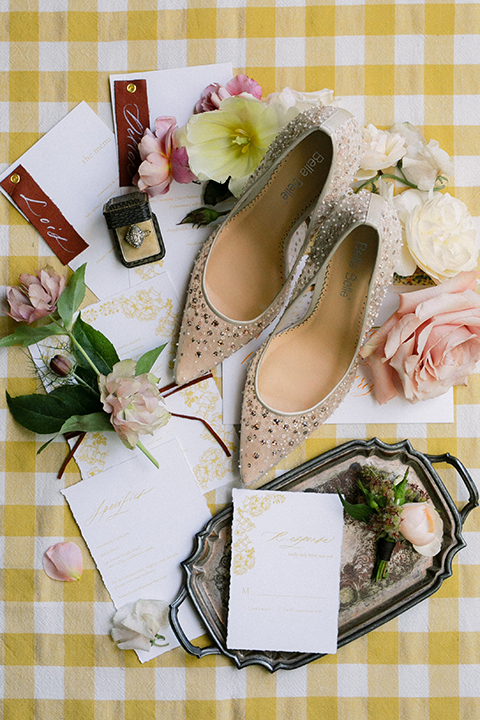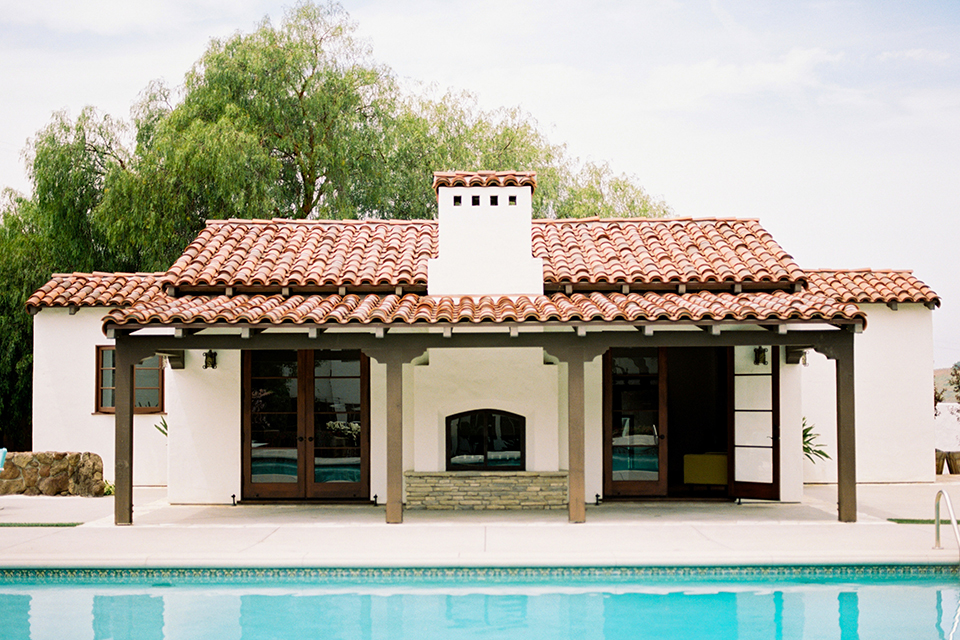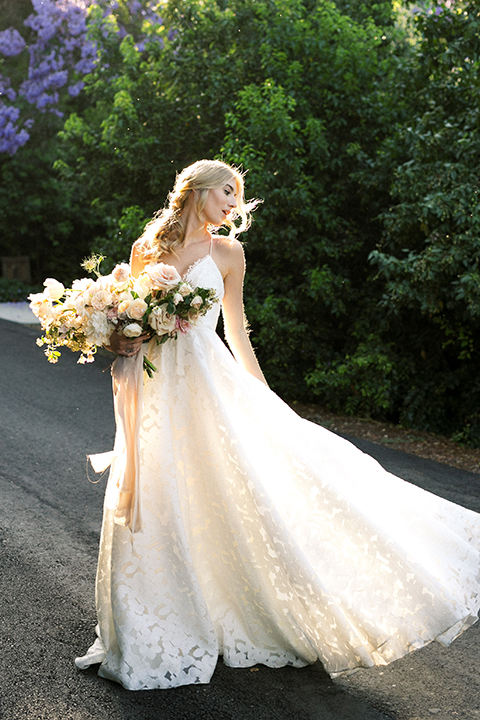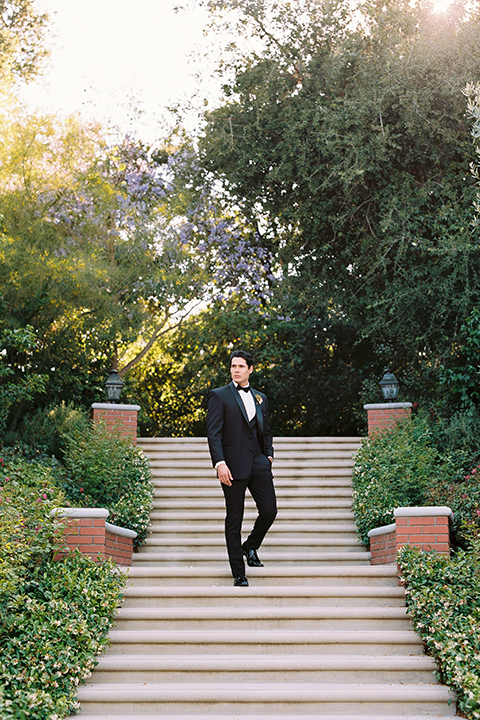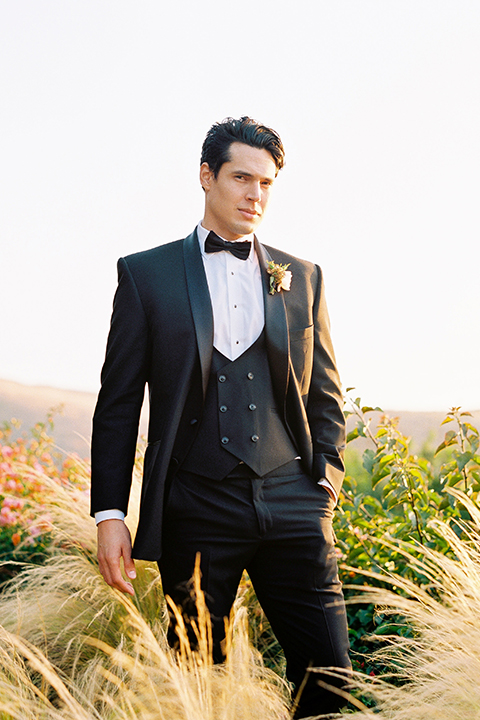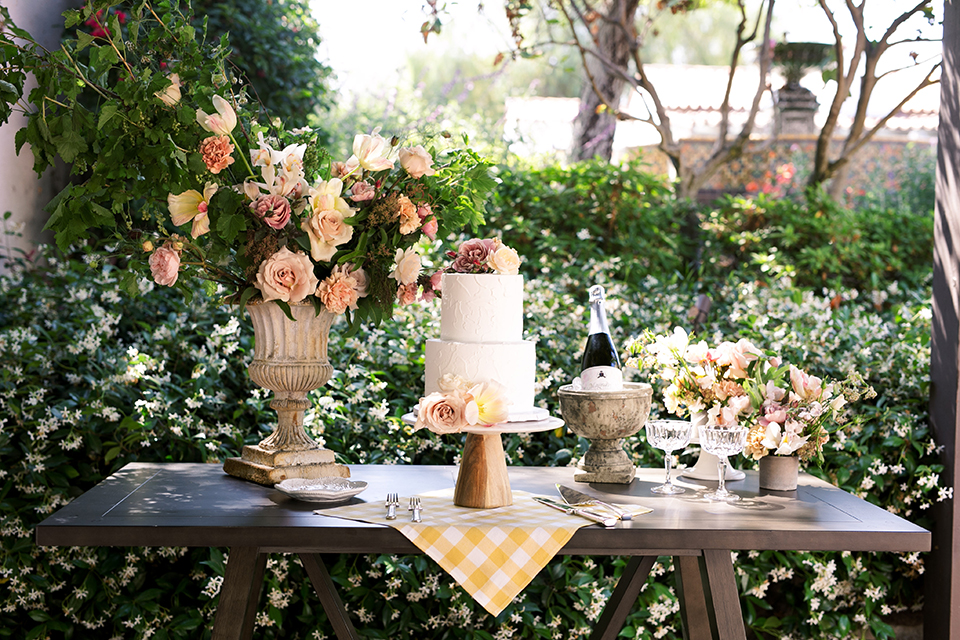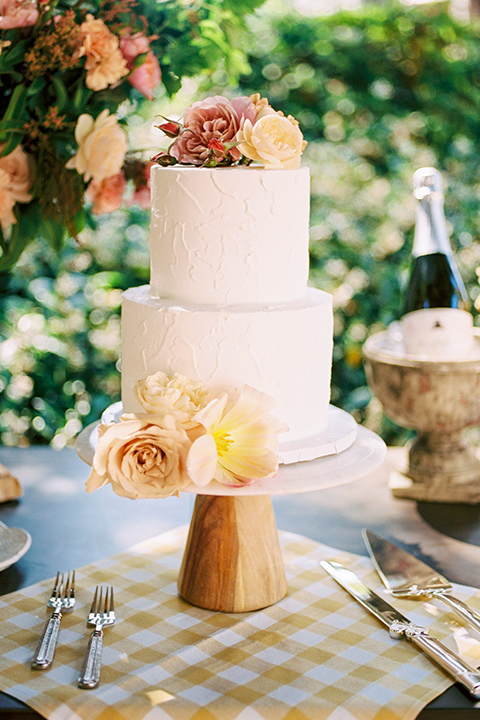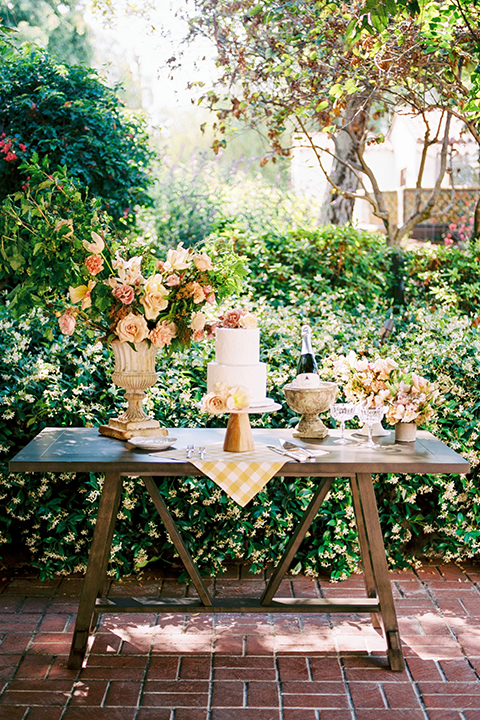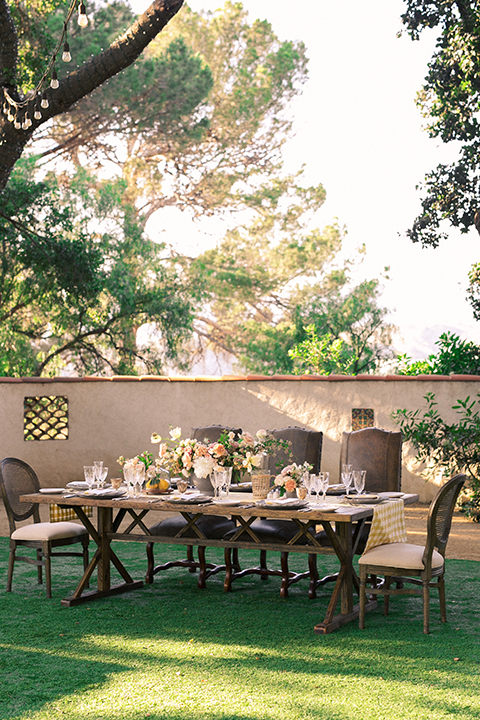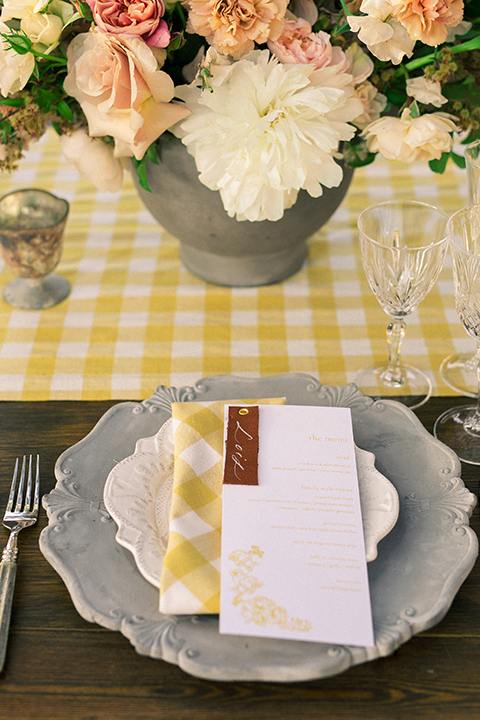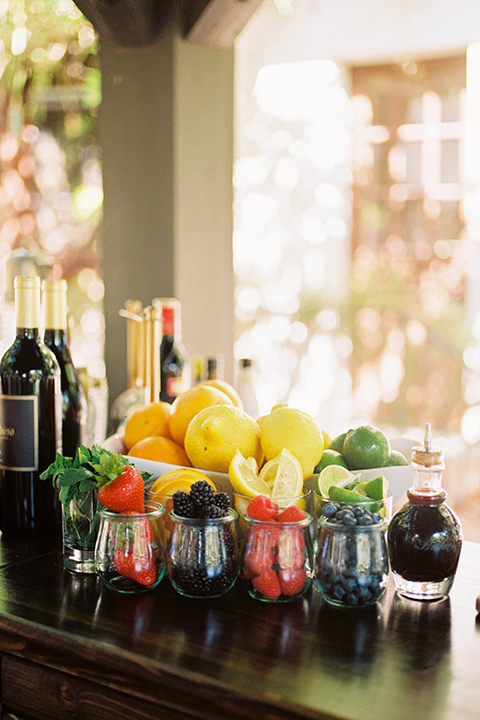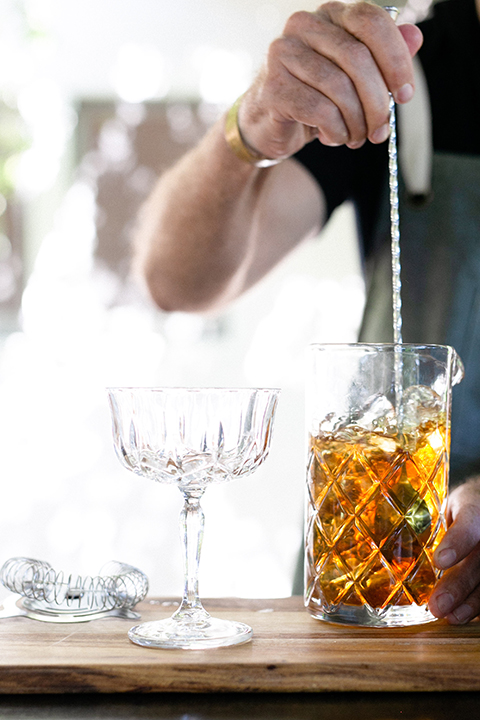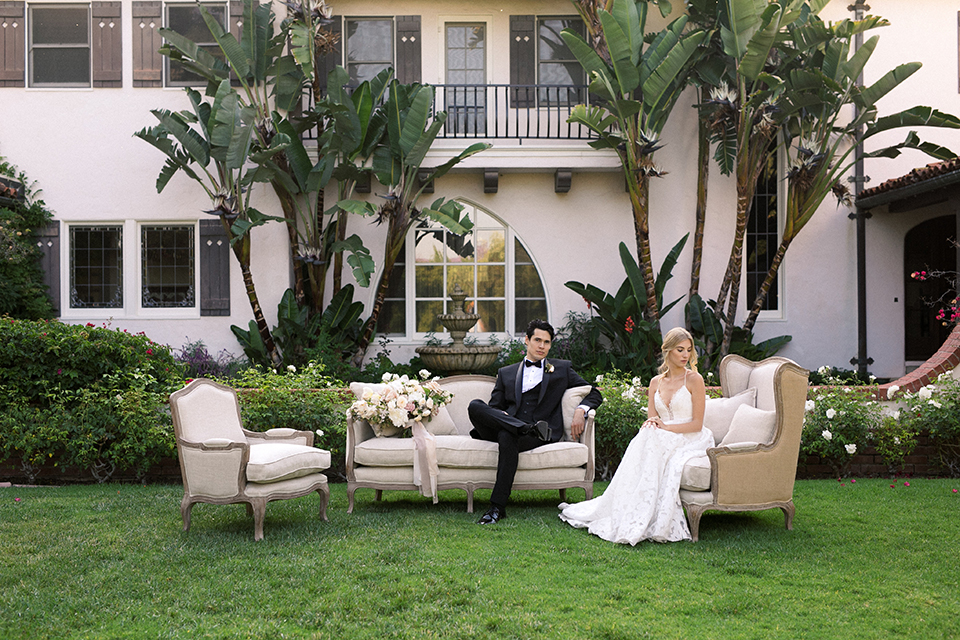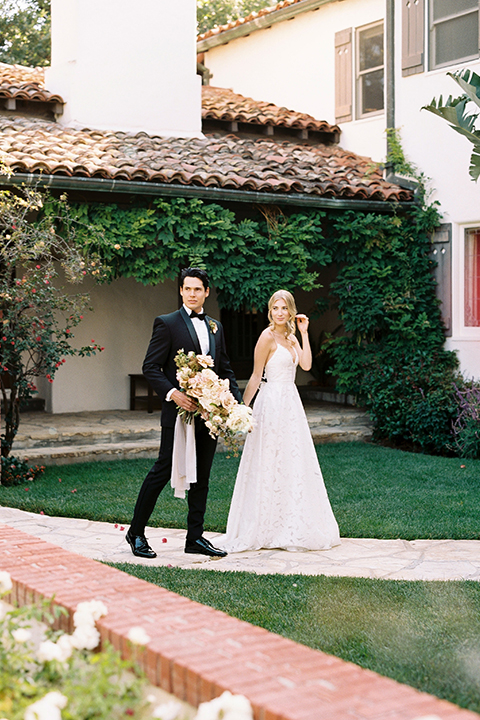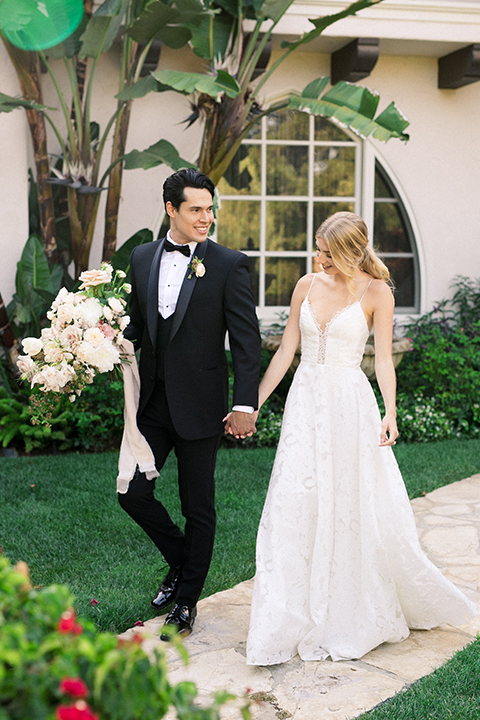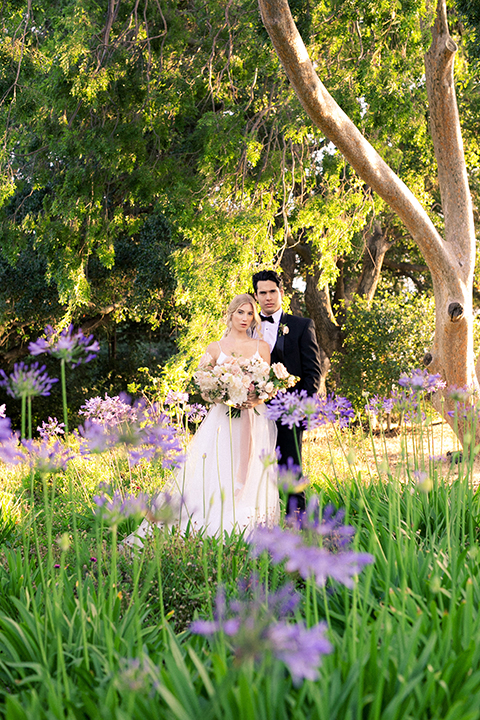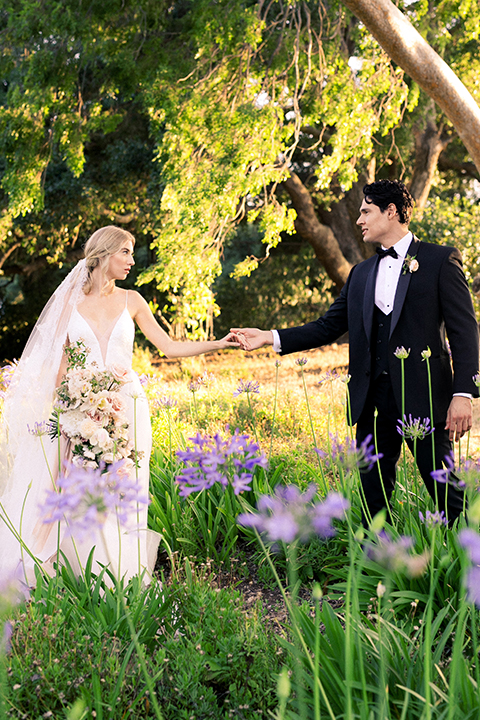 Florals: Florals by Isabelle | Bridal Shoes: Bridal Belle Shoes | Bridal Salon: Love and Lace Bridal Salon | Catering + Bar: Command Performance Catering | Hair + Makeup: Makeup by Yeseniat | Models: Aston Models | Invitations: Brooke Benjamin | Linen Rentals: Party Pleasers | Cake: Sugar Lab Bake Shop | Film Lab: Photo Vision Prints
MOST READ BLOGS
ROMANTIC WINERY WEDDING

27 / 5 / 20 | Inspirational Photo Shoots

Venue: Ganite Lion Cellars
Photographer: Alyssa Rachel
Menswear: Light Grey Peak Lapel Suit with a purple long tie

ELEGANT OLIVE GROVE WEDDI...

18 / 6 / 20 | Inspirational Photo Shoots

Venue: Temecula Olive Oil Company
Photography: Mallory Dawn Photography
Menswear Style: Navy Shawl Lapel Tuxedo with a black bow tie

ETHEREAL FRENCH WEDDING A...

18 / 6 / 20 | Inspirational Photo Shoots

Venue: Vista Valley Country Club
Photography: Mallory Dawn Photography
Menswear Style: Navy Shawl Lapel Tuxedo with a black bow tie

CLASSIC EUROPEAN WEDDING ...

18 / 6 / 20 | Inspirational Photo Shoots

Venue: Kestrel Park
Photography: Kalina And Co.
Menswear Style: White Casablanca Dinner Jacket with a black bow tie

STUNNING YOSEMITE CLIFF W...

18 / 6 / 20 | Inspirational Photo Shoots

Venue: Yosemite National Park
Photography: Taylor'd Southern Events
Menswear Style: Grey Notch Lapel Suit with a matte black long tie

COASTAL BLUSH BLISS

28 / 12 / 22 | Inspirational Photo Shoots

COLORADO MICROWEDDING WIT...

28 / 12 / 22 | Inspirational Photo Shoots

PRIMARY COLOR MAGIC AT A ...

29 / 12 / 22 | Inspirational Photo Shoots

A GRAND TETONS ELOPEMENT ...

29 / 12 / 22 | Inspirational Photo Shoots

DUSTY AQUA + ROSE GARDEN ...

26 / 5 / 21 | Inspirational Photo Shoots

Venue: Rancho Pavo Real
Photography: Design + Coordination: Grace & Gold Events
Menswear Style: Michael Kors Performance Suit by Michae

PRETTY IN PINK MODERN GAR...

2 / 8 / 21 | Inspirational Photo Shoots

Venue: Rancho Bernadro Inn
Photography: Jessica Jaccarino Photography
Designer + Planner: Simply Gorgeous Events
Menswear Style