Nature & Floral Inspired Wedding Design
Nature & Floral Inspired Wedding Design
3 / 29 / 19 | Inspirational Photo Shoots
Venue: II Mercato
Photography + Videography: Mon Soleil
Event Planning: Styled Social
Event Design: Brooke Casey Weddings
Menswear Style: Dark Green Suit by Midnight Blue with a floral long tie
Of course flowers are usually an important day of any wedding, but why not kick up the flower power to a way higher level by having your wedding venue be a flower market!? The bride had a dramatic floral head piece and of course we gave the groom a floral print tie. Some other creative wedding details included handpainted cakes and fringed napliks on vintage floral china. Did you see the engagement ring whihc was inspired by a floral shape?
The bridal gown was a shiny new Jenny Yoo gown with a plunging v-neck as well as dramatic paneled wings or cascading sleeves. The groom's look for this nature inspired wedding design was an easy pick, a dark hunter green suit with brown shoes and that floral tie which has brides swooning nationwide. We are loving this spring time wedding color scheme and hope it provides some inspo to everyone who is wedding planning!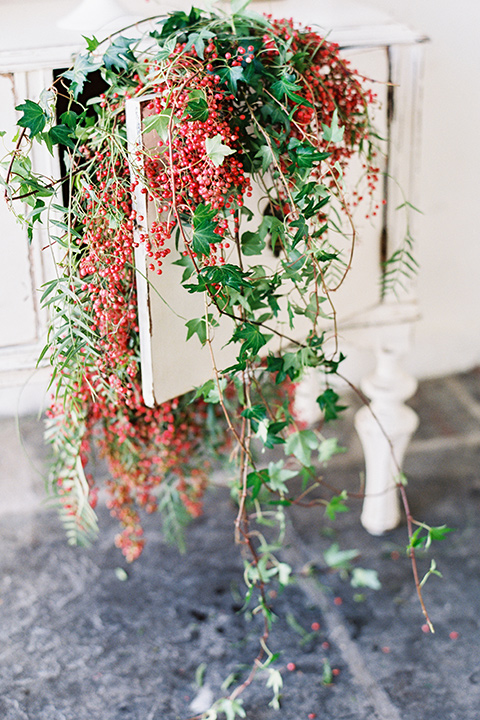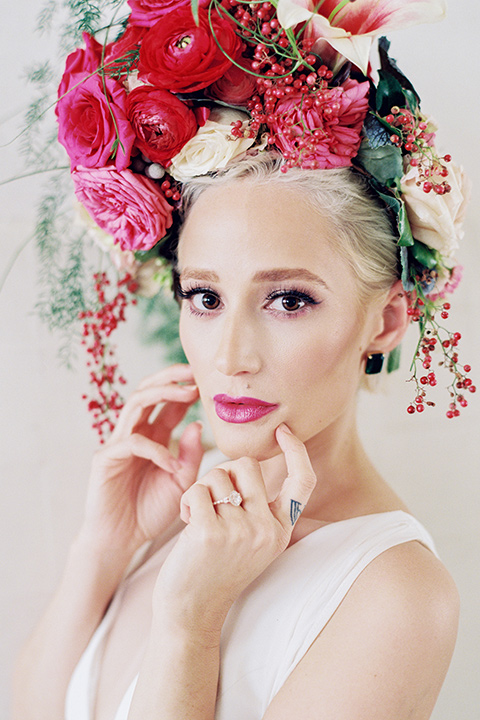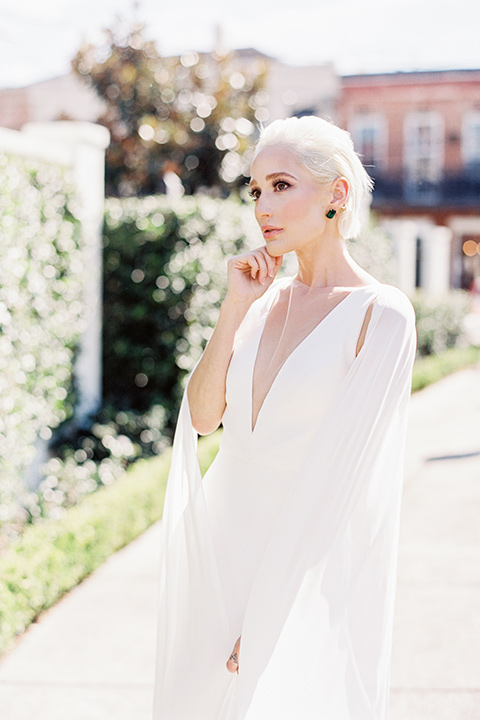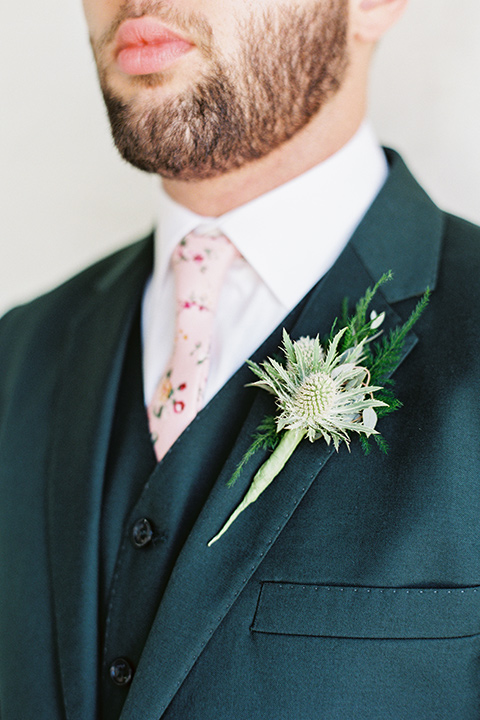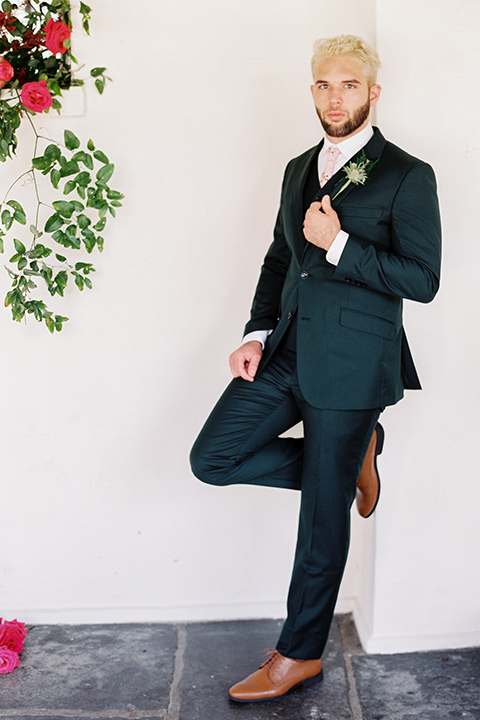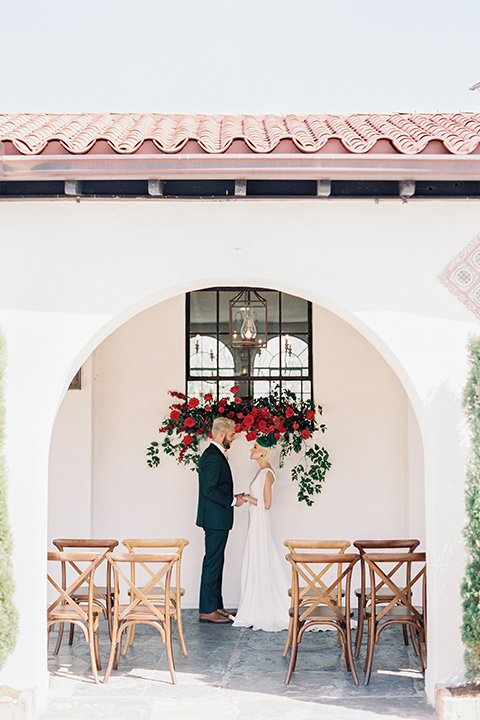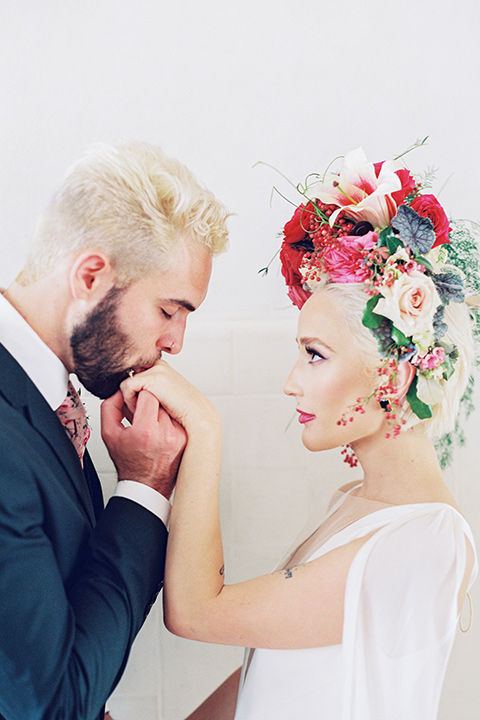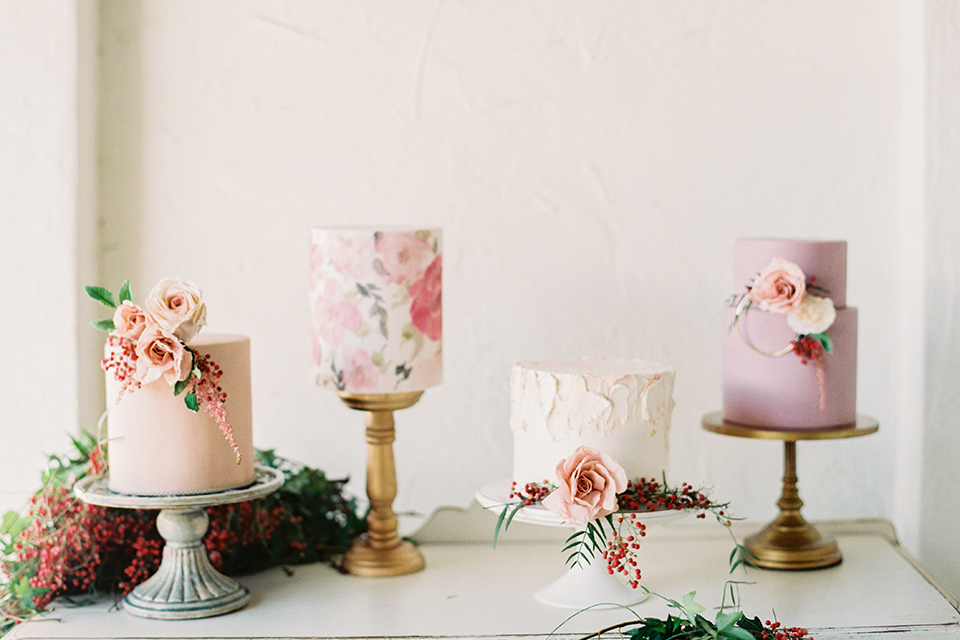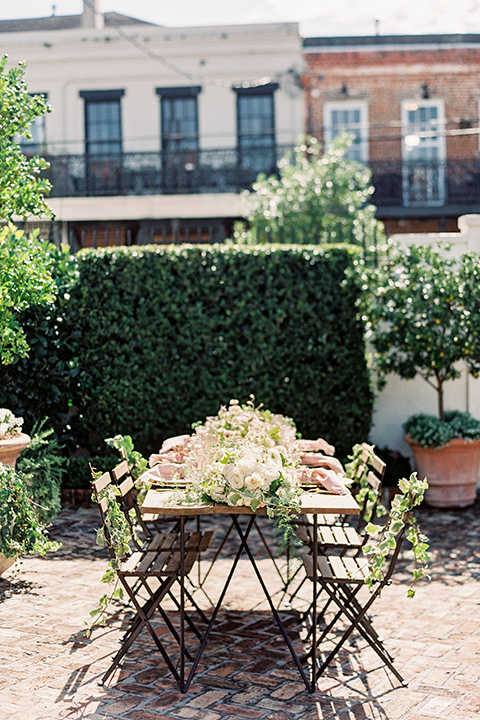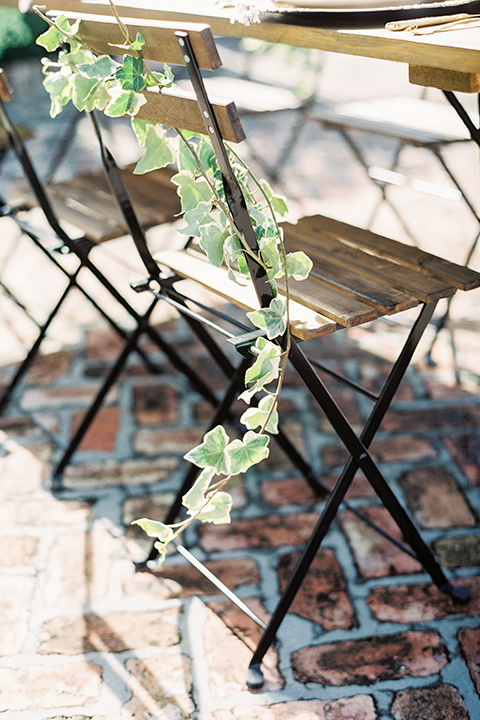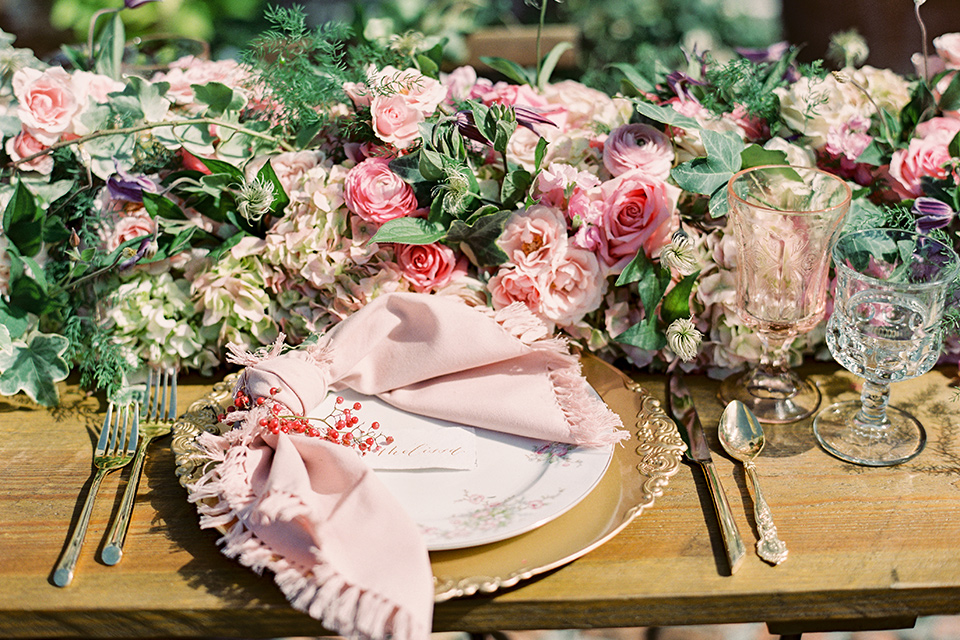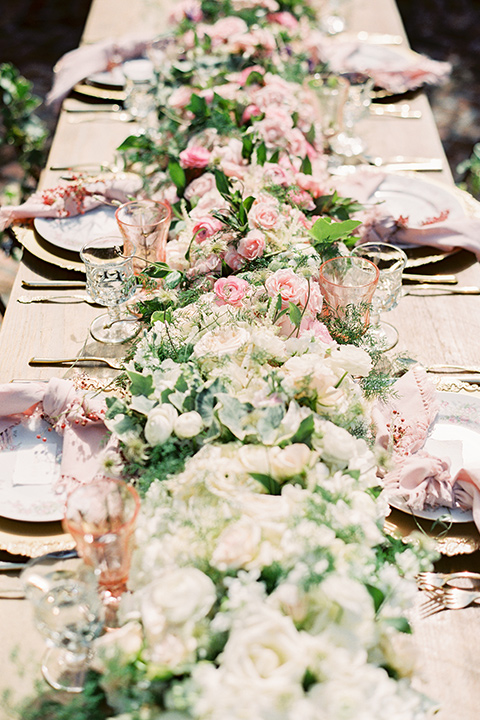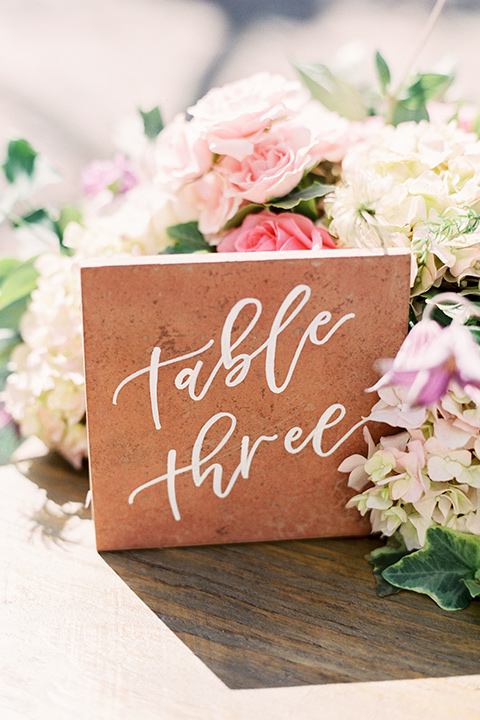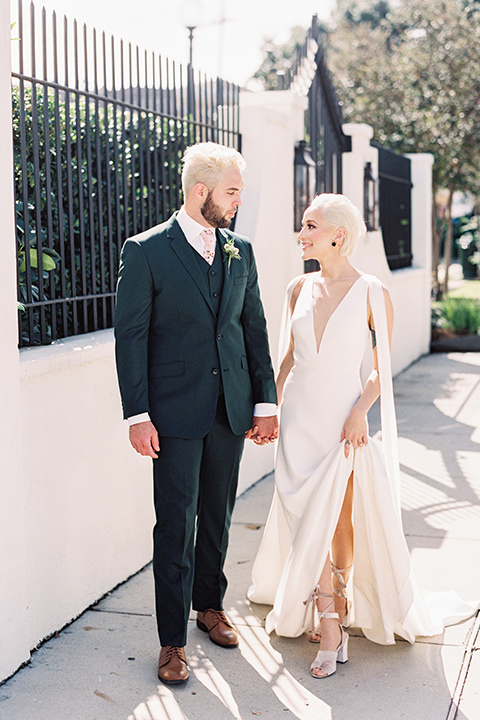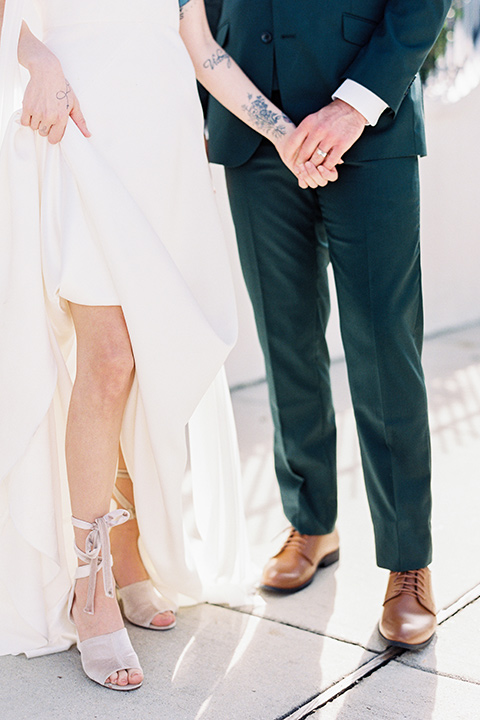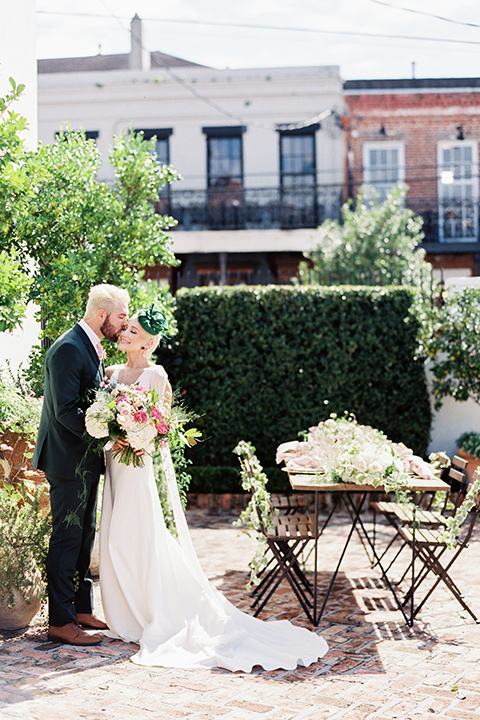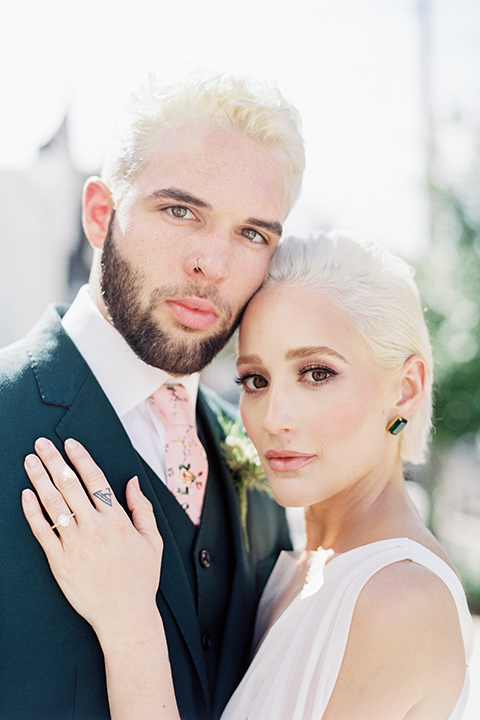 This wedding was also featured on Ruffled!
Florals: Kim Starr Wise Floral Events | Engagement Rings: Aurosi Jewels | Invitation: Paper Refinery | Rentals: Pure Vintage Rentals | Linen: Lovestruck Linens and Decor | Wedding Gown: Jenny Yoo Collection | Hair Stylist: Ali Vasquez | Makeup: Melissa Vaccaro | Cake: Chasing Wang Baking Studio | Catering: Joel's Crafted Cuisine | Production: Ruffled Blog | Bride: Meghan Schexnayder-Greco | Groom: Davin Greco | Floral Provider: Fifty Flowers
MOST READ BLOGS
BEST DRESSED MEN AT THE 2...

18 / 9 / 18 | News and Events

The 2018 Emmys Red Carpet brought out the male celebrities in clean, modern tuxedos. We've recapped some of our favotire looks from the Emmys in

ETHEREAL WEDDING STYLE IN...

26 / 12 / 18 | Inspirational Photo Shoots

Venue: Downtown Los Angeles
Photography: Ashley Burns Photography
Menswear Style: Cobalt Blue Suit by Allure Men with a black satin lon

NATURE INSPIRED GRAND CAN...

22 / 5 / 17 | Inspirational Photo Shoots

Event Design: Deanna Nash Events
Photography: The Argus Image
Menswear Style: Slate Blue Notch Lapel Suit with a long silver tie

WOODLAND BOHEMIAN WEDDING

17 / 5 / 17 | Inspirational Photo Shoots

Coordination: Jenne Chanthaboury
Photography: Lin and Jirsa
Menswear Style: Gray Notch Lapel Suit with a long floral tie

PARK HYATT AVIARA BLACK T...

17 / 5 / 17 | Inspirational Photo Shoots

Venue: Park Hyatt Aviara
Photography: Evelyn Molina Photography
Menswear Style: Black Michael Kors Notch Lapel Tuxedo with a black bow

COLORFUL BOHEMIAN STYLE W...

16 / 5 / 17 | Inspirational Photo Shoots

Venue: Sherwood Country Club
Photography: Lucas Rossi Photography
Menswear Style: Navy Shawl Lapel Tuxedo with a black faux leather b

RUSTIC ROMANCE WEDDING

16 / 5 / 17 | Real Weddings

Venue: Villa San Juan Capistrano
Photography: Katelin Wallace Photography
Menswear Style: Navy Shawl Lapel Tuxedo with a black bow tie

HOW TO STYLE A WOMEN'S TU...

9 / 5 / 17 | Inspirational Photo Shoots

Venue: Franciscan Gardens
Photography: Christine Bentley Photography
Attire: Women's Black Shawl Lapel Tuxedo

2017 MET GALA BEST DRESSE...

2 / 5 / 17 | News and Events

The 2017 Met Gala theme was "Rei Kawakubo/Comme de Garcones: Art of the In-Betweens," check out how the celebs interpreted this on the red carpet

SAN FRANCISCO CITY HALL W...

1 / 5 / 17 | Inspirational Photo Shoots

Venue: San Francisco City Hall
Photography: Tenth & Grace
Menswear Style: Black Shawl Lapel Tuxedo with a black bow tie

BOHO CHIC VINEYARD WEDDIN...

14 / 3 / 17 | Inspirational Photo Shoots

Venue: Triunfo Creek Vineyards
Photography: Wisteria Photography
Menswear Style: Slate Blue Notch Lapel Suit with a long grey tie