Moonflower Ranch Bohemian Wedding
Moonflower Ranch Bohemian Wedding
6 / 21 / 19 | Inspirational Photo Shoots
Venue: Moonflower Ranch
Photography: Kyrsten Ashlay Photography
Menswear Style: Tan Notch Lapel Suit with burgundy pants and a white floral long tie
All this cooler weather we are having here in California, we were reminded that Fall weddings are almost upon us! And before you say "summer hasn't even really started, what are you talking about?" there are only about 6 months until fall, and considering a wedding takes 6-12 months to plan we are actually correct. So if you were thinking of planning a bohemian desert dream wedding, then this is the blog for you!
From the creative vision of Krysten Ashlay Photography, this wedding inspo is dripping with gold and rust colors to create a golden bohemian dream. From the copper pipe geometric arch for the ceremony, adorned with flowing autumn inspired florals to the large rust color velvet chairs at the sweetheart table- this wedding is giving us everything! The bride wore am A-line styled gown with delicate lace detailing and thing straps. While the groom wore a dreamy mix and match look to play up with the colors of the wedding design. His jacket was a light tan color and his pants were a bold burgundy, paired together with a fun floral skinny tie. We hope this helped you fall weddings out there create the bohemian wedding you always wanted!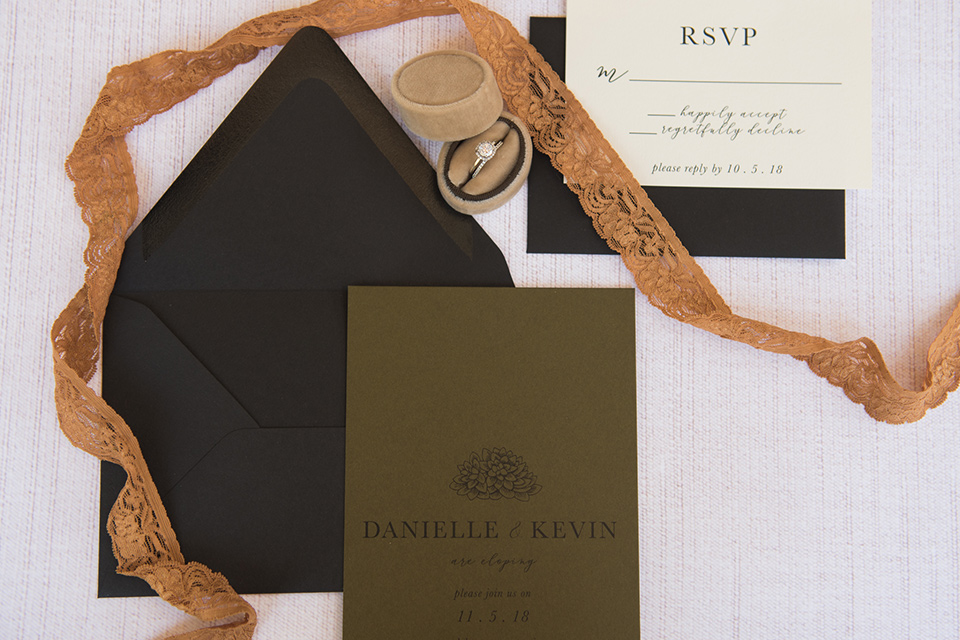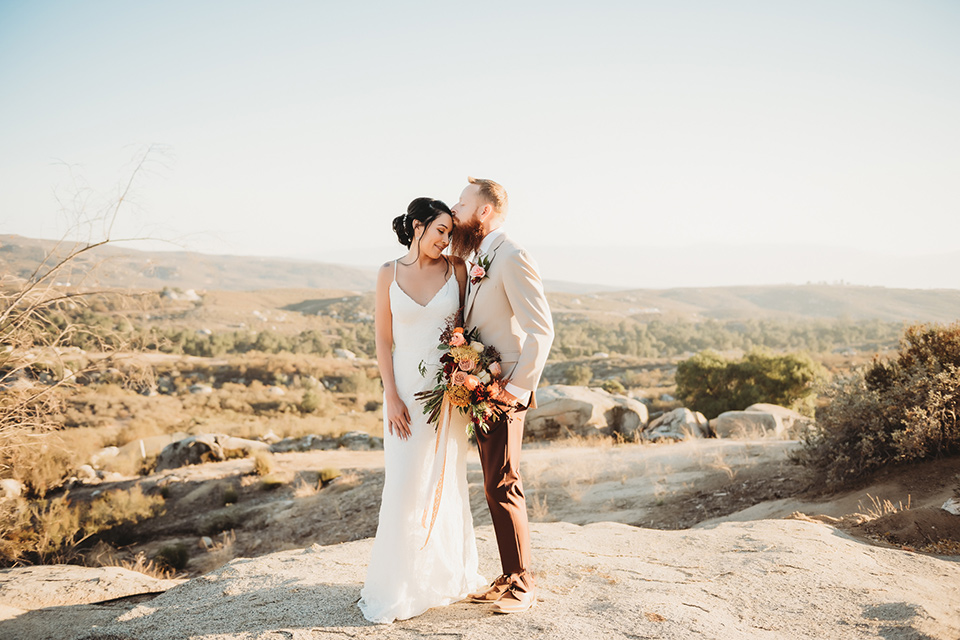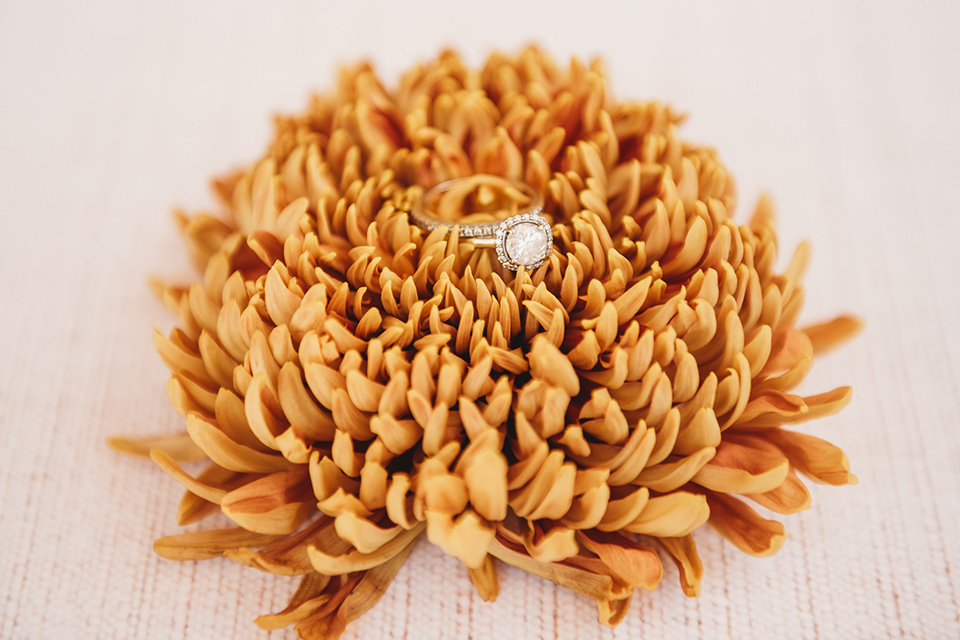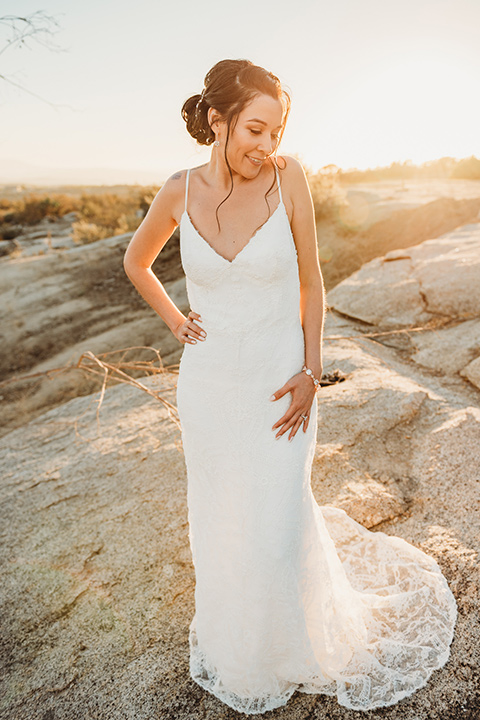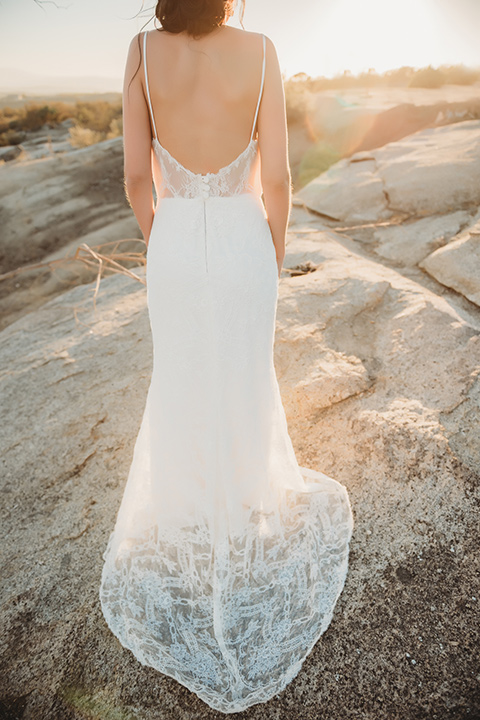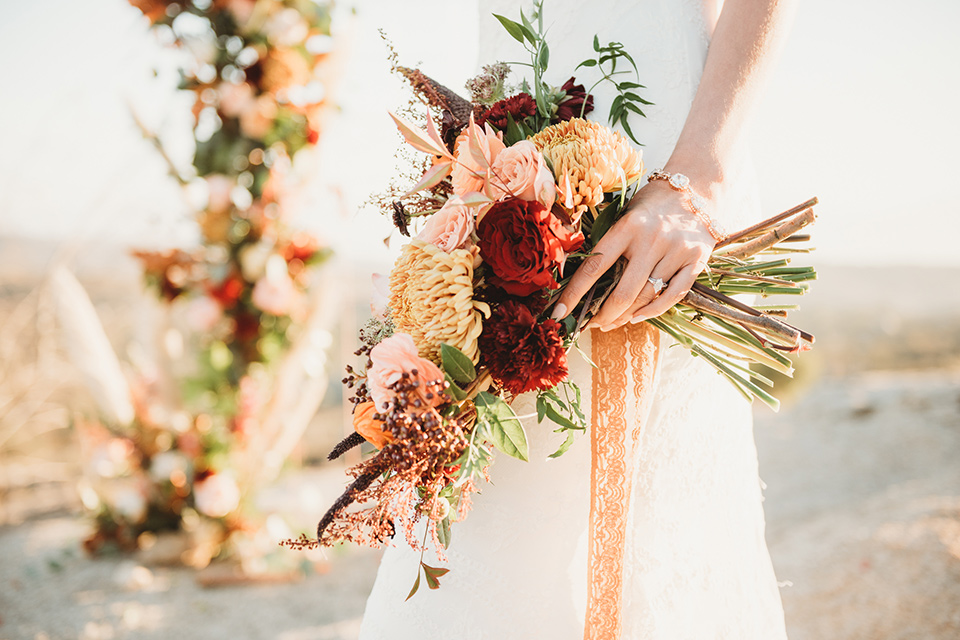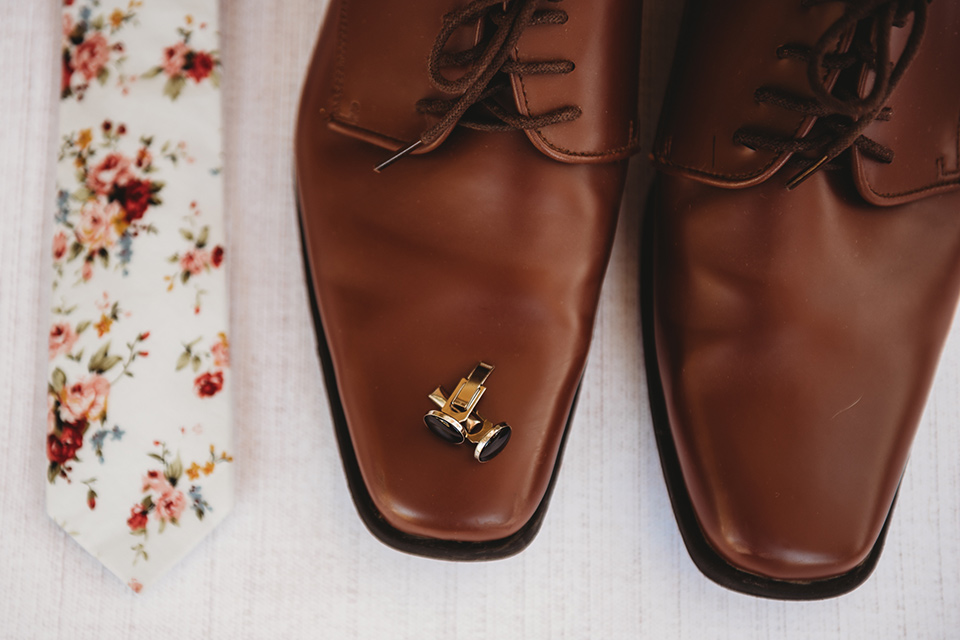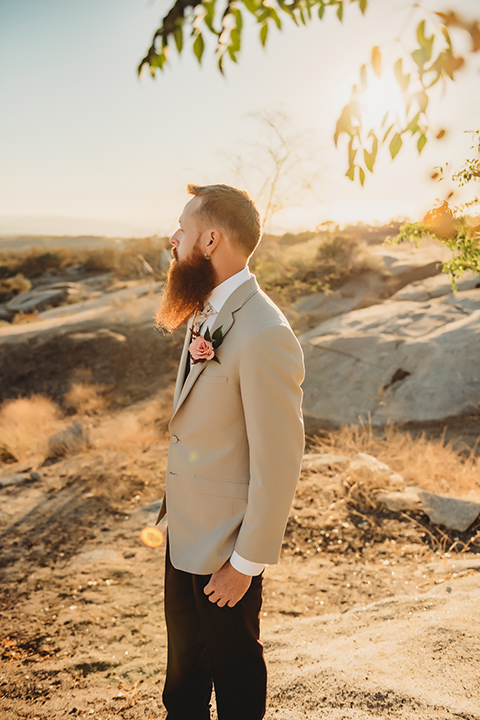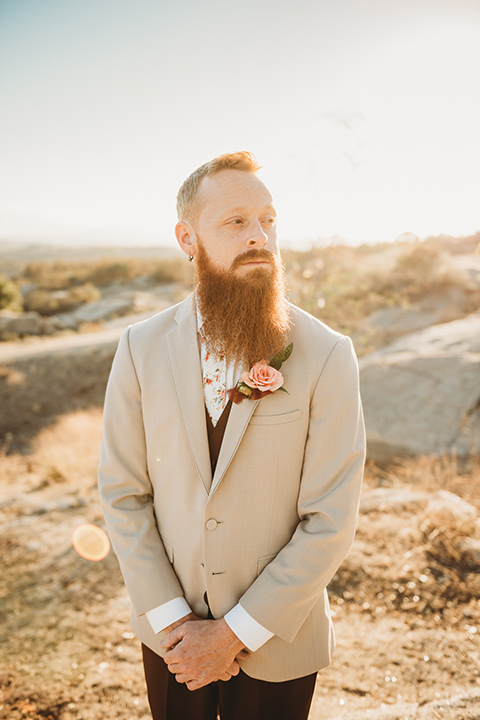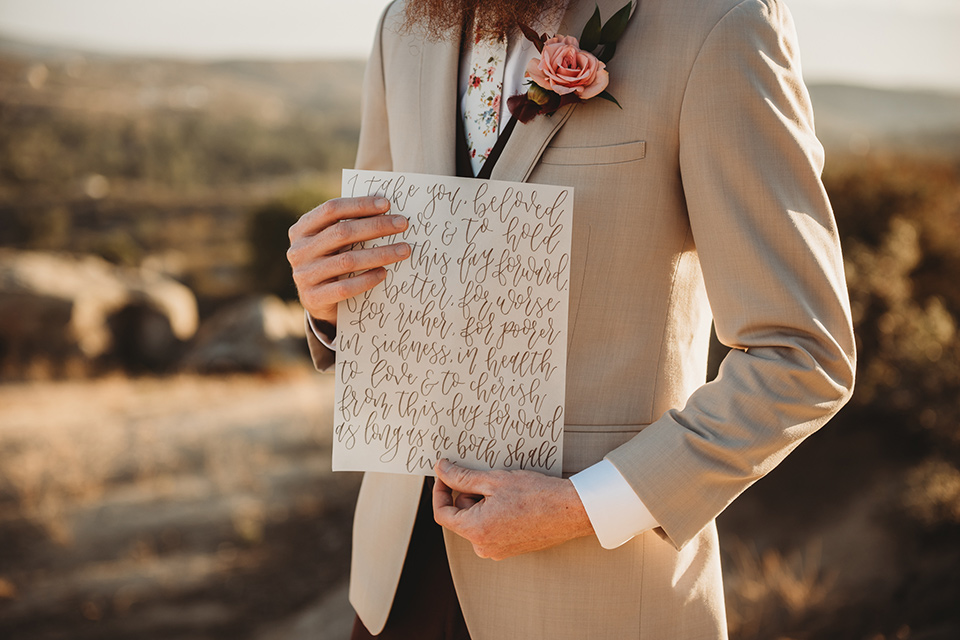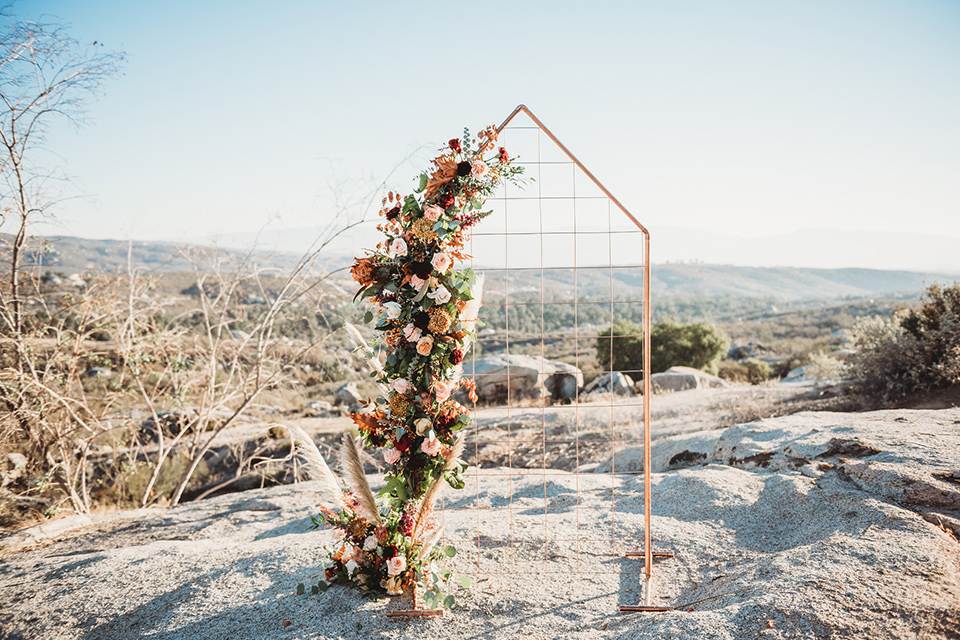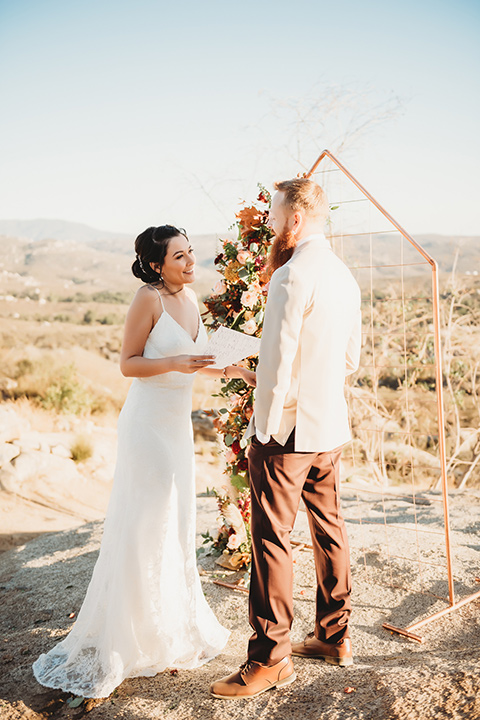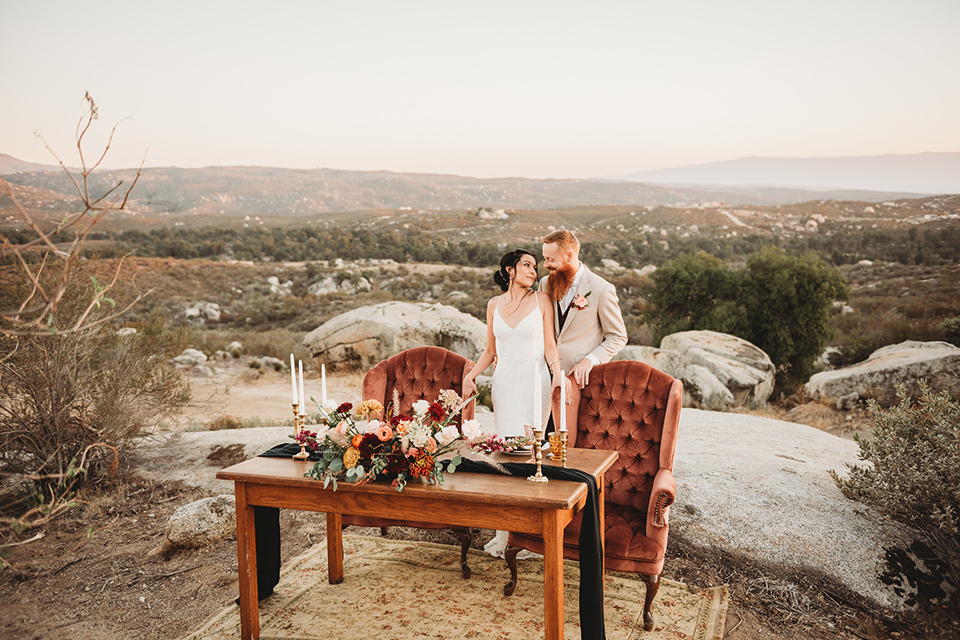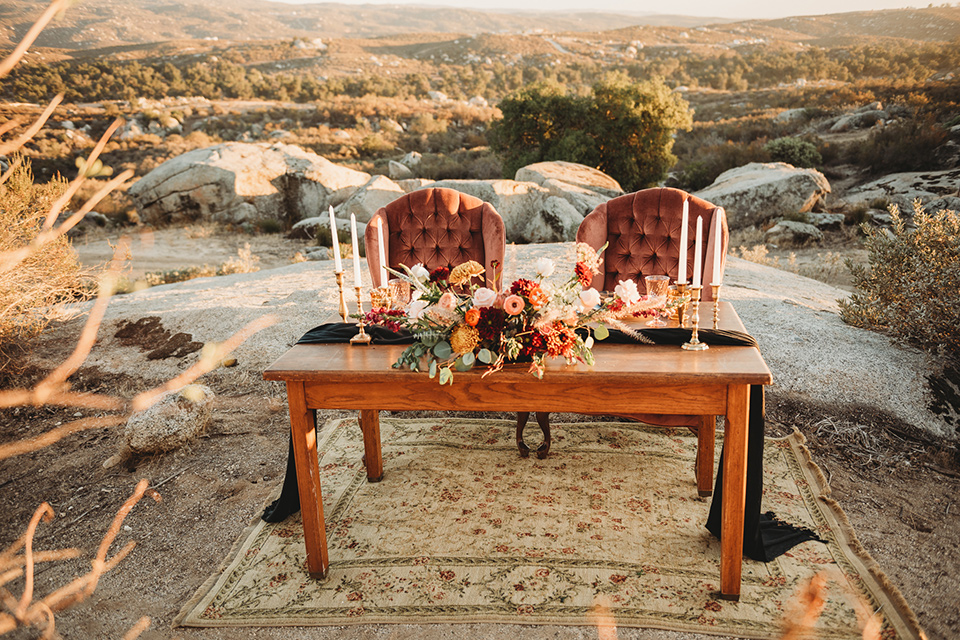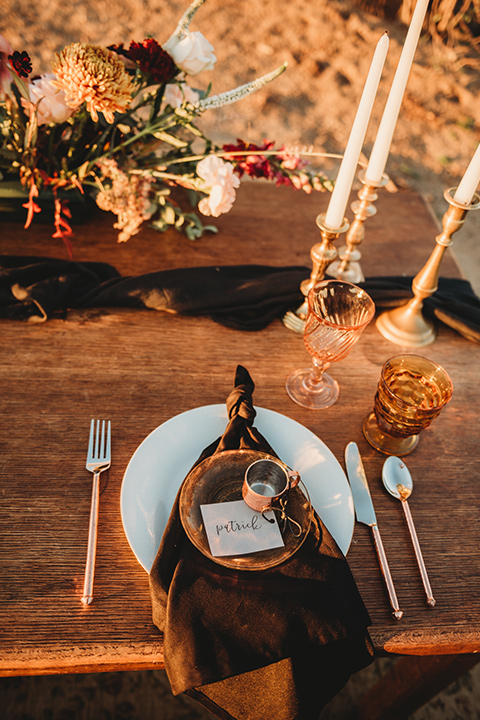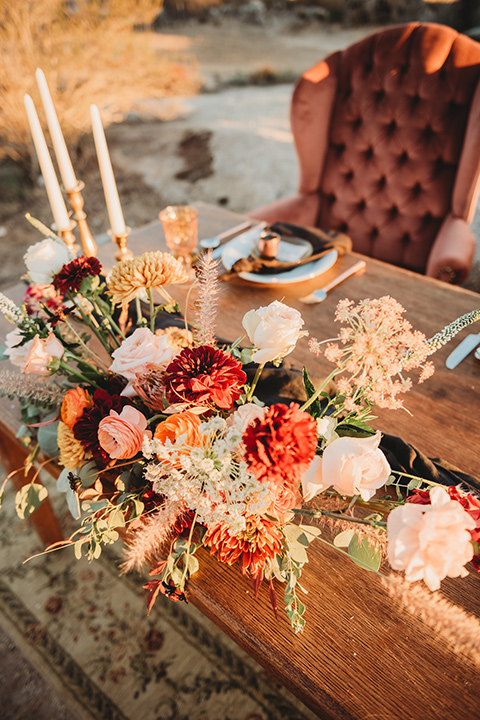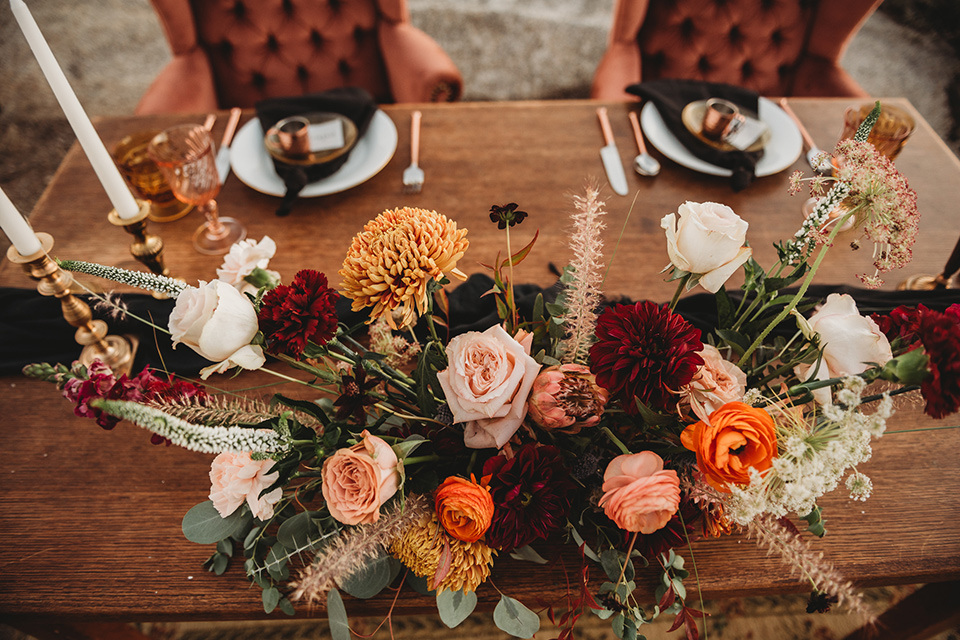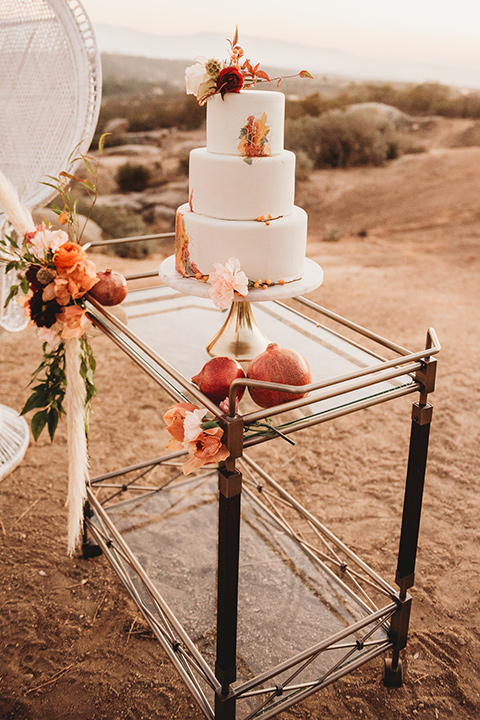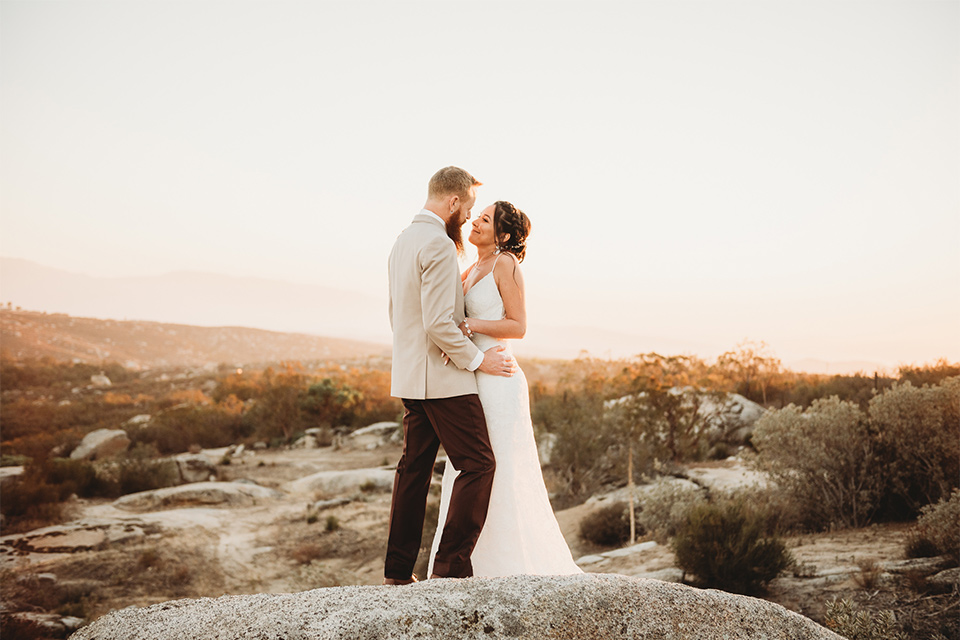 This shoot was also featured on: Bridal Musings!
Floral: Desert Blooms Floral Designs | Stationary and Calligraphy: Something Lettered | Cake: The Kilted Cake and Supply | Rentals & Linens: Sweet Pea Vintage Rentals | Hair + Makeup: California Bridal Beauty | Gown: Krustallos Couture | Gown: Krustallos Couture | Bridal Jewelry: Petals & Stones | Ring Box: The Family Joolz
MOST READ BLOGS
NATURE INSPIRED GRAND CAN...

22 / 5 / 17 | Inspirational Photo Shoots

Event Design: Deanna Nash Events
Photography: The Argus Image
Menswear Style: Slate Blue Notch Lapel Suit with a long silver tie

WOODLAND BOHEMIAN WEDDING

17 / 5 / 17 | Inspirational Photo Shoots

Coordination: Jenne Chanthaboury
Photography: Lin and Jirsa
Menswear Style: Gray Notch Lapel Suit with a long floral tie

PARK HYATT AVIARA BLACK T...

17 / 5 / 17 | Inspirational Photo Shoots

Venue: Park Hyatt Aviara
Photography: Evelyn Molina Photography
Menswear Style: Black Michael Kors Notch Lapel Tuxedo with a black bow

COLORFUL BOHEMIAN STYLE W...

16 / 5 / 17 | Inspirational Photo Shoots

Venue: Sherwood Country Club
Photography: Lucas Rossi Photography
Menswear Style: Navy Shawl Lapel Tuxedo with a black faux leather b

RUSTIC ROMANCE WEDDING

16 / 5 / 17 | Real Weddings

Venue: Villa San Juan Capistrano
Photography: Katelin Wallace Photography
Menswear Style: Navy Shawl Lapel Tuxedo with a black bow tie

HOW TO STYLE A WOMEN'S TU...

9 / 5 / 17 | Inspirational Photo Shoots

Venue: Franciscan Gardens
Photography: Christine Bentley Photography
Attire: Women's Black Shawl Lapel Tuxedo

2017 MET GALA BEST DRESSE...

2 / 5 / 17 | News and Events

The 2017 Met Gala theme was "Rei Kawakubo/Comme de Garcones: Art of the In-Betweens," check out how the celebs interpreted this on the red carpet

SAN FRANCISCO CITY HALL W...

1 / 5 / 17 | Inspirational Photo Shoots

Venue: San Francisco City Hall
Photography: Tenth & Grace
Menswear Style: Black Shawl Lapel Tuxedo with a black bow tie

BOHO CHIC VINEYARD WEDDIN...

14 / 3 / 17 | Inspirational Photo Shoots

Venue: Triunfo Creek Vineyards
Photography: Wisteria Photography
Menswear Style: Slate Blue Notch Lapel Suit with a long grey tie

LOVE STORY INSPIRED WEDDI...

13 / 3 / 17 | Inspirational Photo Shoots

Venue: Le Meridian Delfina Santa Monica
Photography: Anna Delores Photography
Menswear Style: Charcoal Gray Michael Kors Shawl Lapel Tu

CITY ENGAGEMENT PHOTOS IN...

10 / 3 / 17 | Inspirational Photo Shoots

Venue: The London House
Photography: Rosanna Hanson Photography
Menswear Style: Charcoal Gray Michael Kors Notch Lapel Tuxedo with a na