Masculine Industrial Style Wedding
Masculine Industrial Style Wedding
3 / 9 / 18 | Inspirational Photo Shoots
Venue: The 1912
Event Design + Coordination: Sugar Branch Events
Photography: Brett Hickman Photographers
Menswear Style: Navy Shawl Lapel Tuxedo with a black bow tie and a Charcoal Shawl Lapel Tuxedo by Michael Kors with a matching striped bow tie
Write up from Grey Likes Weddings:
We're loving this masculine-inspired shoot at The 1912 —a brand new Santa Ana venue. The creatives, led by Sugar Branch Events, were inspired by copper, leather, cement and whiskey and sophisticated vibe. Add in a real couple in love and the shoot is sure to inspire. We're definitely digging the unique floral designs by The Bloom of Time and the gorgeous food styling by 24 Carrots. And, what's more perfect for a groom than whisky-inspired details?? Check out these beautifully captured images by Brett Hickman Photographers for all the details!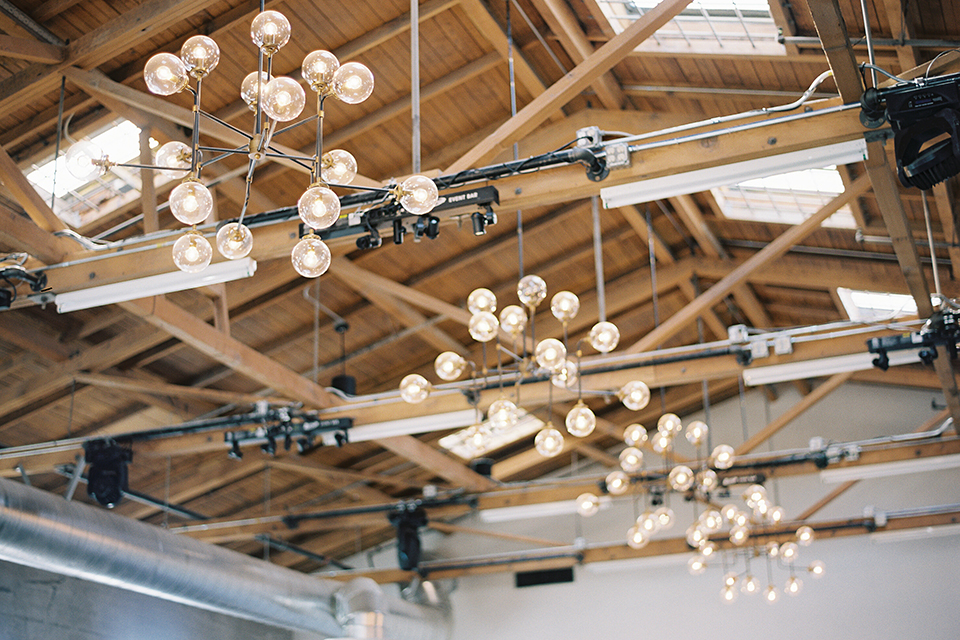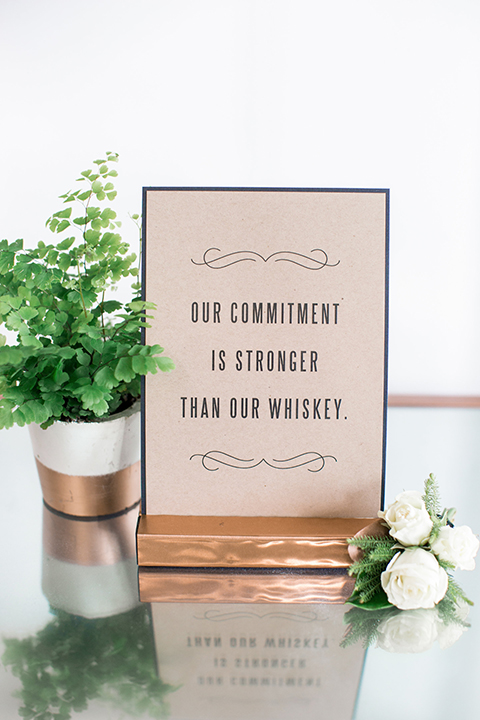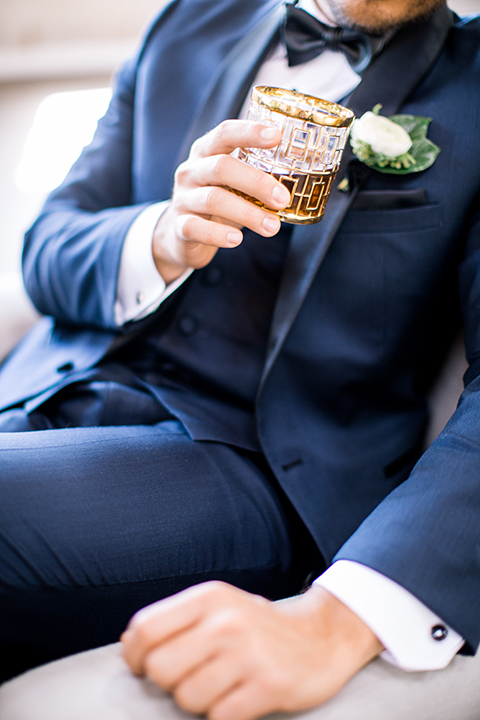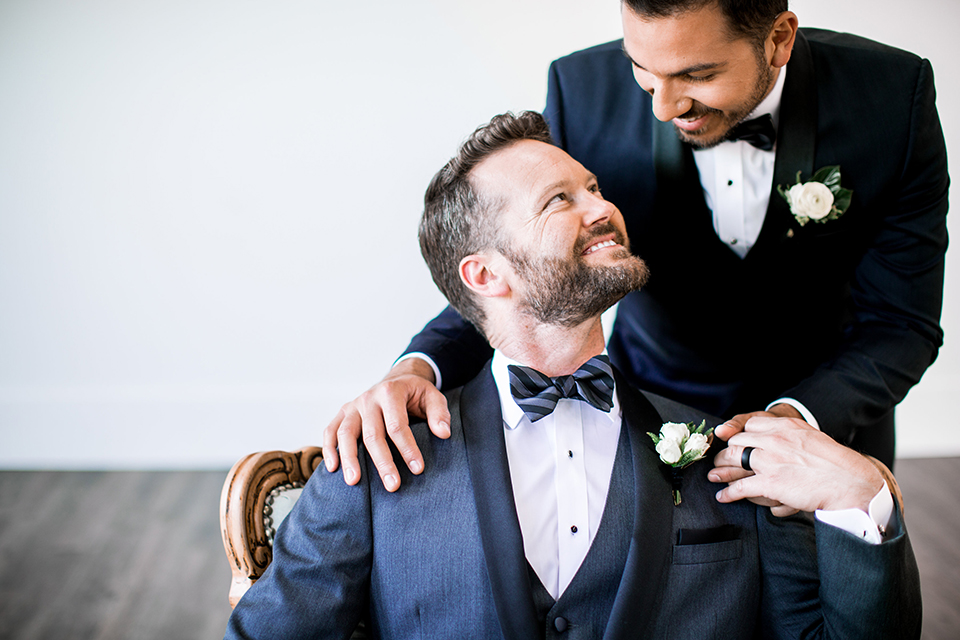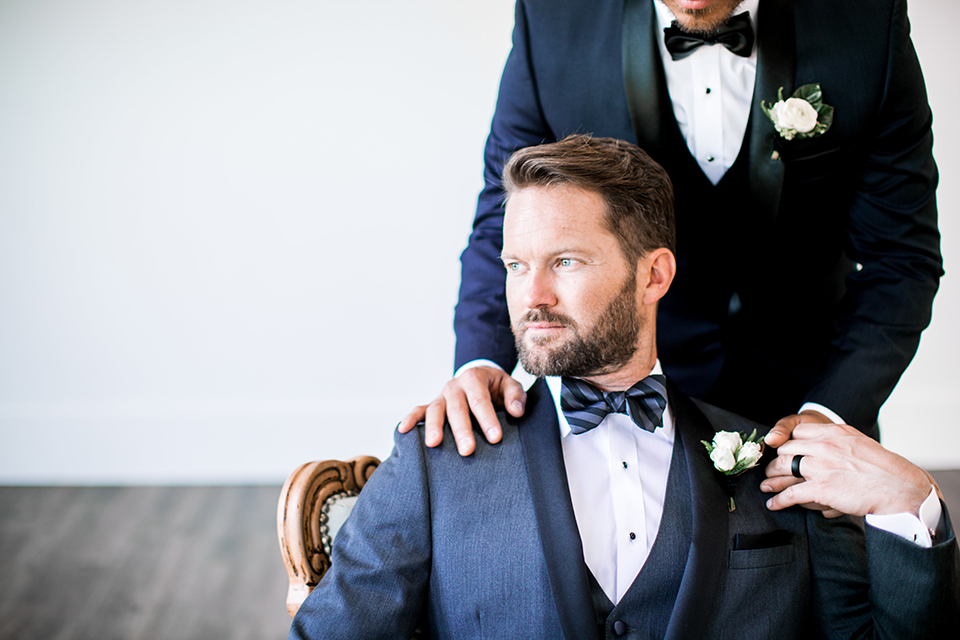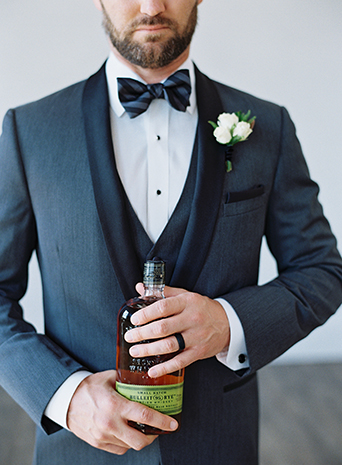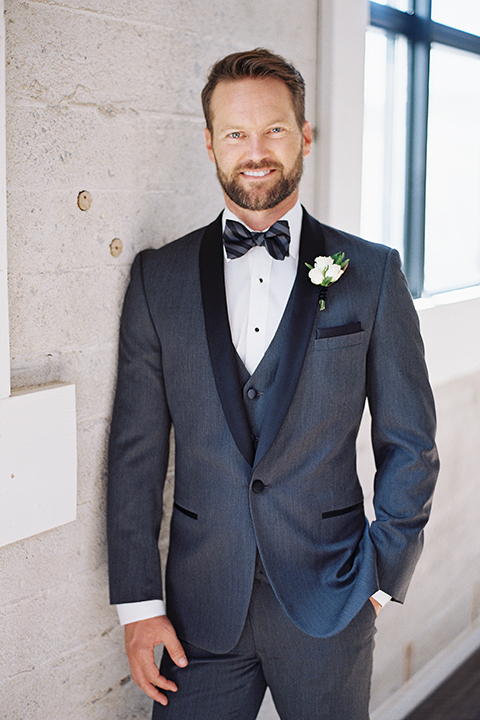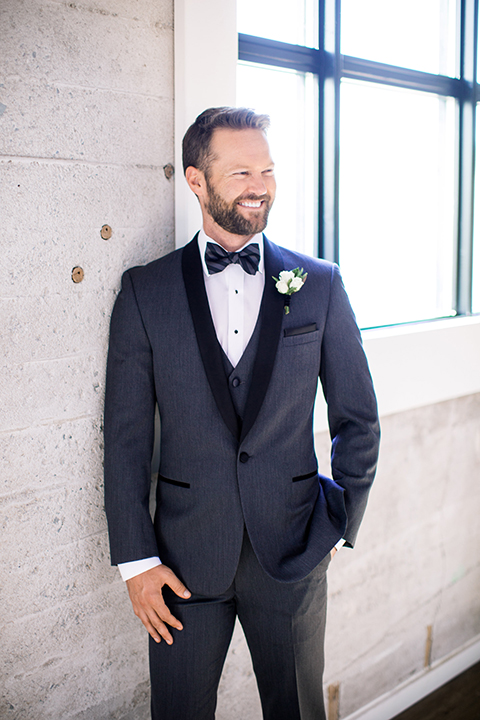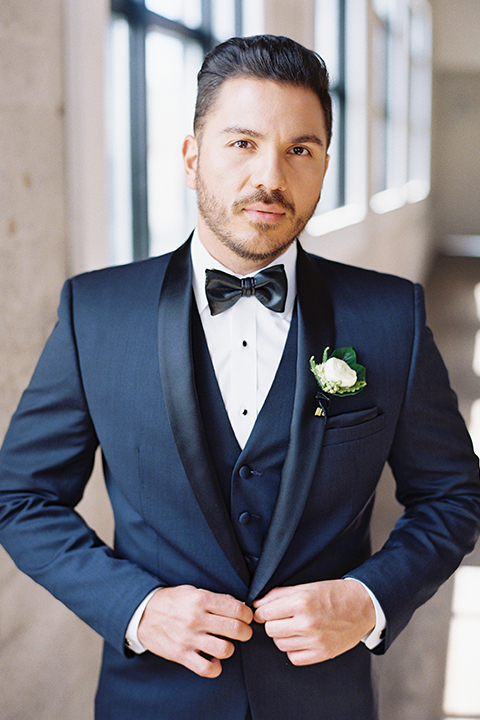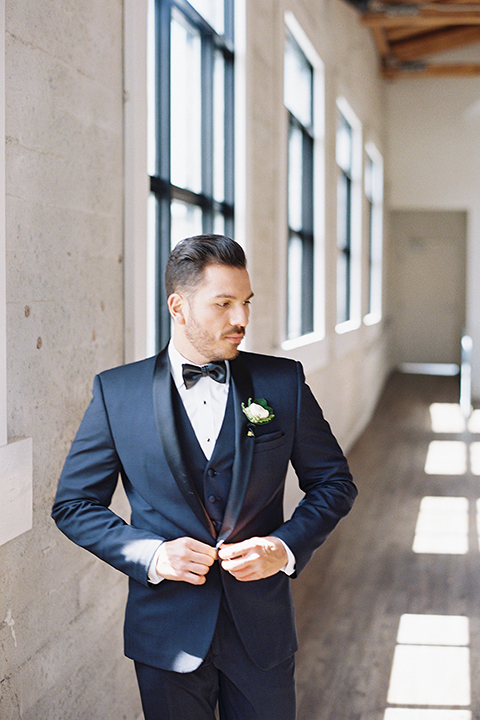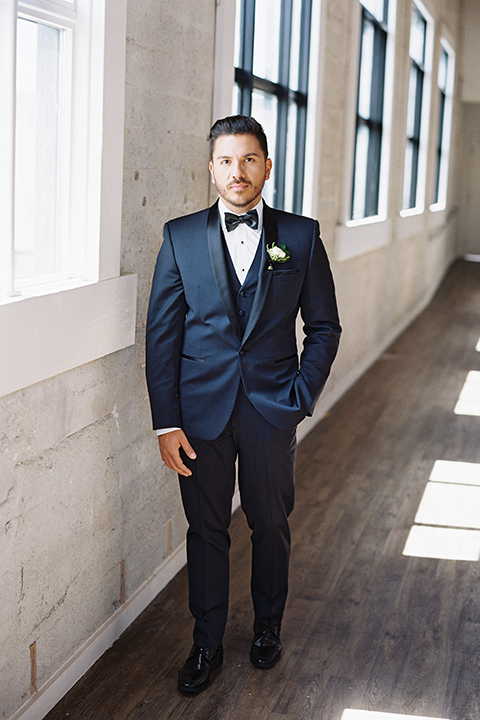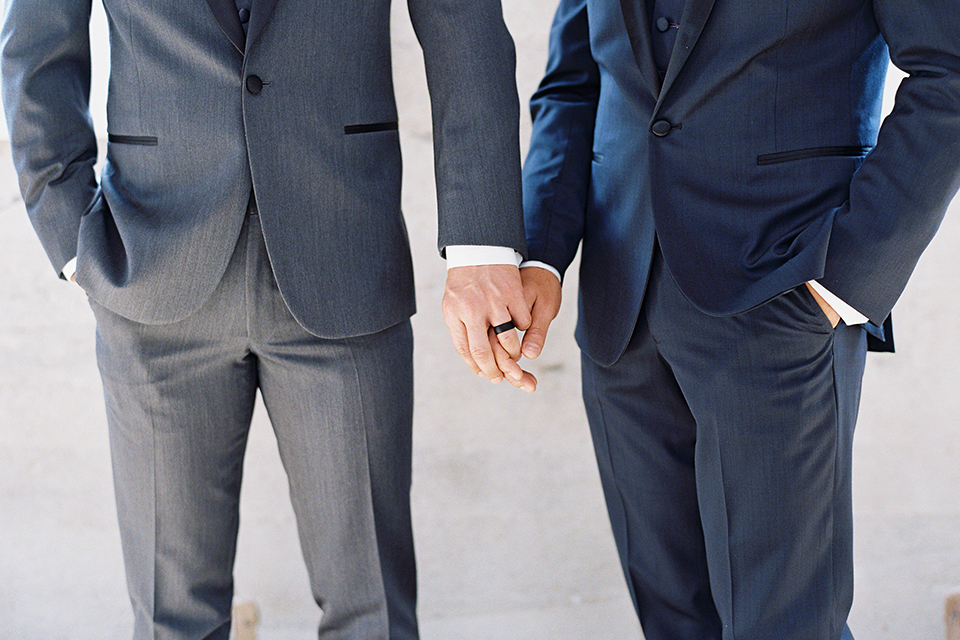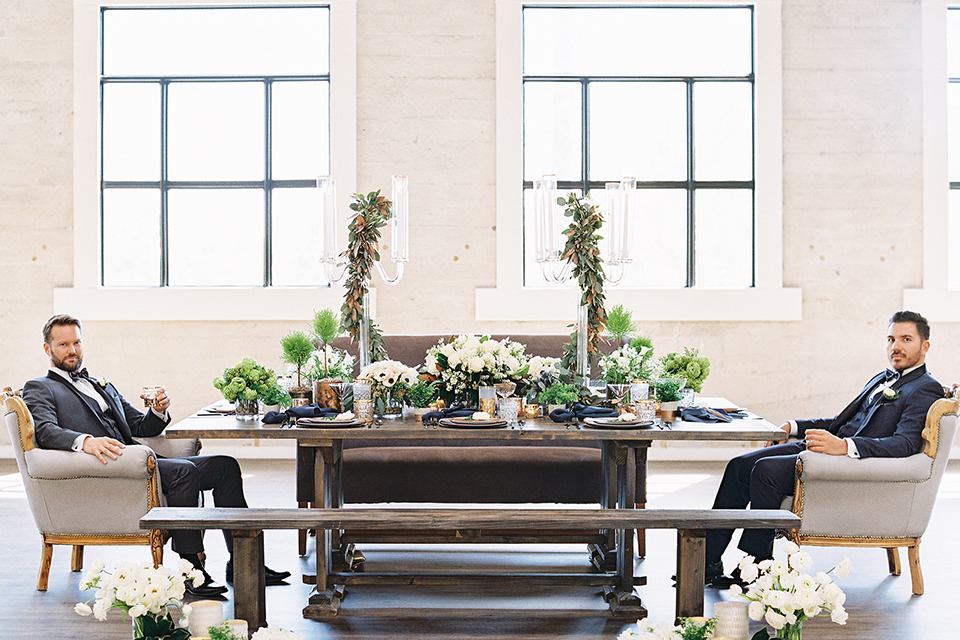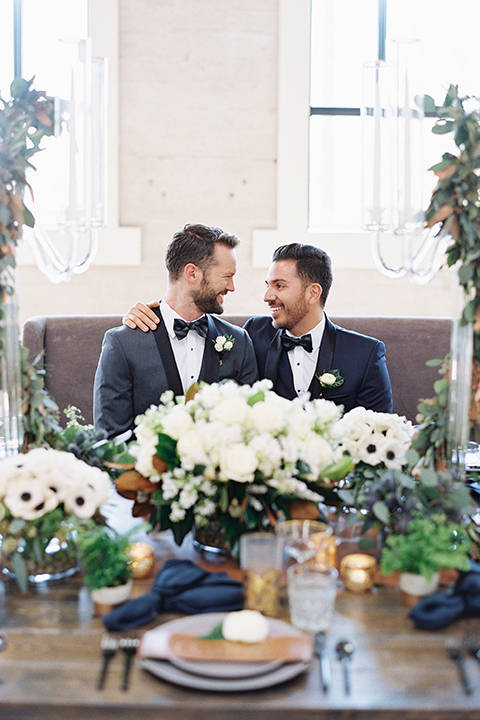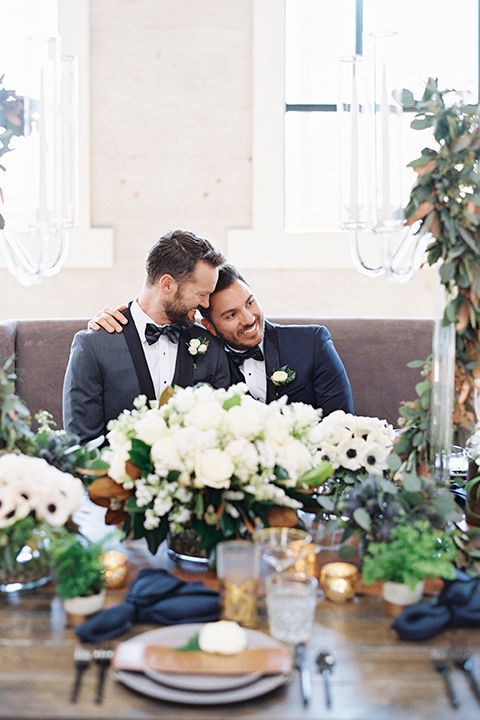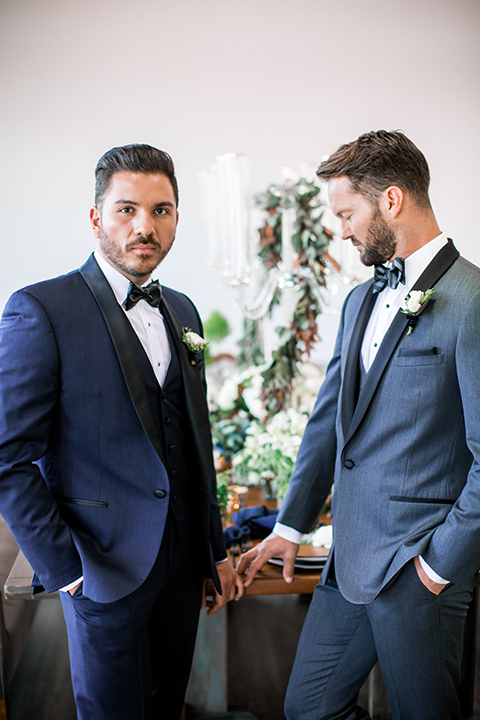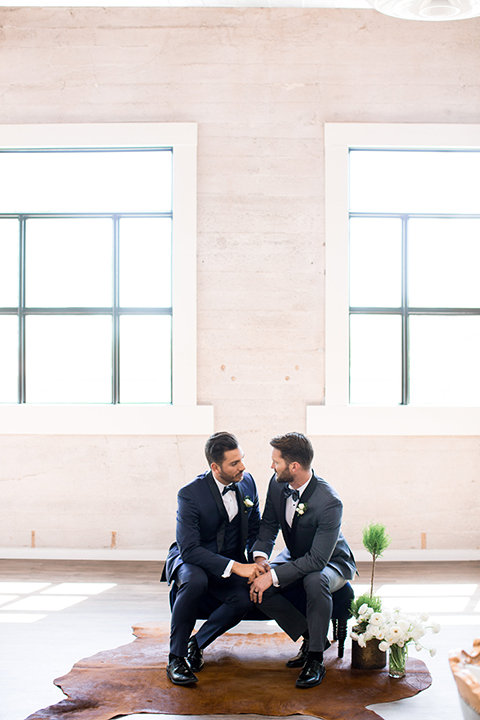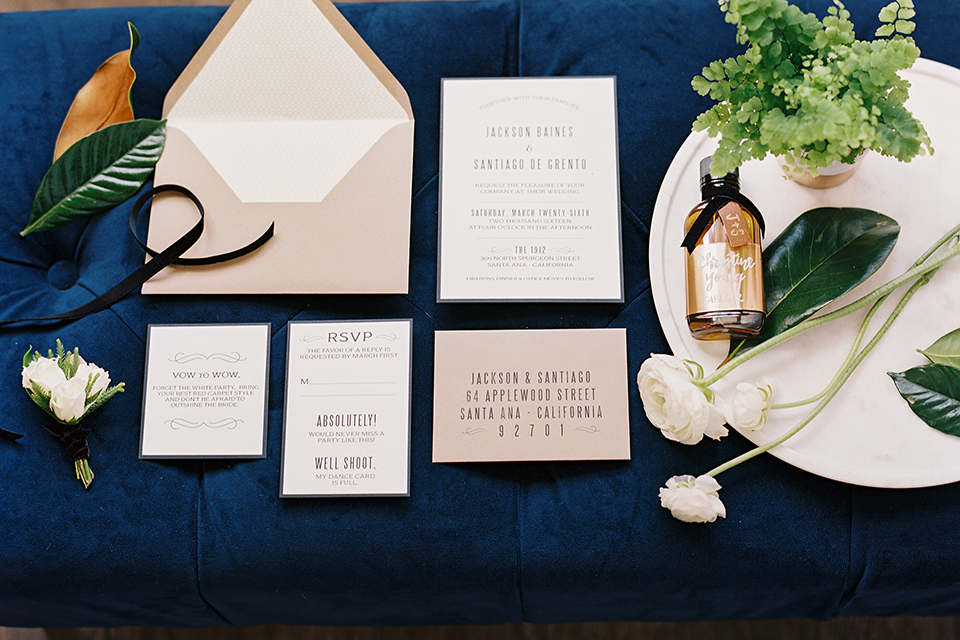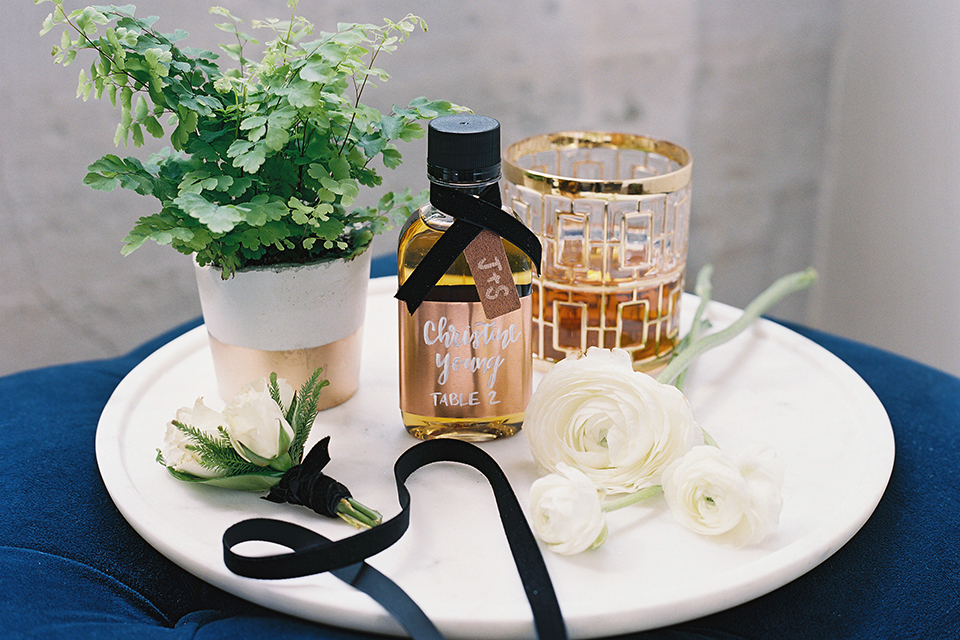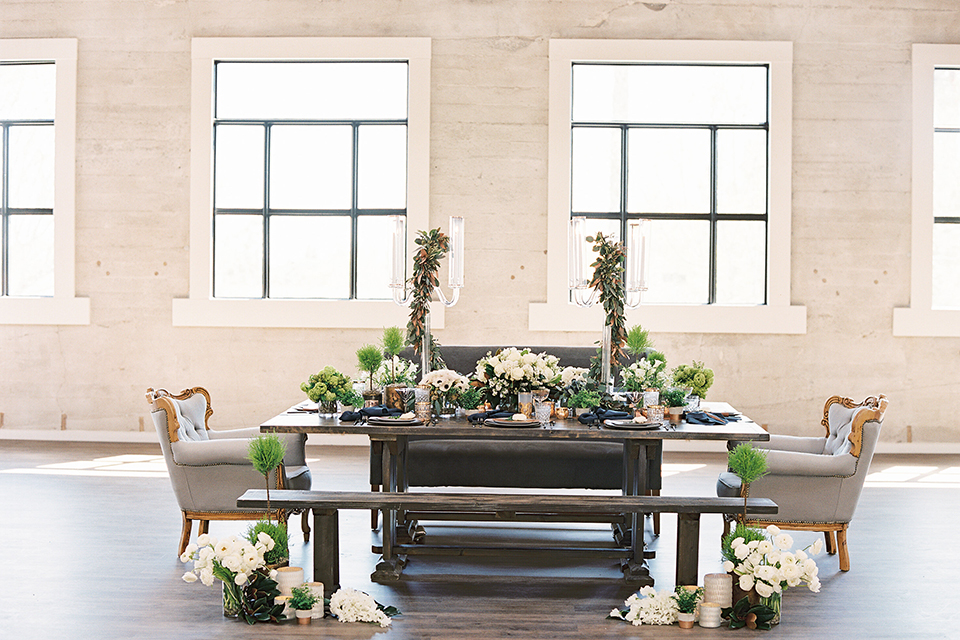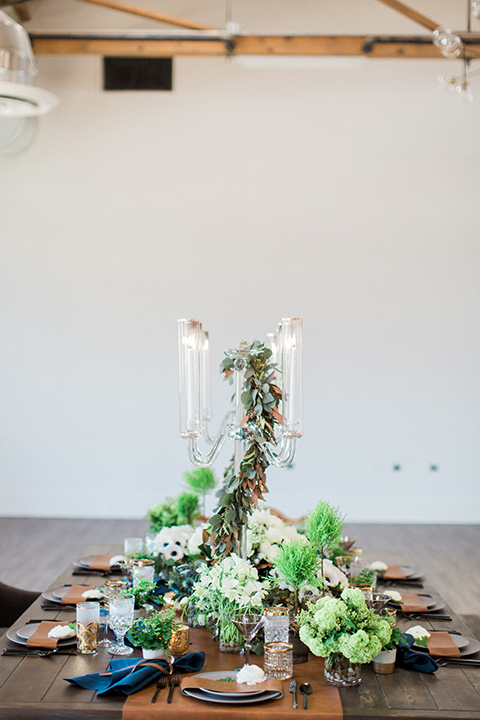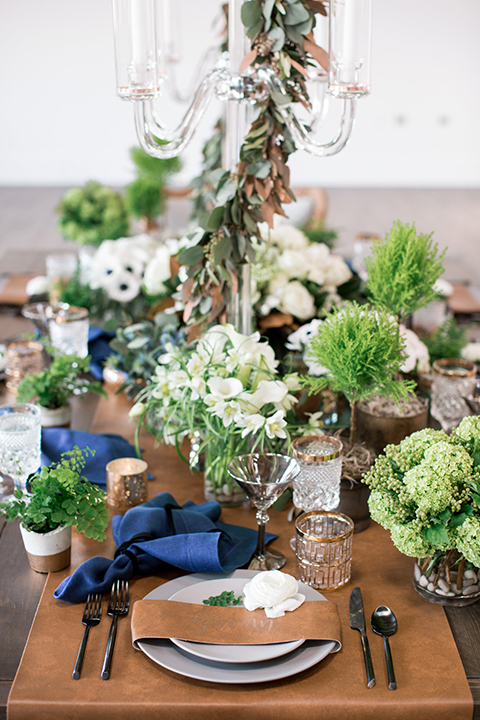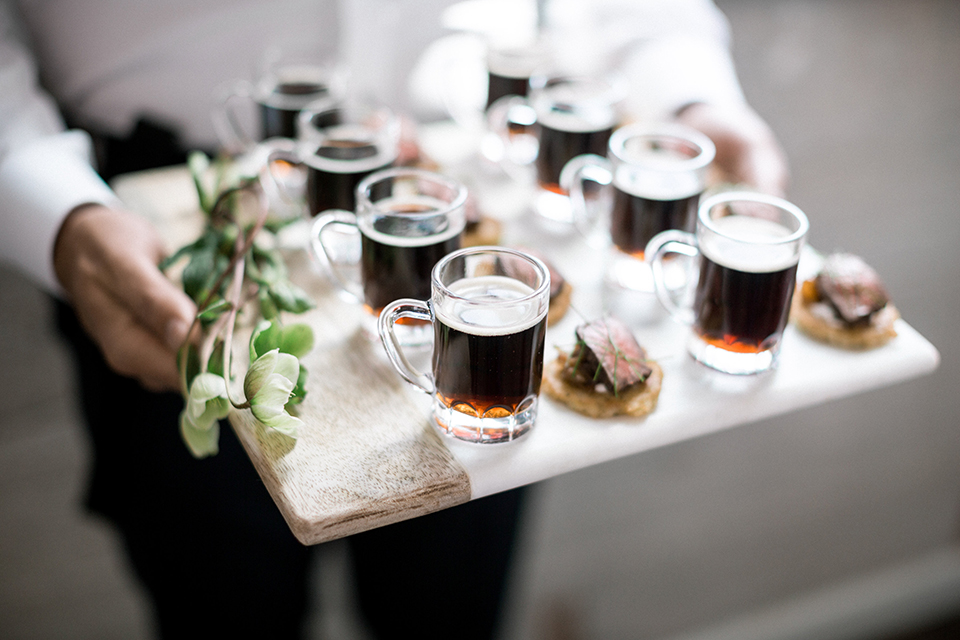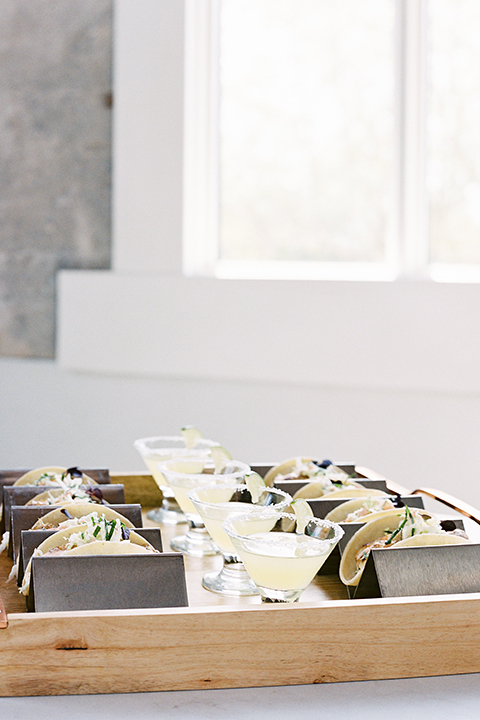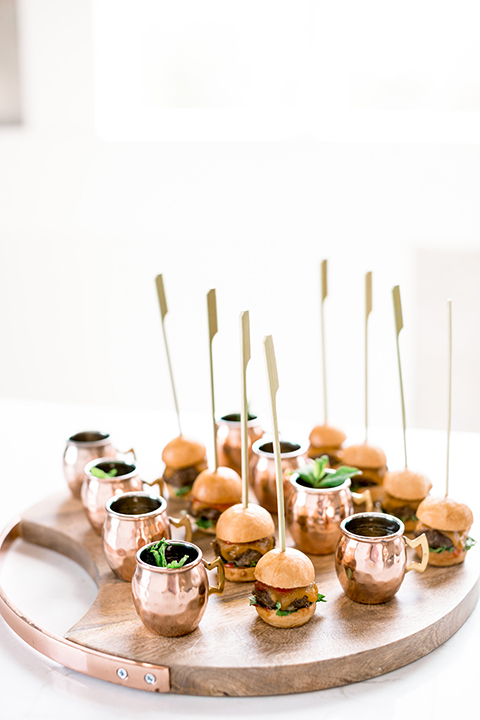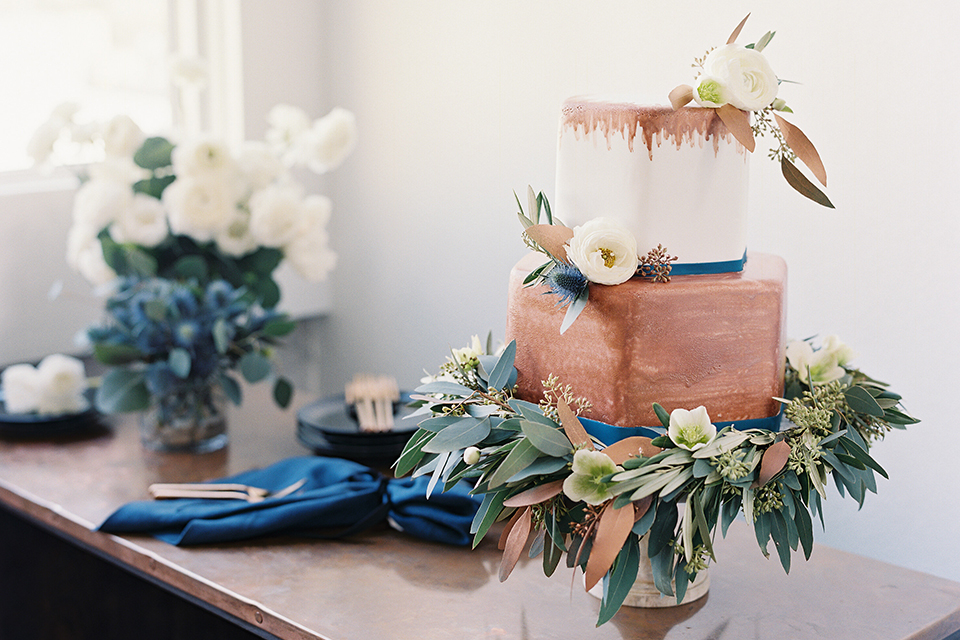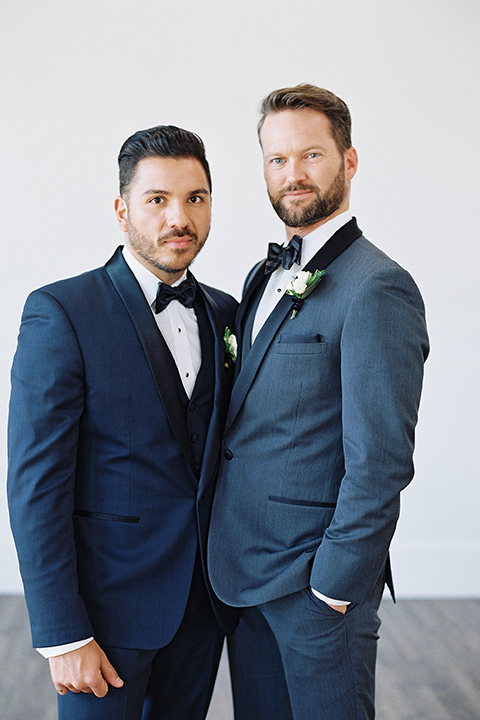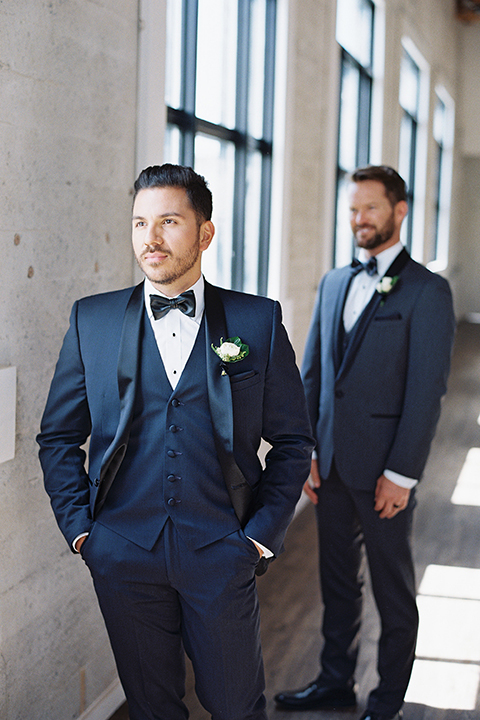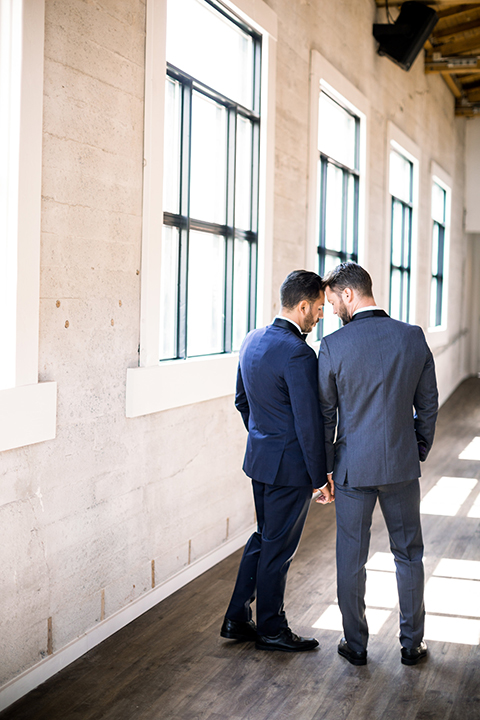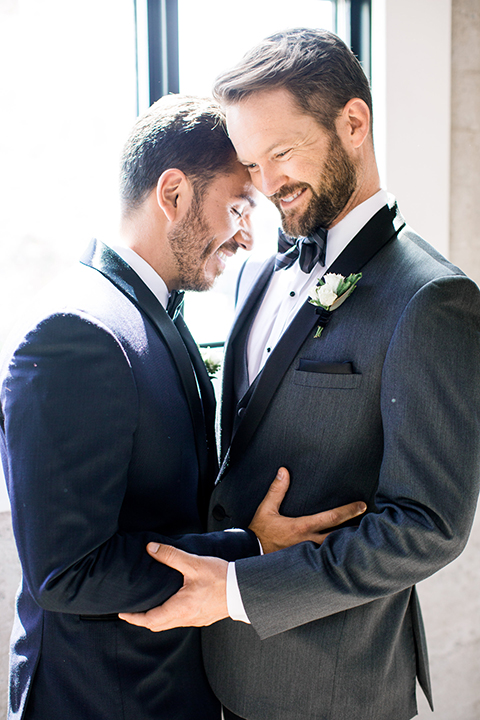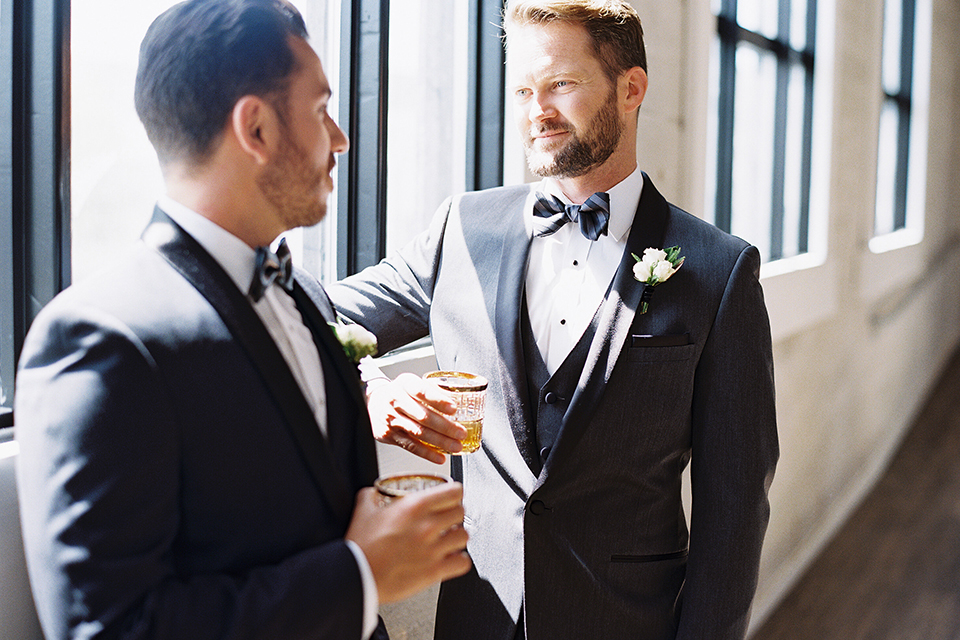 This shoot was also featured on Grey Likes Weddings!
Florals: The Bloom of Time | Makeup: Design Visage | Vintage Rentals + Glassware: Sundrop Vintage | Flatware, Plates + Linens: Classic Party Rentals | Catering: 24 Carrots Catering | Cake: Simply Sweet Cakery | Paper Goods: Paper Plane Paperie | Calligraphy: Aria Paperie
MOST READ BLOGS
AN ELOPEMENT WITH A VIEW ...

28 / 3 / 22 | Inspirational Photo Shoots

Venue: Merry Go Round Rock in Sedona, AZ Photography + Host: Jane in the Woods Planning + Design: Leilani Weddings Groom Style: Dark Green Not

ROMANTIC WINERY WEDDING

27 / 5 / 20 | Inspirational Photo Shoots

Venue: Ganite Lion Cellars
Photographer: Alyssa Rachel
Menswear: Light Grey Peak Lapel Suit with a purple long tie

ELEGANT OLIVE GROVE WEDDI...

18 / 6 / 20 | Inspirational Photo Shoots

Venue: Temecula Olive Oil Company
Photography: Mallory Dawn Photography
Menswear Style: Navy Shawl Lapel Tuxedo with a black bow tie

ETHEREAL FRENCH WEDDING A...

18 / 6 / 20 | Inspirational Photo Shoots

Venue: Vista Valley Country Club
Photography: Mallory Dawn Photography
Menswear Style: Navy Shawl Lapel Tuxedo with a black bow tie

CLASSIC EUROPEAN WEDDING ...

18 / 6 / 20 | Inspirational Photo Shoots

Venue: Kestrel Park
Photography: Kalina And Co.
Menswear Style: White Casablanca Dinner Jacket with a black bow tie

STUNNING YOSEMITE CLIFF W...

18 / 6 / 20 | Inspirational Photo Shoots

Venue: Yosemite National Park
Photography: Taylor'd Southern Events
Menswear Style: Grey Notch Lapel Suit with a matte black long tie

CHIC AL FRESCO SUMMER WED...

7 / 9 / 17 | Inspirational Photo Shoots

Venue: Rancho Las Lomas
Photography: Lily Tapia Photography
Menswear Style: Black Notch Lapel Tuxedo by Michael Kors with a grey bow ti

CITRUS AND CONFETTI WEDDI...

5 / 10 / 17 | Inspirational Photo Shoots

Venue: Howl Long Beach
Photography: Petersen Design & Photography
Menswear Style: Teal Carter Tuxedo by Ike Behar with black pants and

CITRUS & GREENERY ARTSY W...

24 / 10 / 17 | Inspirational Photo Shoots

Venue: Madera Kitchen
Photography: Sarah Mack Photography
Fashion Style: Women's Black Shawl Tuxedo

COTTAGES AT POLO RUN GLAM...

18 / 12 / 17 | Inspirational Photo Shoots

Venue: The Cottages at Polo Run
Photography: Jenny Quicksall Photography
Menswear Style: White with Black Shawl Lapel Tuxedo with a bla

BEACH BOHEMIAN ELOPEMENT ...

27 / 12 / 17 | Inspirational Photo Shoots

Venue: Ocean Institute
Photography: Ashley Paige Photography
Menswear Style: Light Grey Peak Lapel Suit by Ike Behar