Fashion Overload in Florida...An Anniversary Shoot to Remember!
Fashion Overload in Florida...An Anniversary Shoot to Remember!
6 / 24 / 22 | Inspirational Photo Shoots
Venue: Aly's Beach, Florida
Photography: Molliner Photography
Groom Style: Black Notch Lapel Tuxedo + Burgundy Shawl Lapel Tuxedo
Okay, we have been obsessed with this couple, this venue, this photography since the moment we laid eyes on it all! So chic, so cool, and romantic!
This is not ordinary wedding inspo, this is an anniversary shoot. This couple repeated their vows in style at Aly's Beach, Florida with just themselves and their photographer around. Then strolled the romantic grounds in some of the best fashion we have ever seen!
The bride wore an amazing jumpsuit from Lulu's, in a traditional bridal white color, but totally untraditional in style. We love how she paired her look with a colorful bouquet of deep wines and bright pinks to add some extra fun. The groom had two different looks:
A Black Notch Lapel Performance Tuxedo by Michael Kors for his first look. Traditional and chic, and the fabric with its Coolmax technology and stretch material, perfect for a summer moment in Florida. The second look was a Burgundy Shawl Lapel Velvet Tuxedo. What is great about this second look, is that it is just an easy switch of coats. All the accessories stay the same. Perfect for the groom who wants a traditional look for the wedding and a party look for later.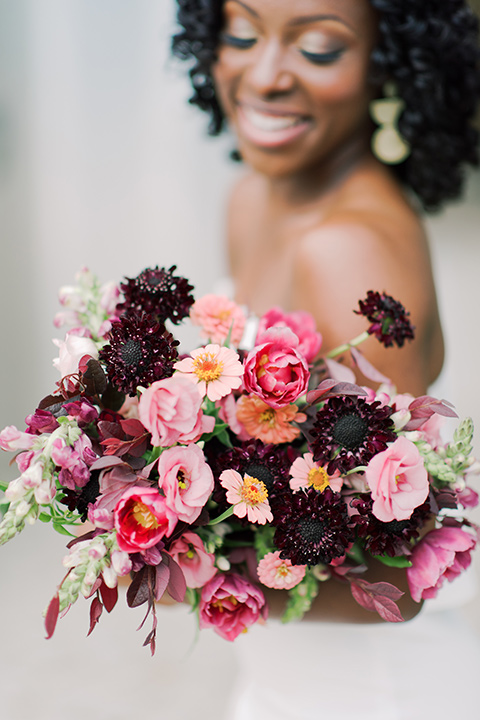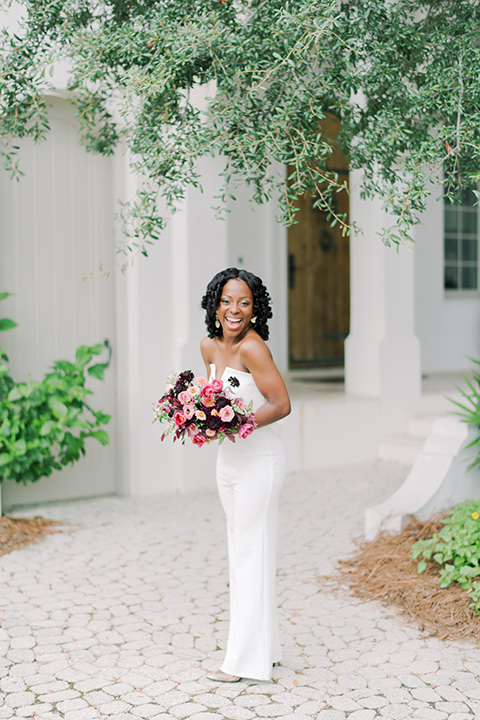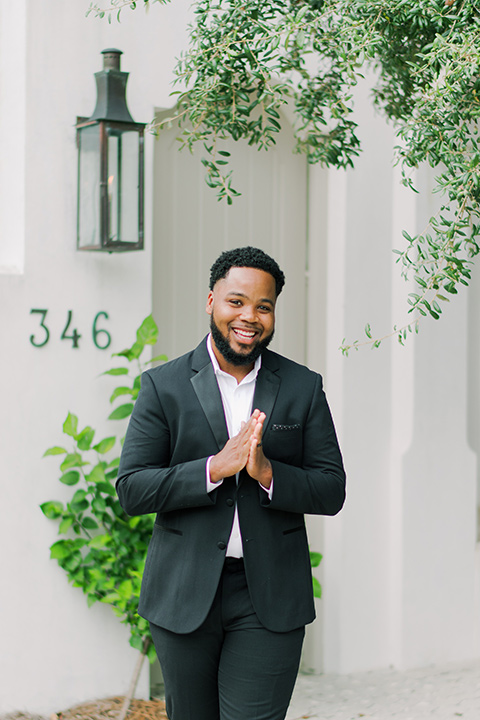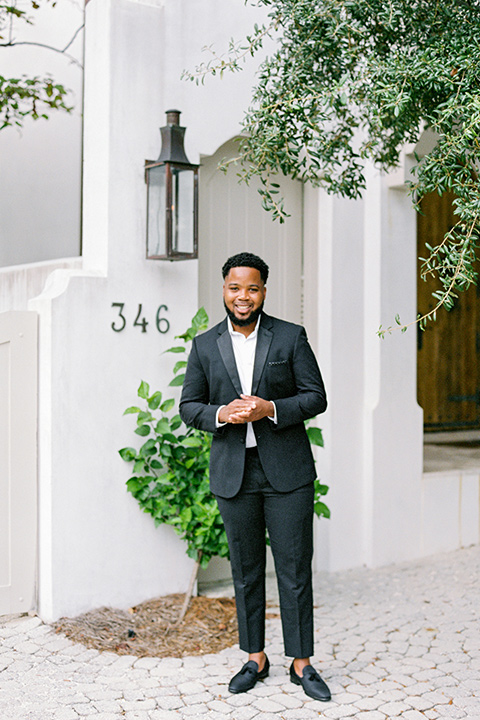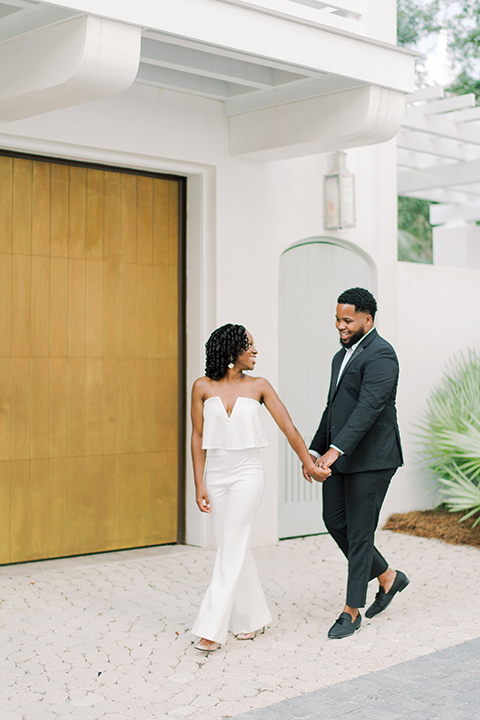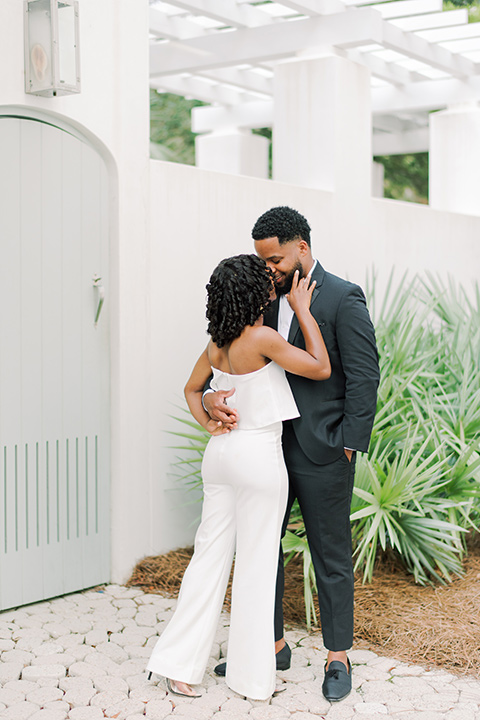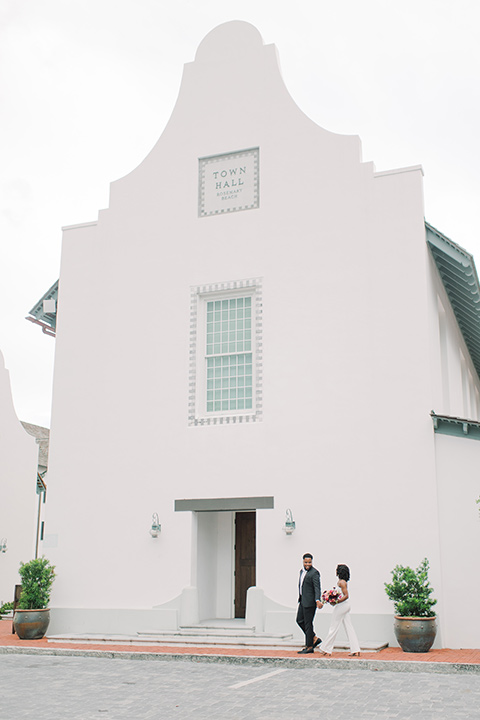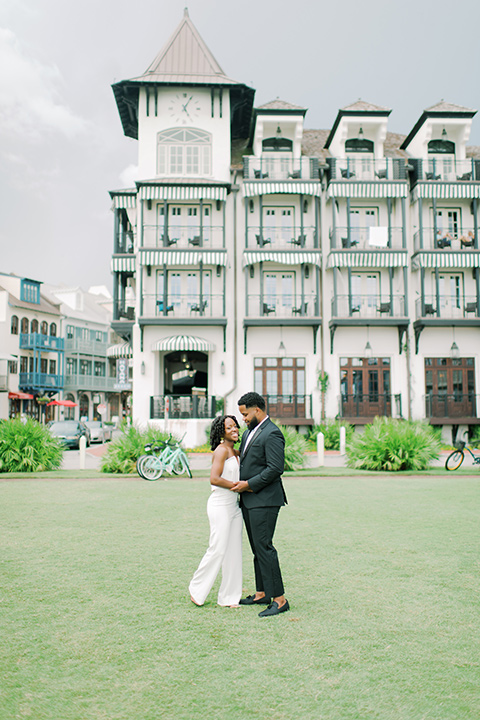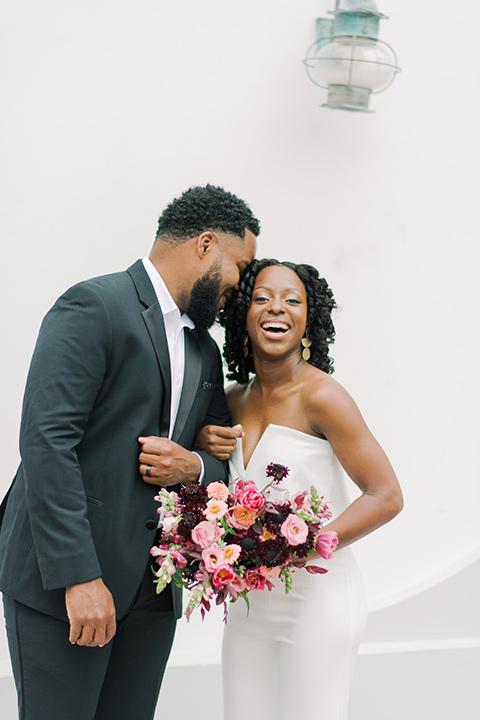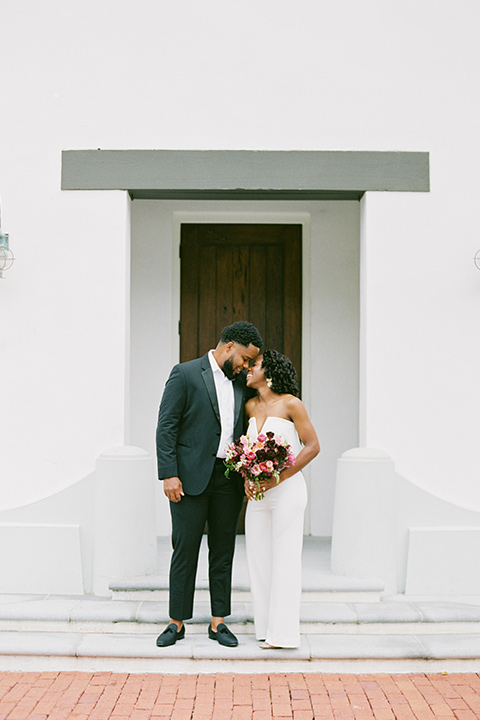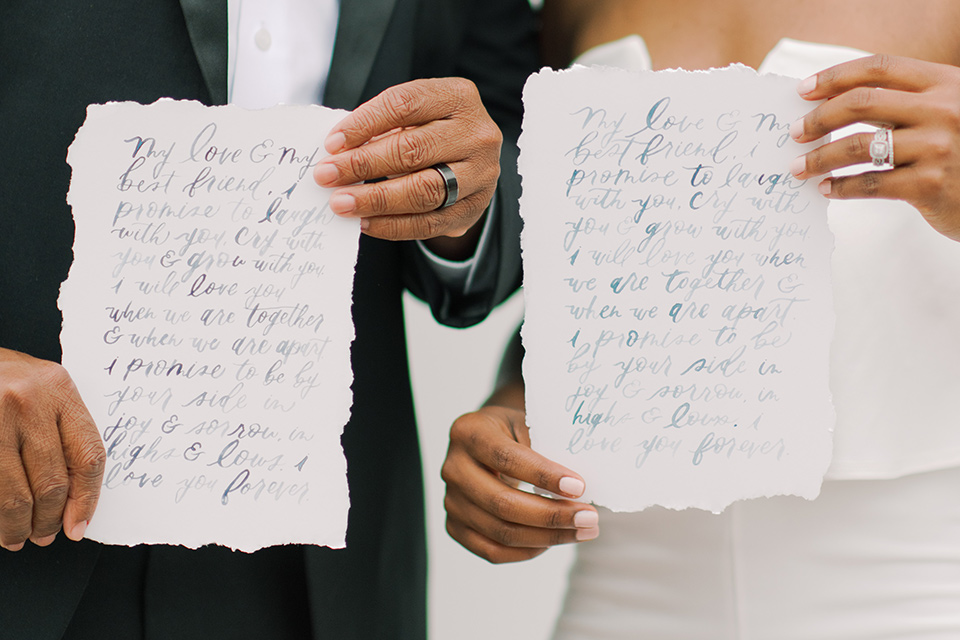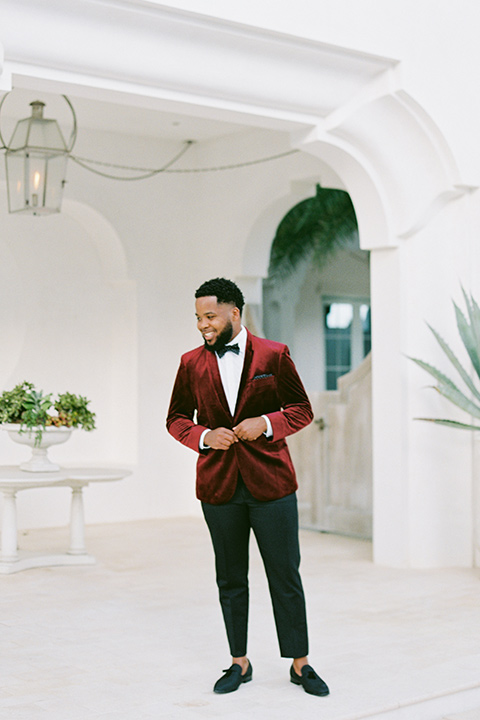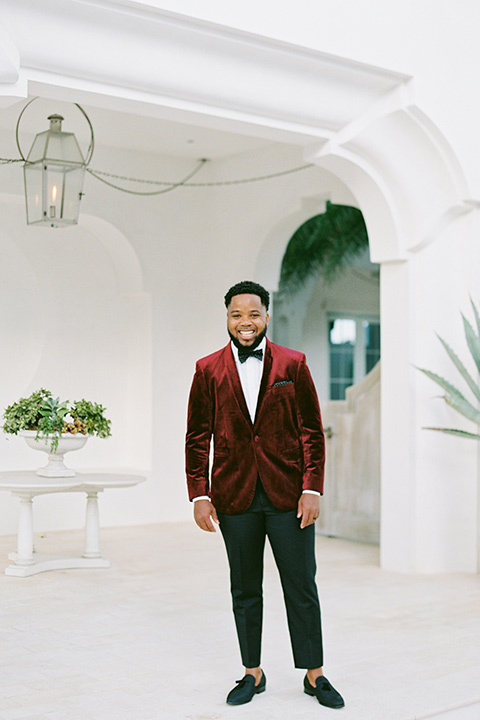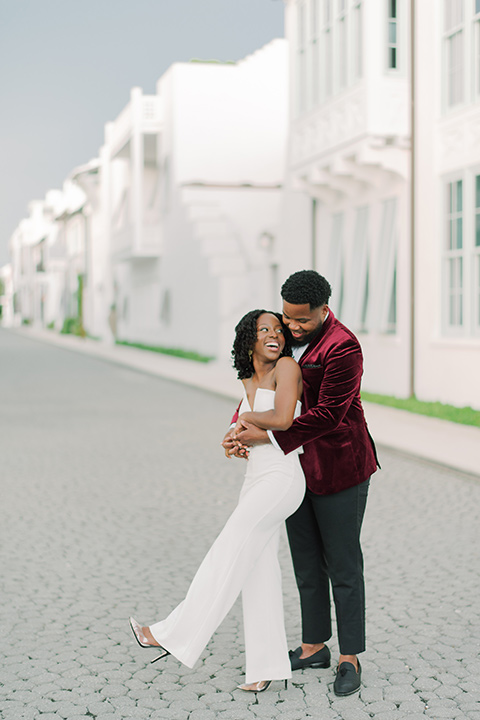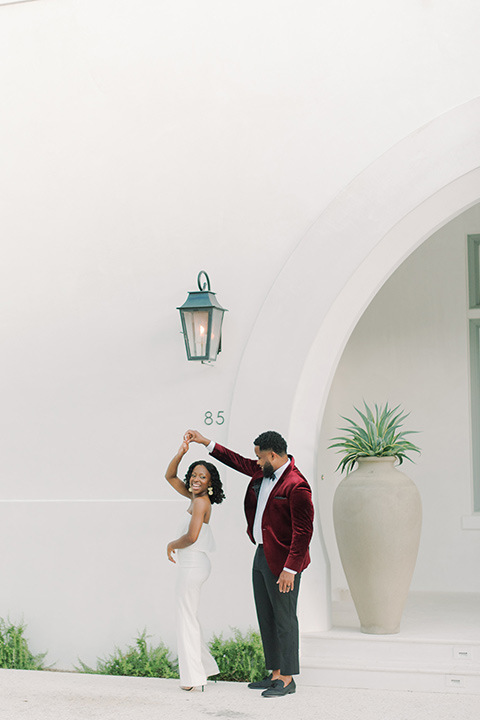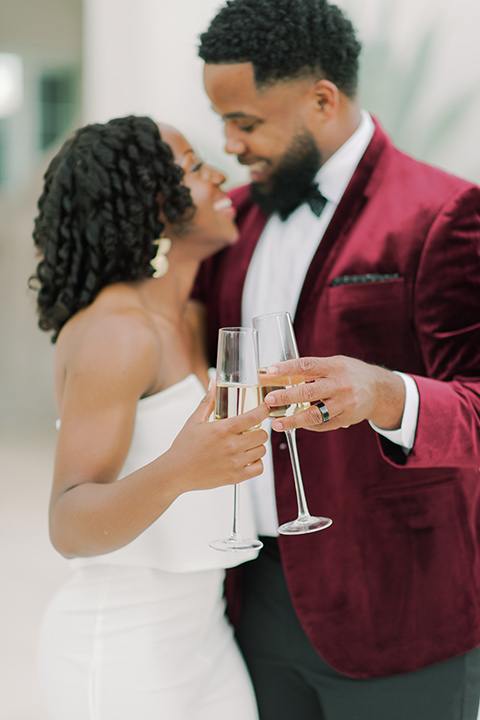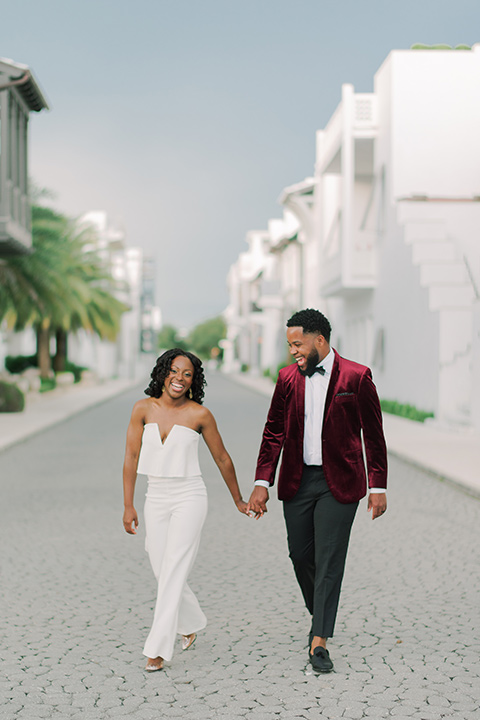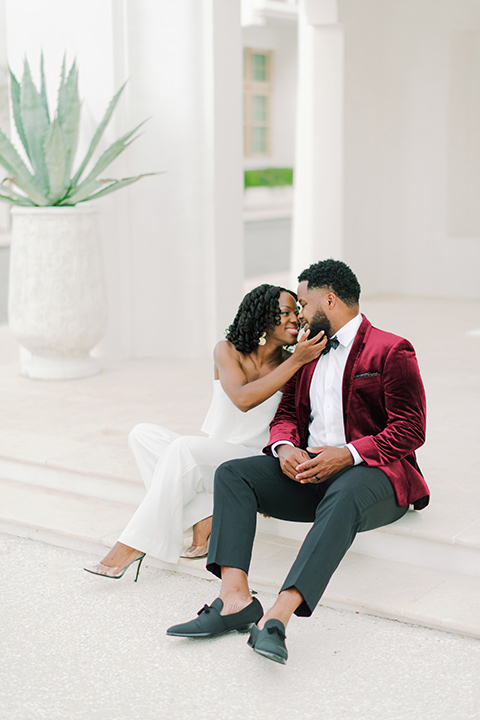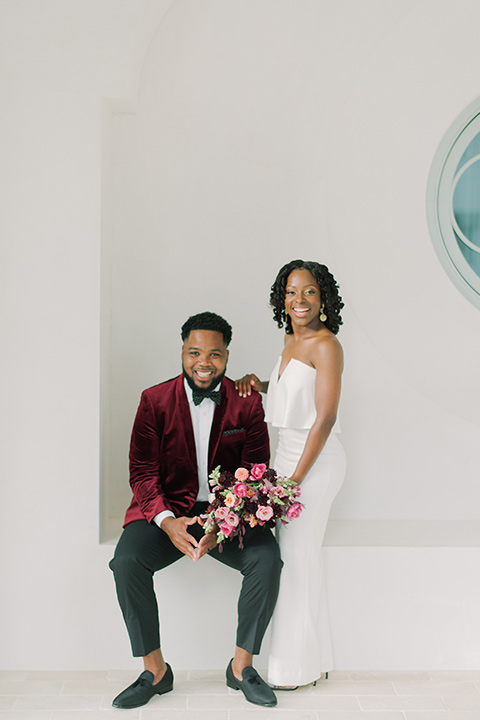 Florals: Moonstruck Florals | Makeup: Mikaya Dionne | Jumpsuit: Lulus | Calligraphy: Lauranne Lindsay | Bridal Bride: Danielle Lane | Groom: Mike Lane
MOST READ BLOGS
COASTAL BLUSH BLISS

28 / 12 / 22 | Inspirational Photo Shoots

COLORADO MICROWEDDING WIT...

28 / 12 / 22 | Inspirational Photo Shoots

PRIMARY COLOR MAGIC AT A ...

29 / 12 / 22 | Inspirational Photo Shoots

Venue: Hyde House Public Studio Photography: Rad Red Creative Planning + Design: Piper Marie Events Groom Style: Black Performance Tuxedo by

A GRAND TETONS ELOPEMENT ...

29 / 12 / 22 | Inspirational Photo Shoots

BOHO ELOPEMENT WITH THE S...

16 / 2 / 23 | Inspirational Photo Shoots

Venue: Palm Springs Windmill Photography: Beba Vowels Photography Planning + Coordination: The Roamers Workshop Groom Style: Caramel Notch Lap

BIG BEAR WEDDING BLISS IN...

16 / 2 / 23 | Inspirational Photo Shoots

Venue: Big Bear, CA Photography: Heather Anderson Photography Collaboration With: Wild Flower Photo Co. Groom Style: Dark Green Notch Lapel Su

VIEWS AND VOWS AT THIS BO...

16 / 2 / 23 | Inspirational Photo Shoots

Venue: Lake Powell Photography + Styling: Sam Rae Makeup and Photography Planning: Rayanne Rose Photography Groom Style: Gold Velvet Brooklyn

BOHEMIAN ROMANCE AT THE M...

7 / 7 / 22 | Inspirational Photo Shoots

Venue: Mt. Whitney Fish Hatchery Photography: Michelle Bongirno Photography Host: Styled HWY Groom Style: Light Grey Grenada Suit with a flora

WHIMSY + ROMANCE BOHEMIAN...

11 / 7 / 22 | Inspirational Photo Shoots

Venue: White Sands National Park Photography: Hayley Angellica Photography Florist + Coordinator: Desert Jules Floral + Events Groom Style: Ca

A TIMELESS NAVY + BLUSH W...

11 / 7 / 22 | Real Weddings

Venue: Brooklyn Arts Center in Wilmington, NC Photography: Chelsea Collins Photography Groom Style: Cobalt Blue Performance Suit by Michael Ko

A ROSY SPANISH-INSPIRED W...

11 / 7 / 22 | Inspirational Photo Shoots

Venue: Blanco Photography: Katherine Bree Walker Photography Design + Producer: 'Til Death LA Groom Style: Rose Pink Notch Lapel Suit with a