Classic Romance Estate Wedding
Classic Romance Estate Wedding
1 / 10 / 18 | Inspirational Photo Shoots
Venue: Kestrel Park
Event Design, Styling + Florals: Chloe + Mint
Photography: Tenth & Grace
Menswear Style: Black Notch Lapel Tuxedo by Michael Kors with a black bow tie
Write up from Style Me Pretty:
Classic romance never goes out of style, and this shoot designed by Chloe+Mint proves just that. Our setting is an estate nestled in the hills of Santa Ynez, where classic romanticism combined with a touch of whimsy for an unforgettable day. The main showstopper was the amazing Oscar de la Renta gown, which was painstakingly crafted by hand with the most beautiful result. Stylists from 805 Makeup and Mane Vibes kept the bridal look subtle, with glowing makeup and a classic updo. The reception tablescapes benefited from a unique color pairing that infused some freshness into the setting. Chloe+Mint utilized pops of burgundy in the floral arrangements set against the light blue of the table linens for an unexpected color pairing that can be used in many different seasons.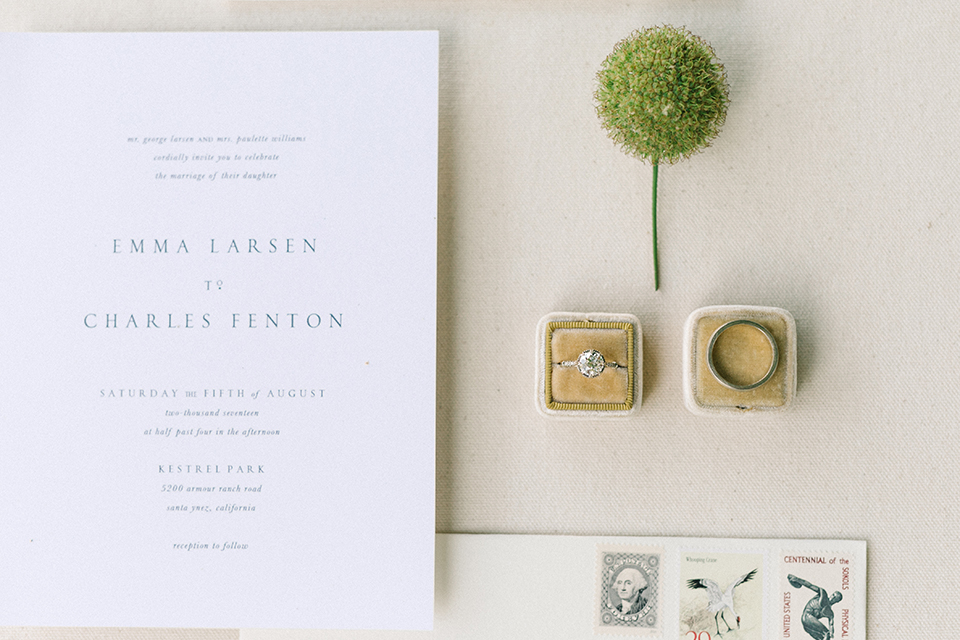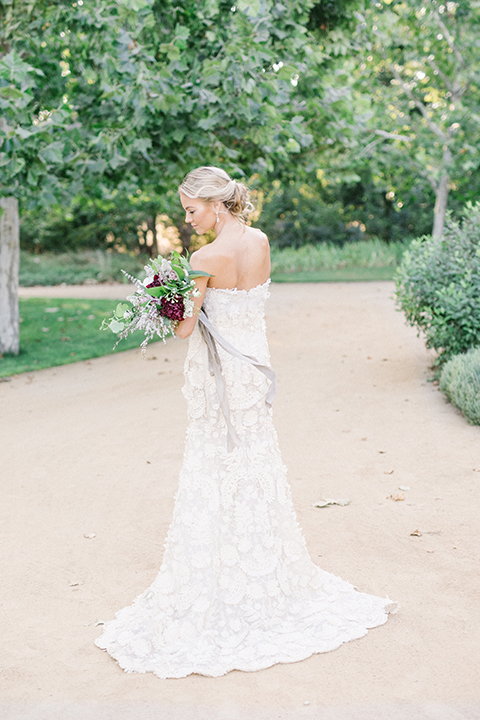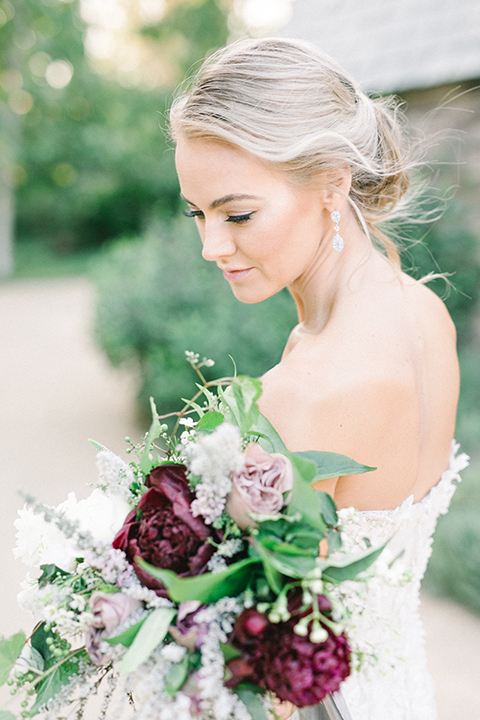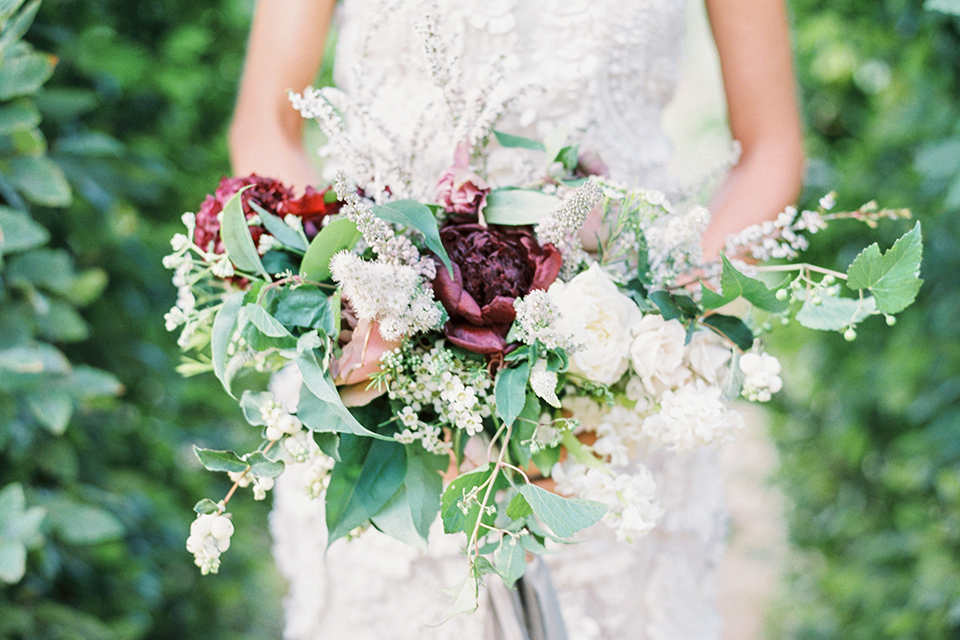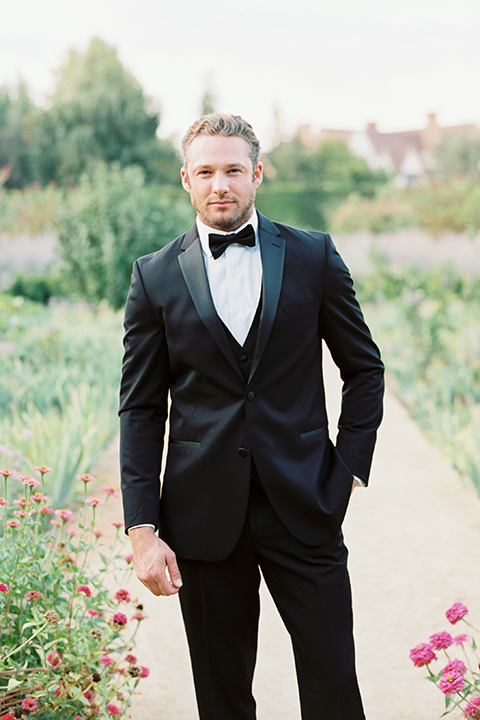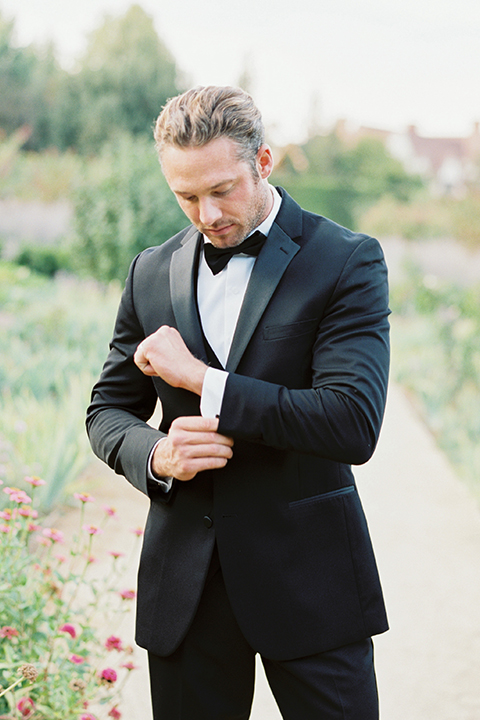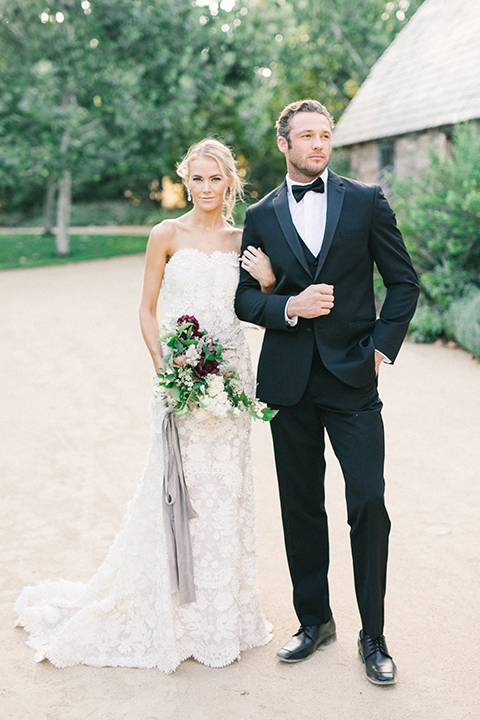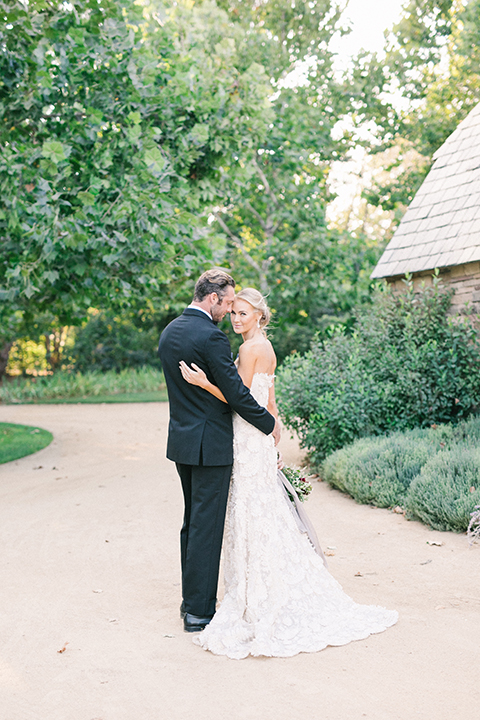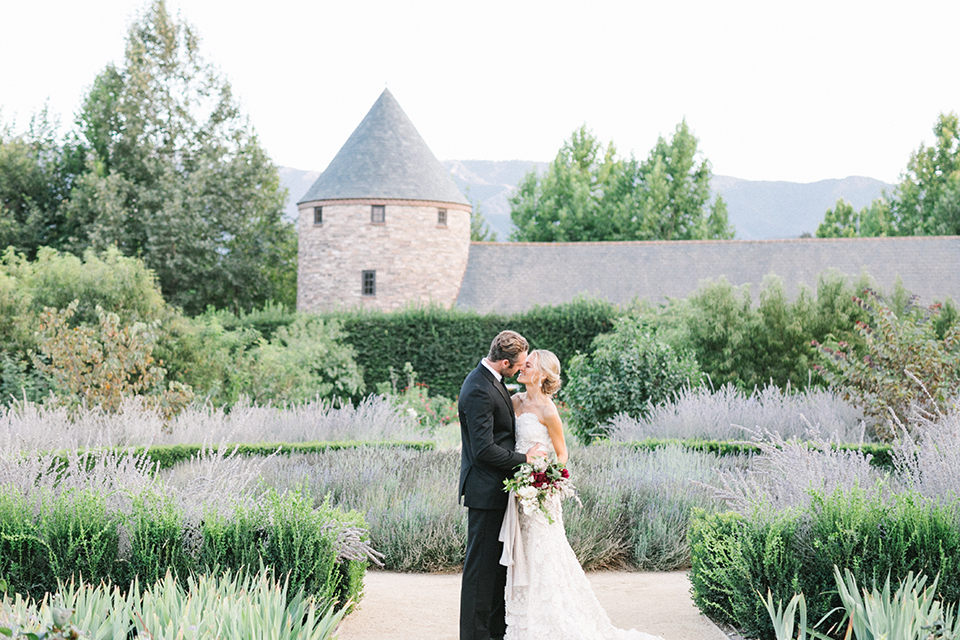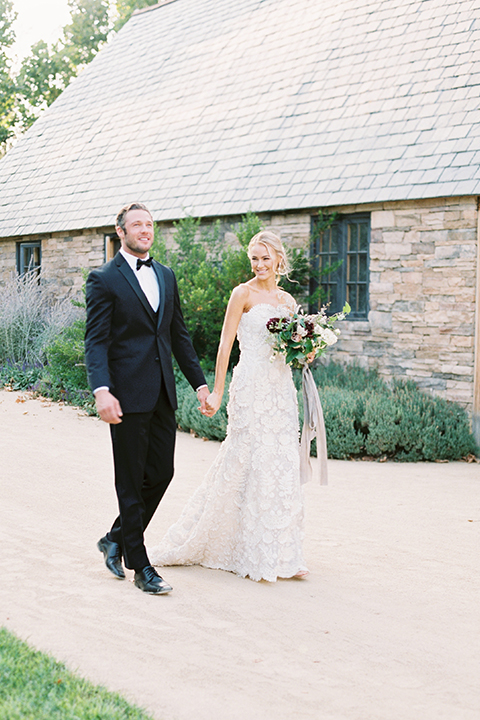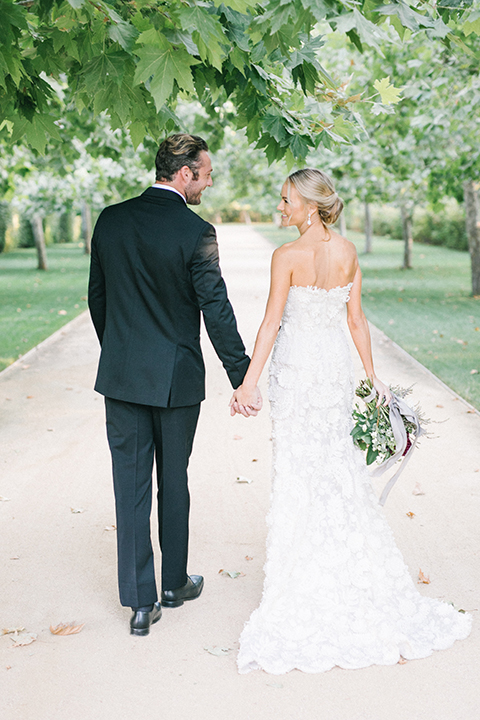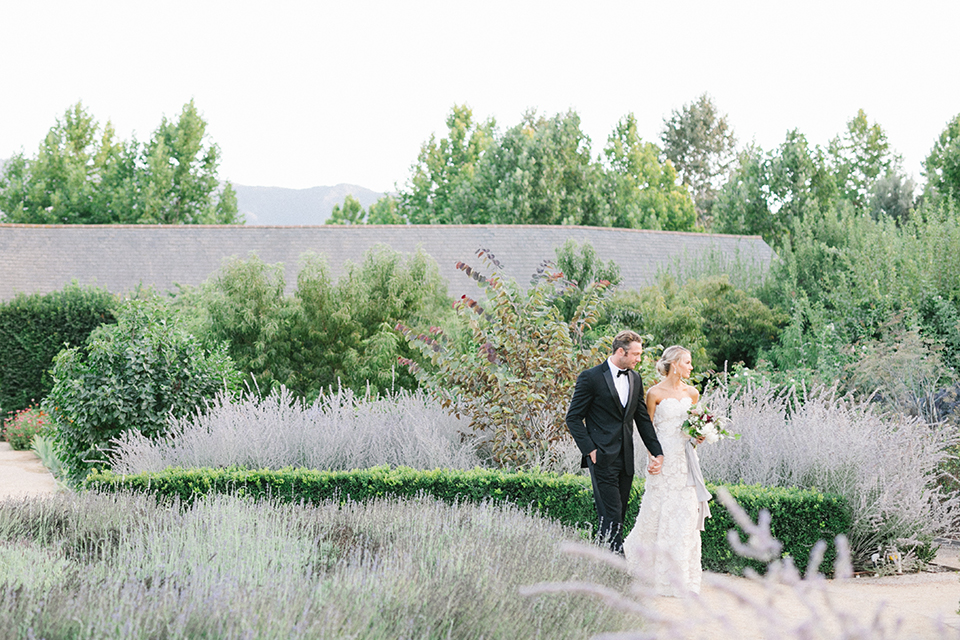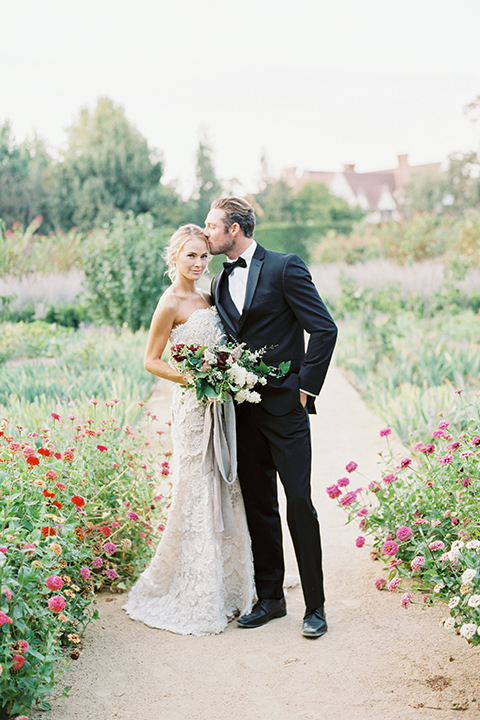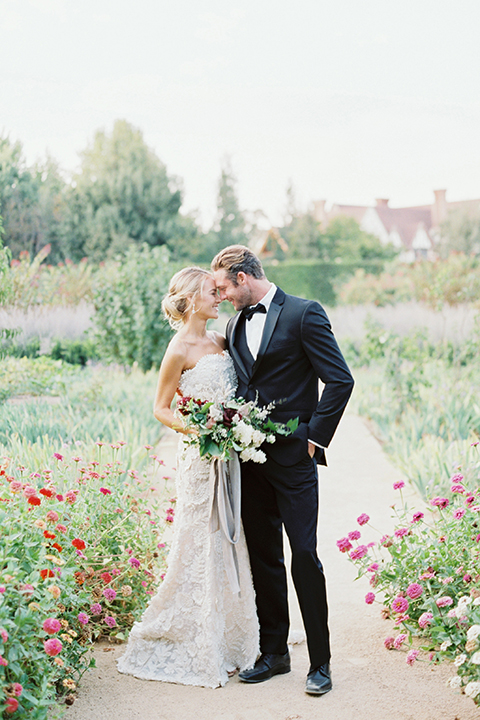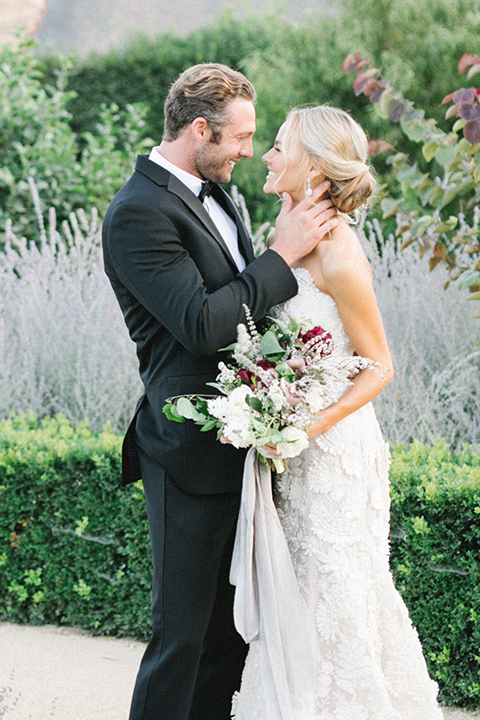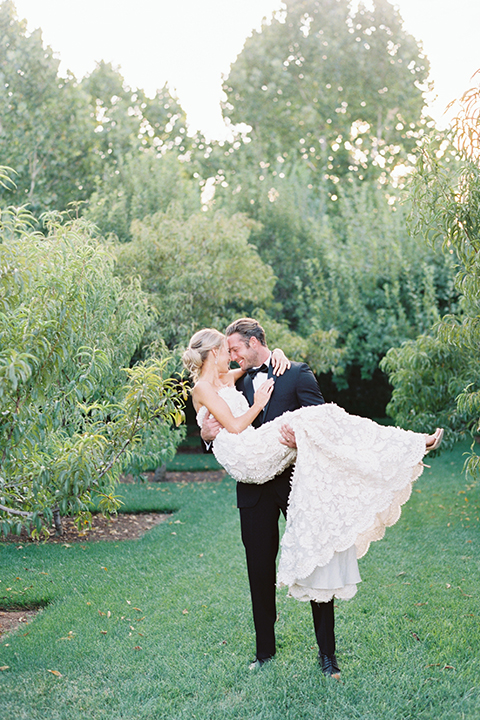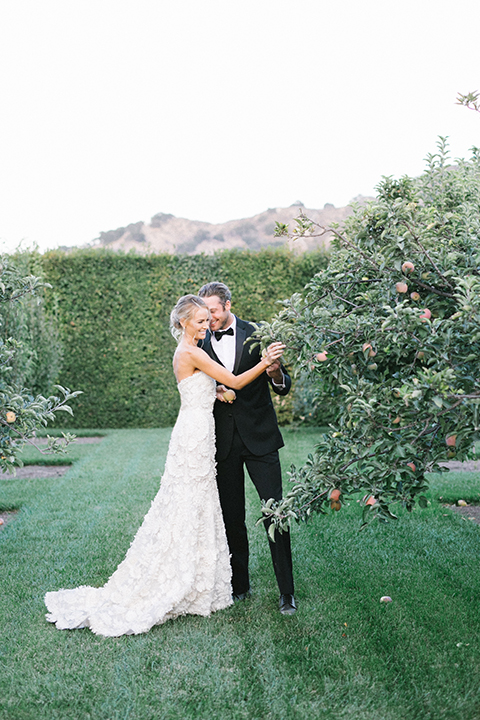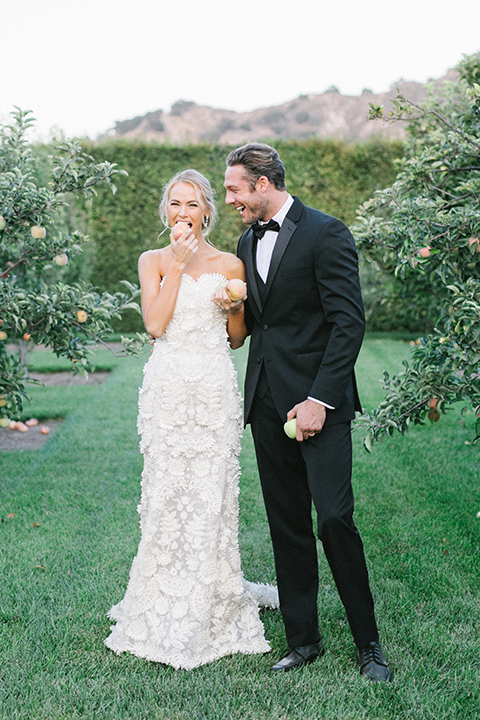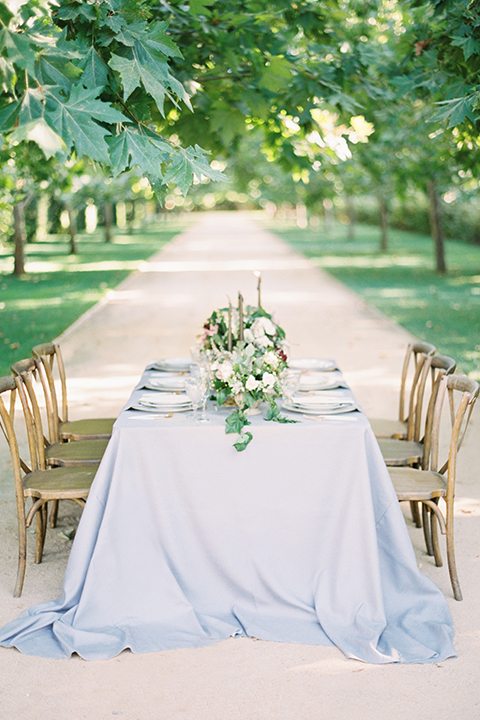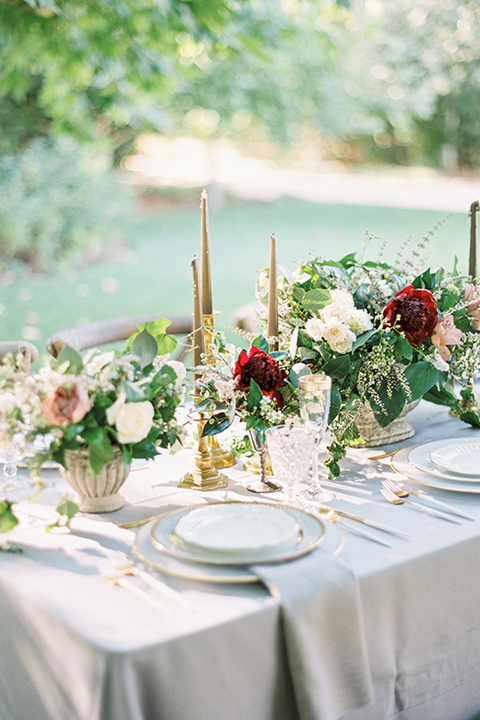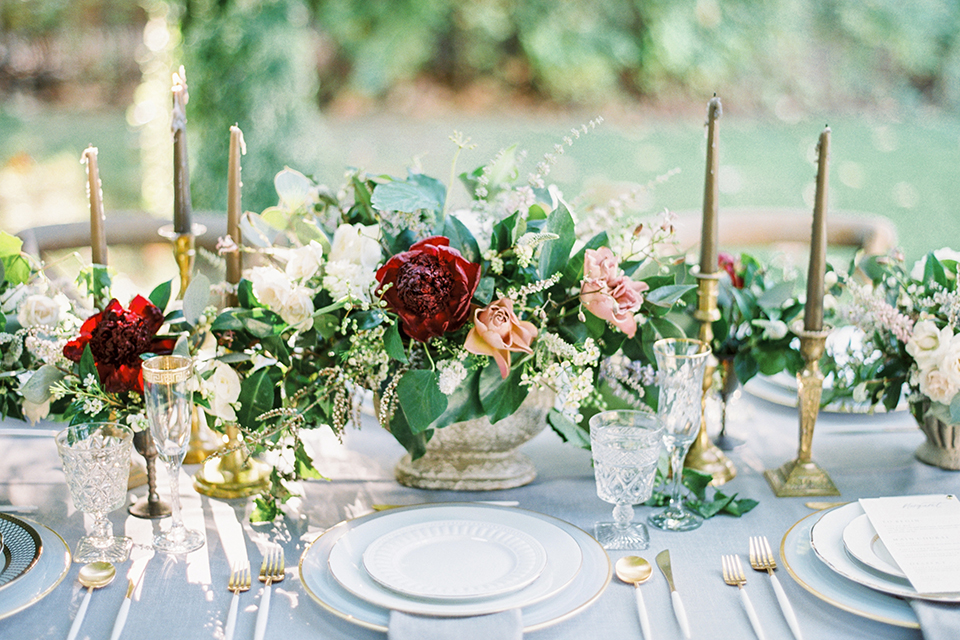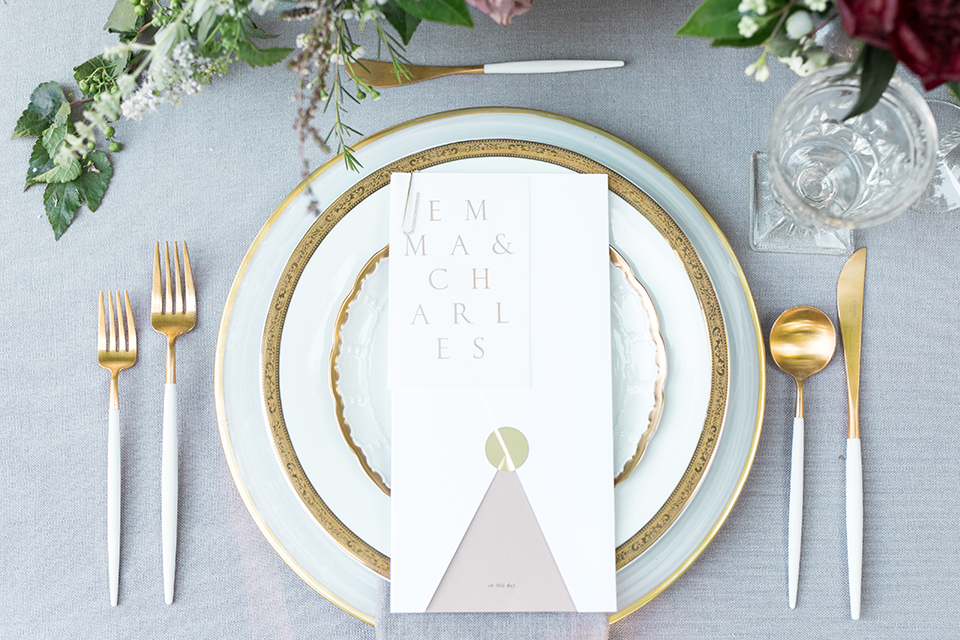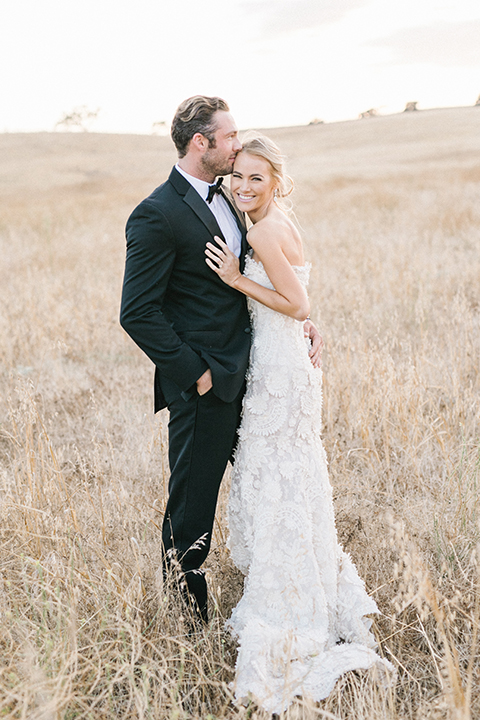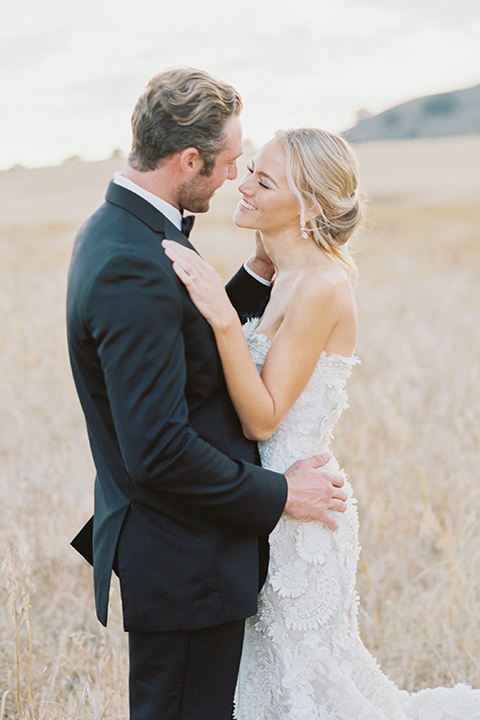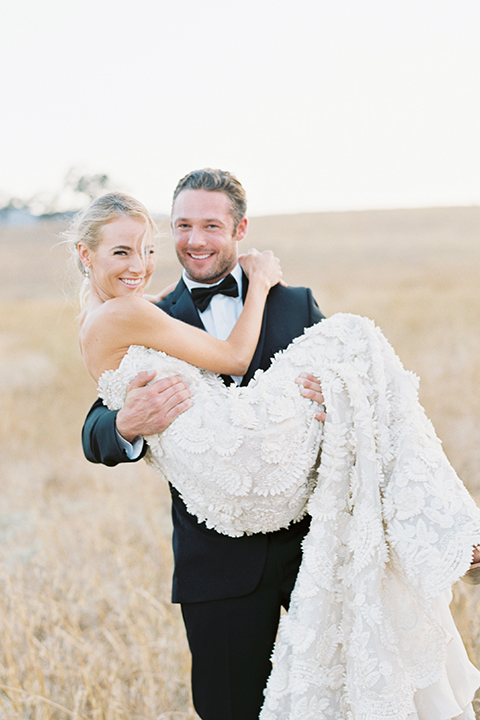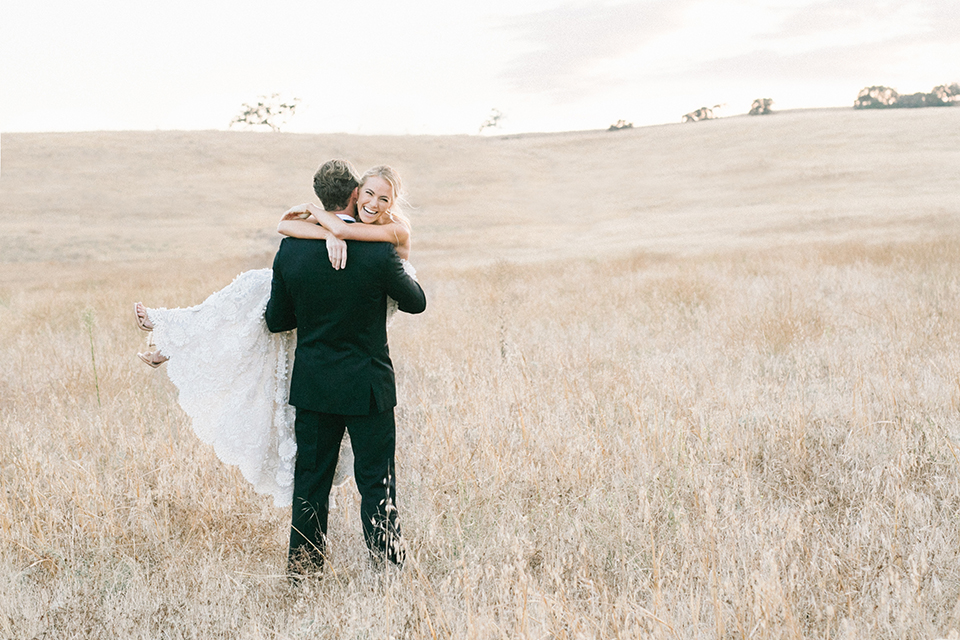 This shoot was also featured on Style Me Pretty!
Wedding Gown: Oscar de la Renta | Hair: Mane Vibes | Makeup: 805 Makeup | Rentals: A Rental Connection | Tabletop: Borrowed Blu | Silk: Silk & Willow | Rings: Single Stone | Stationery: Owl Post Calligraphy
MOST READ BLOGS
LUXE WINERY WEDDING

7 / 8 / 18 | Inspirational Photo Shoots

Venue: Anesole Winery
Photography: Brian LaBrada Photography
Menswear Style: Charcoal Notch Lapel Tuxedo by Michael Kors with a long

PLAYFUL TECHNICOLOR WEDDI...

15 / 10 / 19 | Inspirational Photo Shoots

Venue: The Drifter Hotel
Photographer: Aaryn Storms Photography
Menswear Style: Cobalt Blue Suit

NORDIC BLUE INSPIRED WEDD...

2 / 11 / 21 | Inspirational Photo Shoots

Venue: Ethereal Garden Venue Photography: Melissa Fe Chapman Planning: Nicole Burbank Events Groom Style: Cobalt Blue Suit + Groomsmen Style:

WEDDINGS ARE ALWAYS MAGIC...

4 / 3 / 21 | Inspirational Photo Shoots

Venue: Kimberly Crest House & Gardens
Photography: Etcetera Photo
Menswear Style: White Shawl Lapel Tuxedo with a black bow tie

WOODLAND ROMANCE ELOPEMEN...

4 / 3 / 21 | Inspirational Photo Shoots

Photography: Mallory Dawn Photography
Coordination: Unoaked Events
Menswear Style: Tan Notch Lapel Suit with a white long tie

DUSTY AQUA + ROSE GARDEN ...

26 / 5 / 21 | Inspirational Photo Shoots

Venue: Rancho Pavo Real
Photography: Design + Coordination: Grace & Gold Events
Menswear Style: Michael Kors Performance Suit by Michae

PRETTY IN PINK MODERN GAR...

2 / 8 / 21 | Inspirational Photo Shoots

Venue: Rancho Bernadro Inn Photography: Jessica Jaccarino Photography Designer + Planner: Simply Gorgeous Events Menswear Style: Rose Pink Not

AMBER + HONEY WEDDING AT ...

2 / 8 / 21 | Inspirational Photo Shoots

Venue: Red Rock Country Club Photography: Julia Stockton Photography Designer + Planner: Ashley Creative Events Production: Ruffled Blog Mens

TEAL AND MARIGOLD WEDDING...

2 / 8 / 21 | Inspirational Photo Shoots

Venue: The Meekermark Photography: Sarah McKenzie Photography Event + Floral Design: Mibellarosa Planning + Coordination: Two be Wed Producti

PROVENCE GOLDEN BLISS AT ...

17 / 9 / 21 | Inspirational Photo Shoots

Venue: The Sunstone Winery Planning + Coordination: Couture Events Photography: The Ganey's Menswear: Gold Velvet Shawl Lapel Tuxedo with a lo

BURGUNDY + LEATHER GLAM W...

2 / 12 / 20 | Inspirational Photo Shoots

Venue: Noor Events Photography: Little Honey Photography Planner + Designer: Code Peach Menswear Style: Black Paisley Tuxedo with a black bow