Chic Winter Vibes Wedding Inspiration
Chic Winter Vibes Wedding Inspiration
1 / 3 / 20 | Inspirational Photo Shoots
Venue: The Maxwell House
Photography: Lace and Lapel Photo & Film
Planning + Design: Kindred Weddings + Events
Menswear Style: Black Velvet Tuxedo by Midnight Blue with a green velvet bow tie
Deep green ribbons, luxurious lace, elegant white florals, a Victorian inspired venue, a black velvet tuxedo…yup this is everything we wanted a winter season wedding to be. Tis the season after all, and if you were planning on having your own winter wonderland extravaganza then this is the blog post for you! There are a few major things that should be in a winter inspired wedding and we are here to break some of them down:
The Invitations:
They should touch on one (or all of the following colors) green, red, white, gold, or silver. Now this is not to say they need to be a white invitation with Christmas lights and trees on them, but they need to give the feeling of the season. Such as these stunning invitations by Roseville Designs, the white with shades of green watercolor and a deep evergreen writing that matches the envelopes perfectly expresses the winter design of the wedding.
The Venue:
For the venue you want it to exude a winter oasis. No is some of the country that might be hard, such as our headquarters here in sunny SoCal (last December was mostly 75 degrees and sunny) but your venue must one or all of the following: white walls, brick walls/accents, plenty of windows and natural lighting, chandeliers, and/or gardens or some type place to set up twinlking lights! Luckily for us, this venue had all of these!
The Florals:
The flowers, centerpieces, bouquets, ceremony décor all need to have a clear and present vision of winter. This means white and green flowers, wreaths, pinecones, garlands, tree branches, ext. Throw some holly and mistletoe and you got yourself a party! We are just in love with how Sibyl Sophia Floral Design decorated this design to create the perfect winter wonderland vibe!
The Fashion:
The last thing major to keep in mind is the fashion! We are in love with how this bride wore a trumpet style white gown with an illusion neckline and low cut back, decorated with lace and antique satin buttons. Her look makes her seem like a real live version of Elsa (yes, we watch Frozen here- don't act like you don't). The groom wore one of our favorite styles: the black peak lapel tuxedo. This style is sophisticated and elegant, while still having a touch of trendy. We paired his look with a burgundy long tie for the perfect formal touch.
We hope this helped you in your quest to plan the most magical winter wedding ever! If you need any styling advice, do not hesitate to reach out to us on our contact page or on our social media channels. We are always happy to talk through any ideas with you!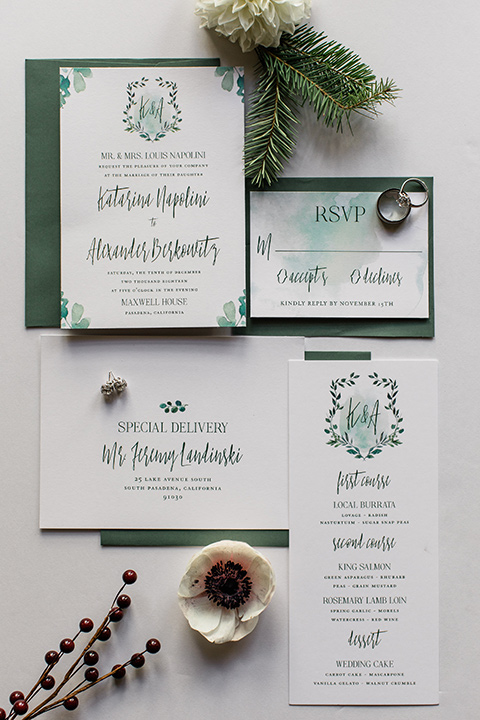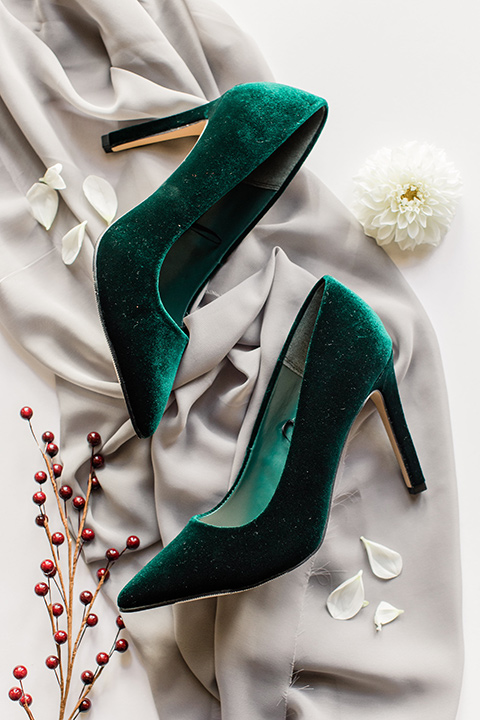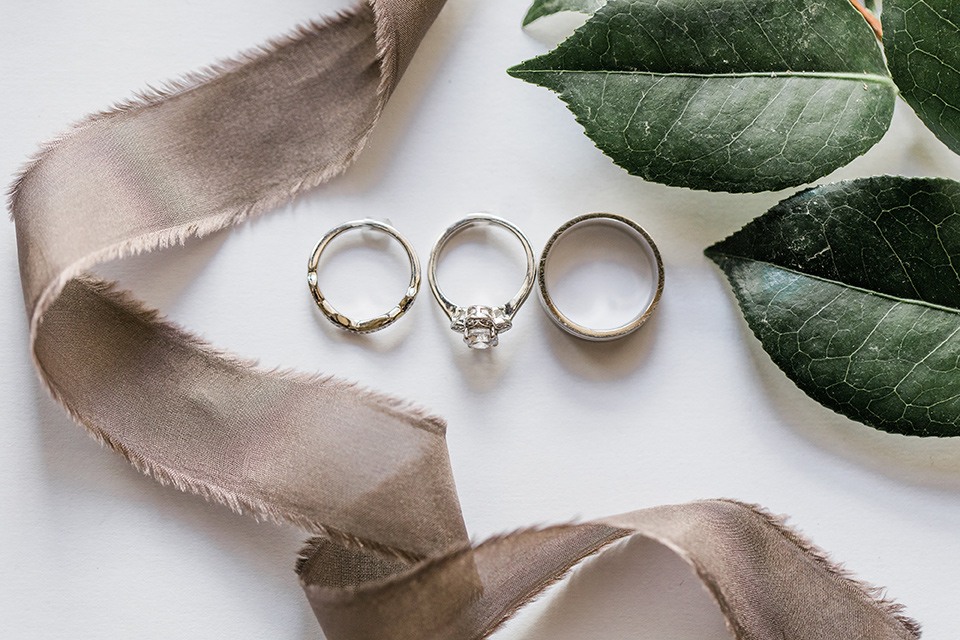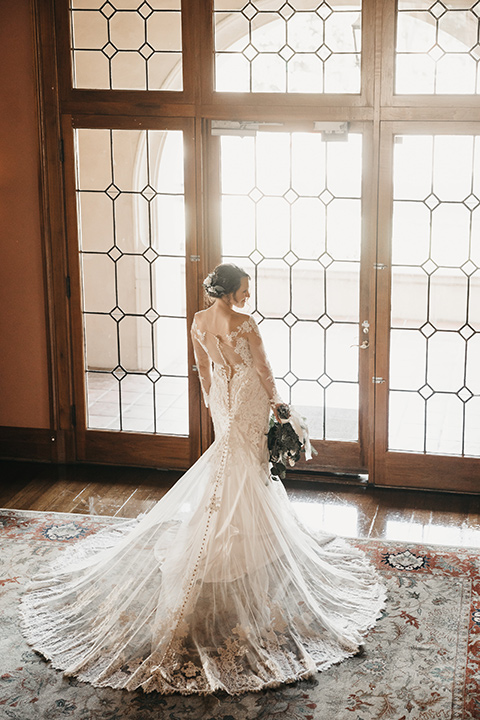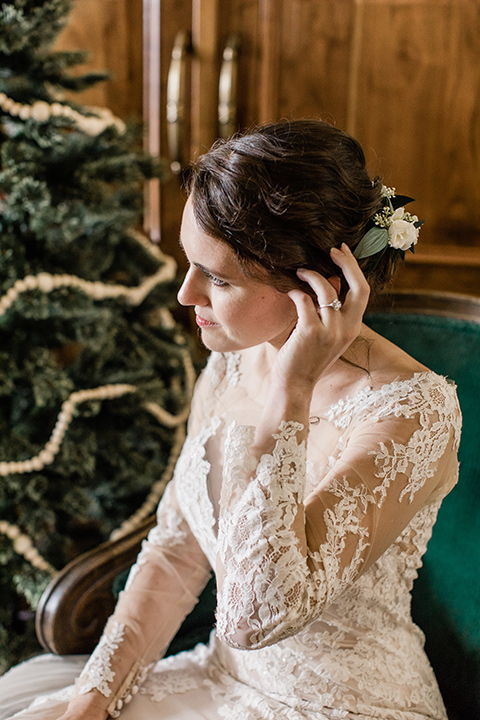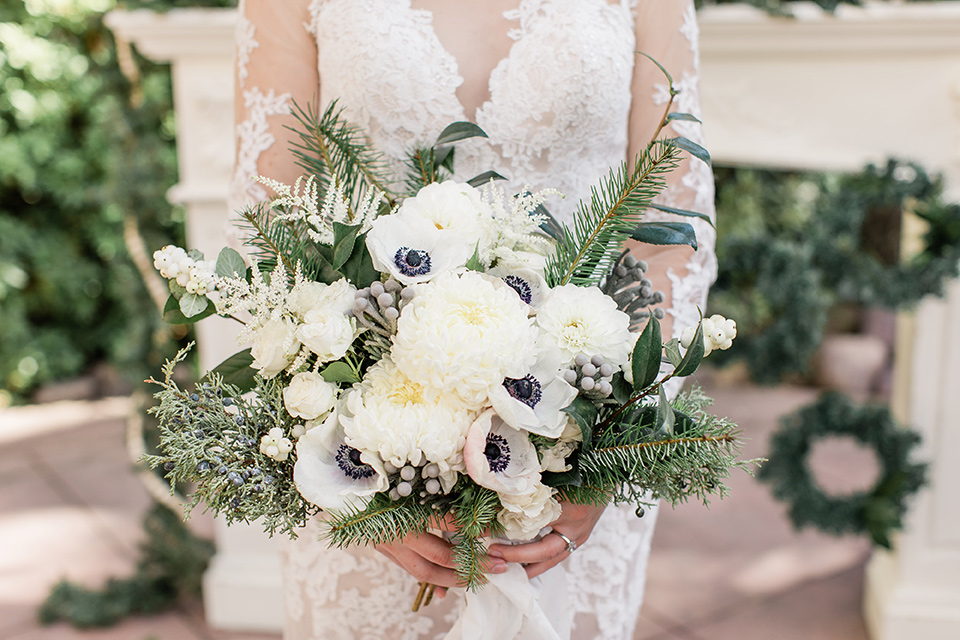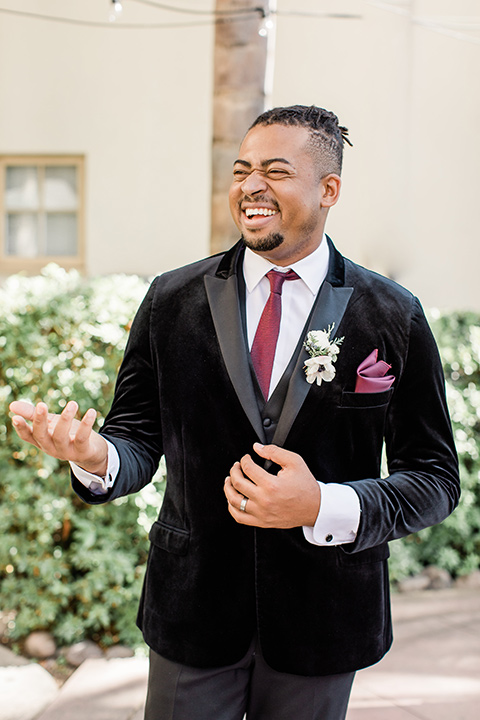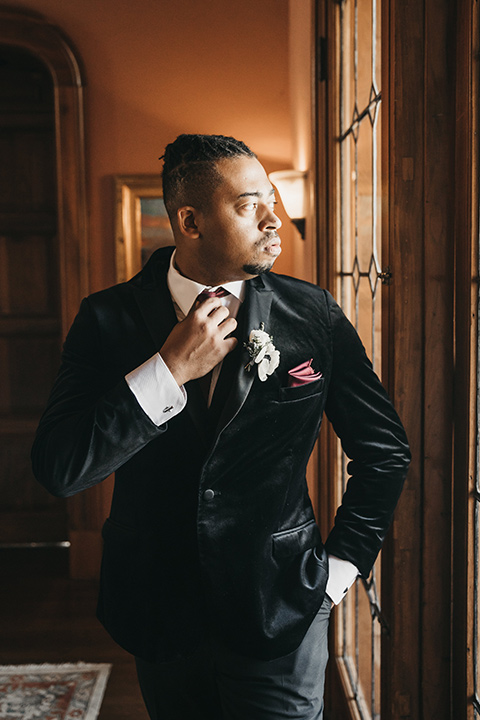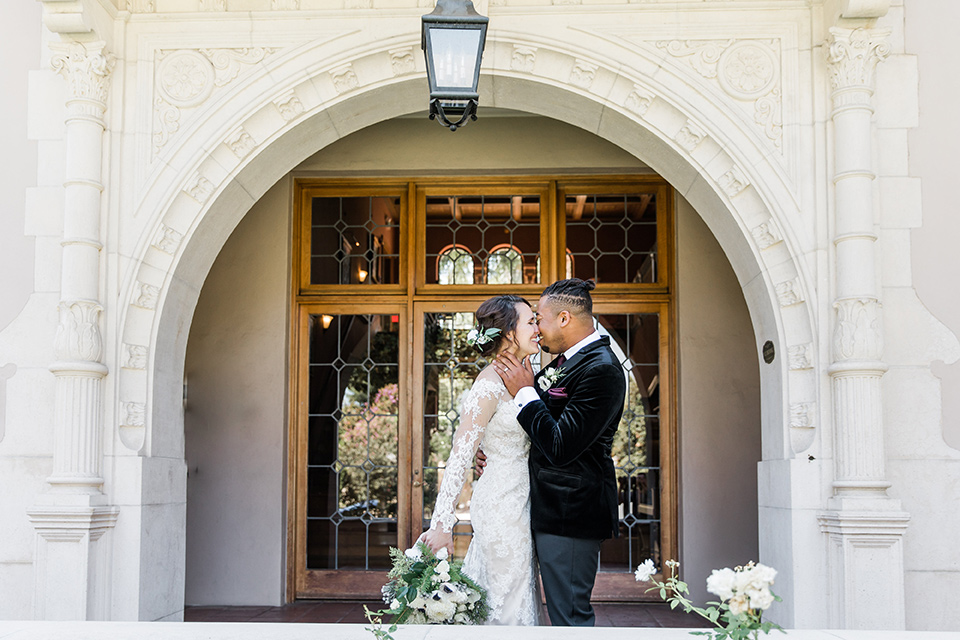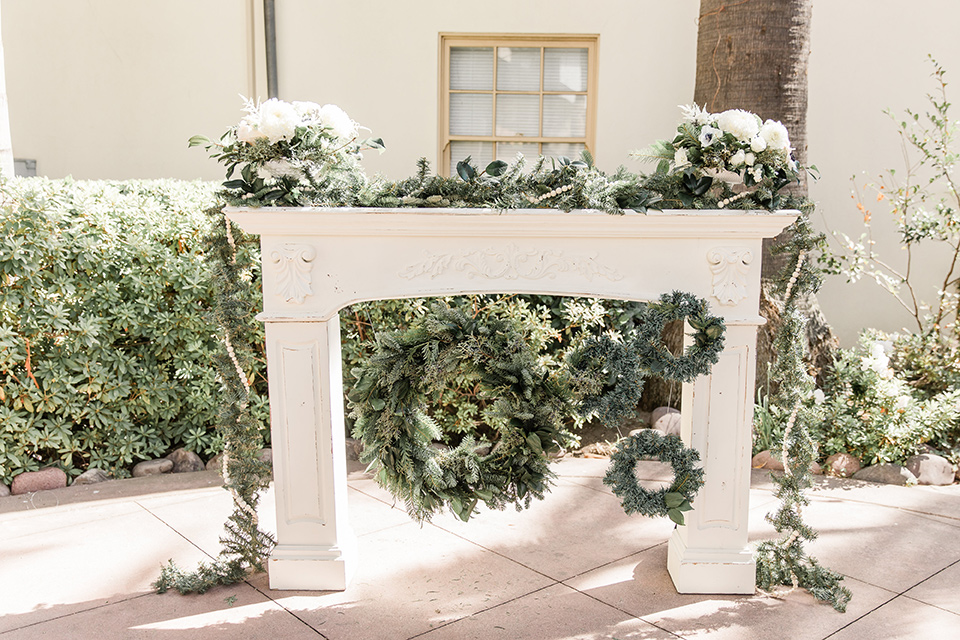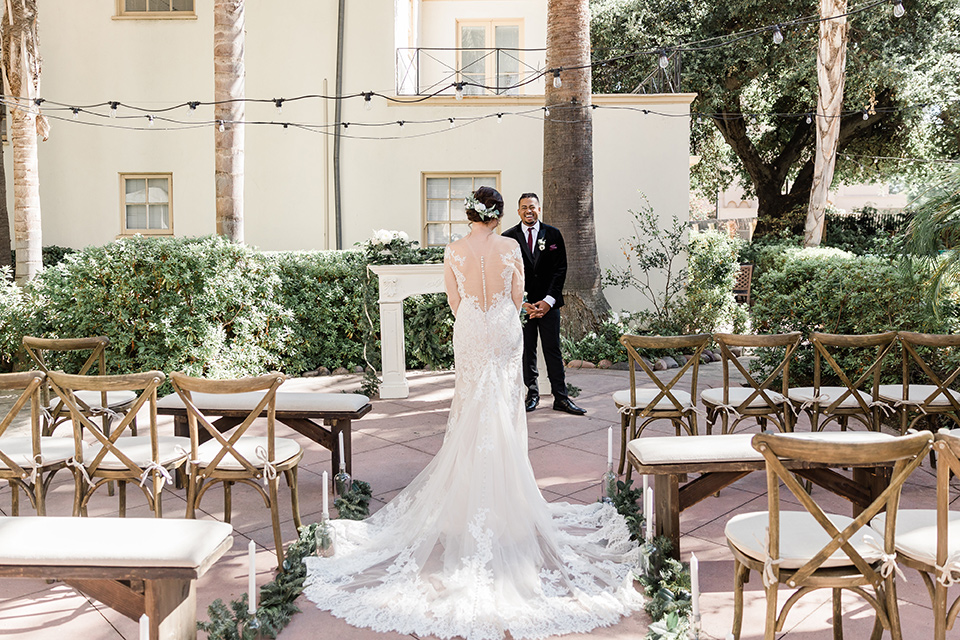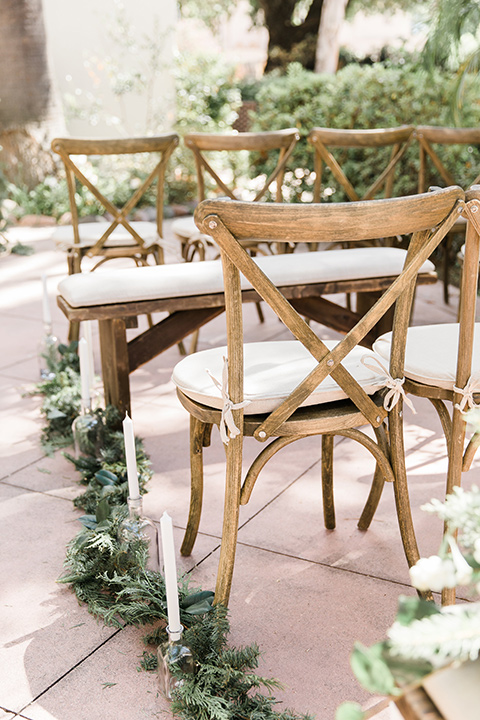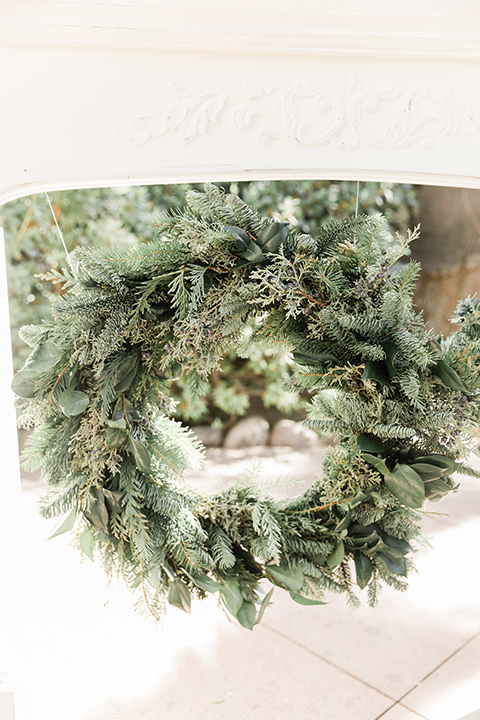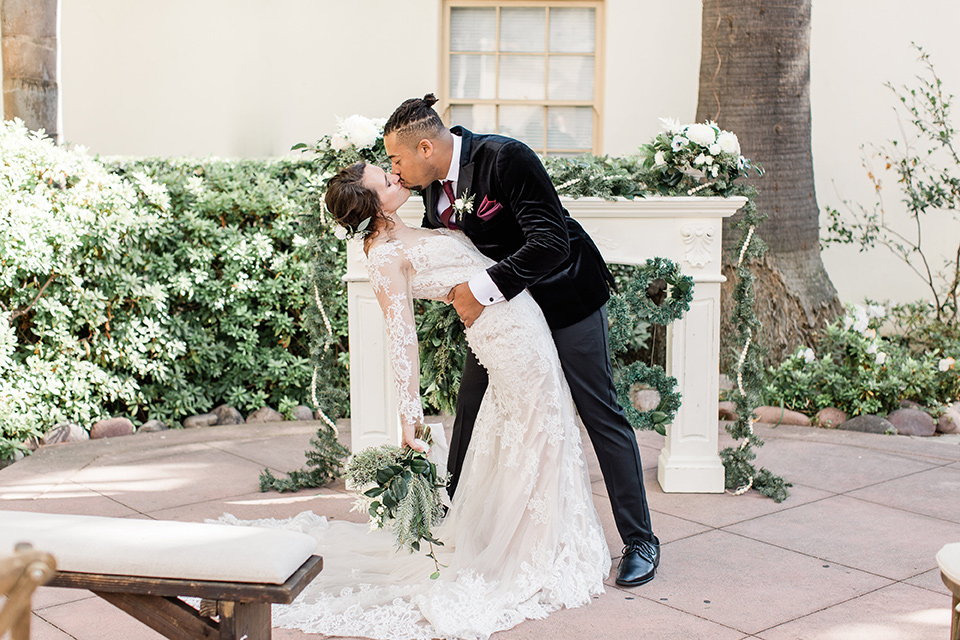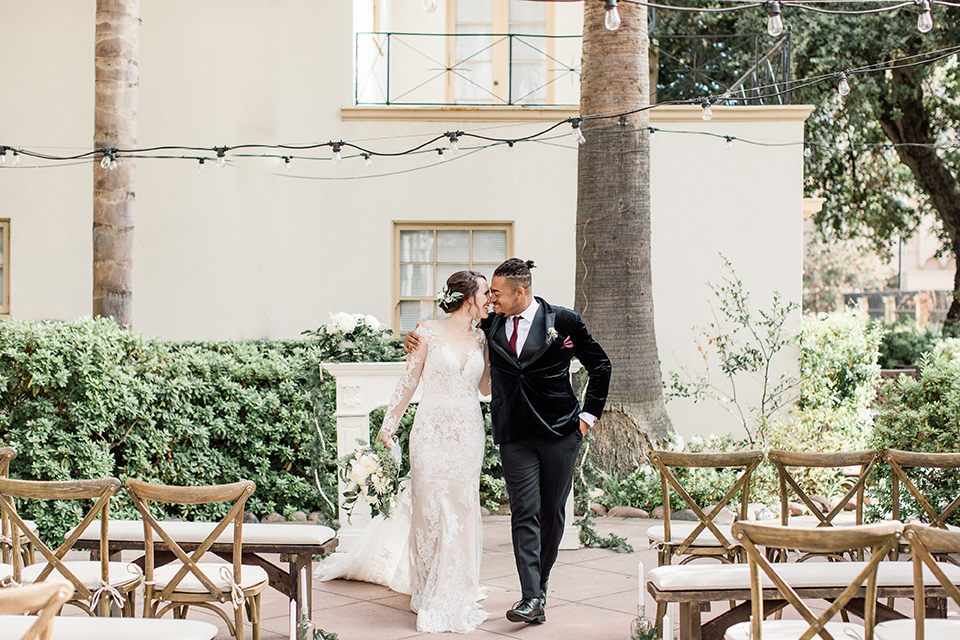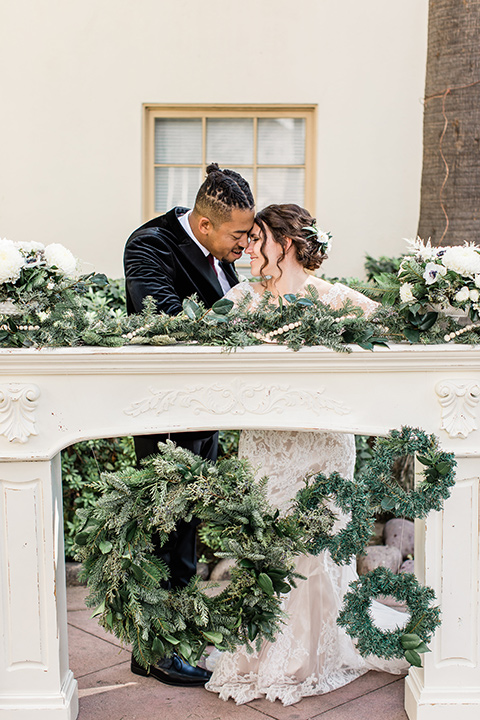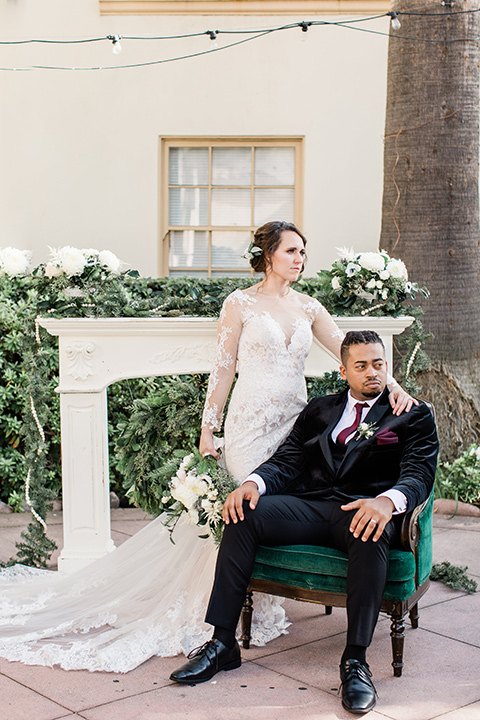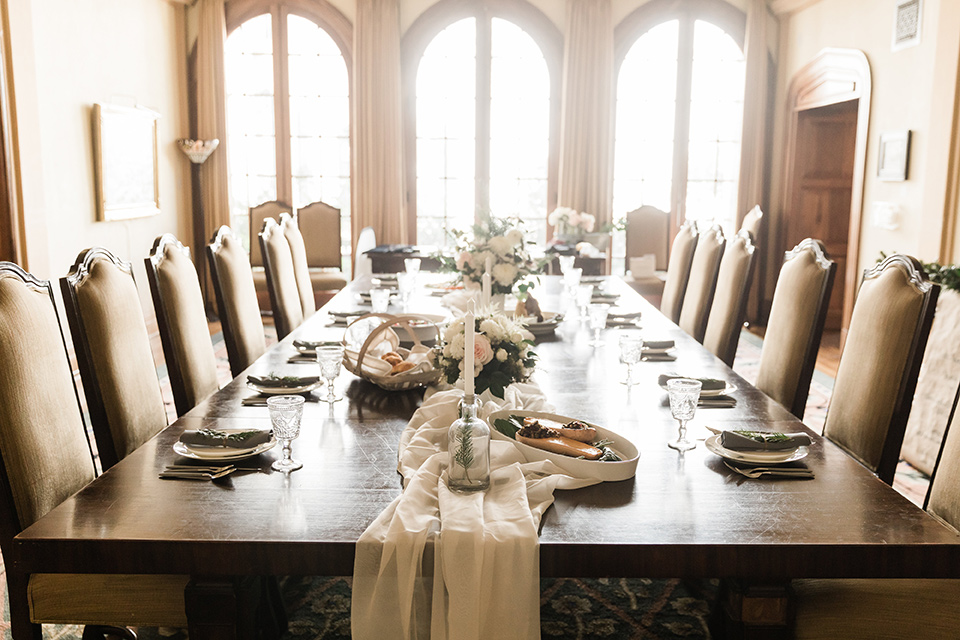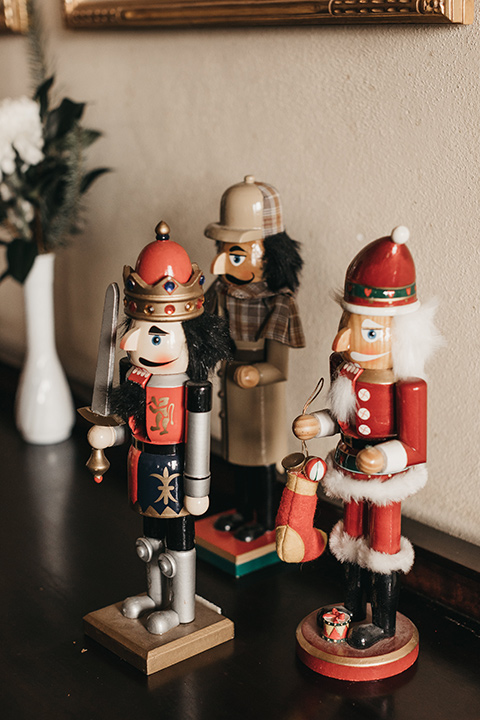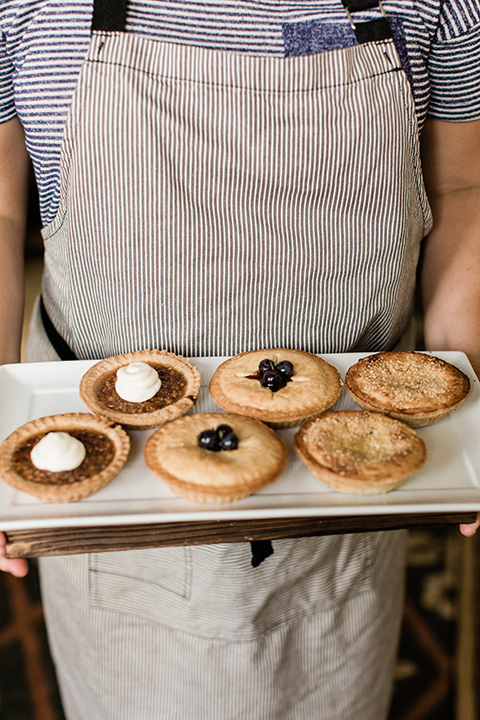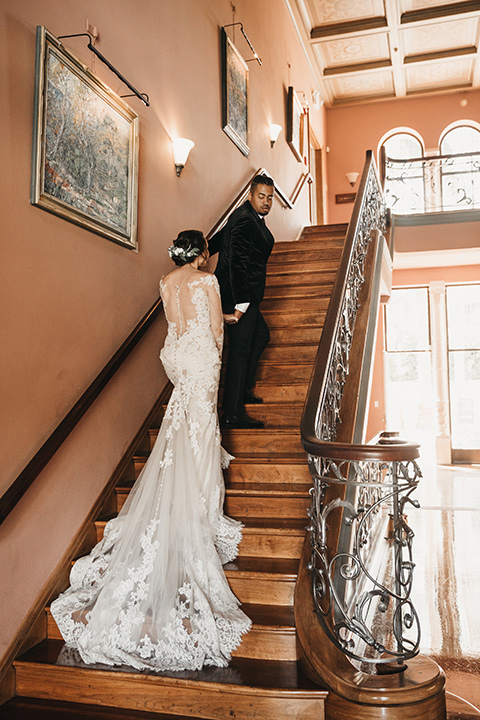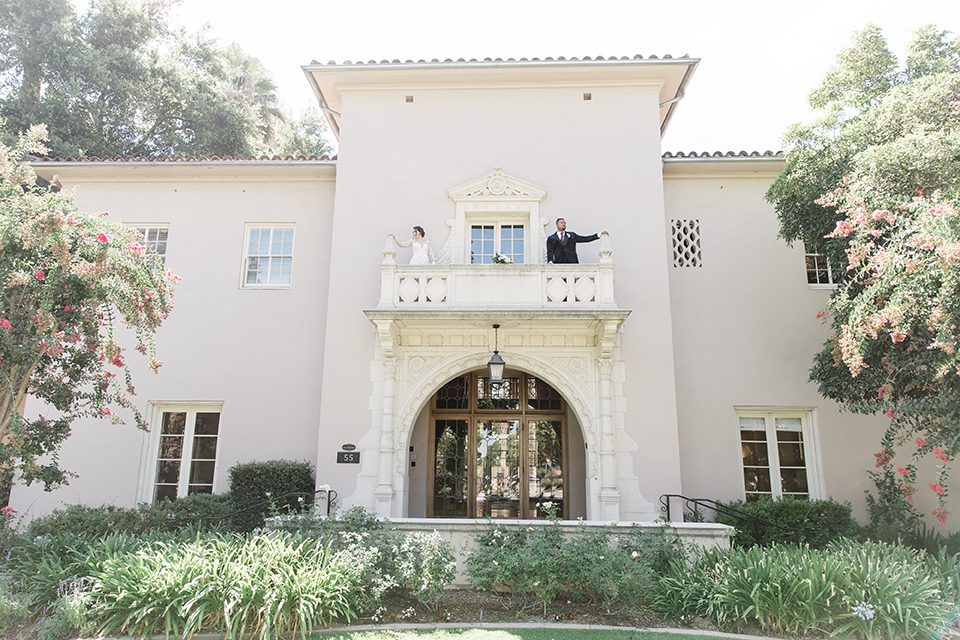 This wedding was also featured on Kindred Weddings and Events!
Jewelry: Miadonna | Bridal Gown: Lili Bridal + Evening | Florals: Sibyl Sophia Floral Design | Hair + Makeup: Emily Lynn + Co. | Floral Hair Comb: Love Sparkle Pretty | Catering: TasteBuds Culinary | Invitations + Paper: Roseville Designs | Vintage Rentals: Provenance Rentals | Rentals: MTB Event Rentals | Specialty Rentals: Town & Country Event Rentals | Calligraphy: Calligraphy Nerd
MOST READ BLOGS
NATURE INSPIRED GRAND CAN...

22 / 5 / 17 | Inspirational Photo Shoots

Event Design: Deanna Nash Events
Photography: The Argus Image
Menswear Style: Slate Blue Notch Lapel Suit with a long silver tie

WOODLAND BOHEMIAN WEDDING

17 / 5 / 17 | Inspirational Photo Shoots

Coordination: Jenne Chanthaboury
Photography: Lin and Jirsa
Menswear Style: Gray Notch Lapel Suit with a long floral tie

PARK HYATT AVIARA BLACK T...

17 / 5 / 17 | Inspirational Photo Shoots

Venue: Park Hyatt Aviara
Photography: Evelyn Molina Photography
Menswear Style: Black Michael Kors Notch Lapel Tuxedo with a black bow

COLORFUL BOHEMIAN STYLE W...

16 / 5 / 17 | Inspirational Photo Shoots

Venue: Sherwood Country Club
Photography: Lucas Rossi Photography
Menswear Style: Navy Shawl Lapel Tuxedo with a black faux leather b

RUSTIC ROMANCE WEDDING

16 / 5 / 17 | Real Weddings

Venue: Villa San Juan Capistrano
Photography: Katelin Wallace Photography
Menswear Style: Navy Shawl Lapel Tuxedo with a black bow tie

HOW TO STYLE A WOMEN'S TU...

9 / 5 / 17 | Inspirational Photo Shoots

Venue: Franciscan Gardens
Photography: Christine Bentley Photography
Attire: Women's Black Shawl Lapel Tuxedo

2017 MET GALA BEST DRESSE...

2 / 5 / 17 | News and Events

The 2017 Met Gala theme was "Rei Kawakubo/Comme de Garcones: Art of the In-Betweens," check out how the celebs interpreted this on the red carpet

SAN FRANCISCO CITY HALL W...

1 / 5 / 17 | Inspirational Photo Shoots

Venue: San Francisco City Hall
Photography: Tenth & Grace
Menswear Style: Black Shawl Lapel Tuxedo with a black bow tie

BOHO CHIC VINEYARD WEDDIN...

14 / 3 / 17 | Inspirational Photo Shoots

Venue: Triunfo Creek Vineyards
Photography: Wisteria Photography
Menswear Style: Slate Blue Notch Lapel Suit with a long grey tie

LOVE STORY INSPIRED WEDDI...

13 / 3 / 17 | Inspirational Photo Shoots

Venue: Le Meridian Delfina Santa Monica
Photography: Anna Delores Photography
Menswear Style: Charcoal Gray Michael Kors Shawl Lapel Tu

CITY ENGAGEMENT PHOTOS IN...

10 / 3 / 17 | Inspirational Photo Shoots

Venue: The London House
Photography: Rosanna Hanson Photography
Menswear Style: Charcoal Gray Michael Kors Notch Lapel Tuxedo with a na