Chic Al Fresco Summer Wedding
Chic Al Fresco Summer Wedding
2 / 28 / 18 | Inspirational Photo Shoots
Venue: Rancho Las Lomas
Event Planning + Design: Perfect the Event
Photography: Lily Tapia Photography
Menswear Style: Black Notch Lapel Tuxedo by Michael Kors with a grey bow tie
Write up from Lily Tapia Photography:
The inspiration behind this shoot is to celebrate the beauty of Rancho Las Lomas and the freshness of living in Orange County. Soft butter yellow hues embrace the delicate rays of the sunlight, while the blue tones resemble the clear crisp skies. This palette was meant to pop out against the terracotta throughout the venue and embrace the blue tiling at the Teatro. The romantic feel that is prominent throughout the property is brought in with a mix of modern and vintage decor pieces…French style seating, fragile glass china, and crystal hanging light pendants. All attendees and viewers should feel as if they have been transported outside of Southern California to create a unique photographic story through the design elements provided at the shoot.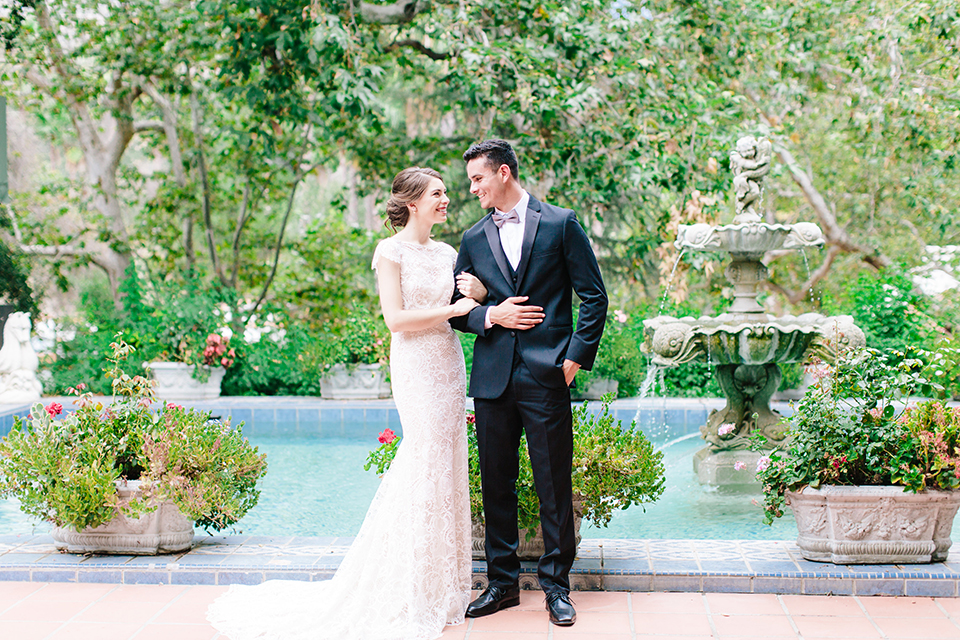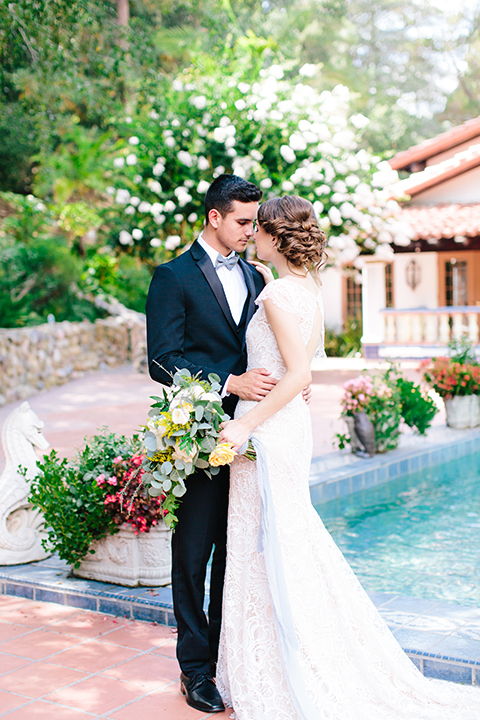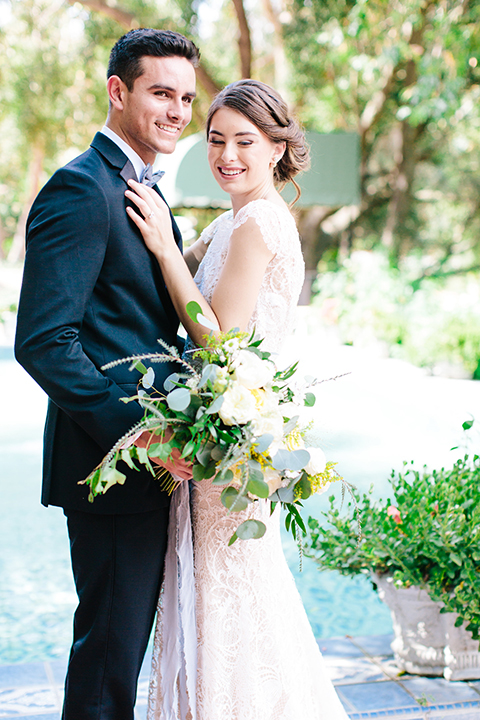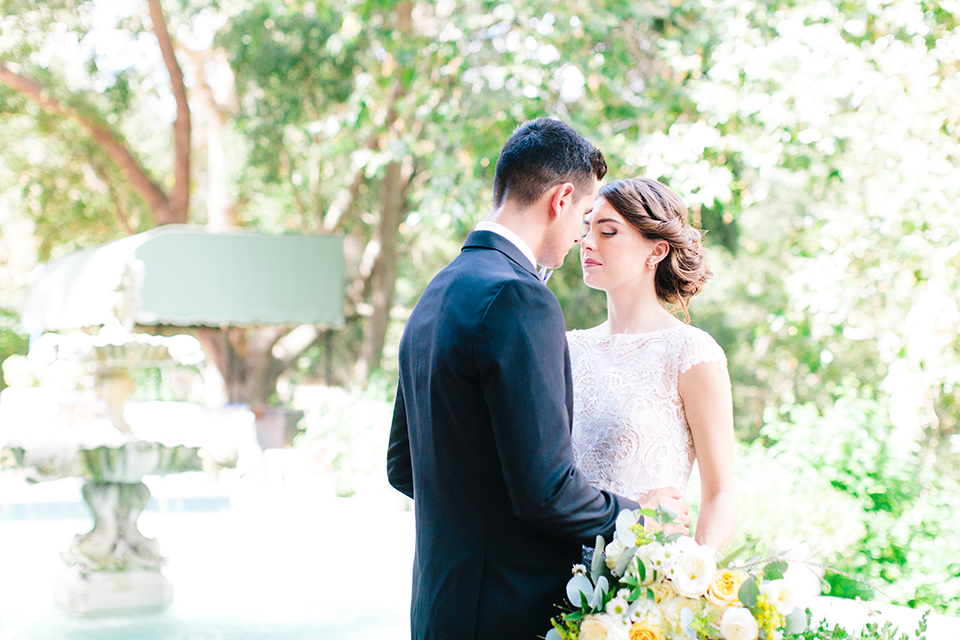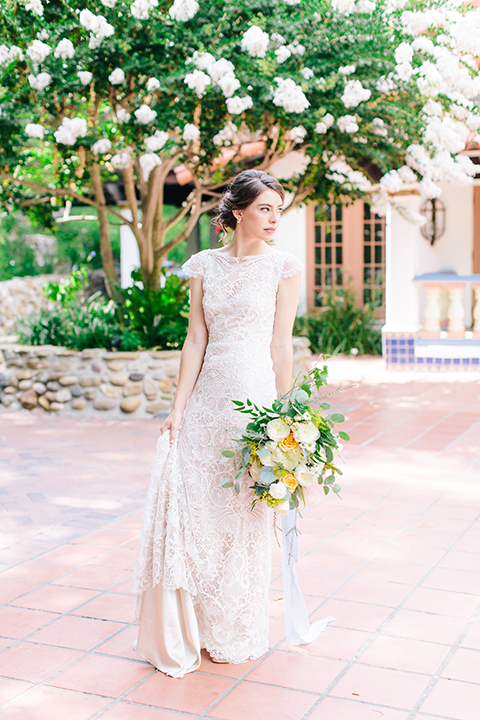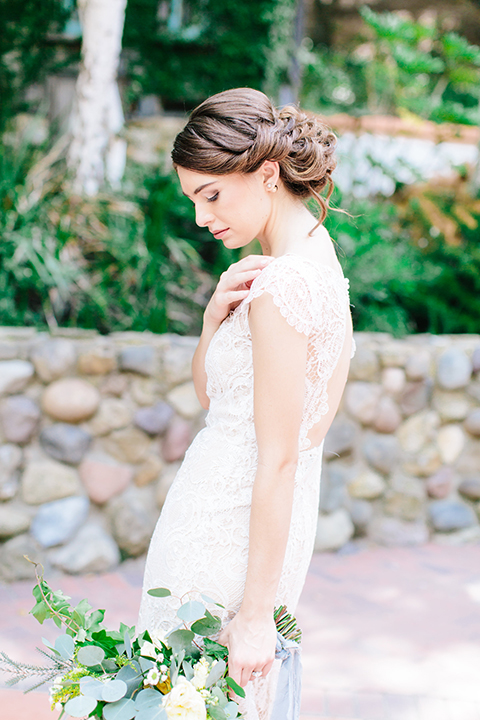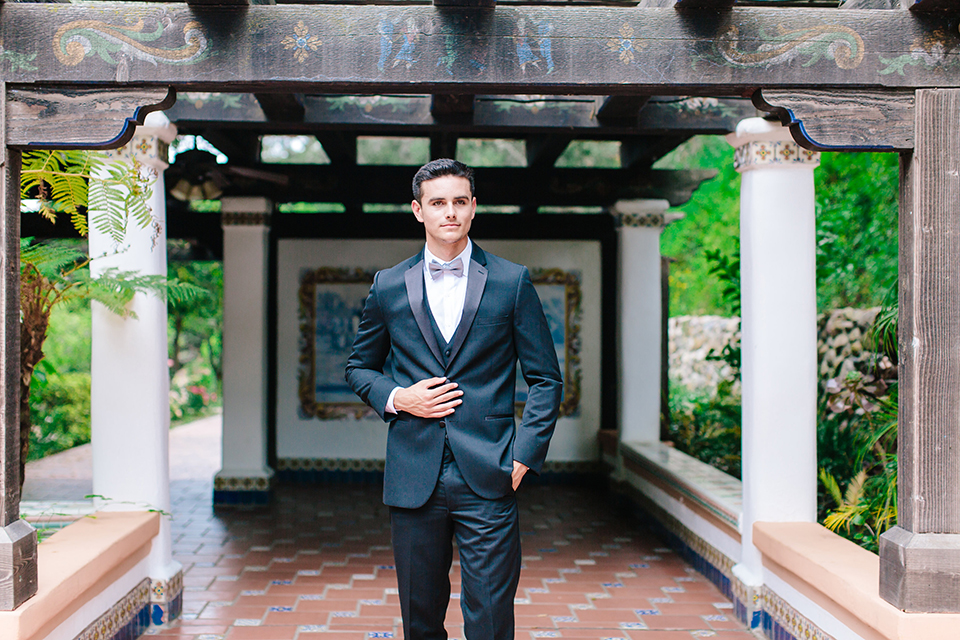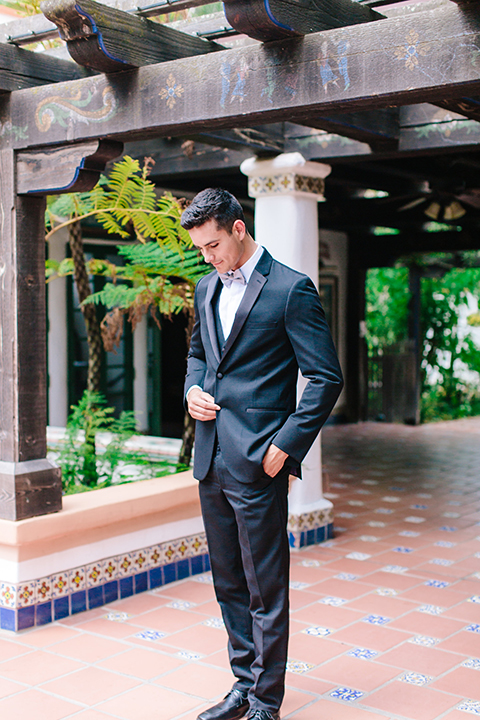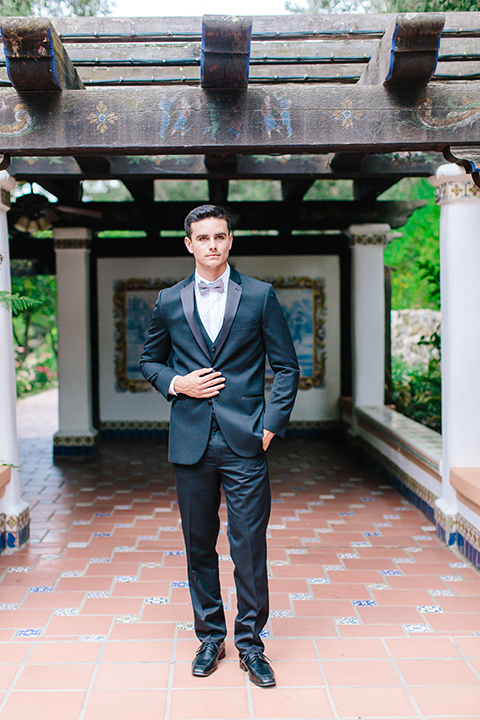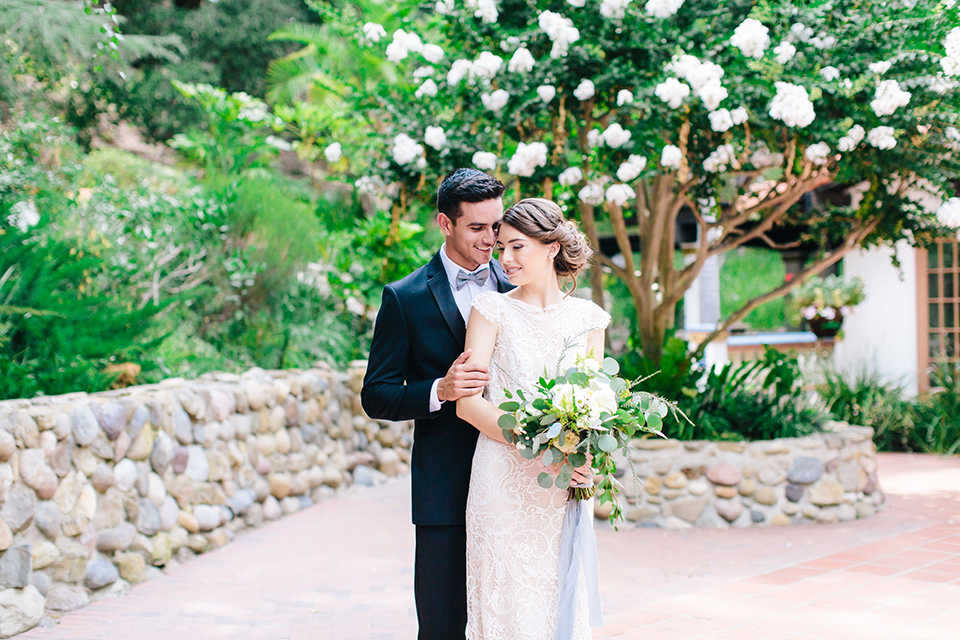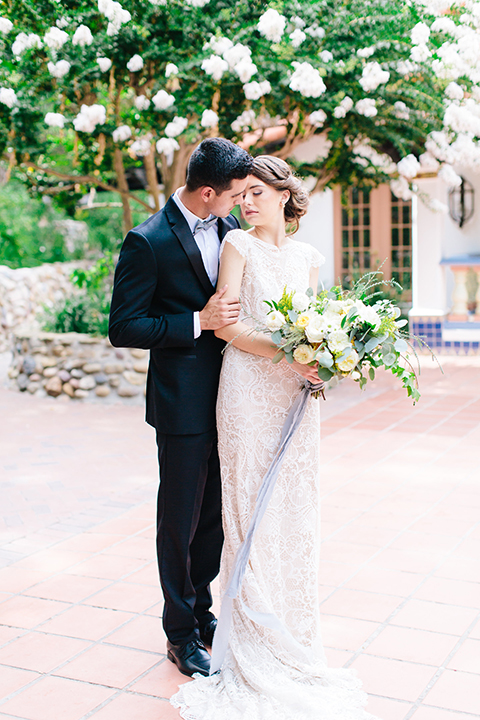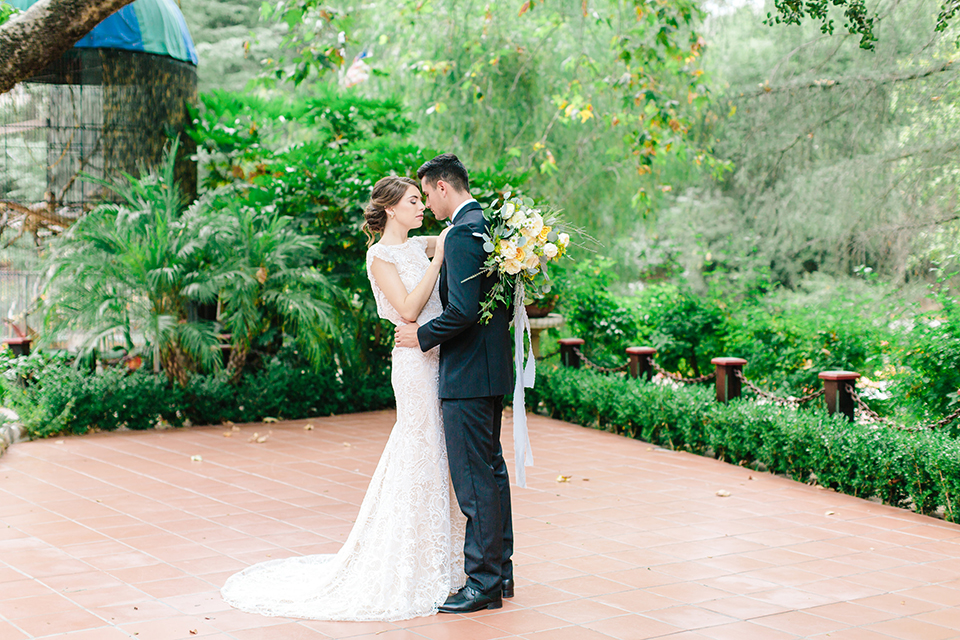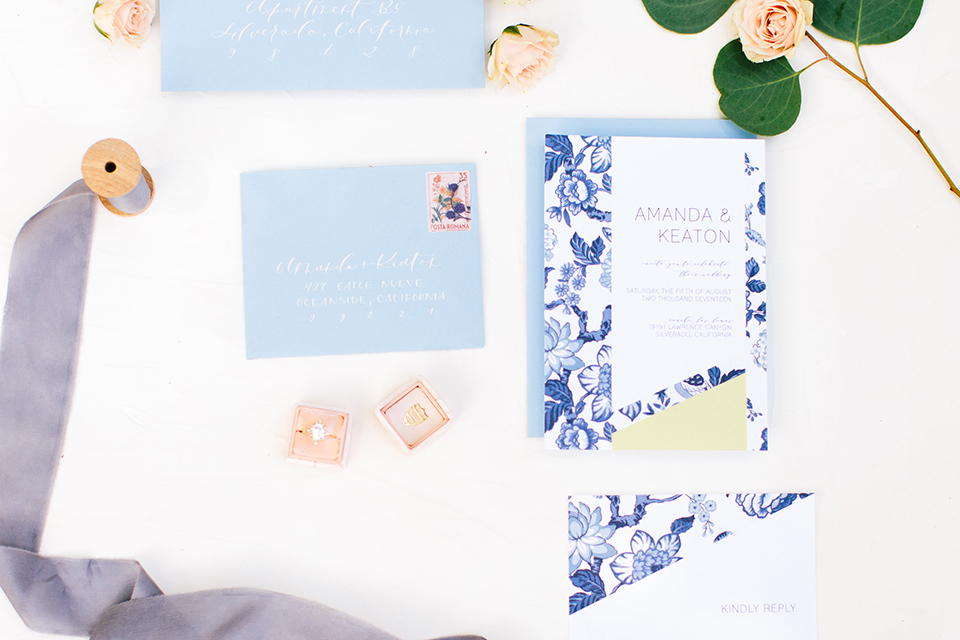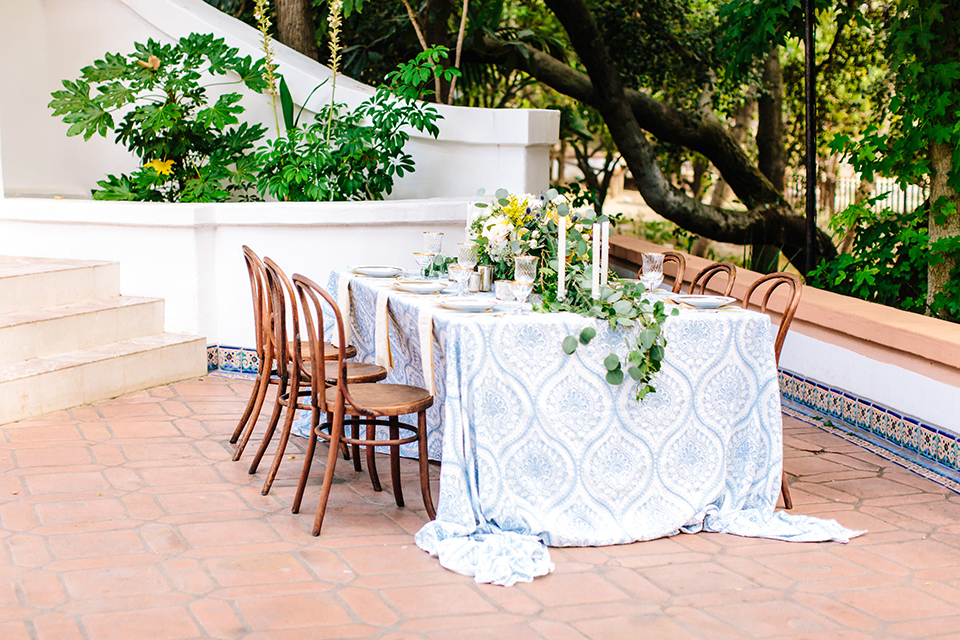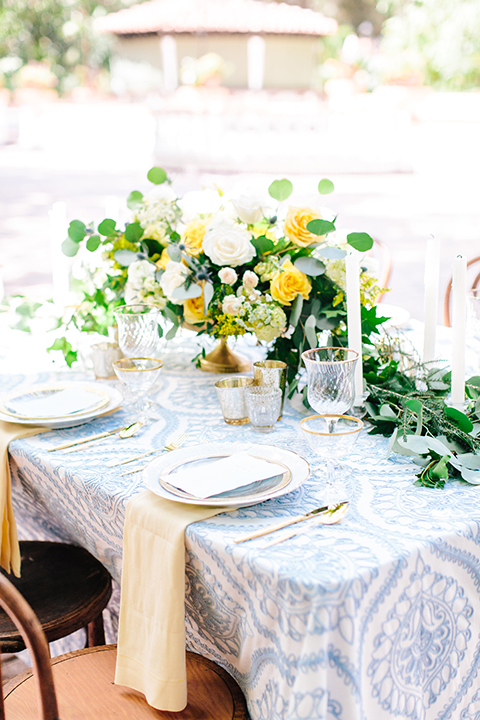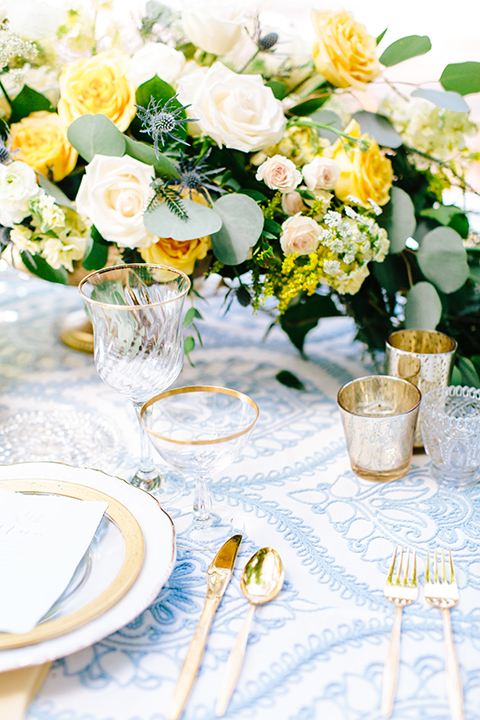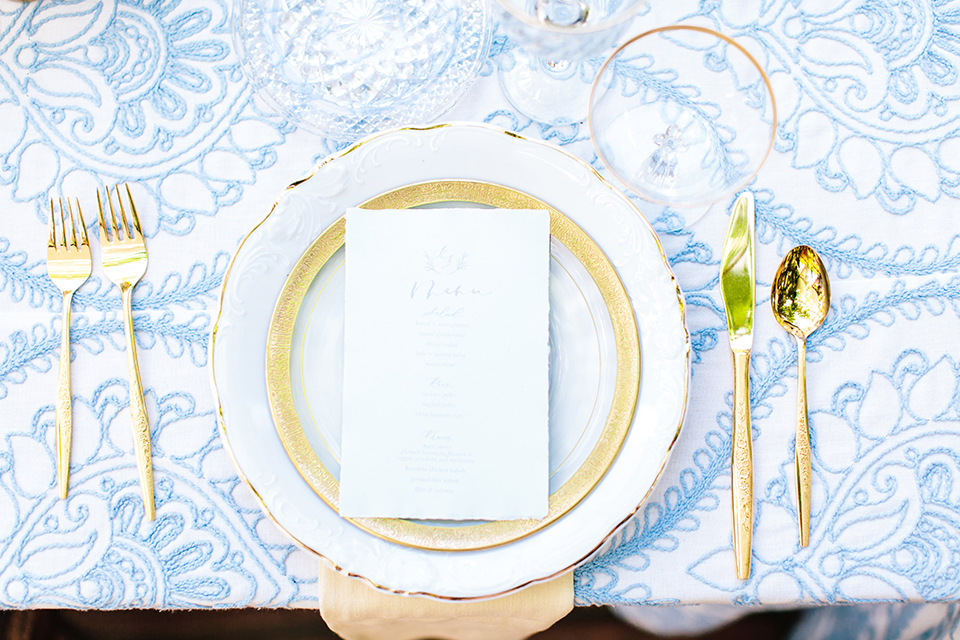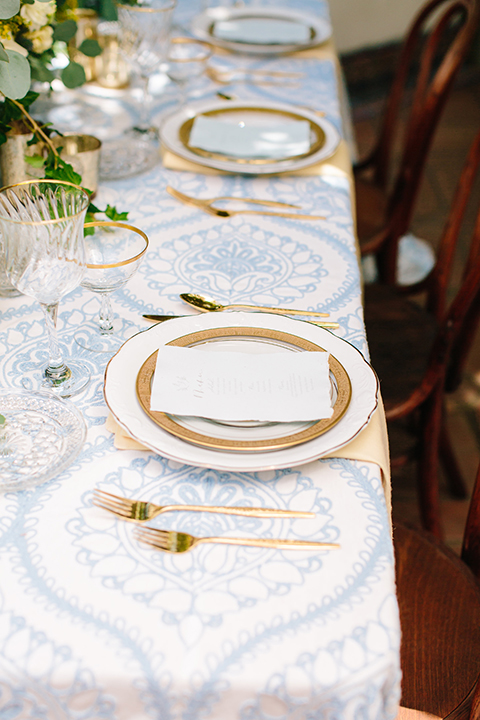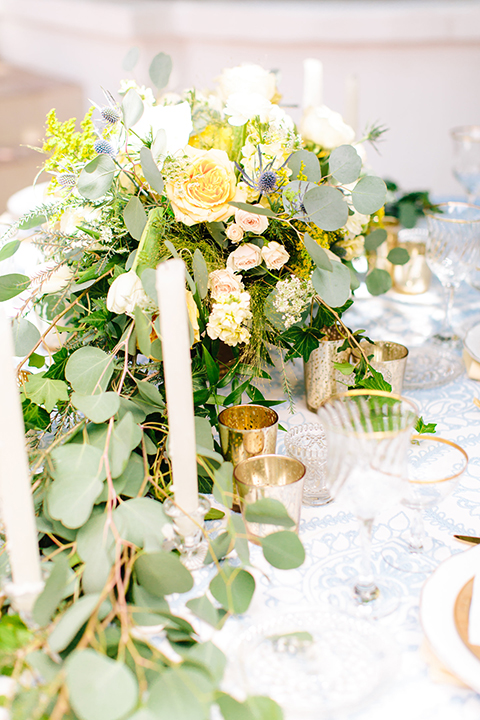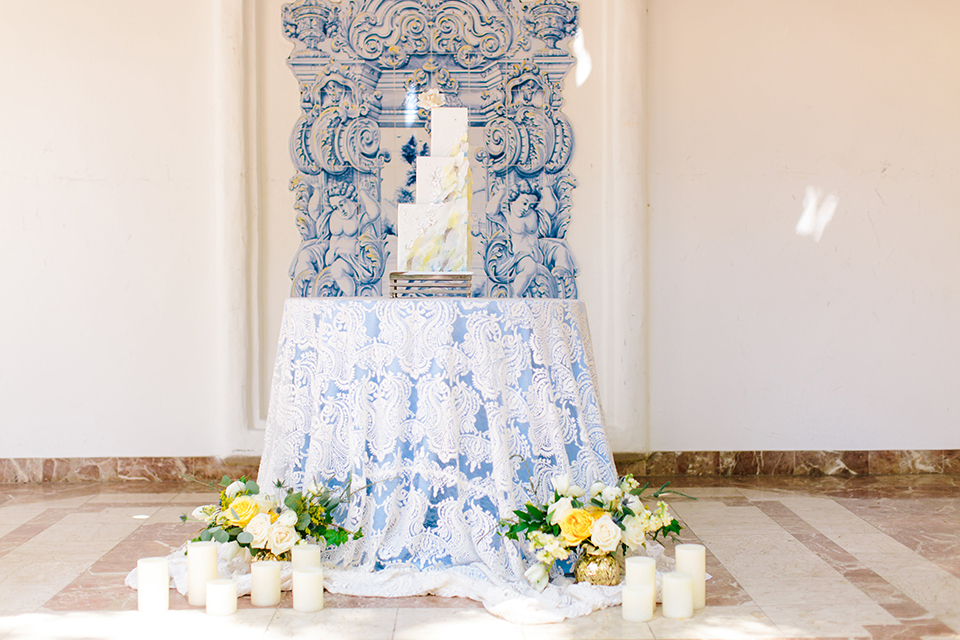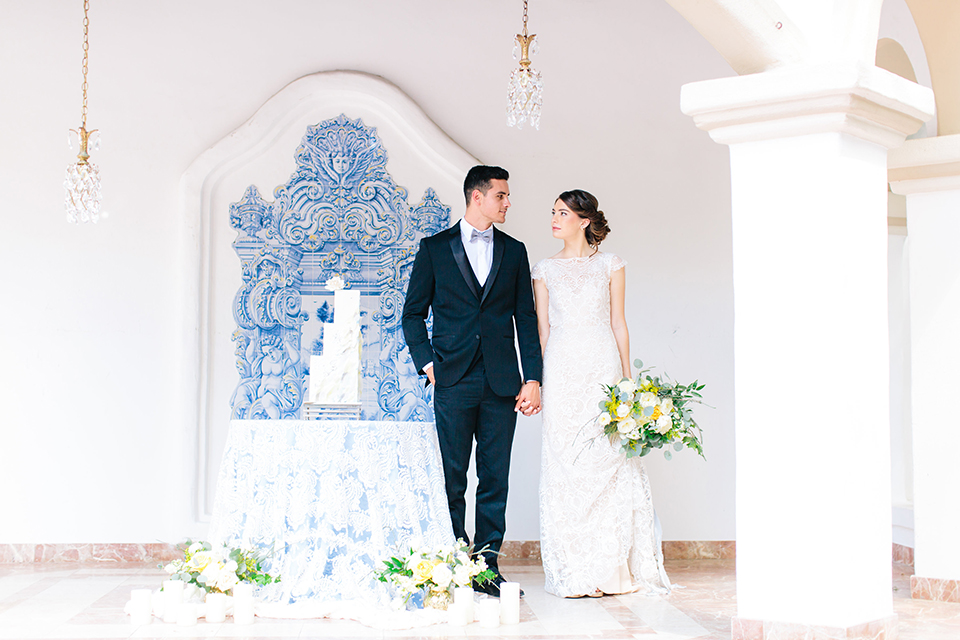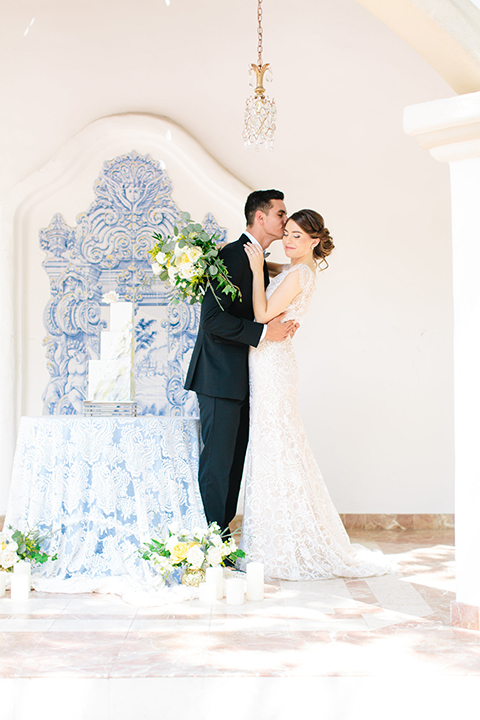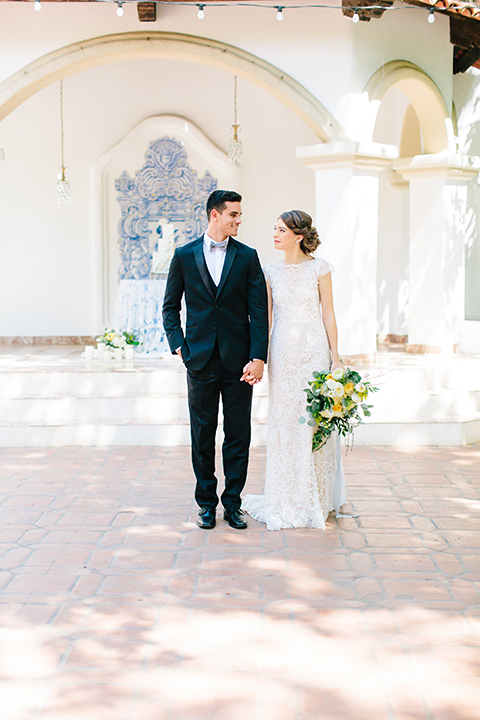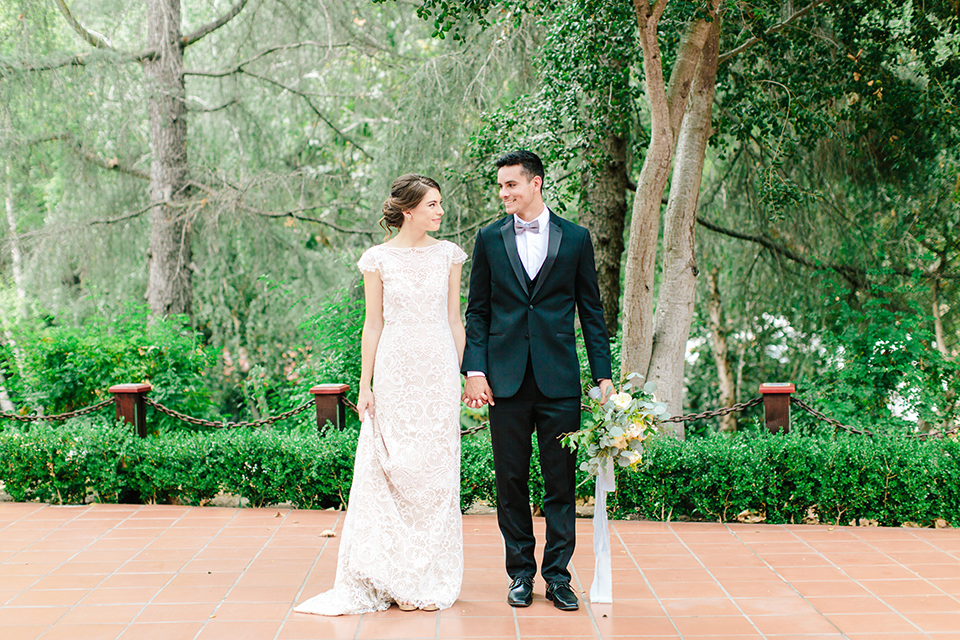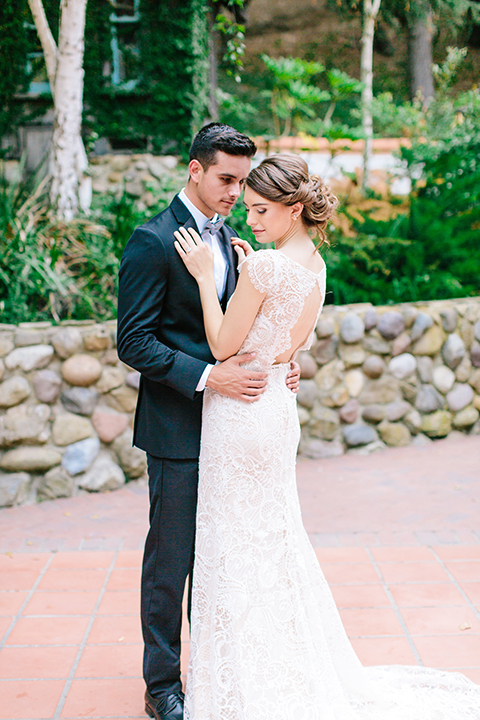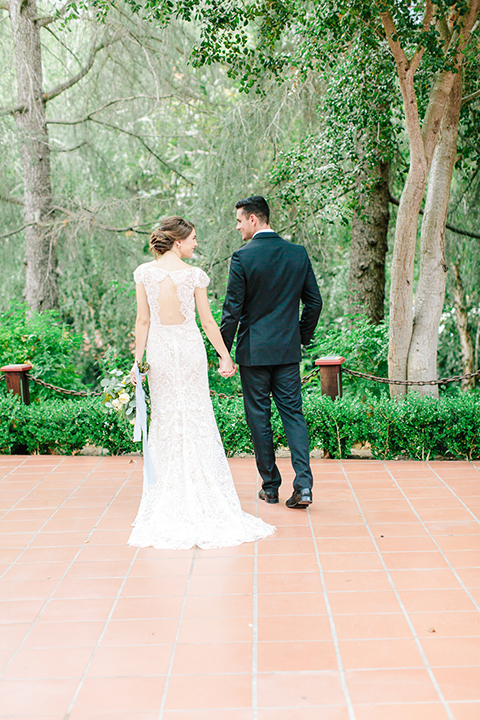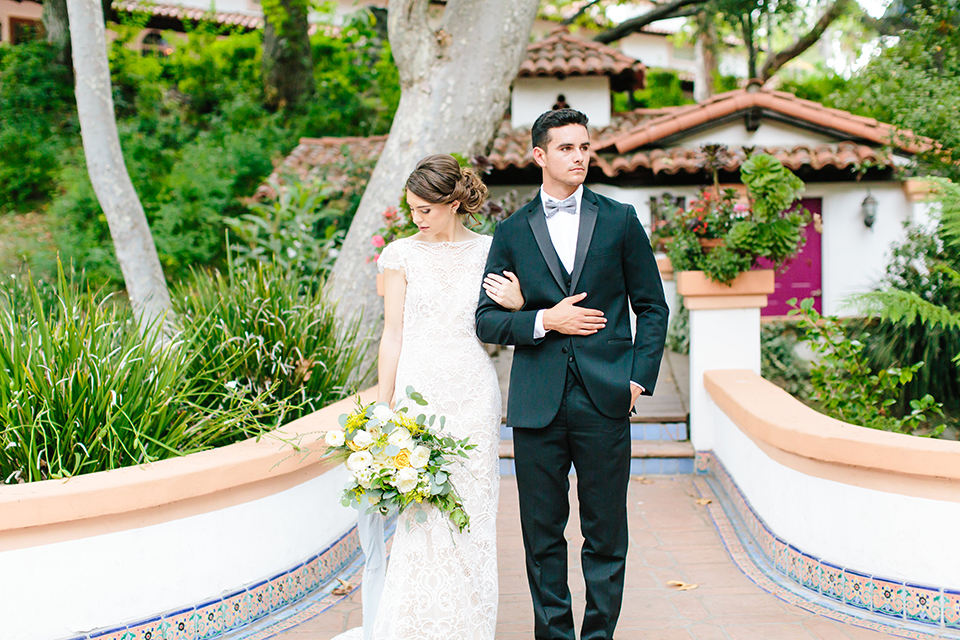 This shoot was featured on Cake and Lace Blog!
This shoot was also featured on The Coordinated Bride!
Workshop Host: Mink Photography | Florals: Flowers by Cina | Wedding Gown: Tara Lauren | Hair + Makeup: The Face of Beauty | Shoes: Bella Belle Shoes | Table Top + Vintage Lighting: Sundrop Vintage | Chairs: Sweet Salvage Rentals | Linens: La Tavola Linen | Cake: Intri Cakes | Calligraphy + Stationery: Design by Laney | Ring Box: The Mrs. Box | Silk Ribbon: Tono & Co. | Models: Willow Model Management | Styling Boards: Heirloom Bindery
MOST READ BLOGS
ROMANTIC WINERY WEDDING

27 / 5 / 20 | Inspirational Photo Shoots

Venue: Ganite Lion Cellars
Photographer: Alyssa Rachel
Menswear: Light Grey Peak Lapel Suit with a purple long tie

ELEGANT OLIVE GROVE WEDDI...

18 / 6 / 20 | Inspirational Photo Shoots

Venue: Temecula Olive Oil Company
Photography: Mallory Dawn Photography
Menswear Style: Navy Shawl Lapel Tuxedo with a black bow tie

ETHEREAL FRENCH WEDDING A...

18 / 6 / 20 | Inspirational Photo Shoots

Venue: Vista Valley Country Club
Photography: Mallory Dawn Photography
Menswear Style: Navy Shawl Lapel Tuxedo with a black bow tie

CLASSIC EUROPEAN WEDDING ...

18 / 6 / 20 | Inspirational Photo Shoots

Venue: Kestrel Park
Photography: Kalina And Co.
Menswear Style: White Casablanca Dinner Jacket with a black bow tie

STUNNING YOSEMITE CLIFF W...

18 / 6 / 20 | Inspirational Photo Shoots

Venue: Yosemite National Park
Photography: Taylor'd Southern Events
Menswear Style: Grey Notch Lapel Suit with a matte black long tie

COASTAL BLUSH BLISS

28 / 12 / 22 | Inspirational Photo Shoots

COLORADO MICROWEDDING WIT...

28 / 12 / 22 | Inspirational Photo Shoots

PRIMARY COLOR MAGIC AT A ...

29 / 12 / 22 | Inspirational Photo Shoots

A GRAND TETONS ELOPEMENT ...

29 / 12 / 22 | Inspirational Photo Shoots

CITRUS AND CONFETTI WEDDI...

5 / 10 / 17 | Inspirational Photo Shoots

Venue: Howl Long Beach
Photography: Petersen Design & Photography
Menswear Style: Teal Carter Tuxedo by Ike Behar with black pants and

CITRUS & GREENERY ARTSY W...

24 / 10 / 17 | Inspirational Photo Shoots

Venue: Madera Kitchen
Photography: Sarah Mack Photography
Fashion Style: Women's Black Shawl Tuxedo