Venue: Luce Loft
Photography: Honey Photographs
Coordination + Design: Ivy Lane Events
Menswear Style: Cobalt Blue Suit with a black long tie
For all you stargazers out there, why not bring your love of the skies to your big day?! If you are contemplating the newest wedding day theme: celestial dreams, here are a list of must-haves to make it perfect!
The Color Scheme.
Make sure you keep your color scheme filled with blue! Dusty blue, midnight, navy, iridescent blue....have it all! Make sure the monochromatic colors flow throughout the event. Then use bold golds and metallics to make the intricate details pop.
Make Your Style Out Of This World
When it comes to the fashion, make sure to carry out the theme. Either in a big way, like how the bride in this shoot wore a gown with delicate stars on it. Or by just simply adding iridescent jewelry or stones to your over all look. We also love how this bride accessorized her look with a celestial inspired headpiece to add that extra pop to her look. As for the groom we love this theme to be paired with any of our blue or gold options. In this shoot the groom wore a cobalt blue suit with a black long tie and a star brooch accessory. Another way you can style this theme is by added a gold velvet coat for a fun reception look.
Make Sure Your Ceremony Backdrop in On Point
When it comes to backdrops this theme lends itself to go big or go back to Earth. We are in love with the way Natalie Blooms created this custom moon décor! Overlapped in front of star linens, this might be one of the most gorgeous backdrops EVER!
It's All In the Details
Of course, the last thing to keep in mind are the smaller (but powerful) details. This wedding added star details EVERYWHERE just like we like it. On the reception table, with candle holders, linens, table seating chart…everything circled back to the theme and it was perfection!
That is really all you need. We are living for this wedding design, for those astrologists, astronomists, tarot card readers, GOT fans, and stargazers we know you will love it too.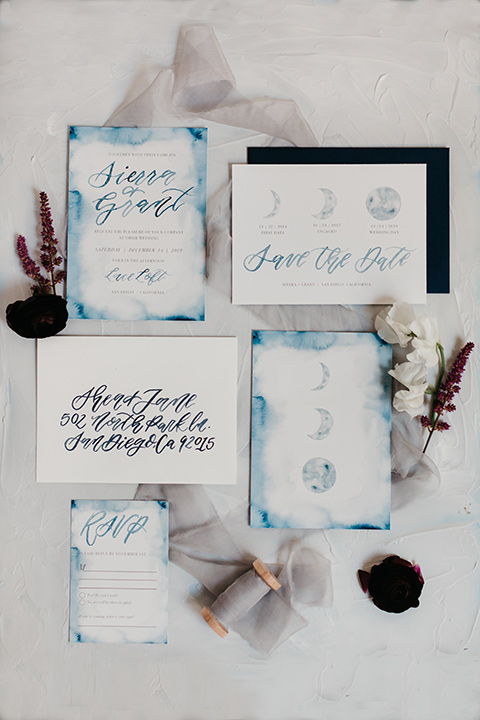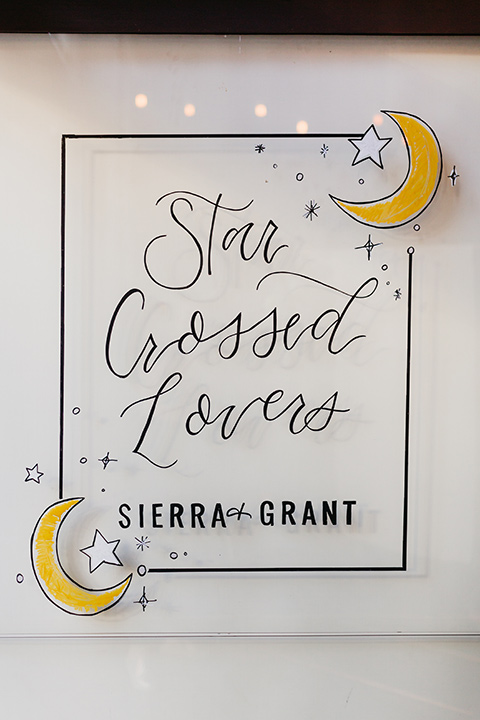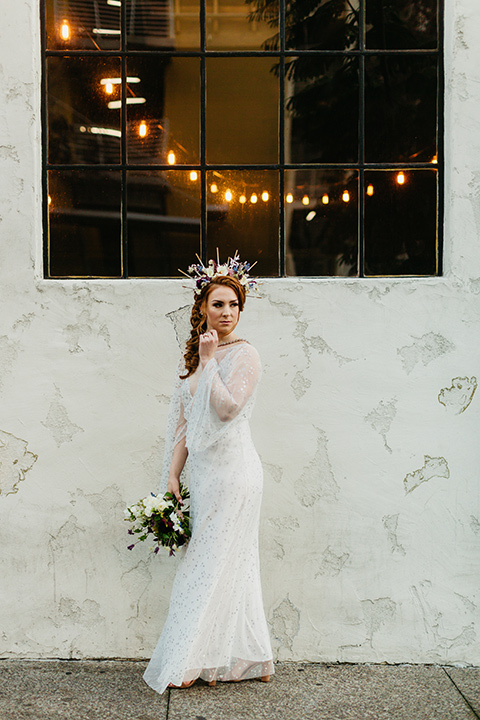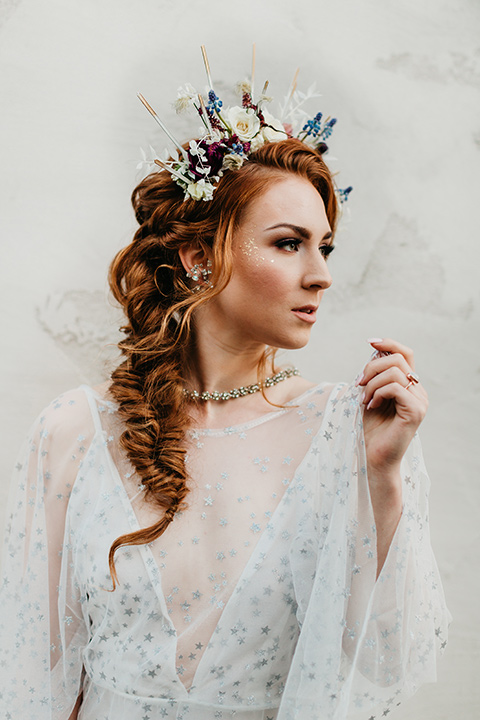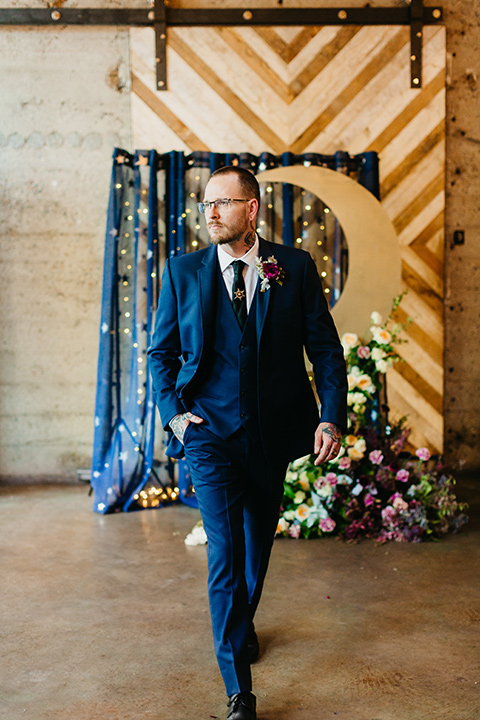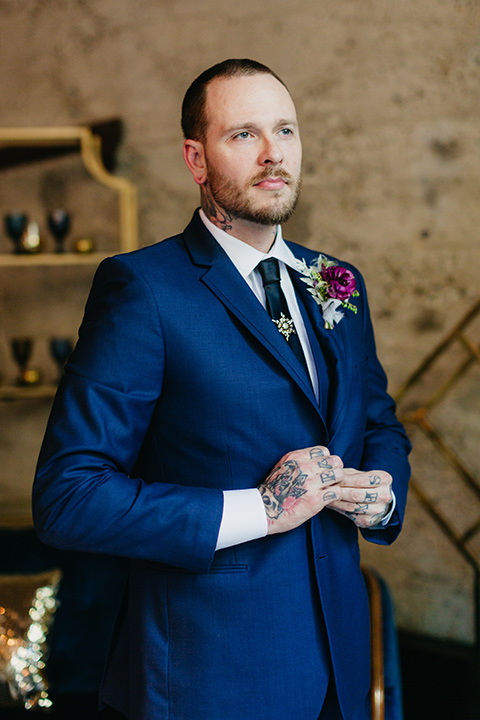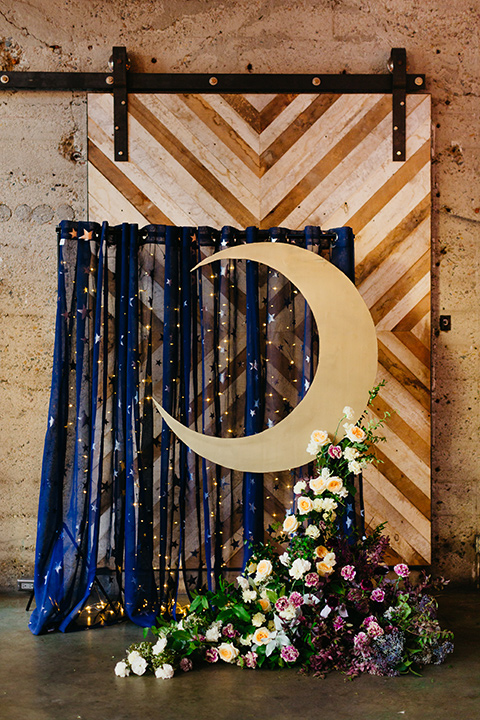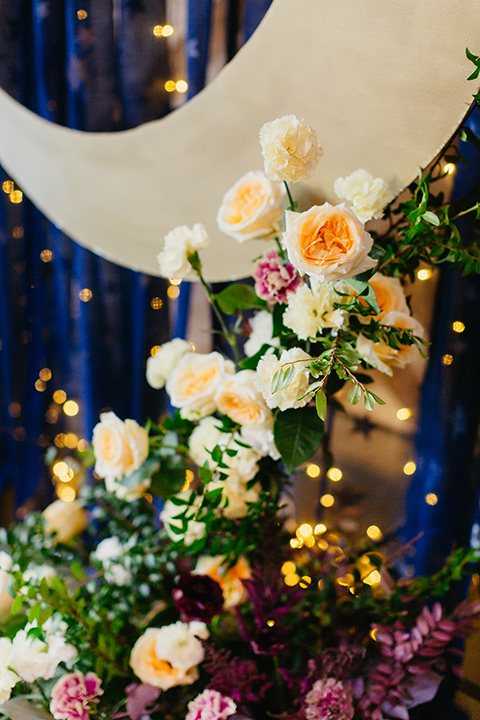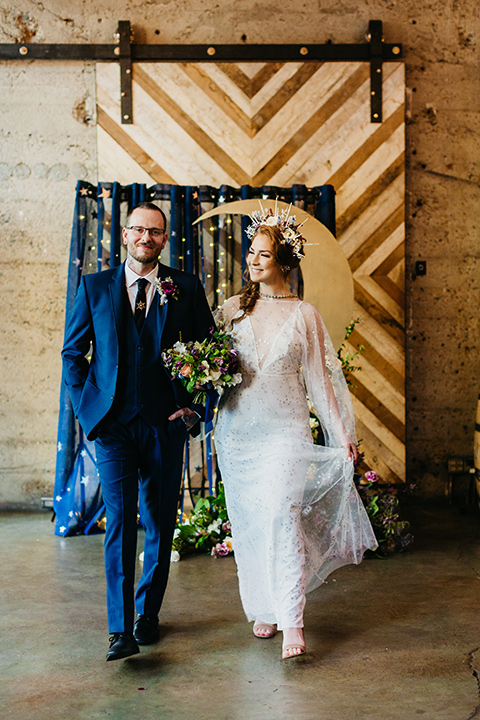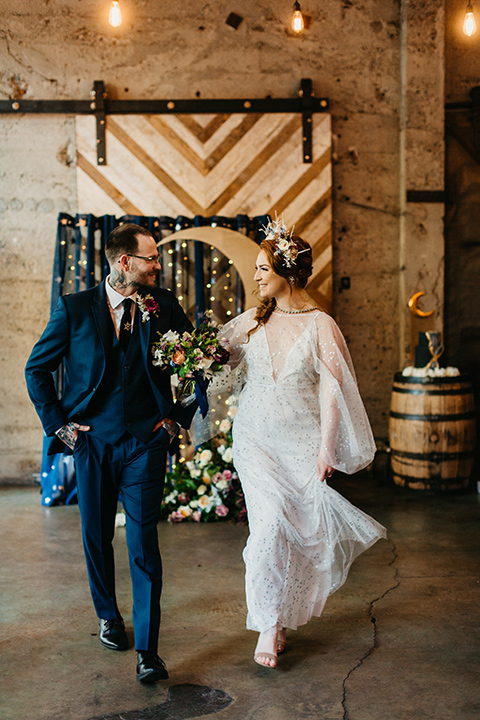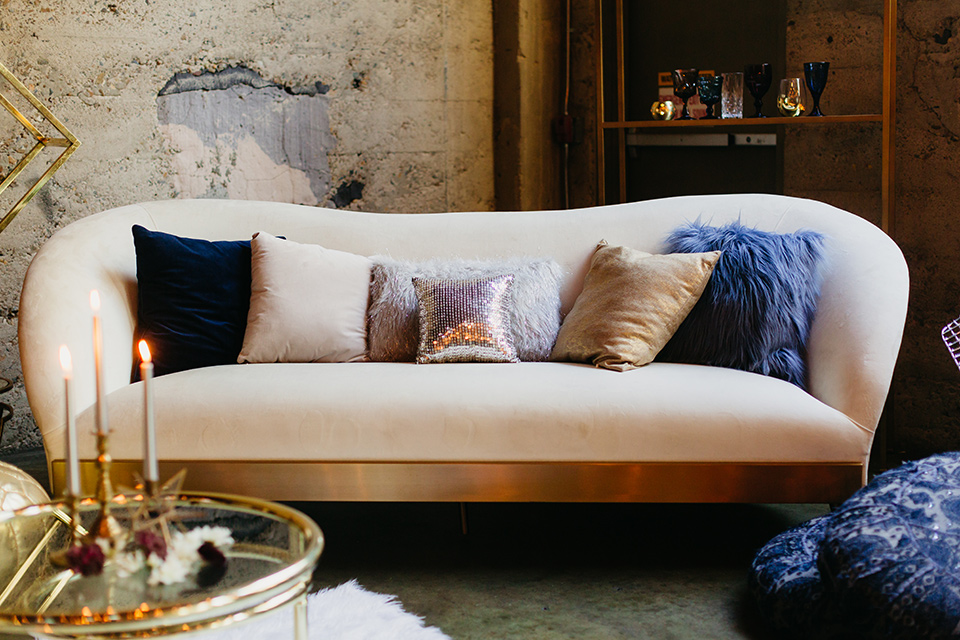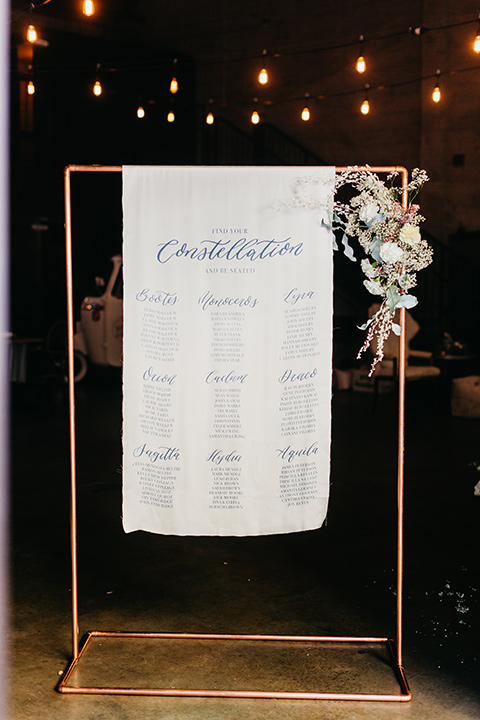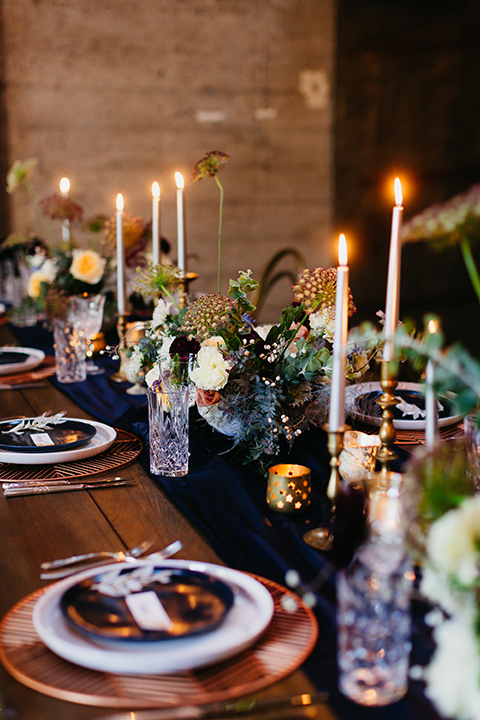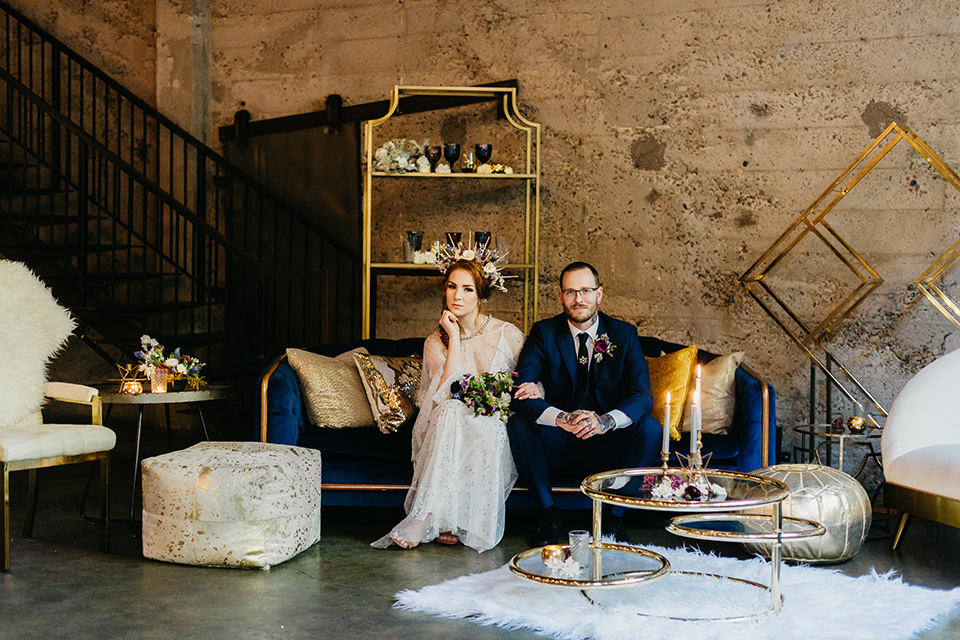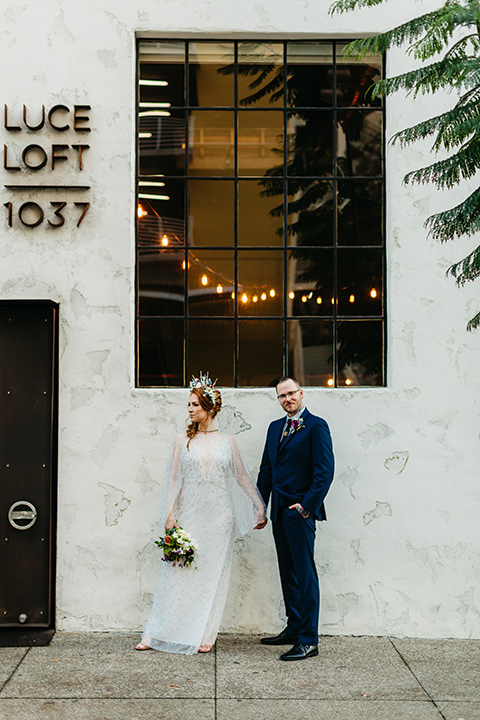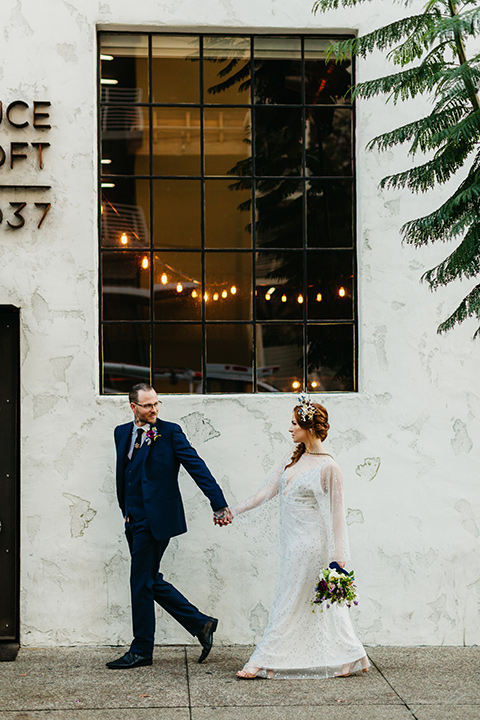 Florals: Bespoke Occasions | Signage + Calligraphy: Lavender and Sea | Dinner + Glassware: Not My Dish | Mobile Bar: Get Cozy Bars | Furniture + Textiles: Human Kind Design Co. | Moon: Natalie Blooms | Accessories: Vintage Jewelry Lounge | Rings: Raw by Olivia Mar | Hair Stylist: Cassidy Hair Stylist | Makeup: Makeup by Adrianne | Bride: Olivia Mar | Groom: Kyle Duffy | Cake: Cute Cakes SD