Venue: Callaway Winery
Photography: Carrie McGuire
Event + Floral Design: Tularosa Flowers
Planning: Compass Design Events
Menswear Style: White Casablanca Dinner Jacket
This wedding was everything a fairytale couple would want, and let's be real any wedding at Callaway Winery is fit for royalty. What we love about this wedding is how every element looks plucked out of a storybook, but then created with a modern twist. The ceremony arch, how it looks like the outline of an old romantic cathedral. Or the use of color and luxurious décor to make the reception tables look like a bountiful summer feast of beauty! Every element big and small played it's part perfectly.
The bride wore an ethereal white gown with a pin dot flowing fabric and plunging neckline. Her hair was swept back in a loose braided style with a colorful floral bouquet. The groom wore out Casablanca white dinner jacket with black pants and accessories. Creating the perfect prince charming look.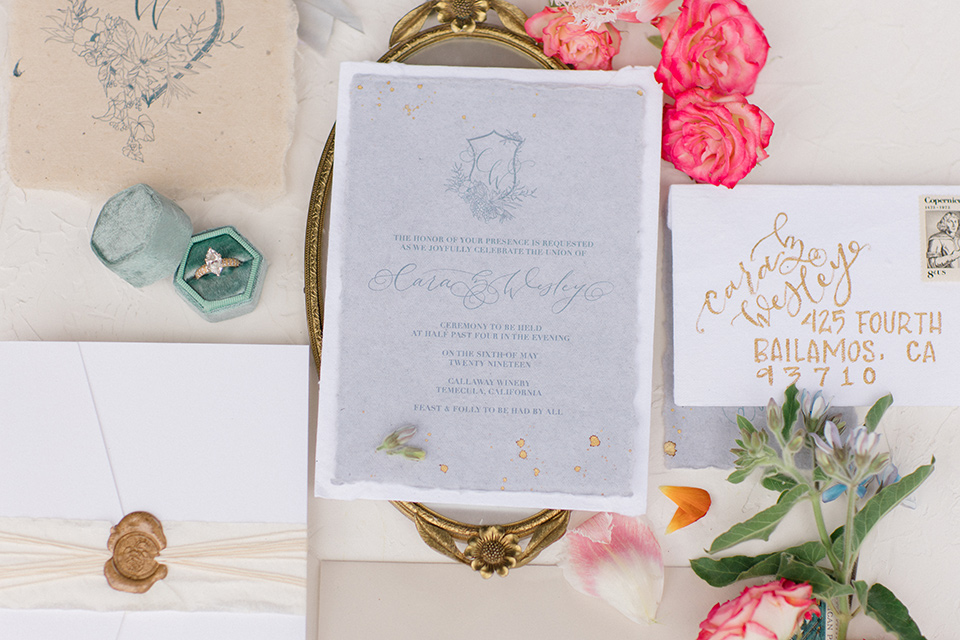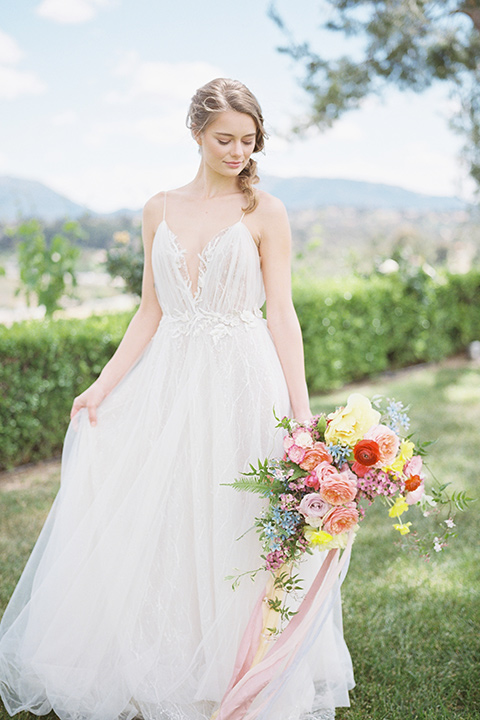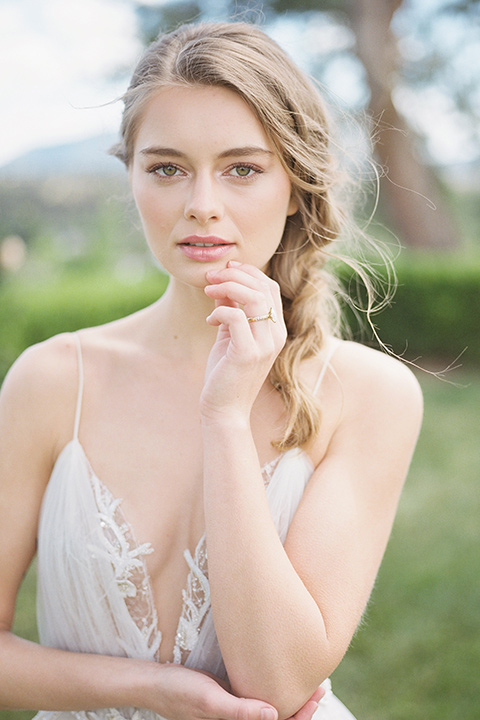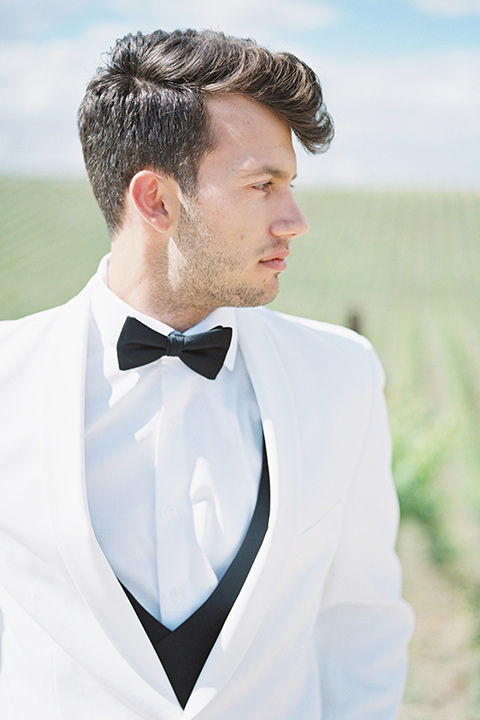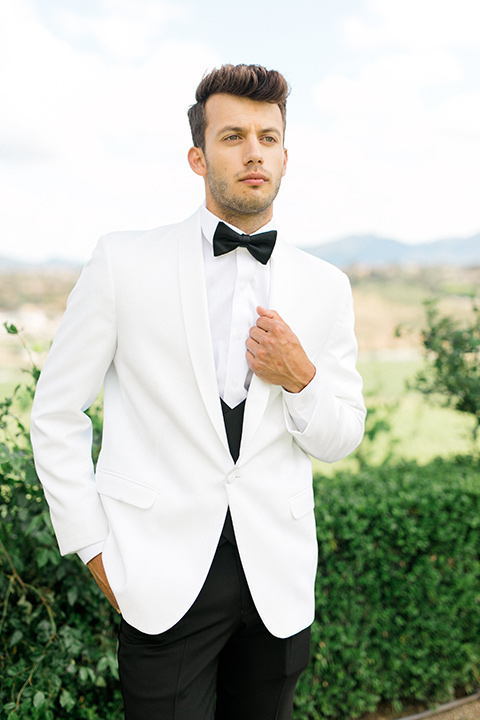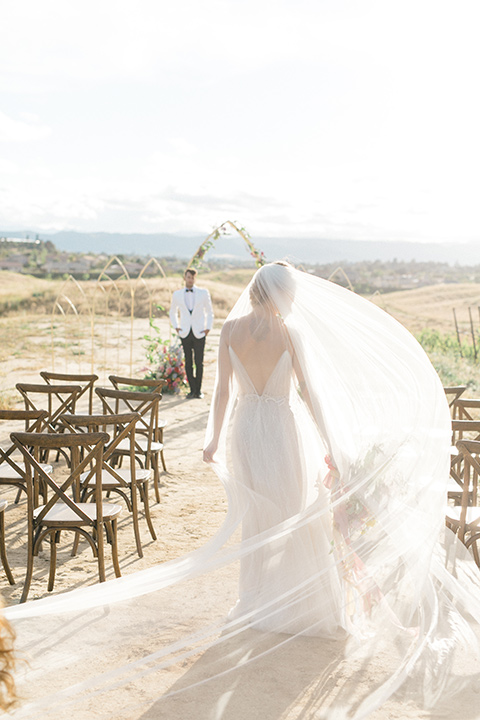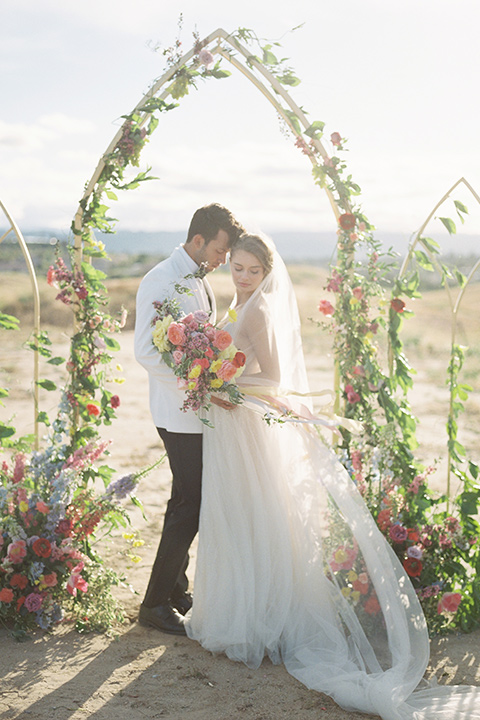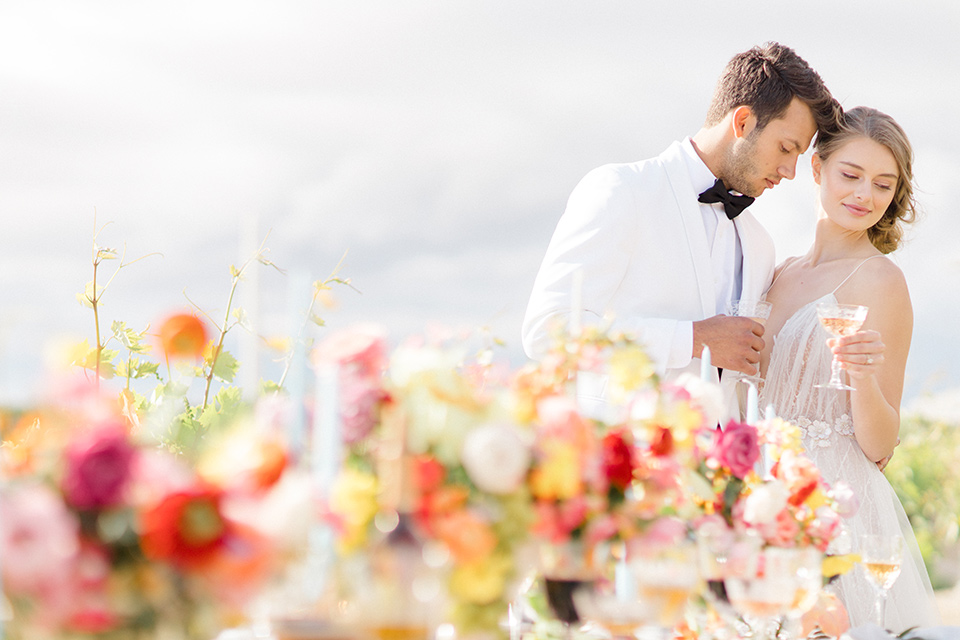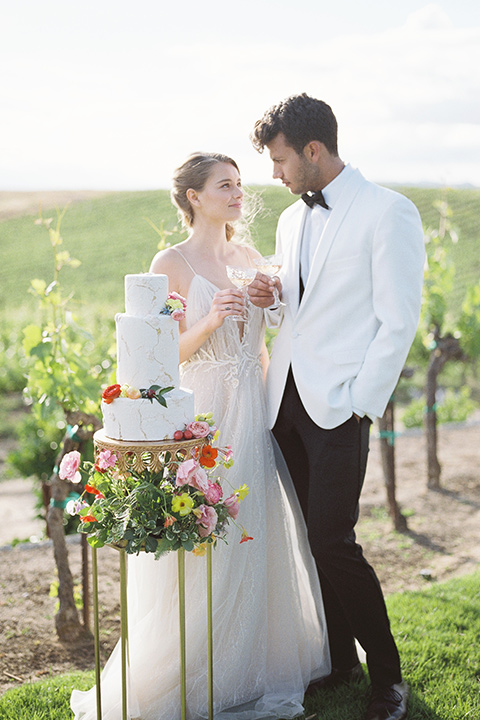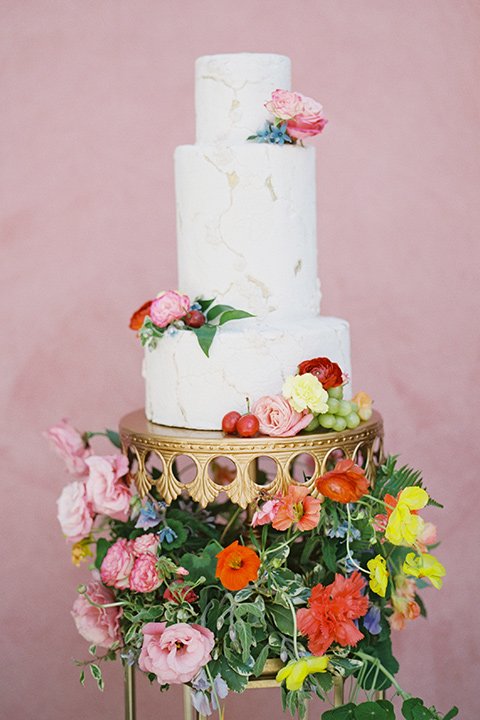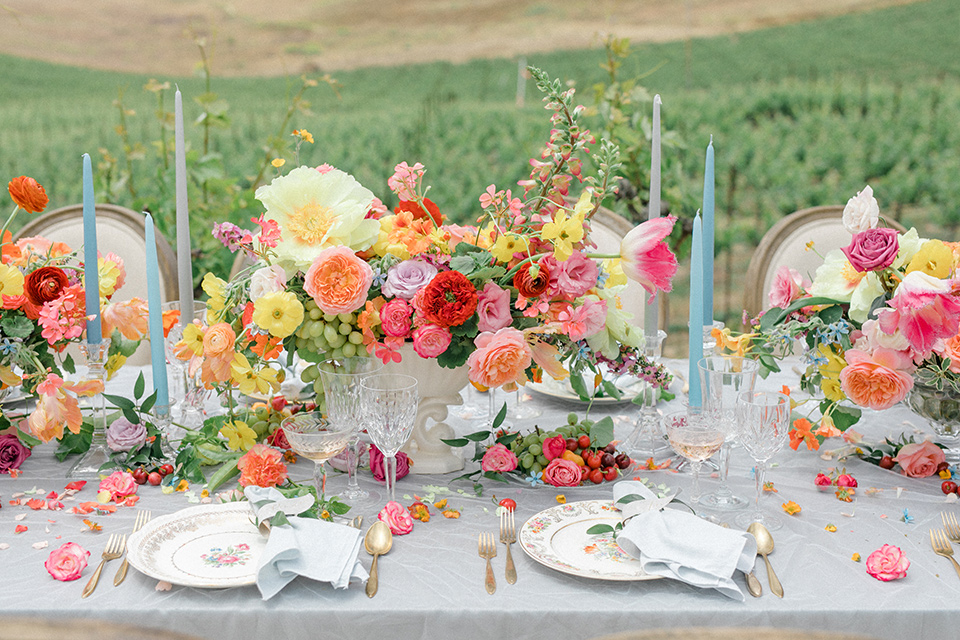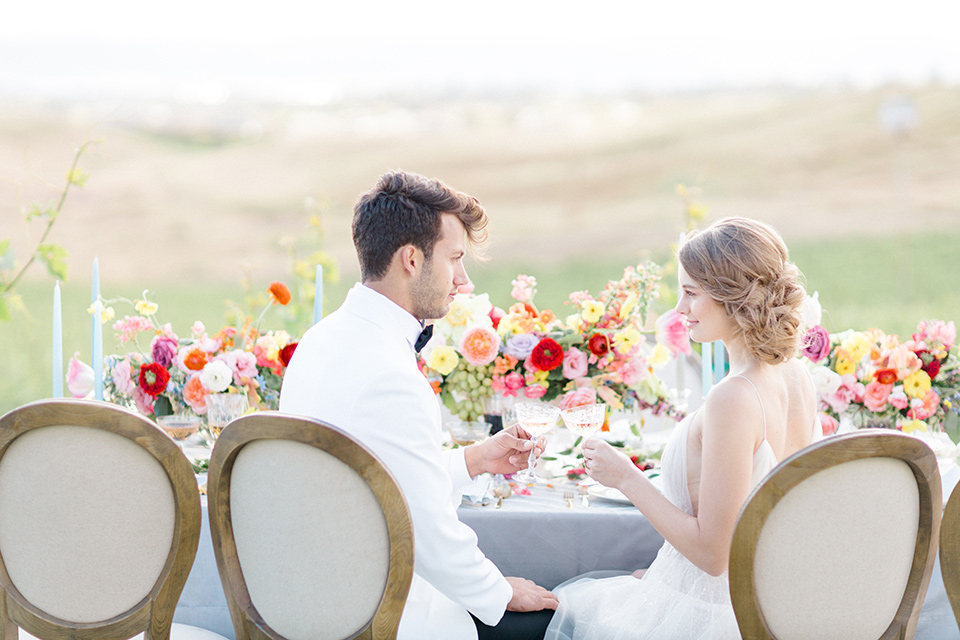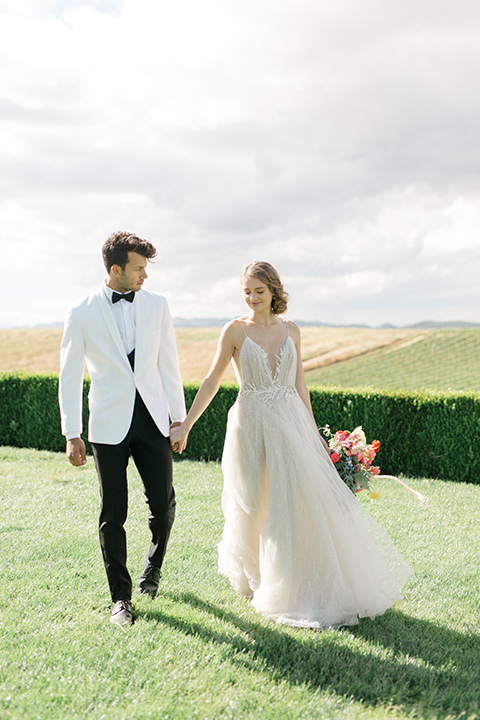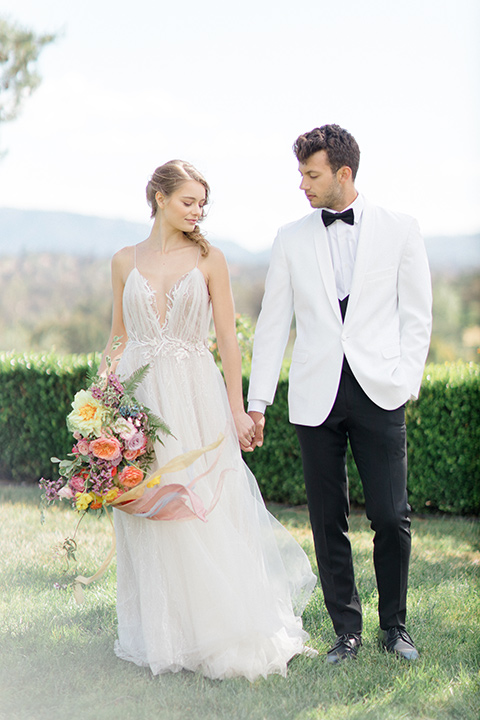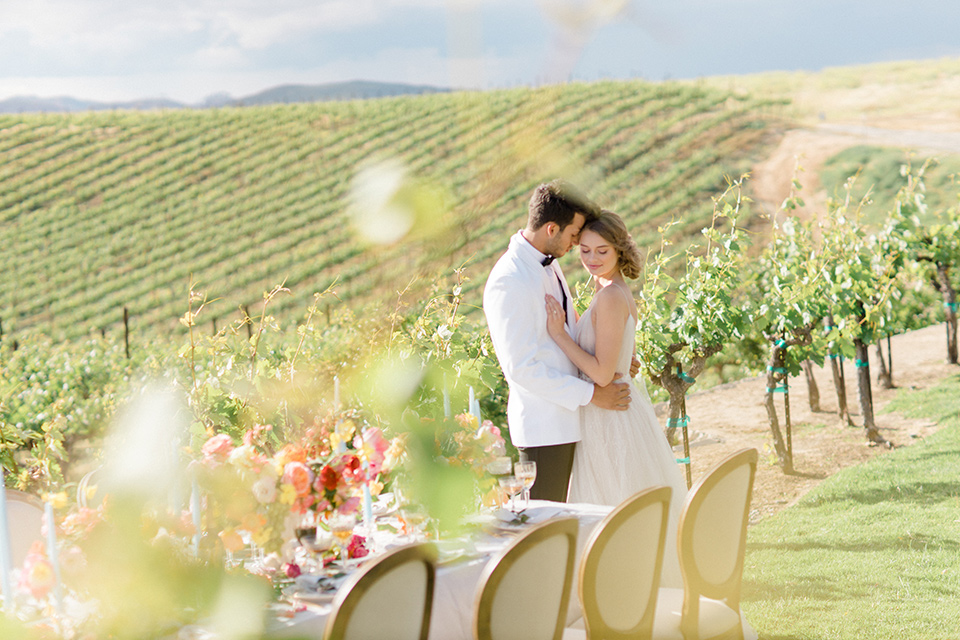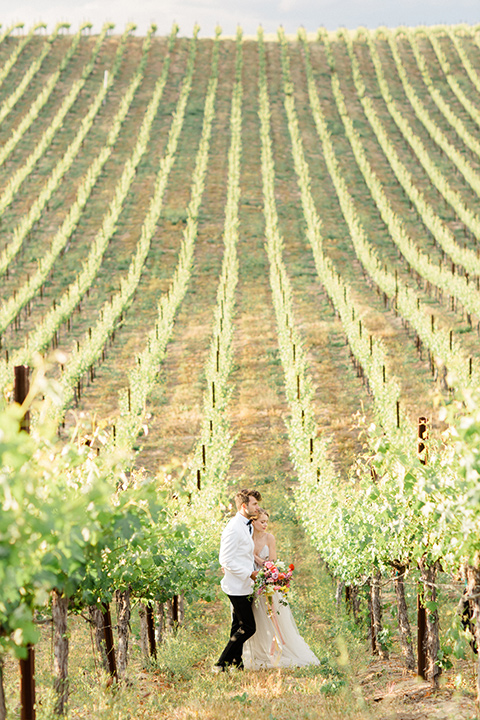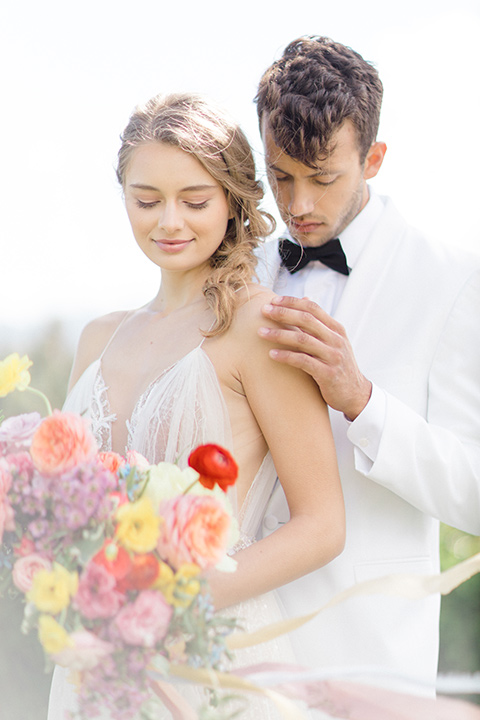 Videography: True North Cinema | Rentals: Encticing Tables | Rustic Rentals: Rustic Events | Boutique Rentals: APR Boutique Event Rentals | Tabletop Rentals: The Hostess Haven | Bridal Boutique: En Blanc | Gown Designer: Liz Martinez | Veil: Daphne Newman | Beauty: Girl Meets Bongga | Cake: Cakes to Celebrate | Stationery: Weeds in the Breeze | Models: Willow Models | Groom: Zach Silvas | Bride: Kass | Ribbon: Oh, So Pretty | Shoes: Badgley Mischka | Styling Matt: The Styling Mat | Film Lab: PhotoVision | Rings: Allen Gleur