Venue: Blue Barn Lavender Farm
Photography: Camila Margotta Photography
Design + Coordinator: Rayanne Rose Weddings
Menswear Style: Slate Blue Suit with tan pants and a champagne long tie
We love a great mix and match look, and this one may just be one of those classic combos that makes our style hearts go wild. What we mean by mix-and-match is pairing a different color coat and pant to create a new cohesive and stylish look.
The groom wore a Slate Blue coat with a pair of tan pants and vest. A big pro tip from us here at Stitch & Tie, is to match the vest and the pants the same color. That way, if you take off the jacket at some point during your event, you will still have a cohesive look.
This wedding complimented the stunning and rustic outdoor venue, with flowing soft linens and bright colored florals. The bride wore a flowing white gown with a modern lace bodice and long train. And let us not forget to mention the adorable doggo that graced us all with his presence, and we all fell in love with.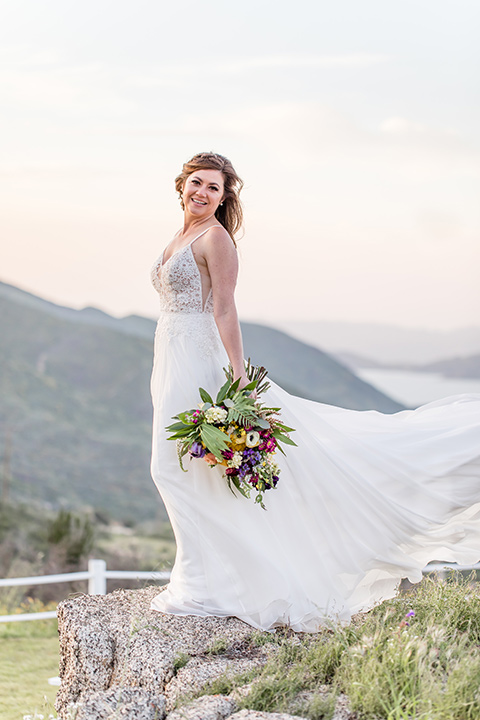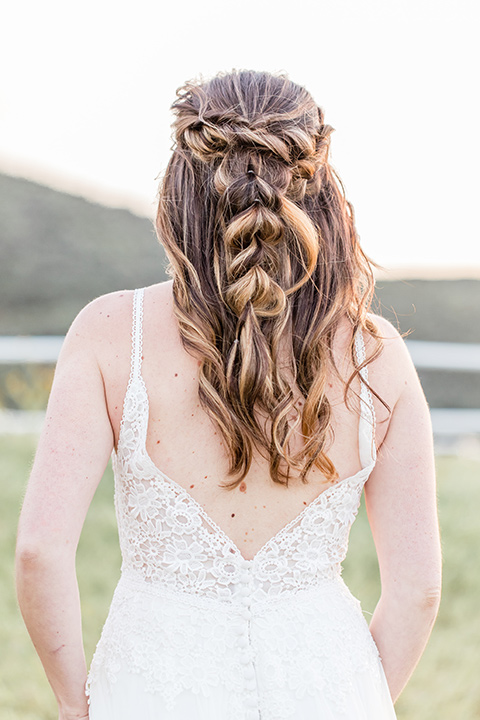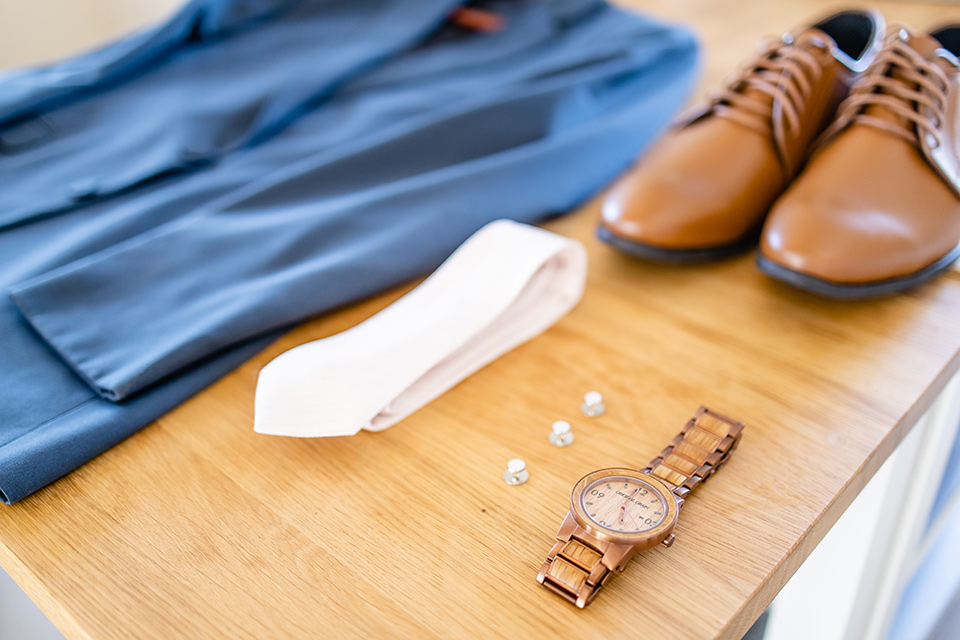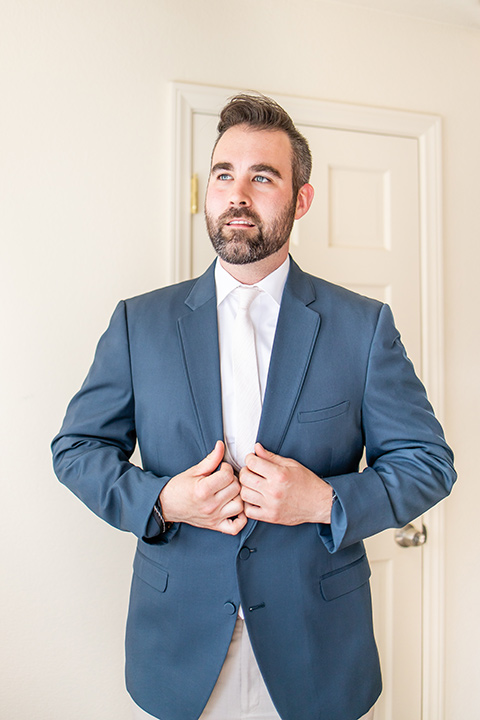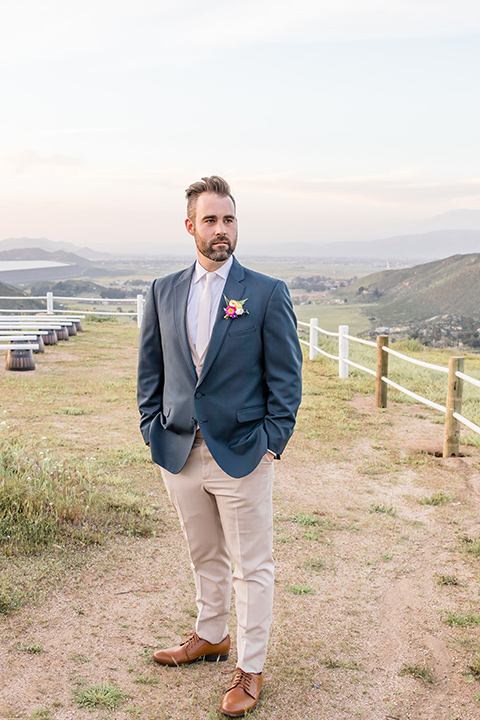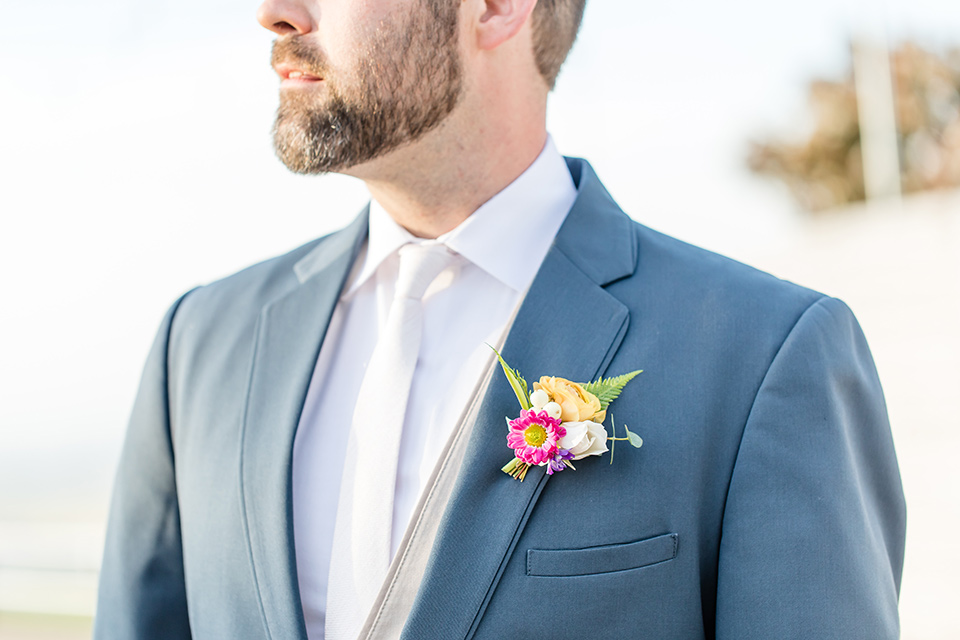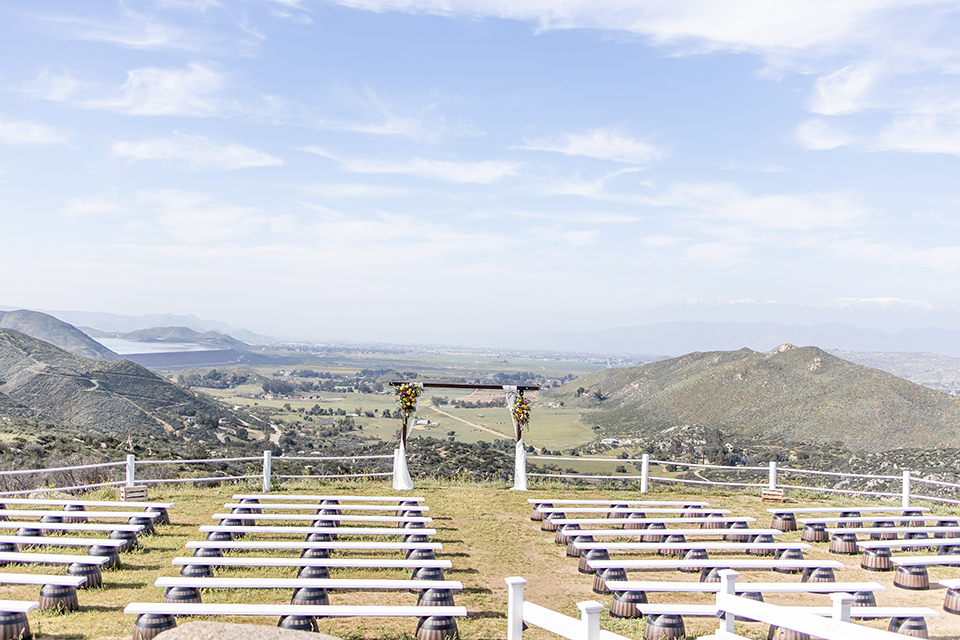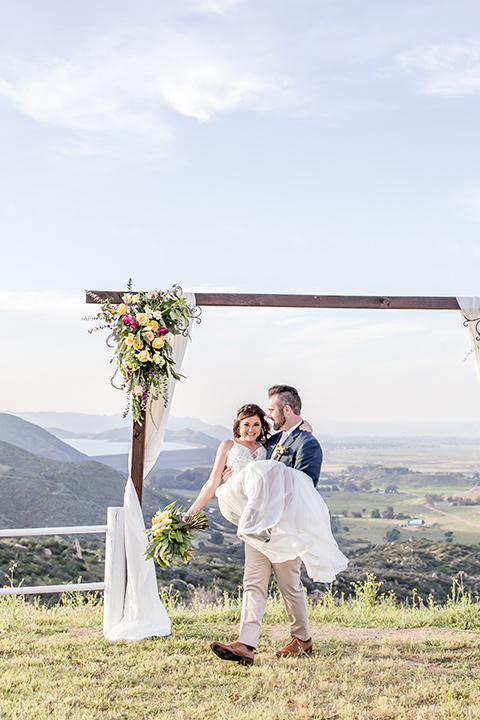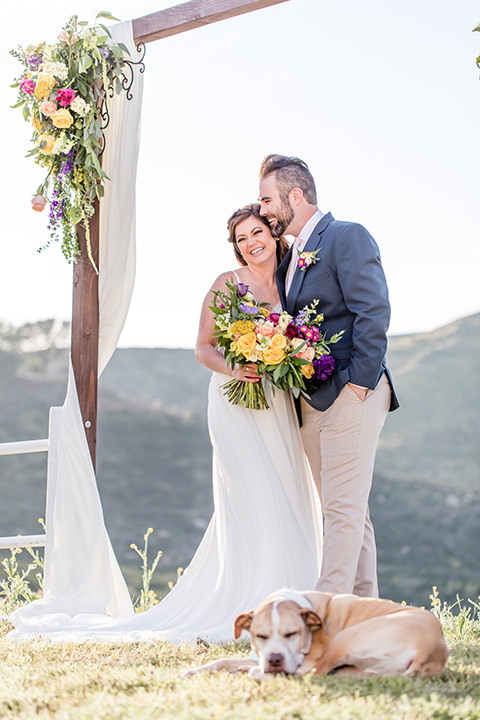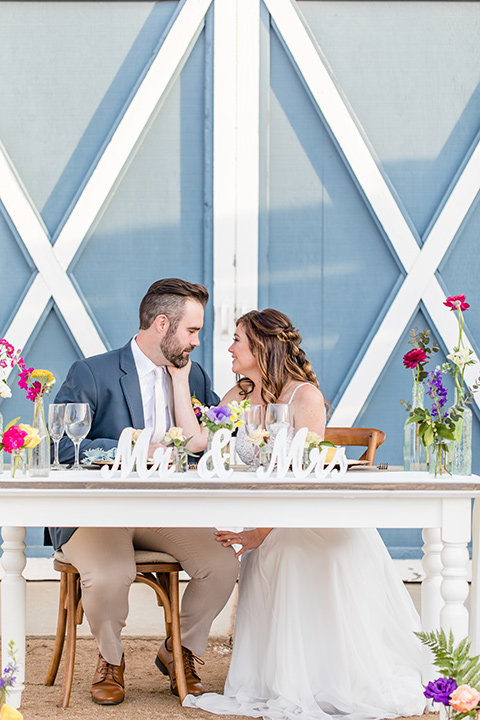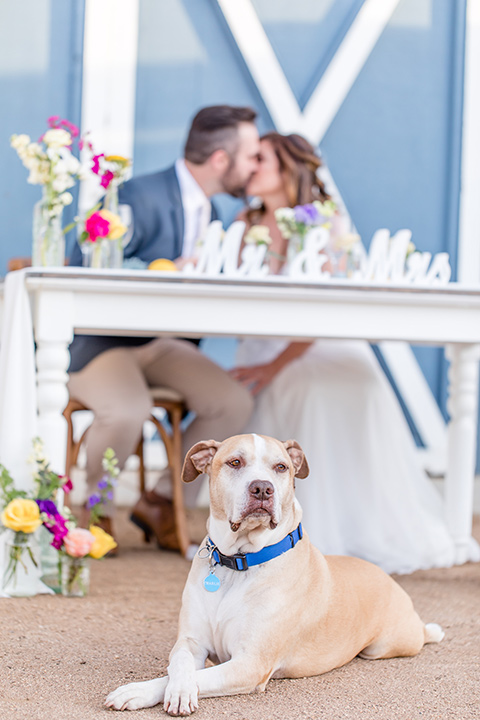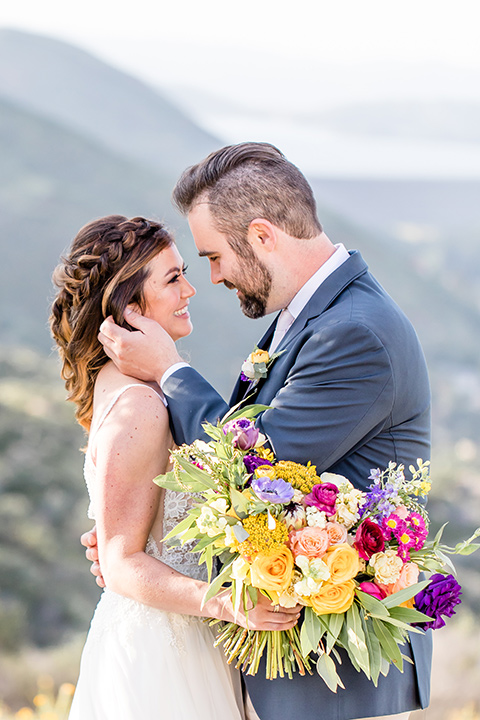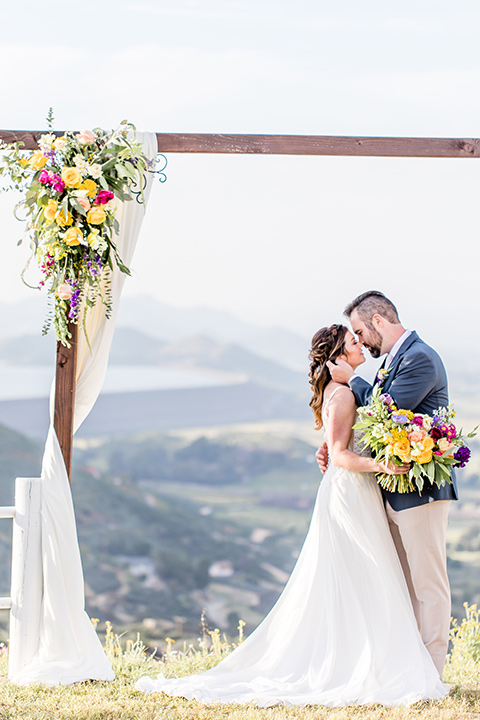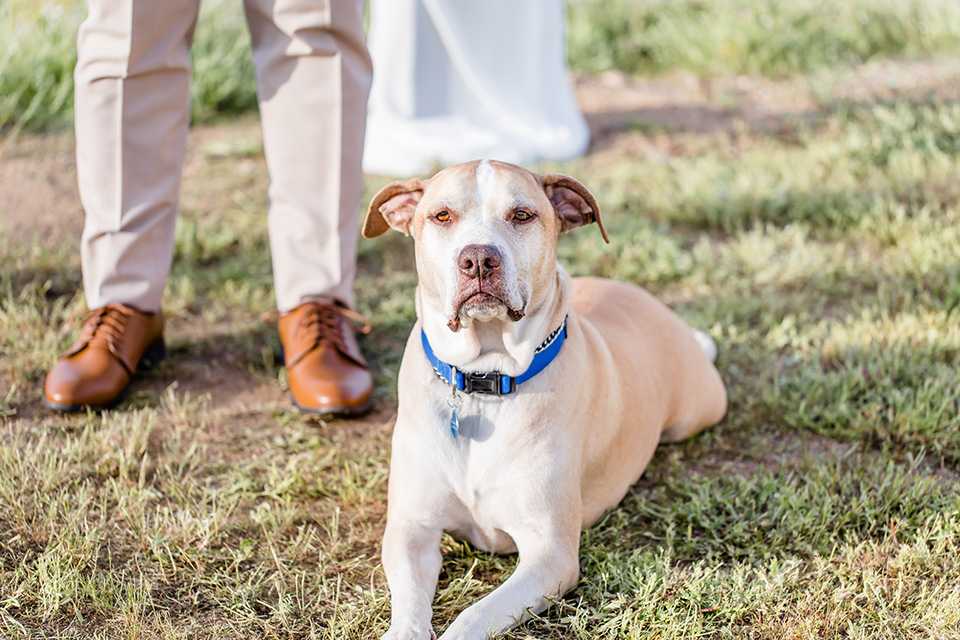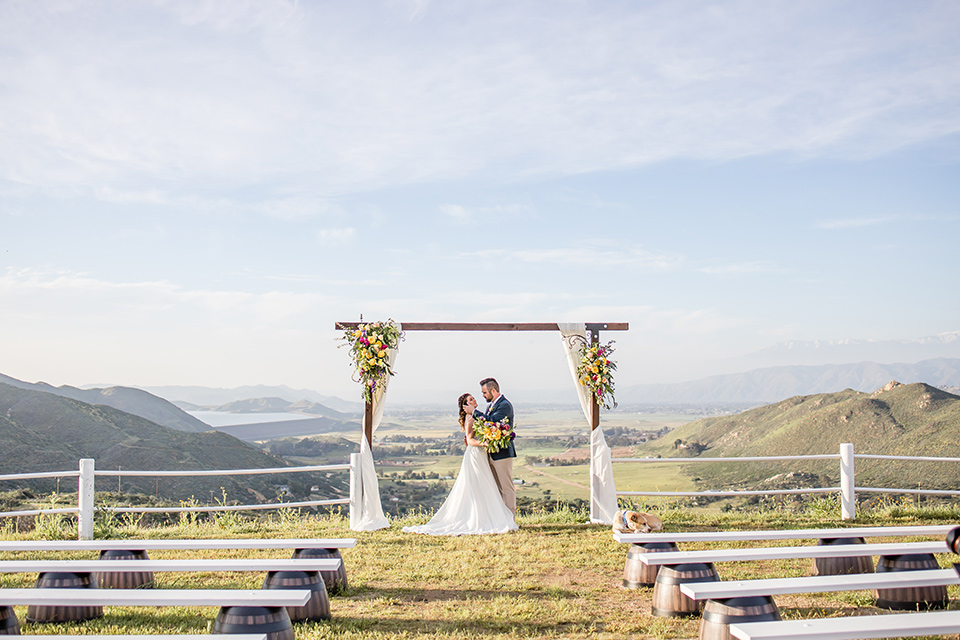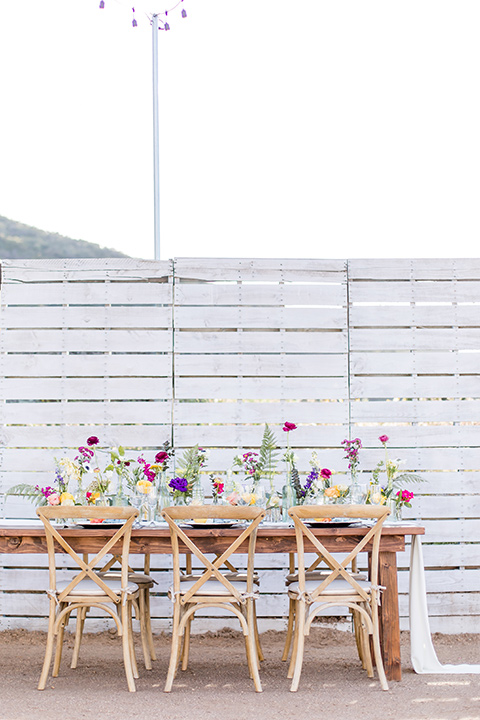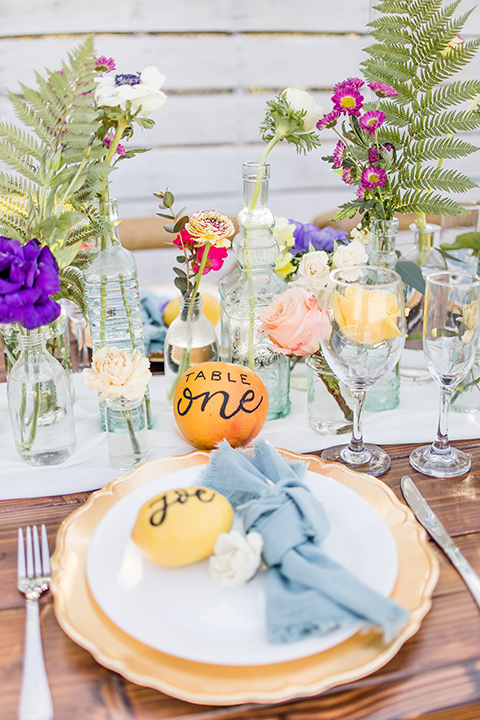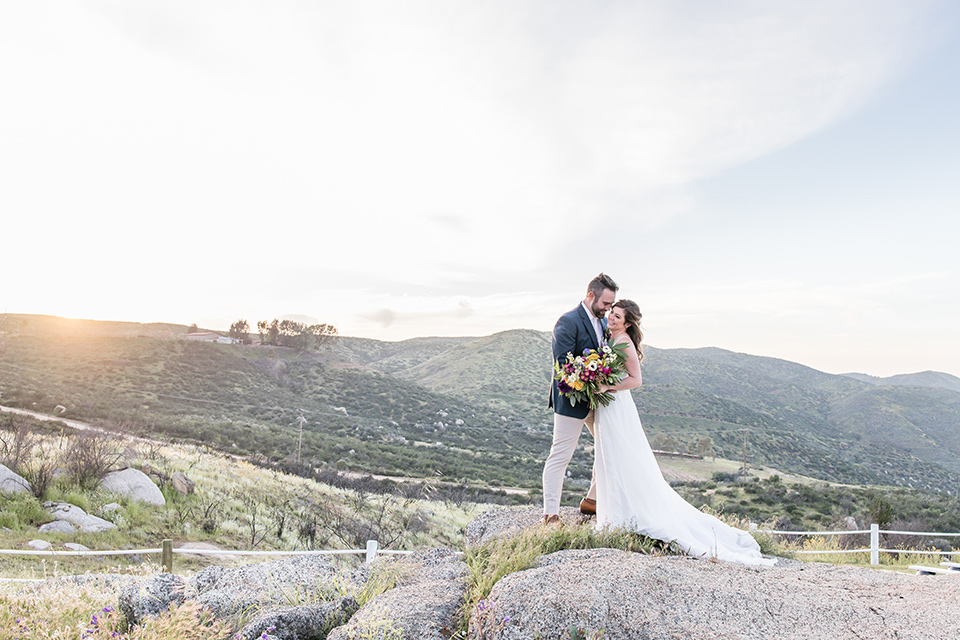 Florals: The Sweetest Blooms | Videographer: Venture Outbound Films | Calligraphy: Andersign Calligraphy | Hair: Hair by Kaelyn Christine | Gown: Bridal Showcase | Bridal: Larson | Groom: Laurence Rathbun