Venue: Quail Haven Farms
Photographer: Great Woodland Photography
Planner: Events by LIFT
Menswear: Black Velvet Peak Lapel Tuxedo with a black long tie
Today we're bringing you a creative wedding design that added some mystical vibes into an otherwise pretty woodland wedding setting. Anyone can have an outdoor wedding with an open air dinner, tea lights and lush florals but by incorporating a moon theme, it takes the wedding theme to a whole different level. Since there were black elements to this wedding design like the vintage car, dinner plates, cake, and bride's leather jacket, doing a black velvet groom's coat made perfect sense. The black velvet tuxedo is classic yet dramatic and c'mon, driving that car wearing that coat! The bride's gown is sleek and modern but her look really fit the venue when a natural style, whimsical crown was added. This is such a unique design and we hope it inspires your own nature inspired wedding design!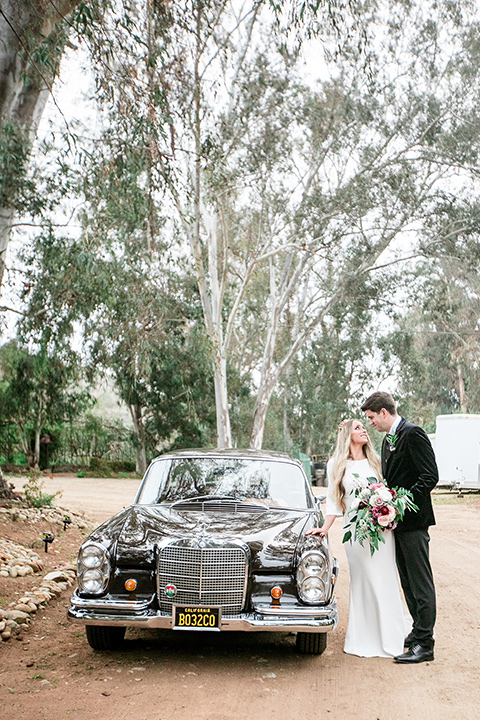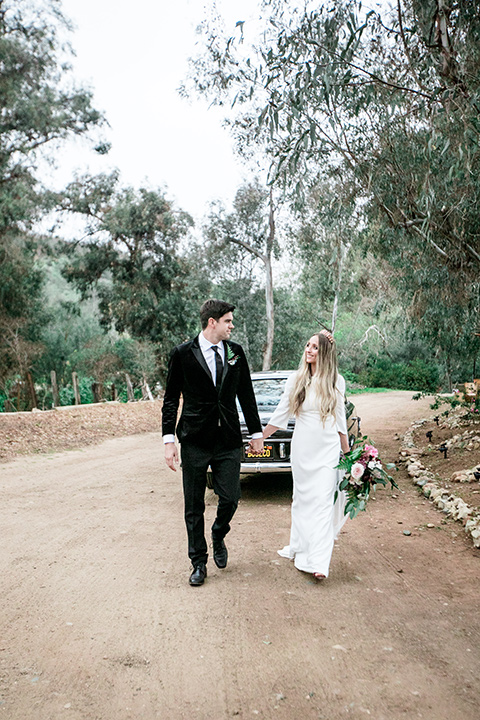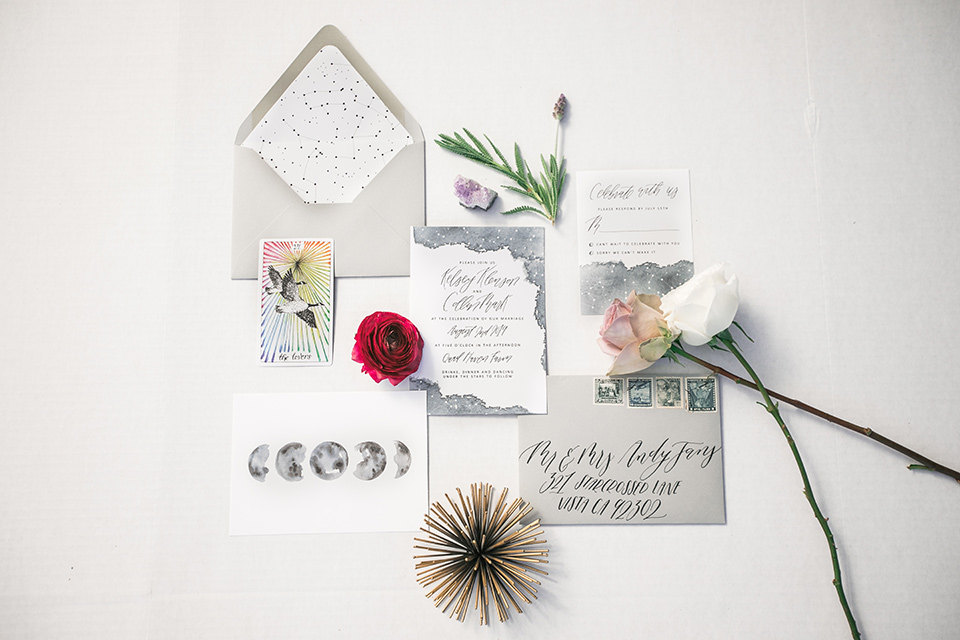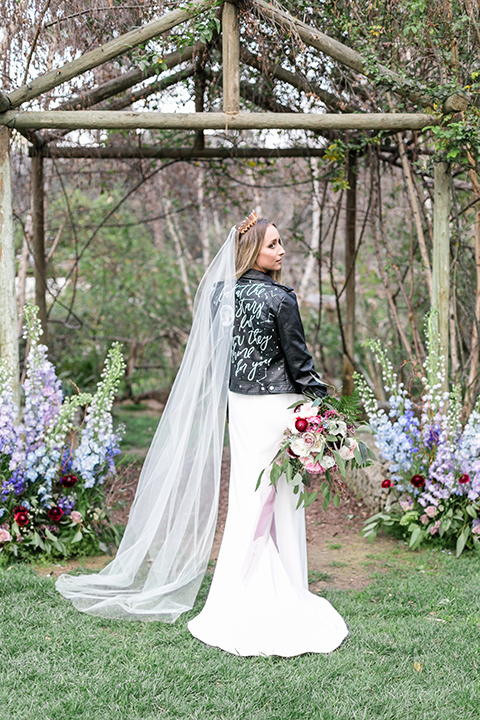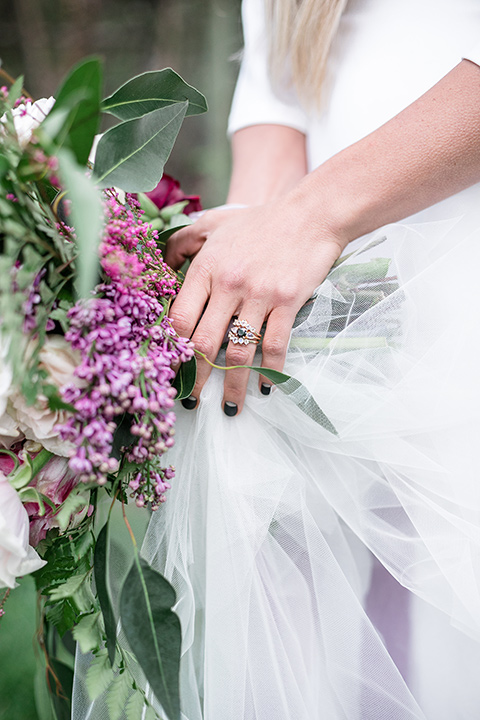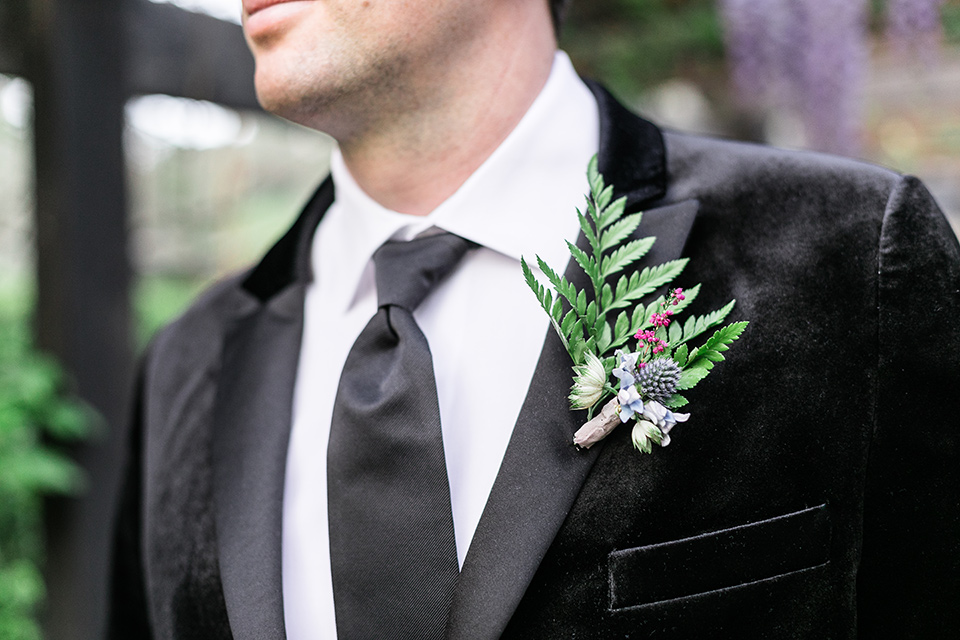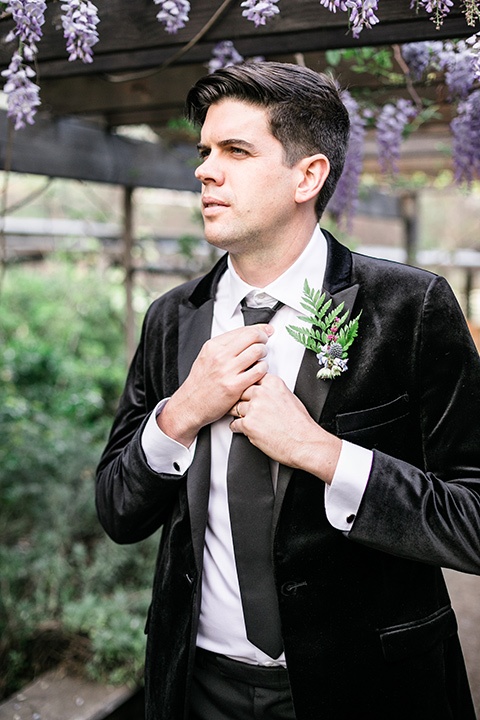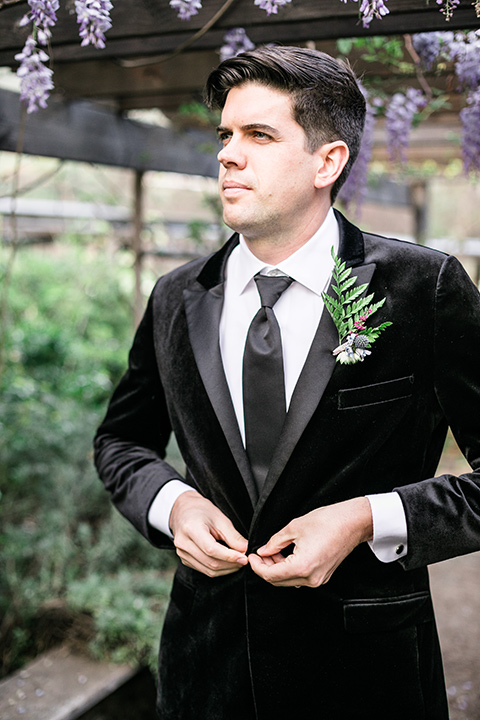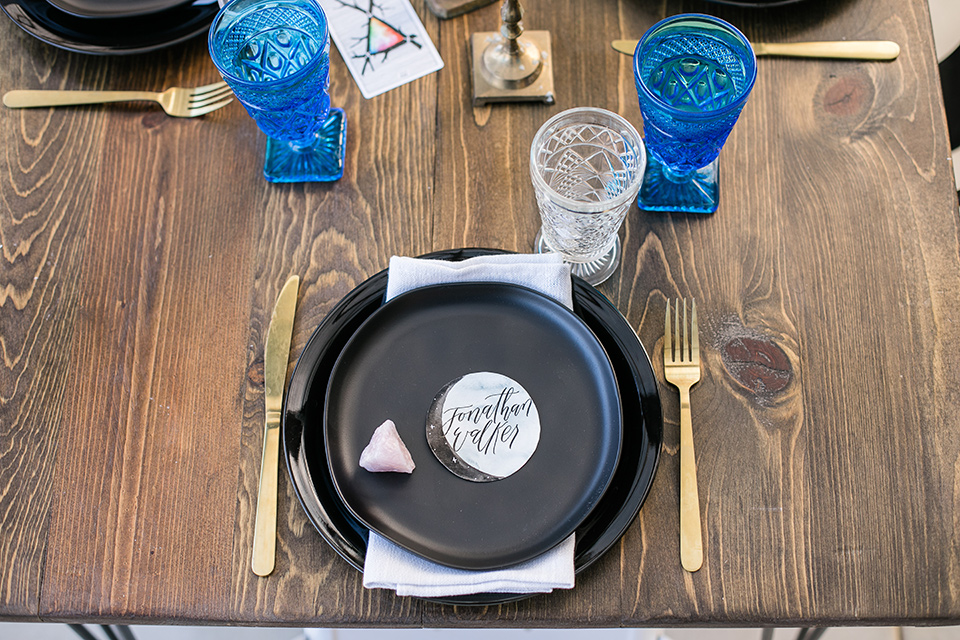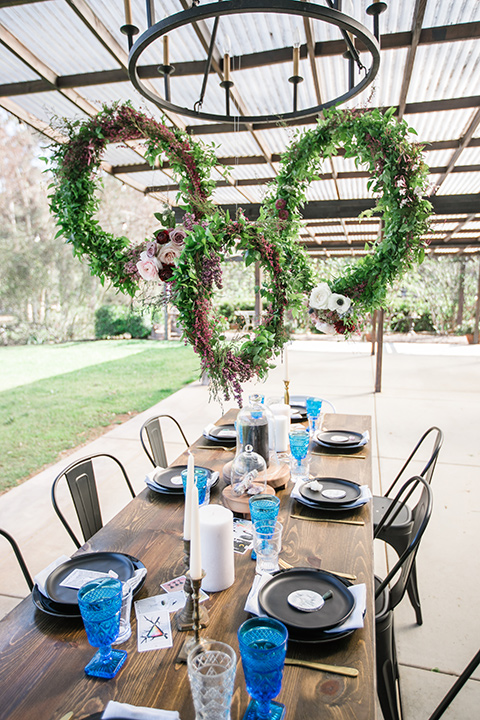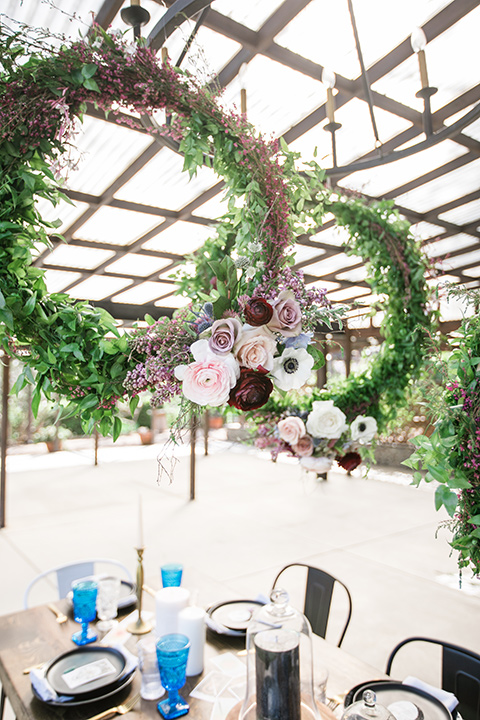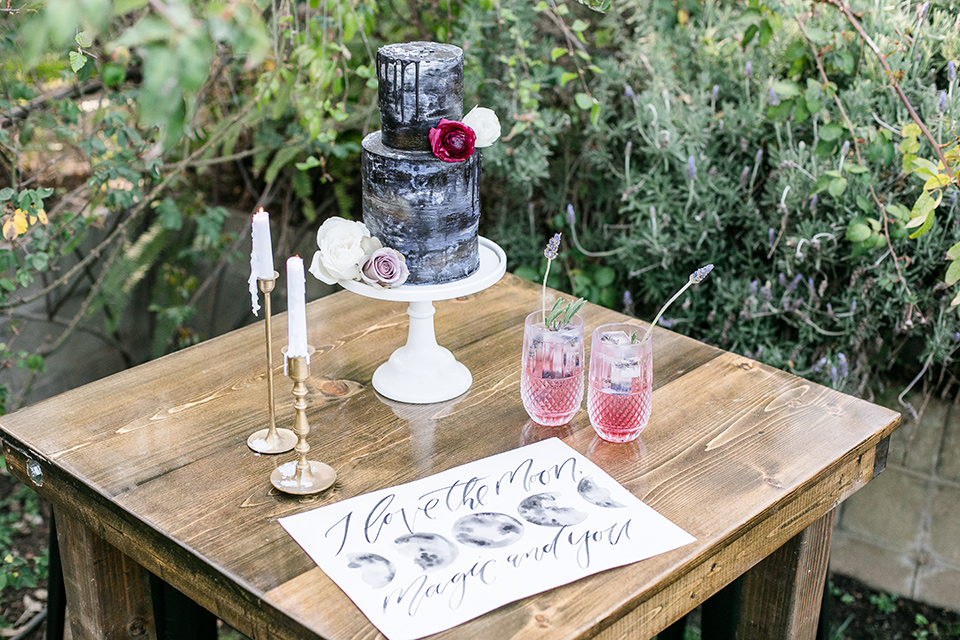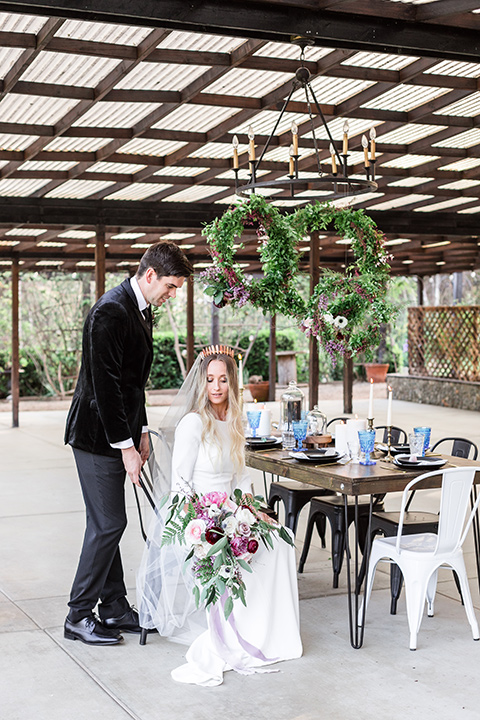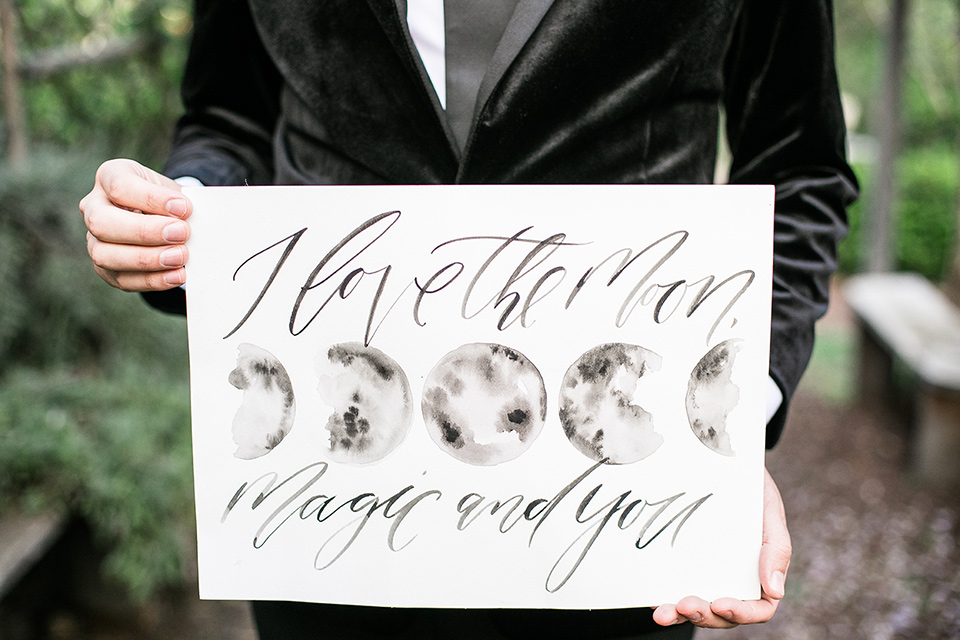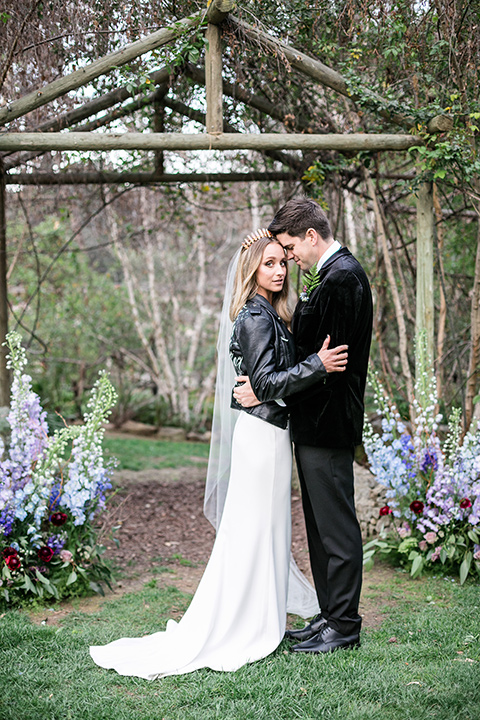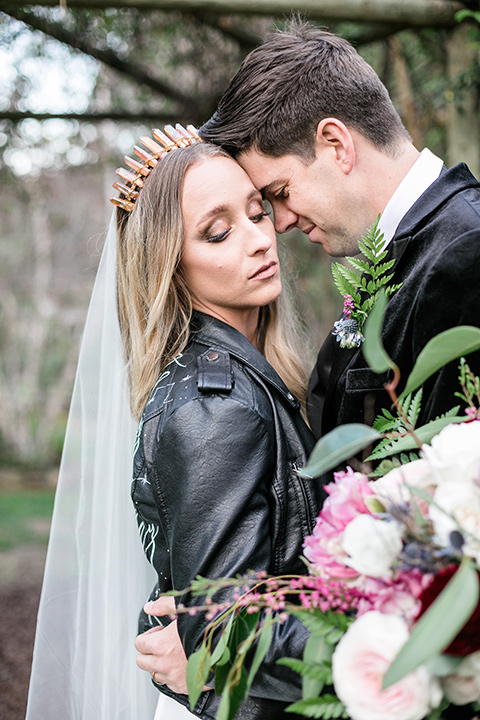 Rentals: Cedar + Pine Tables and Event Rentals | Calligraphy, Jacket + Signage: Four Things Paper | Jewelry: Marrow Fineo | Gown: BHLDNo | Crowns: Natasha Pitkaneno | Shoes: Splendido | Florals: Urban Marigoldo | Beauty: Elwynn + Casso | Cake: Sweet Emma Louo