Venue: Lot 8 Events
Photographer: Sammy Nicole Photographer
Planner: CORTinate
Designer: Pow Wow Design Studio
Menswear: Charcoal Grey Tuxedo with a burgundy velvet bow tie (also shown with a bolo tie)
Welcome to a wedding design filled with beautiful deep burgundy florals placed all over the venue along with gold accents that will have you hovering over the your "pin" button. The bride wore a playful bohemian style gown with large print stars on it and flowing sleeves, it is not a gown you see every day but allows her to express her fashion style on her wedding day. Next to her, the groom wore a charcoal tuxedo which brings a modern vibe but by wearing it without a vest, it makes the look slightly more casual, and of course, his burgundy velvet bow tie fits the overall wedding design perfectly. We know you are going to love this wedding filled with collected pillows, bohemian decor and a dramatic dark color scheme!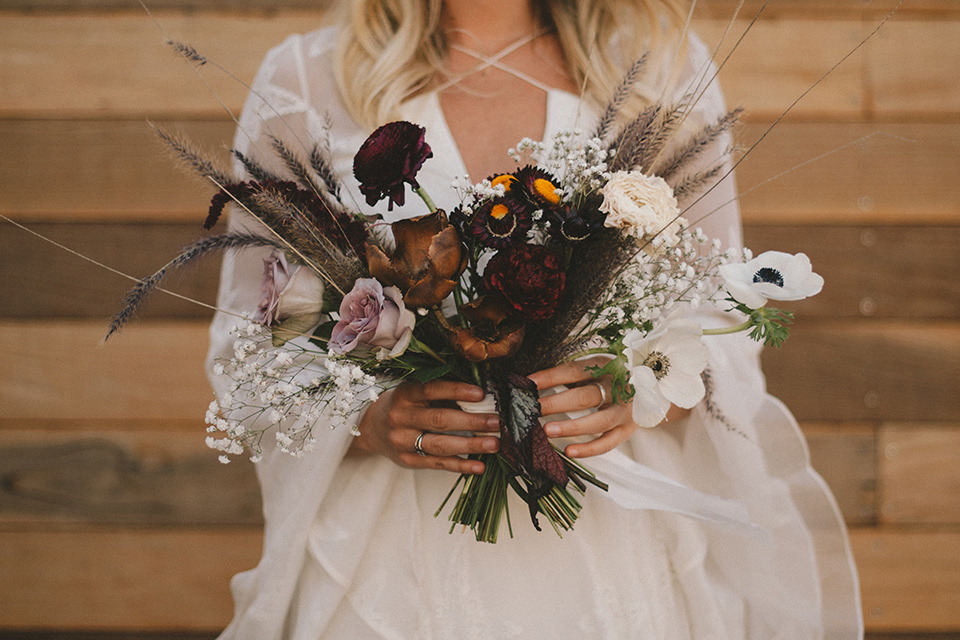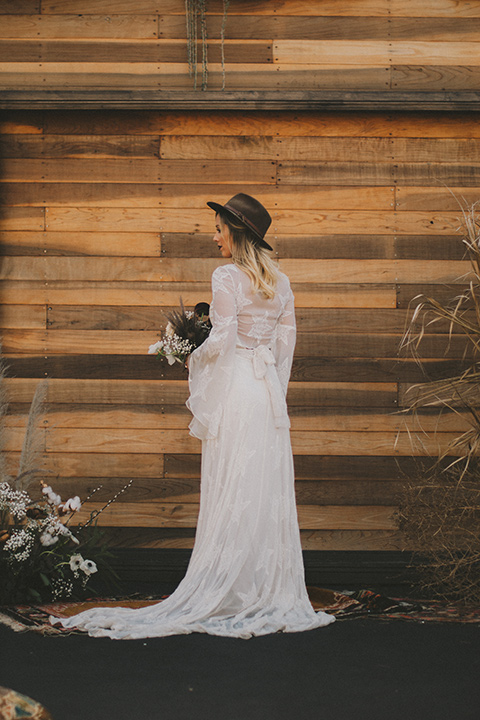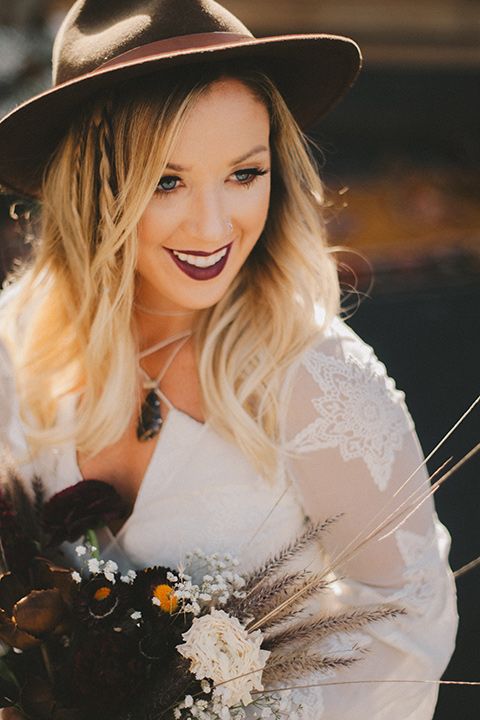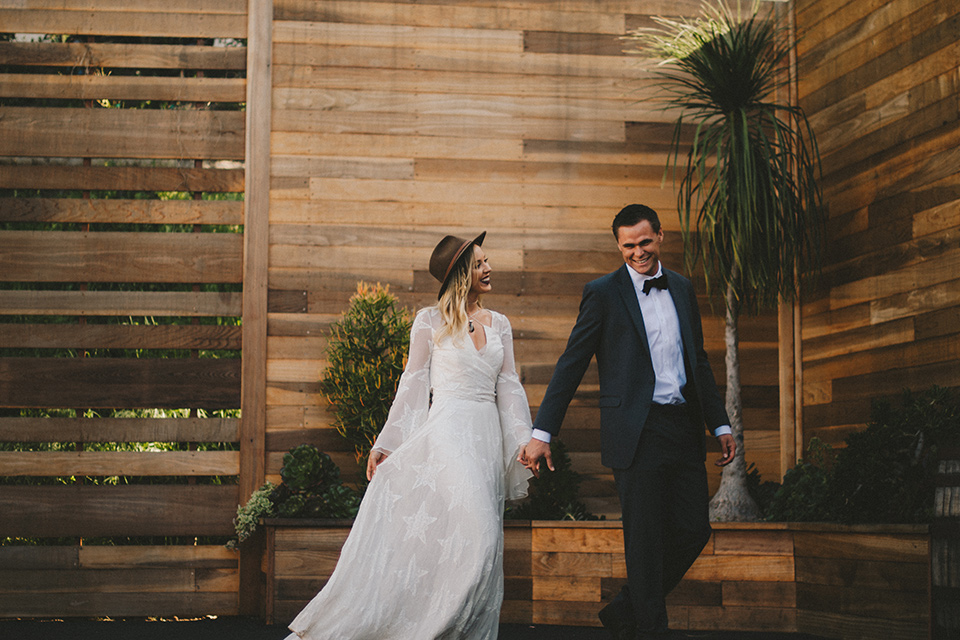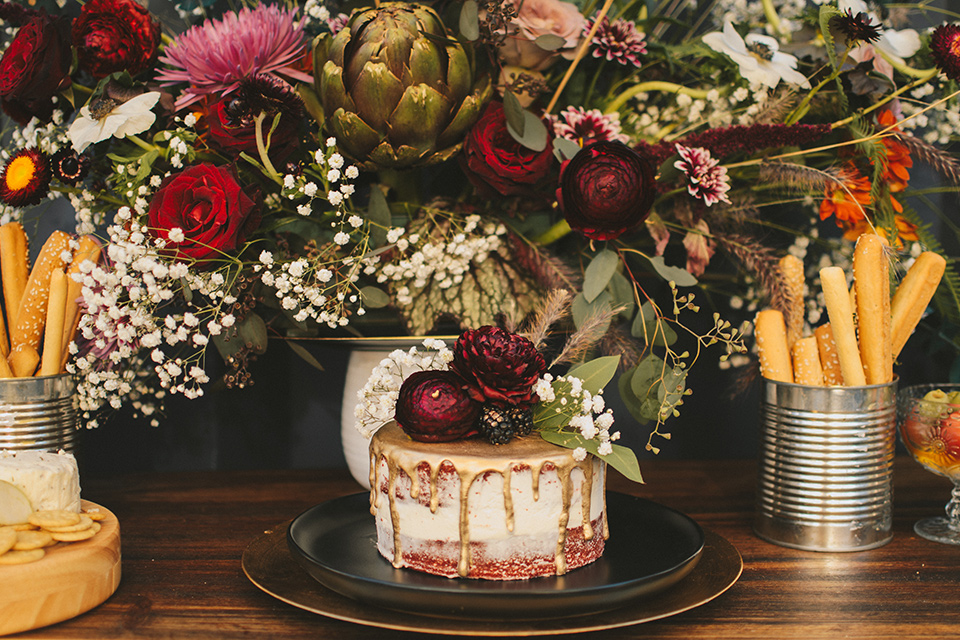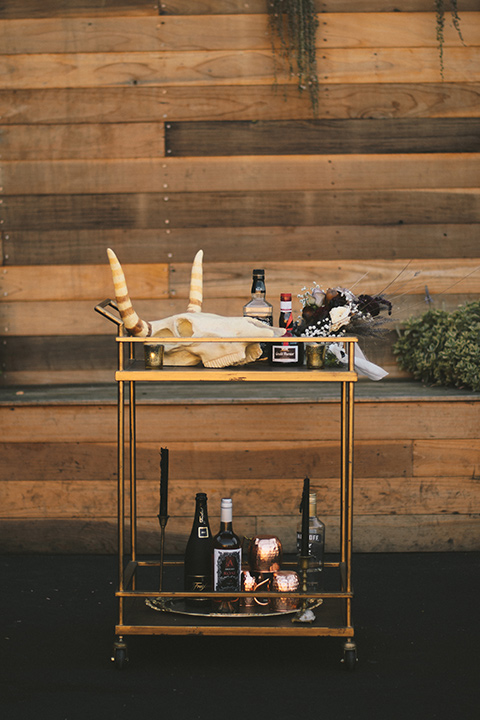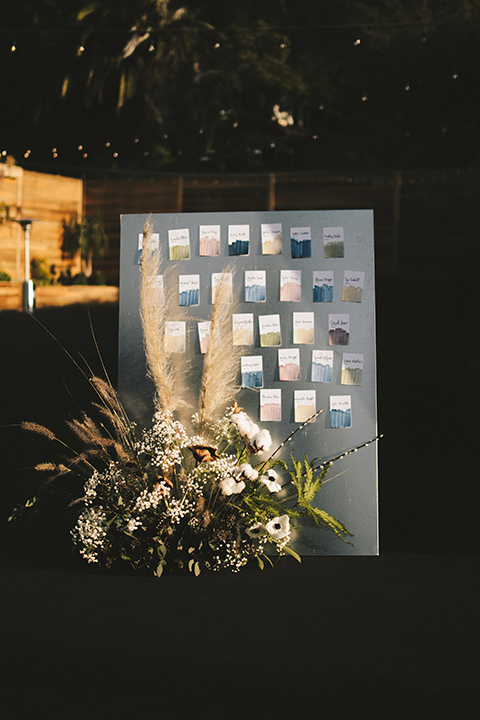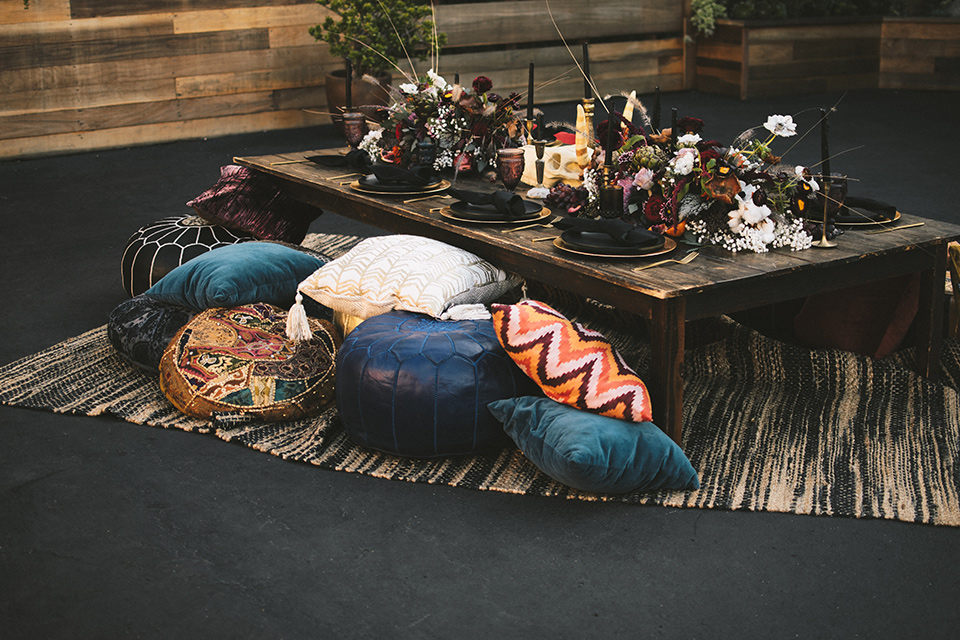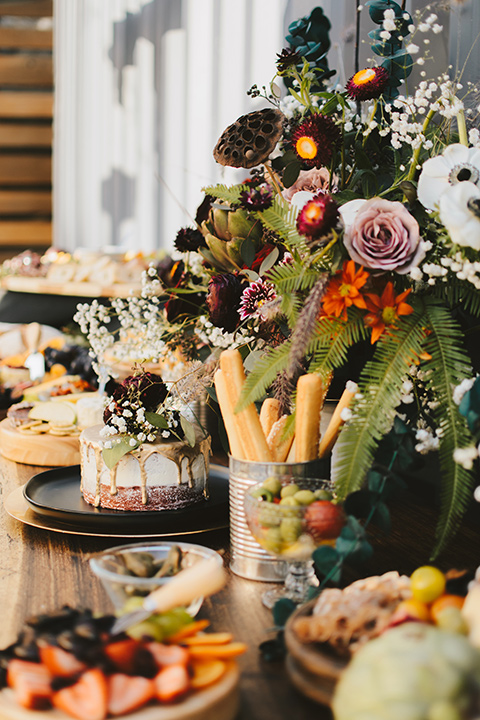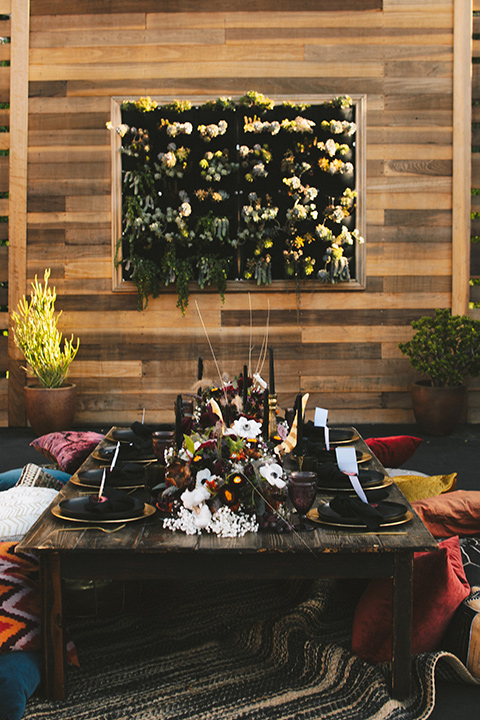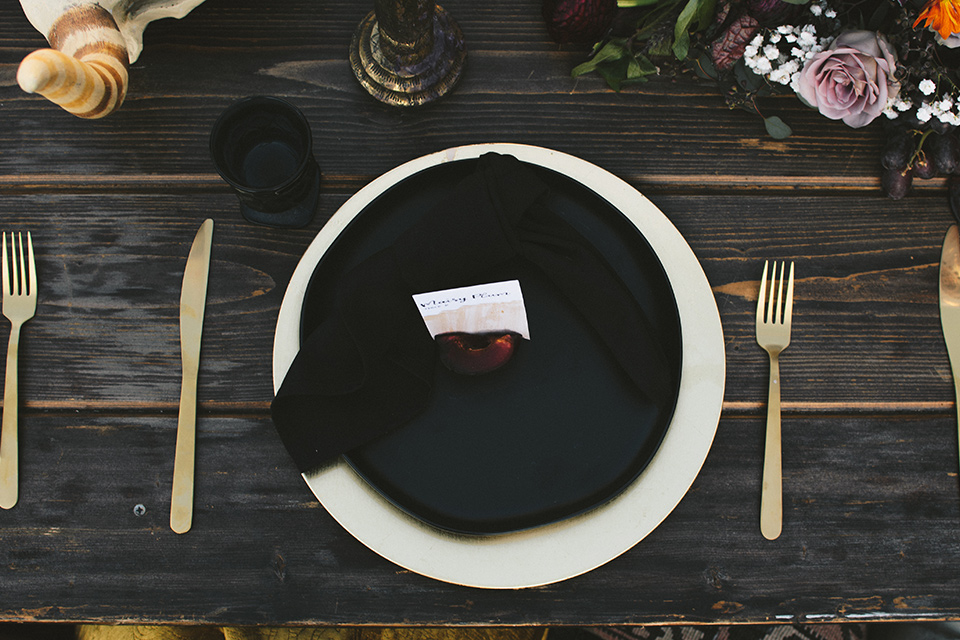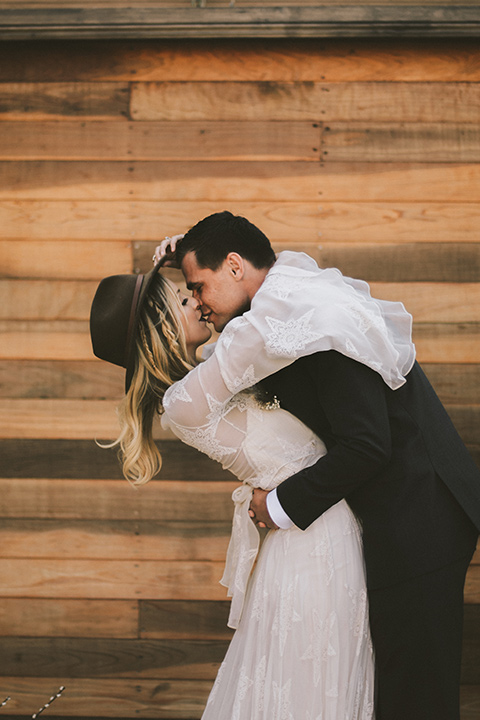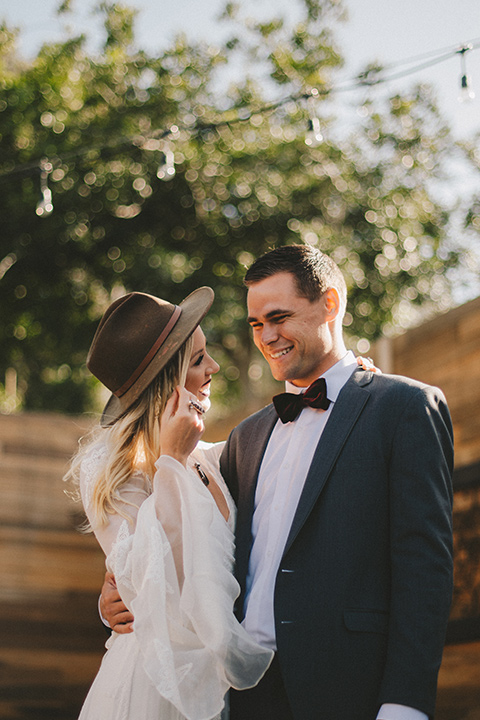 Bridal Gown: The Dress Theory, San Diego | Florals: Wyld Blooms | Videography: Rora Film Co