Venue: The Mount Edith Wharton's Home
Photographer: Stephanie Brauer
Planner: Devon & Pinkett
Menswear: Caramel Suit with a chocolate long tie
This stunning wedding design is brought to you by a top notch team of vendors assembled by Ruffled Blog and has so much inspiration that you should maybe just forget everything you've seen about wedding planning and just copy this whole wedding set up! For starters, the white mansion overflowing with charm and manicured gardens at The Mount in the Berkshres is one of the most picturesque venues we've ever seen, so show your planner a photo of this place and find a venue close to you that fits this look! The color scheme is a mix of autumnal tones which is a big trend right now. To fit the colors, we dressed the groom in our new caramel suit exclusively designed for Stitch & Tie, paired with a long burgundy tie. The bride wore a romantic gown with lace applique, thin straps and a flowing skirt which drifts behind her as she walks down the tree lined paths. The decor included both vintage and modern elements, making it unique and interesting. We could keep going but just scroll down and check out all the details for yourself!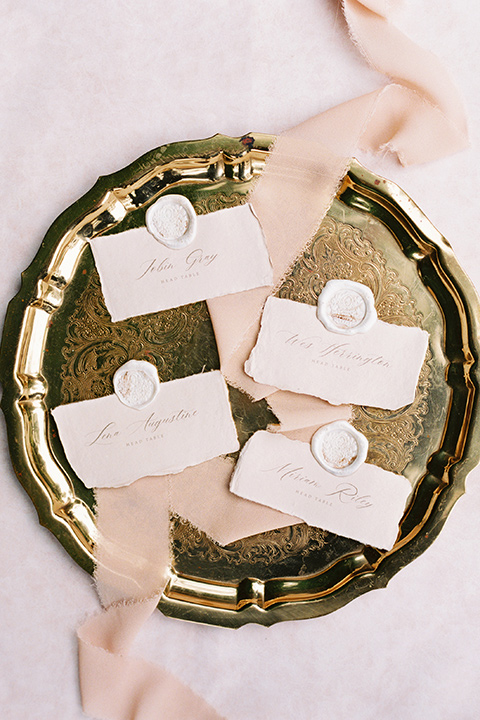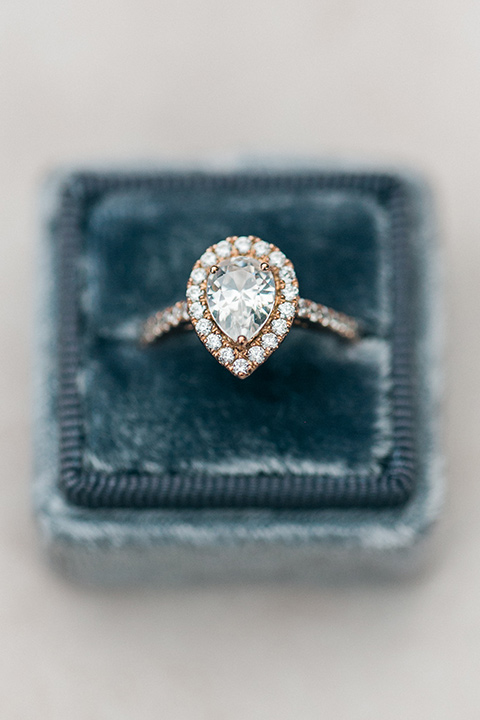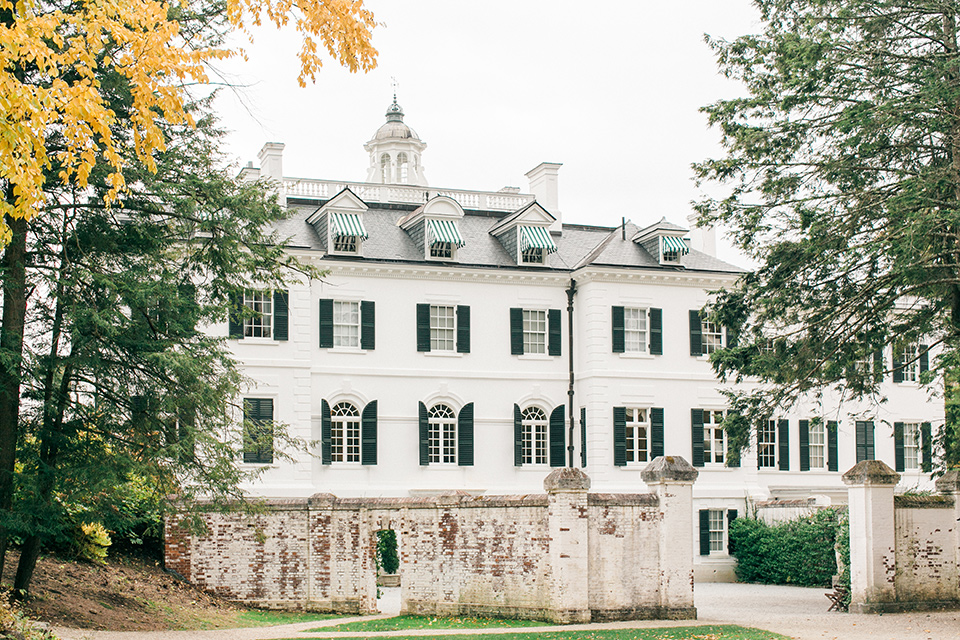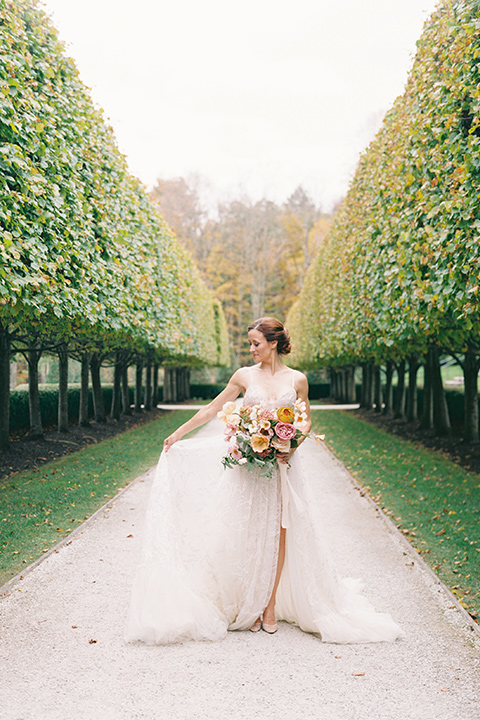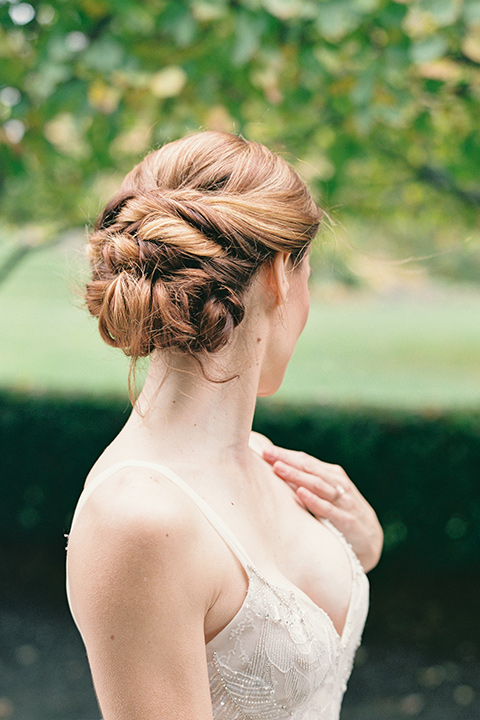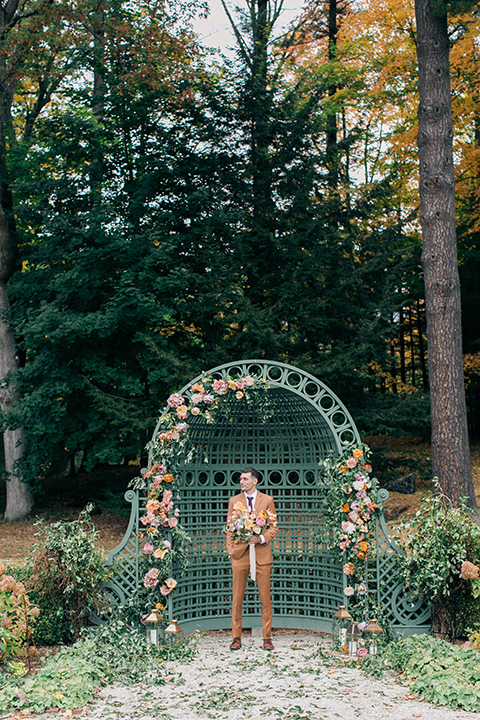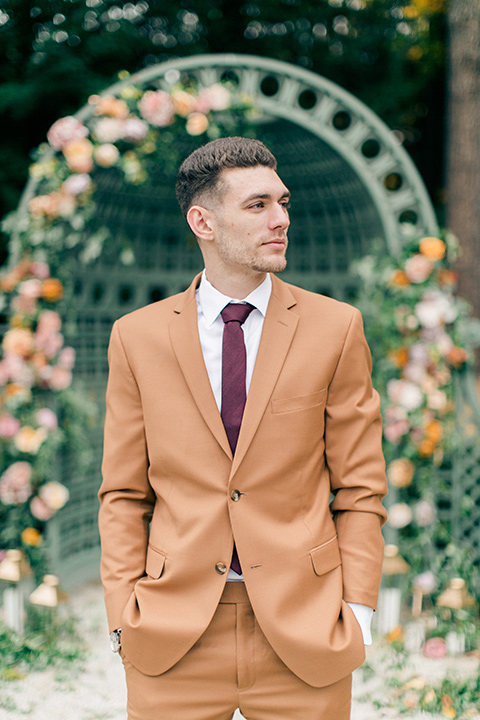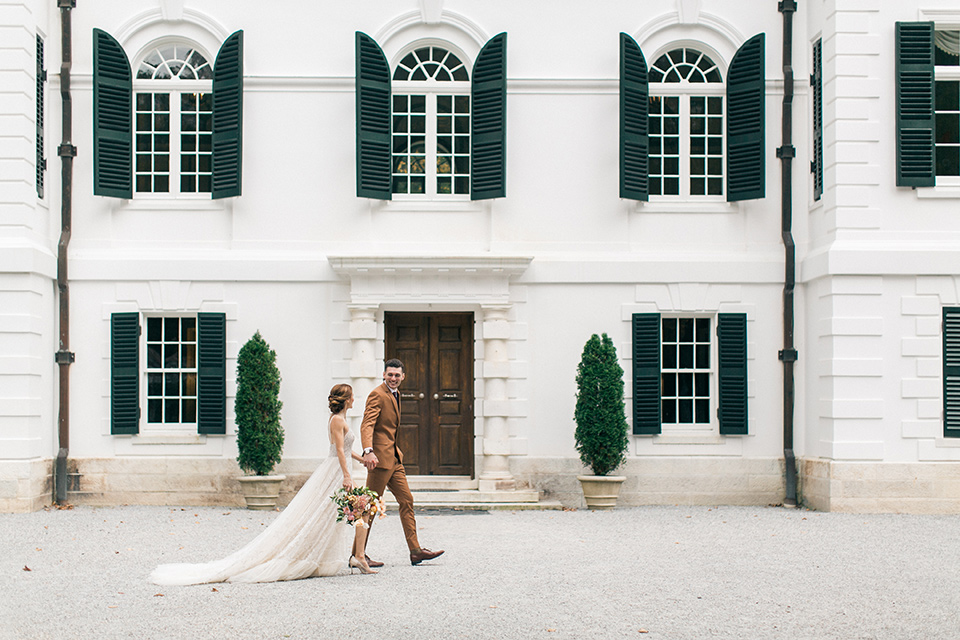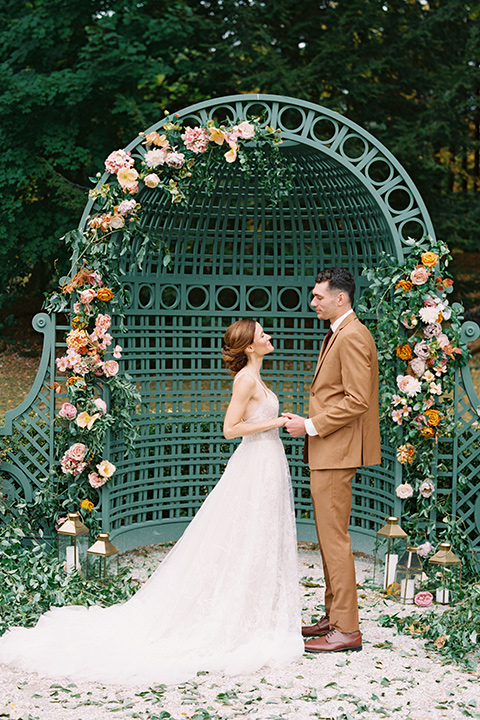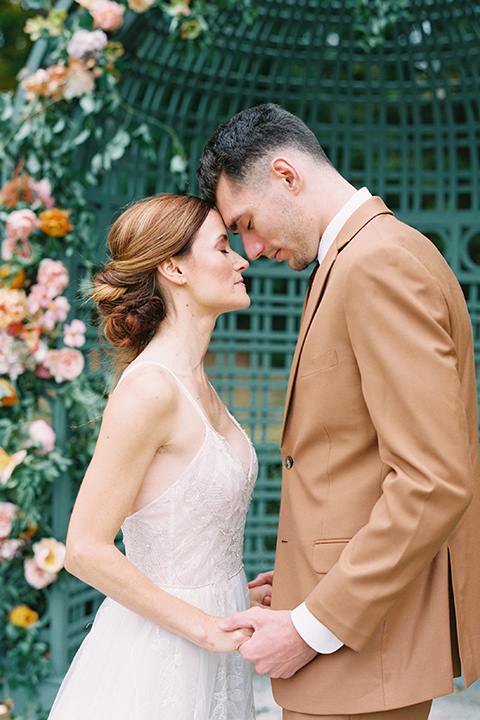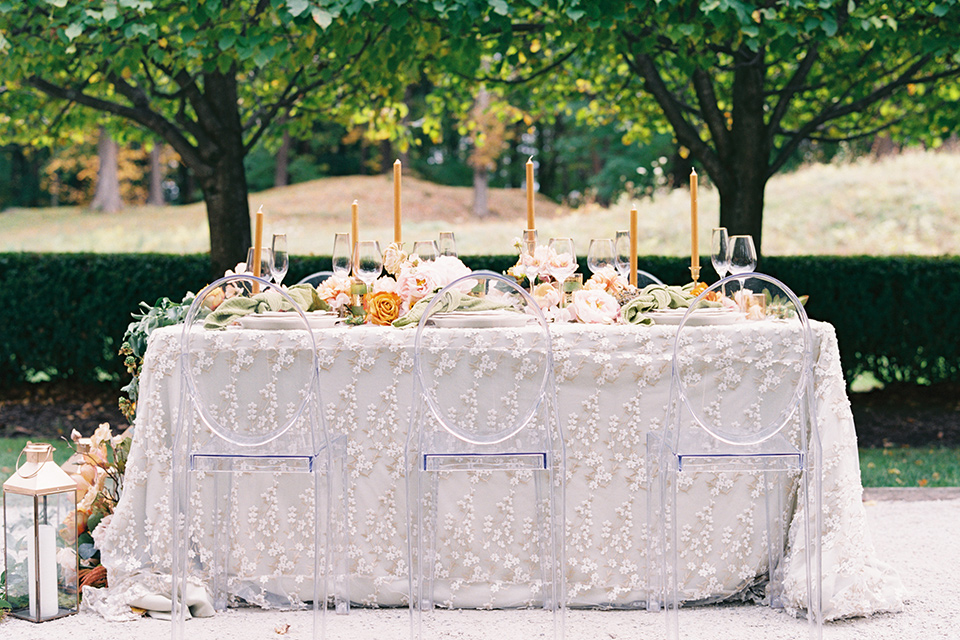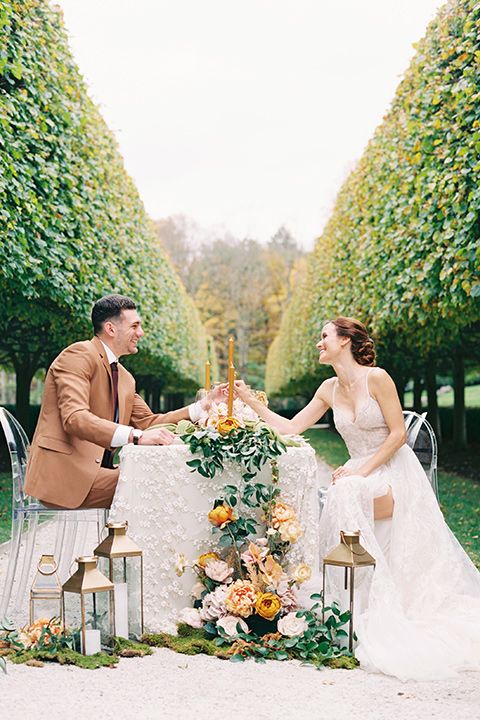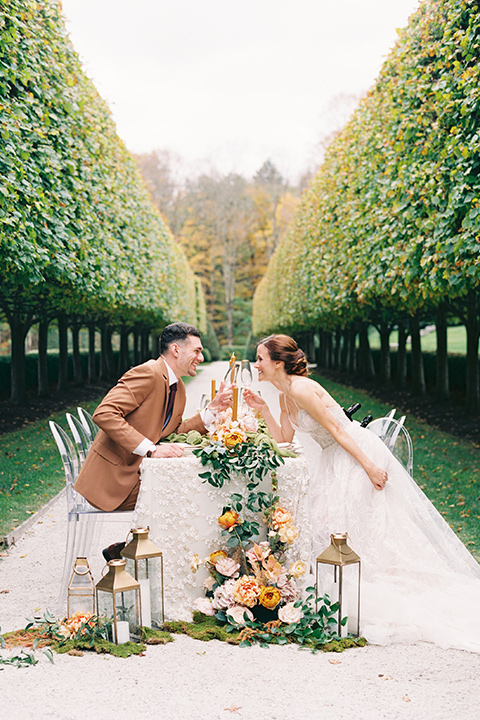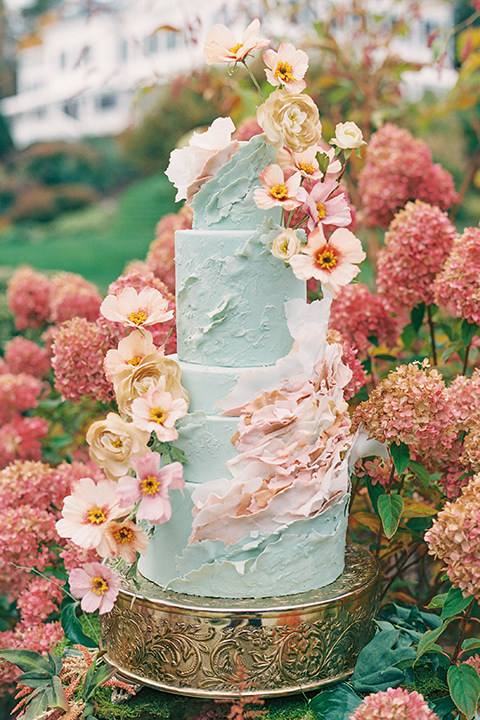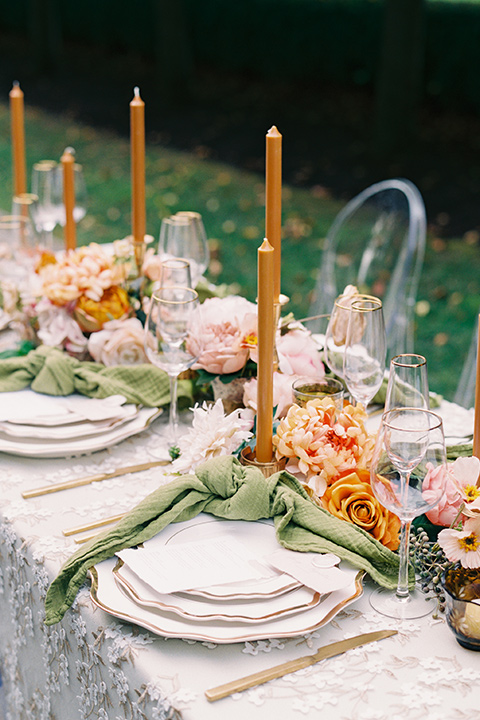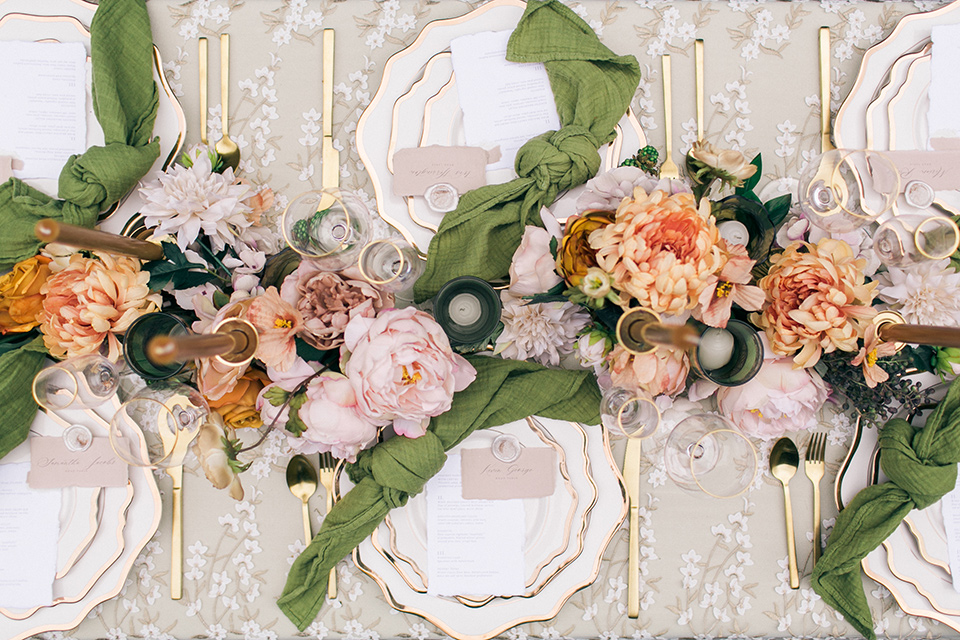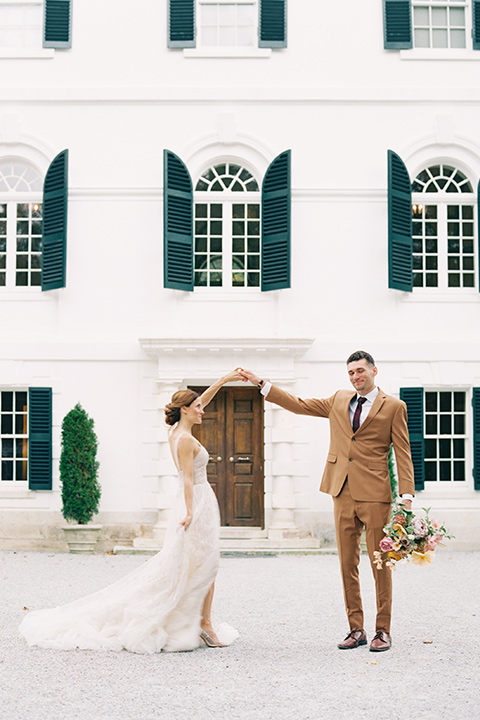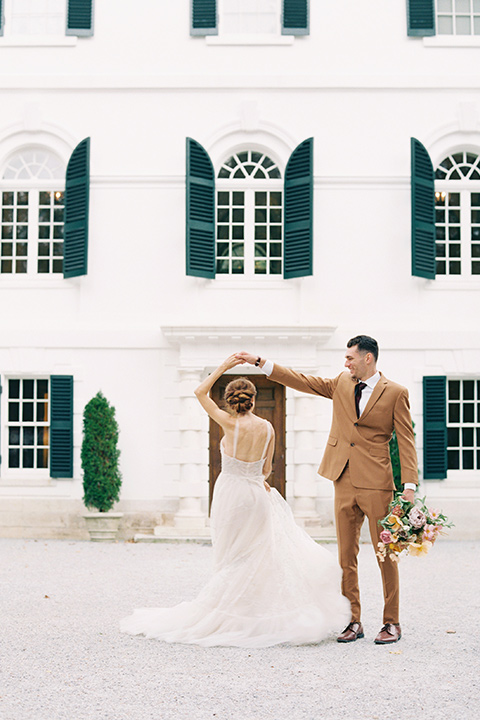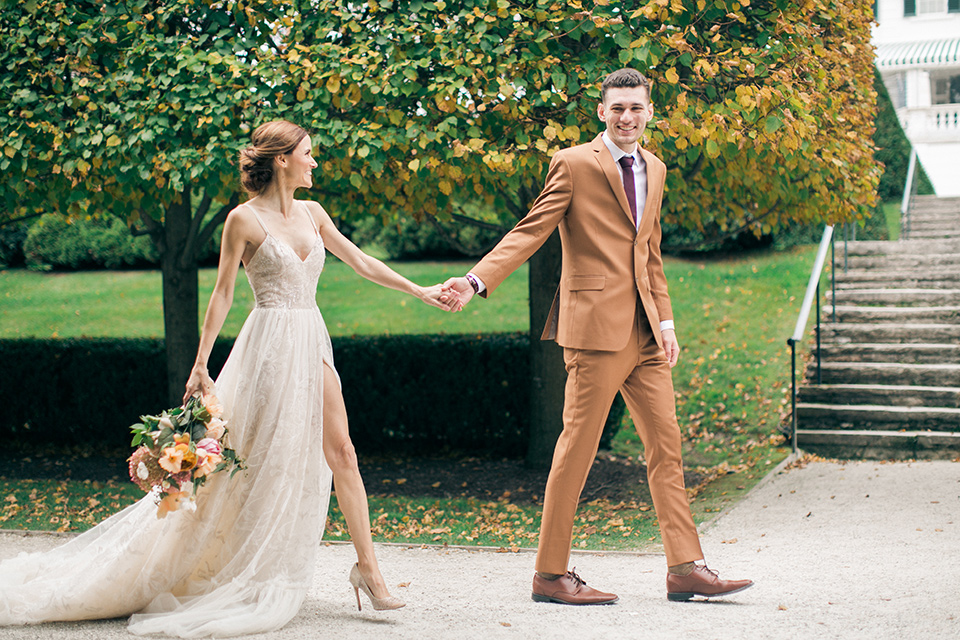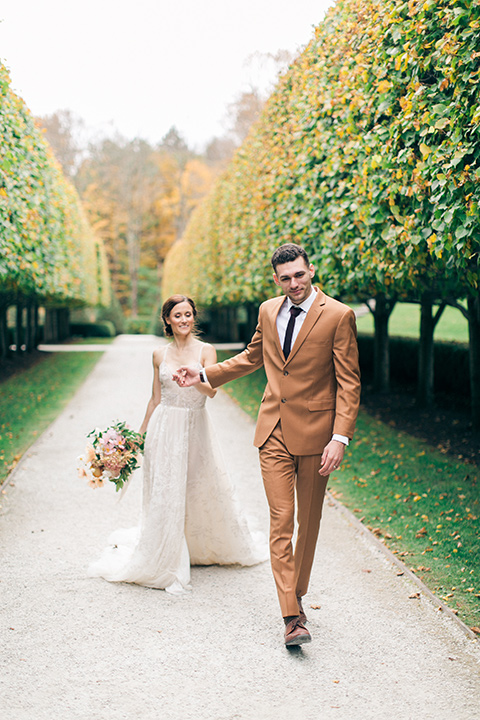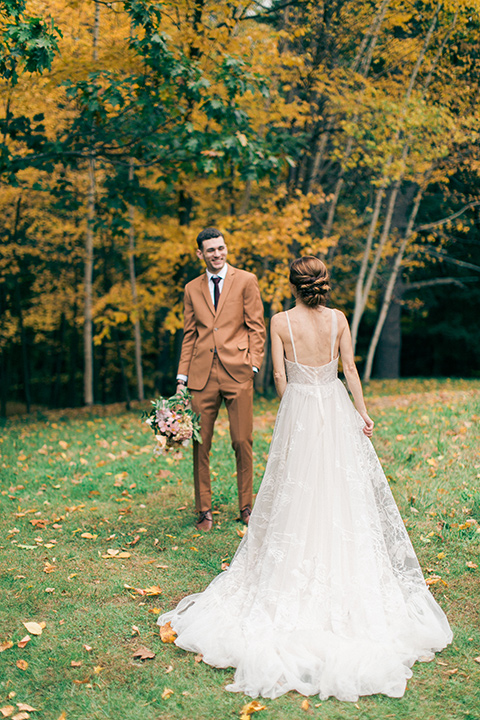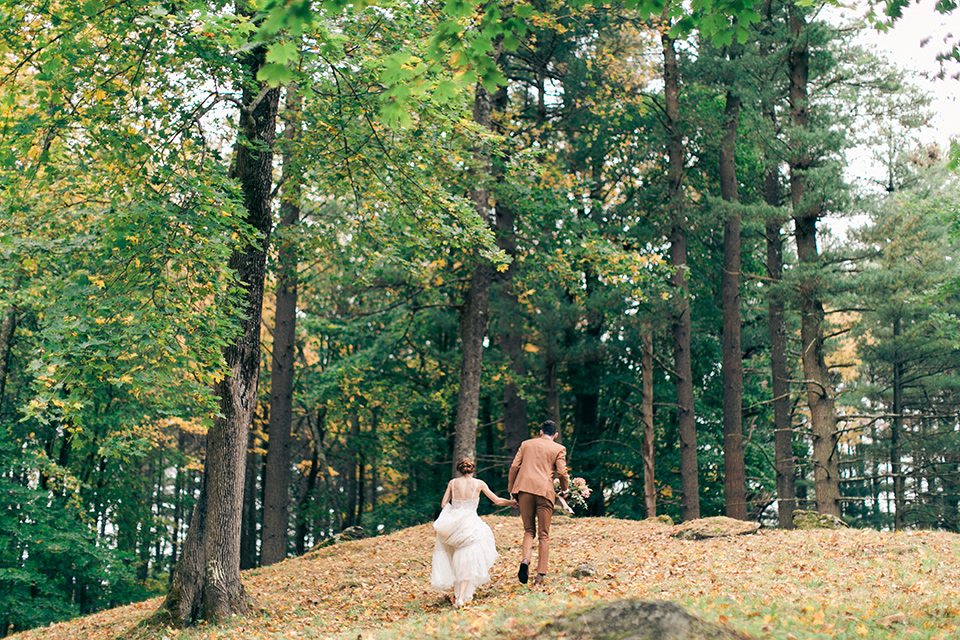 Gown: Eisen Stein | Ring: Diamond Wish | Bridal Shoes: Bella Belle | Hair Styling: Jubilance Salon | Makeup: Jennifer Perellie | Rentals: Allaire Rentals | Tabletop Rentals: Lovely Luxe Rentals | Paper Goods: Papertree Studio | Cake: Autumn Nomad | Rings: Voeu Du Coeur | Floral Provider: Afloral | Production: Ruffled Blog