Venue: The Parlour at Manns Chapel
Photographer: Laurie Ashley Photography
Styling: Andi Popee
Hosts: Laurie Larson + Becci- Traveling Photog
Menswear: Tan Notch Lapel Suit
You know how National Parks are having virtual hikes at the moment to give us the feeling of being outside? Well, we are so excited for that but there is just one thing that's missing from it…STYLE! As much as we love those Park Ranger outfits, we love the ones our favorite couple Shelby and Rooster rock in this nature inspired wedding design instead.
From the geometric wooden + macramé altar to the colorful floor pillows at the picnic area, this amazing sunset wedding takes elements of the nature and turns it on its head with a modern bohemian touches. The bride wore a stunning formfitting gown with fun modern lace detailing, while her dapper groom wore a tan notch lapel suit. This suit is the perfect touch to a nature wedding, by letting the groom's own personal swag stand out without being overpowering against the neutral backdrop of the venue. Side note though, when you're this gorgeous of a couple it's no wonder why these images turned out so radiant! Well, that and the fact the uber talented Laurie Larson captured them!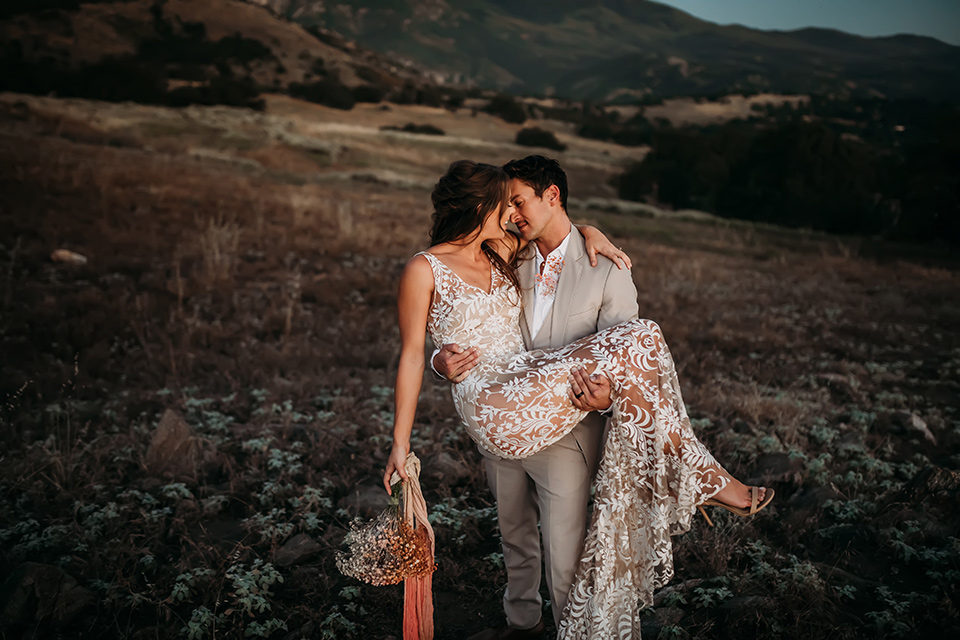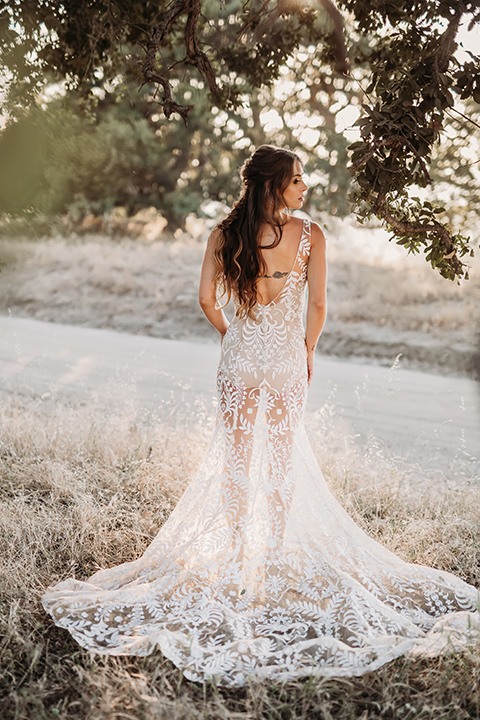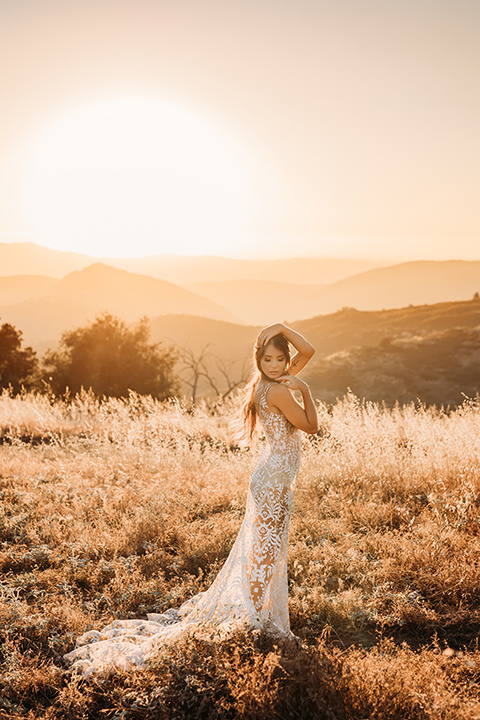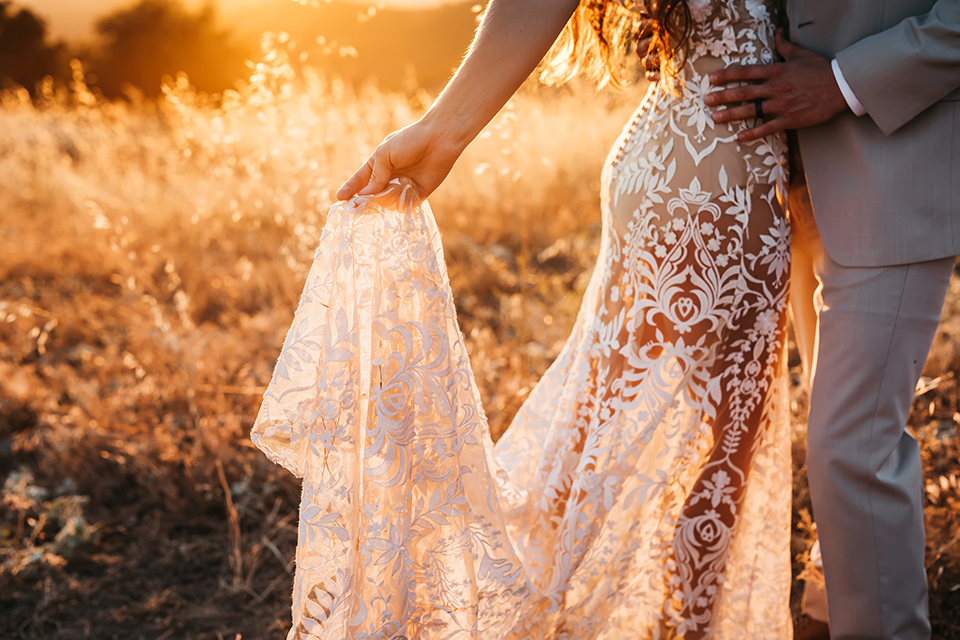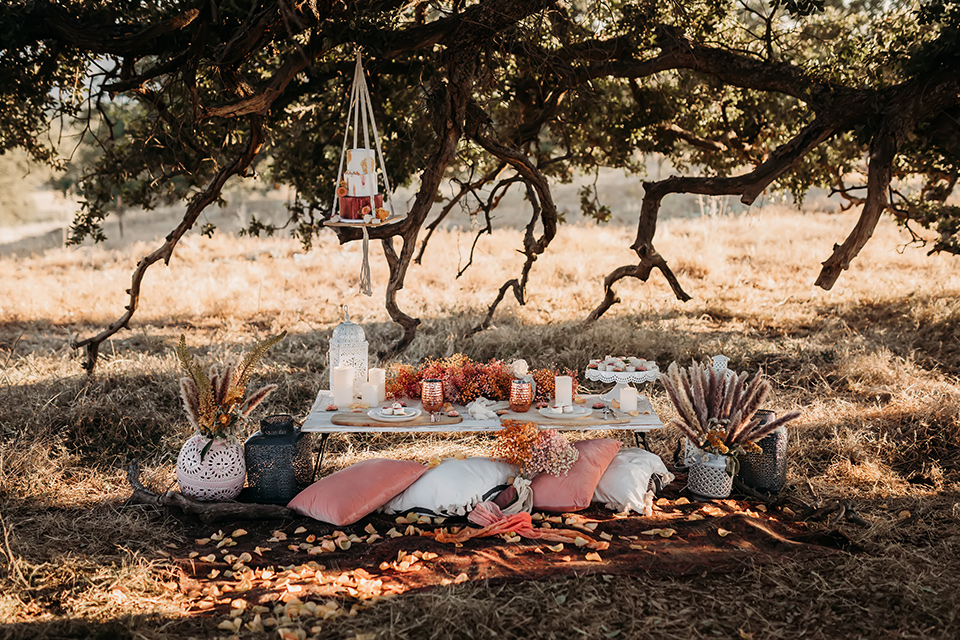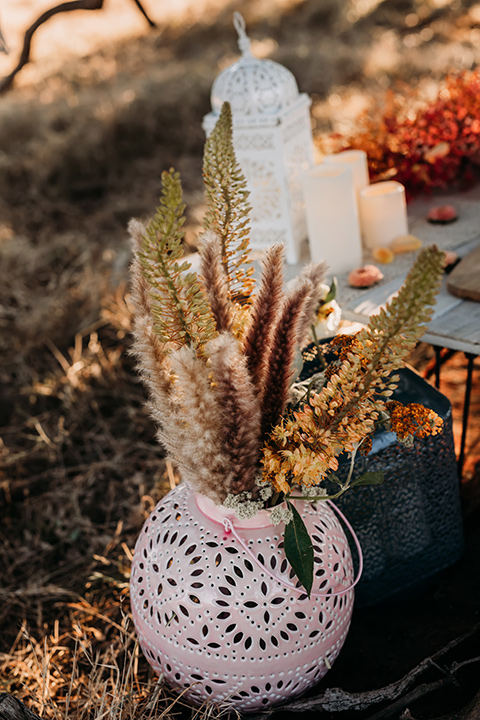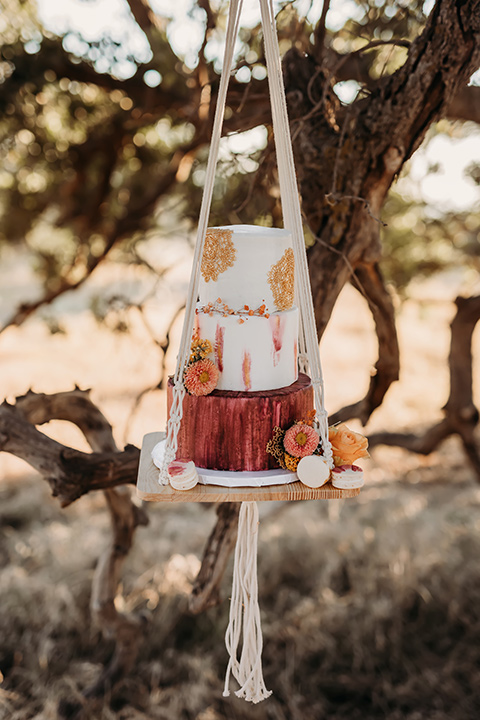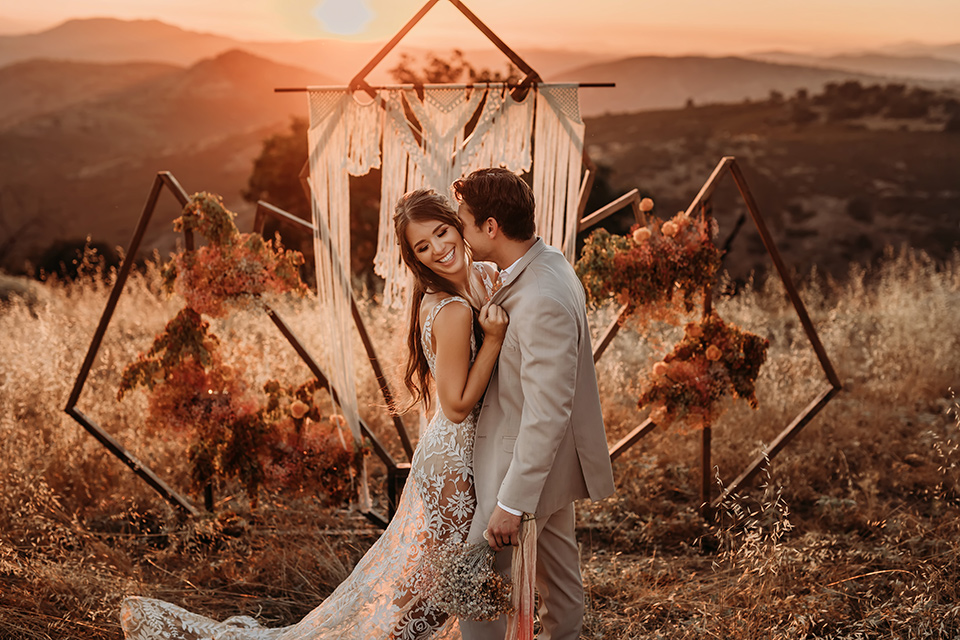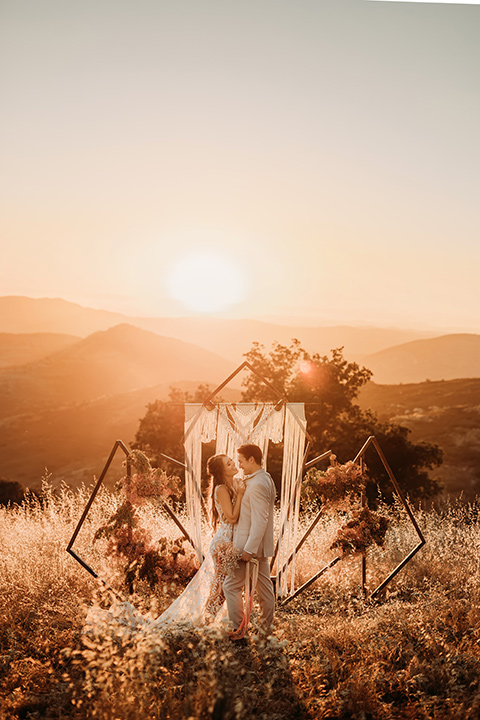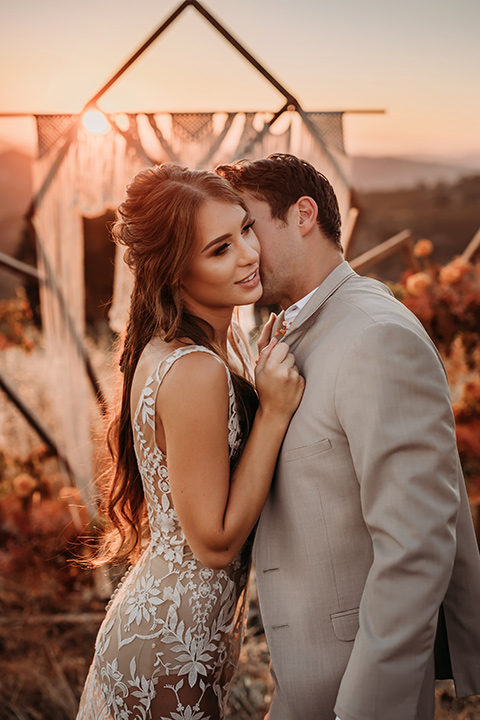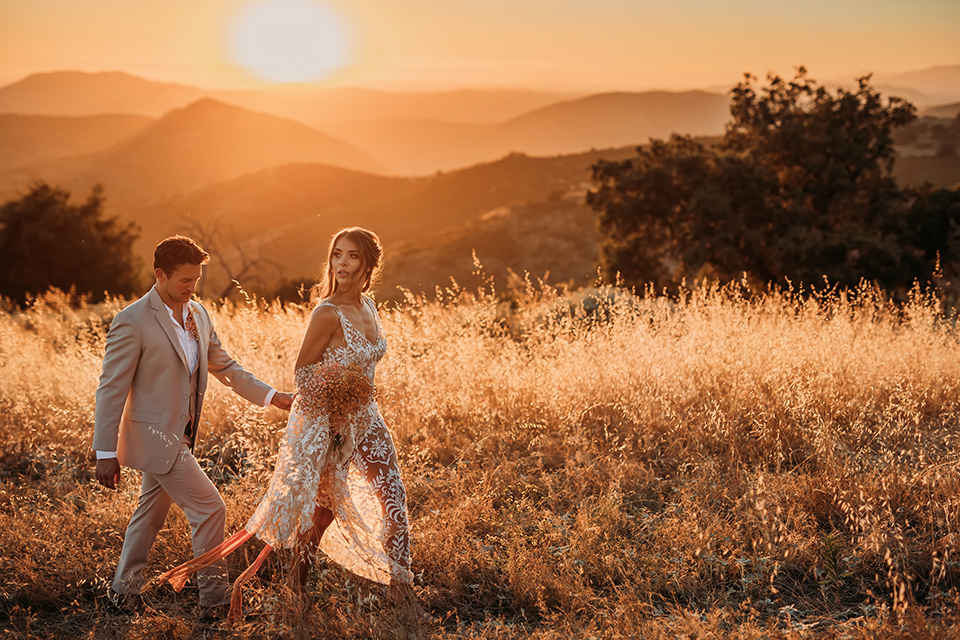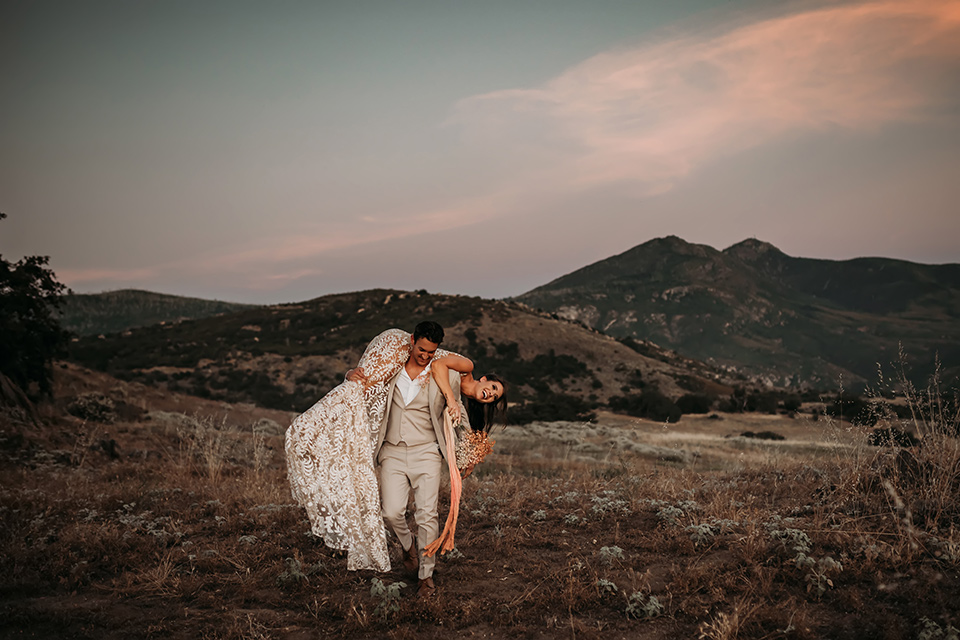 Bride: Shelby Adrift | Florals: Wyld Blooms | Gown: Something Bleu Co. | Hair: Hair by Kati | Makeup: Shelby Mackey | Cake: Miranda Edwards | Rings: Jude Ridge | Table Setting: Pop Up Picnic Co | Arch: Aviator Off Road | Macramé: Knotty by Nature