Photographer: Justin Critz Photography
Menswear Style: Dark Blue Suit with a floral long tie
Planning a wedding in 2020? Well here are a few wedding design tips and trends we are excited to share with you! First of all 2020 is all about creating that perfect social media worthy image and experience for you and your guests. Some great ways of doing that: pick a venue with visual interest and/or with fun surrounding areas. Like this dusty pink wall in this photo shoot, every blogger in the history of bloogerdome (yes, a word we just made up) has a picture of them next to some kind of bright colored wall. Next, the gown: ladies illusion detailing and floral patterned lace are in! See how the bodice of this gown is sheer with a wide floral lace perfectly draped over the top of the dress, this is a big trend this wedding year.
The florals in both the bridal bouquet and the groom's boutonnière are in bohemian-like fall tones, another big trend for the year. They are subtle and lush, creating the perfect balance for any wedding theme you are creating. One of the biggest trends for the groom/groomsmen are blue suits paired with floral ties. As you can see in this shoot, the look can be done in a more monochromatic look or you can pull from other colors in your wedding in your floral tie. Either way floral ties are a must this season! Another fun additional trend, fun props! In many of the weddings we are seeing today the couples are bringing fun and simple props to make their images that much more detailed (and adorable) like the fun clear umbrellas in this modern shoot.
We are here for all your 2020 wedding design! So stay tuned for more blogs on how to create the wedding of your dreams this year! And if you ever have questions please feel free to email us or reach out on social media and one of our certified stylists will be happy to help you out.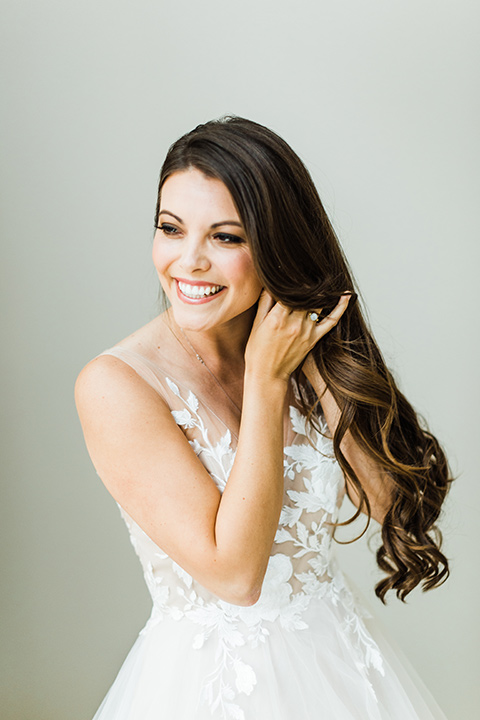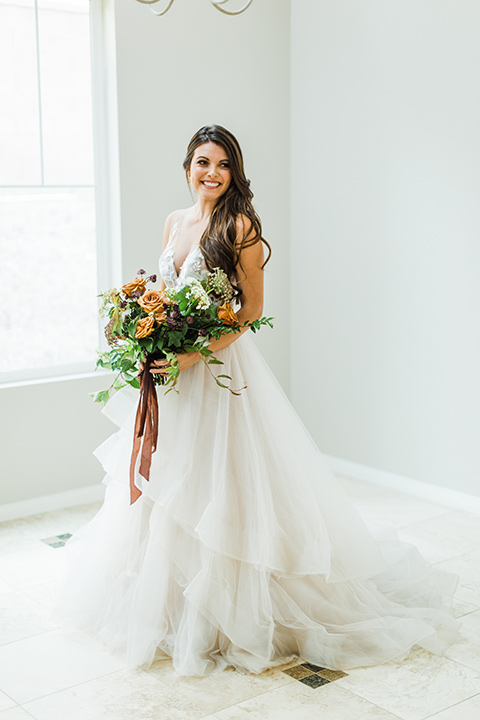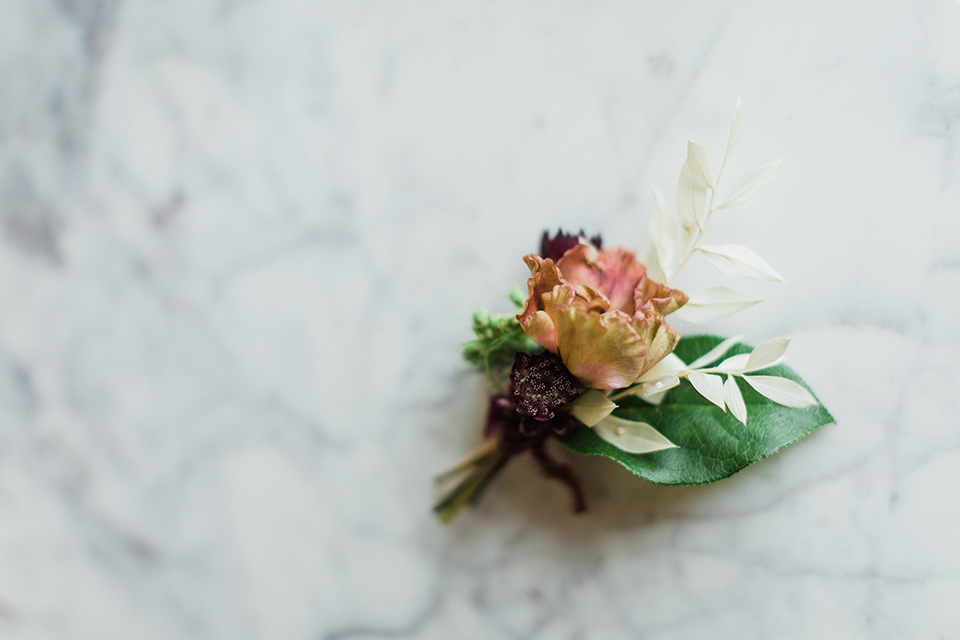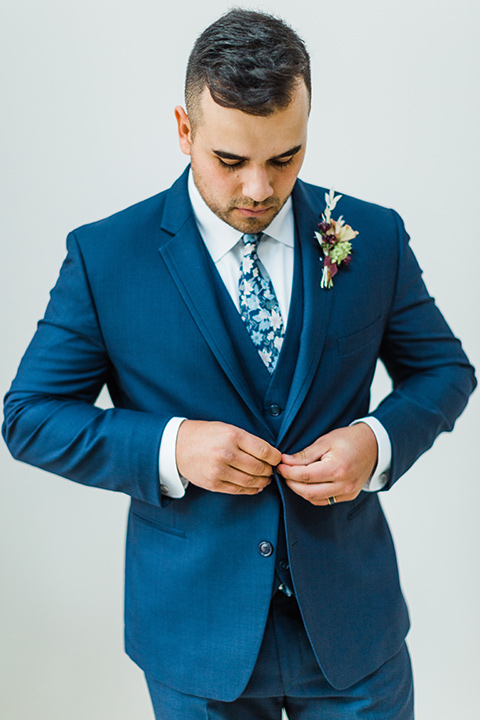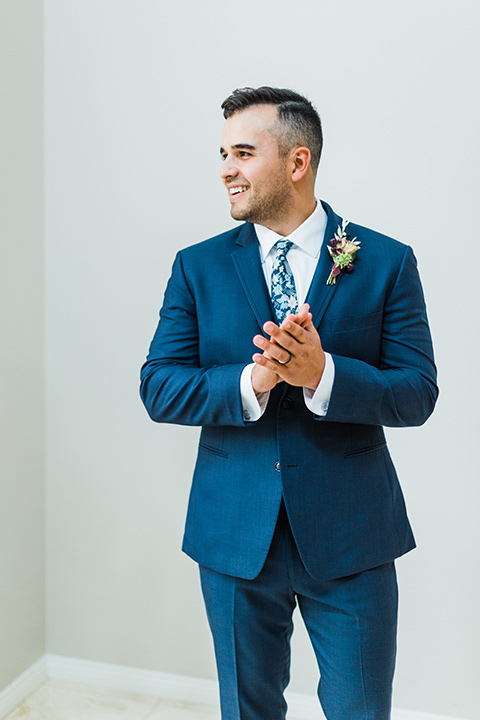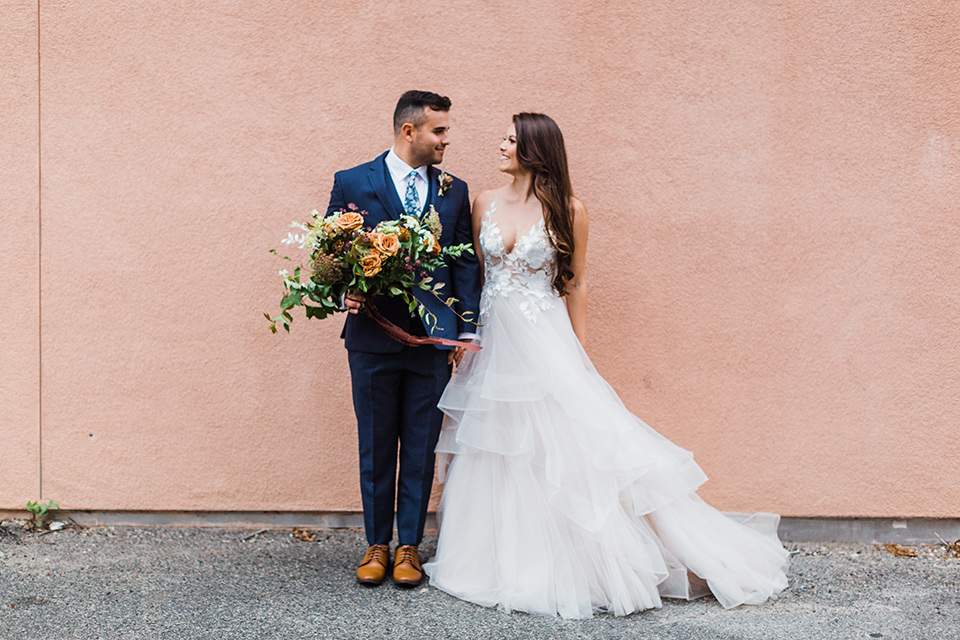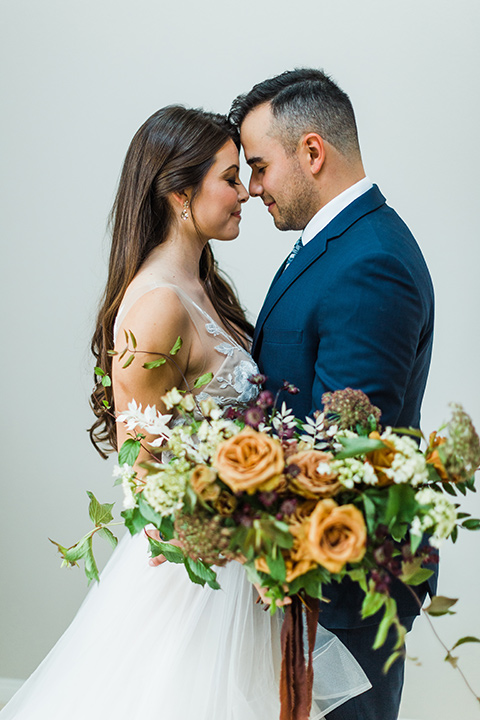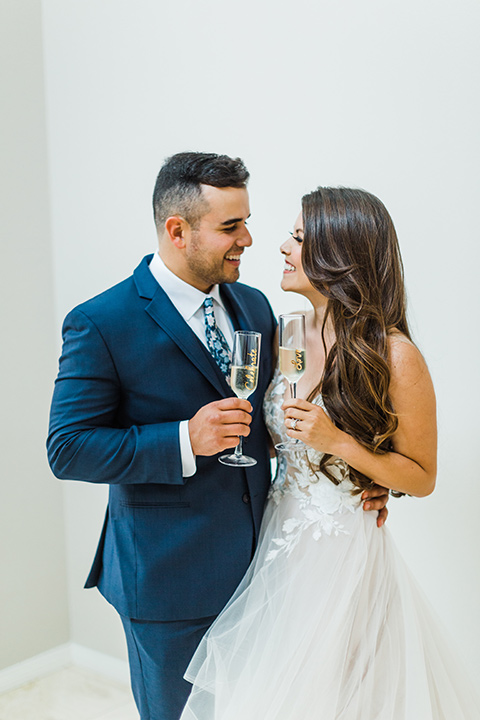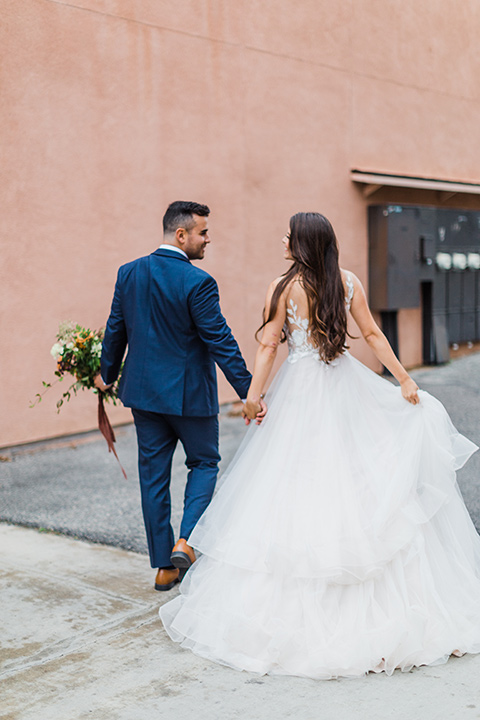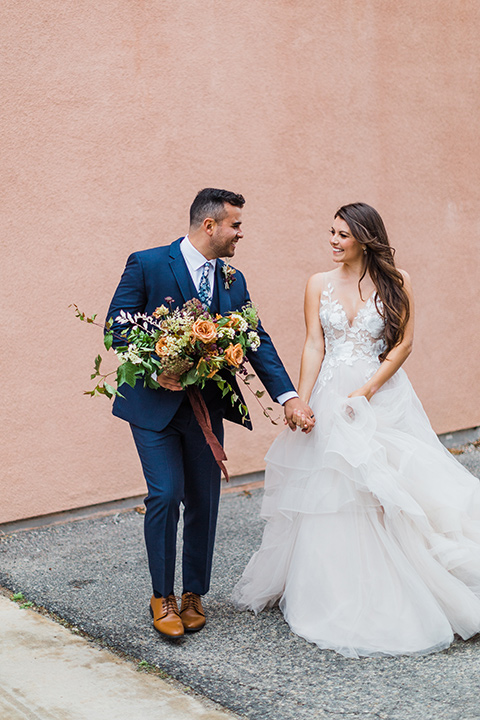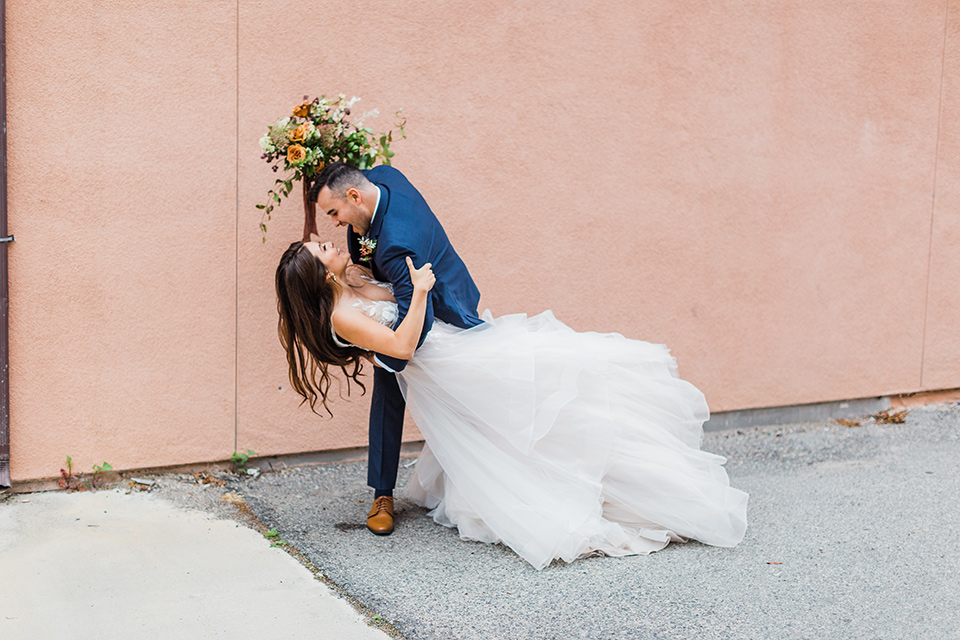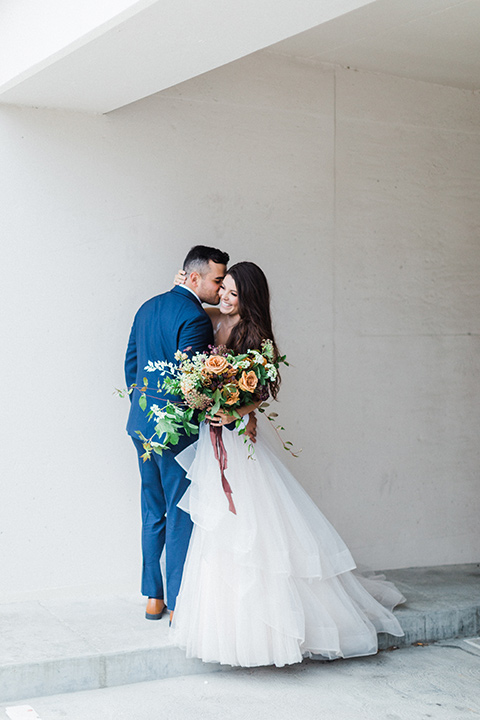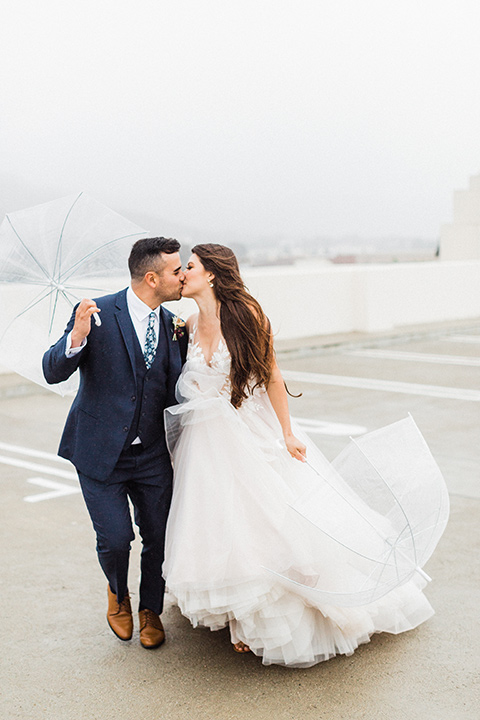 Florals: Carla Kayes Floral Design | Makeup: Makeup by Cynthia Diaz | Dress: BHLDN