Venue: The Drifter Hotel
Photographer: Aaryn Storms Photography
Planning + Design: Fete Planning Co.
Planning + Styling: Chelsea Rousey Photography
Menswear Style: Cobalt Blue Suit
If you're in the mood for hipster, fun and playful wedding ideas, you've got the right blog because this New Orleans wedding checks all those boxes! The color palette that greets your guests from the invitations to the ceremony is going to give them an idea of the wedding vibe that is to come. So this "technicolor" wedding design with bright flowers, table settings and paper goods is the perfect fit if you want to show your guests that they are in for a fun party with a laid back vibe. Then take a look at the groom's style, he is wearing a coblat blue suit from Stitch & Tie with a white shirt, brown shoes and he skipped the tie for a more casual look. The bride is wearing a modern satin gown with a beautiful train which is romantic but also skips all the drama of a voluminous gown which would be too much for the style of this wedding. Plus the bride hid her "somethign blue" under her gown with blue pumps!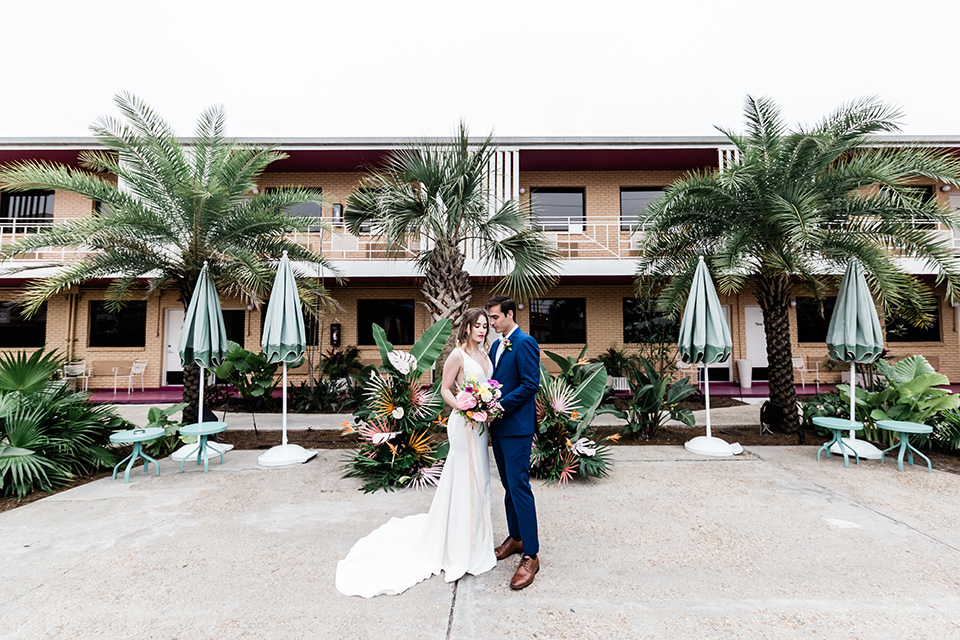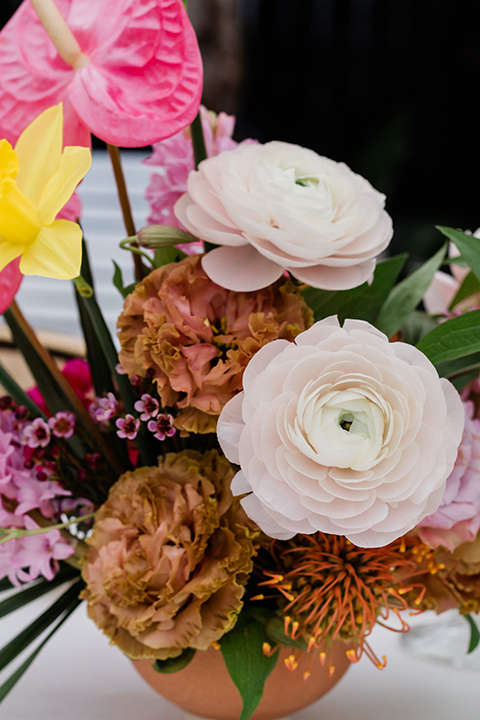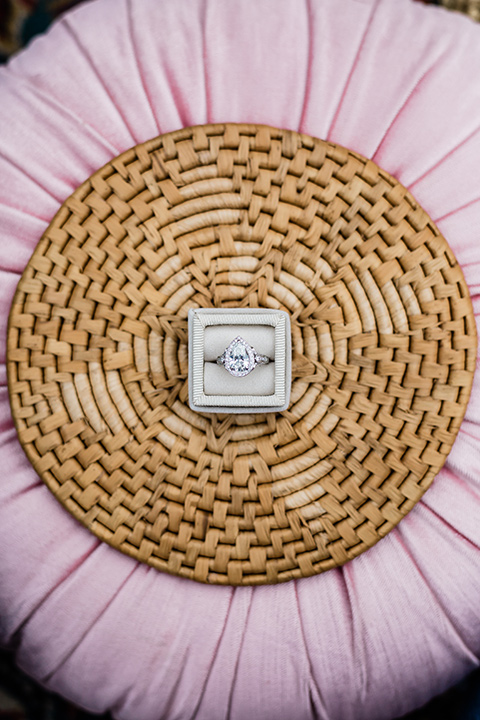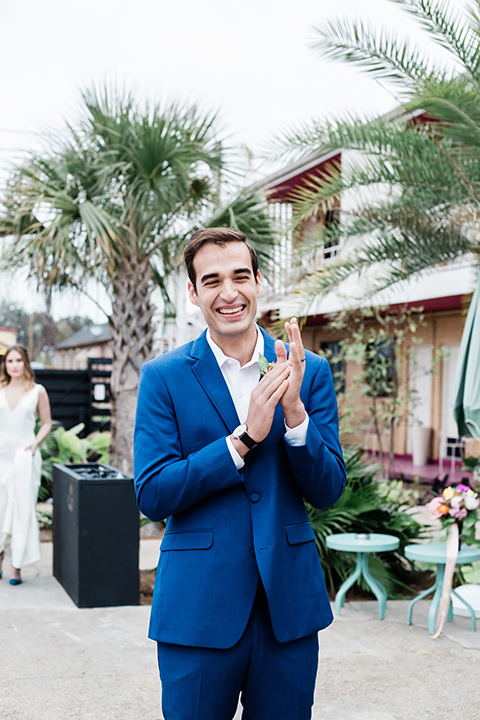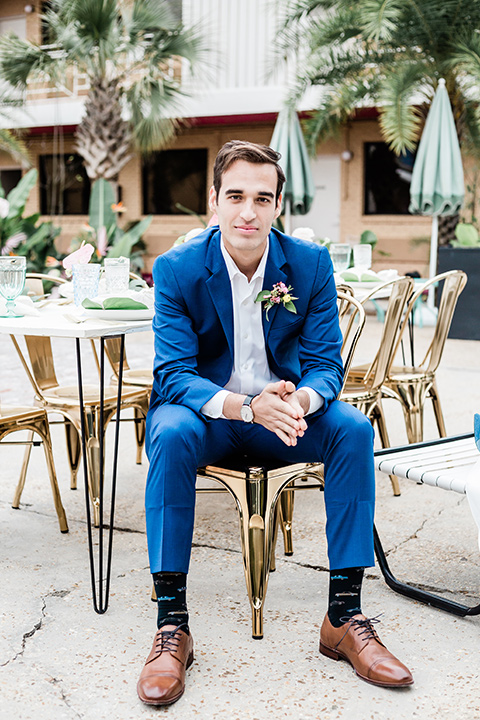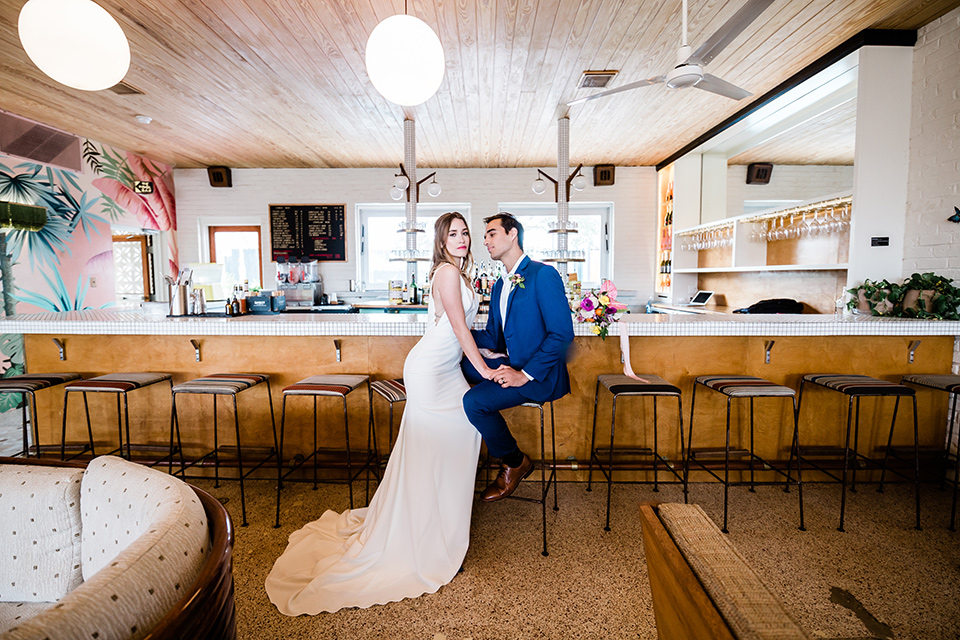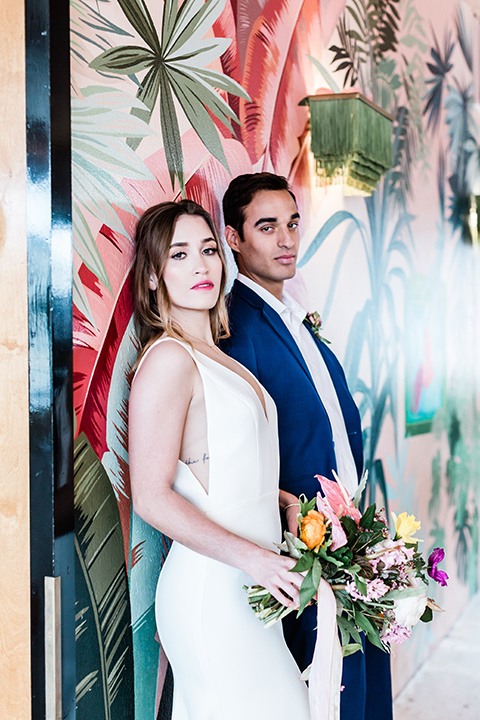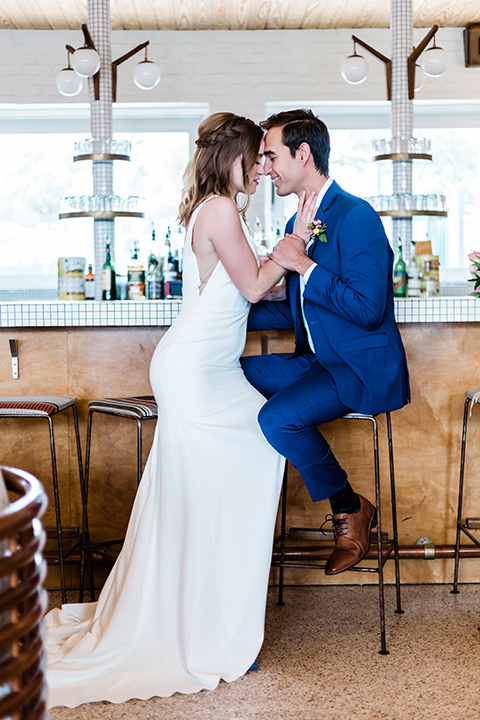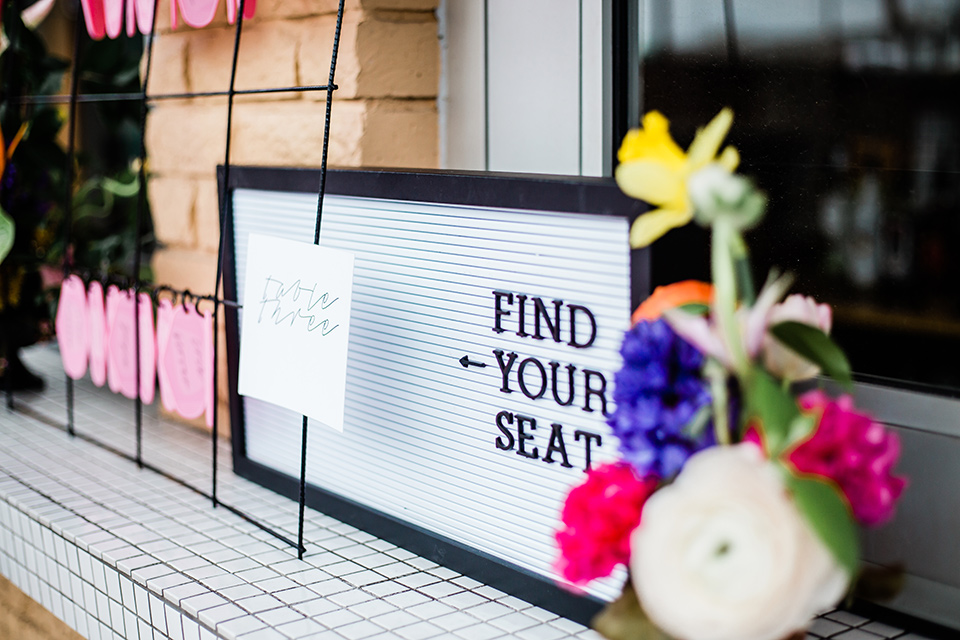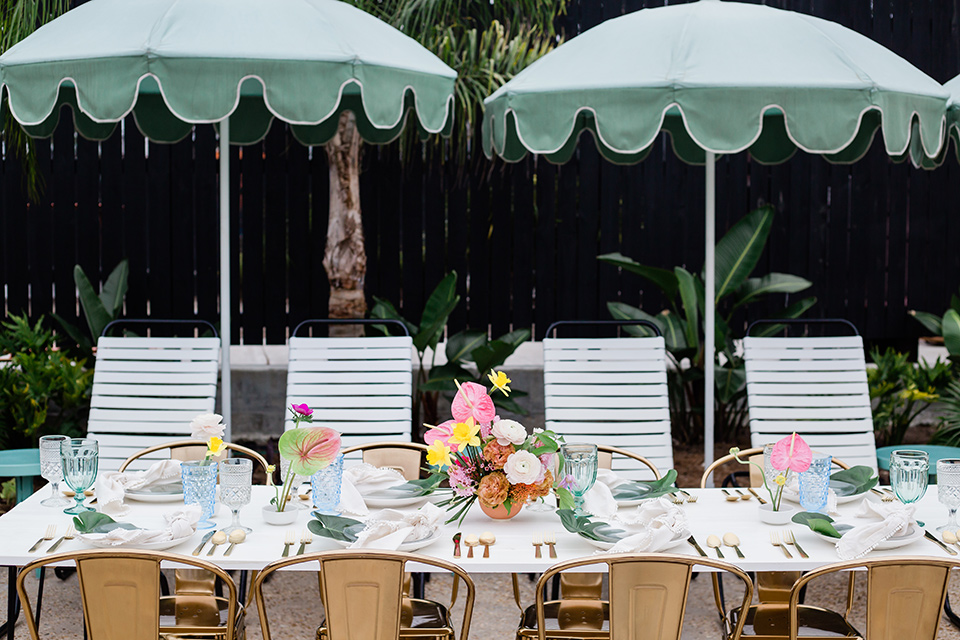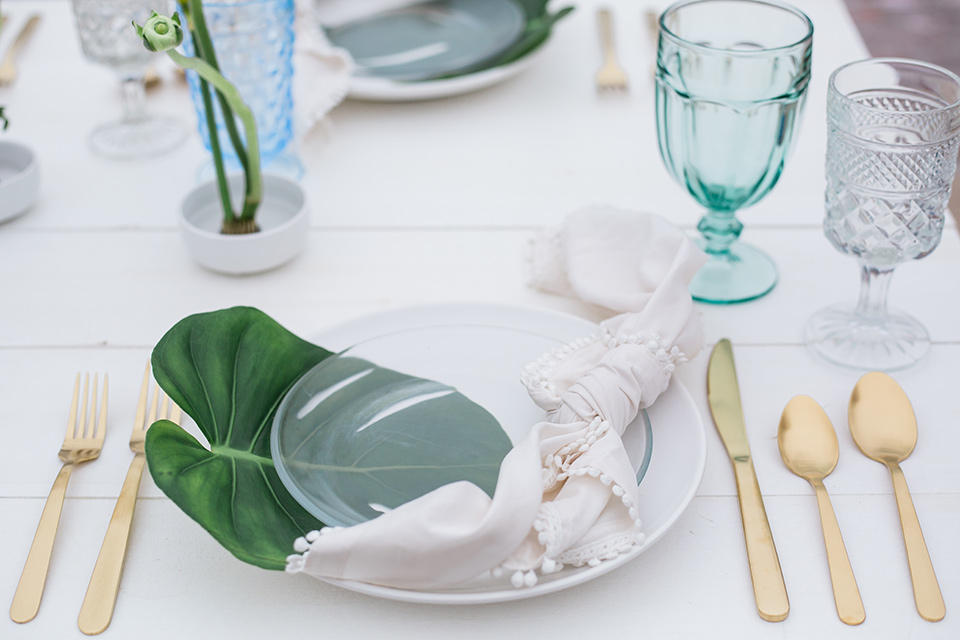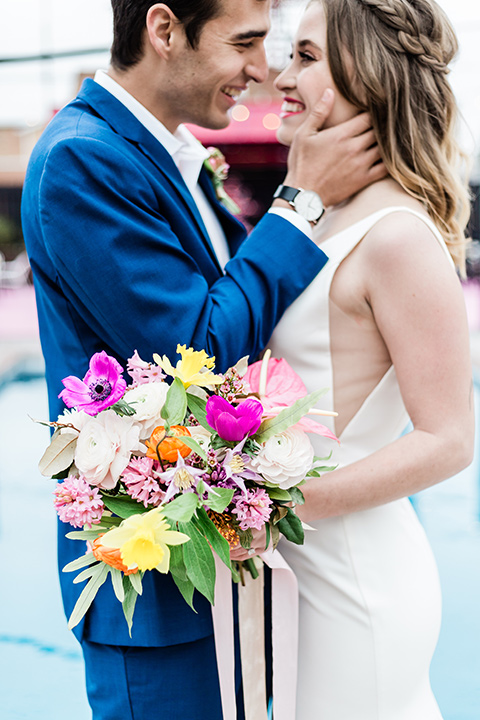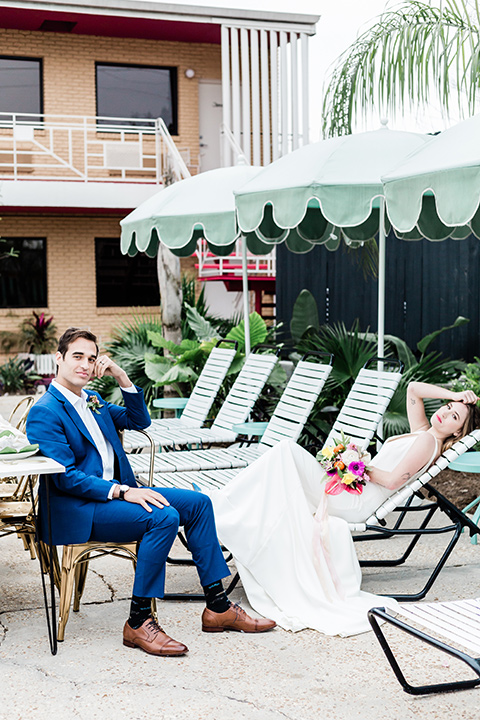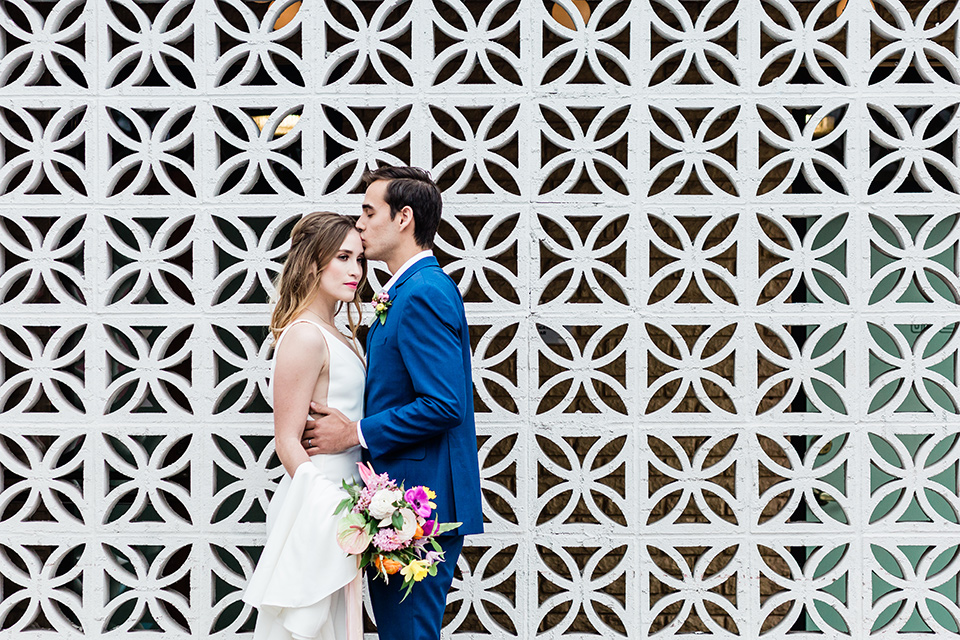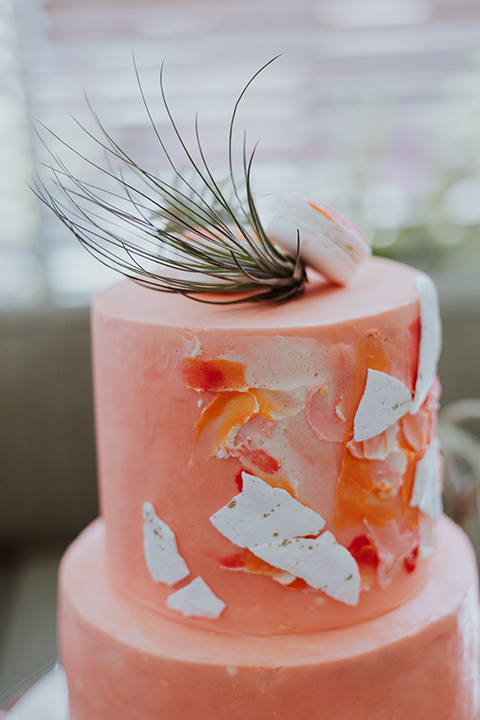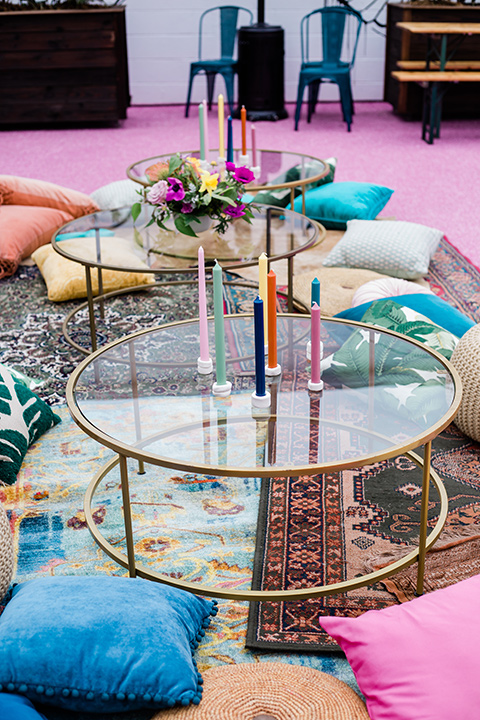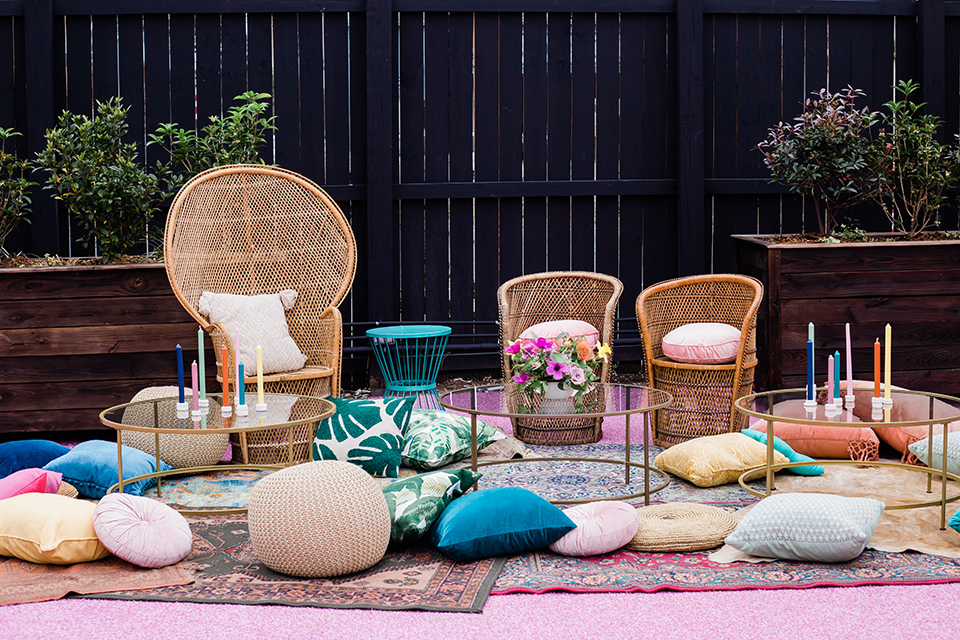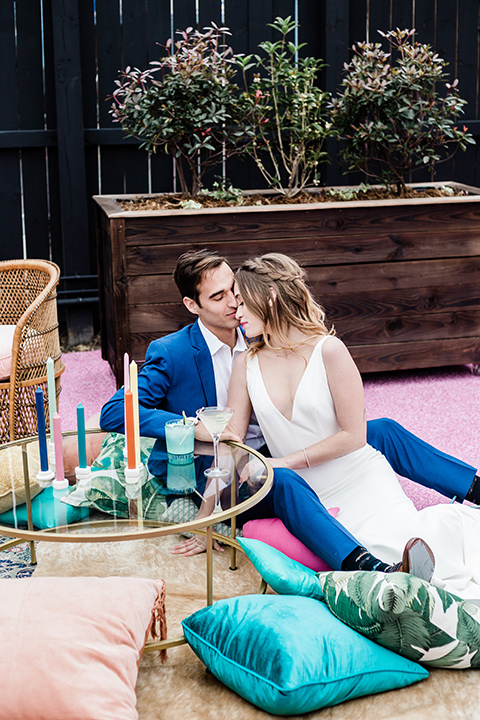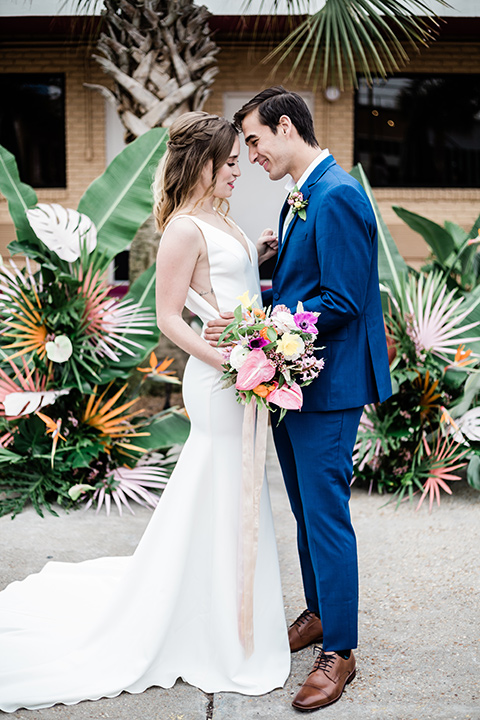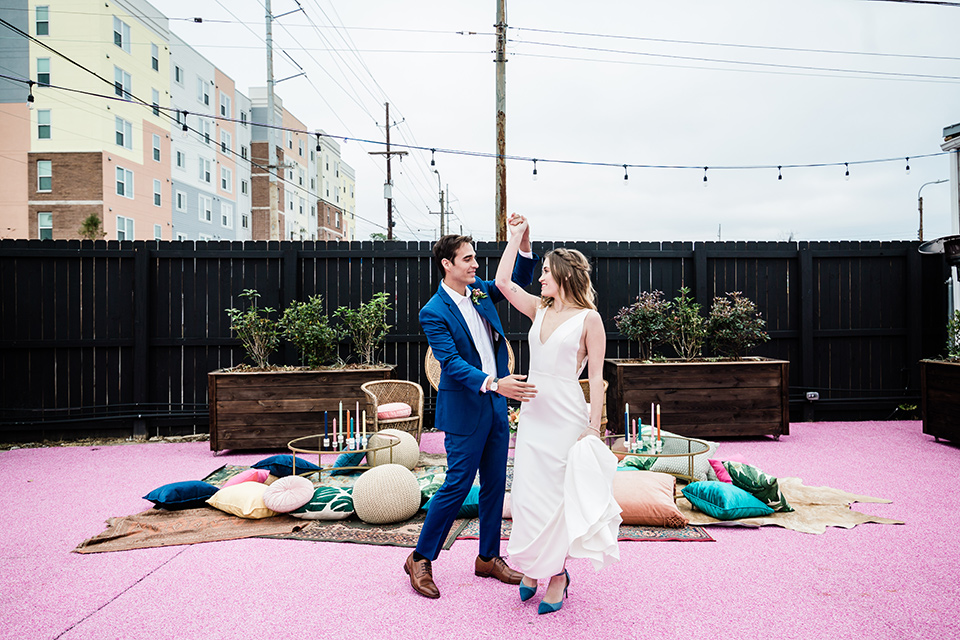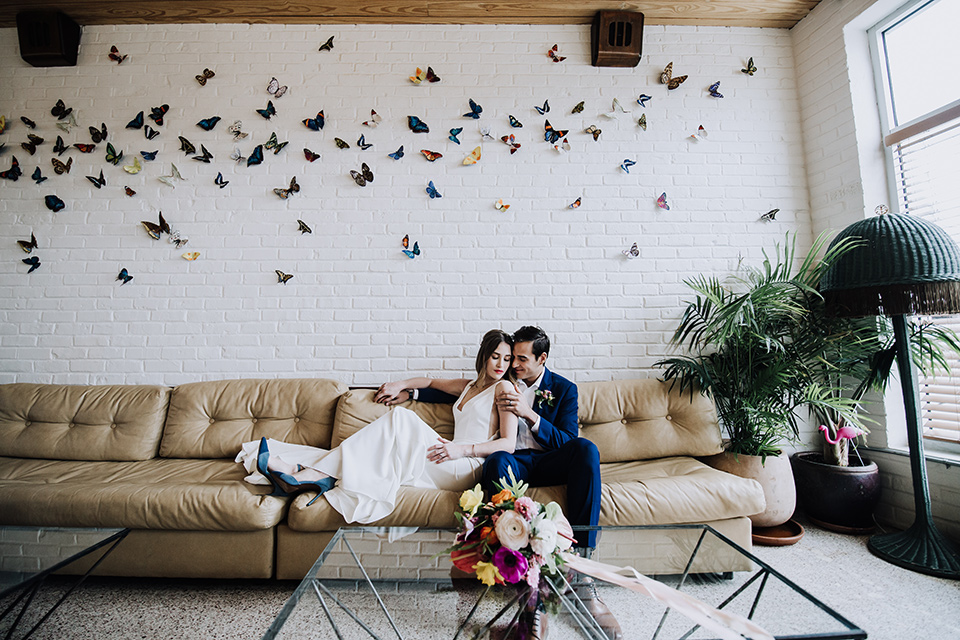 This wedding was also featured on Grey Likes Weddings!
Florals: We Are Gathered | Invitations + Calligraphy: Kelsie Wolfley Designs + Hark Creative Co. | Bridal Boutique: Lvd Bridal | Hair Stylist: Ali Vasquez | Makeup Artist: Melissa Vaccaro | Cake + Desserts: Salt & Light Pastry Co. | Rentals: Love Good Rentals