Venue: Brooklyn Winery
Photography: Brian David Weddings
Event Design: Leilani Weddings
Menswear Style: Rose Pink Suit + Dark Green Suit + Teal Tuxedo
Some people say that jewel tone color palettes for weddings are making a comeback and we say bring it on! When Natalie at Leilani Weddings reached out to us asking if we wanted to be a collaborator for a shoot she was doing at Brooklyn Winery we immediately screamed yes! Then when she said she wanted to do bold menswear styles we practically fainted with joy, okay not really but we were really really excited. Looking at her inspiration we decided to send them a green suit, rose pink suit, and a teal tuxedo so they would have options for days! This shoot took place on the cool urban streets of Brooklyn as well as inside the Brooklyn Winery with its awesome industrial loft vibe.
The design of the wedding is very organic and natural with large branches of flowers and plenty of wood décor, in addition to a floral theme that found its way onto the dinner dishes and cake. We absolutely love how each menswear style flowed with the different designs and locations. Our favorite look was the green outfit by far! The deep green suit paired with a contrasting grey vest and accessorized perfectly with a bolo tie and a wide brimmed hat (#YoloWearABolo). The bride wore several boho style gowns from lace off the shoulder silhouettes to pairing a fun blue faux fur coat and of course some floral bridal headpieces. Not everyone can create a wedding style as cool as this one so check out Leilani Weddings with their team that coordinates events across the US and beyond!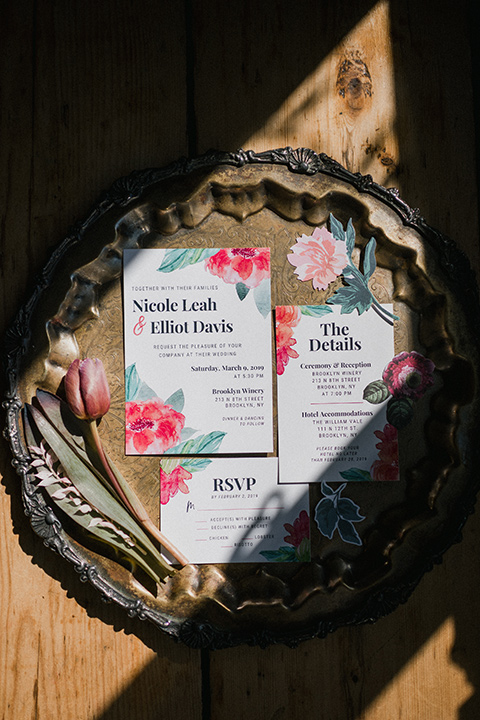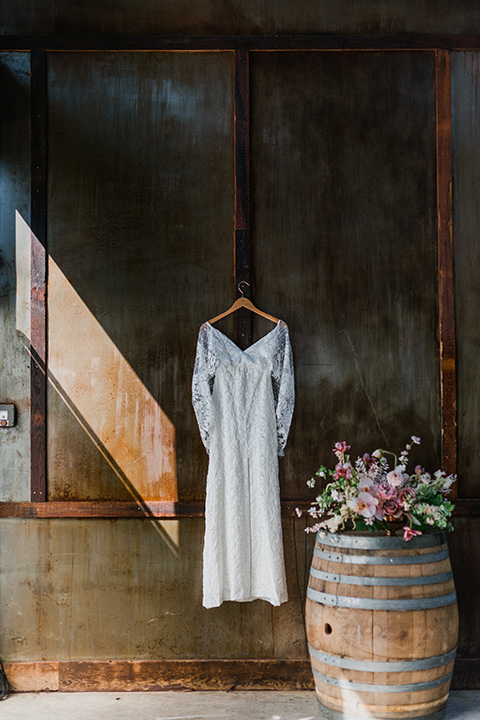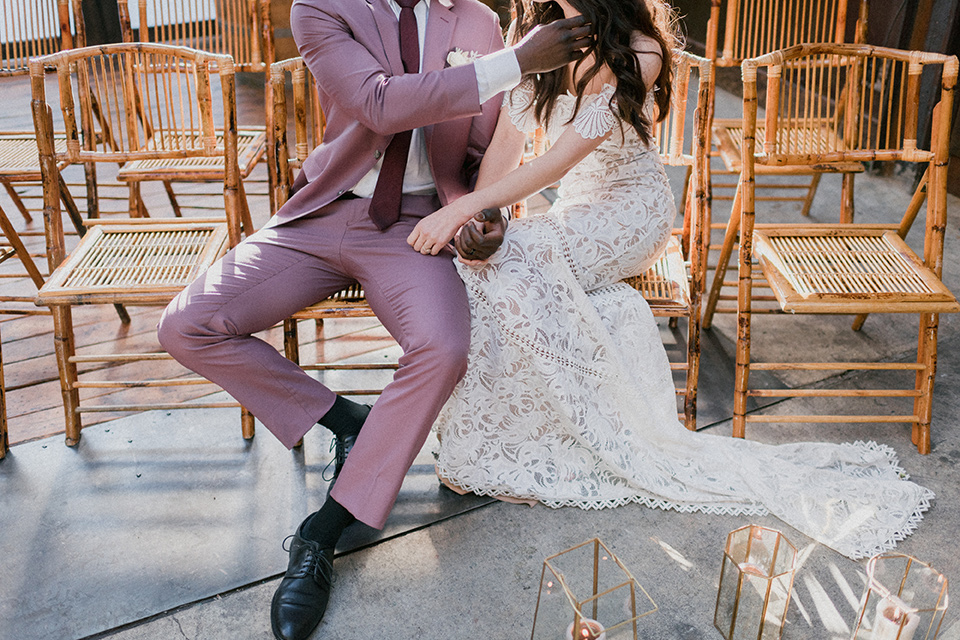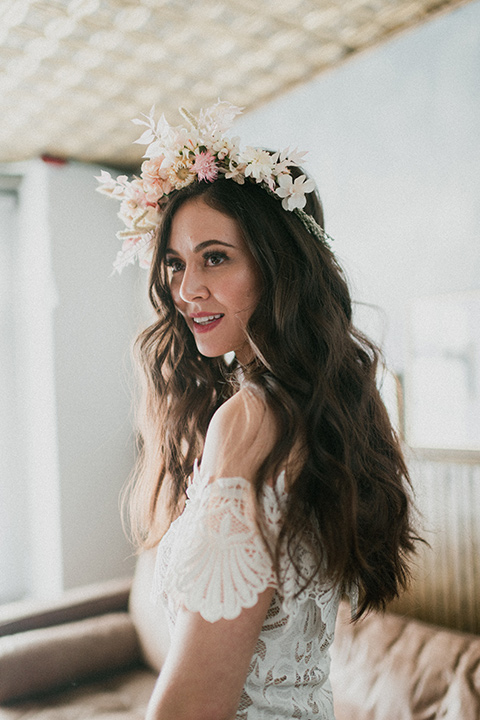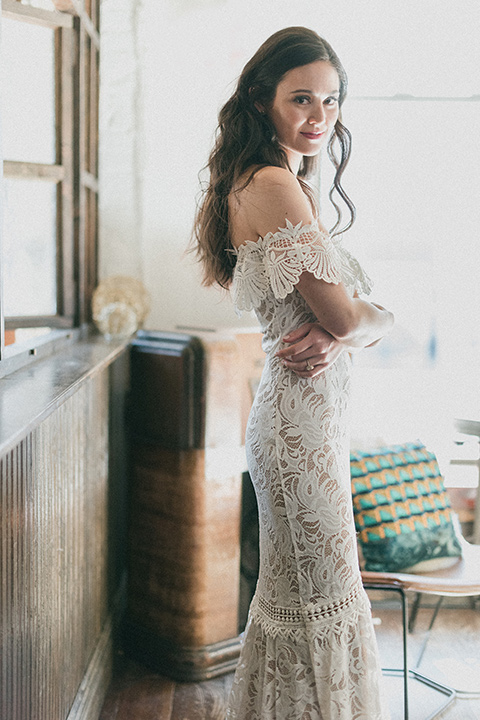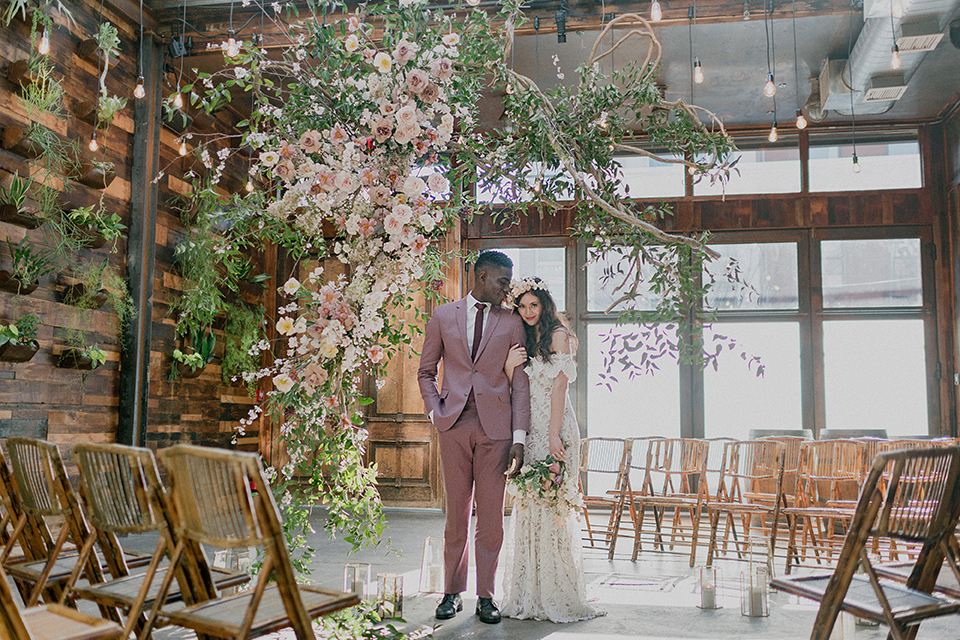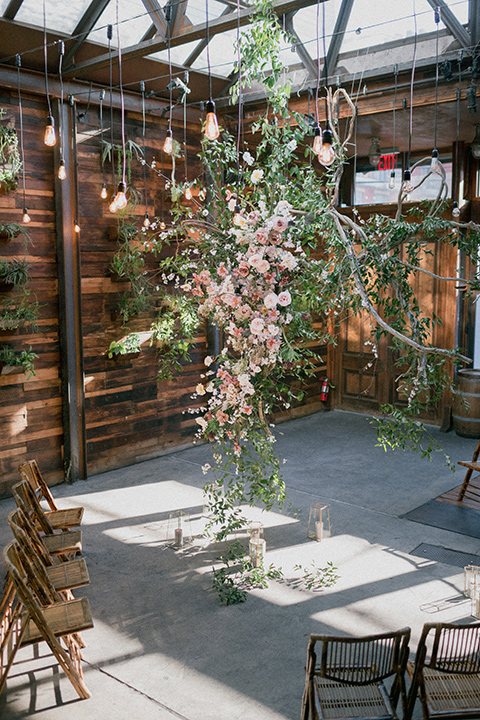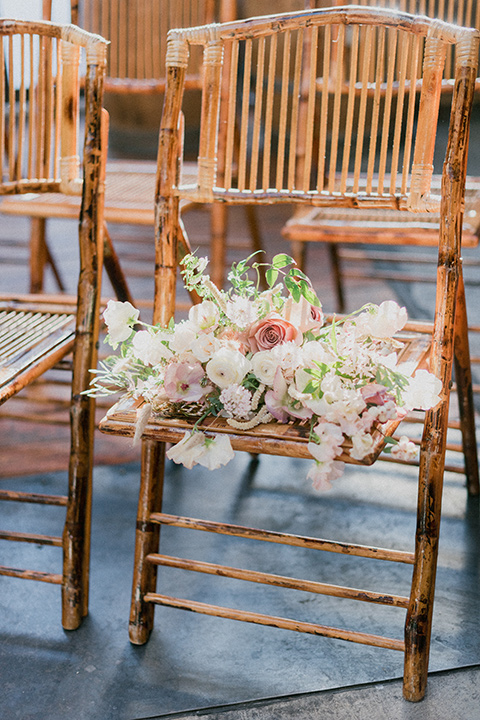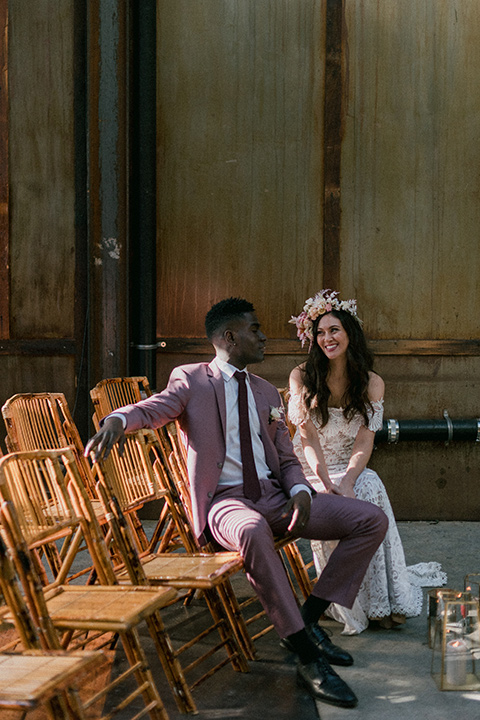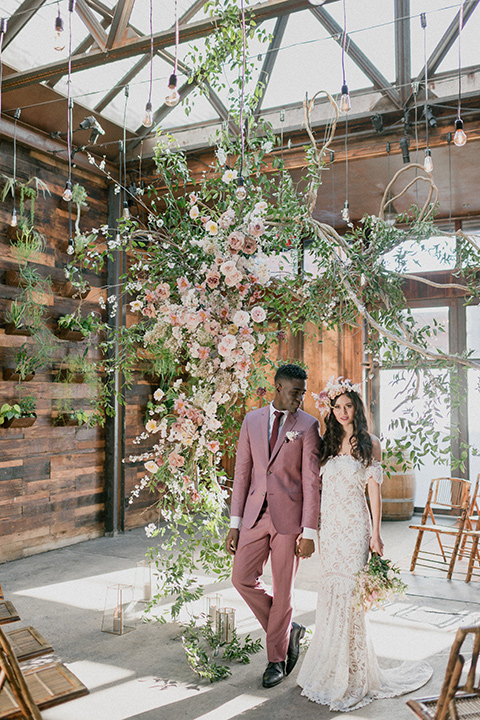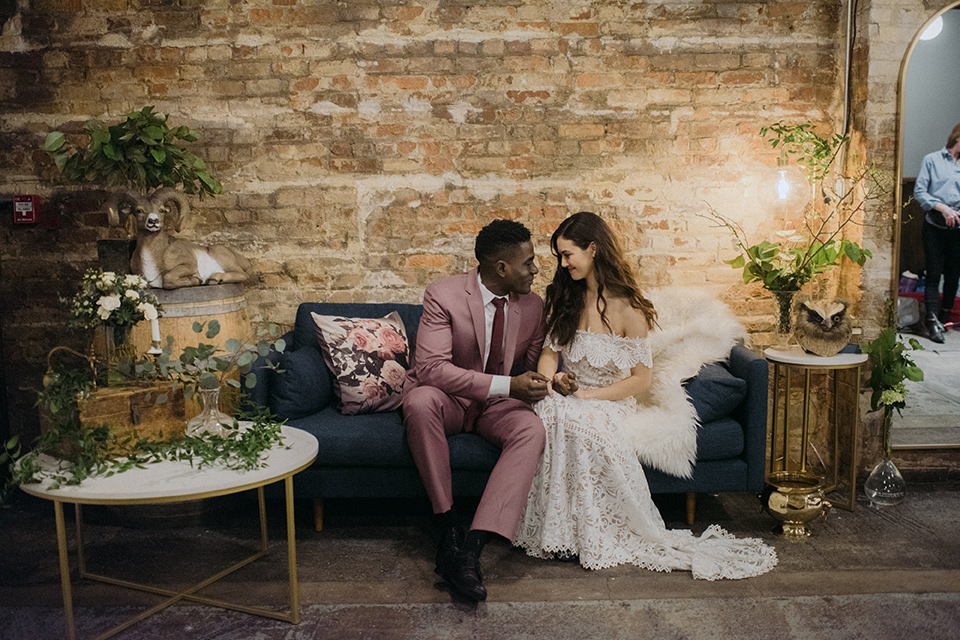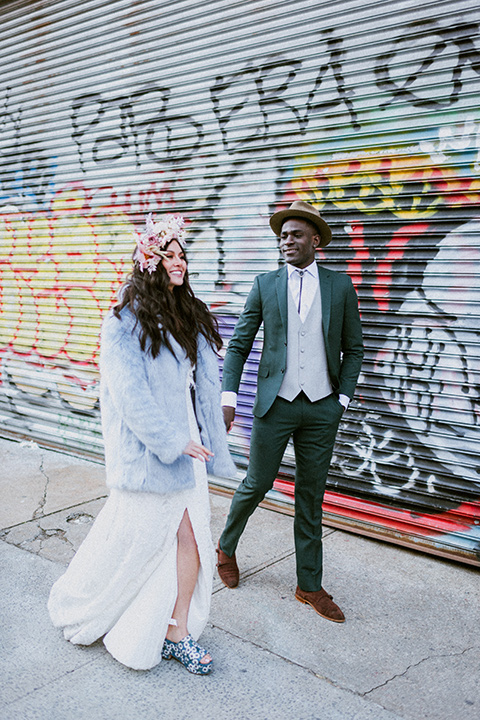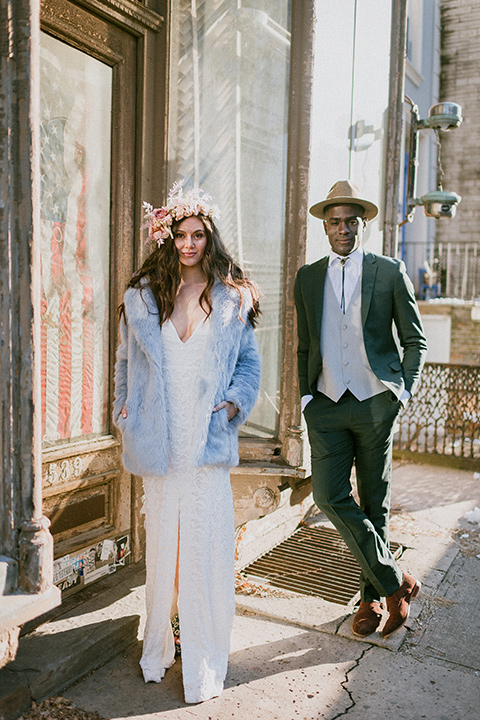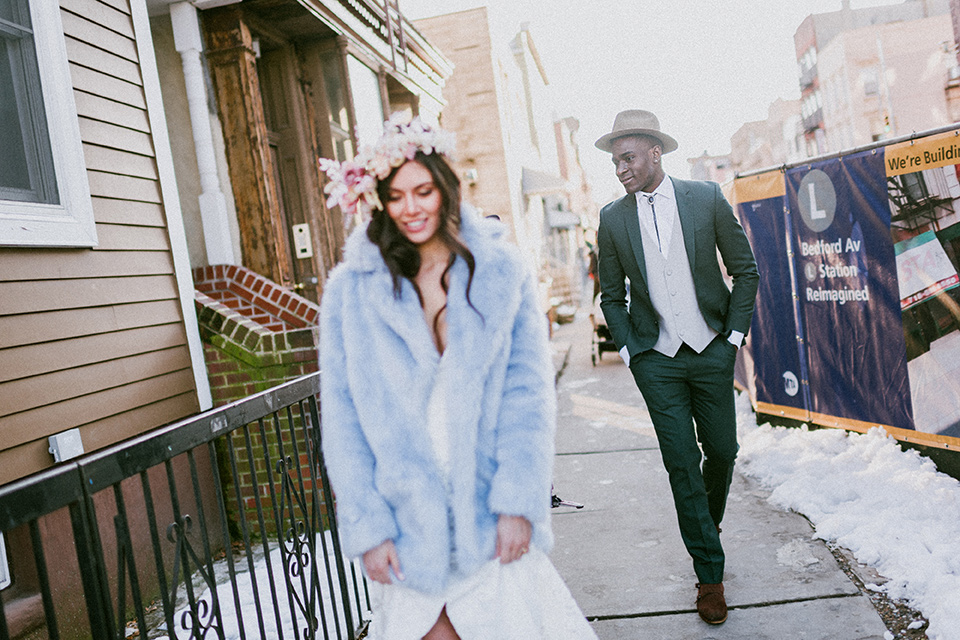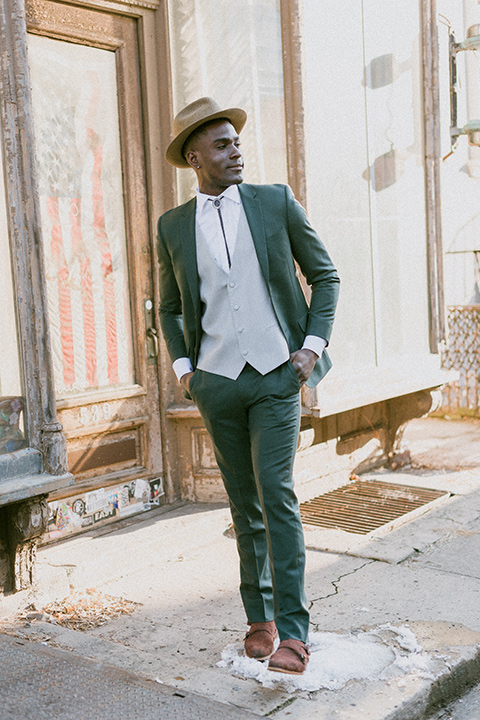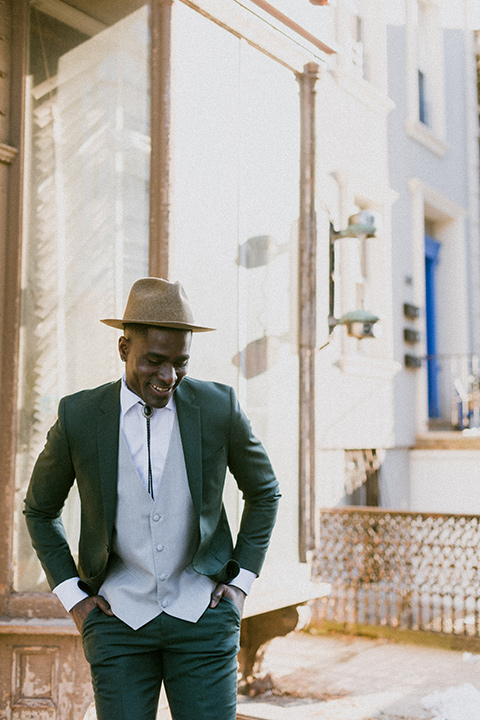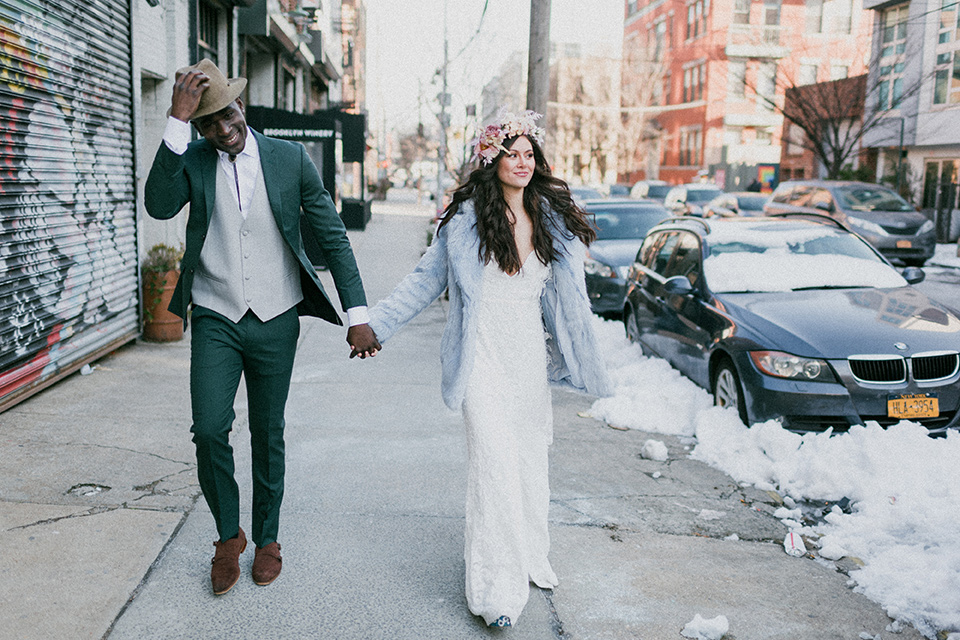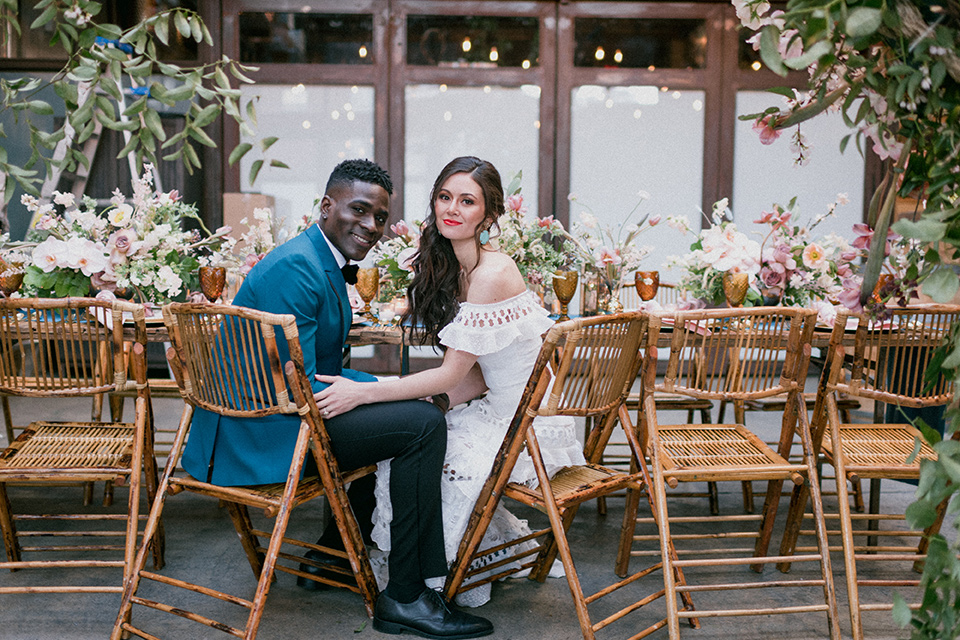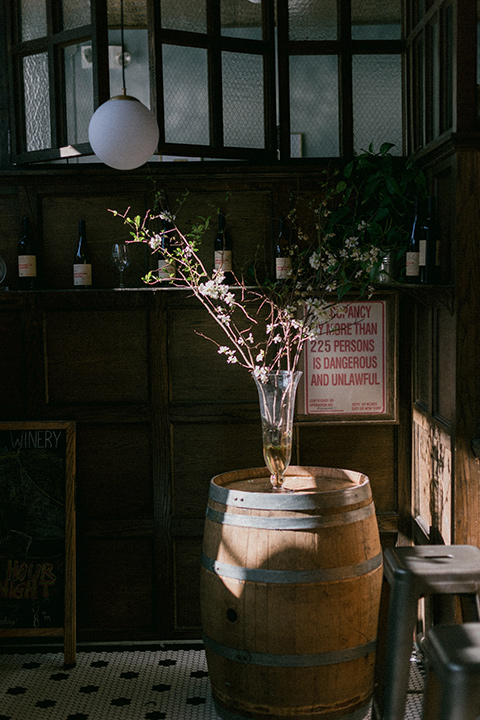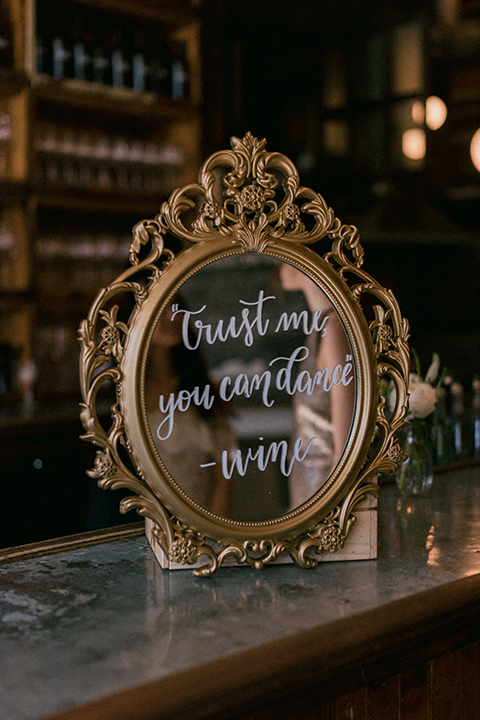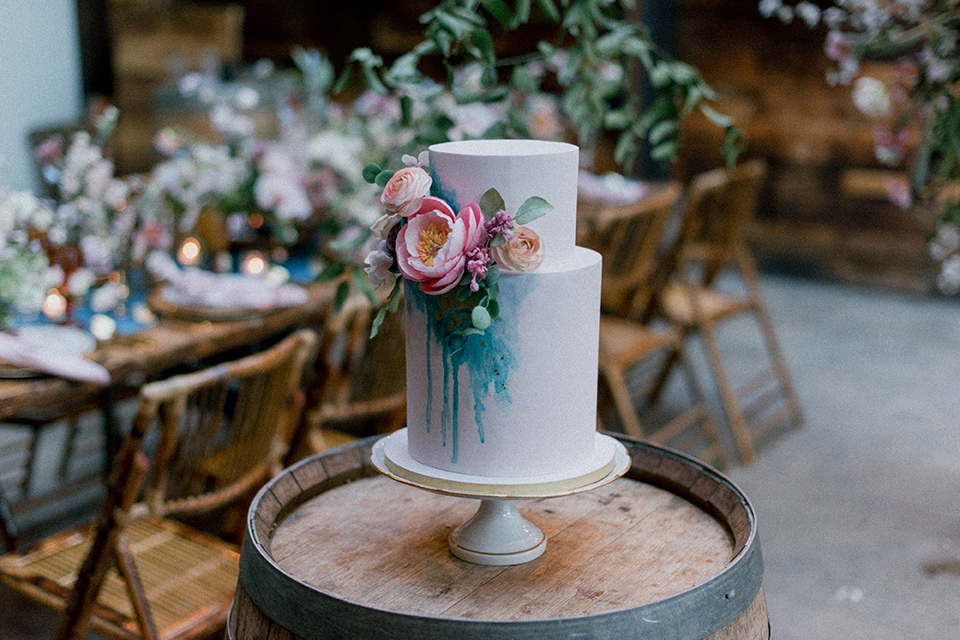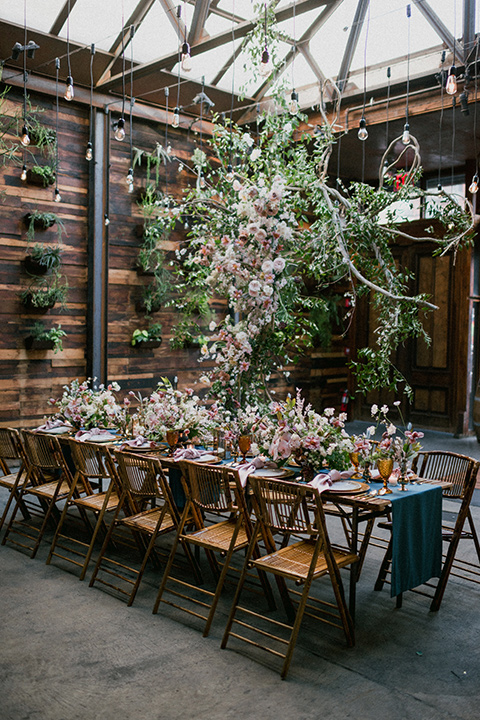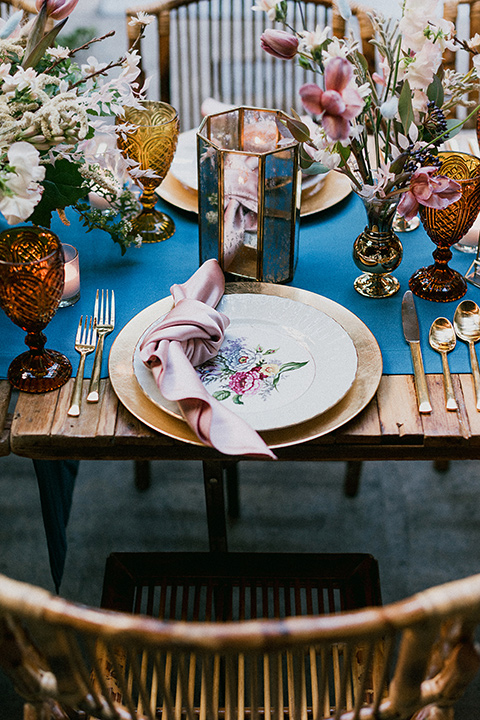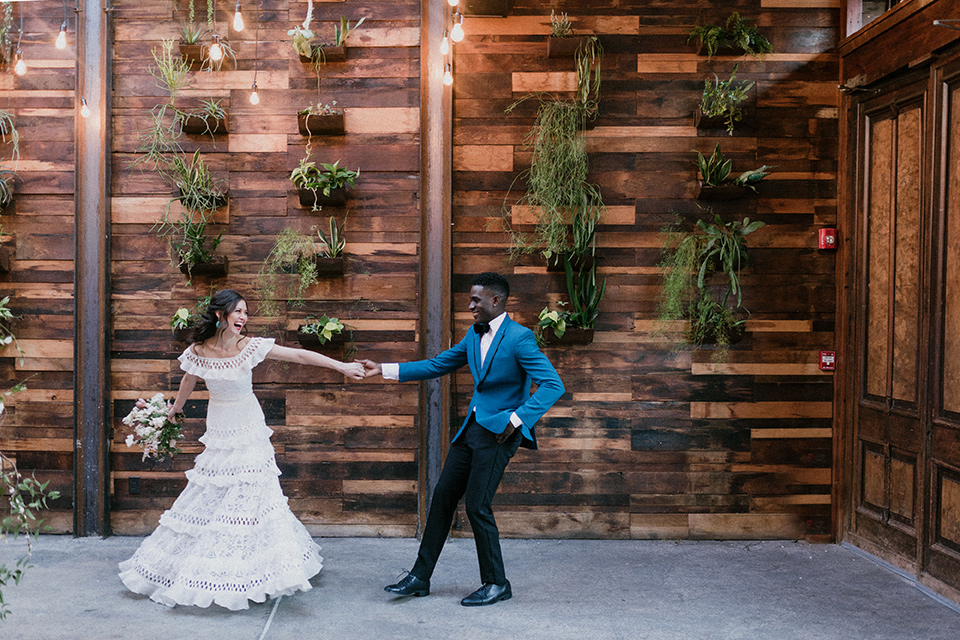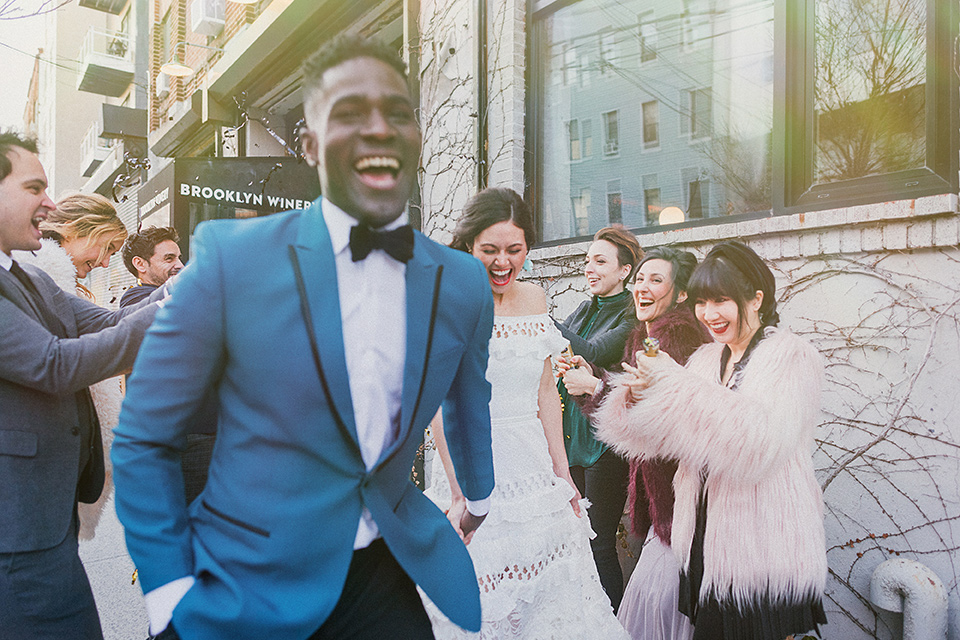 This wedding was also featured on Green Wedding Shoes
Floral: Designs by Ahn | Gown: Grace Loves Lace | Bridesmaids Gowns: BHLDN Jenny Yoo | Hair Stylists: Sally Monterossa at Boho Hair Salon | Makeup: Meg Rianne | Videography: Rima Brindamour | Paper Goods: Ink & Honey | Cake: Nine Cakes | Tabletop Rentals: Elite Tent and Party Rental | Linens: BBJ Linen | Music: Nuage Rhythm | Lighting: Universal Light & Sound