Venue: Owl Creek Farms
Photography: Kyrsten Ashley Photography
Menswear: Black Velvet Tuxedo by Midnight Blue with grey pants and burgundy bow tie
This ranch set wedding is showing some very cool wedding ideas that you don't see every day. We'll start with the bride, because, ladies first... she is sporting a crown! But not your typical queen looking crown, but a whimsical ice crystal style crown with long natural crystals to compliment her lace wedding gown with long sleeves. Her natural flowing bouquet is deep reds and burgundy colors with deep green leaves which brings in plenty of drama and burgundy also happens to be one of the most popular wedding colors right now. The bride also added a burgundy velvet hat and black leather jacket in some images showing that you can bring in your personal style on your wedding day, we just recommend taking some more traditional photos before adding in extras like these. As for the groom, he wore our black velvet tuxedo for online rental and it with a burgundy velvet tie to match his bride's accent color. But we didn't even get to the best part, the groom paired his black velvet coat with dark green pants, kind of a business on the top, party on the bottom gameplan but really just a cool way to change up the look while staying within the color scheme. This wedding design also included a broken geode style cake, pampas grass florals, boho pillows and a macrame dream catcher, scroll on down to see it all...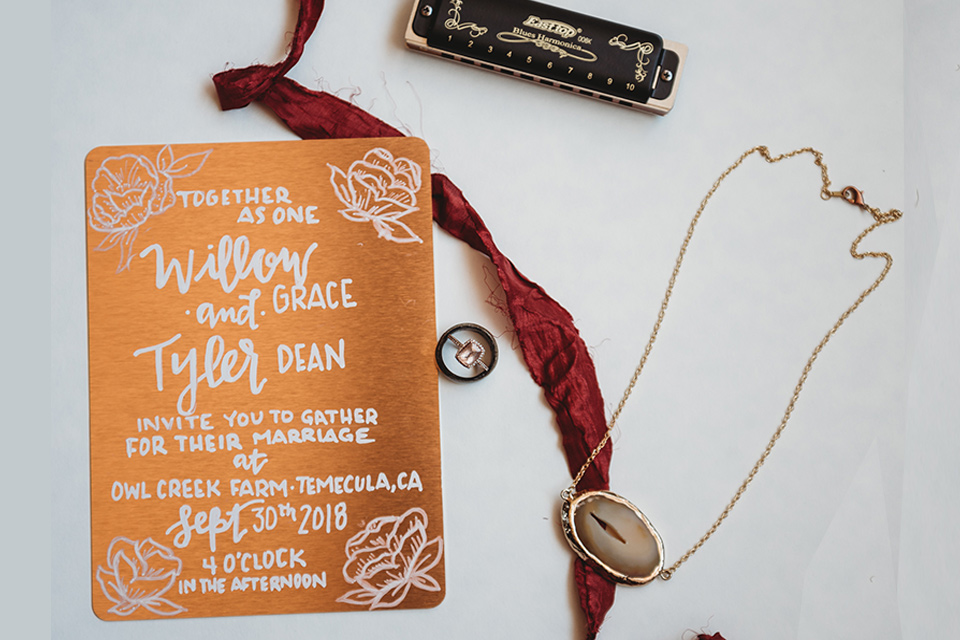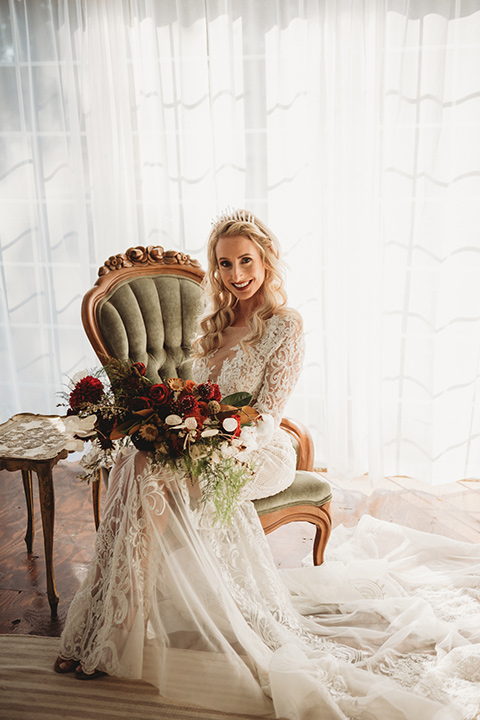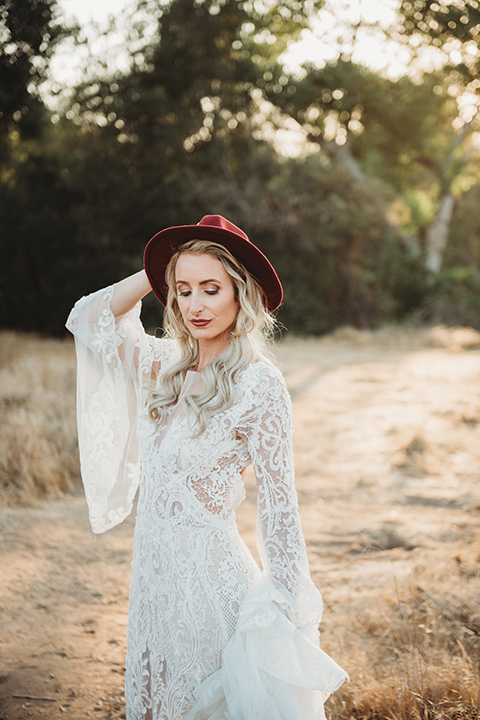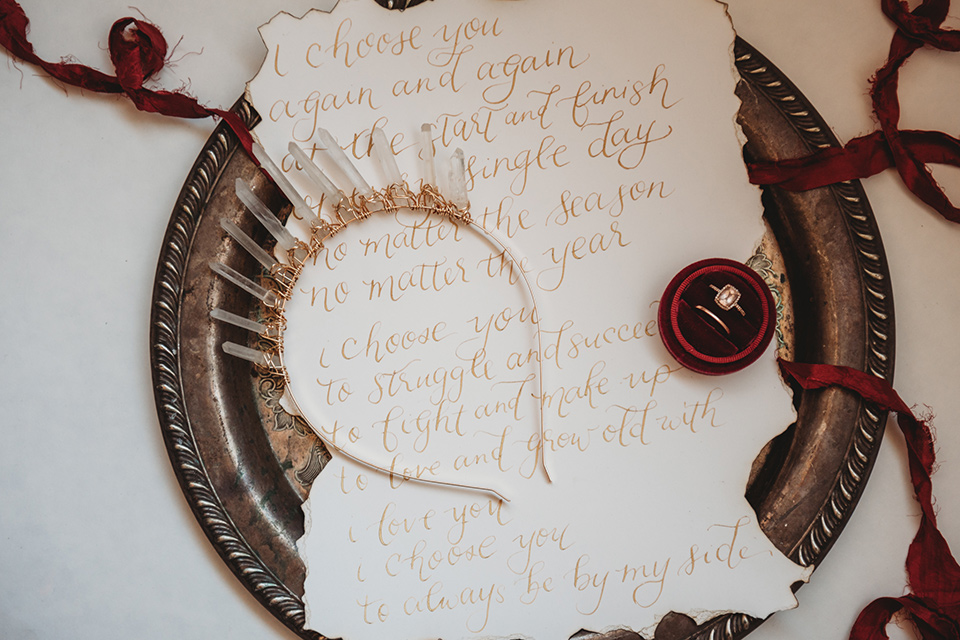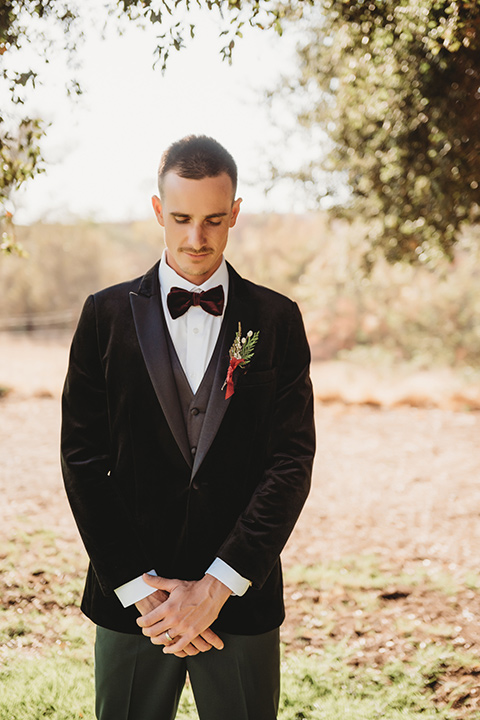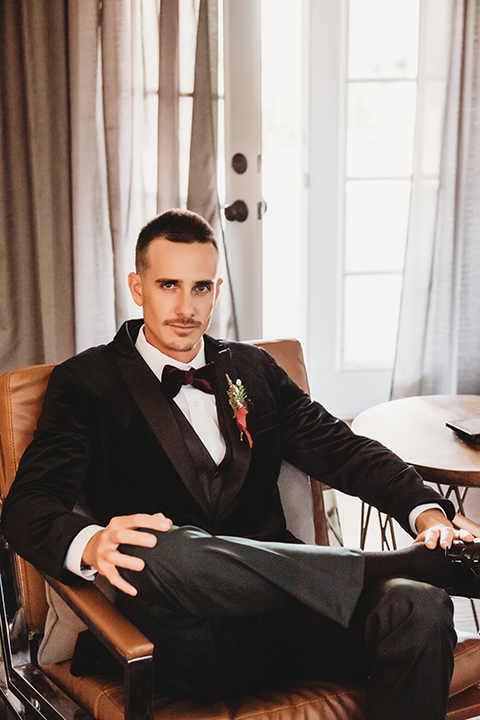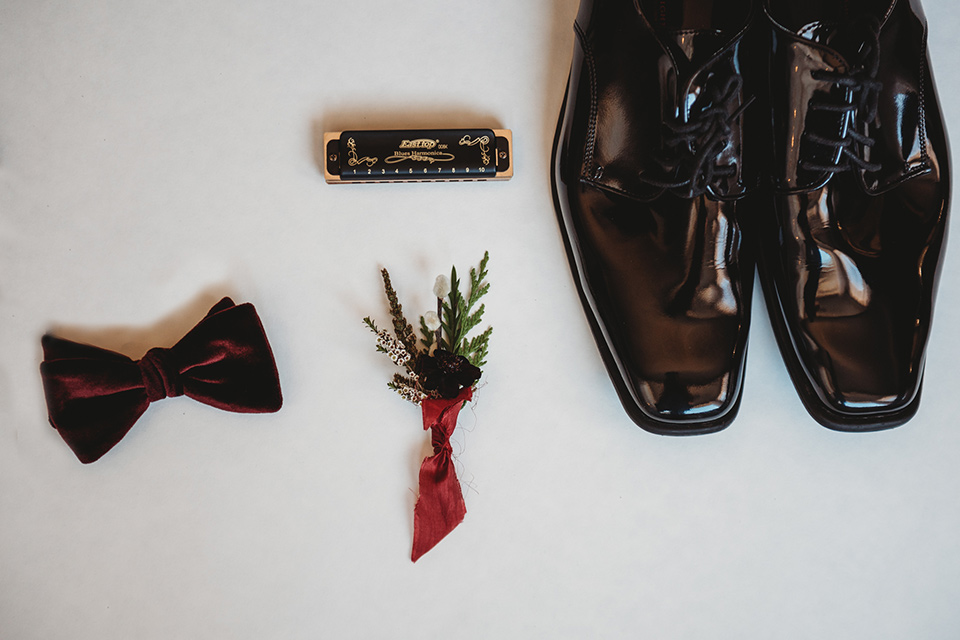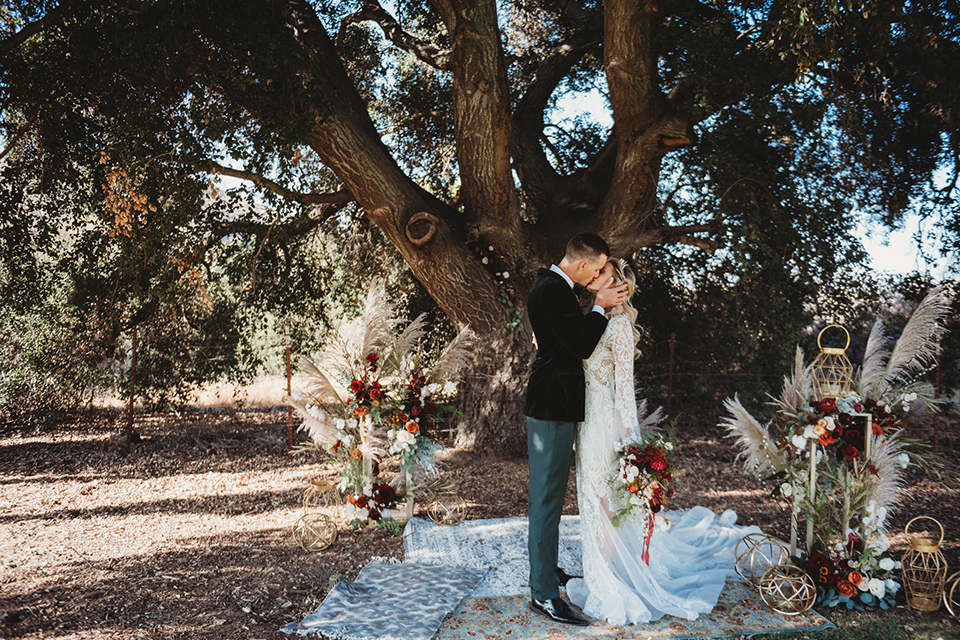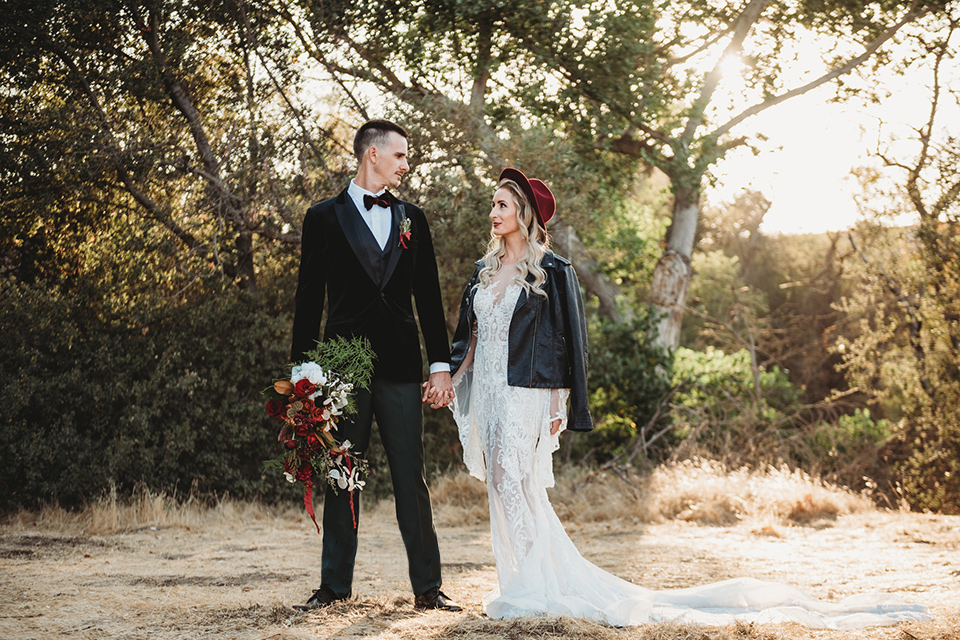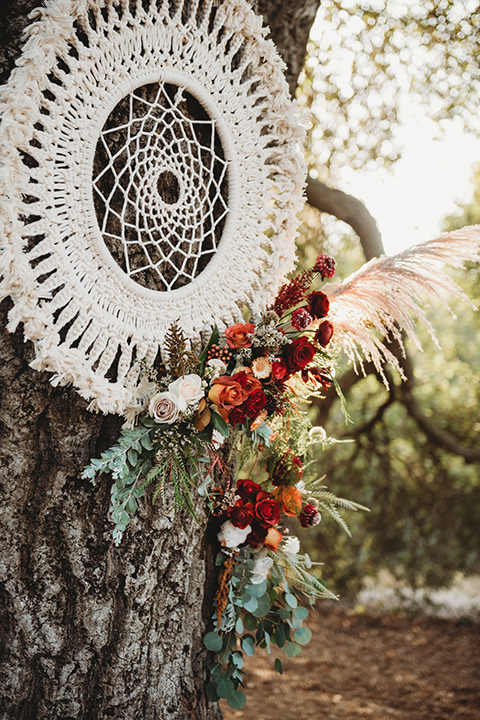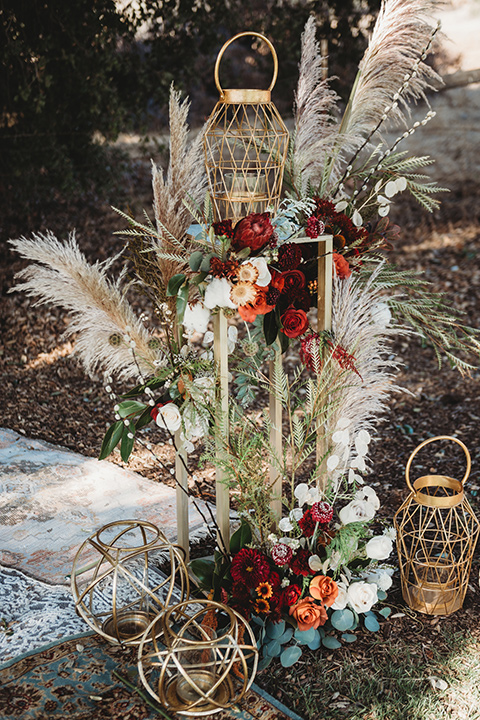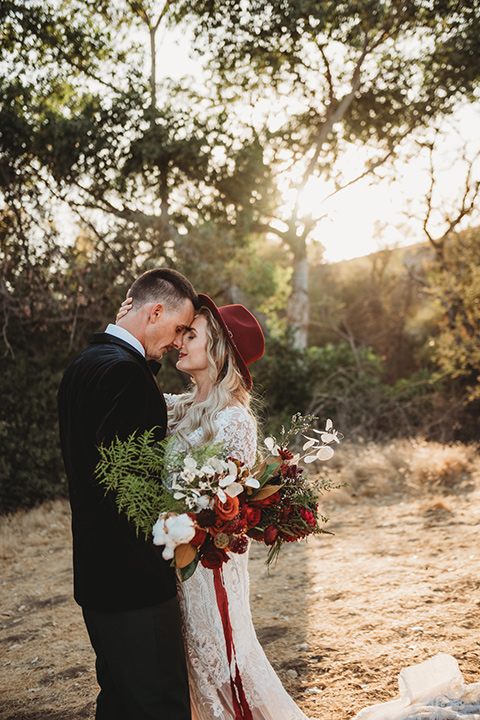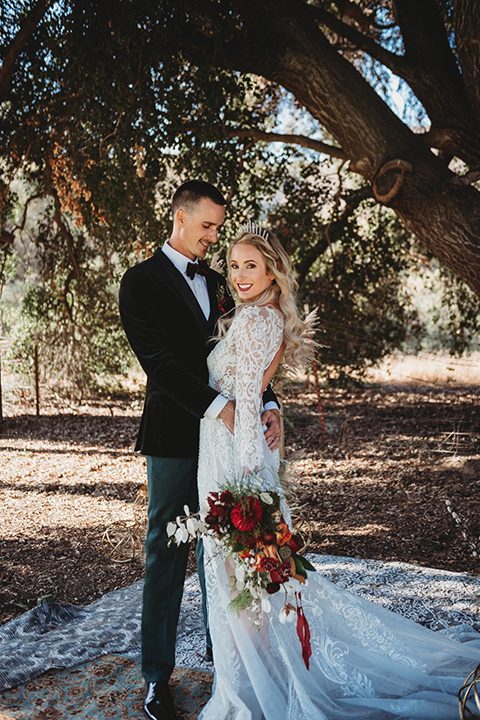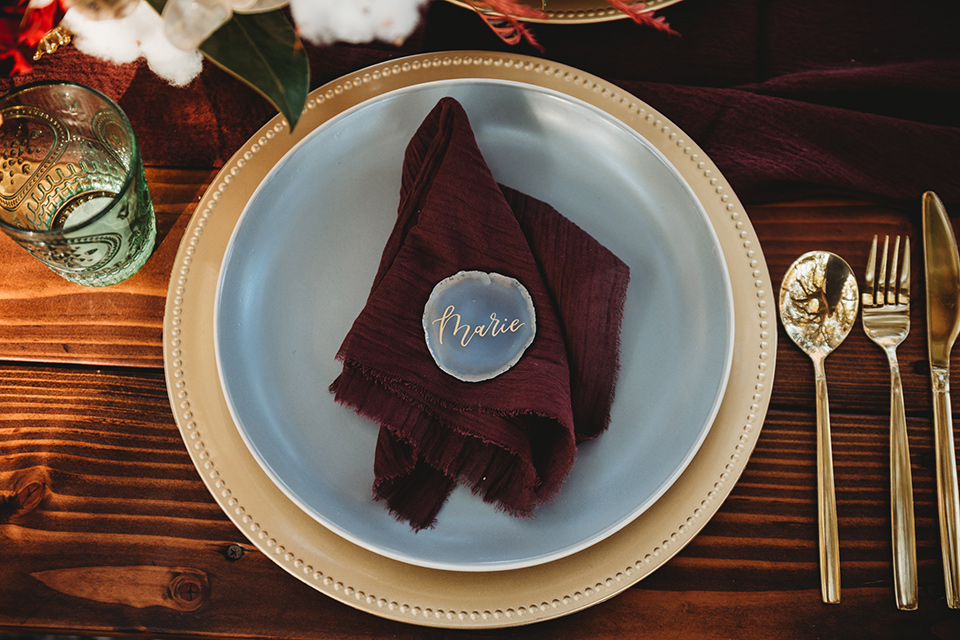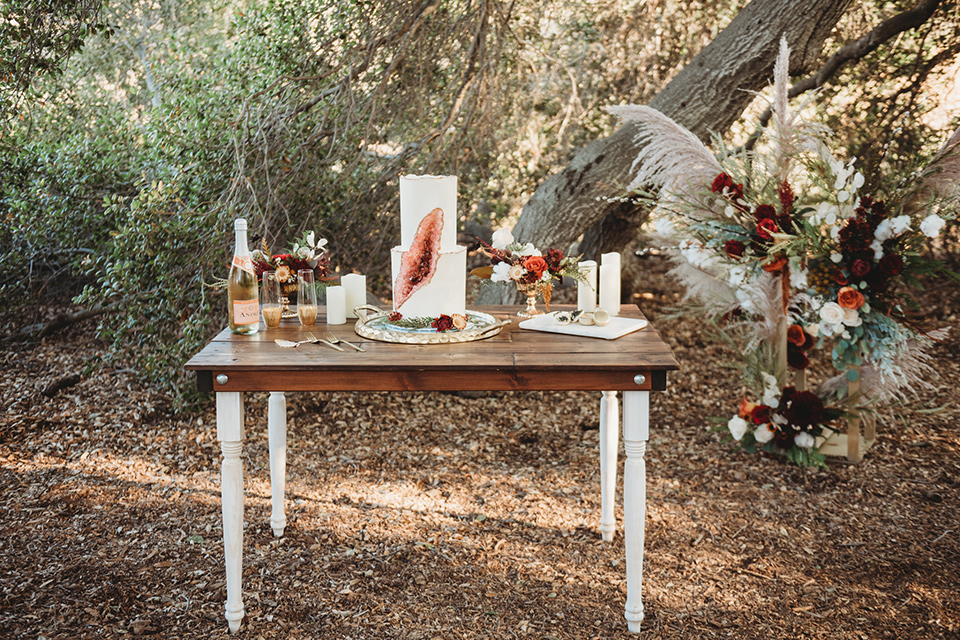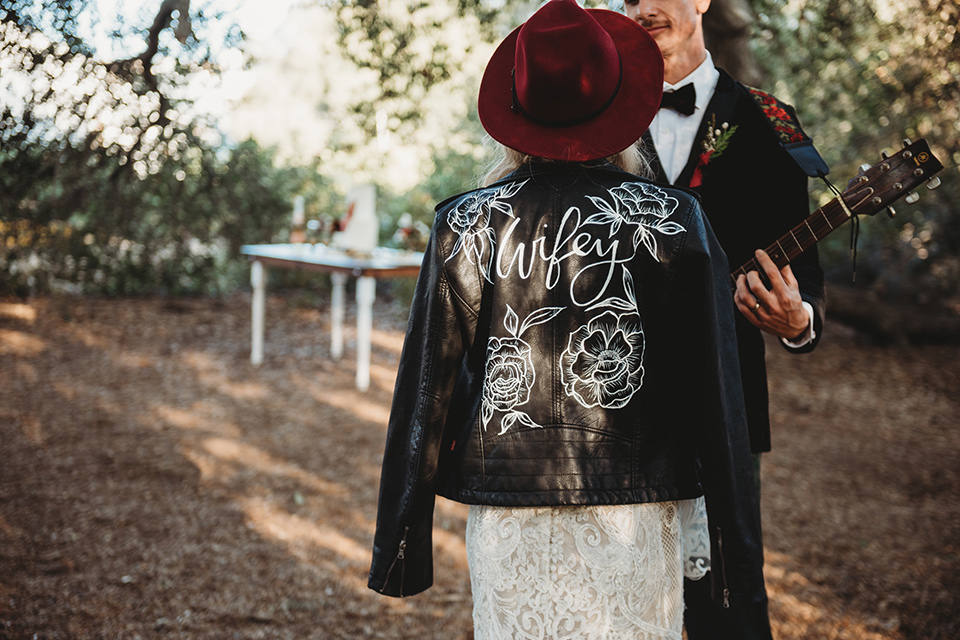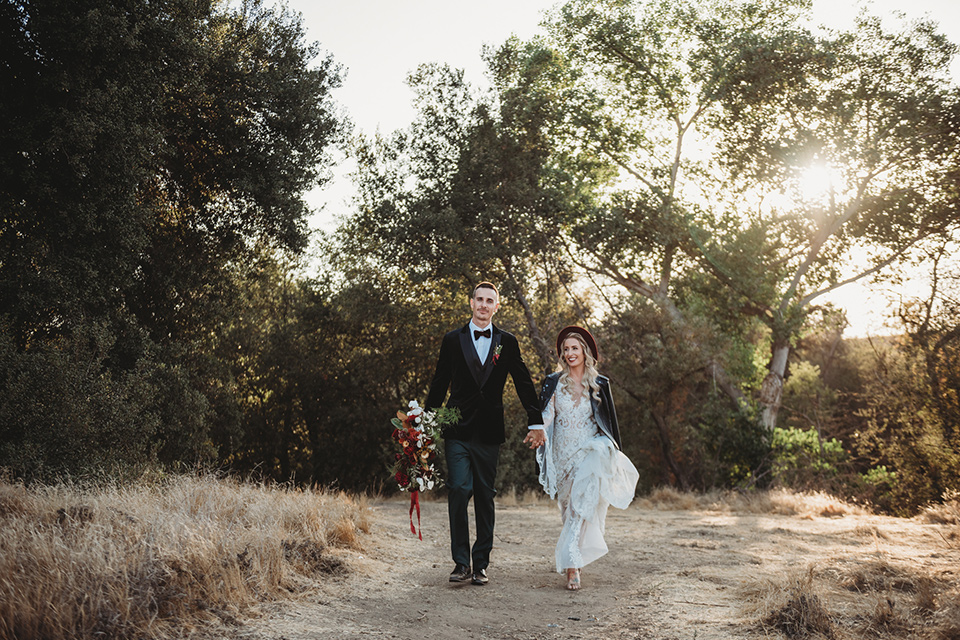 This shoot was also featured on Hey Wedding Lady
Florals + Styling + Rentals: Love Sparrows | Cake: Alicia Loves To Bake | Gown: Pallas Couture + Kinsley James | Headpiece: Divine Eyes | Hair + Makeup: Glamarazzi Brides | Ring Box: The Family joolz | Decor: Rustic Peony Co. | Furniture Rentals: AKT Made | Linen: Linen Lark | Place Card Holders: Hello Posh | Macarons: Mac Lab Bakery | Second Photography: Ryan Scott Photography | Stationary Design + Lettered Jacket: Karligraphy Designs