Venue: Gather Venues
Photography: Flowermouth Photography
Coordinator: Kimberly Kennedy
Menswear Style: Light Grey Verona Suit by Midnight Blue with dark blue pants and blue velvet bow tie
Geode inspired weddings are increasing popular because of the natural beauty of the rocks, so we wanted to give you all a little taste on how to incorporate this theme into all aspects of your wedding. From your décor, cake, and personal styling geode details are easy to accomplish while still looking sleek and sophisticated.
In this shoot one of the biggest elements to this theme is color! Bright purples and blues, mixed with soft neutrals really bring out that crystal vibe. You can see these elements in the table décor as well with the deep teal plates, and mixed metals in the smaller décor and utensils. As well as that cake! The fabulous cake looks just as life like as a real geode!
The bride wore a sophisticated lace fitted gown with long sleeves and a high neckline, to play with the undertones of the bohemian elegance that typically comes with a geode inspired wedding. While the groom wore one of our favorite new trends: mix-and-match! The groom's light blue jacket with dark blue pants look sleek and trendy, while still playing up the color palette.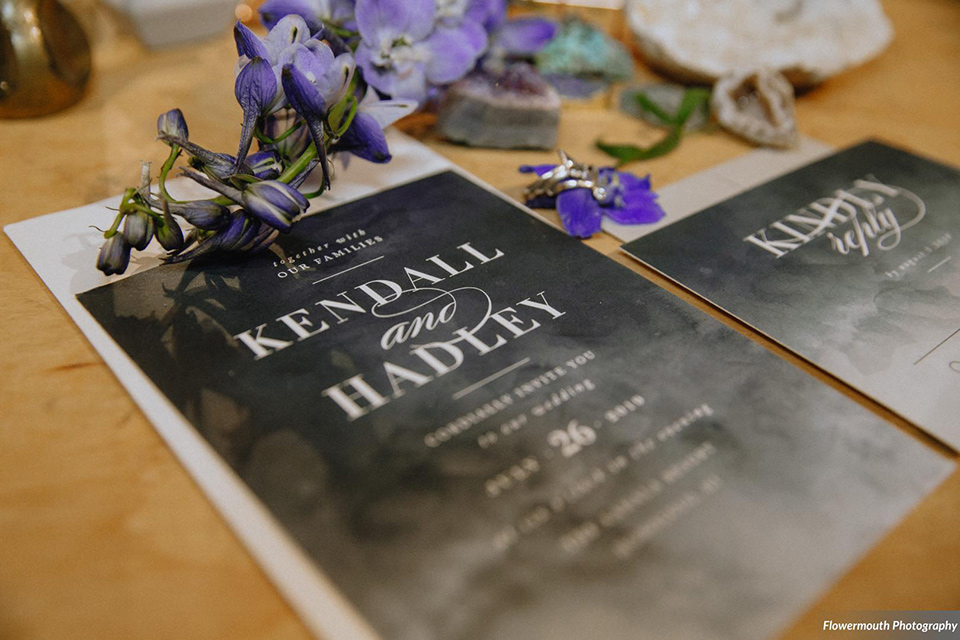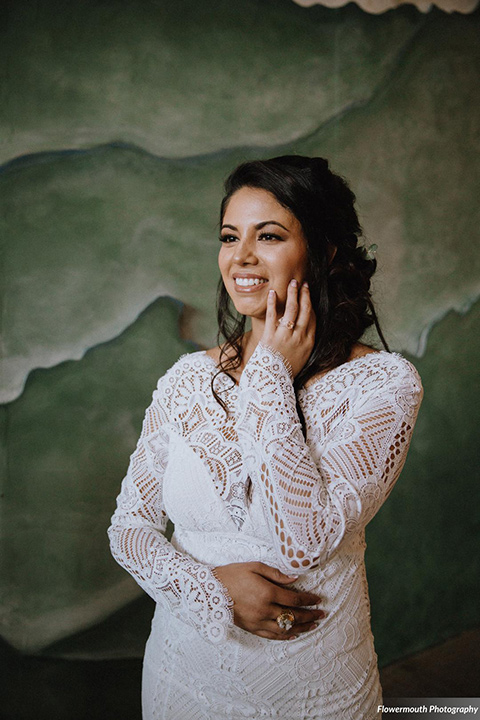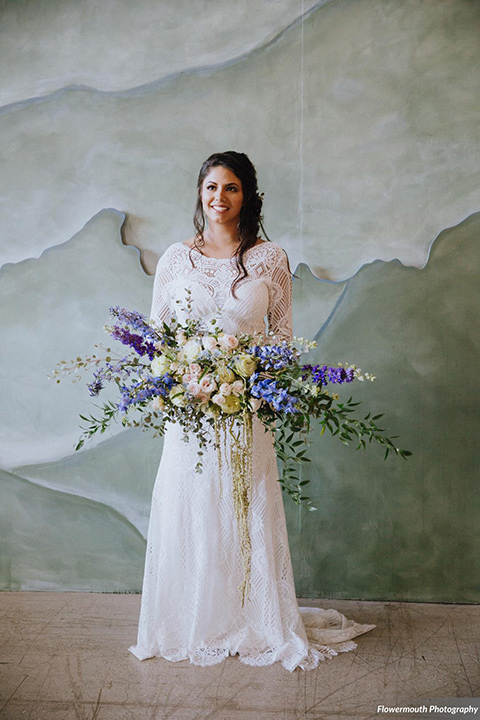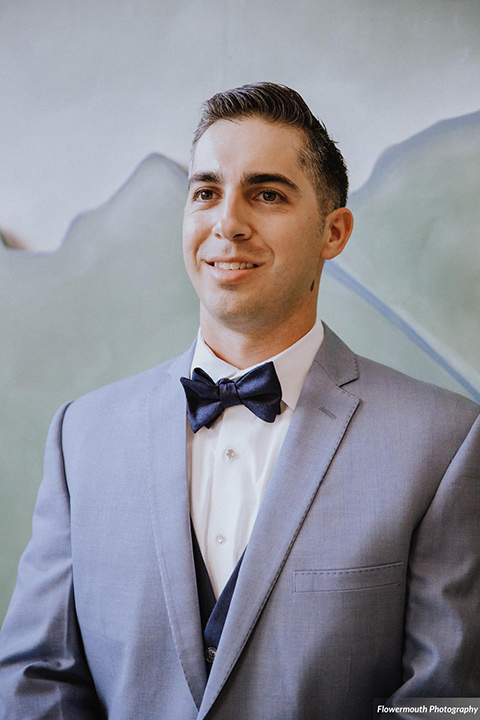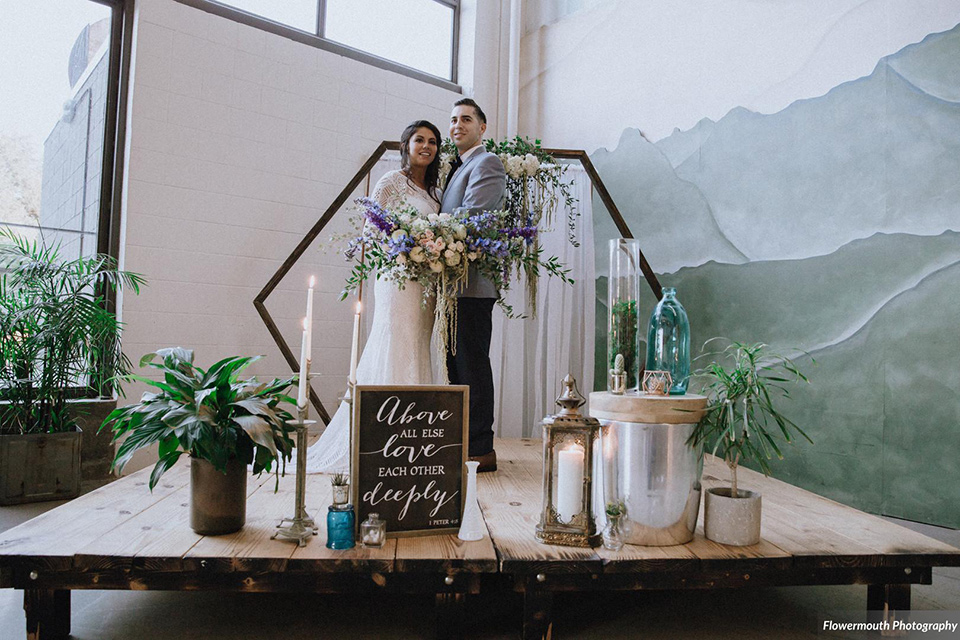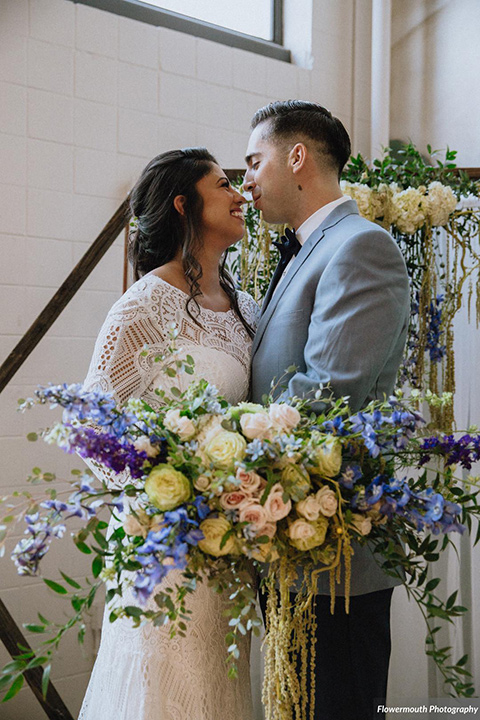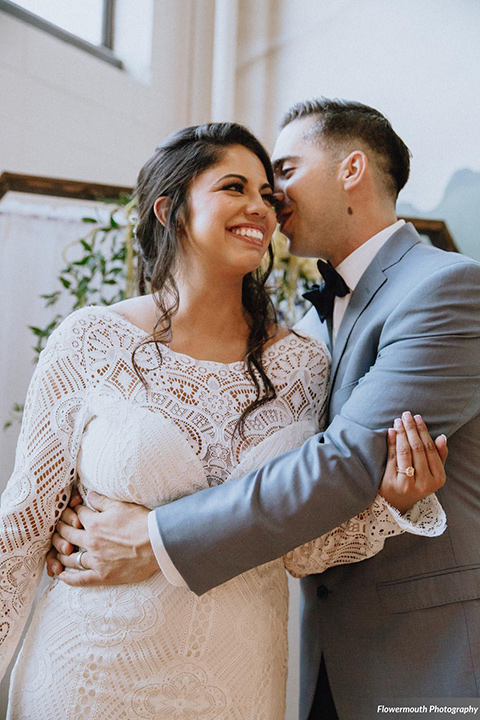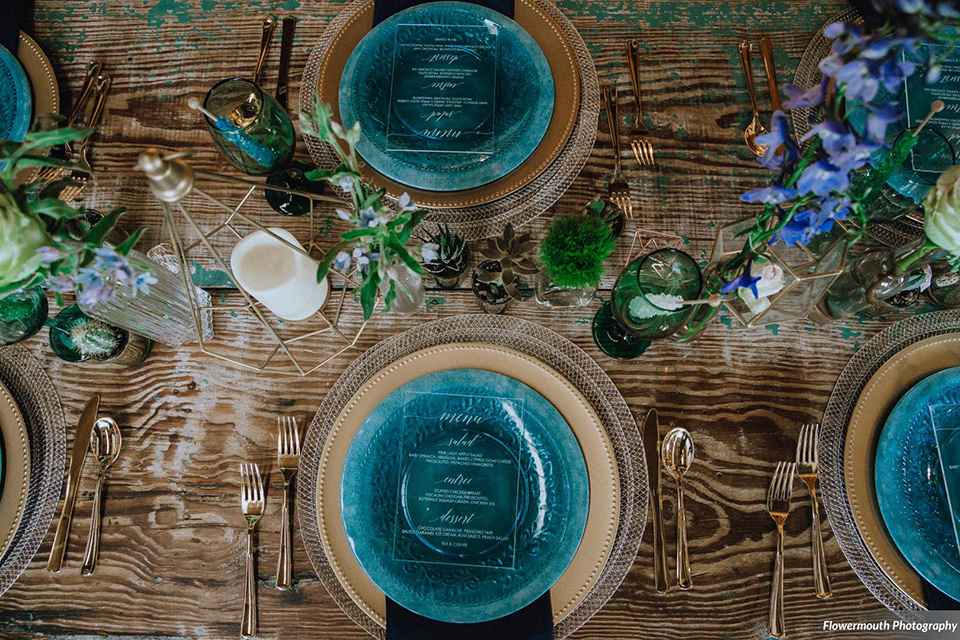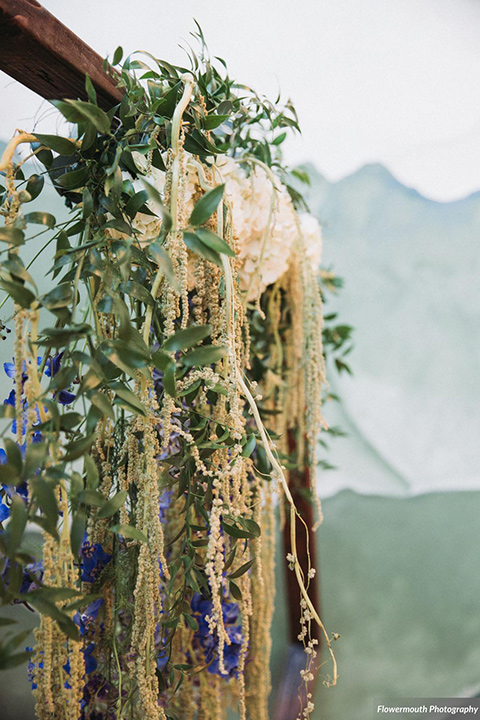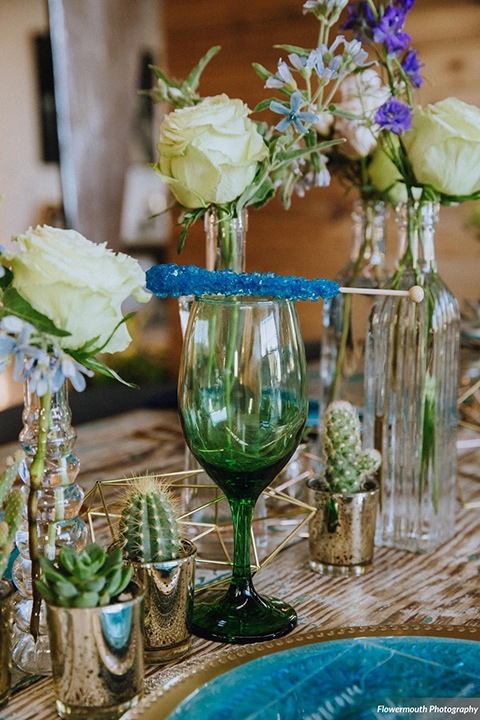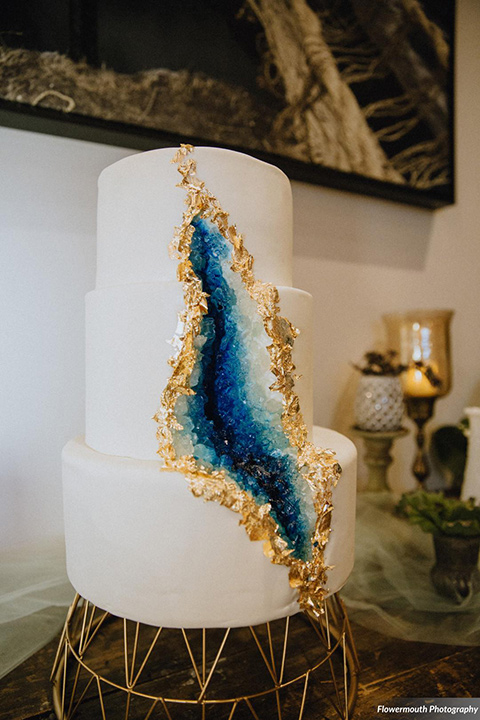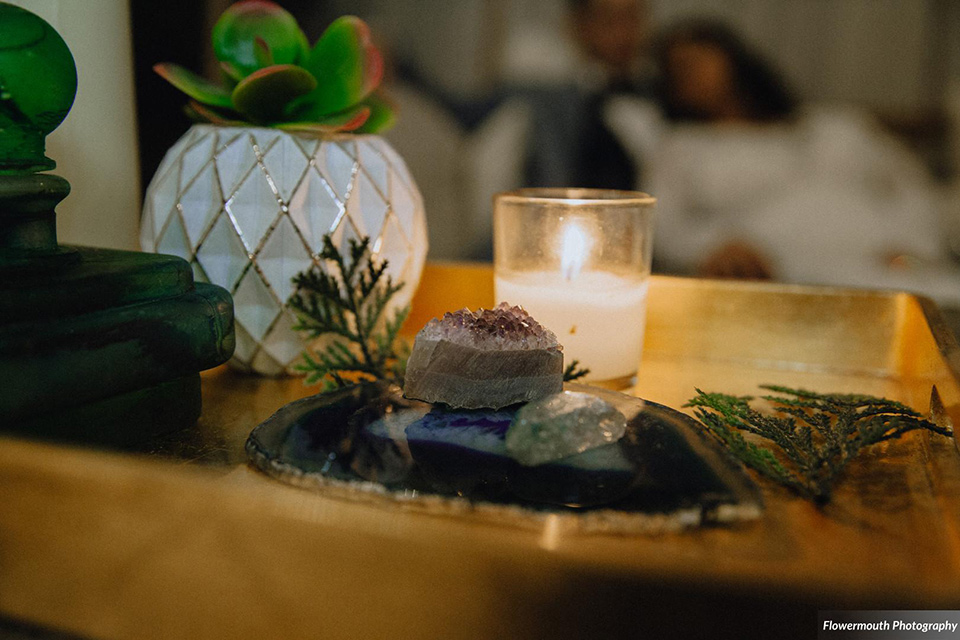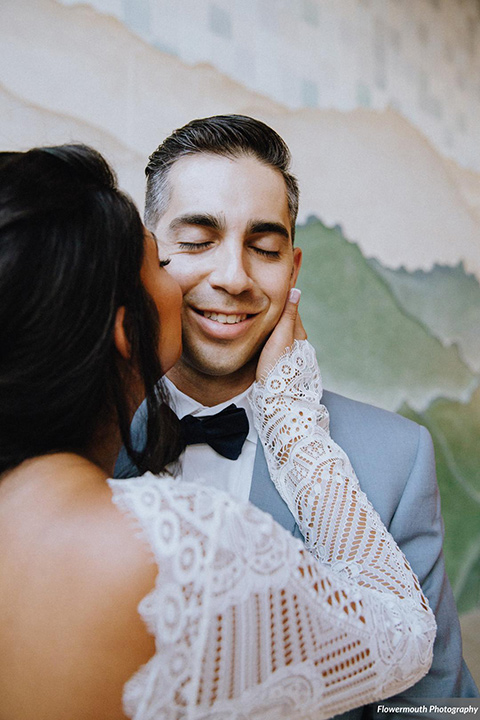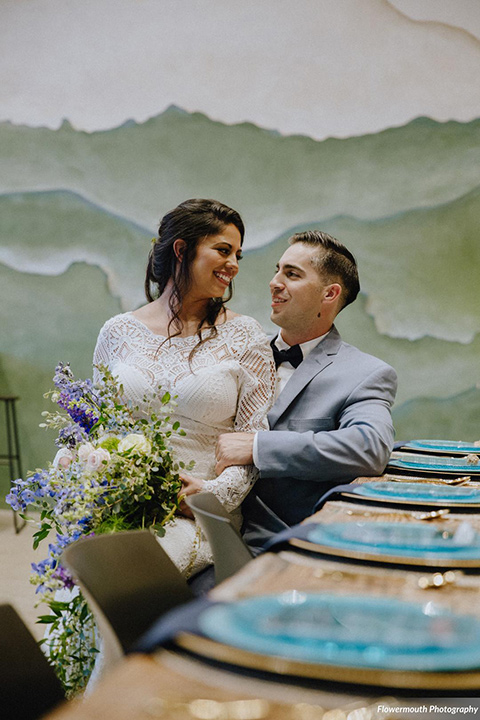 Rentals: Gussied Up Events and Rentals | Groom's Hair: Mario Gonzales | Bride Hair + Makeup Team: Silk + Glow | Bridal Makeup: Whitney Alexis | Bridal Hair: See Kate Create | Gown and Earrings: Unbridaled