Around the World in Love Wedding Design
Around the World in Love Wedding Design
2 / 25 / 22 | Inspirational Photo Shoots
Venue: Carpinteria Lions Park
Photography: Melaney Sotelo Photography
Planning + Design: Three Sisters Planning
Menswear Style: Dark Blue Notch Lapel Suit with a blue floral long tie
This wedding design is for those who love to travel! At the Carpinteria Lions Park, this wedding had many details and touches that emphasized the couple's passion for adventure.
The reception was decorated with antique luggage, globes, and cameras. We also love the bohemian garden touches with wooden tables and an ivory settee. The table had tall candles and green ivy for the centerpieces.
We particularly love the amount of sweets at this wedding! From the donut wall and stunning gold and blue cake.
The bride wore a non-traditional taupe lace gown with a plunging neckline and her hair in a loose braided style. The groom wore a dark blue notch lapel suit with a navy floral blue tie. He added more pizazz to his look with a fun and unique boutonnière.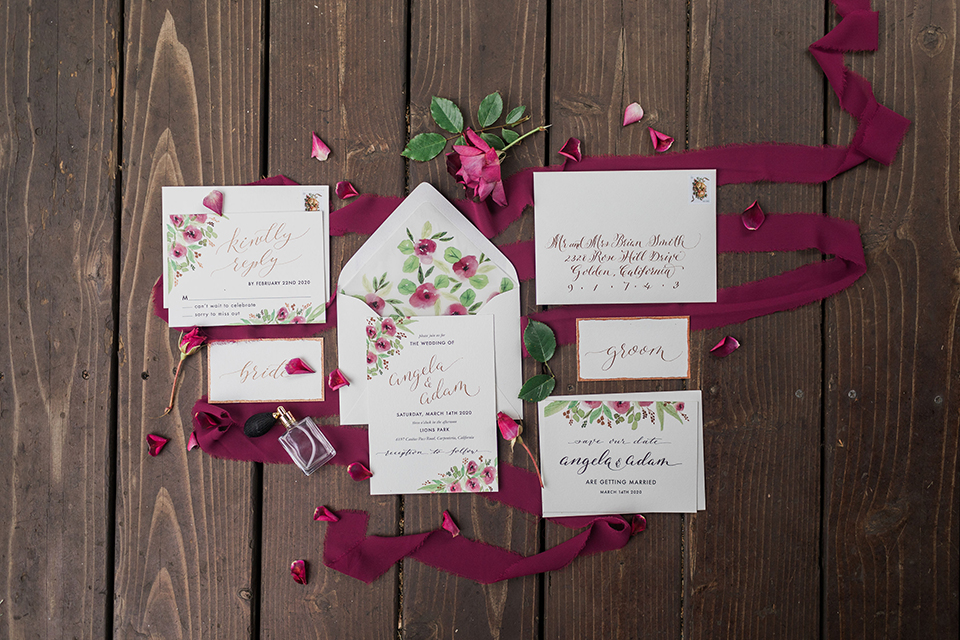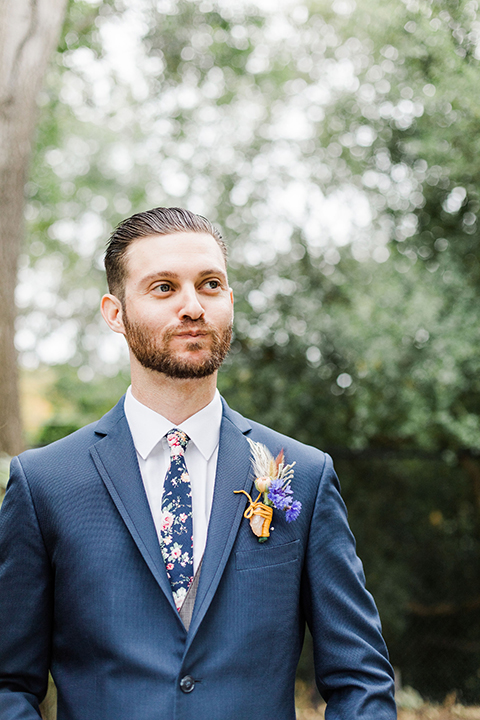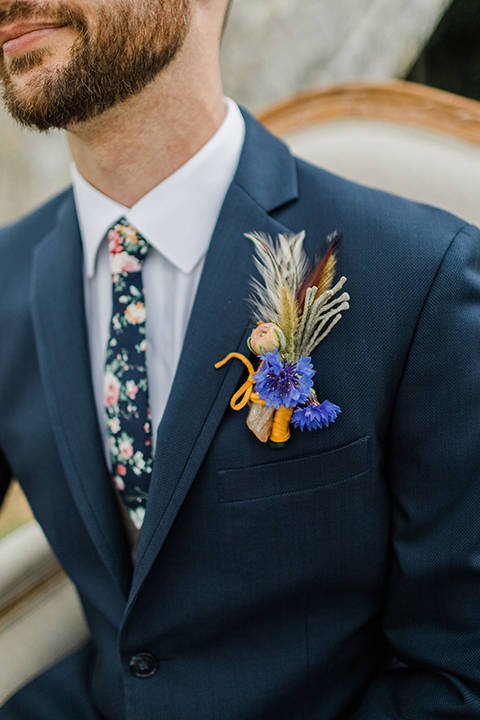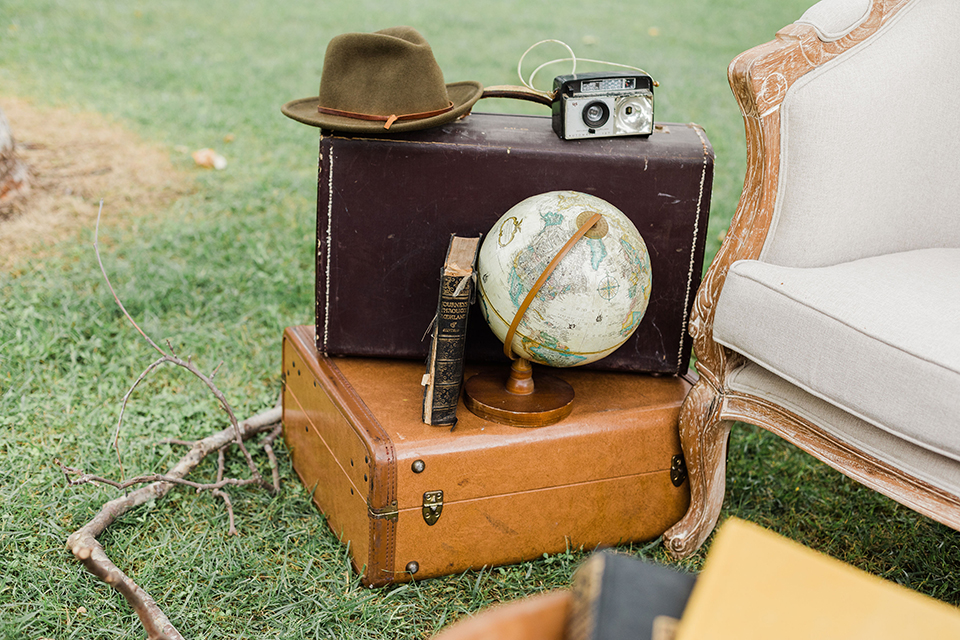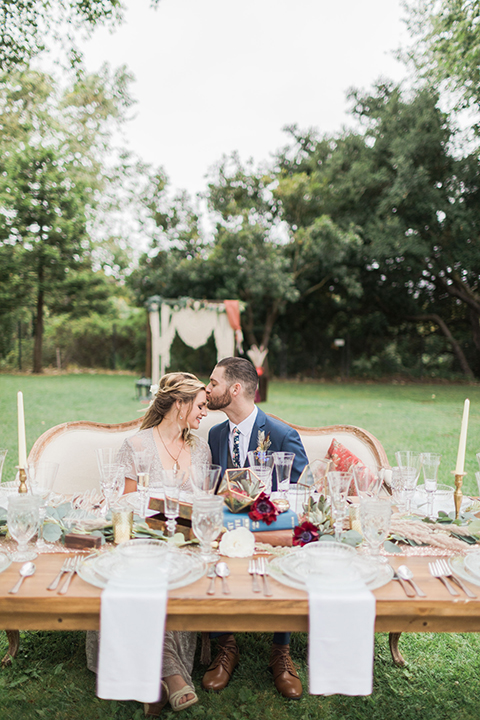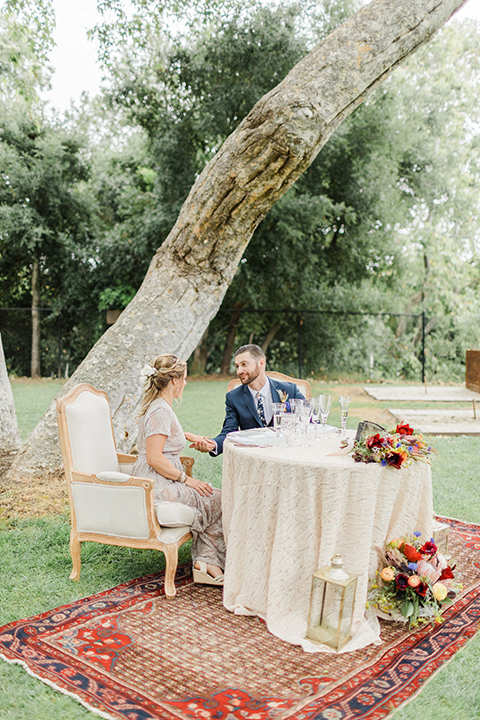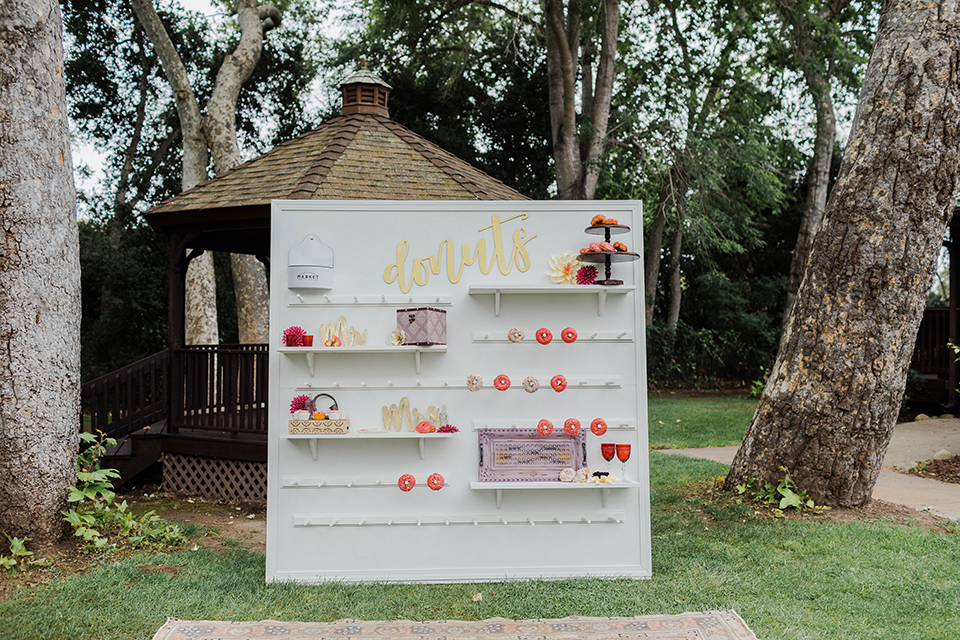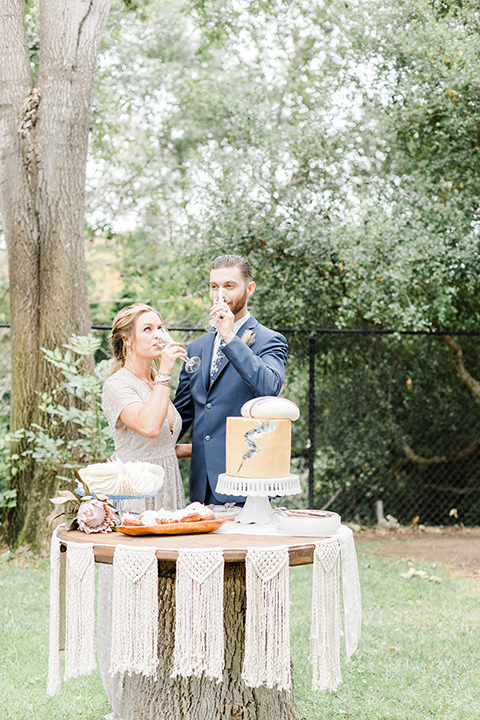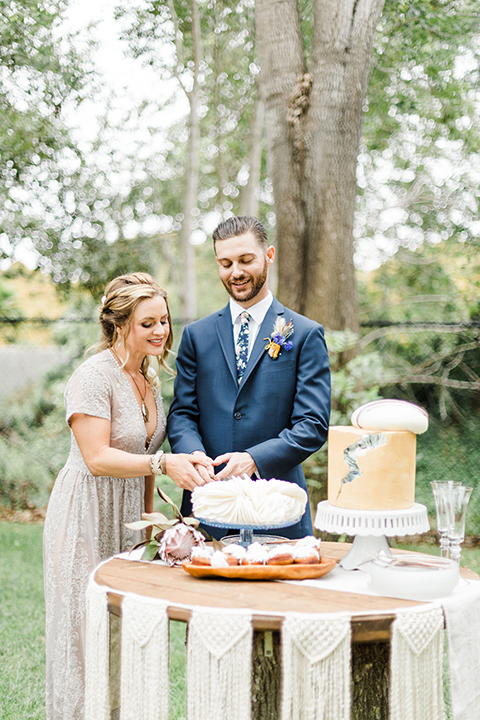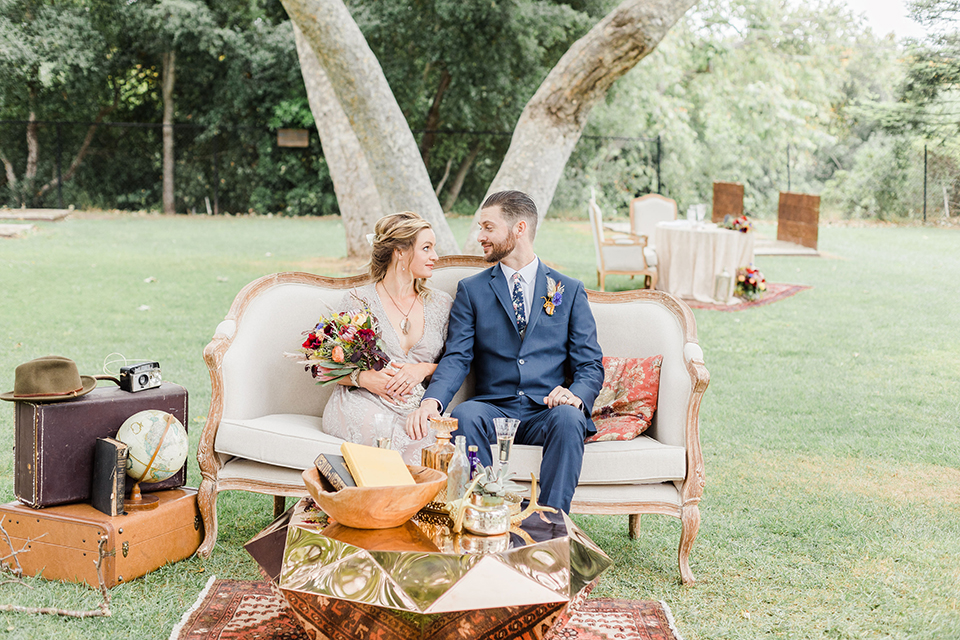 Rentals: Bright Event Rentals | Florals: Among the Wildflowers | Invitations: Pen My Heart | Favors + Specialty Gifts: Celebrate Sweetly | Antique Goods: Lynn's Consignments | Hair + Makeup: Helena Olivares | Jewelry: Lovely Hippy Sharon | Cake: Rachel Mansi | Donut Wall: Gillian Greding | Paper Crafts: Joyful Creations
MOST READ BLOGS
GARDEN I-DO'S AT THE LODG...

4 / 3 / 21 | Inspirational Photo Shoots

Venue: Malibu Lake Lodge
Photography: Angel Sheree Photography
Planning + Design: AK Brides
Menswear Style: Black Notch Lapel Tuxe

BLUE + GOLD ROMANTIC WEDD...

4 / 3 / 21 | Inspirational Photo Shoots

Venue: Mission Inn Hotel
Photography: Angel Sheree Photography
Menswear Style: Dark Blue Notch Lapel Suit with a gold velvet bow tie

CENTRAL COAST SUNSET ELOP...

8 / 4 / 21 | Inspirational Photo Shoots

Venue: Central California
Host: The Yellow Workshop
Photography: Olivia Markle
Menswear: Rose Pink Notch Lapel Suit with a gold ve

NEUTRAL ROMANTIC WEDDING ...

8 / 4 / 21 | Inspirational Photo Shoots

Venue: Aly Ann Events Design + Planning: Marbella Events Photography: Savan Photography Menswear: Navy Blue Shawl Lapel Tuxedo with a black

TICKLED PINK ESTATE WEDDI...

8 / 4 / 21 | Inspirational Photo Shoots

Venue: Merv Griffin Estate
Photography: Briawna Meier
Menswear: Rose Pink Notch Lapel Suit with a gold velvet bow tie

ROOFTOP MODERN ELEGANCE I...

27 / 4 / 21 | Inspirational Photo Shoots

Venue: The Glass House
Photography: Elizabeth Burgi Photography
Lead Design + Tabletop Rentals: Lovely Luxe Rentals
Menswear Style

BOHEMIAN ELOPEMENT AT THE...

27 / 4 / 21 | Inspirational Photo Shoots

Venue: The Folly Collection
Photography: Maya Lora Photography
Planning: Simply Classic Events
Menswear Style: Café Brown Notch La

SUMMERY HONEY & LEMONS IN...

27 / 4 / 21 | Inspirational Photo Shoots

Venue: Luna Bella Ranch
Photography + Design: Melissa Fe Chapman
Planning: Simply Classic Events
Menswear Style: Ivory Paisley Tux

JANE AUSTEN ROMANTIC WEDD...

27 / 4 / 21 | Inspirational Photo Shoots

Venue: Richardson Bay Audubon Center & Sanctuary
Photography: Blue Note Weddings
Florals + Planning: Blue Daphne Events + Floral Design

MOODY FALL INSPIRED SHOOT

27 / 4 / 21 | Inspirational Photo Shoots

Venue: Christmas House Inn Photography: Jekalo Photography Menswear Style: Black Velvet Tuxedo + Burgundy Shawl Tuxedo

GRECIAN BLUE BEACHSIDE WE...

29 / 4 / 21 | Inspirational Photo Shoots

Venue: Los Angeles
Photography + Design: Alex Gabriel
Menswear Style: Asphalt Grey Notch Lapel Suit with light grey pants