All the Colorful Wedding Inspo You Need!
All the Colorful Wedding Inspo You Need!
8 / 2 / 18 | Real Weddings
Venue: The Wickliffe House
Photography: Philip Casey Photography
Menswear Style: Cobalt Notch Lapel Suit by Allure Men with a floral bow tie
How much does the season of your wedding influence the design? It's a good question that does not have a precise answer. Some couples choose a wedding theme that is season neutral while others, like our customers in this blog feature, choose to embrace the Easter season and incorporate happy colors and sweet details into the design for their big day. The cobalt blue suit was the perfect choice for an outdoor garden wedding with plenty of bright spring colors. The groom went with an unexpected combo of pairing white shoes with his blue suit and floral bow tie but given the vintage look of the wedding, it was a great choice! The bride's lace gown and birdcage veil also add to the vintage vibe. Overall this ranch wedding has so many on trend elements, enjoy the inspo!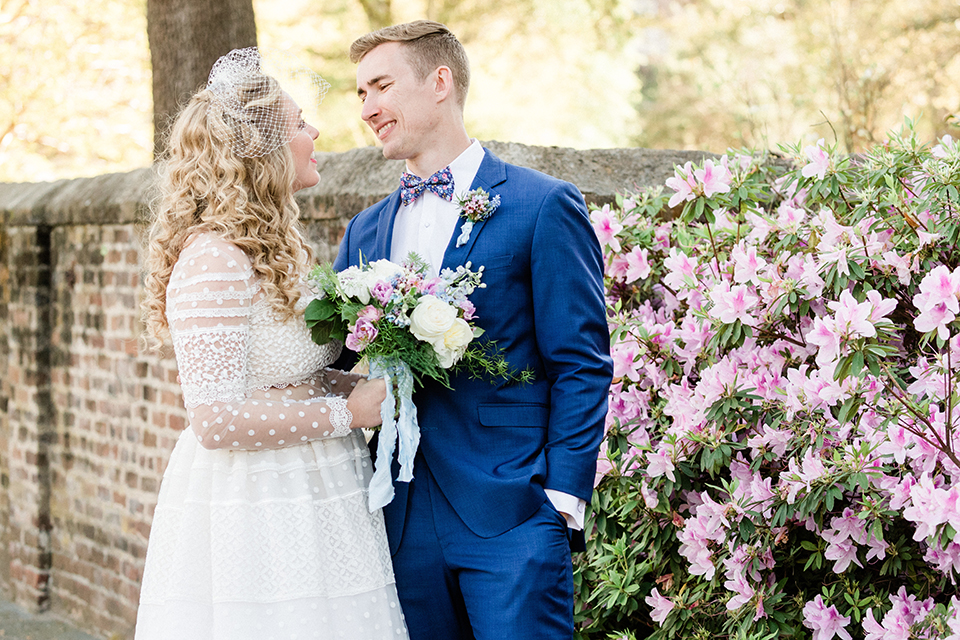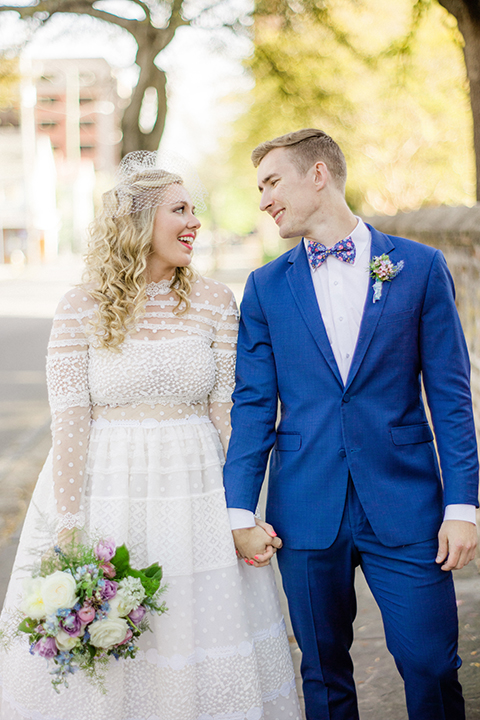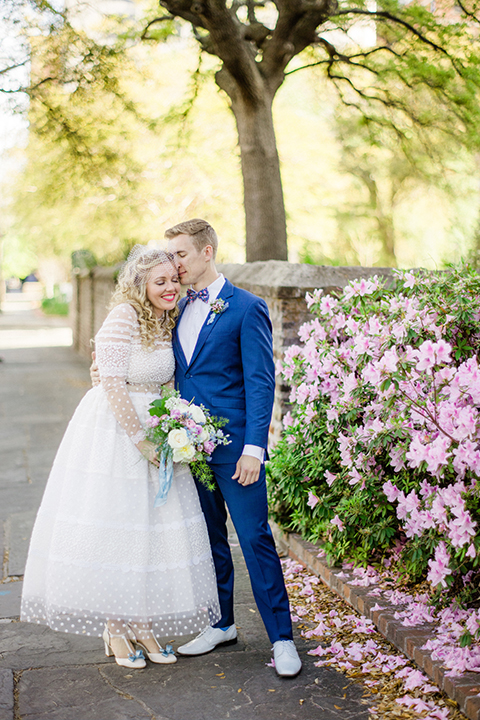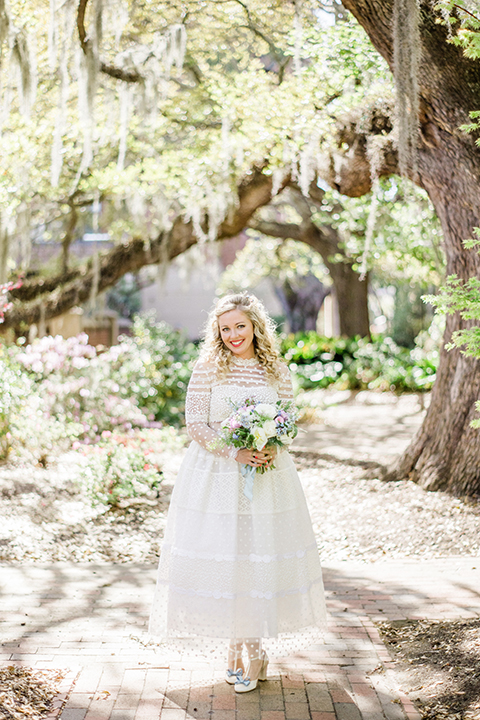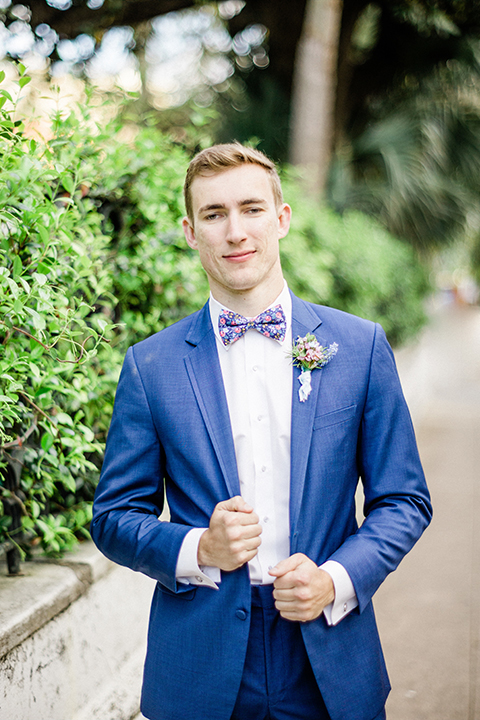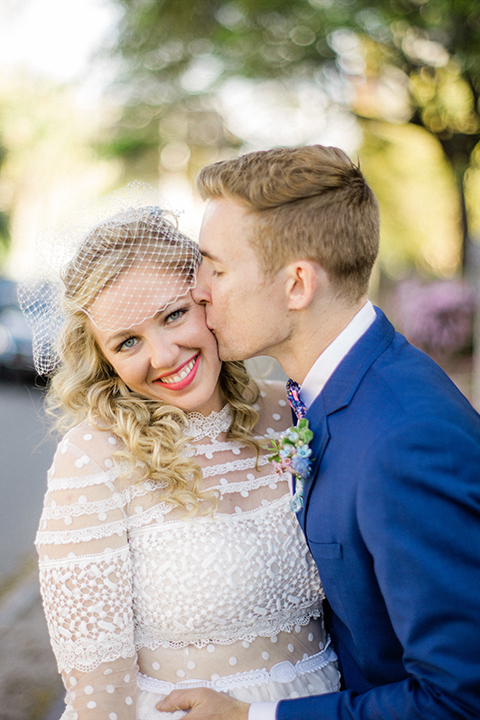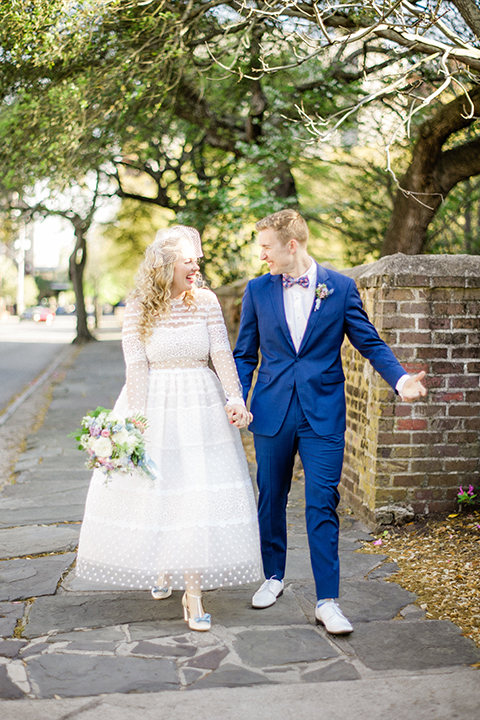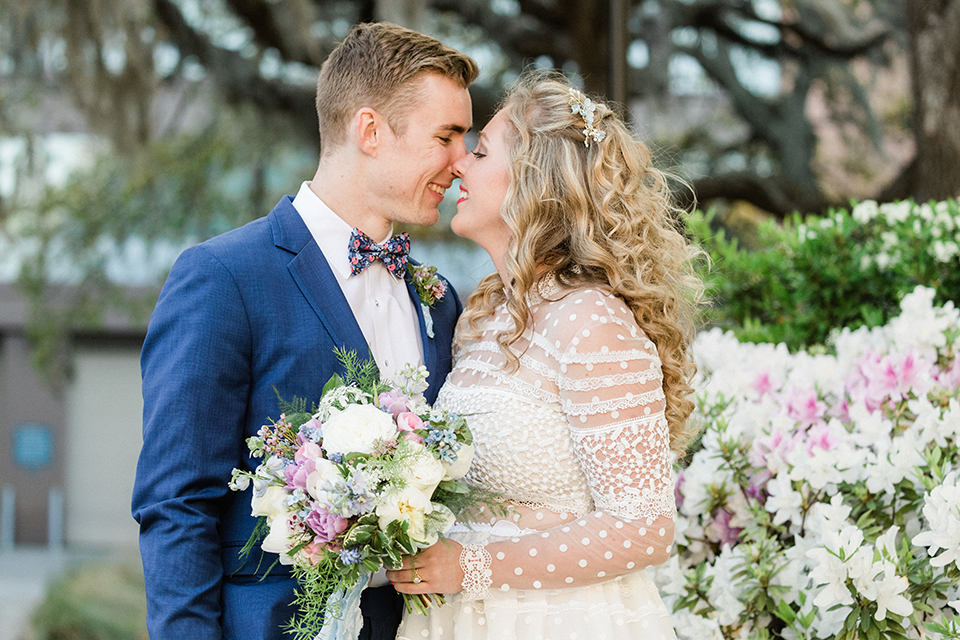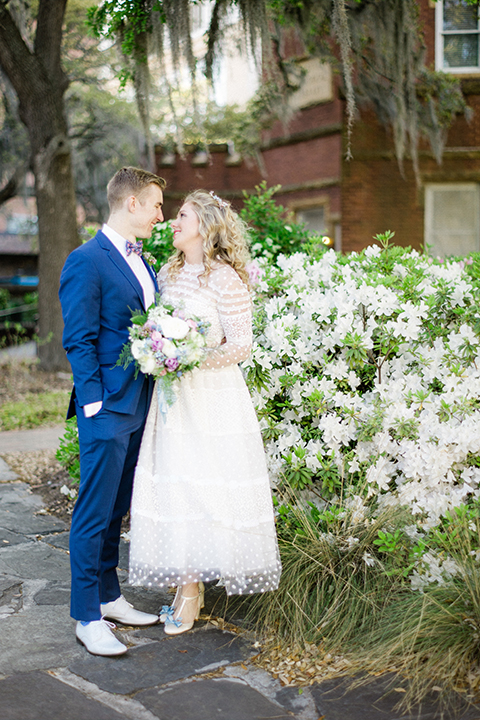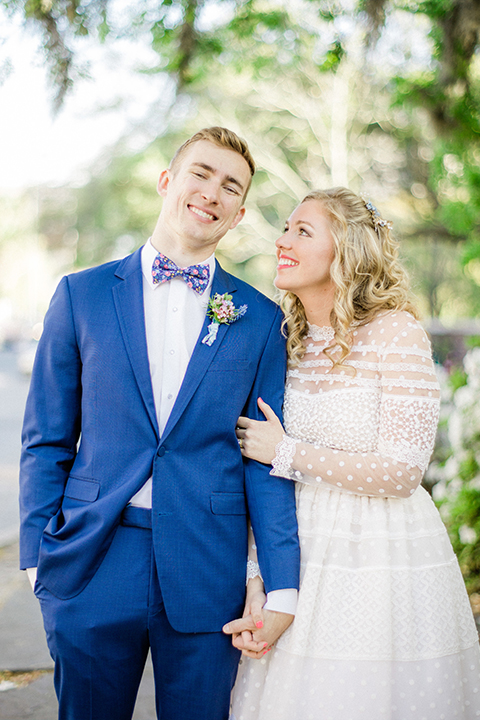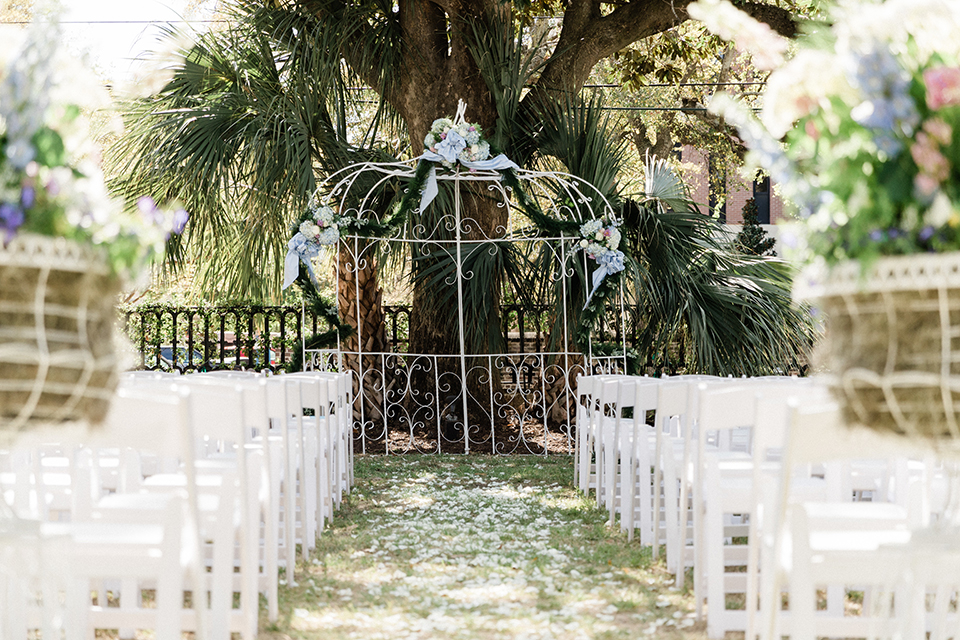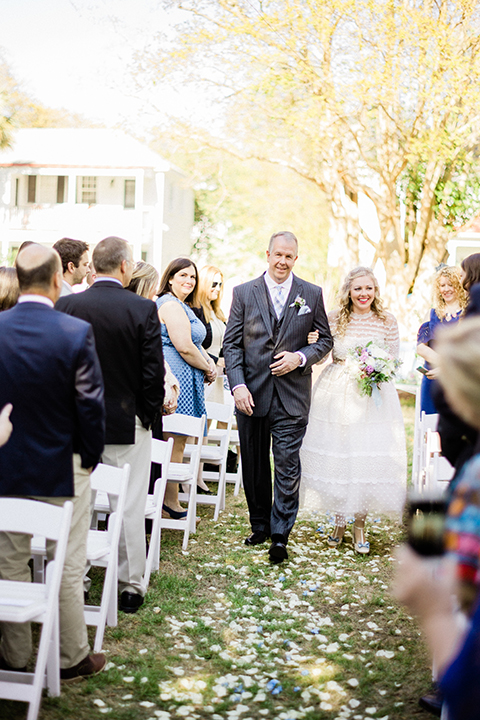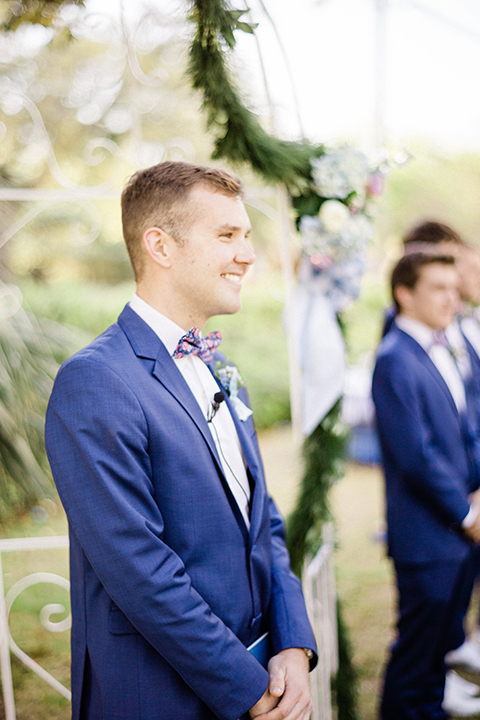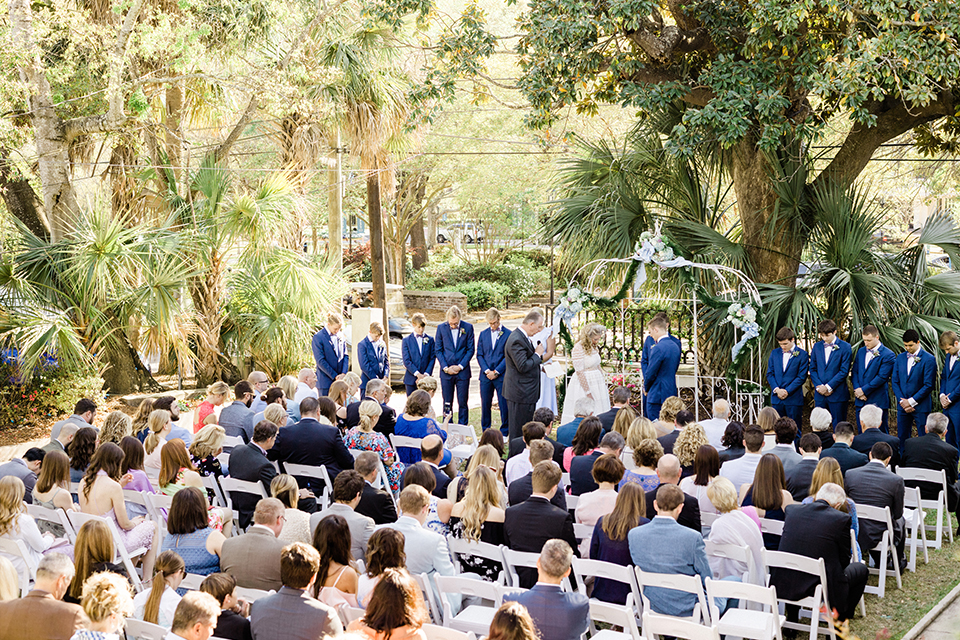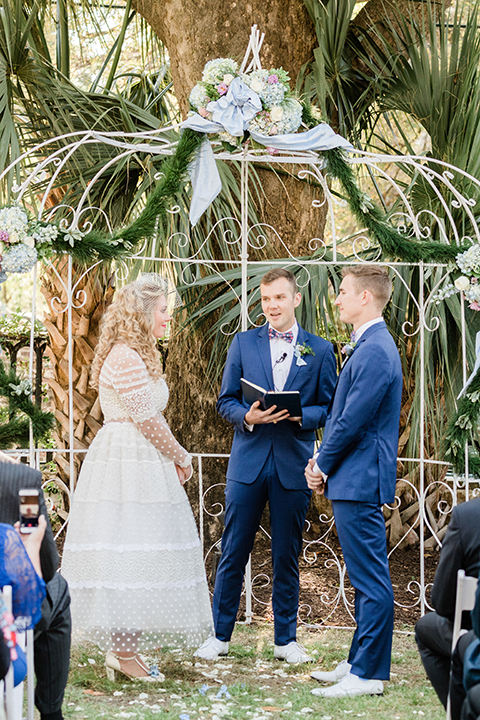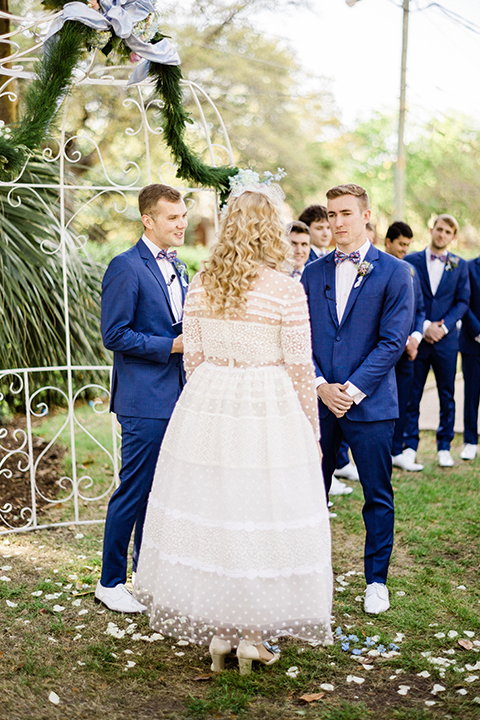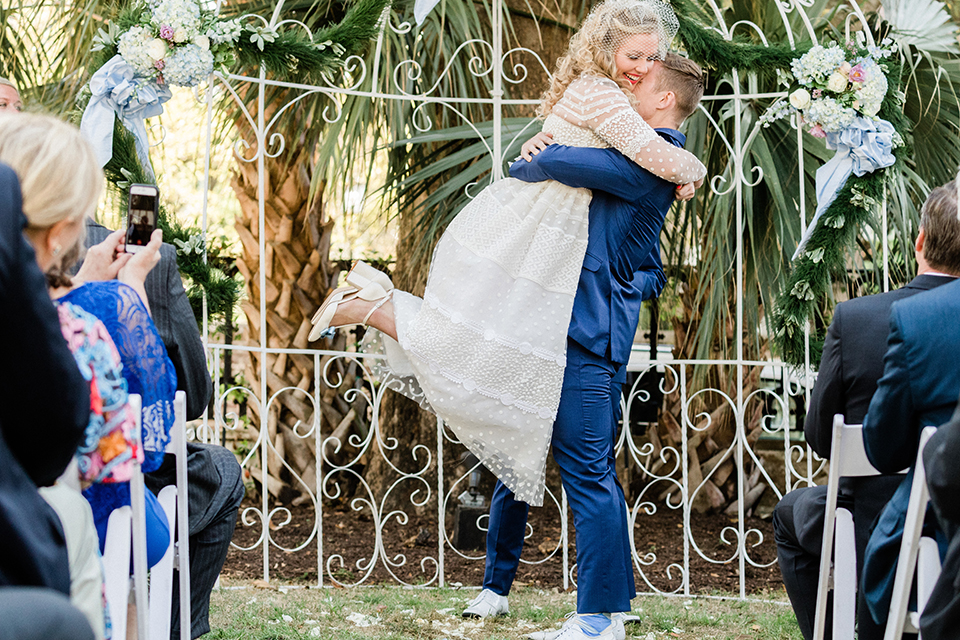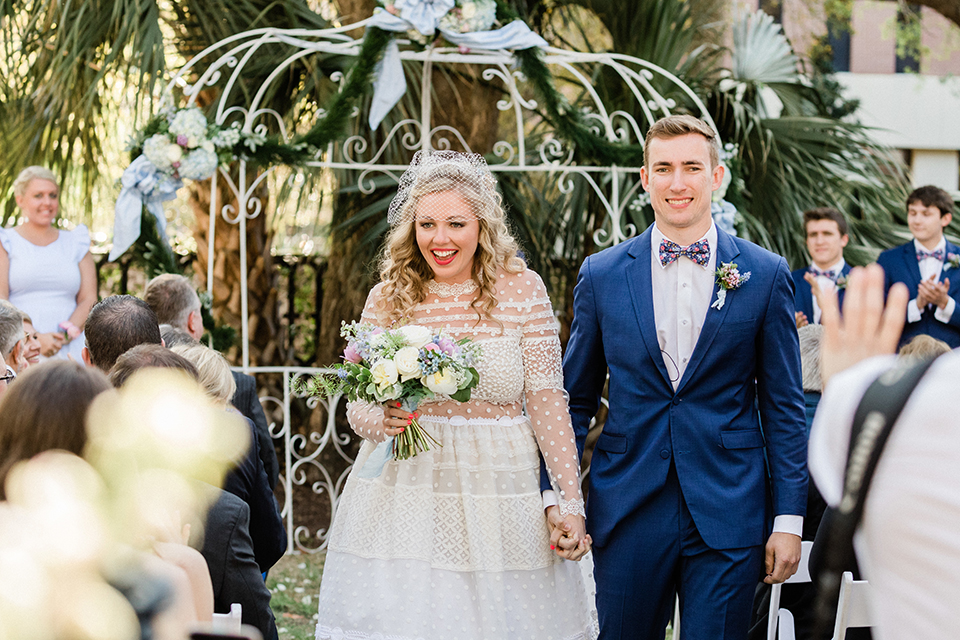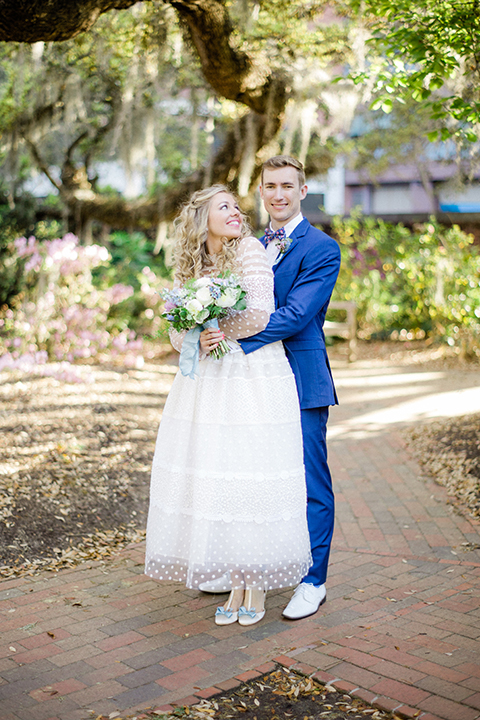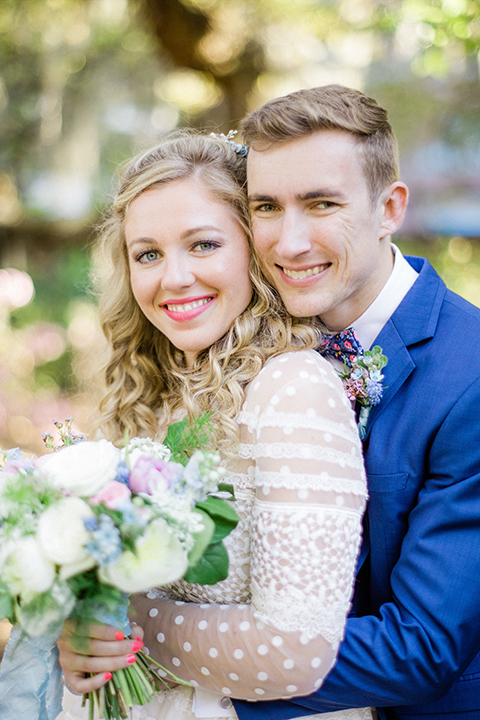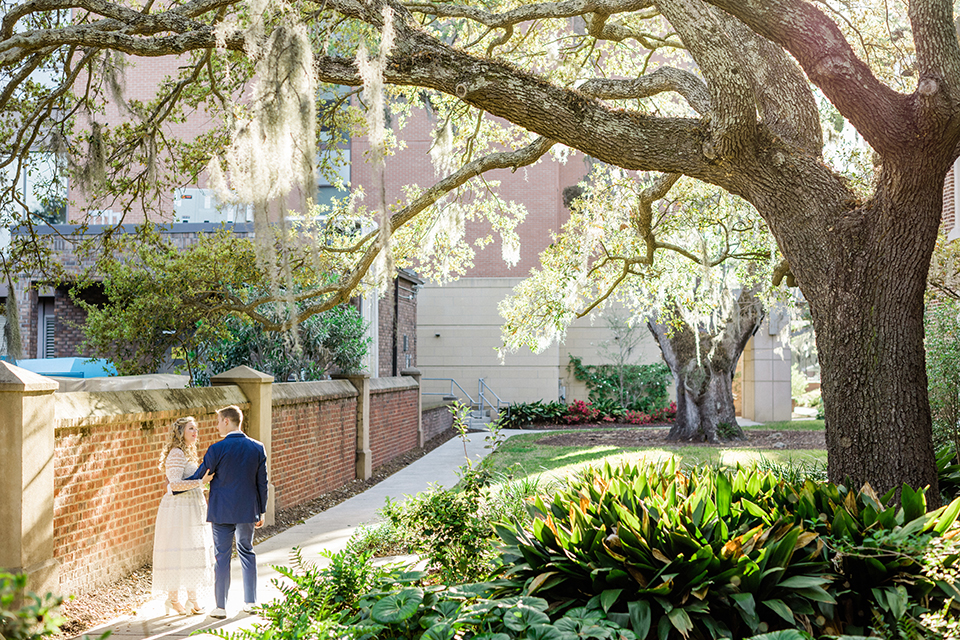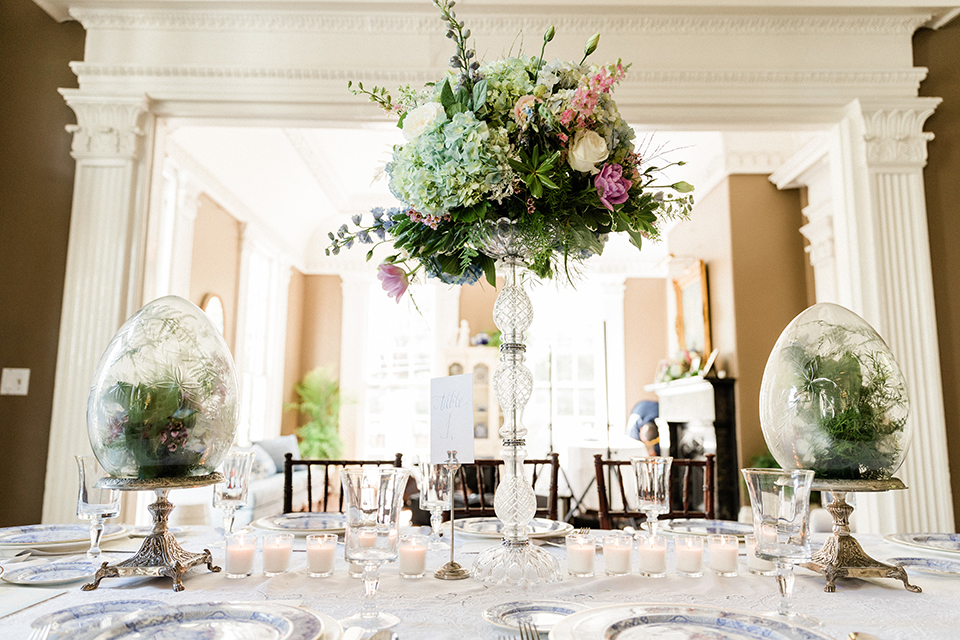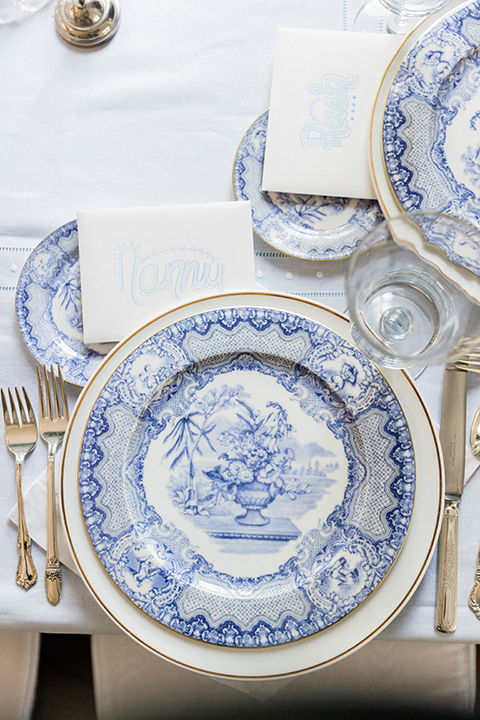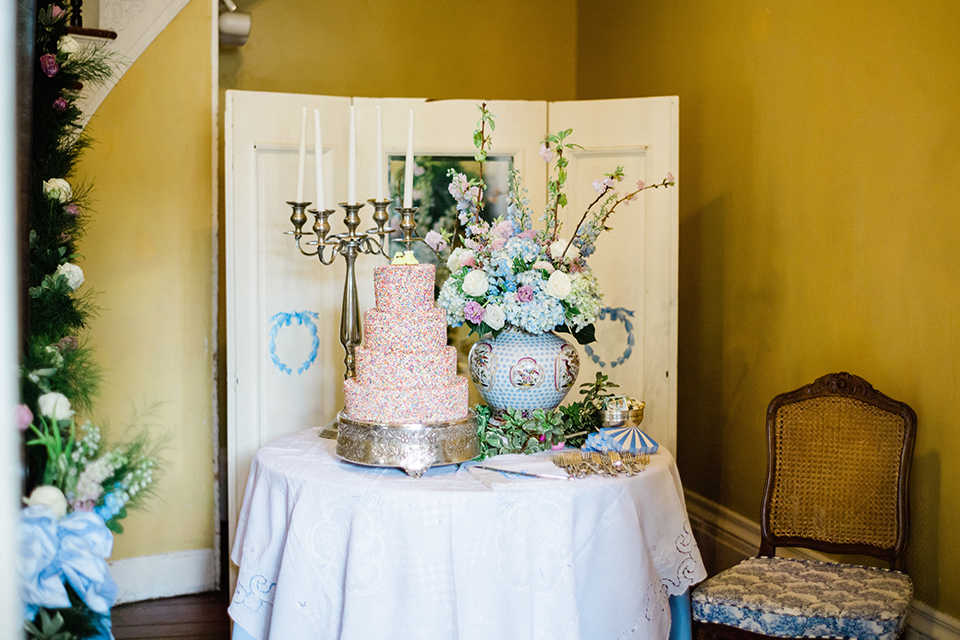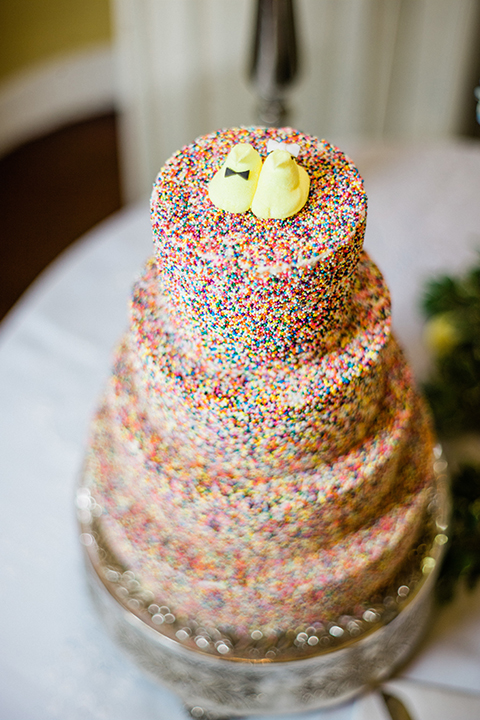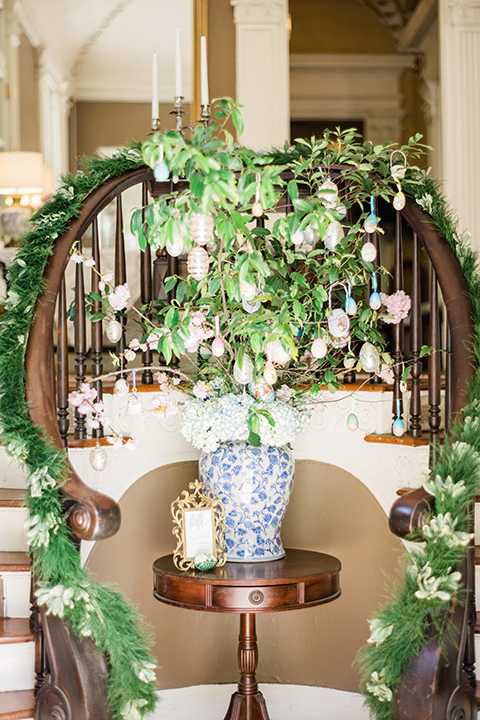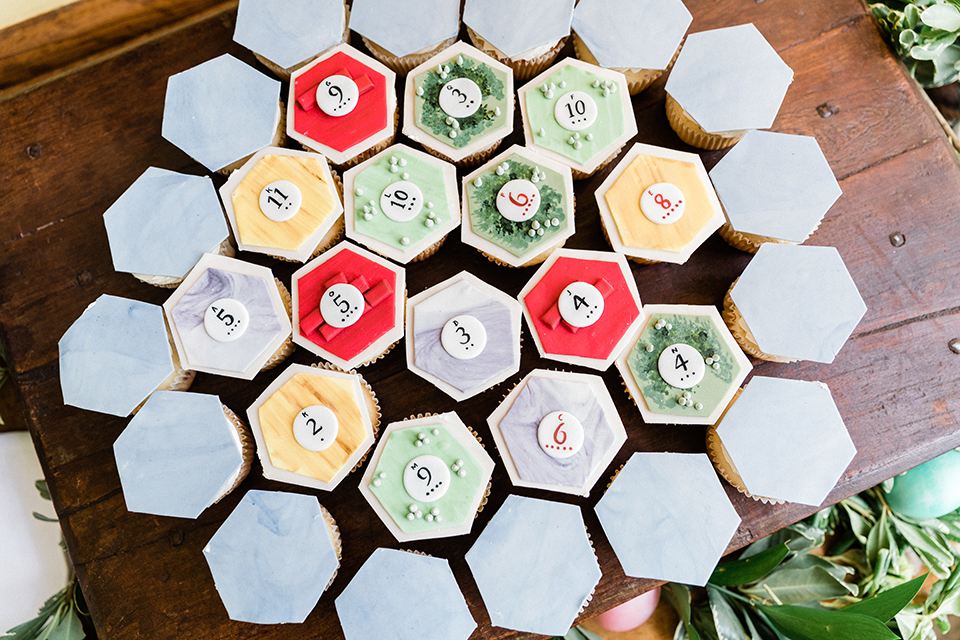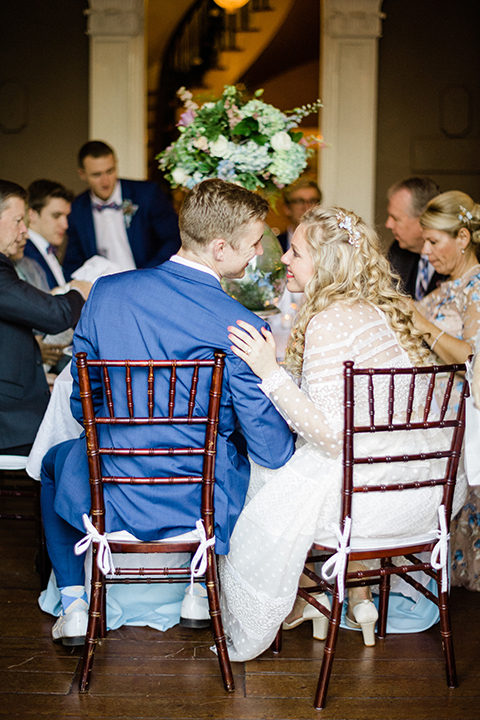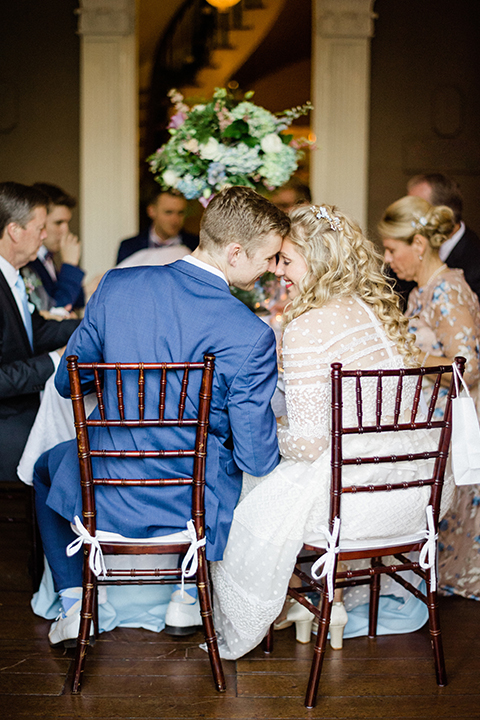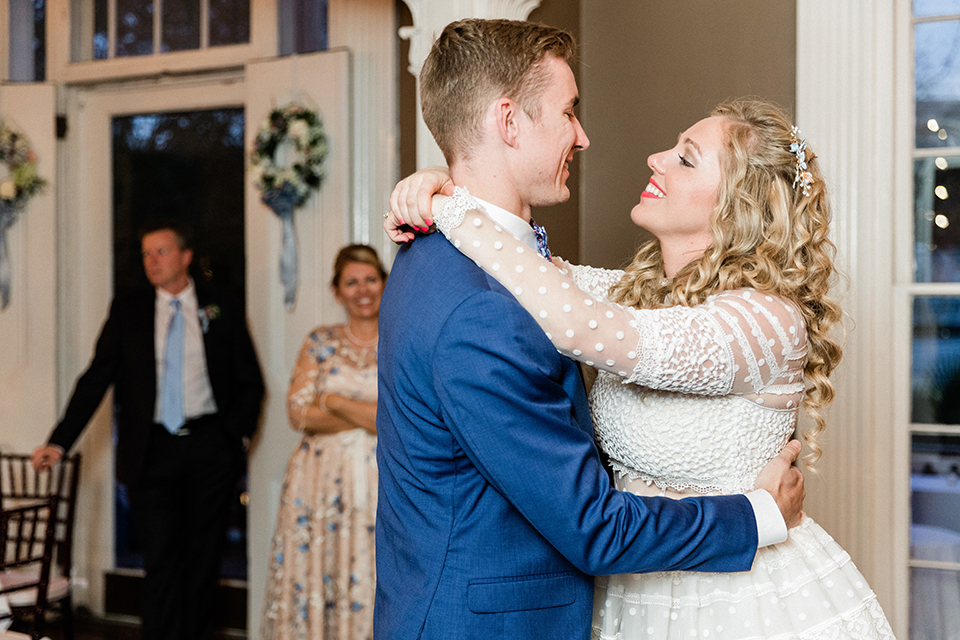 Florals: Forever Flowers of Charleston | Wedding Gown: BHLDN | Hair + Makeup: Cara Schuller | Bride's Shoes: Shoes of Prey | Rentals: Event Works Rentals + Ooh! Events | Catering: Scratch Kitchen Charleston | Dessert: ABCD Cakes | DJ: The TC Show | Party Pics Tripod: Get Em Twisted
MOST READ BLOGS
ROMANTIC WINERY WEDDING

27 / 5 / 20 | Inspirational Photo Shoots

Venue: Ganite Lion Cellars
Photographer: Alyssa Rachel
Menswear: Light Grey Peak Lapel Suit with a purple long tie

ELEGANT OLIVE GROVE WEDDI...

18 / 6 / 20 | Inspirational Photo Shoots

Venue: Temecula Olive Oil Company
Photography: Mallory Dawn Photography
Menswear Style: Navy Shawl Lapel Tuxedo with a black bow tie

ETHEREAL FRENCH WEDDING A...

18 / 6 / 20 | Inspirational Photo Shoots

Venue: Vista Valley Country Club
Photography: Mallory Dawn Photography
Menswear Style: Navy Shawl Lapel Tuxedo with a black bow tie

CLASSIC EUROPEAN WEDDING ...

18 / 6 / 20 | Inspirational Photo Shoots

Venue: Kestrel Park
Photography: Kalina And Co.
Menswear Style: White Casablanca Dinner Jacket with a black bow tie

STUNNING YOSEMITE CLIFF W...

18 / 6 / 20 | Inspirational Photo Shoots

Venue: Yosemite National Park
Photography: Taylor'd Southern Events
Menswear Style: Grey Notch Lapel Suit with a matte black long tie

CHIC AL FRESCO SUMMER WED...

7 / 9 / 17 | Inspirational Photo Shoots

Venue: Rancho Las Lomas
Photography: Lily Tapia Photography
Menswear Style: Black Notch Lapel Tuxedo by Michael Kors with a grey bow ti

CITRUS AND CONFETTI WEDDI...

5 / 10 / 17 | Inspirational Photo Shoots

Venue: Howl Long Beach
Photography: Petersen Design & Photography
Menswear Style: Teal Carter Tuxedo by Ike Behar with black pants and

CITRUS & GREENERY ARTSY W...

24 / 10 / 17 | Inspirational Photo Shoots

Venue: Madera Kitchen
Photography: Sarah Mack Photography
Fashion Style: Women's Black Shawl Tuxedo

COTTAGES AT POLO RUN GLAM...

18 / 12 / 17 | Inspirational Photo Shoots

Venue: The Cottages at Polo Run
Photography: Jenny Quicksall Photography
Menswear Style: White with Black Shawl Lapel Tuxedo with a bla

BEACH BOHEMIAN ELOPEMENT ...

27 / 12 / 17 | Inspirational Photo Shoots

Venue: Ocean Institute
Photography: Ashley Paige Photography
Menswear Style: Light Grey Peak Lapel Suit by Ike Behar

BLACK, WHITE & GOLD CITY ...

28 / 12 / 17 | Inspirational Photo Shoots

Venue: The Majestic Downtown
Photography: Full Spectrum Photography
Menswear Style: Black Shawl Lapel Tuxedo with a black bow tie