This Summer Garden Wedding is a Breath of Fresh Air!
This Summer Garden Wedding is a Breath of Fresh Air!
9 / 13 / 17 | Inspirational Photo Shoots
Venue: Private Residence in Pasadena, CA
Event Design + Florals: The Party Goddess
Photographer + Host: Christine Chang Photography
Menswear Style: Cobalt Notch Lapel Suit with a long black skinny tie
Garden wedding settings have been the venue of choice for weddings across the US in the last few years. The great thing about garden wedding venues is that you can take the design in so many different directions from modern to vintage, rustic to glam, pastels to jewel tones... We love this summer wedding with bright colors and a fresh produce theme. Our Cobalt Blue suit for grooms has been very popular and fit the colorful summer wedding theme perfectly. The bride's Watter's gown with sheer paneling and plenty of crystals brought in some extra glam. Christine Chang Photography brought together a group of incredible vendors to showcase their creativity for her photography workshop and she hit it out of the park with the design! Don't miss the fun signature cocktails in vintage glasses which were a chic way to incorporate the color theme for this cool Los Angeles wedding!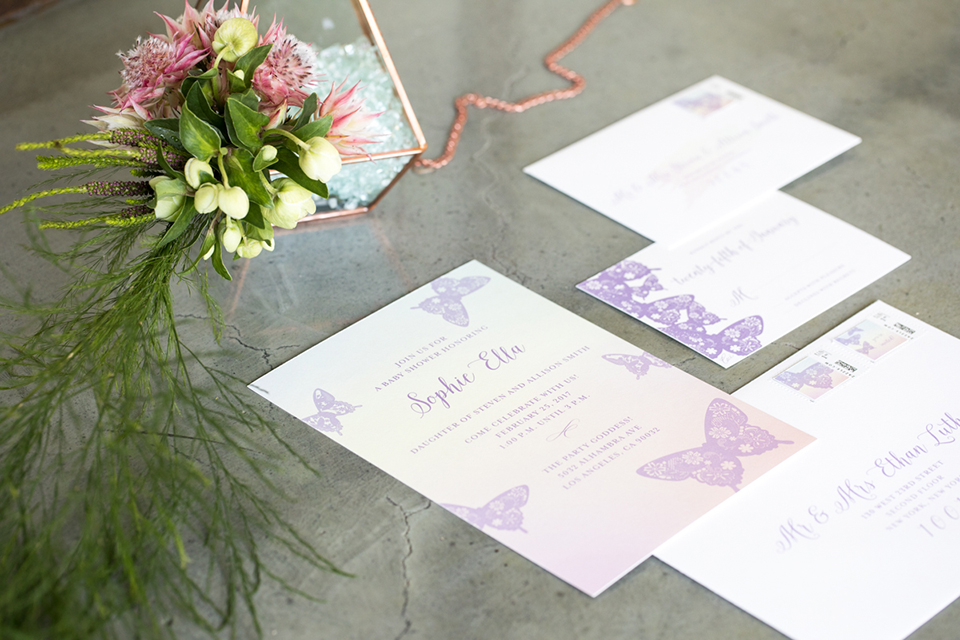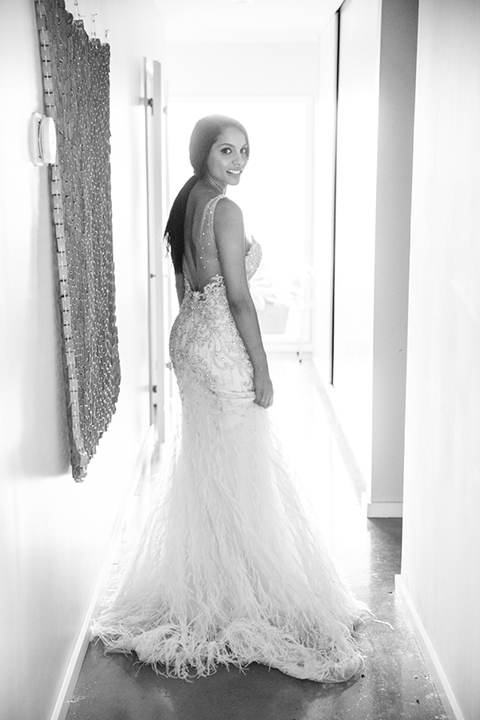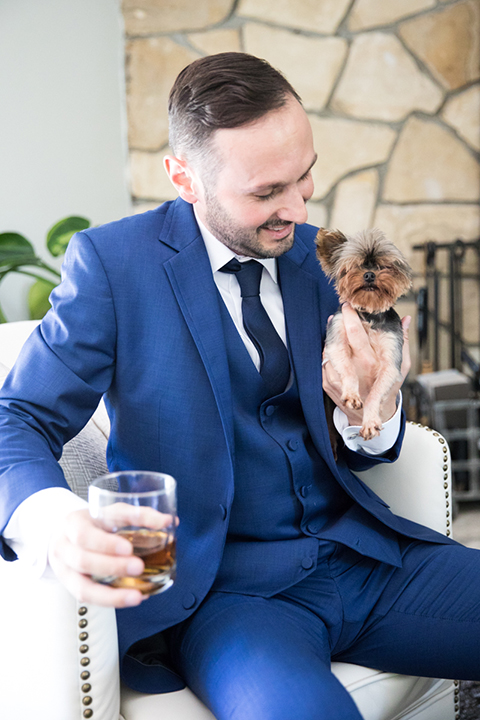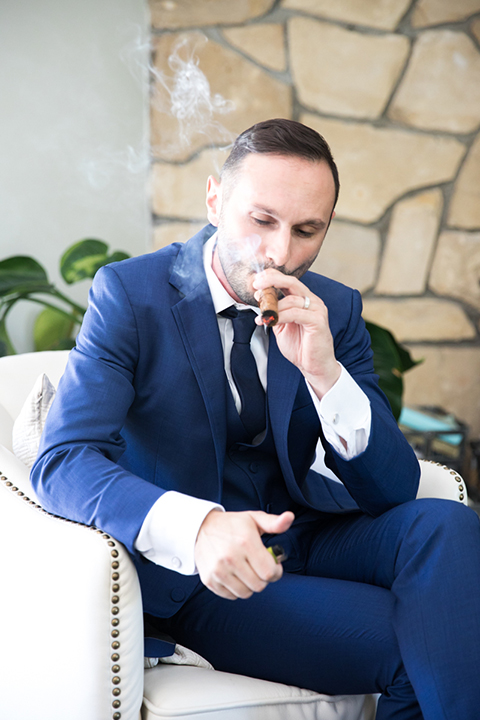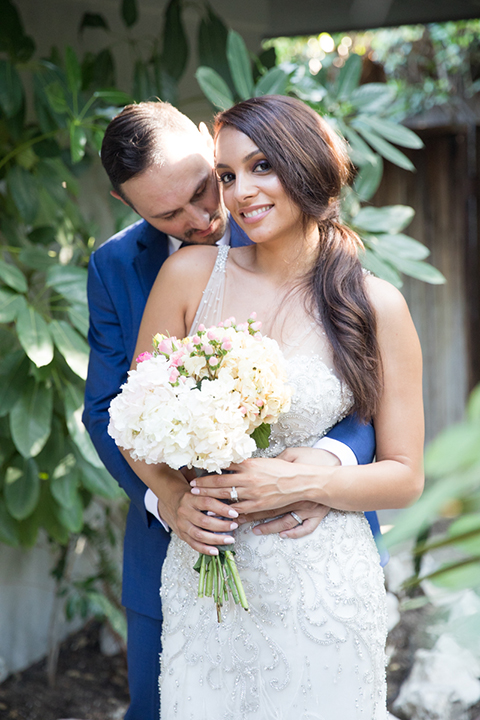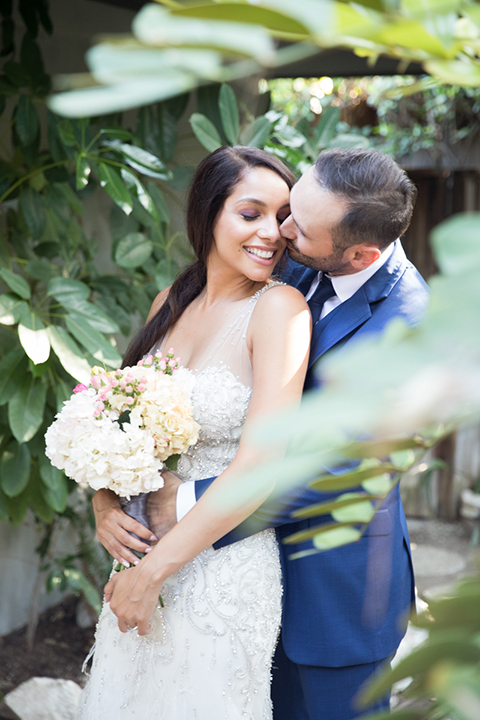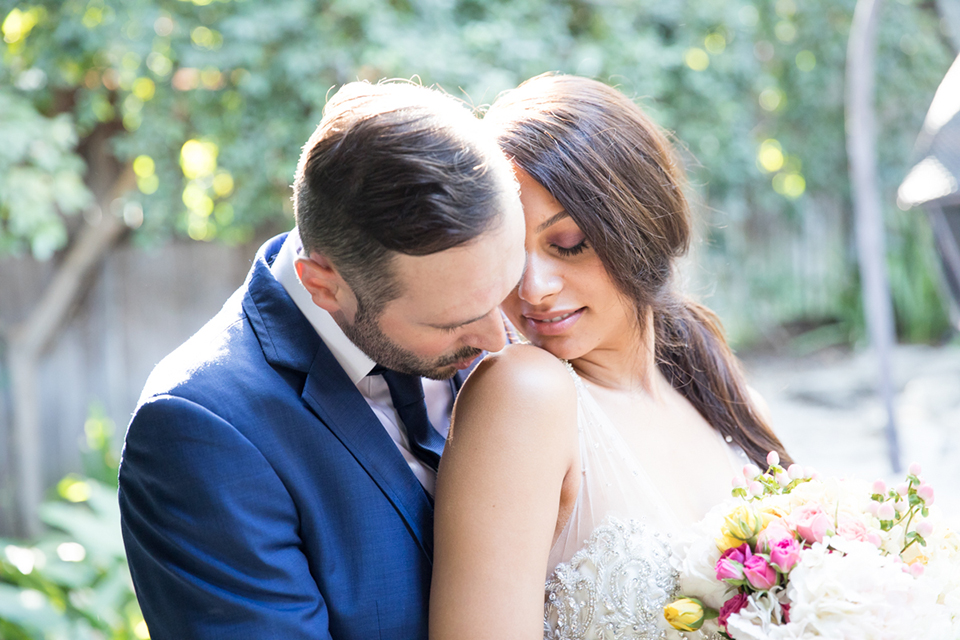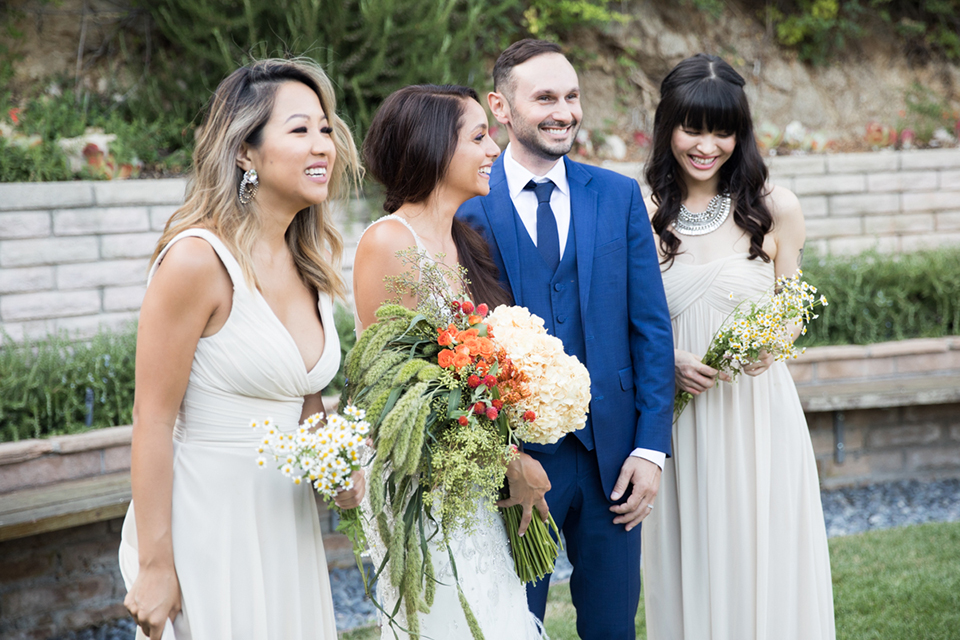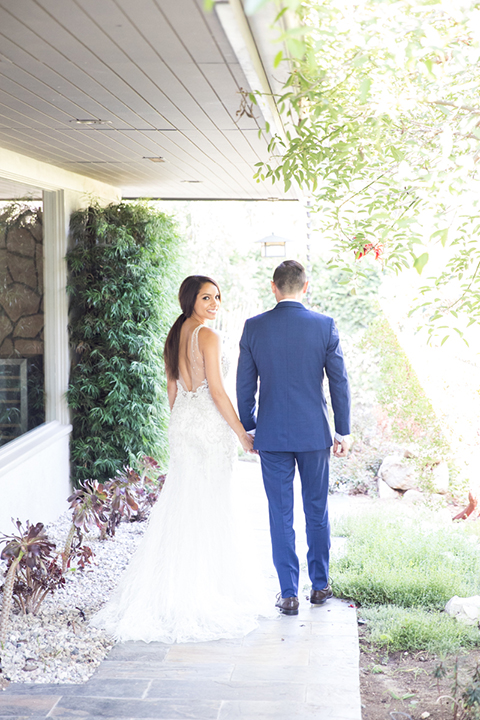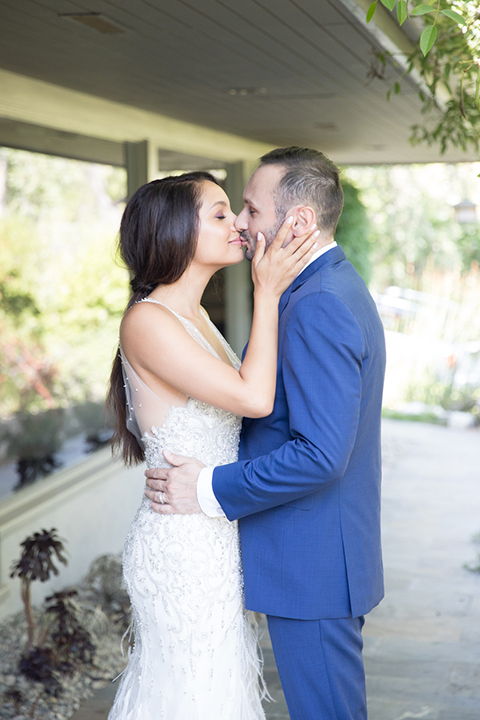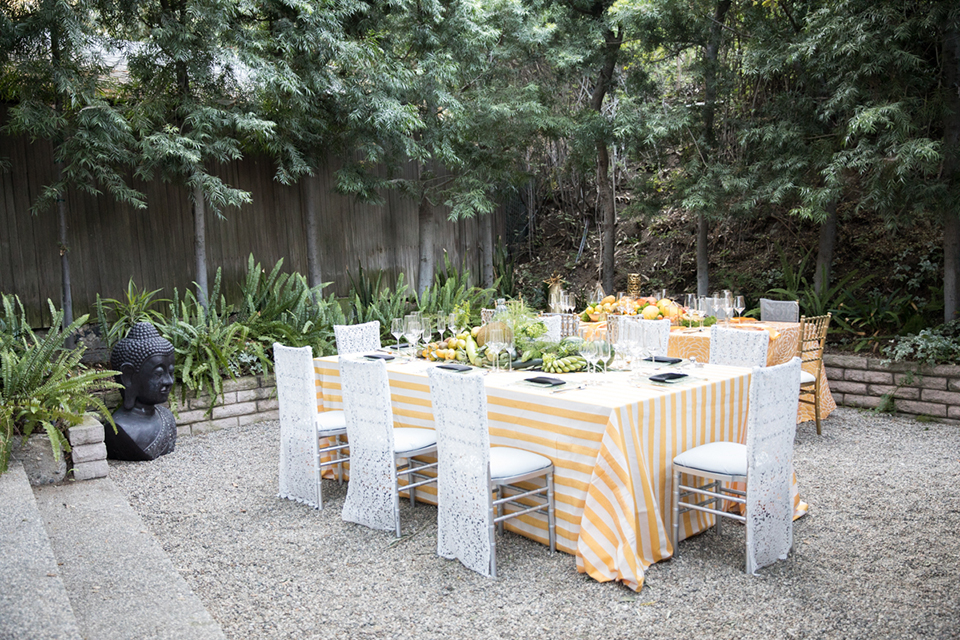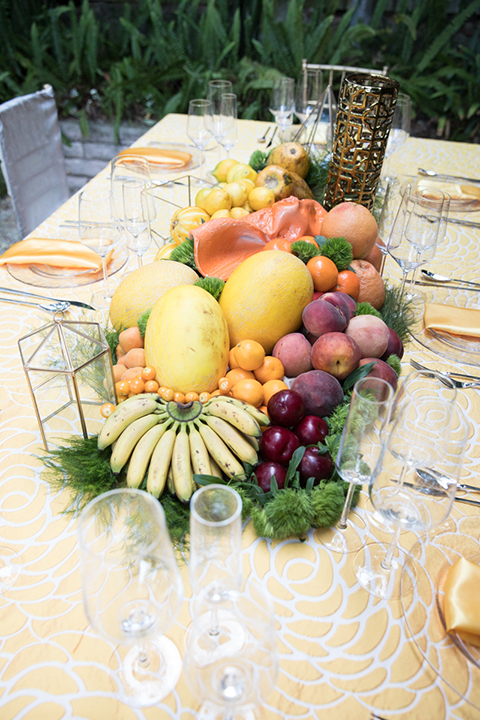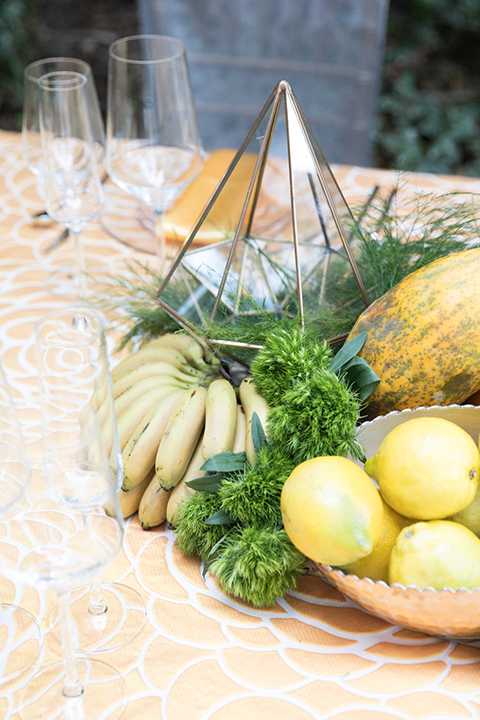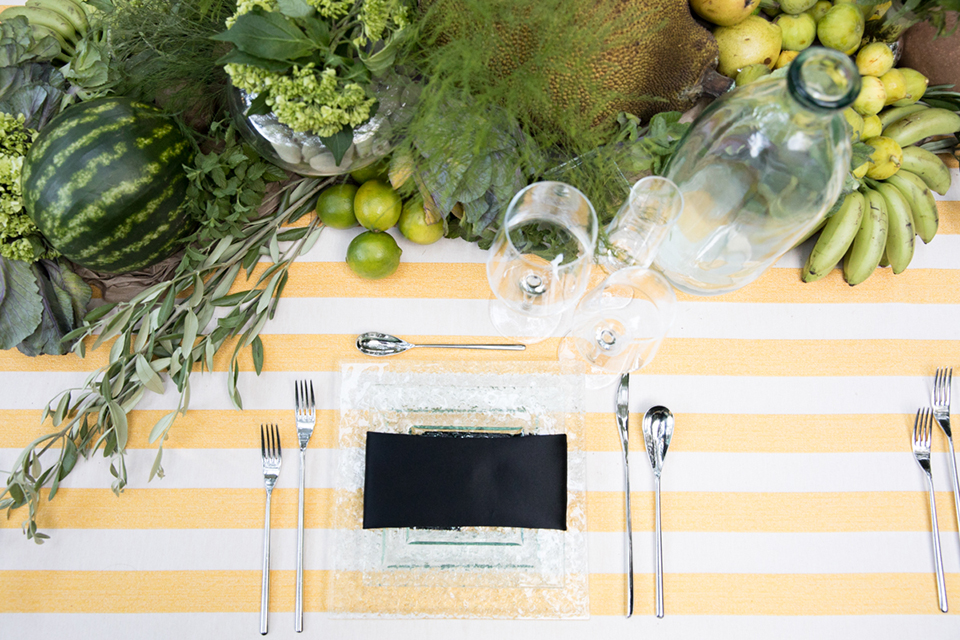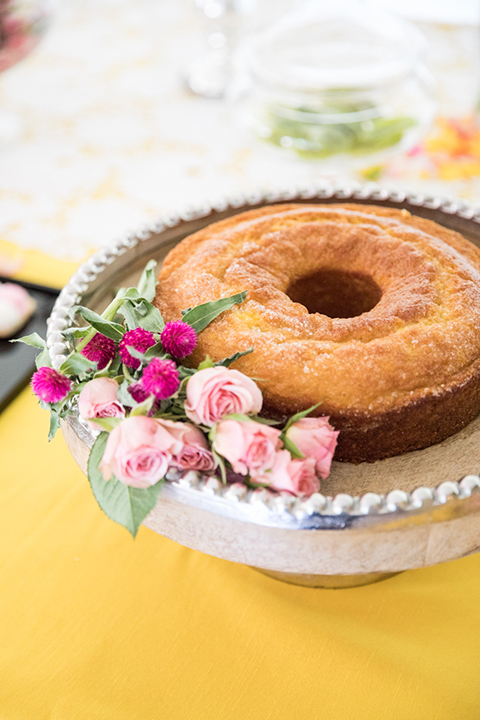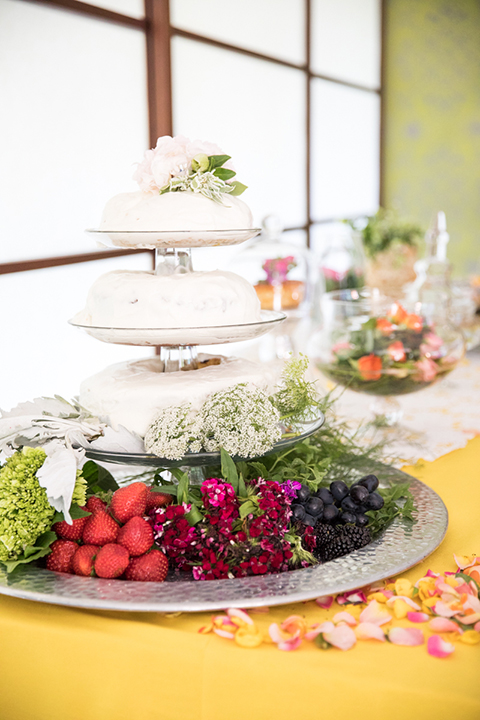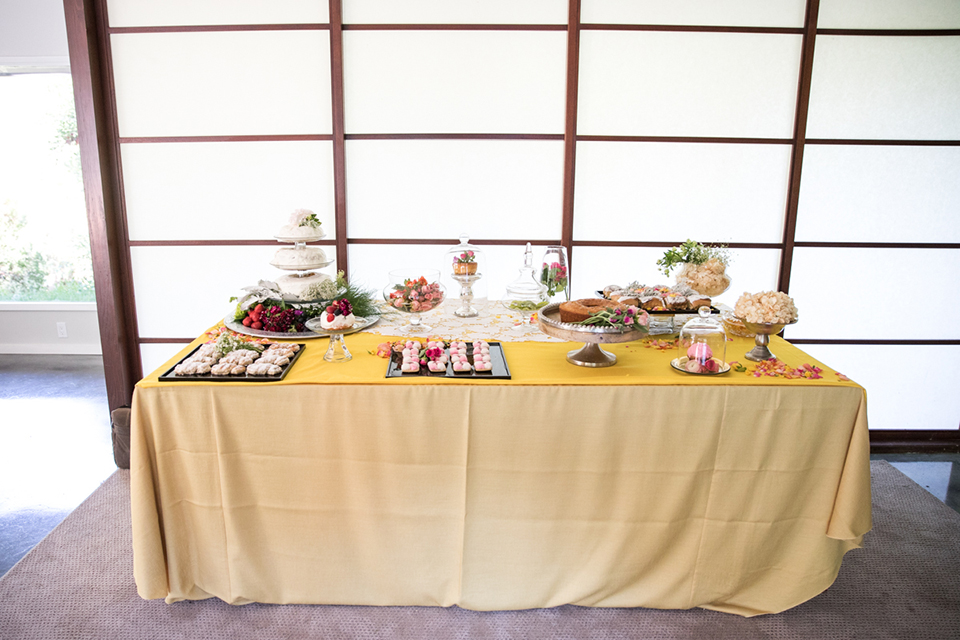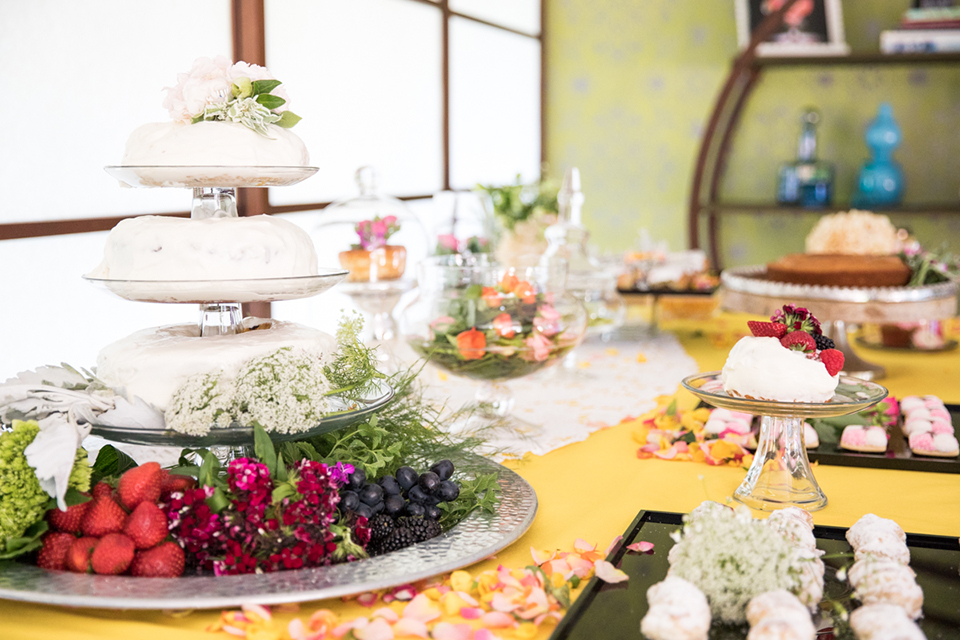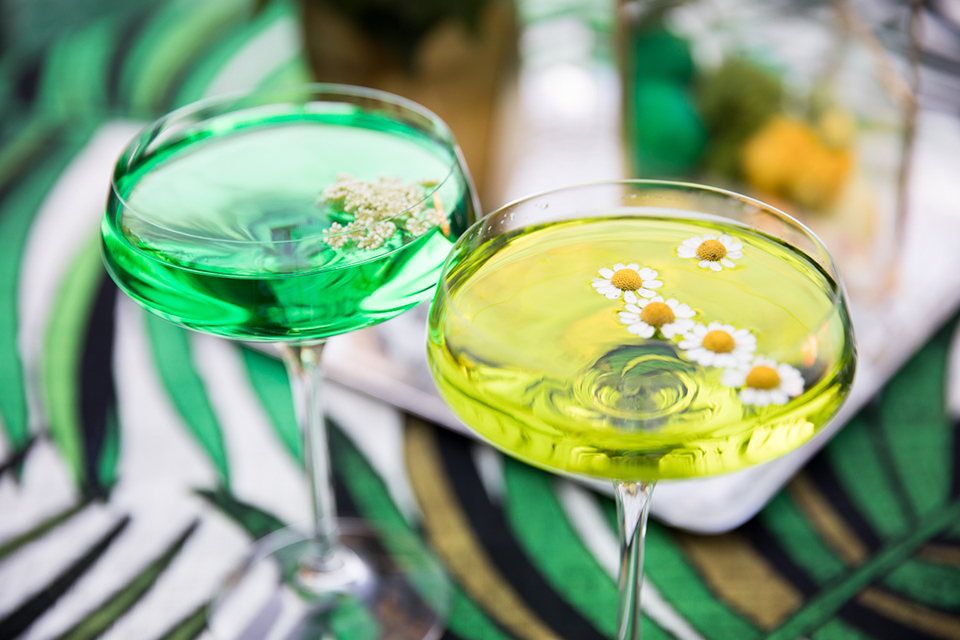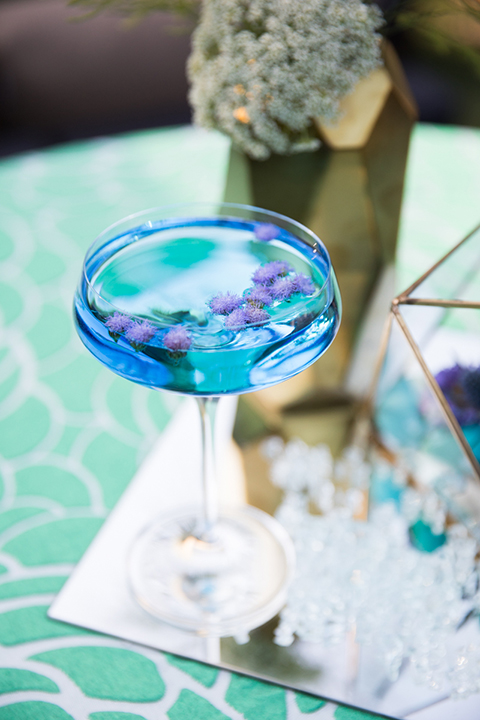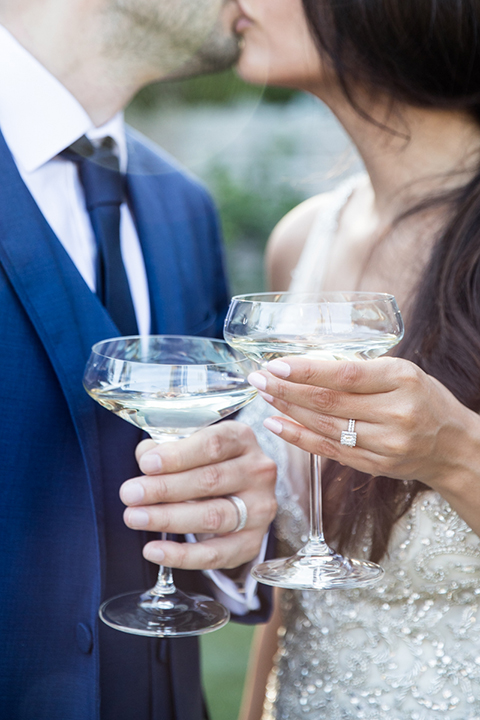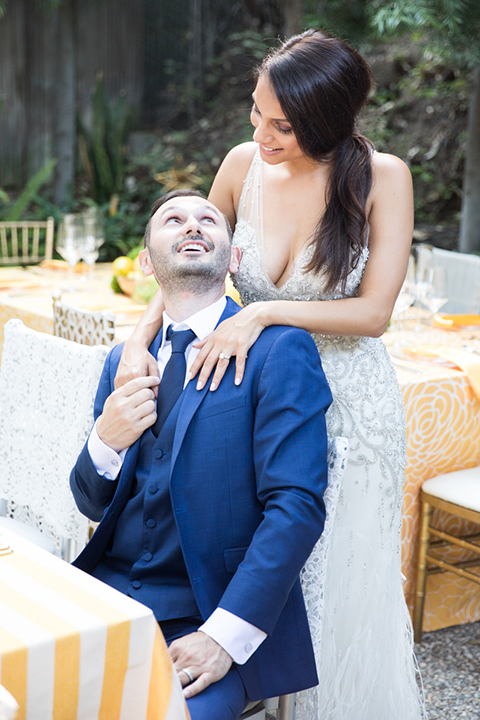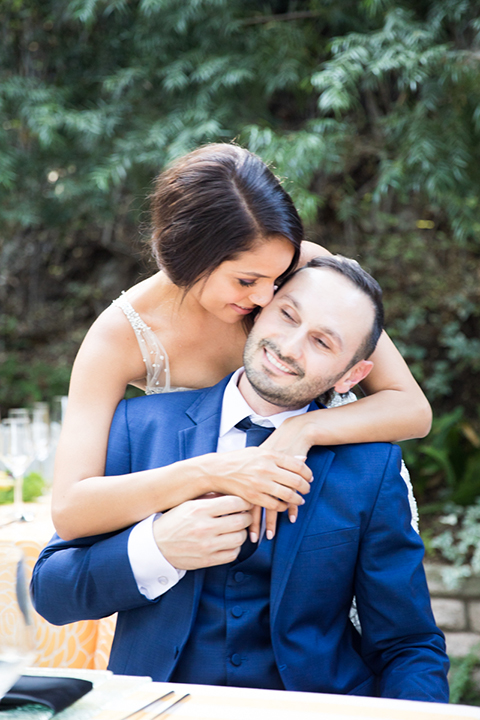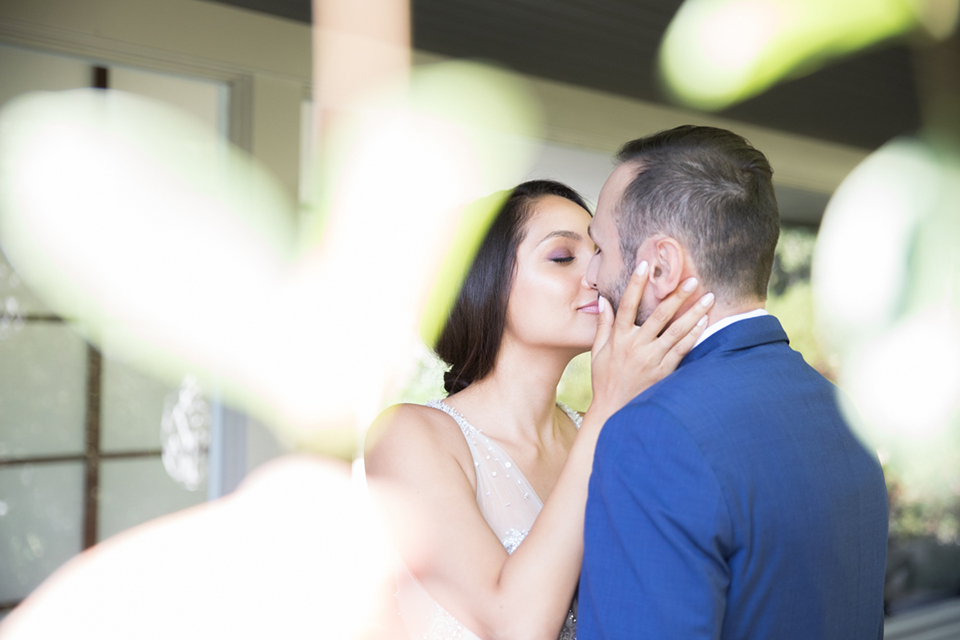 Wedding Gown: Watters | Hair + Makeup: Fiore Beauty | Rentals: Town & Country | Linens: Wildflower Linen | Invitations: Ceci New York
MOST READ BLOGS
NATURE INSPIRED GRAND CAN...

22 / 5 / 17 | Inspirational Photo Shoots

Event Design: Deanna Nash Events
Photography: The Argus Image
Menswear Style: Slate Blue Notch Lapel Suit with a long silver tie

WOODLAND BOHEMIAN WEDDING

17 / 5 / 17 | Inspirational Photo Shoots

Coordination: Jenne Chanthaboury
Photography: Lin and Jirsa
Menswear Style: Gray Notch Lapel Suit with a long floral tie

PARK HYATT AVIARA BLACK T...

17 / 5 / 17 | Inspirational Photo Shoots

Venue: Park Hyatt Aviara
Photography: Evelyn Molina Photography
Menswear Style: Black Michael Kors Notch Lapel Tuxedo with a black bow

COLORFUL BOHEMIAN STYLE W...

16 / 5 / 17 | Inspirational Photo Shoots

Venue: Sherwood Country Club
Photography: Lucas Rossi Photography
Menswear Style: Navy Shawl Lapel Tuxedo with a black faux leather b

RUSTIC ROMANCE WEDDING

16 / 5 / 17 | Real Weddings

Venue: Villa San Juan Capistrano
Photography: Katelin Wallace Photography
Menswear Style: Navy Shawl Lapel Tuxedo with a black bow tie

HOW TO STYLE A WOMEN'S TU...

9 / 5 / 17 | Inspirational Photo Shoots

Venue: Franciscan Gardens
Photography: Christine Bentley Photography
Attire: Women's Black Shawl Lapel Tuxedo

2017 MET GALA BEST DRESSE...

2 / 5 / 17 | News and Events

The 2017 Met Gala theme was "Rei Kawakubo/Comme de Garcones: Art of the In-Betweens," check out how the celebs interpreted this on the red carpet

SAN FRANCISCO CITY HALL W...

1 / 5 / 17 | Inspirational Photo Shoots

Venue: San Francisco City Hall
Photography: Tenth & Grace
Menswear Style: Black Shawl Lapel Tuxedo with a black bow tie

BOHO CHIC VINEYARD WEDDIN...

14 / 3 / 17 | Inspirational Photo Shoots

Venue: Triunfo Creek Vineyards
Photography: Wisteria Photography
Menswear Style: Slate Blue Notch Lapel Suit with a long grey tie

LOVE STORY INSPIRED WEDDI...

13 / 3 / 17 | Inspirational Photo Shoots

Venue: Le Meridian Delfina Santa Monica
Photography: Anna Delores Photography
Menswear Style: Charcoal Gray Michael Kors Shawl Lapel Tu

CITY ENGAGEMENT PHOTOS IN...

10 / 3 / 17 | Inspirational Photo Shoots

Venue: The London House
Photography: Rosanna Hanson Photography
Menswear Style: Charcoal Gray Michael Kors Notch Lapel Tuxedo with a na