Provence Golden Bliss at Sunstone Winery
Provence Golden Bliss at Sunstone Winery
9 / 17 / 21 | Inspirational Photo Shoots
Venue: The Sunstone Winery
Planning + Coordination: Couture Events
Photography: The Ganey's
Menswear: Gold Velvet Shawl Lapel Tuxedo with a long white floral tie
Wanting a Provence wedding, but can't get all your friends and family to France? Well, we have a venue for you: Sunstone Winery in Santa Ynez, California. This stunning venue has several romantic suites for you and your party to stay in, majestic views that will make your guests feel like they are looking out at the French countryside, and a French-style villa to be the place setting of your I-dos and dancing. What is there not to love?
This wedding design played with the stunning architecture and views of the venue. The ceremony space was romantically decorated with golden yellow and white flowers mixed with crisp bold greenery. The reception space was delicately adorned with he same golden flowers and soft rose flatware and candles. Creating an airy and dreamy atmosphere, perfect for dancing the night away.
The bride wore an ivory and champagne lace gown with flowing fabric. She paired her look with soft waves and bolder jewelry. The groom wore our Gold Velvet Shawl Lapel Tuxedo paired with light tan pants and a white floral long tie. Allowing his look to perfectly compliment the overall design and style of the wedding.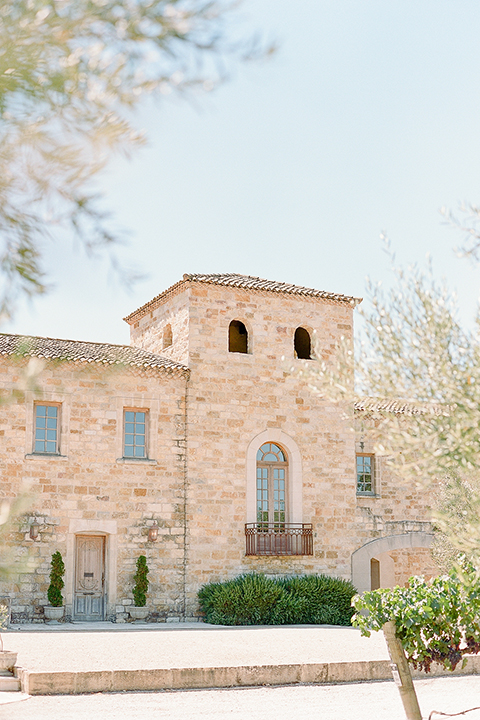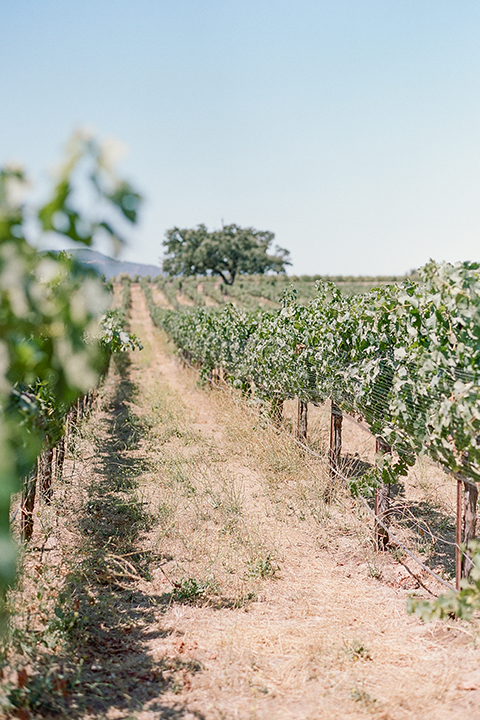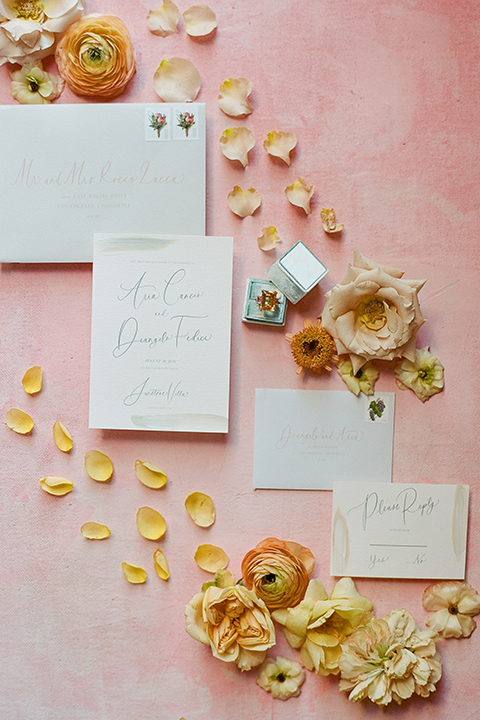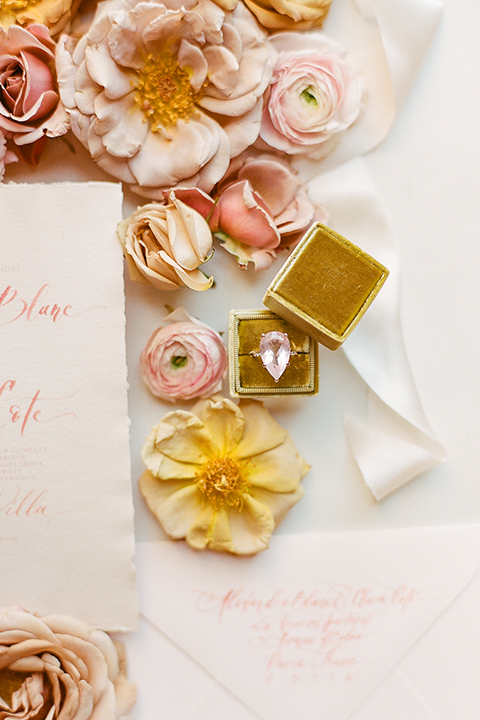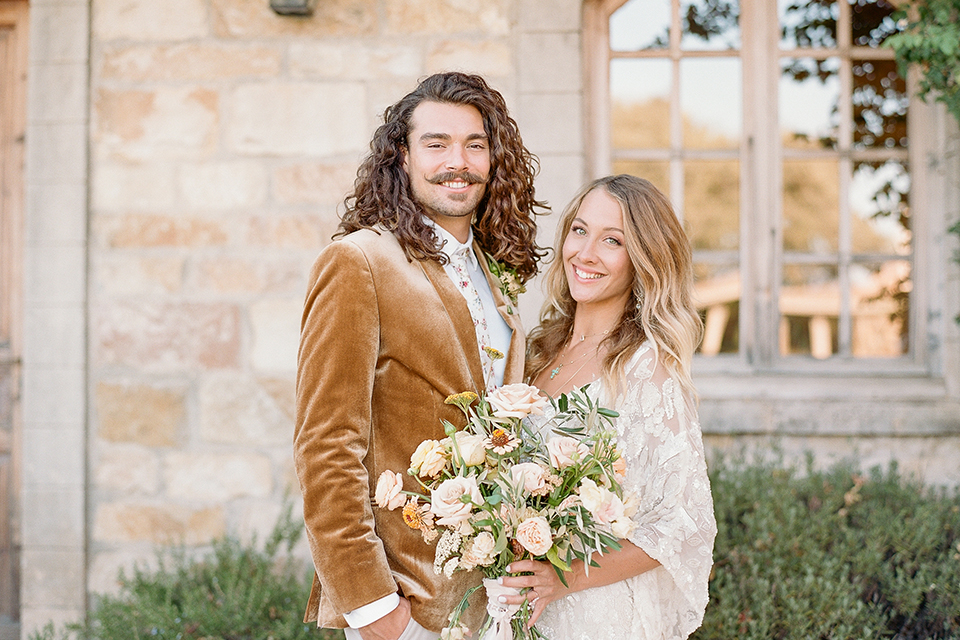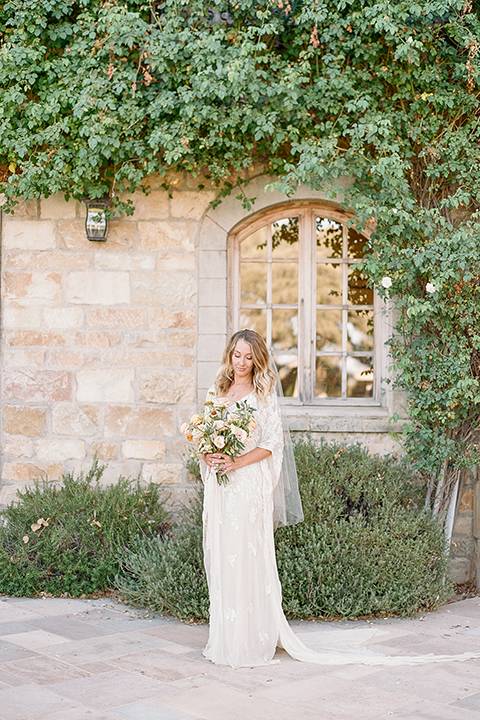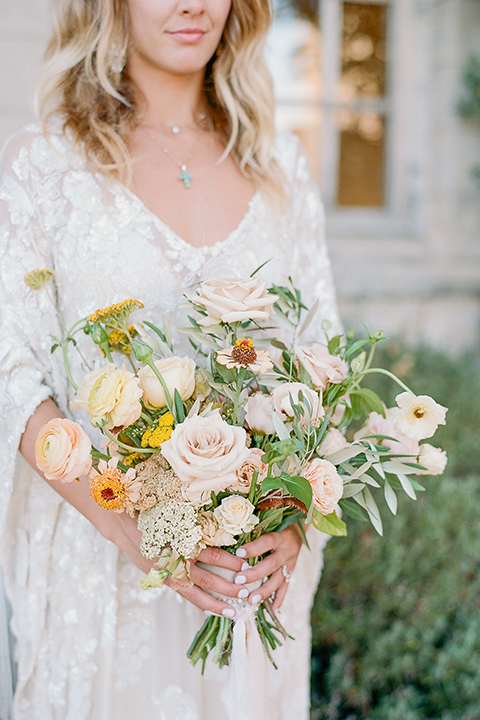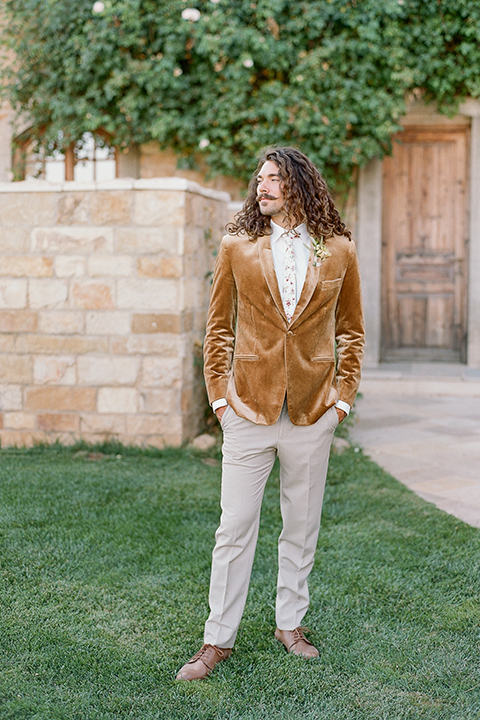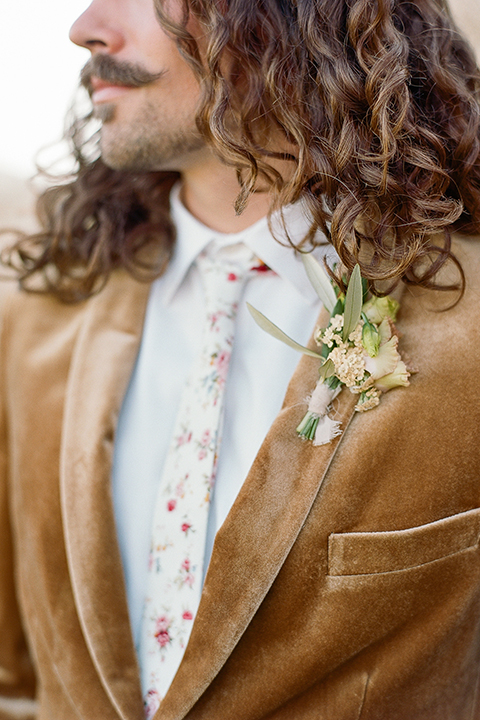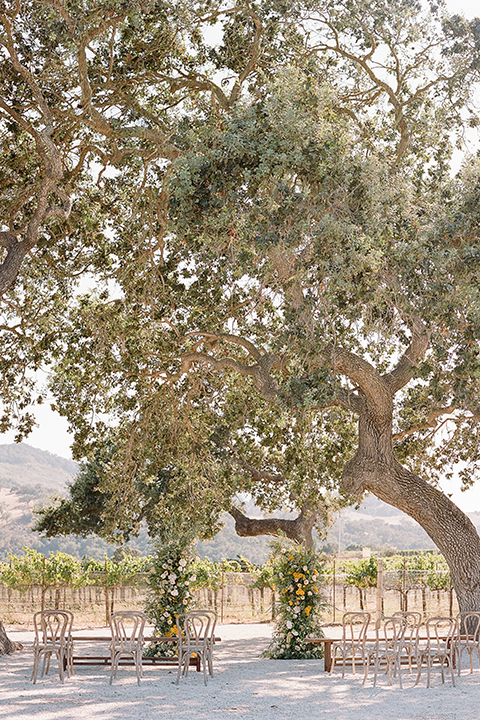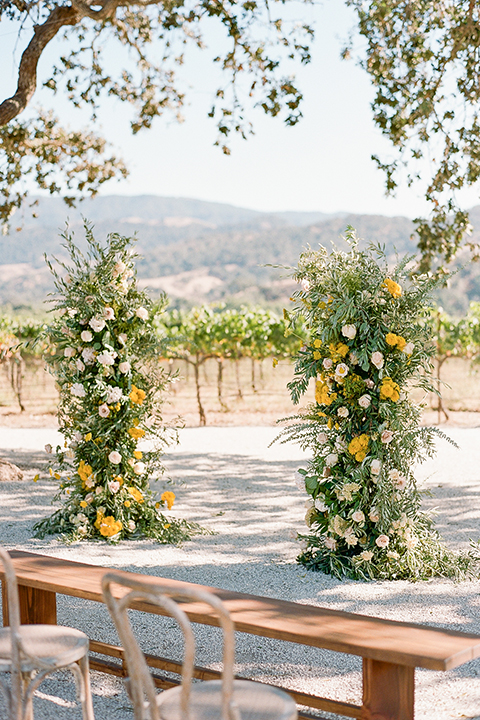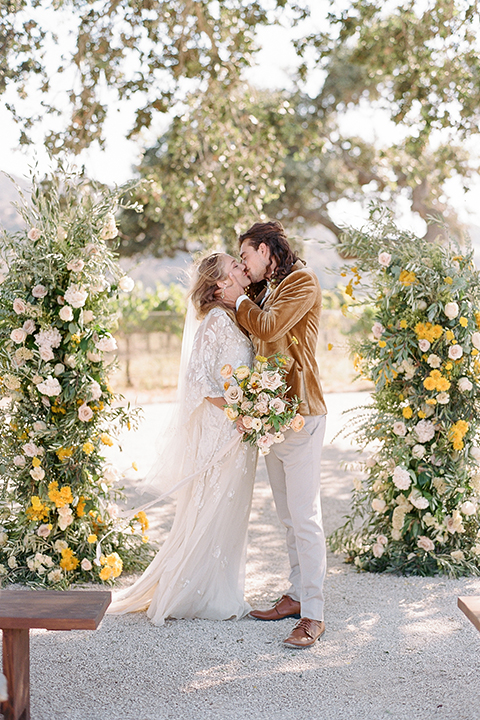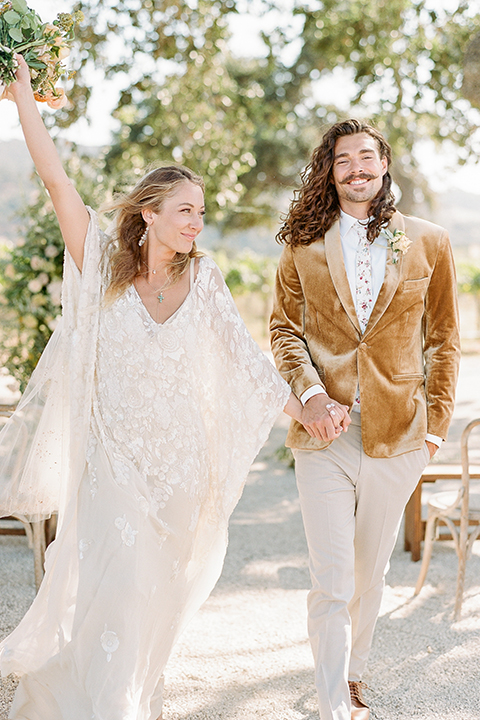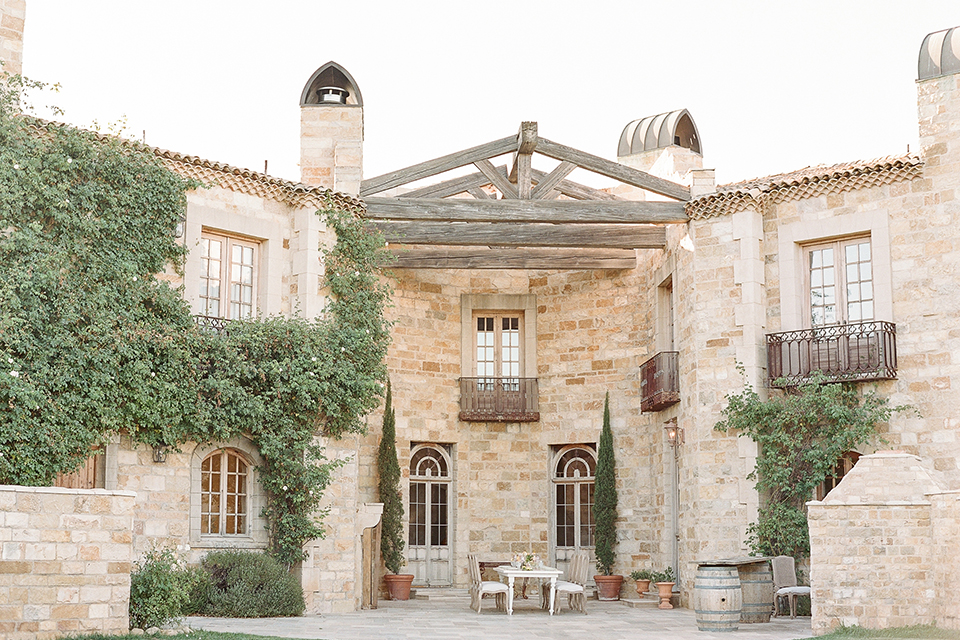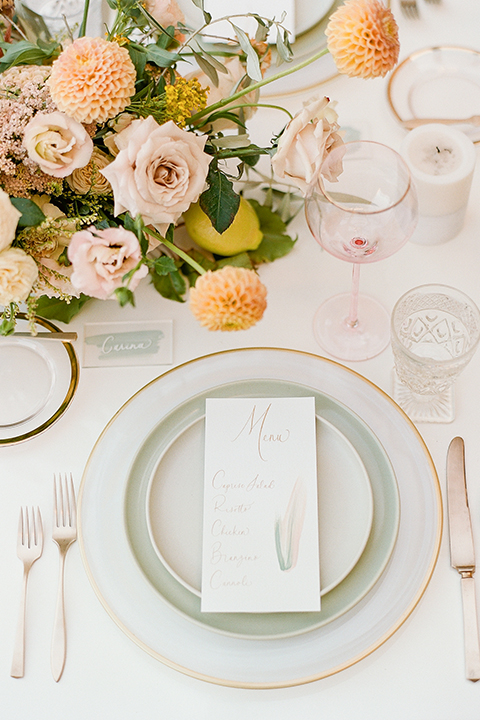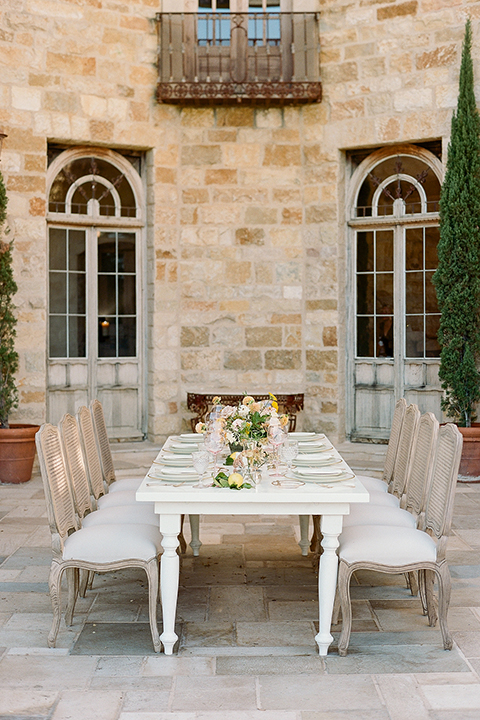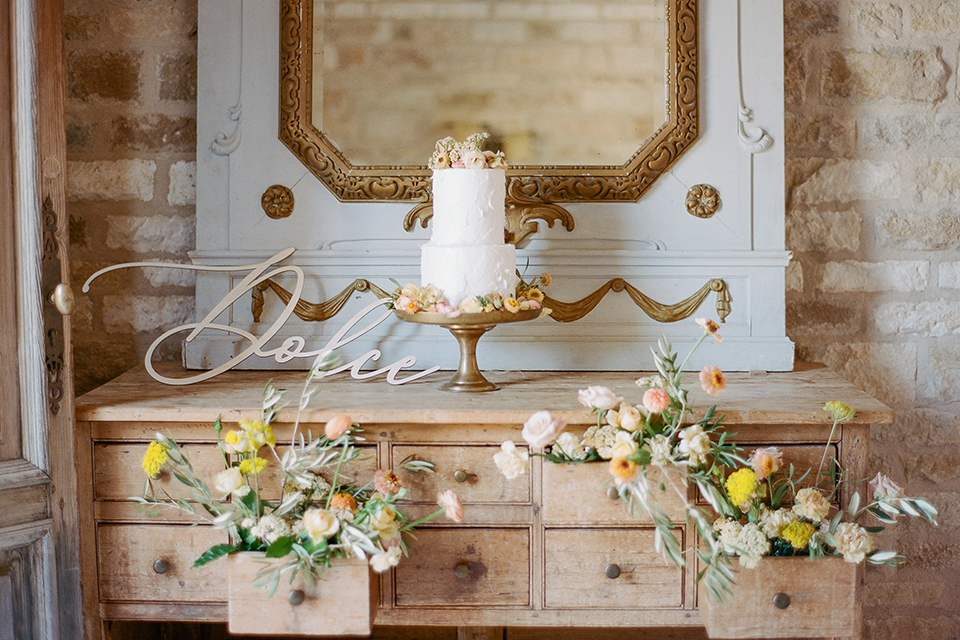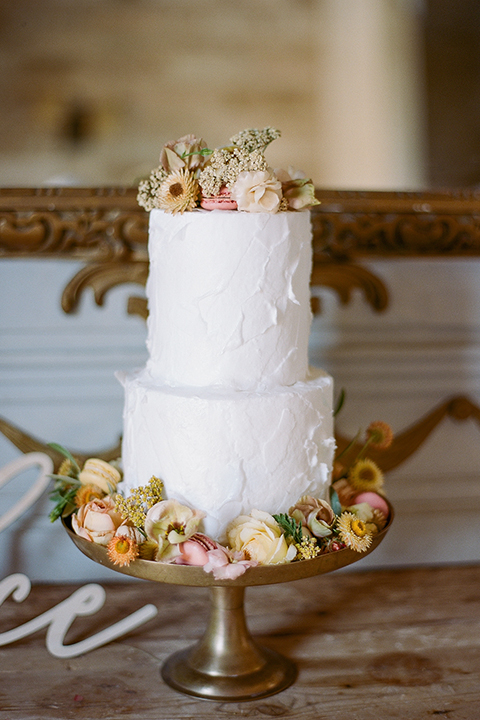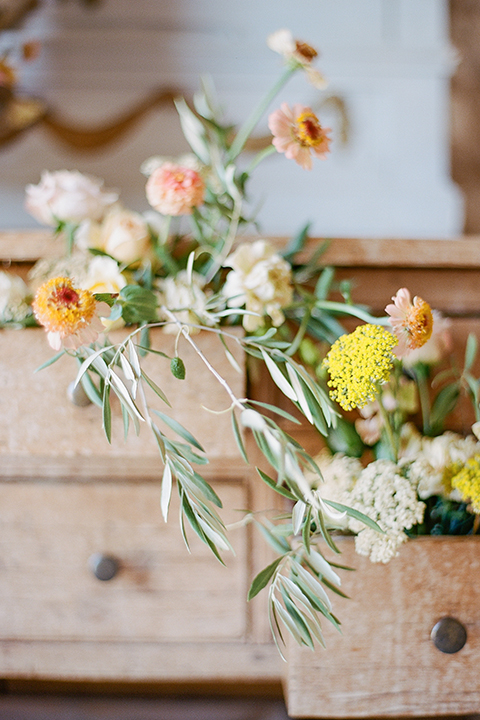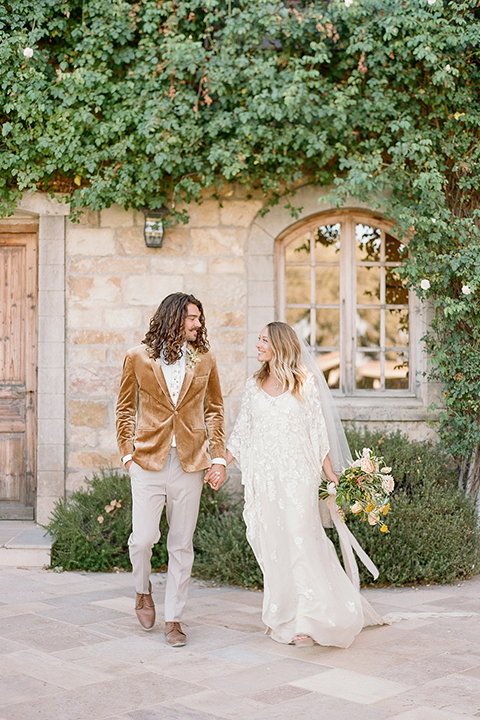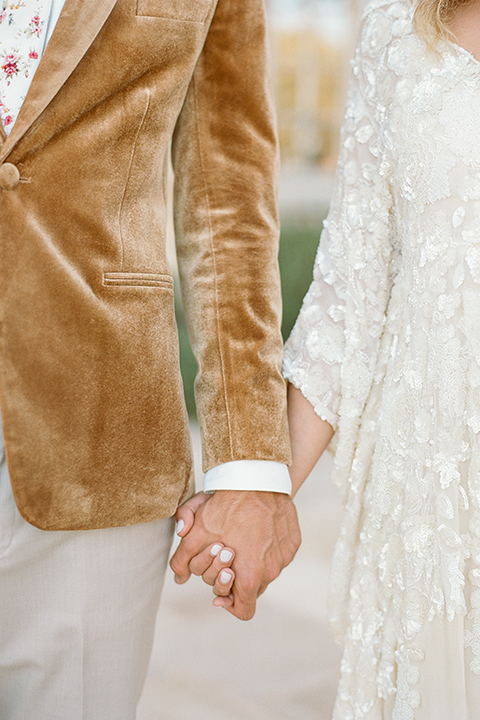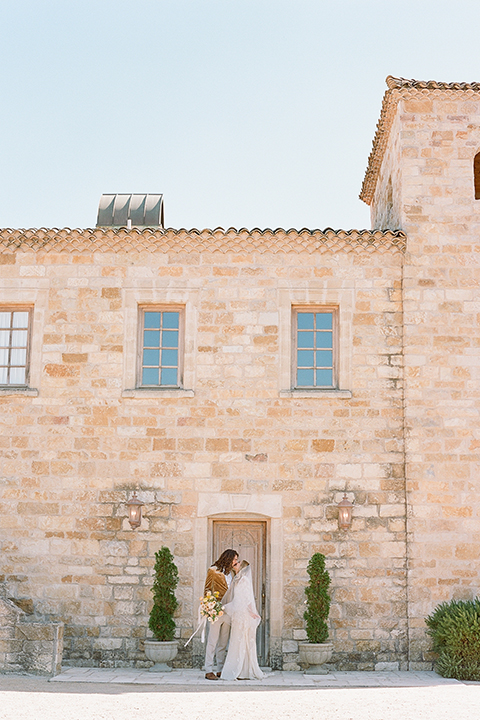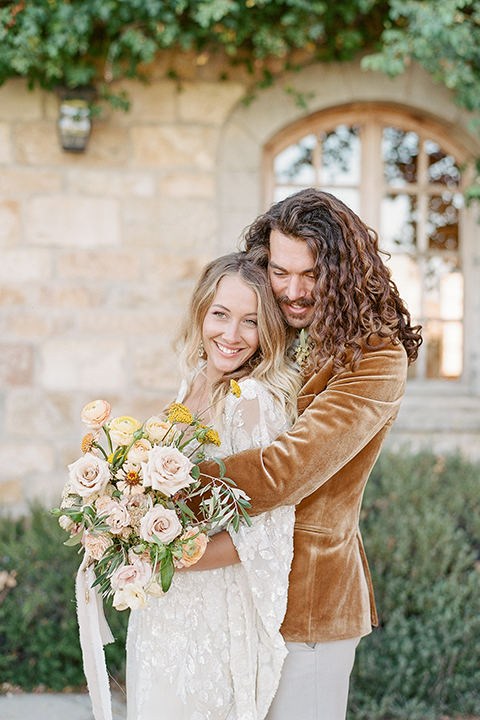 Florists: The Floral Club | Paper Goods: Proper Letter Co. | Tabletop Rentals: Borrowed Blue | Videography: Aziz Studios | Signage: Delovely Details | Desserts: Sugar Crush | Jewelry: Shel Couture | Gown: Carol Hannah | Bridal Shoes: Bella Belle Shoes | Hair + Makeup: Page Beauty | Backdrops: JRD Art Shop | Production: Ruffled
MOST READ BLOGS
TIMELESS LOVE AT CYPRESS ...

2 / 11 / 21 | Inspirational Photo Shoots

Venue: Cypress Grove Estate Photography: Matlock and Kelly Photography Planning: Melanie Paige Events & Design Menswear Style: Black Performan

NORDIC BLUE INSPIRED WEDD...

2 / 11 / 21 | Inspirational Photo Shoots

Venue: Ethereal Garden Venue Photography: Melissa Fe Chapman Planning: Nicole Burbank Events Groom Style: Cobalt Blue Suit + Groomsmen Style:

MOODY CELESTIAL ELOPEMENT...

2 / 11 / 21 | Inspirational Photo Shoots

Venue: Blue Barn Events Photography: Alexandria Michelle Photography Hosting + Styling: Styled HWY Groom Style: Café Brown Suit

GOLD AND LACE WEDDING DES...

2 / 11 / 21 | Inspirational Photo Shoots

Venue: Higuera Ranch Photography: Ashley Rae Studio Planning: Wild Heart Events Groom Style: Asphalt Grey Suit

COLORFUL ELOPEMENT AT VAS...

17 / 1 / 22 | Inspirational Photo Shoots

Venue: Vasquez Rocks Photography: Stephanie Weber Photography Menswear: Rose Pink Notch Lapel Suit + Light Grey Pants

WHEN THE MUSIC AND CITY I...

18 / 1 / 22 | Real Weddings

Venue: Kimmel Cultural Campus Photography: Asya Photography Planning + Design: Truly You Events Groom Style: Light Dark Green Notch Lapel Suit

AMBER + TOM'S STUNNING WO...

18 / 1 / 22 | Real Weddings

Venue: The Barn at Back Acres Farm Photography: McKaila Singer Photography Groom Style: Light Dark Green Notch Lapel Suit with a tan matte long

MODERN CHIC WEDDING WITH ...

18 / 1 / 22 | Real Weddings

Venue: Black Swan Photography: DeGroot Film Co. Planning + Design: Wendi Ward Groom Style: Charcoal Grey Black Lapel Tuxedo with a black bow t

AN AMBER AND EMERALD WEDD...

18 / 1 / 22 | Real Weddings

Venue: Detroit, MI Photography: Emily Kyle Photography Groom Style: Caramel Notch Lapel Suit

BLACK TIE STYLE IN THE VI...

18 / 1 / 22 | Inspirational Photo Shoots

Venue: Sunstone Winery Photography: Katie Nicolle Photography Planning + Design: Sweetest Love Events Groom Style: Black Notch Lapel Tuxedo wi

MODERN BOHEMIAN FUN AT TH...

28 / 3 / 22 | Inspirational Photo Shoots

Venue: The Colony House Photography: Alyssa Marie Photography Co-Planning + Hosts: Alyssa Marie Photography + Nicole Kirshner Photography Coor