Nature Inspired Grand Canyon Wedding
Nature Inspired Grand Canyon Wedding
7 / 5 / 17 | Inspirational Photo Shoots
Event Design: Deanna Nash Events
Photography: The Argus Image
Menswear Style: Slate Blue Notch Lapel Suit with a long silver tie
Write up from Green Wedding Shoes:
There is no place like the great canyons of Arizona to prove that even nature's most rugged of all features can exude a soft romance when the light hits just so. The team behind today's inspiration set out to create a styled shoot with a juxtaposing vision: from sweet gazes against sharp cliffs, to billowing linens resting on gravel + rocks, or desert blooms amidst the sand and stone…we love it all!
Designed by Deanna Nash Events, the final outcome of the shoot was meant to echo, to some extent, the natural patterns and colors of the canyons. (Just wait until you see the cake!) Captured at Grand Canyon, Antelope Canyon, and Horsehoe Bend, the team tells us: We hoped to inspire brides to be adventurous and to find natural beauty—wherever your is wedding set!
Let's have a look at the photos from The Argus Image!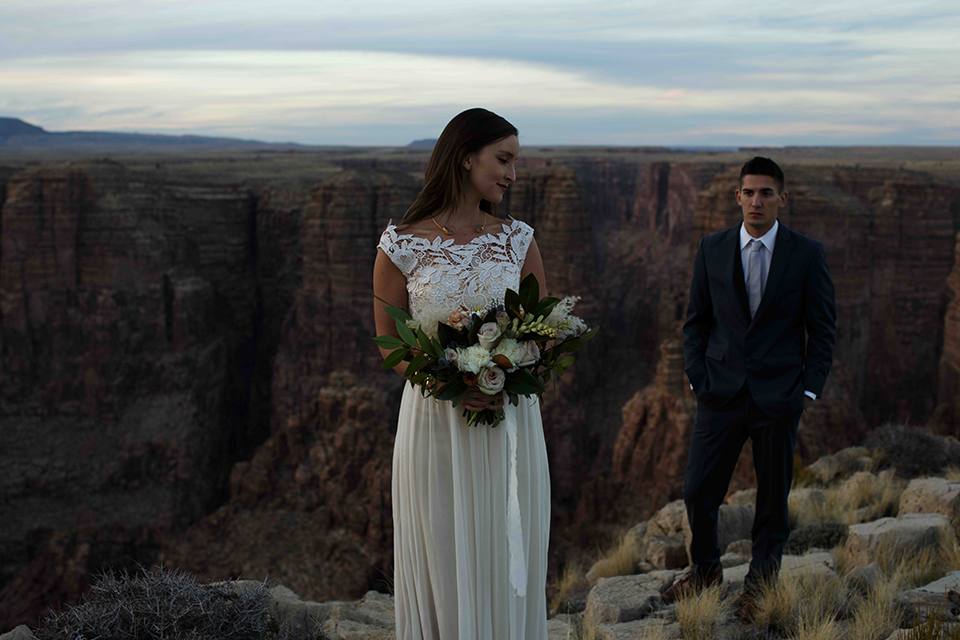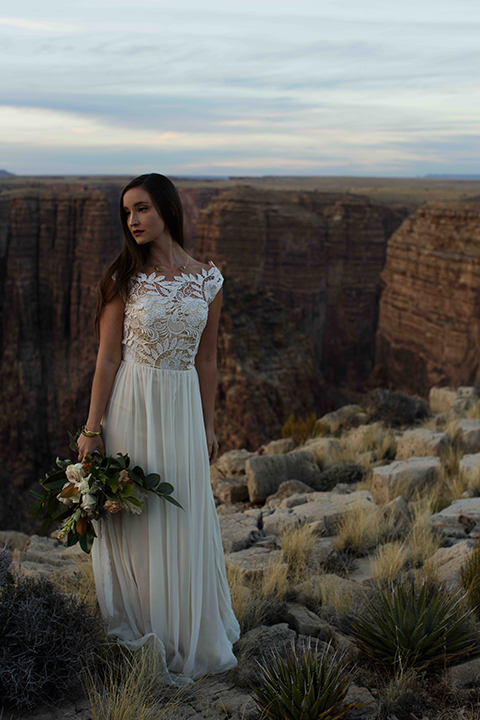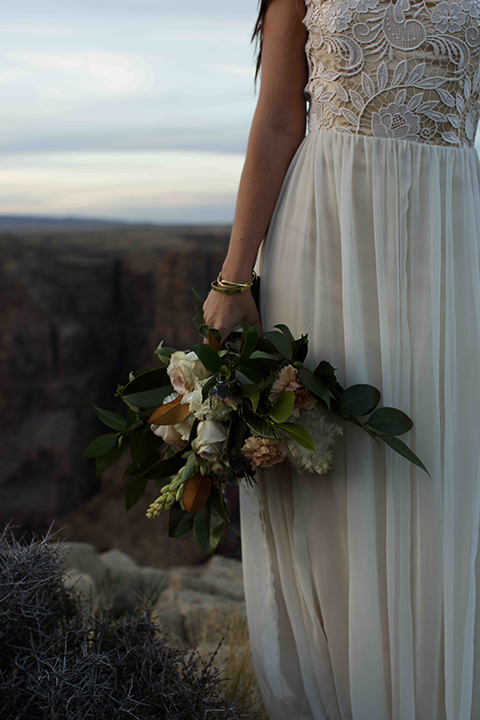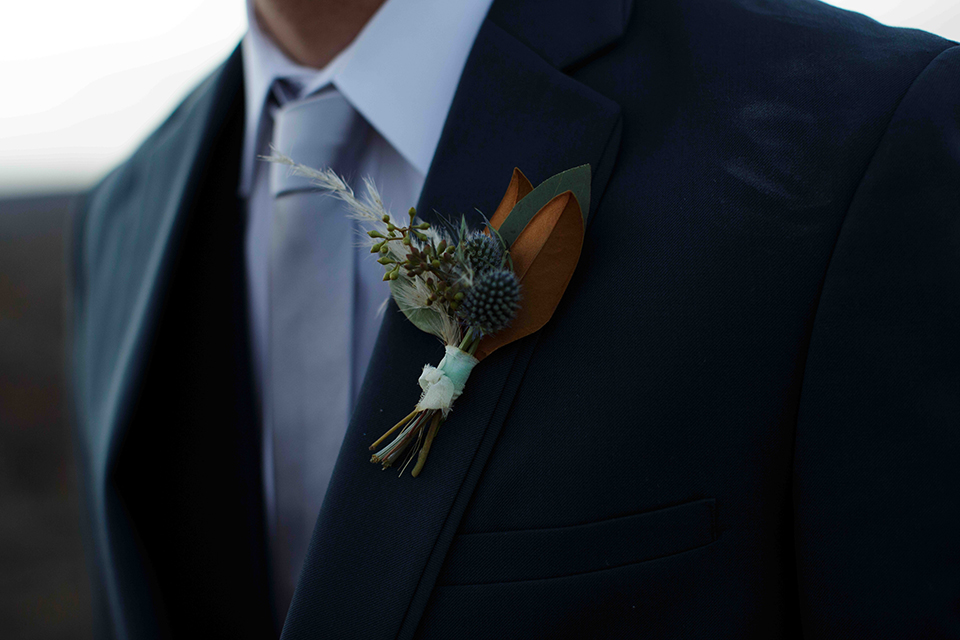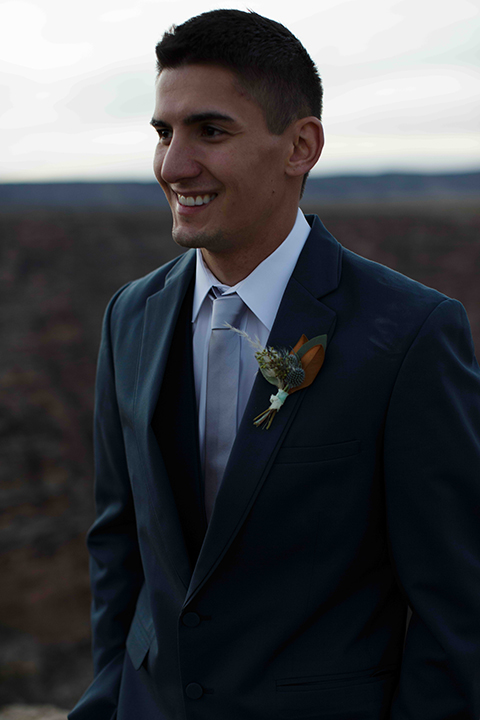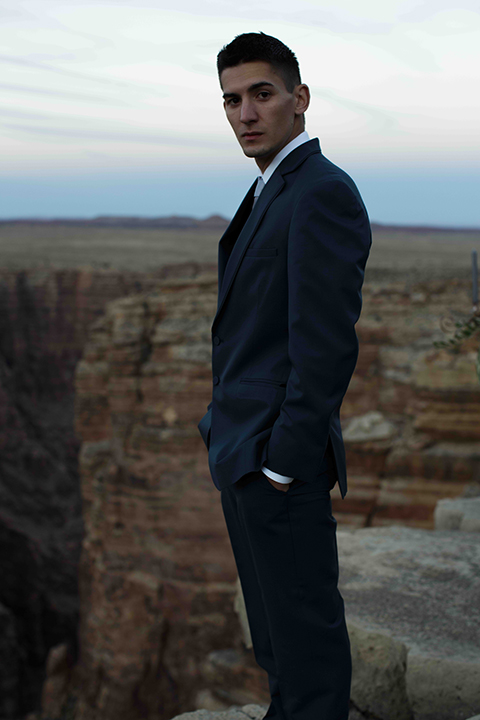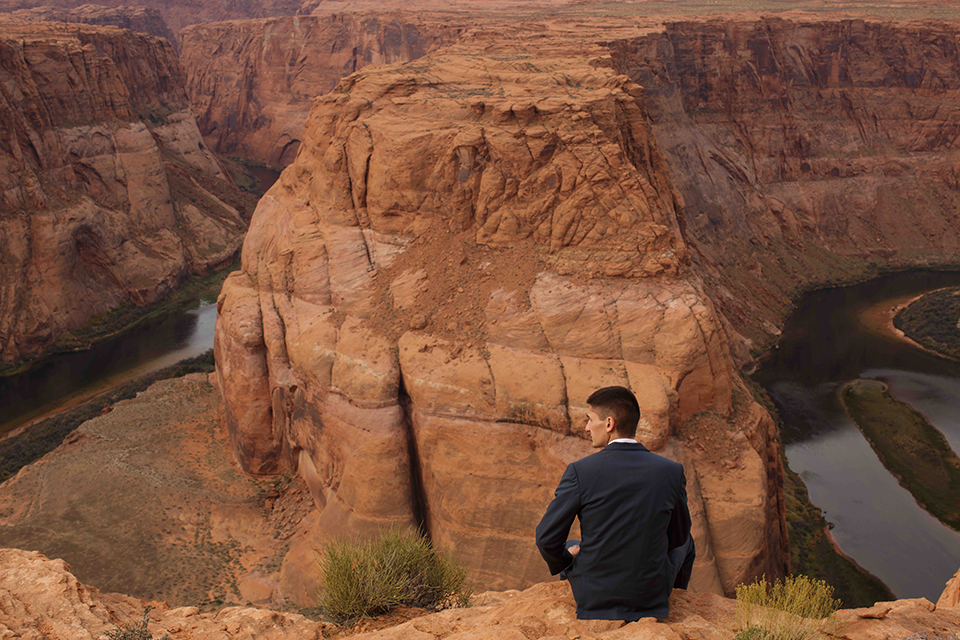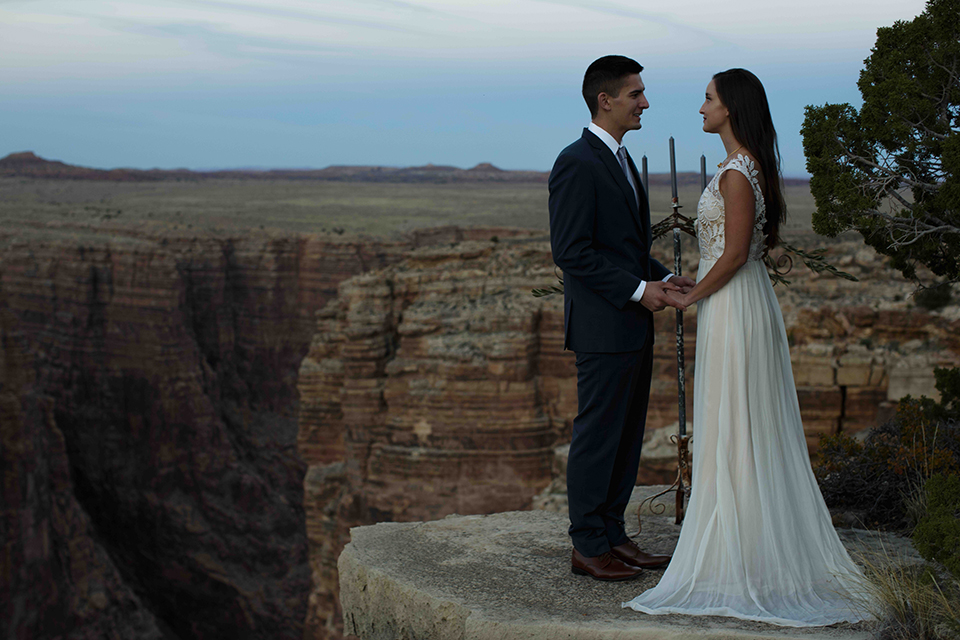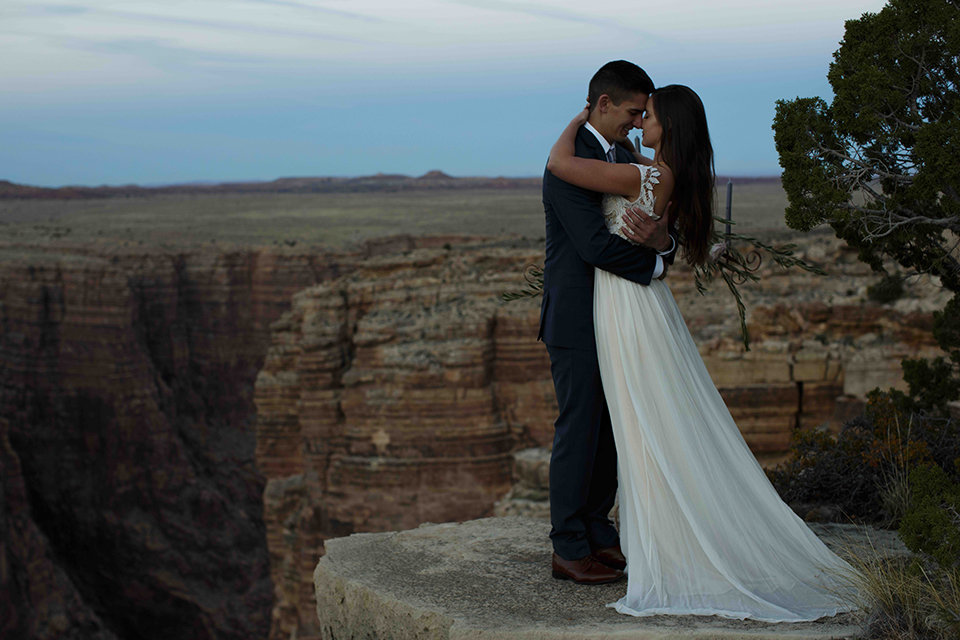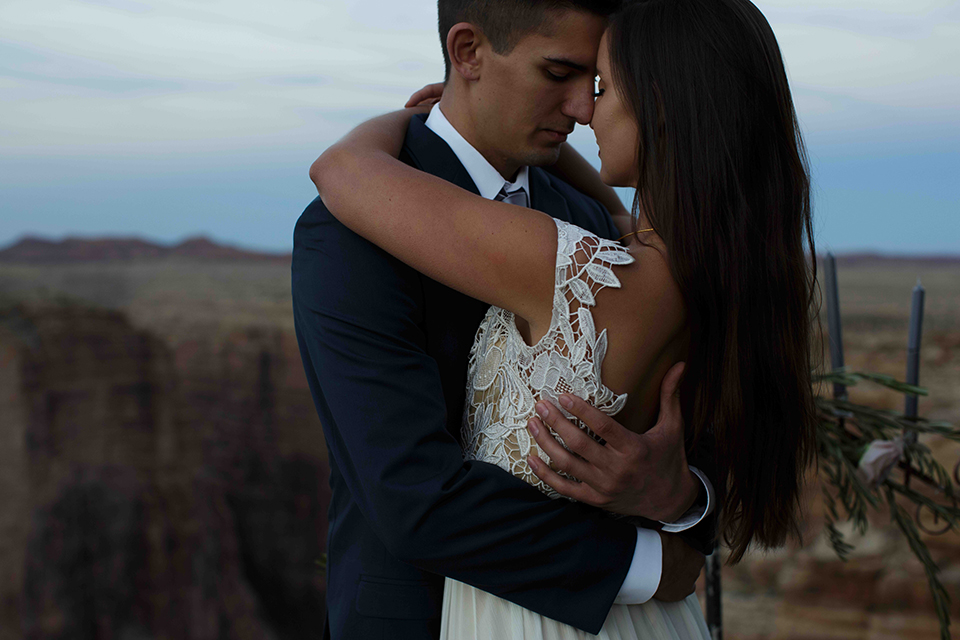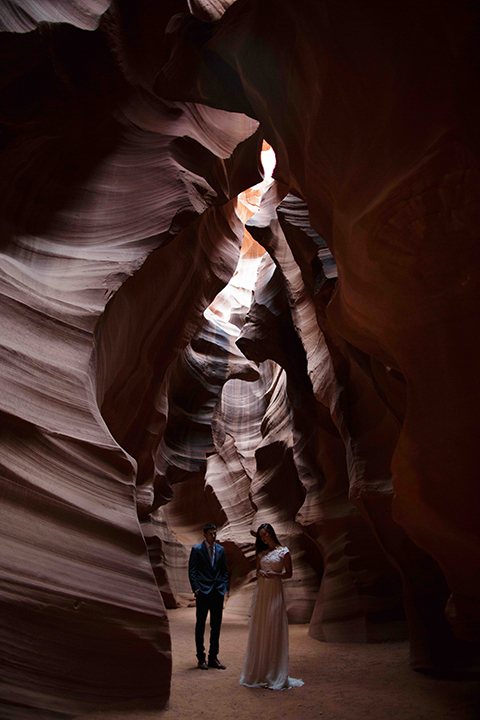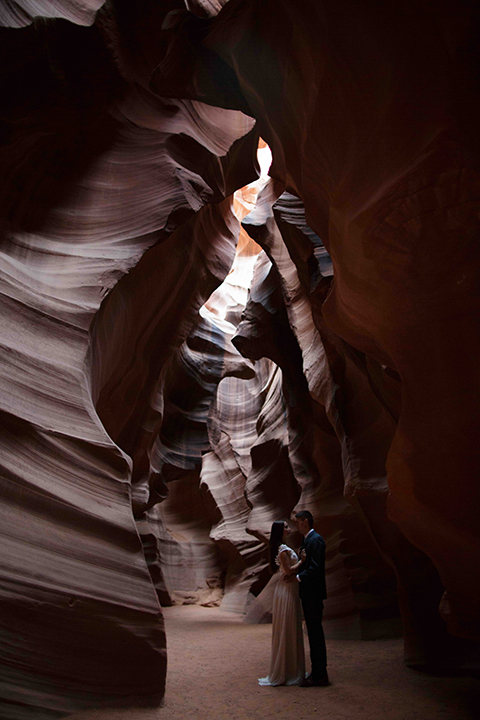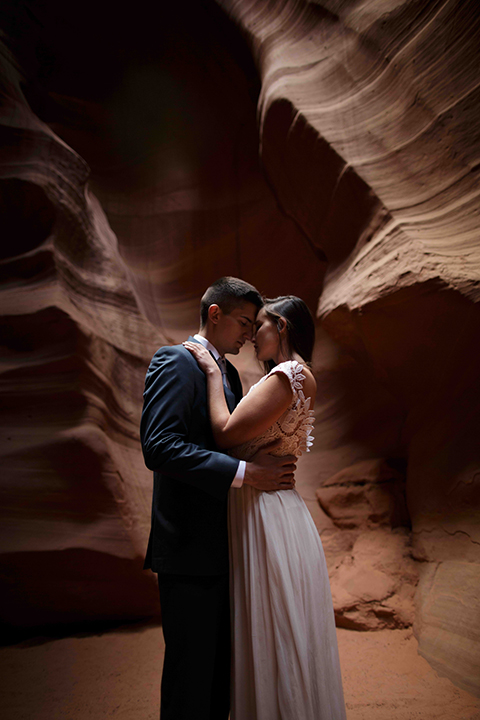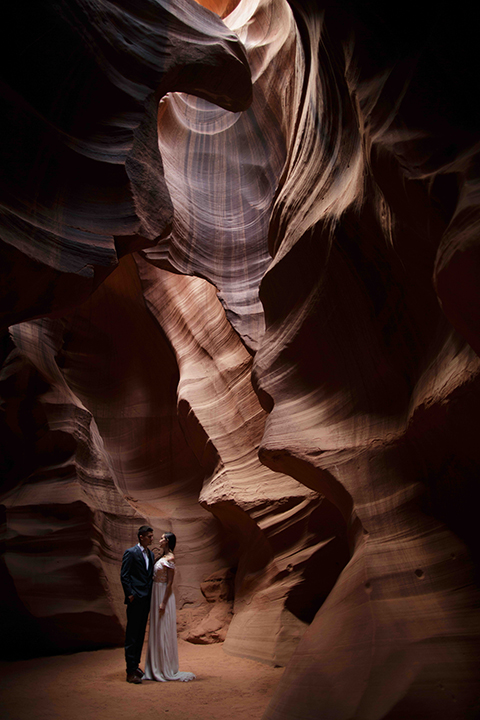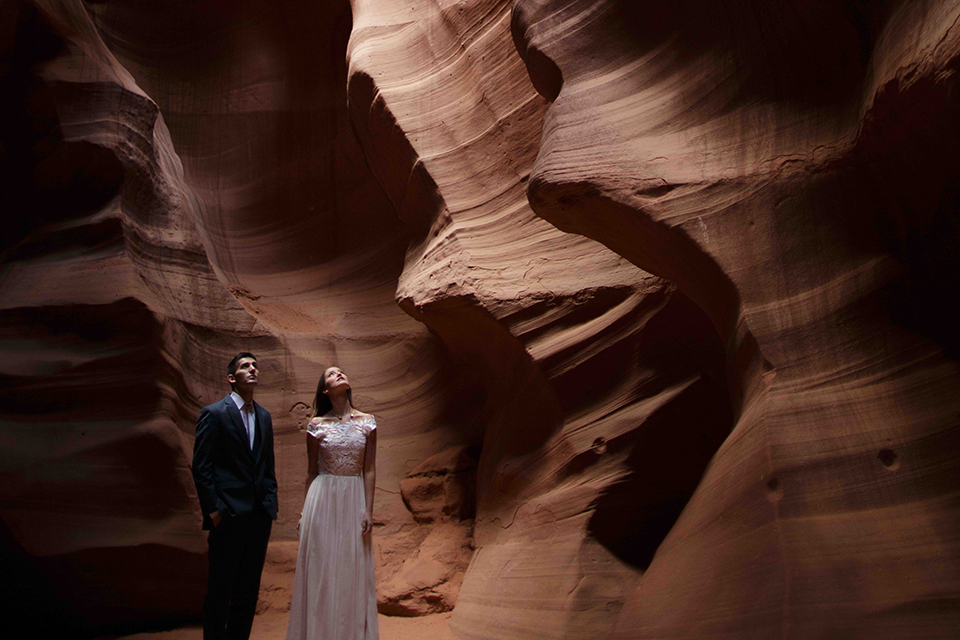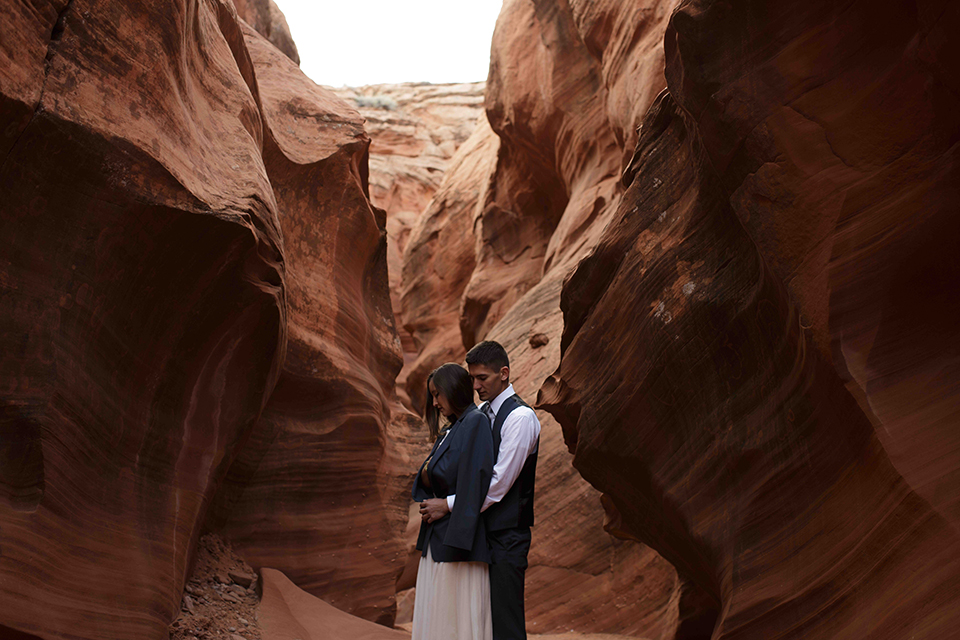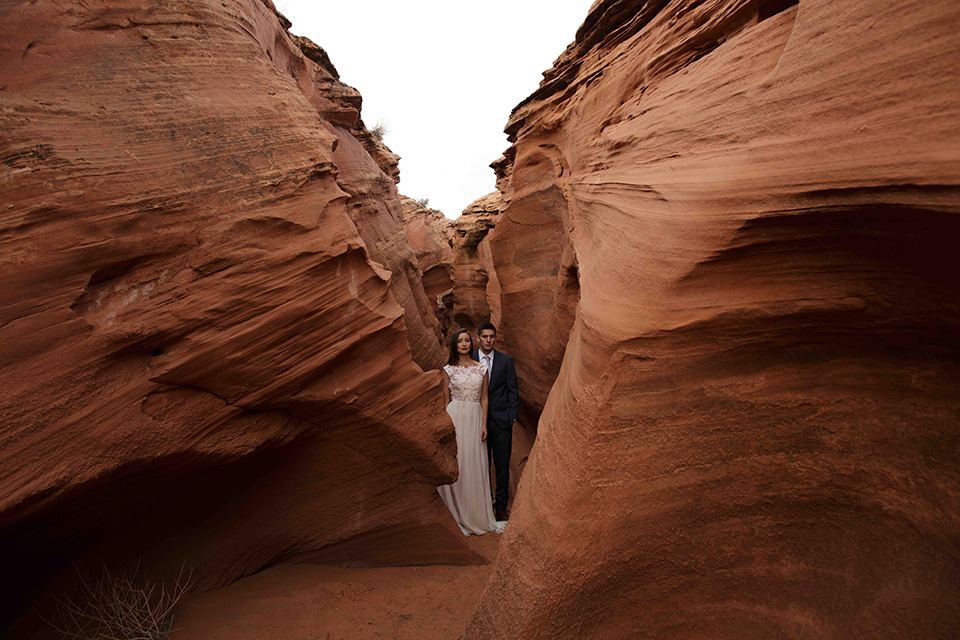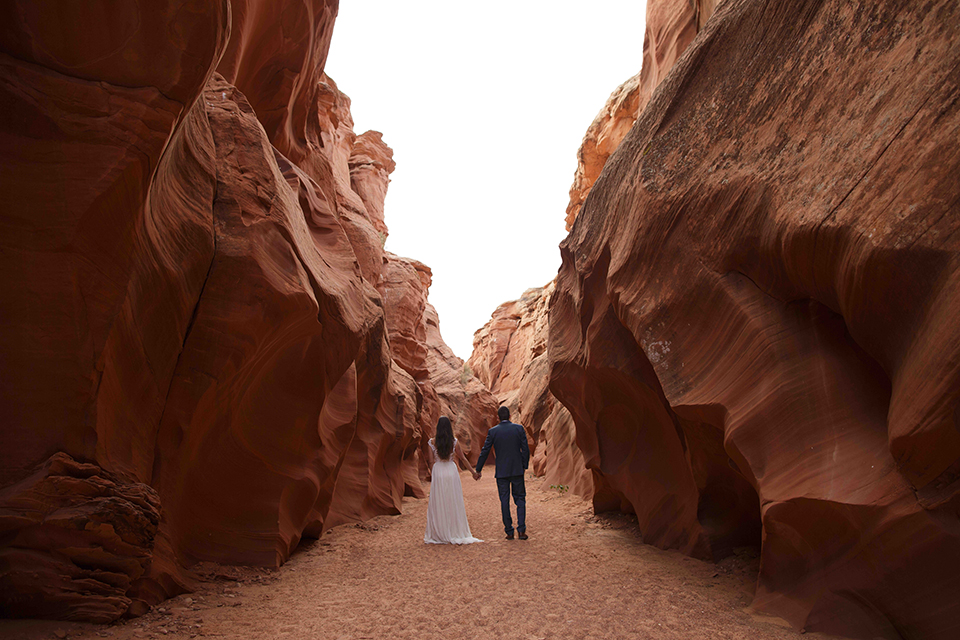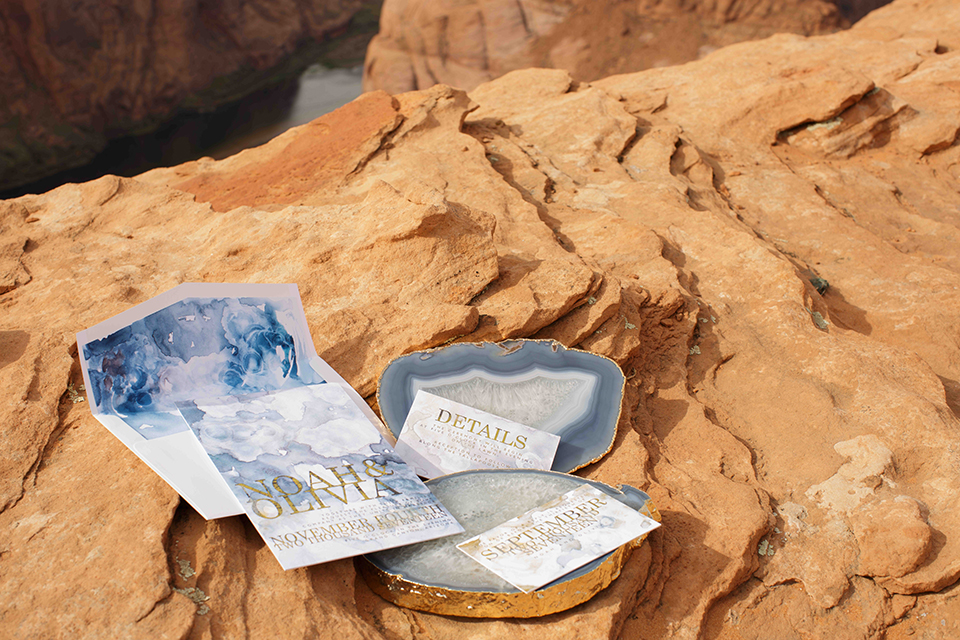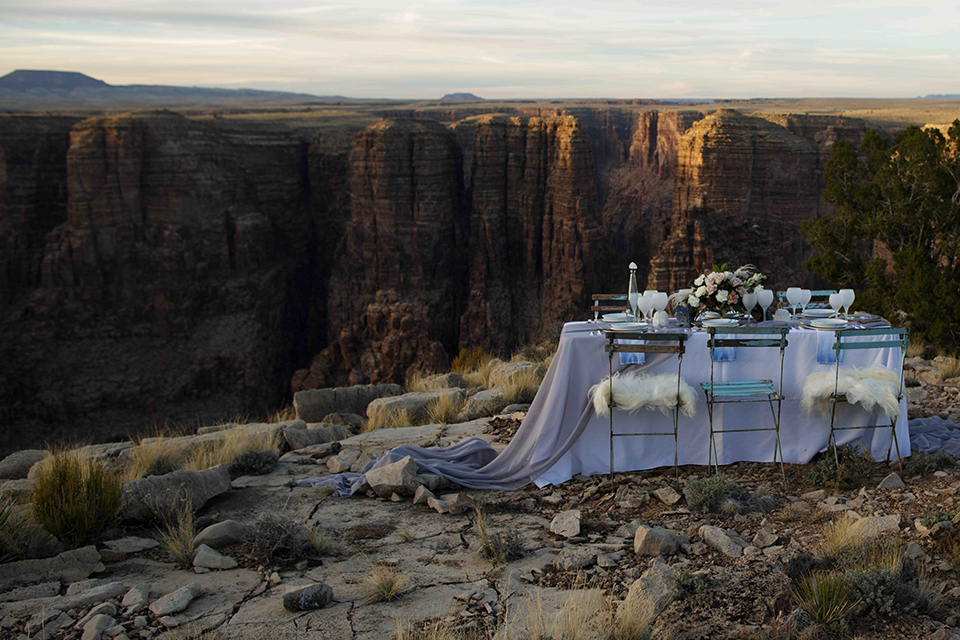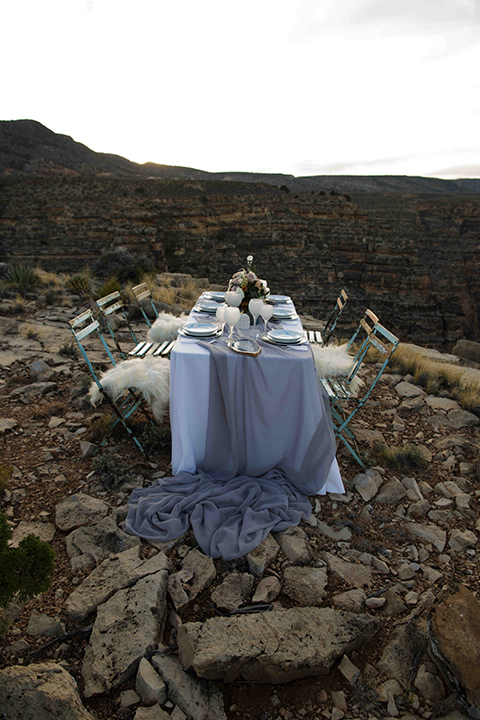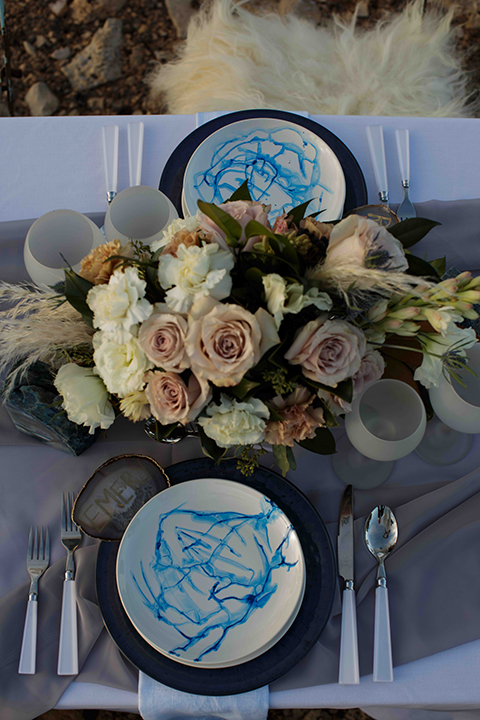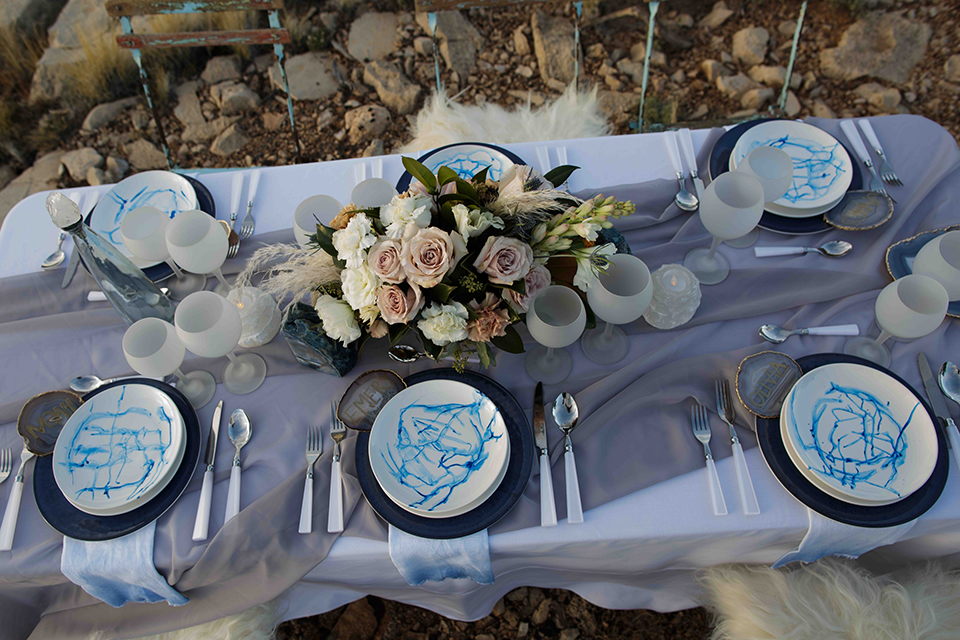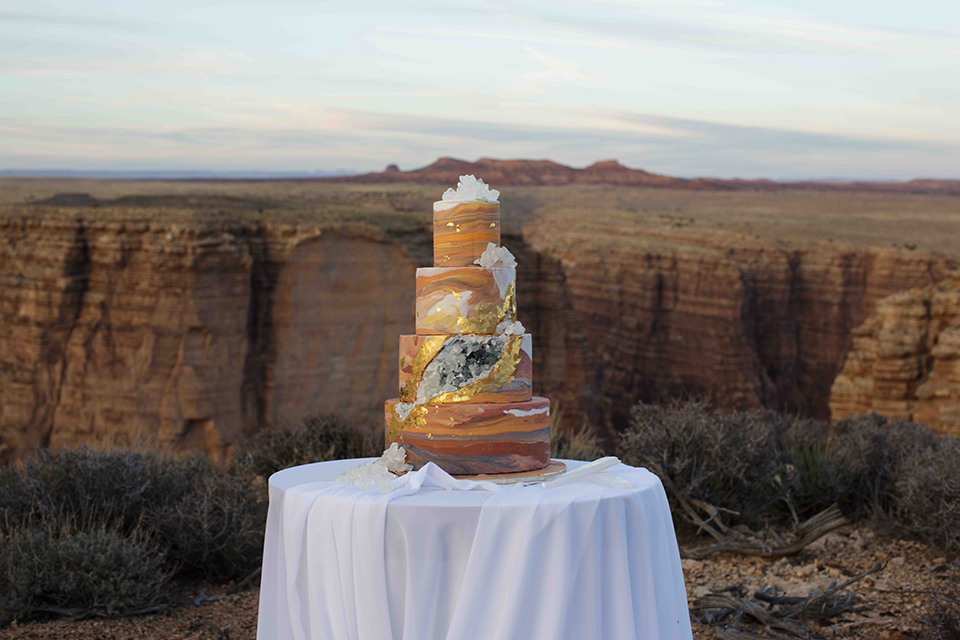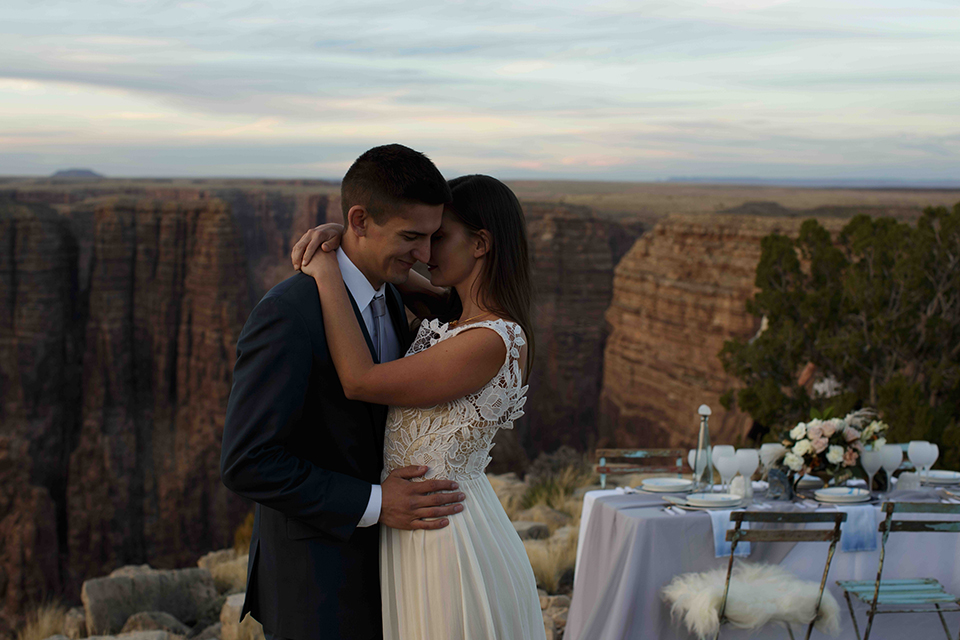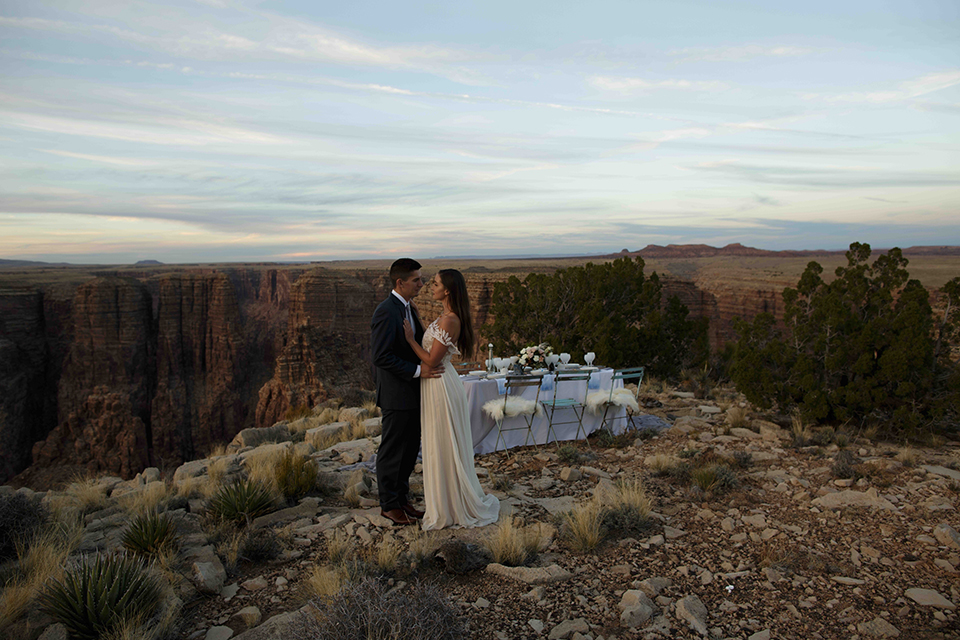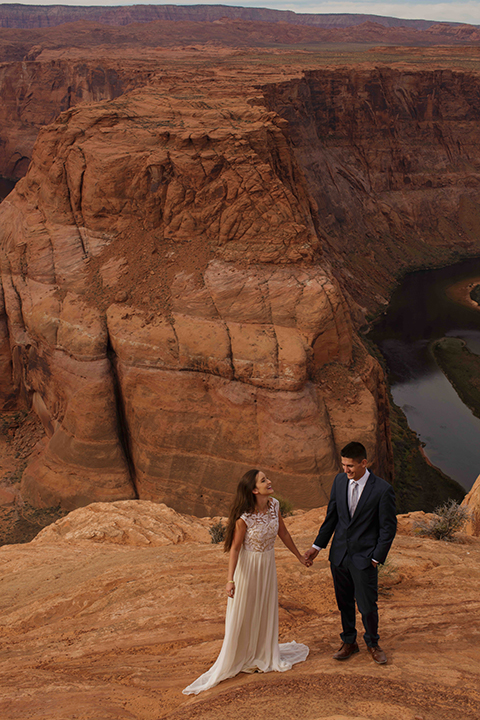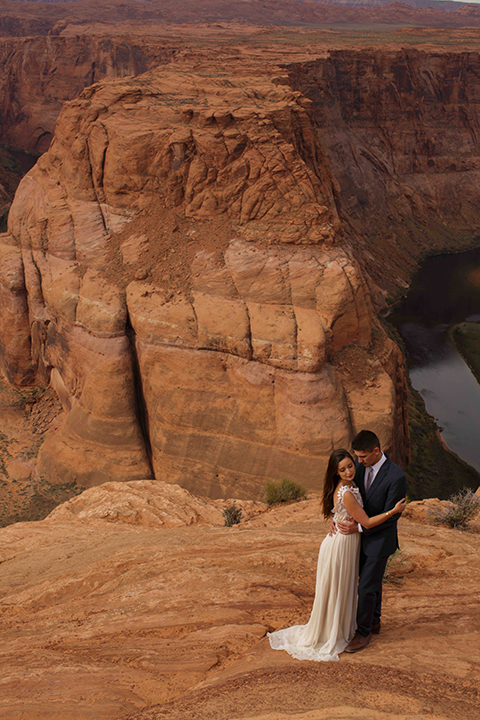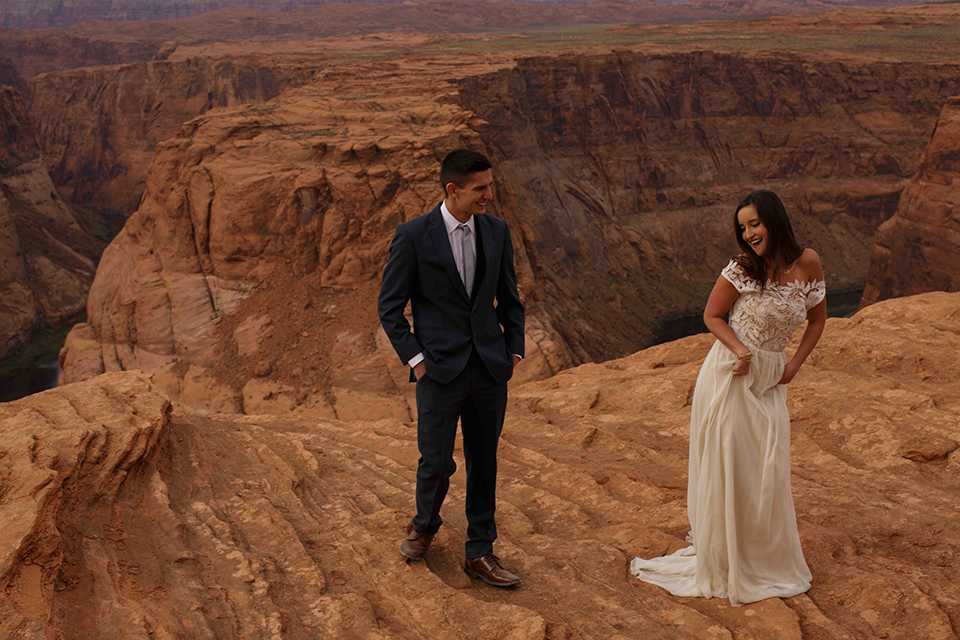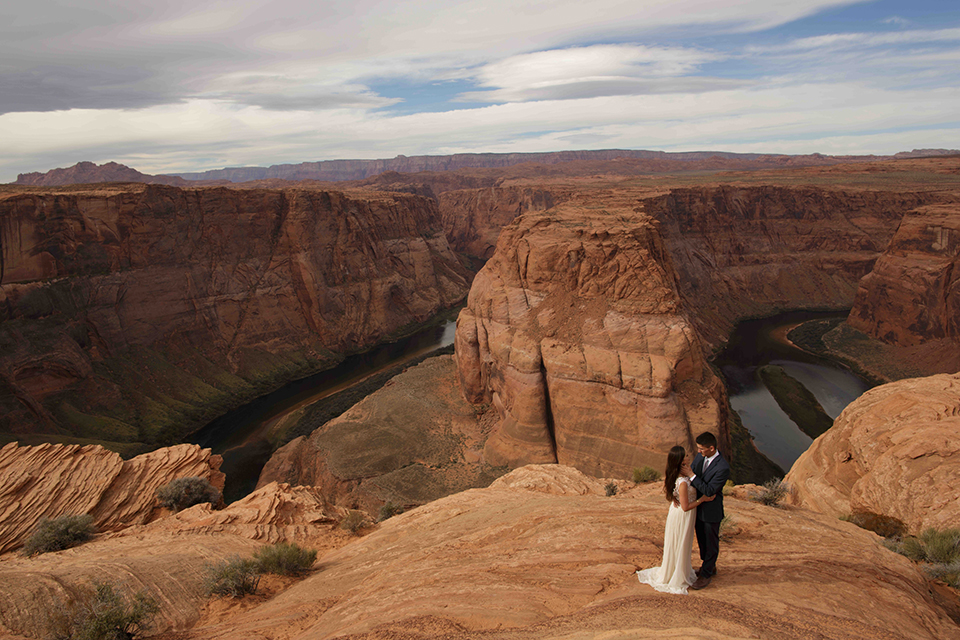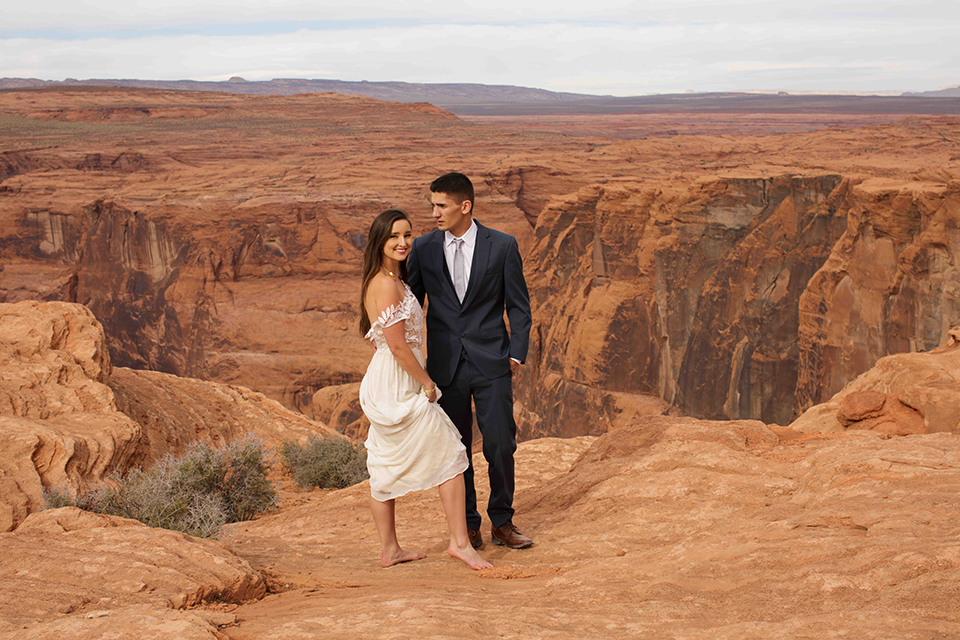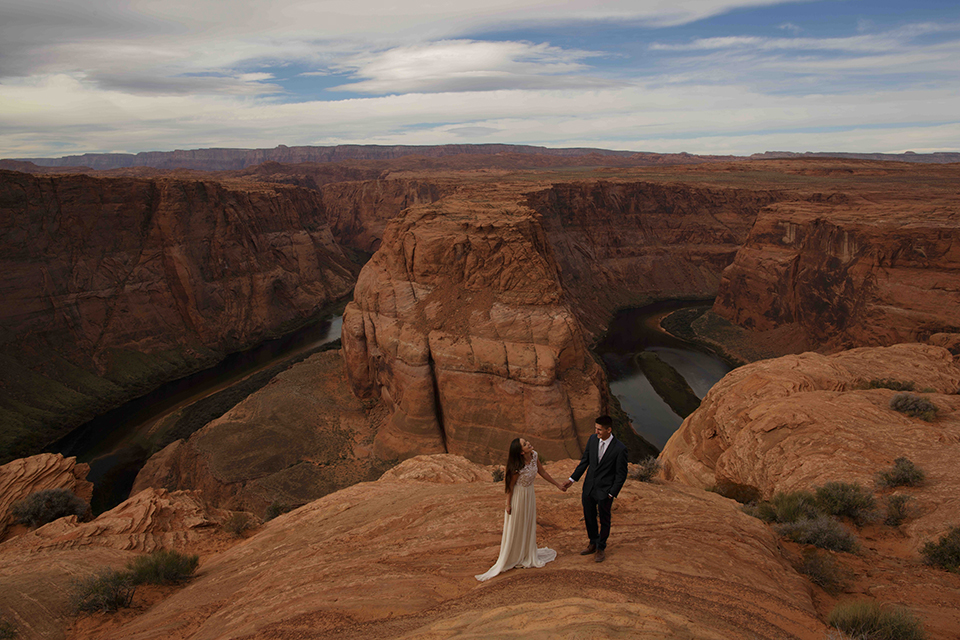 This shoot was also featured on Green Wedding Shoes!
Florals: Laceroots | Hair + Makeup: Amanda Kositzky | Wedding Gown: Chantel Lauren | Bride's Ring: Onata Jewelry & Jana Conner | Tabletop Rentals: Town & Country Event Rentals | Furniture Rentals: Found Vintage Rentals | Linen Rentals: Taftyli | Specialty Rentals: HelloPosh
MOST READ BLOGS
RUSTIC BOHEMIAN BARN WEDD...

28 / 6 / 17 | Real Weddings

Venue: Cayucos Creek Barn
Photography: Alyssa Lavine Photography
Menswear Style: Slate Blue Notch Lapel Suits with the groom in a long

CHIC WEDDING AT CIELO FAR...

24 / 5 / 17 | Inspirational Photo Shoots

Venue: Cielo Farms
Photography: Jenny Quicksall Photography
Menswear Style: Black Notch Lapel Tuxedo by Michael Kors with a black and w

WOODLAND BOHEMIAN WEDDING

17 / 5 / 17 | Inspirational Photo Shoots

Coordination: Jenne Chanthaboury
Photography: Lin and Jirsa
Menswear Style: Gray Notch Lapel Suit with a long floral tie

PARK HYATT AVIARA BLACK T...

17 / 5 / 17 | Inspirational Photo Shoots

Venue: Park Hyatt Aviara
Photography: Evelyn Molina Photography
Menswear Style: Black Michael Kors Notch Lapel Tuxedo with a black bow

COLORFUL BOHEMIAN STYLE W...

16 / 5 / 17 | Inspirational Photo Shoots

Venue: Sherwood Country Club
Photography: Lucas Rossi Photography
Menswear Style: Navy Shawl Lapel Tuxedo with a black faux leather b

RUSTIC ROMANCE WEDDING

16 / 5 / 17 | Real Weddings

Venue: Villa San Juan Capistrano
Photography: Katelin Wallace Photography
Menswear Style: Navy Shawl Lapel Tuxedo with a black bow tie

HOW TO STYLE A WOMEN'S TU...

9 / 5 / 17 | Inspirational Photo Shoots

Venue: Franciscan Gardens
Photography: Christine Bentley Photography
Attire: Women's Black Shawl Lapel Tuxedo

SAN FRANCISCO CITY HALL W...

1 / 5 / 17 | Inspirational Photo Shoots

Venue: San Francisco City Hall
Photography: Tenth & Grace
Menswear Style: Black Shawl Lapel Tuxedo with a black bow tie

BOHO CHIC VINEYARD WEDDIN...

14 / 3 / 17 | Inspirational Photo Shoots

Venue: Triunfo Creek Vineyards
Photography: Wisteria Photography
Menswear Style: Slate Blue Notch Lapel Suit with a long grey tie

LOVE STORY INSPIRED WEDDI...

13 / 3 / 17 | Inspirational Photo Shoots

Venue: Le Meridian Delfina Santa Monica
Photography: Anna Delores Photography
Menswear Style: Charcoal Gray Michael Kors Shawl Lapel Tu

CITY ENGAGEMENT PHOTOS IN...

10 / 3 / 17 | Inspirational Photo Shoots

Venue: The London House
Photography: Rosanna Hanson Photography
Menswear Style: Charcoal Gray Michael Kors Notch Lapel Tuxedo with a na