Love Story Inspired Wedding
Love Story Inspired Wedding
6 / 21 / 17 | Inspirational Photo Shoots
Venue: Le Meridian Delfina Santa Monica
Wedding Planner: Hylah White Special Events
Photography: Anna Delores Photography
Menswear Style: Charcoal Gray Michael Kors Shawl Lapel Tuxedo with a long black skinny tie
Write up from Hylah White:
I was inspired to tell Rachel & Brian's love story through a series of photos taken by Anna Delores Photography. When they first met, Rachel had plans to move across the country in just a few short days. Brian knew he couldn't just let her go without trying. During the first six months of their courtship, Brian would mail love letters to Rachel, making it impossible for Rachel not to fall head over heels in love with him.
Brian's love letters reminded me of Coco Chanel's Classic Flap Bag. Under the top flap, there is a little secret zipper compartment, and, as the story goes, Coco had this secret spot made to stash her special love letters. Swoon! We had a tasty assortment of tartlets from Bottega Louie for the couple to enjoy while sipping on champagne and cheersing to their love. Seniman Calligraphy wrote out one of Brian's love letters and she also wrote in calligraphy on Macarons from Bottega Louie, emphasizing how sweet it is to be loved and to love. All these lovely details told a love story told within a love story.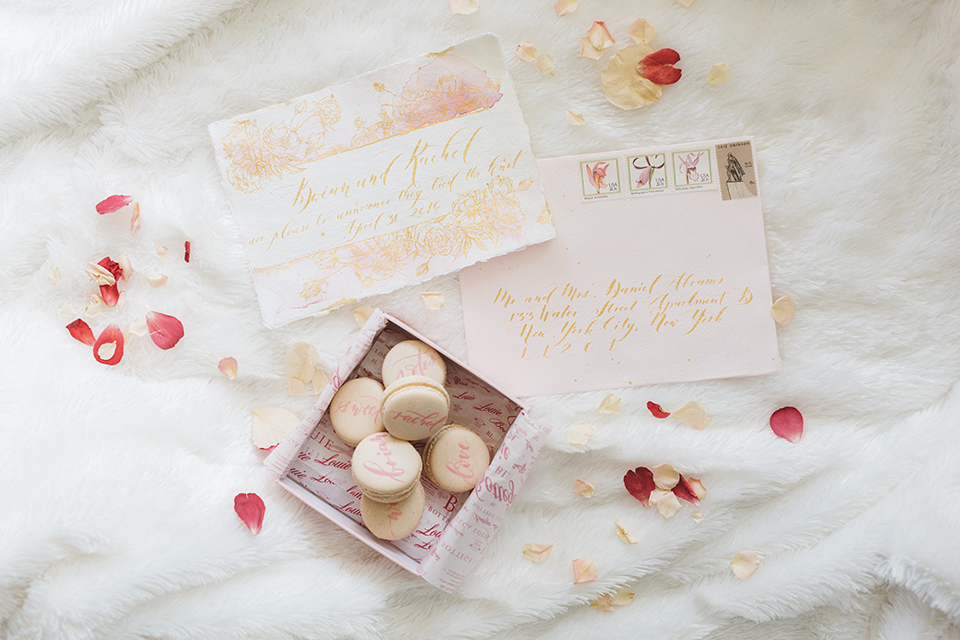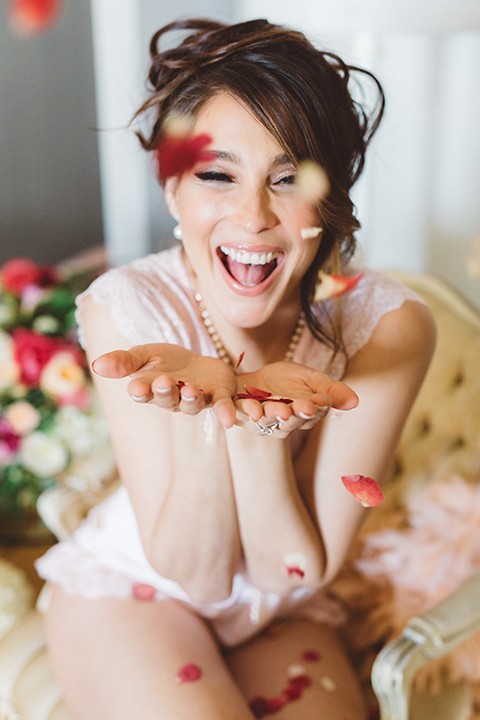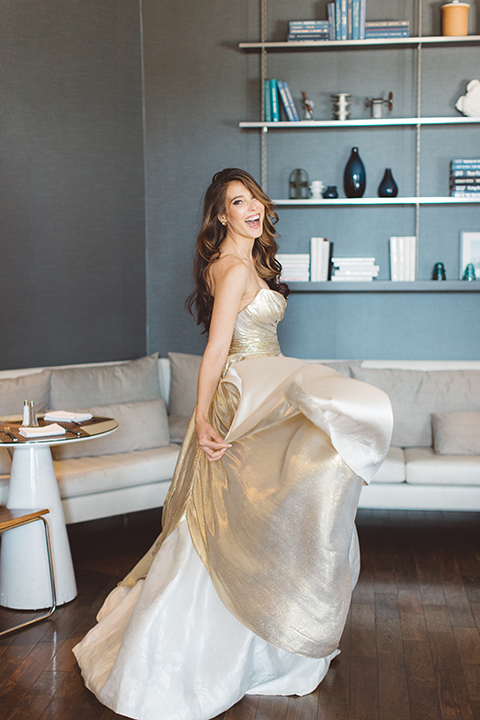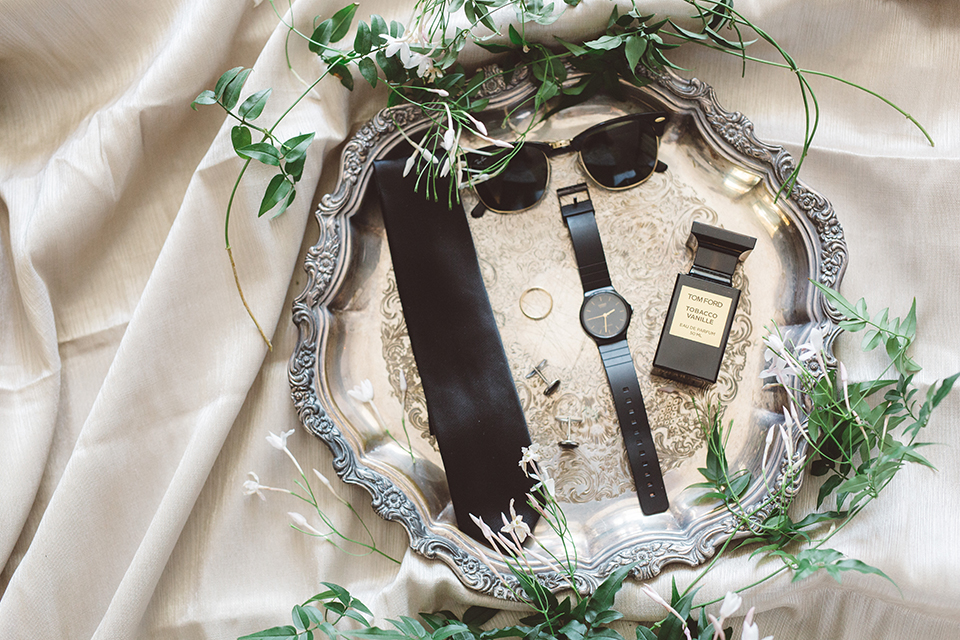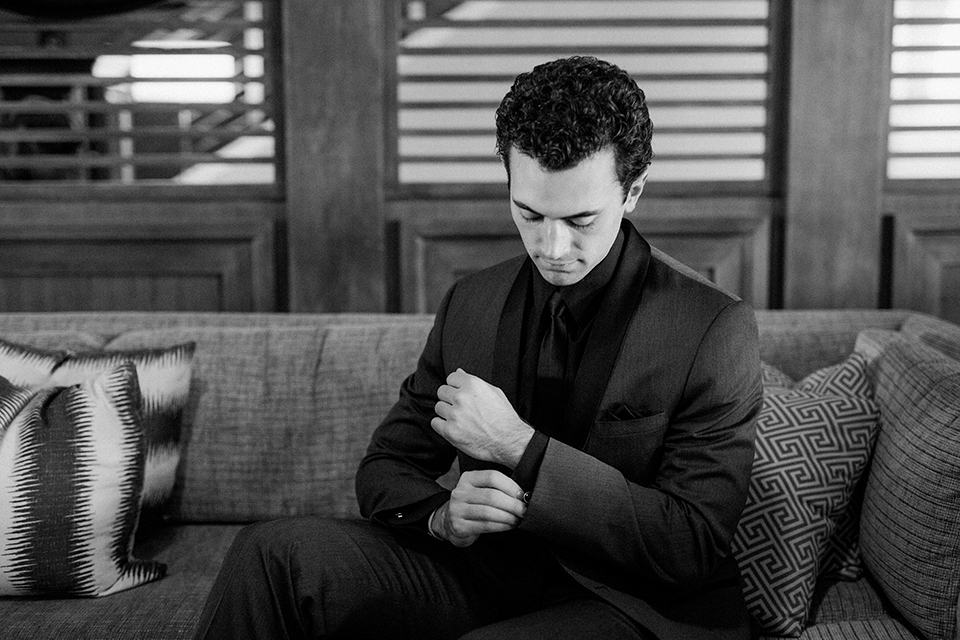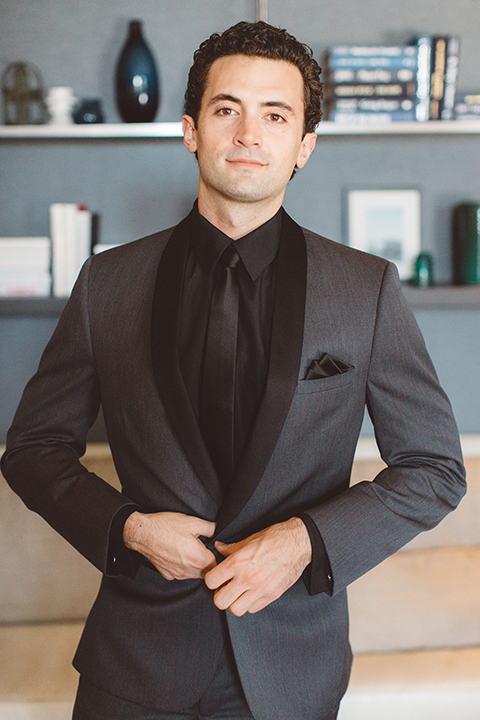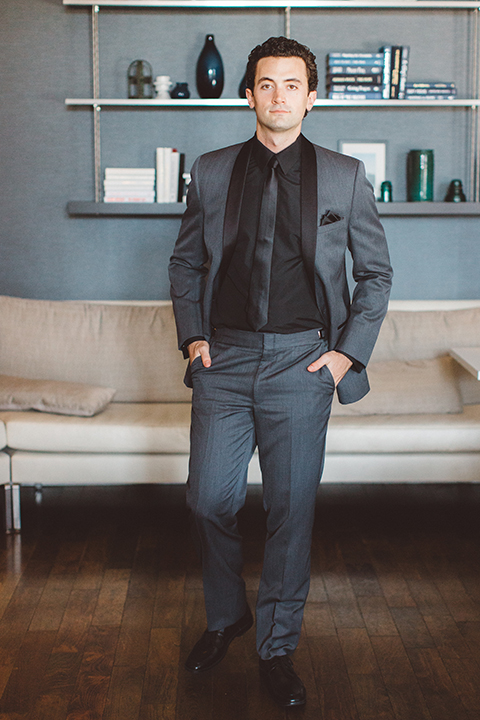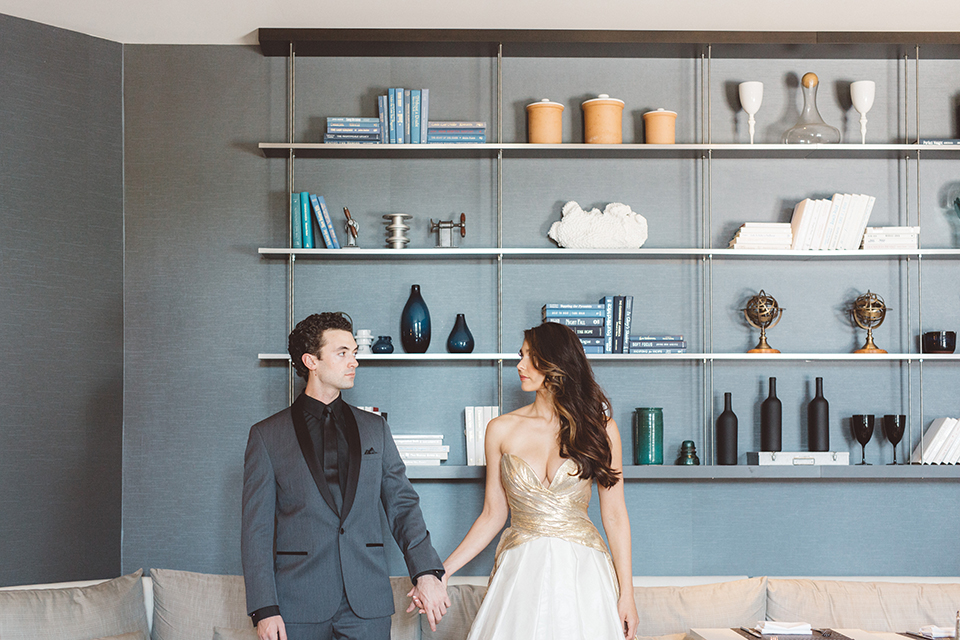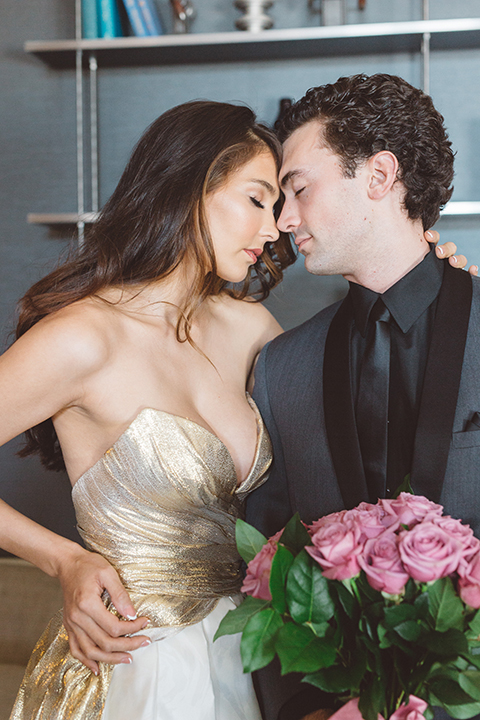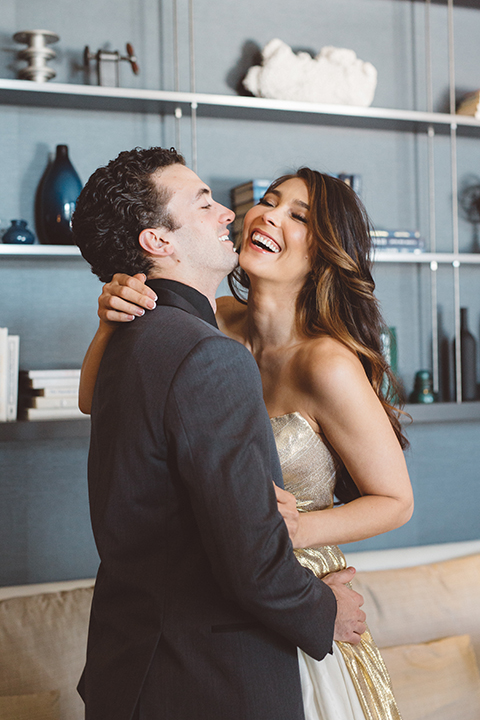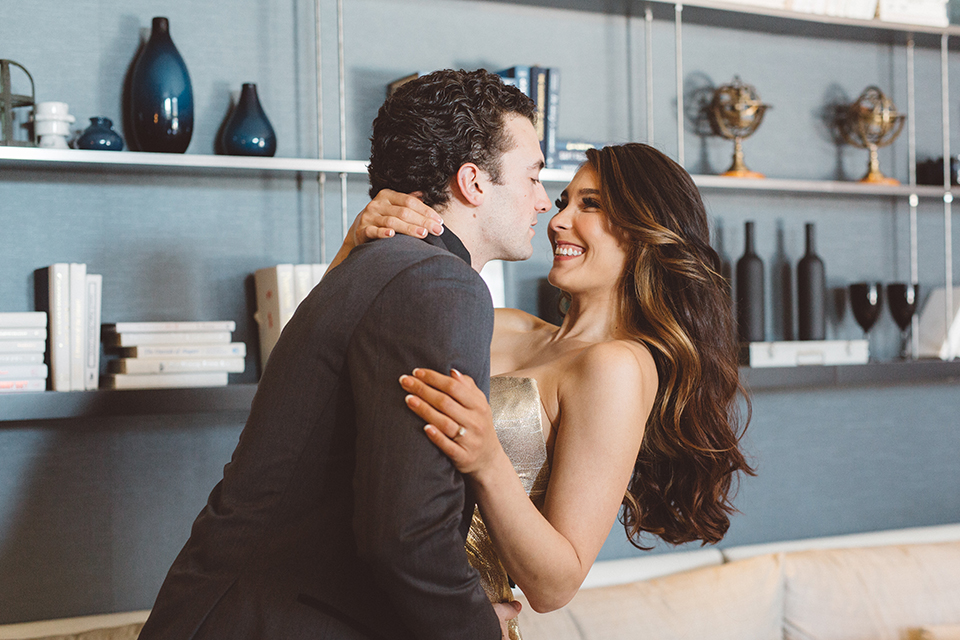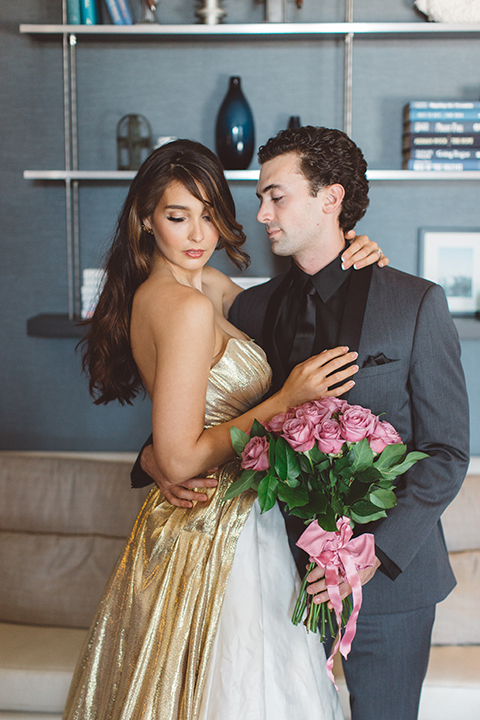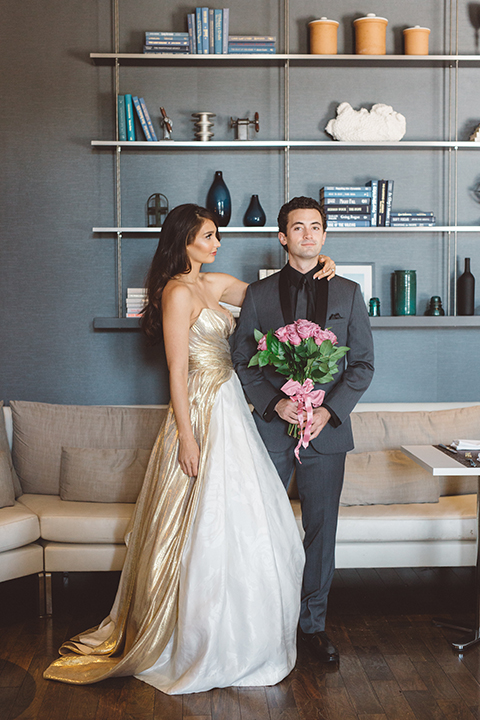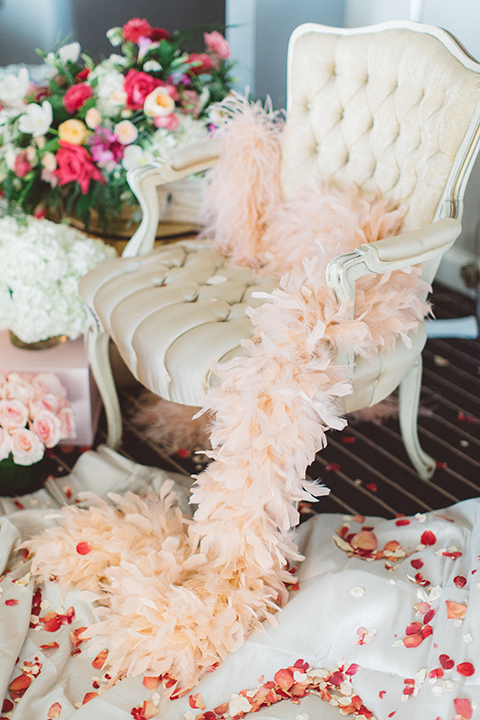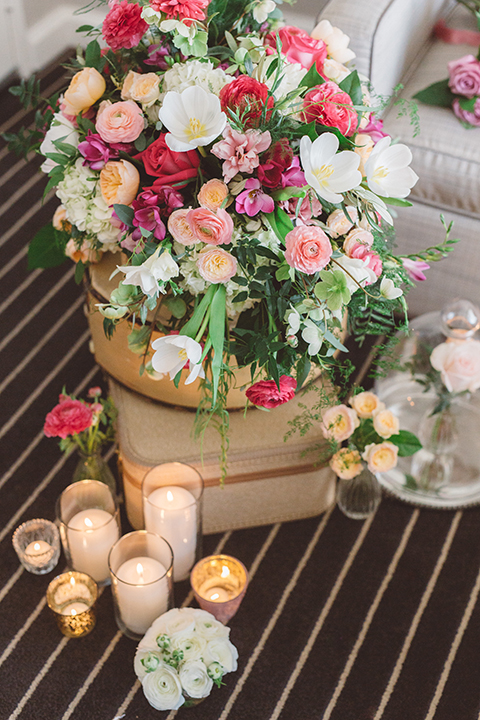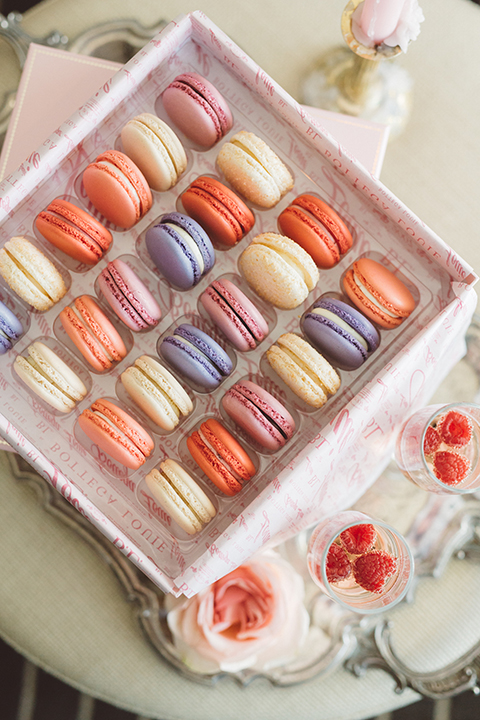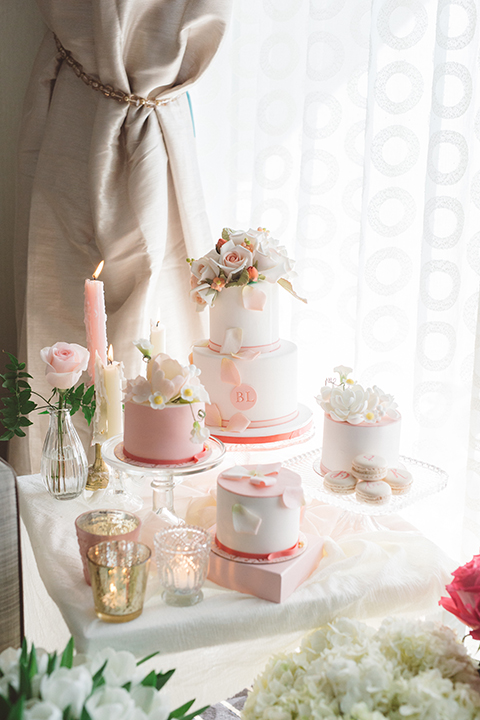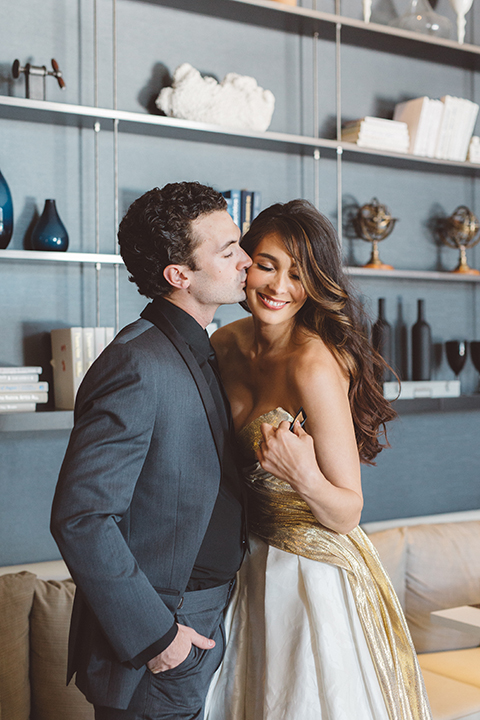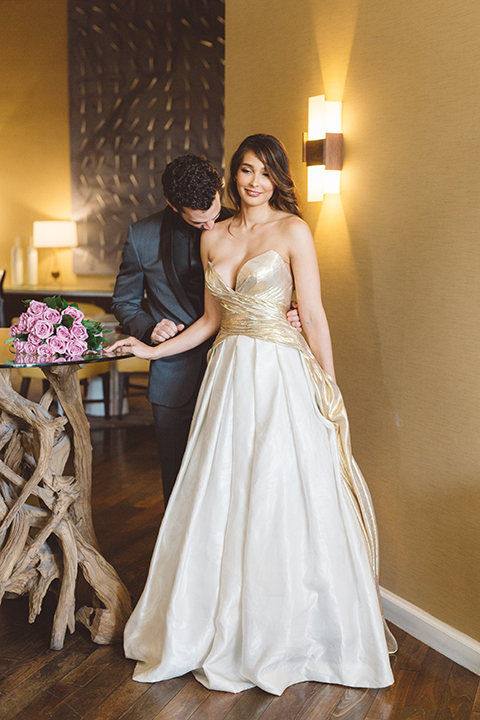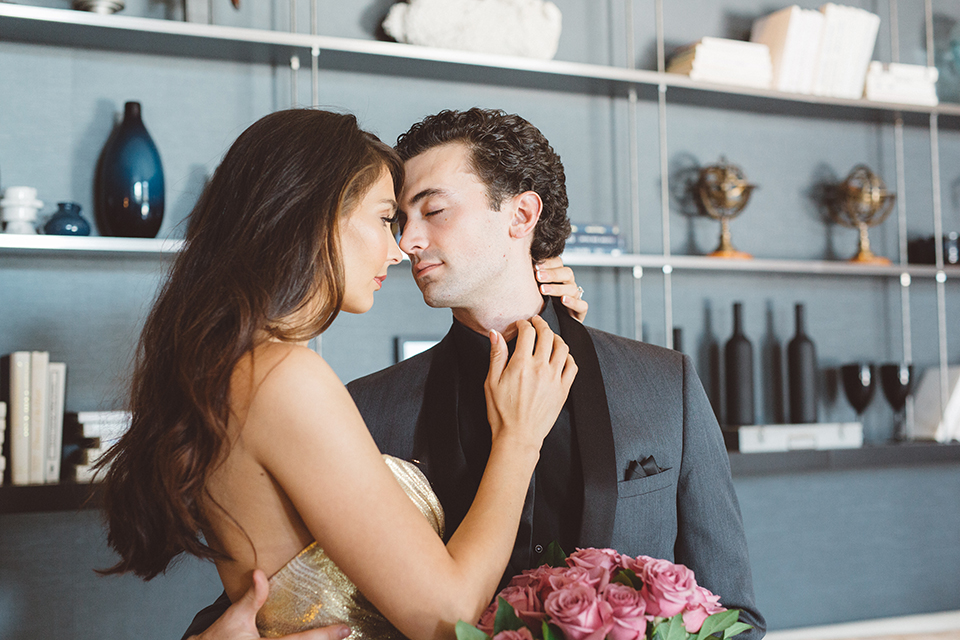 This shoot was also featured on Flutter Magazine!
Florals: The English Garden | Makeup: Cheek to Cheek Artistry | Wedding Gown: Rmine | Designer Accessories: Chanel | Rentals: Pretty Vintage Rentals | Dessert: Bottega Louie | Calligraphy: Seniman Calligraphy | Ring Box: The Mrs. Box
MOST READ BLOGS
CITY ENGAGEMENT PHOTOS IN...

10 / 3 / 17 | Inspirational Photo Shoots

Venue: The London House
Photography: Rosanna Hanson Photography
Menswear Style: Charcoal Gray Michael Kors Notch Lapel Tuxedo with a na

LOVE POTION INSPIRED WEDD...

27 / 2 / 17 | Inspirational Photo Shoots

Venue: Viejas Casino & Resort
Photography: This Rad Love
Menswear Style: Burgundy Shawl Lapel Tuxedo with a black bow tie

RUSTIC BOHEMIAN BARN WEDD...

28 / 6 / 17 | Real Weddings

Venue: Cayucos Creek Barn
Photography: Alyssa Lavine Photography
Menswear Style: Slate Blue Notch Lapel Suits with the groom in a long

CHIC WEDDING AT CIELO FAR...

24 / 5 / 17 | Inspirational Photo Shoots

Venue: Cielo Farms
Photography: Jenny Quicksall Photography
Menswear Style: Black Notch Lapel Tuxedo by Michael Kors with a black and w

NATURE INSPIRED GRAND CAN...

22 / 5 / 17 | Inspirational Photo Shoots

Event Design: Deanna Nash Events
Photography: The Argus Image
Menswear Style: Slate Blue Notch Lapel Suit with a long silver tie

WOODLAND BOHEMIAN WEDDING

17 / 5 / 17 | Inspirational Photo Shoots

Coordination: Jenne Chanthaboury
Photography: Lin and Jirsa
Menswear Style: Gray Notch Lapel Suit with a long floral tie

PARK HYATT AVIARA BLACK T...

17 / 5 / 17 | Inspirational Photo Shoots

Venue: Park Hyatt Aviara
Photography: Evelyn Molina Photography
Menswear Style: Black Michael Kors Notch Lapel Tuxedo with a black bow

COLORFUL BOHEMIAN STYLE W...

16 / 5 / 17 | Inspirational Photo Shoots

Venue: Sherwood Country Club
Photography: Lucas Rossi Photography
Menswear Style: Navy Shawl Lapel Tuxedo with a black faux leather b

RUSTIC ROMANCE WEDDING

16 / 5 / 17 | Real Weddings

Venue: Villa San Juan Capistrano
Photography: Katelin Wallace Photography
Menswear Style: Navy Shawl Lapel Tuxedo with a black bow tie

HOW TO STYLE A WOMEN'S TU...

9 / 5 / 17 | Inspirational Photo Shoots

Venue: Franciscan Gardens
Photography: Christine Bentley Photography
Attire: Women's Black Shawl Lapel Tuxedo

SAN FRANCISCO CITY HALL W...

1 / 5 / 17 | Inspirational Photo Shoots

Venue: San Francisco City Hall
Photography: Tenth & Grace
Menswear Style: Black Shawl Lapel Tuxedo with a black bow tie