A French-Inspired Winery Wedding
A French-Inspired Winery Wedding
8 / 23 / 17 | Inspirational Photo Shoots
Venue: Avensole Winery
Event Planning + Design: Michelle Garibay Events
Photography: Damaris Mia Photography
Menswear Style: Tan Notch Lapel Suit coat with Heather Grey pants and vest and a gold bow tie
Write up from Elizabeth Anne Designs:
With sunset tones and a romantic summertime feel, this Southern California wine country inspiration designed by Michelle Garibay Events is pure rustic elegance! Avensole Winery and the rolling hills of Temecula set the scene. The combination of the rustic wood tables and chairs with soft florals by Modern Bouquet and elegant place settings play perfectly with brushed watercolor stationery from Four Things Paper and fresh peach napkins from Mod Mix Studio. Head over heels for each of the intricate details, from gold flatware to flowing ribbon, the exquisite cake by Laura Marie's, and all of the gorgeous images by Damaris Mia Photography!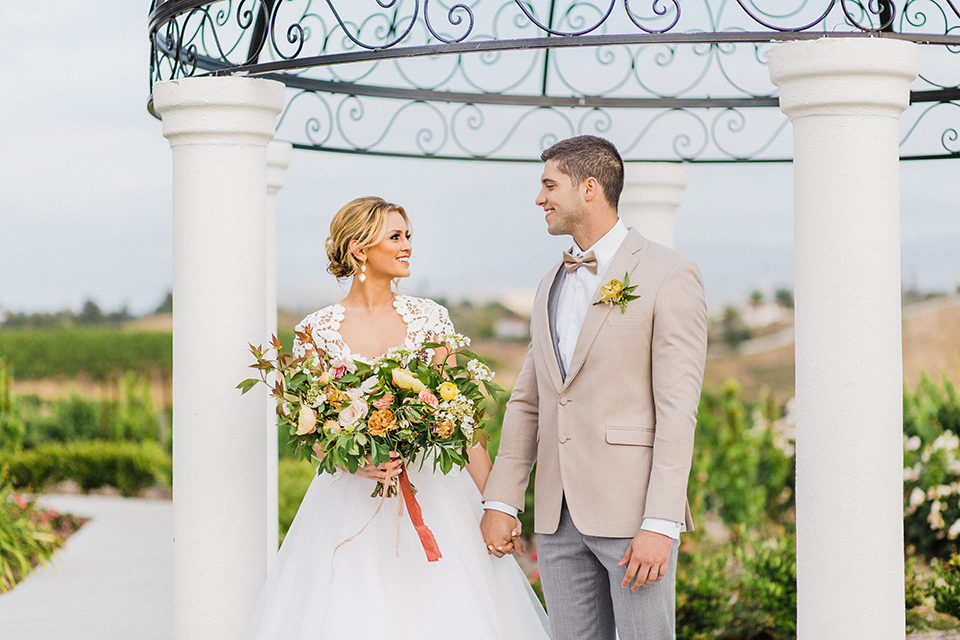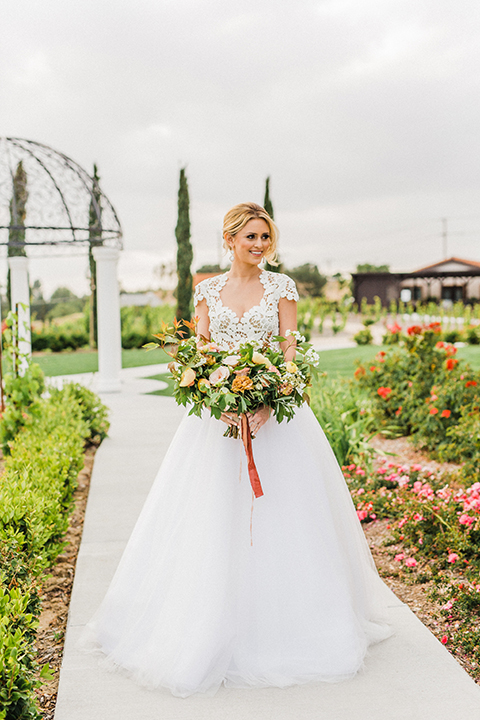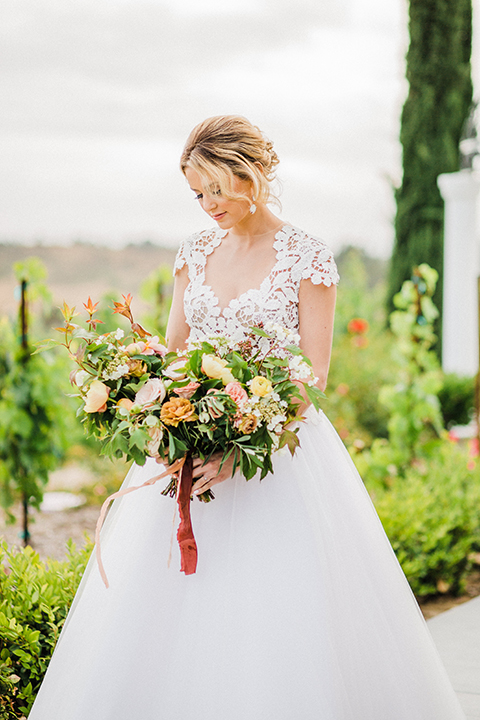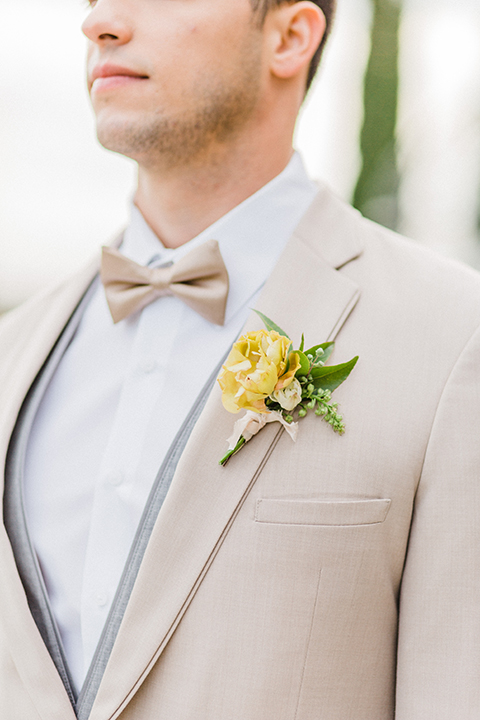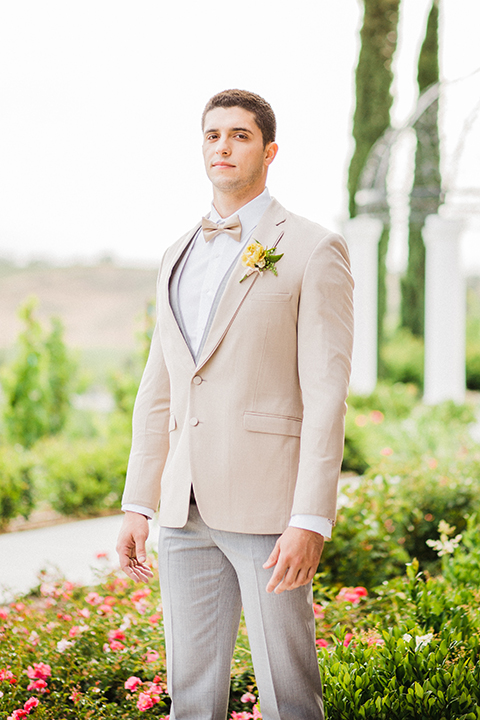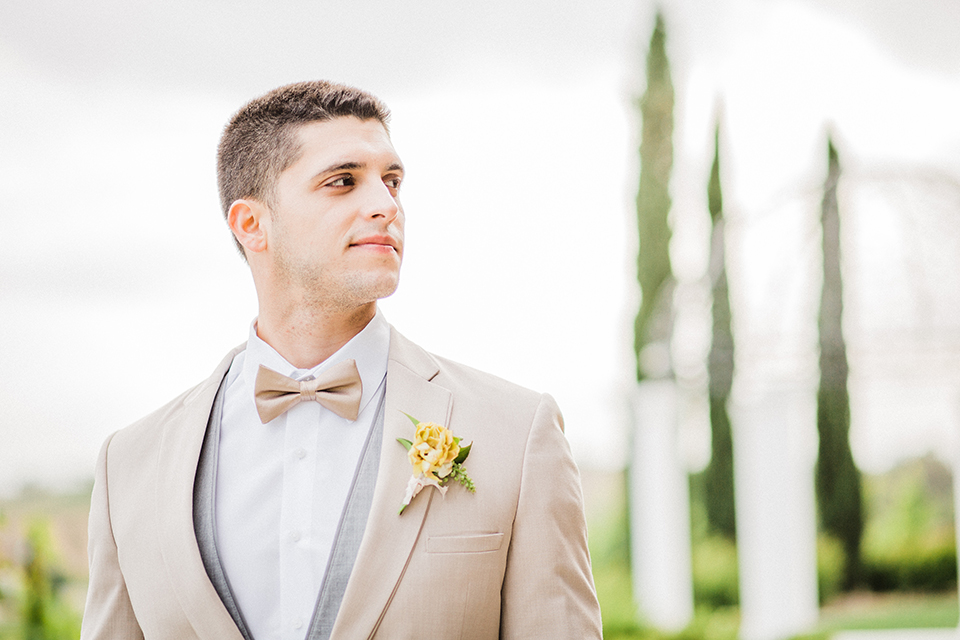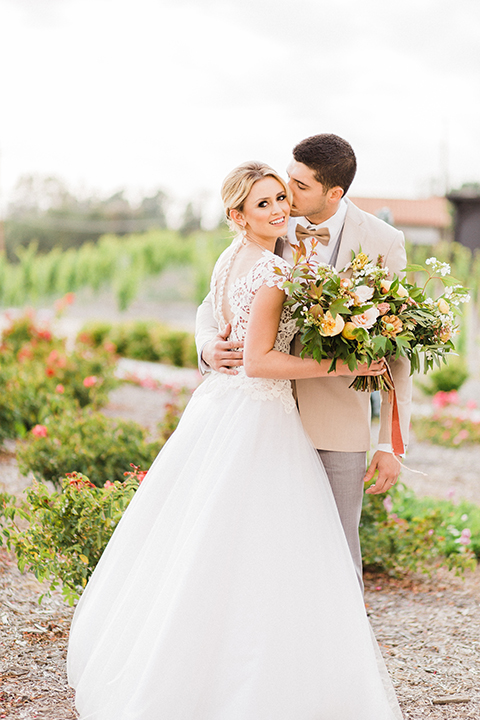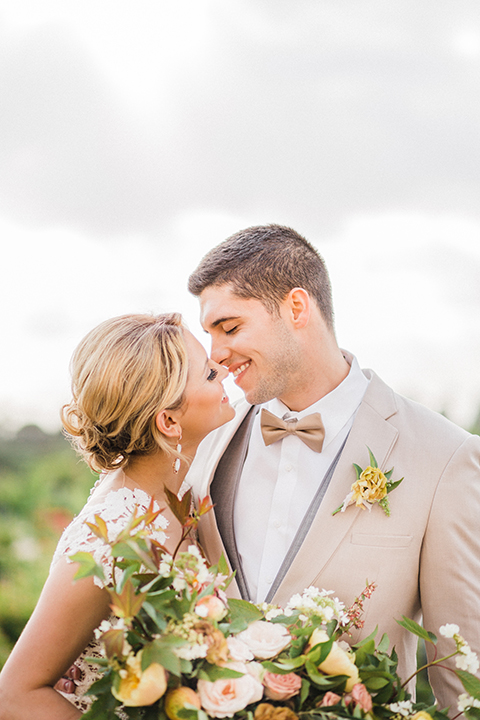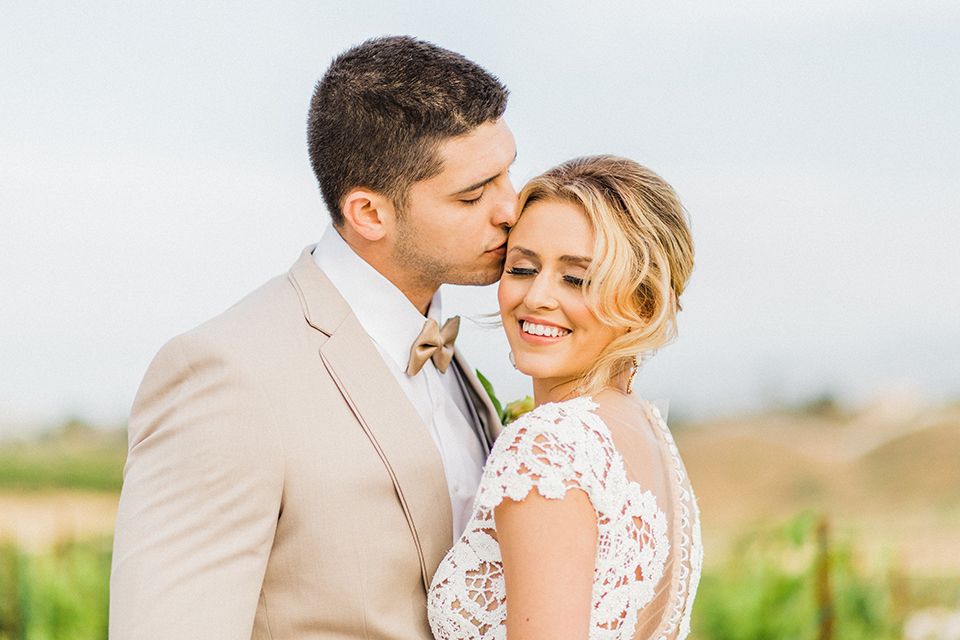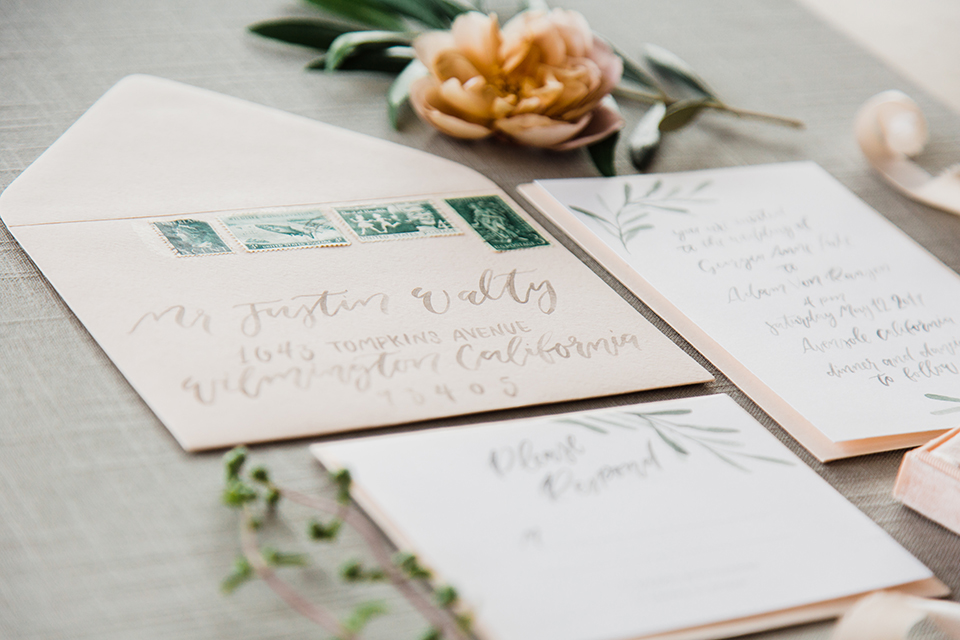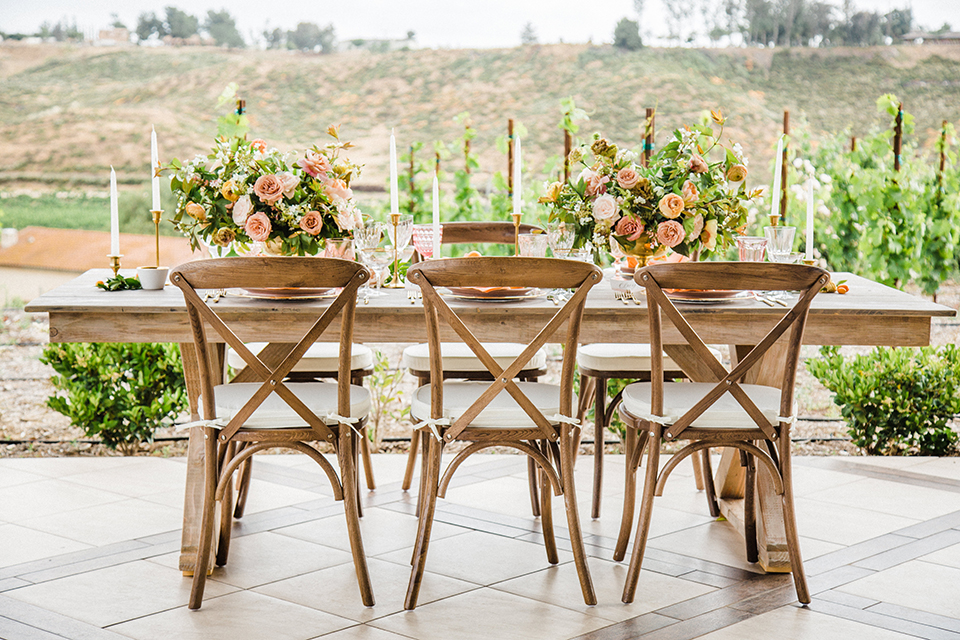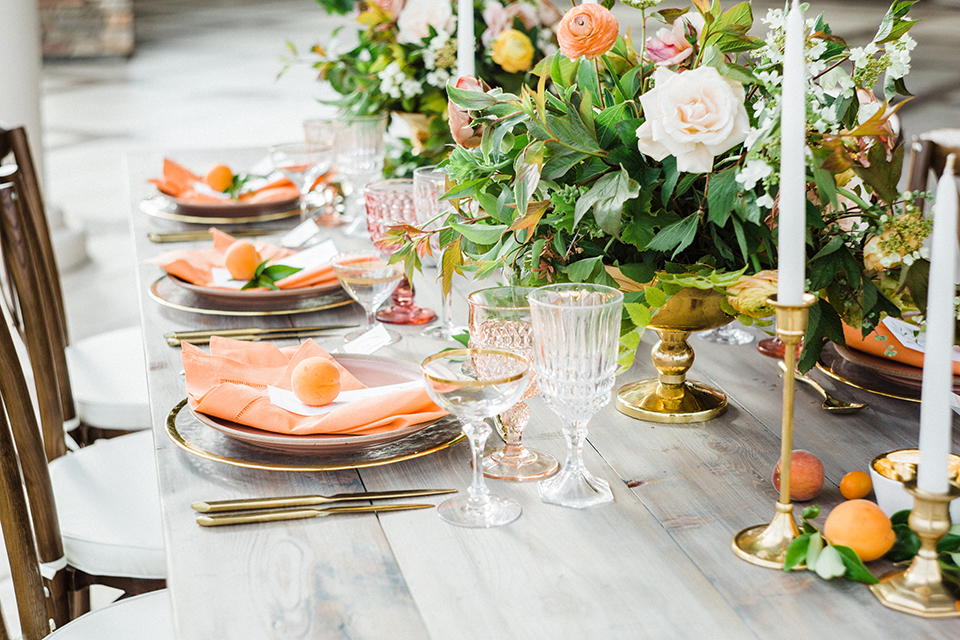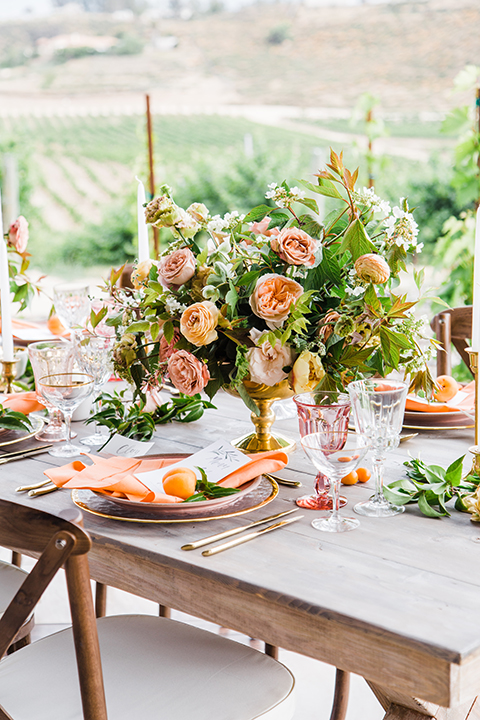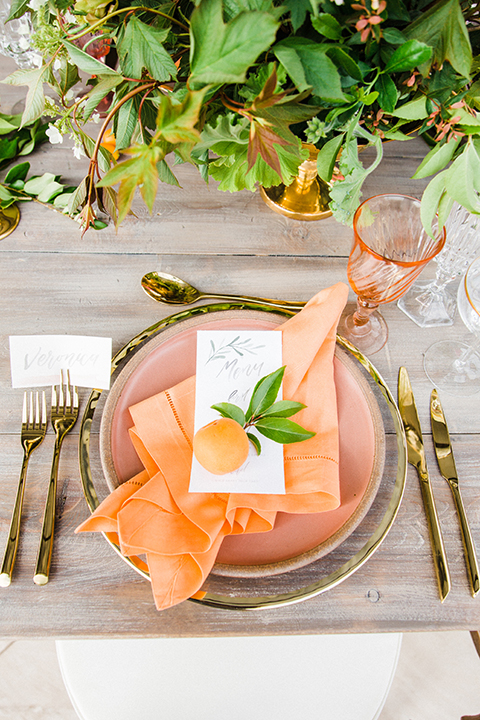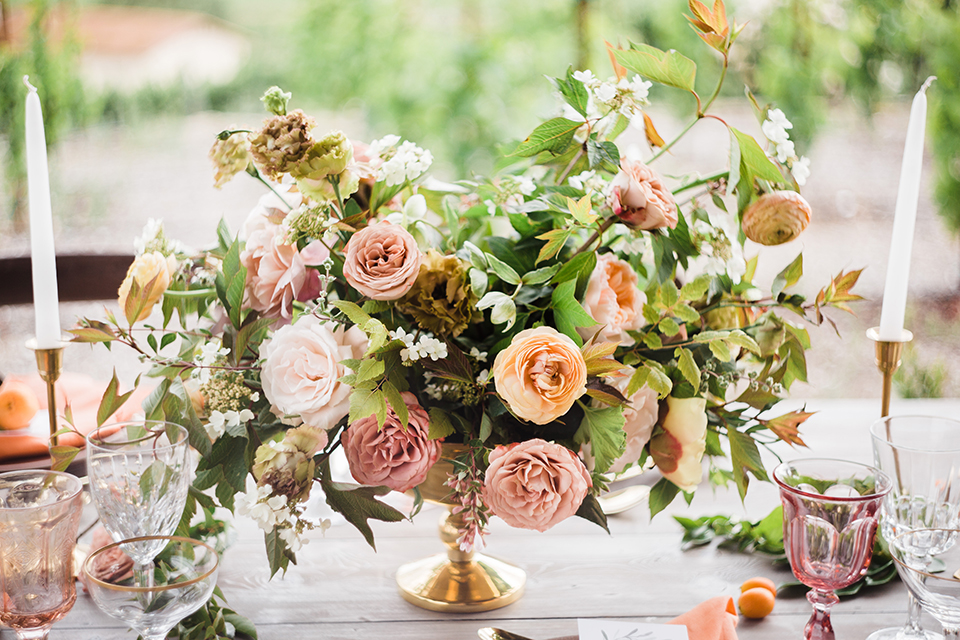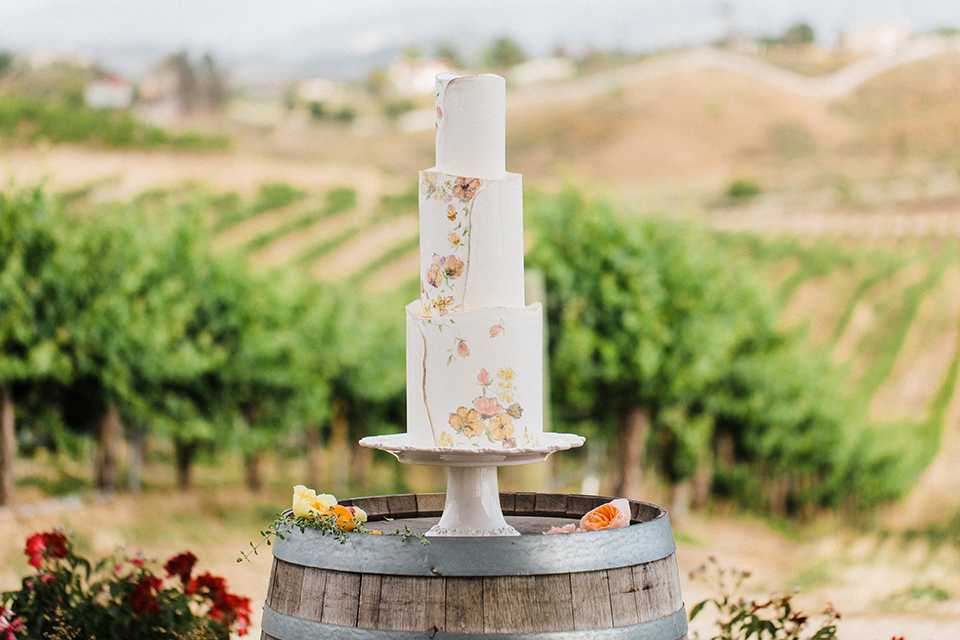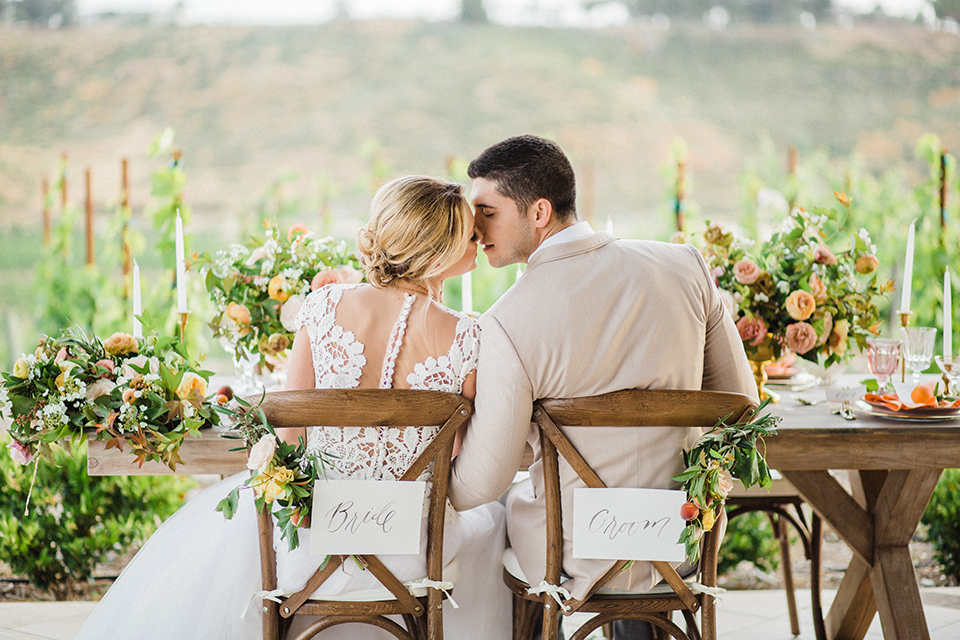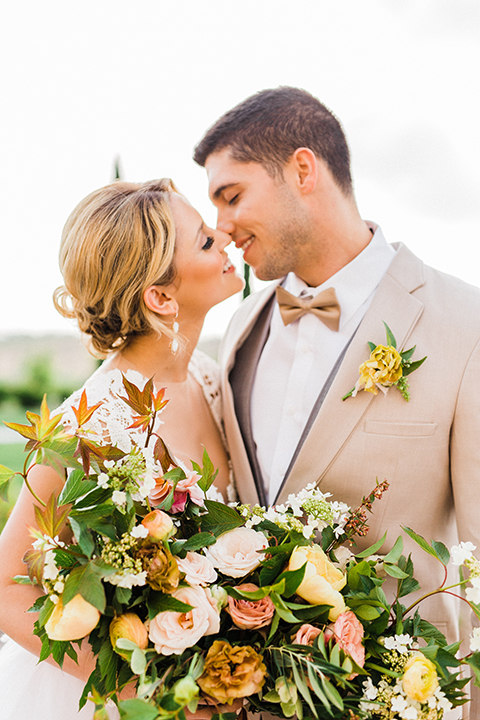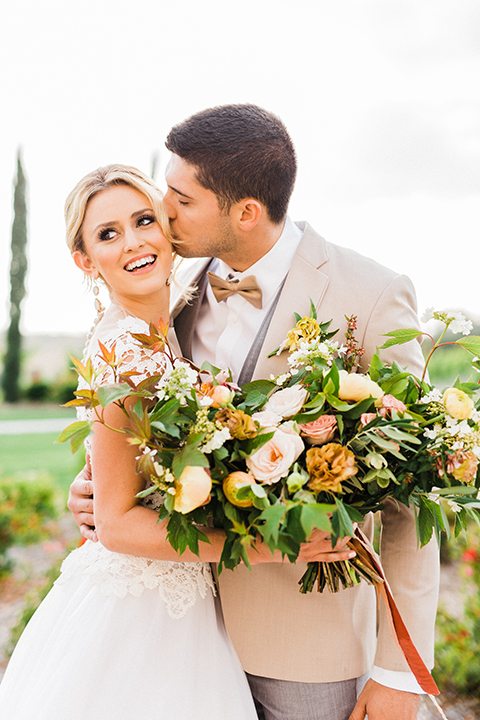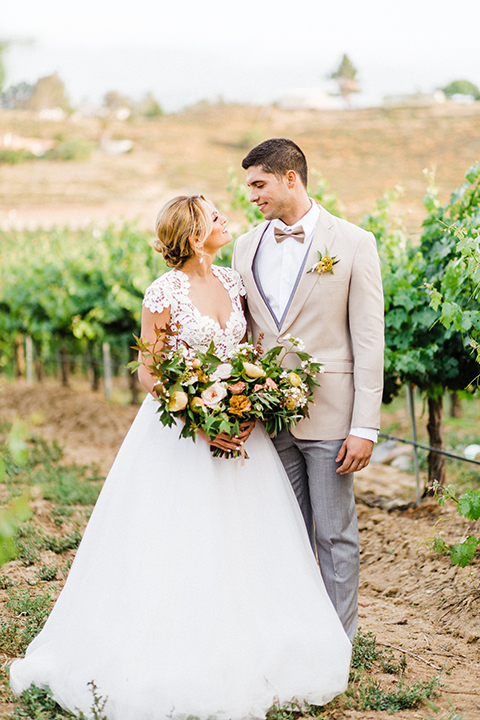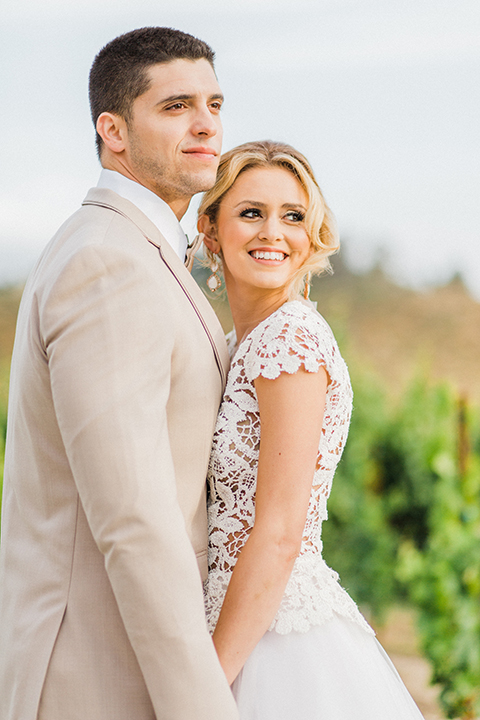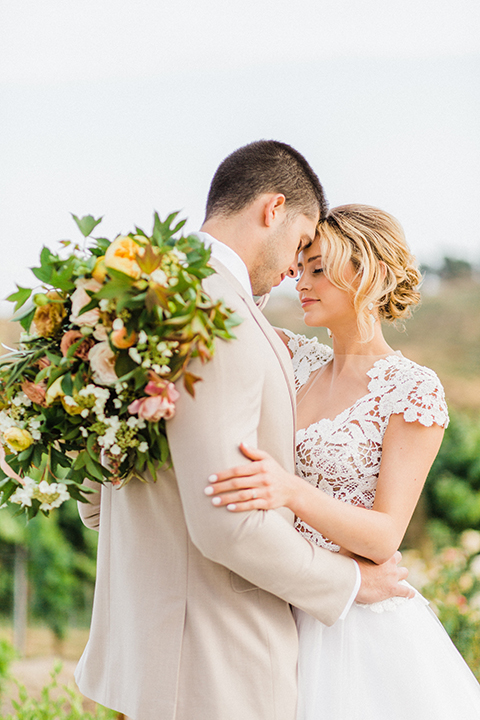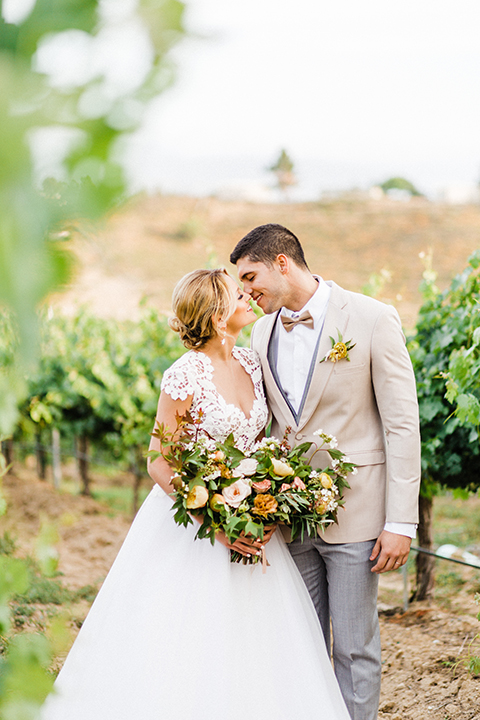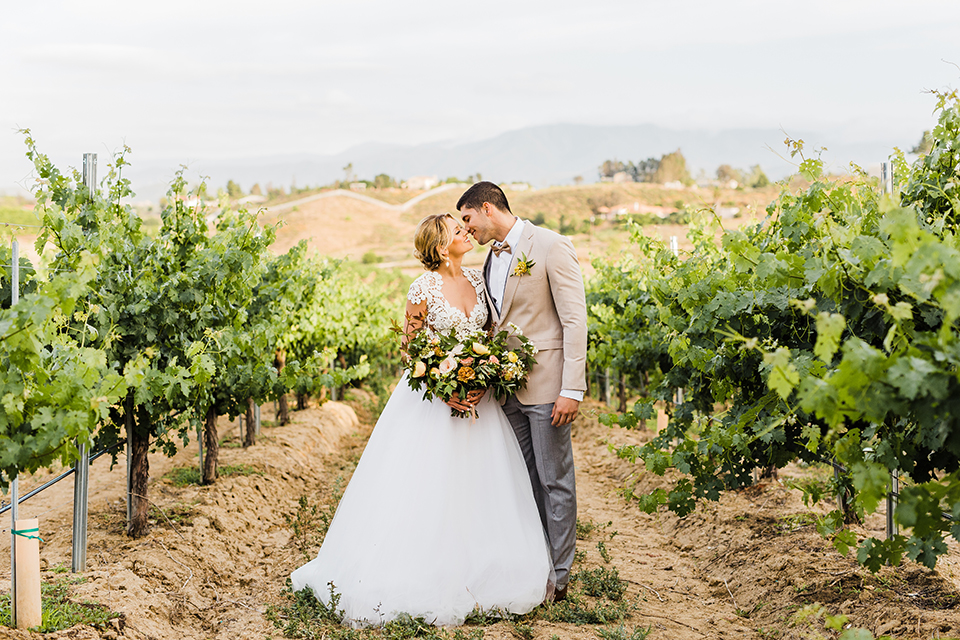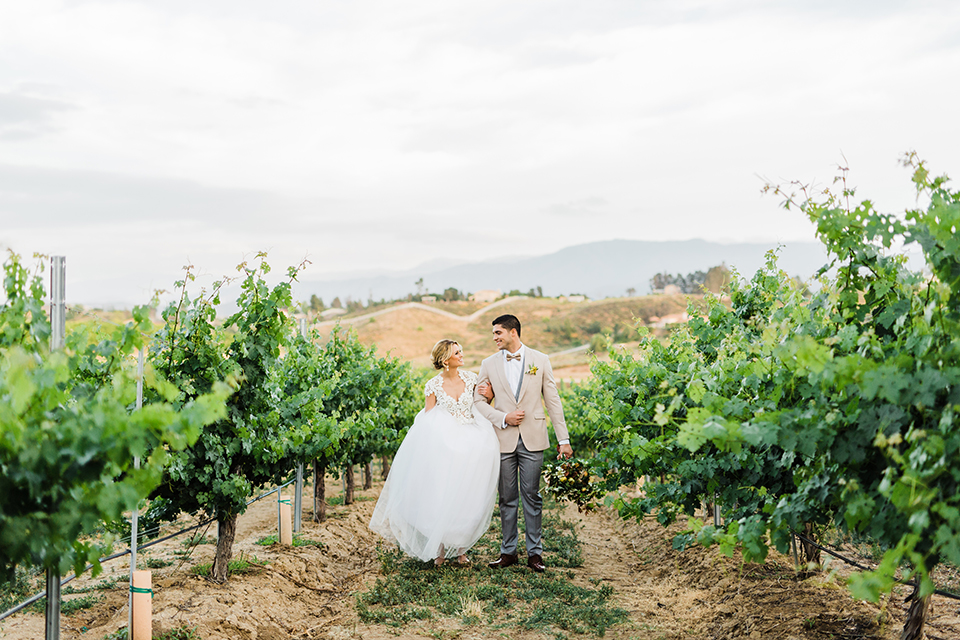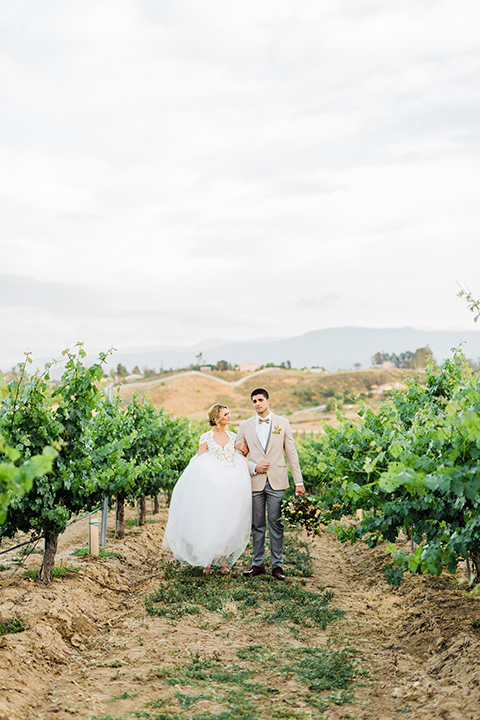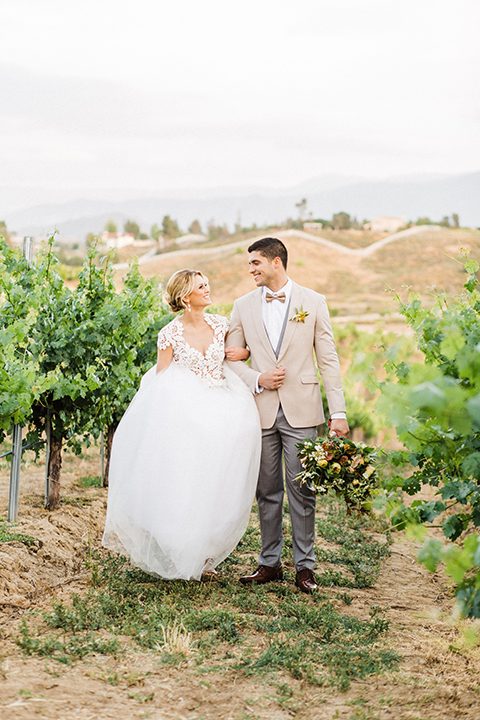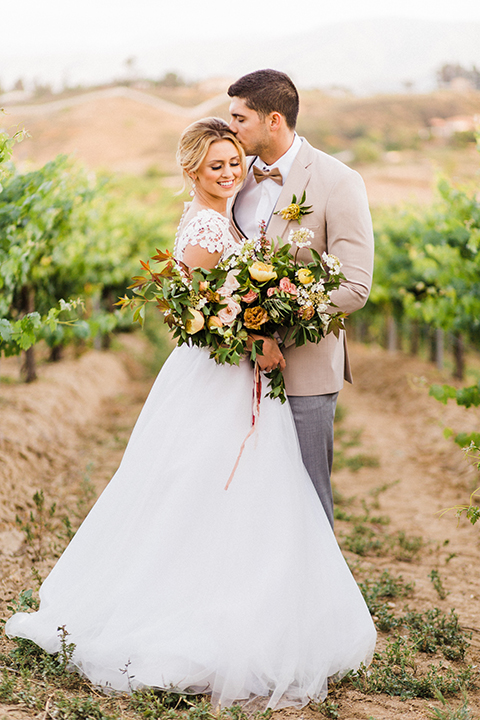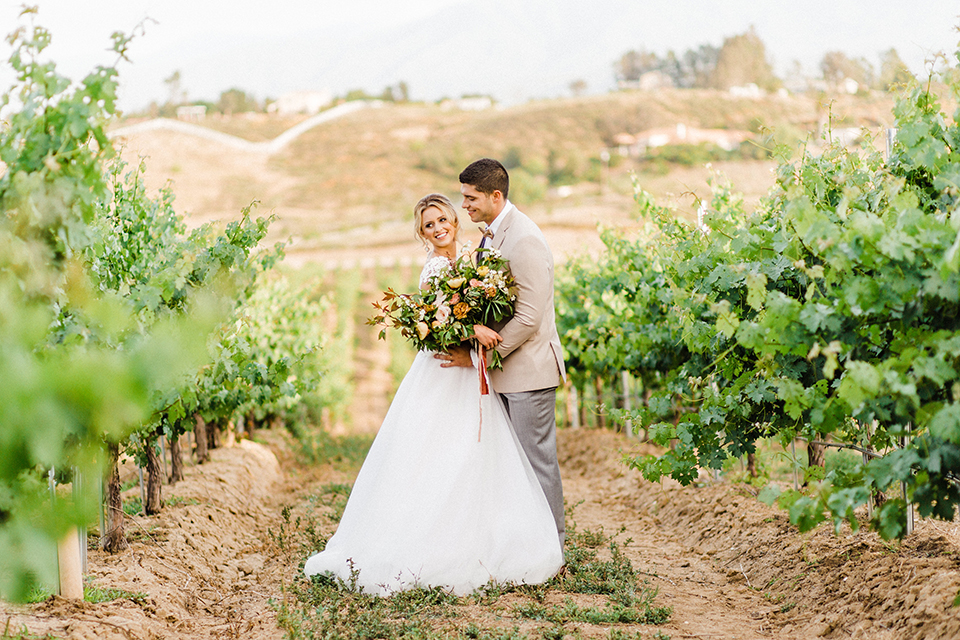 This shoot was also featured on Elizabeth Anne Designs!
Florals: Modern Bouquet | Wedding Gown: Christos Costarellos | Bridal Salon: The Dress Theory | Hair + Makeup: Domenica Beauty | Rentals: The Chiavari Guys + The Hostess Haven | Napkins: Mod Mix Studio | Cake: Laura Marie's | Stationery + Calligraphy: Four Things Paper
MOST READ BLOGS
AMERICANA INSPIRED WEDDIN...

6 / 7 / 17 | Inspirational Photo Shoots

Venue: Richard Nixon Library
Photography: Jessie Schultz Photography
Menswear Style: Cobalt Notch Lapel Suit with a long black tie

INTIMATE ETHEREAL-RUSTIC ...

9 / 8 / 17 | Inspirational Photo Shoots

Venue: Temecula Creek Inn
Photography: Heather Anderson Photography
Menswear Style: Charcoal Notch Lapel Tuxedo by Michael Kors with a

LUXURIOUS JEWEL TONED HOL...

6 / 9 / 17 | Inspirational Photo Shoots

Venue: The Hollywood Roosevelt
Photography: Lin & Jirsa
Menswear Style: Black Shawl Lapel Tuxedo with a black and white dot bow tie

COTTAGES AT POLO RUN GLAM...

18 / 12 / 17 | Inspirational Photo Shoots

Venue: The Cottages at Polo Run
Photography: Jenny Quicksall Photography
Menswear Style: White with Black Shawl Lapel Tuxedo with a bla

CHIC SPANISH WEDDING VENU...

9 / 1 / 18 | Inspirational Photo Shoots

Venue: Old Polo Estate
Photography: Carrie McGuire Photography
Menswear Style: Charcoal Notch Lapel Suit with a long black tie with whi

NATURE INSPIRED GRAND CAN...

22 / 5 / 17 | Inspirational Photo Shoots

Event Design: Deanna Nash Events
Photography: The Argus Image
Menswear Style: Slate Blue Notch Lapel Suit with a long silver tie

WOODLAND BOHEMIAN WEDDING

17 / 5 / 17 | Inspirational Photo Shoots

Coordination: Jenne Chanthaboury
Photography: Lin and Jirsa
Menswear Style: Gray Notch Lapel Suit with a long floral tie

PARK HYATT AVIARA BLACK T...

17 / 5 / 17 | Inspirational Photo Shoots

Venue: Park Hyatt Aviara
Photography: Evelyn Molina Photography
Menswear Style: Black Michael Kors Notch Lapel Tuxedo with a black bow

COLORFUL BOHEMIAN STYLE W...

16 / 5 / 17 | Inspirational Photo Shoots

Venue: Sherwood Country Club
Photography: Lucas Rossi Photography
Menswear Style: Navy Shawl Lapel Tuxedo with a black faux leather b

RUSTIC ROMANCE WEDDING

16 / 5 / 17 | Real Weddings

Venue: Villa San Juan Capistrano
Photography: Katelin Wallace Photography
Menswear Style: Navy Shawl Lapel Tuxedo with a black bow tie

HOW TO STYLE A WOMEN'S TU...

9 / 5 / 17 | Inspirational Photo Shoots

Venue: Franciscan Gardens
Photography: Christine Bentley Photography
Attire: Women's Black Shawl Lapel Tuxedo