Fit for Royalty Wedding Inspiration
Fit for Royalty Wedding Inspiration
8 / 16 / 17 | Inspirational Photo Shoots
Venue: The Castle at Rockwall
Photography + Videography: Brandi McComb Photography
Menswear Style: Navy Notch Lapel Suit with a blue bow tie
Write up from Inspired Bride:
Everybody knows the beautiful love story of Cinderella and her Prince Charming. It was very romantic and soulful. How about making it come true? Can you imagine how magical it could be? Well, Brandi McComb Photography is bringing to us this best of all time royalty wedding!! The vendors involved in this shoot are all amazing and their magnificent work deserves a toast. I am astounded and I just can't help it but share this with you guys! Enter the enchanting world of Cinderella and her lovely special day. Whoa!
Our style notes:
A Royal Wedding theme is a great jumping off point for designing a wedding that is elegant and can include your personal touches. Since there are so many fairy tale love stories, the inspiration is endless. This royal style wedding used jewel tones including the groom in a navy suit with a bow tie and the bride in a high neck lace gown. The bridesmaids wore pink, purple and teal gowns to fit the rich color scheme. The horse drawn carriage, invitations and gold decor round out the regal theme perectly.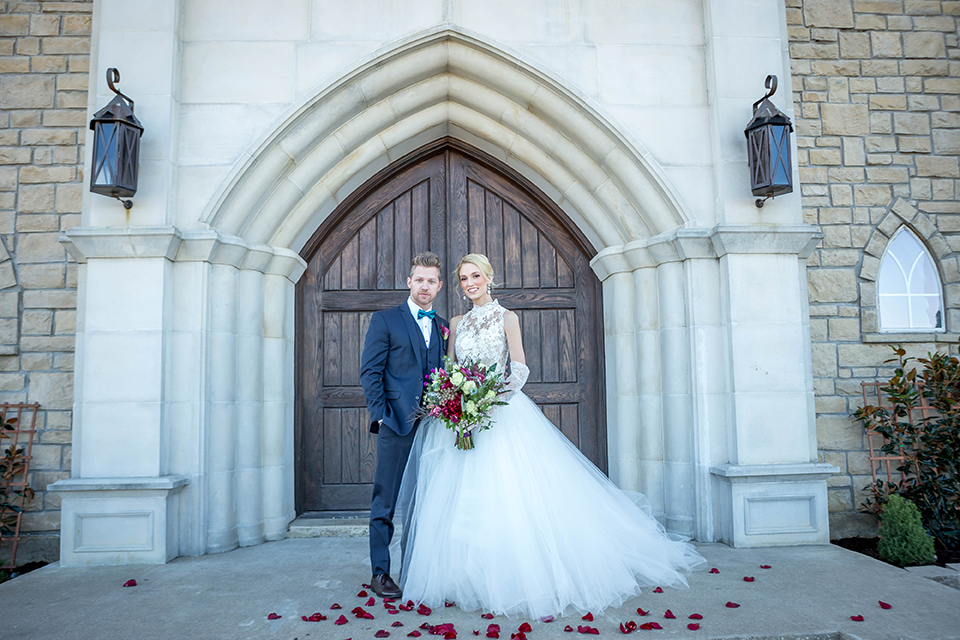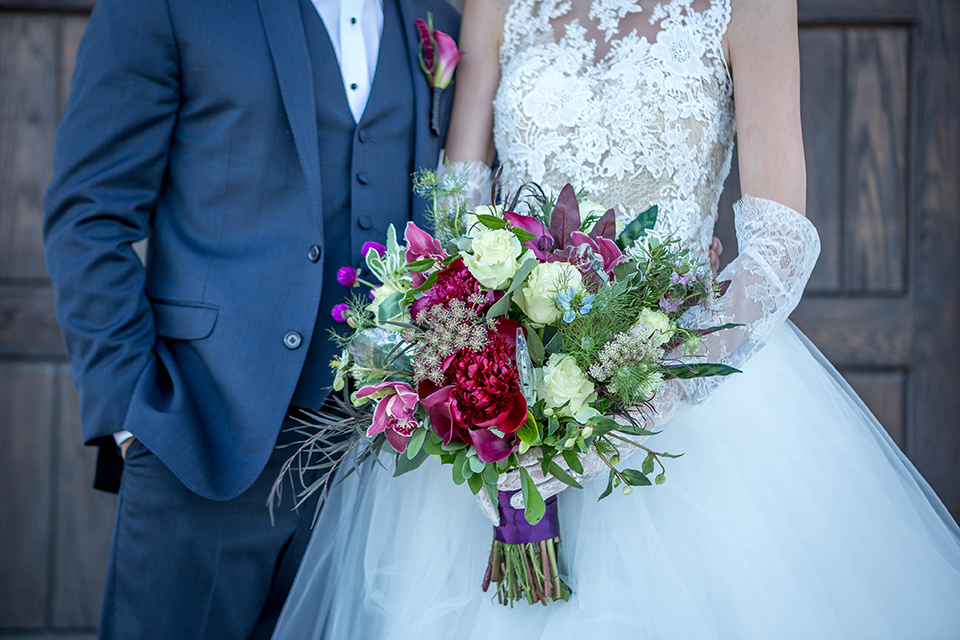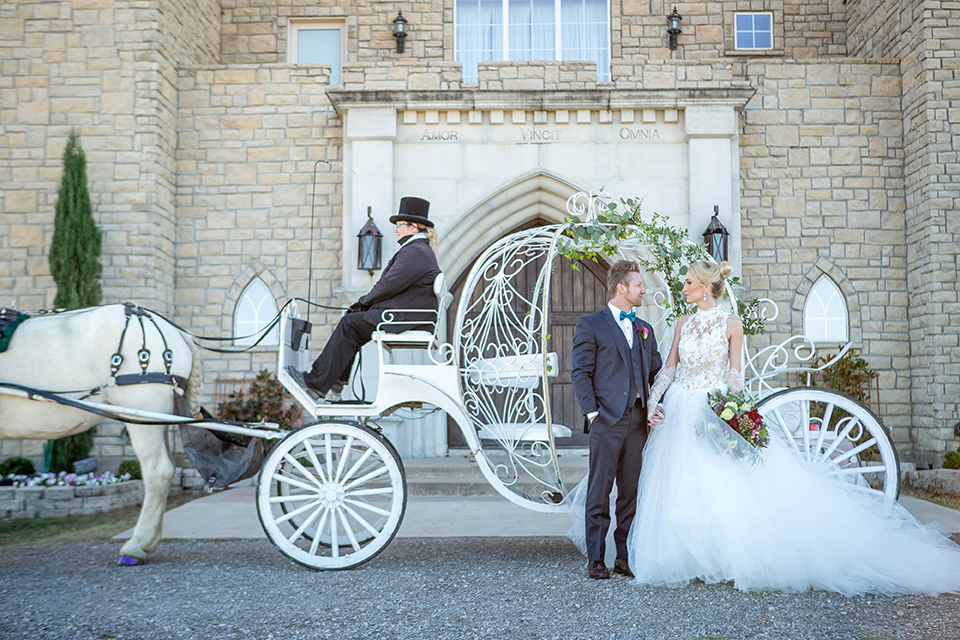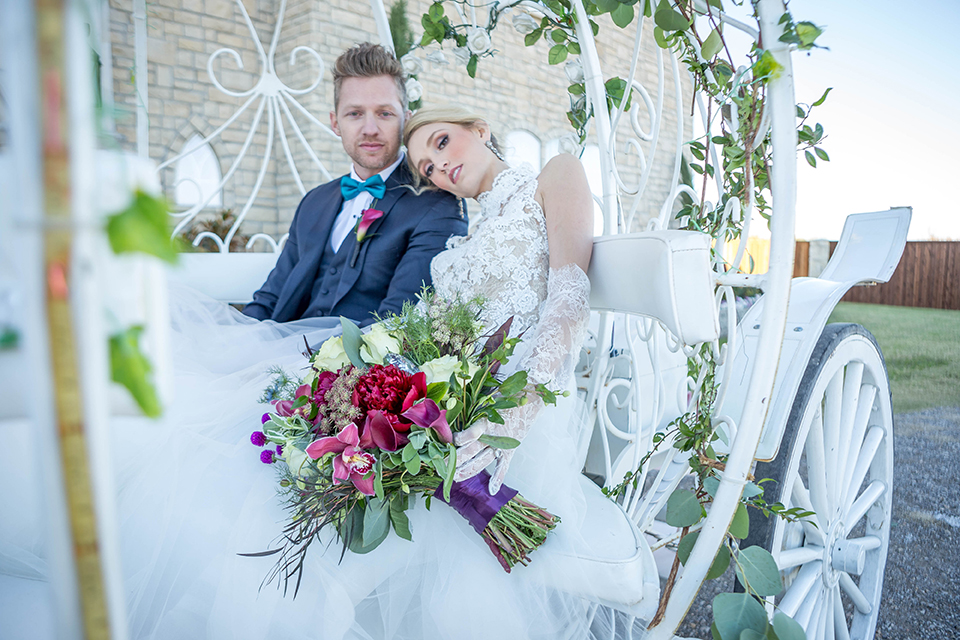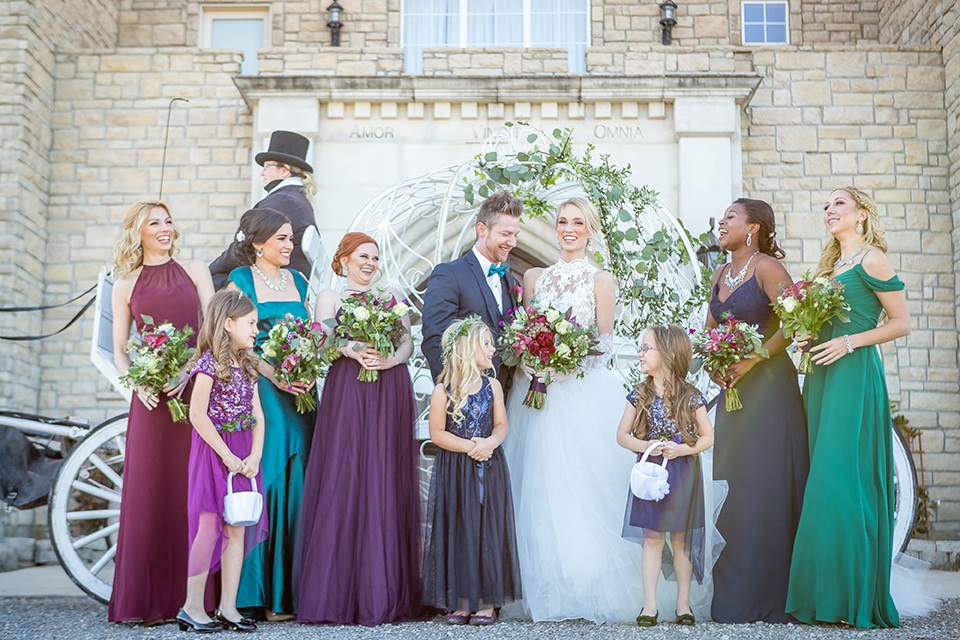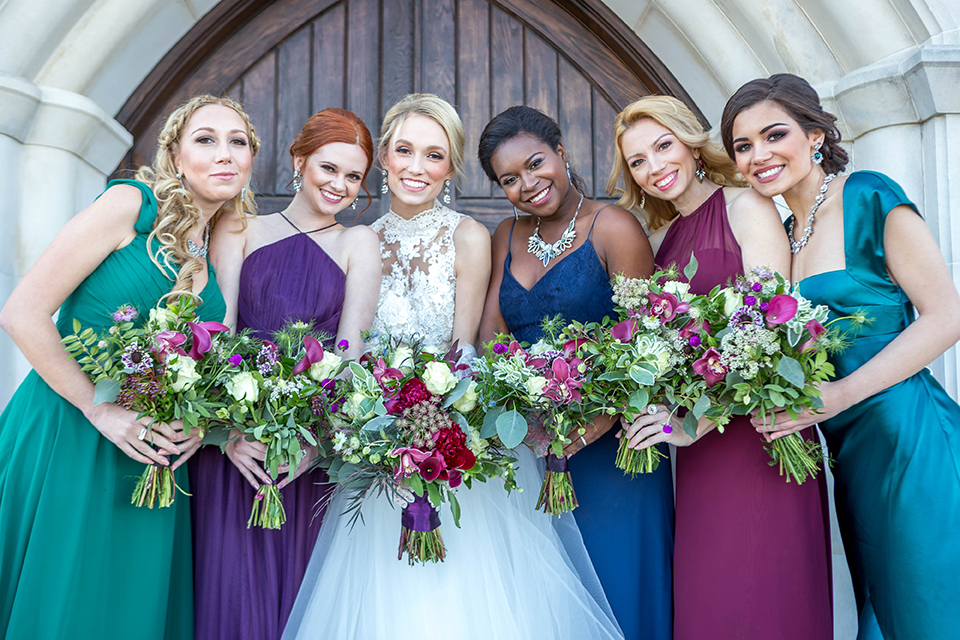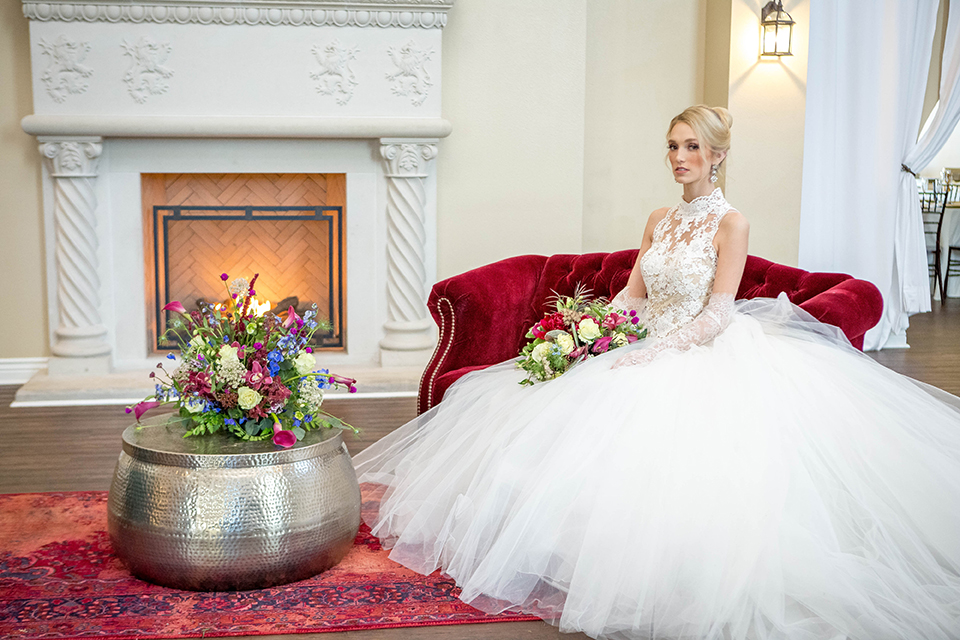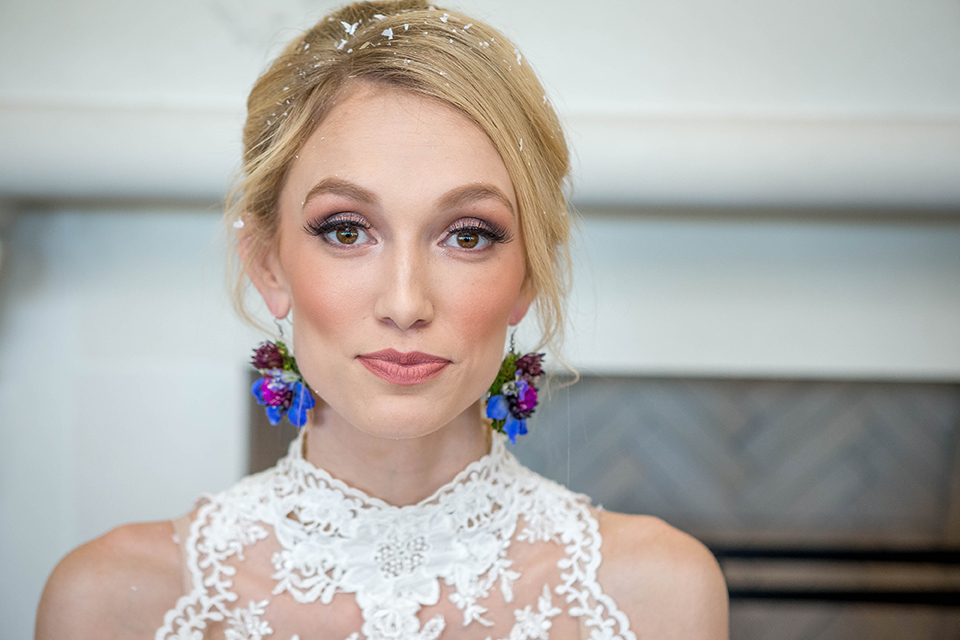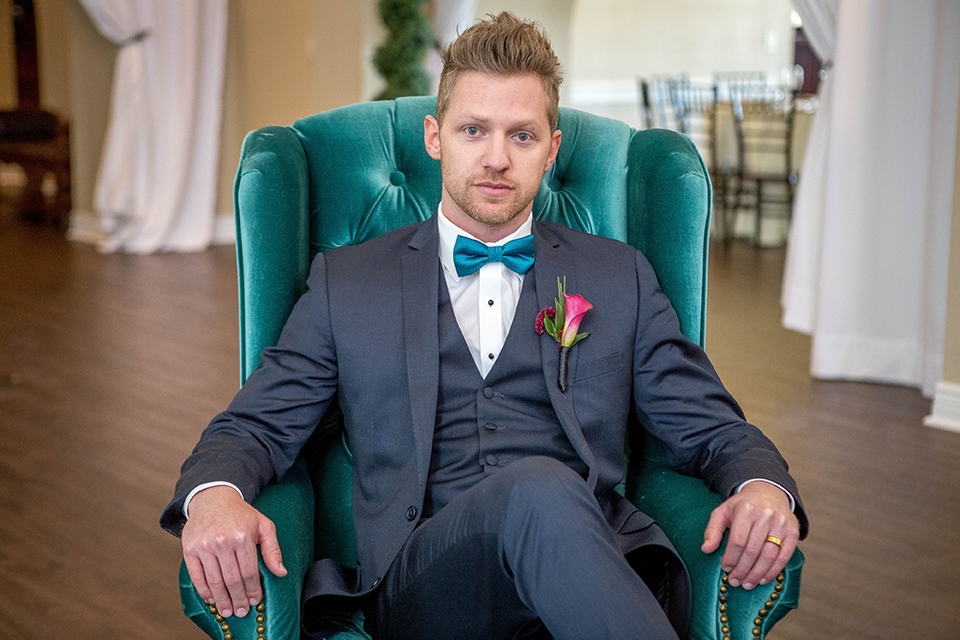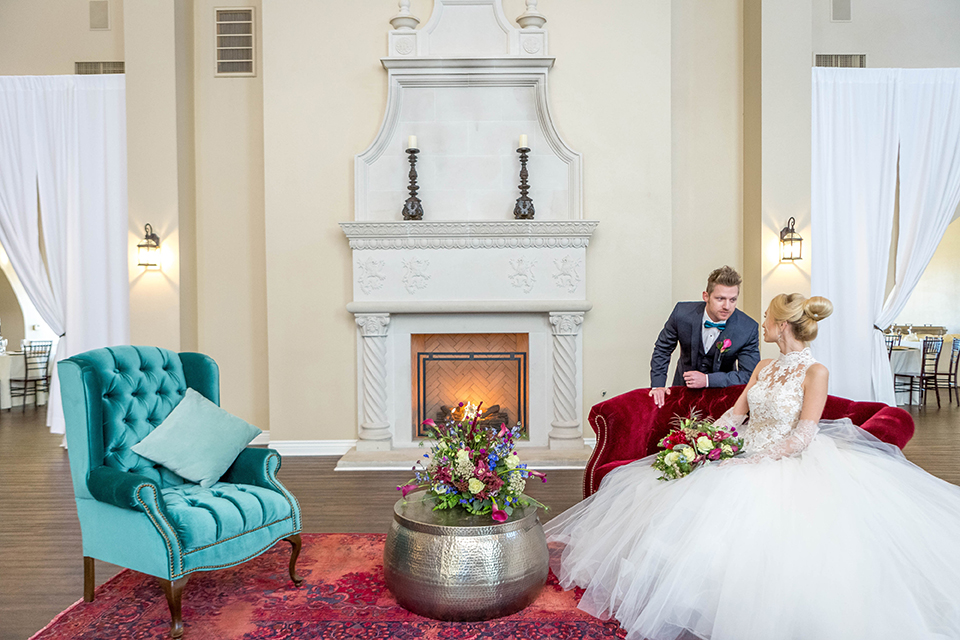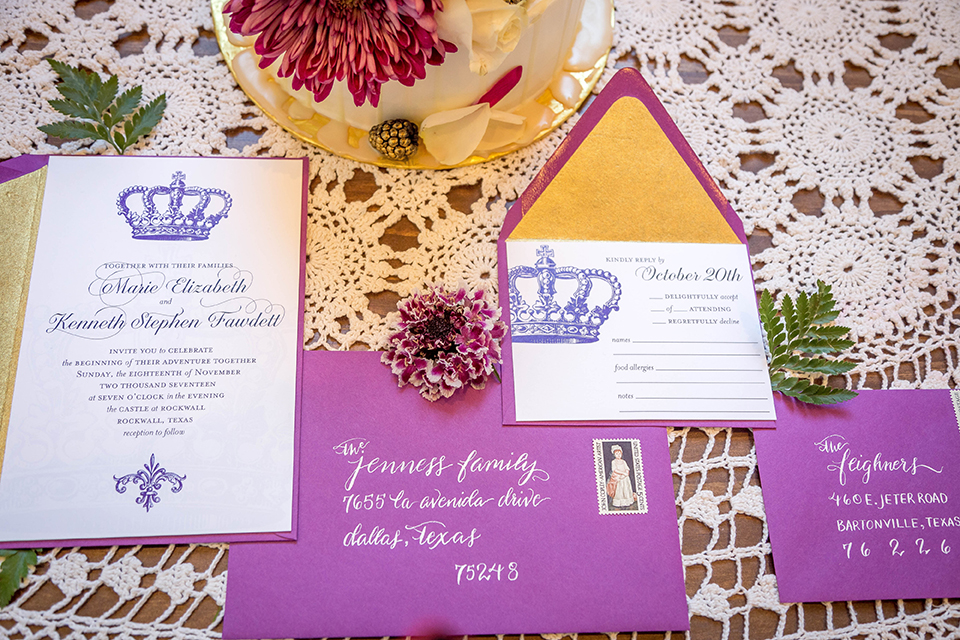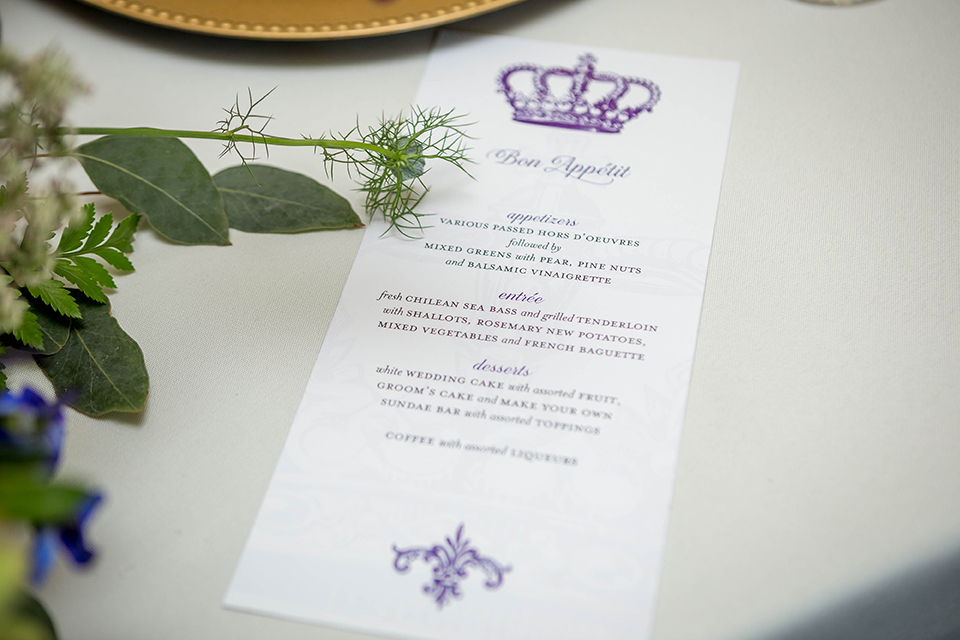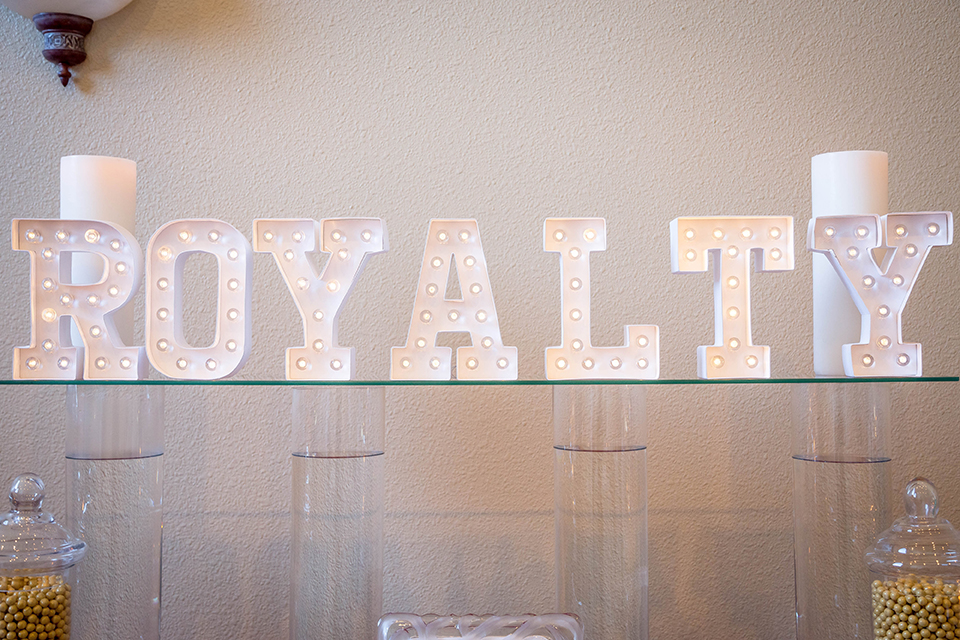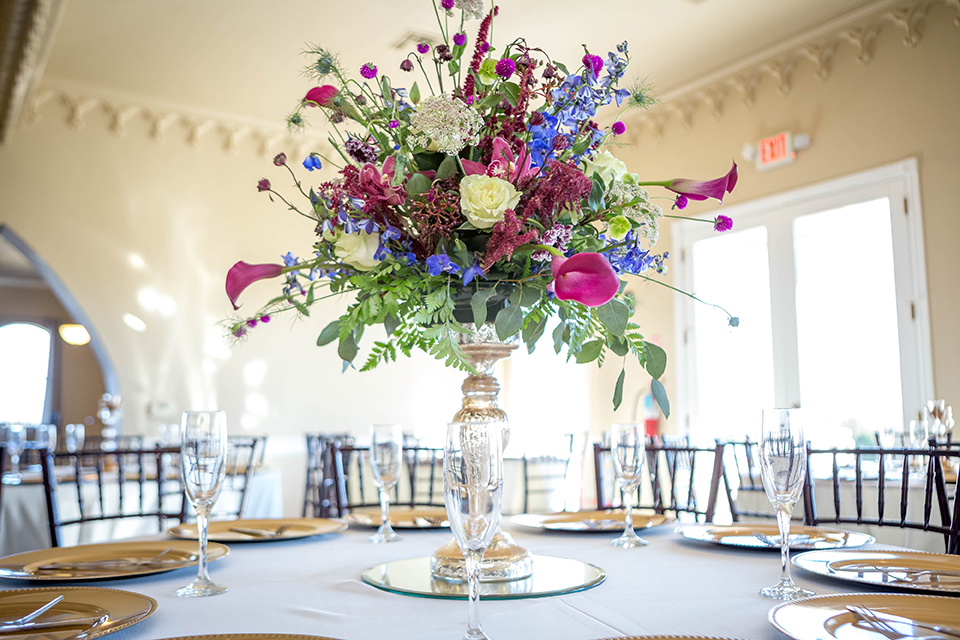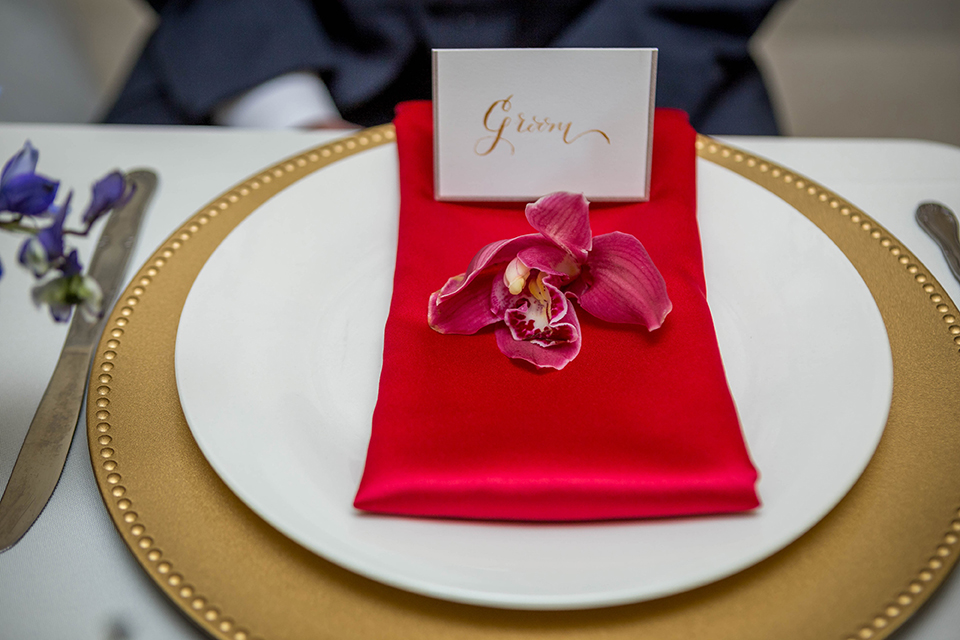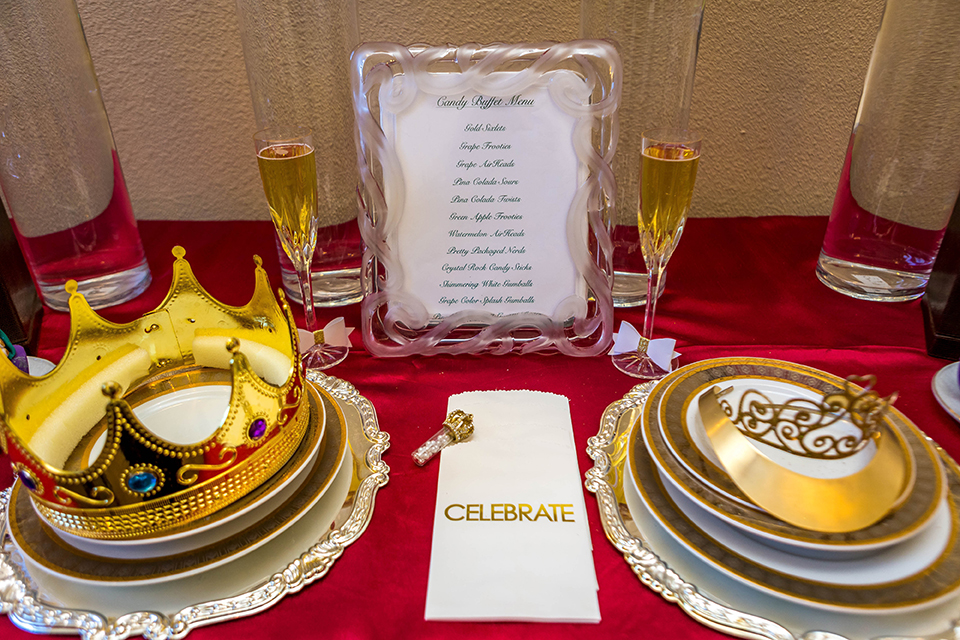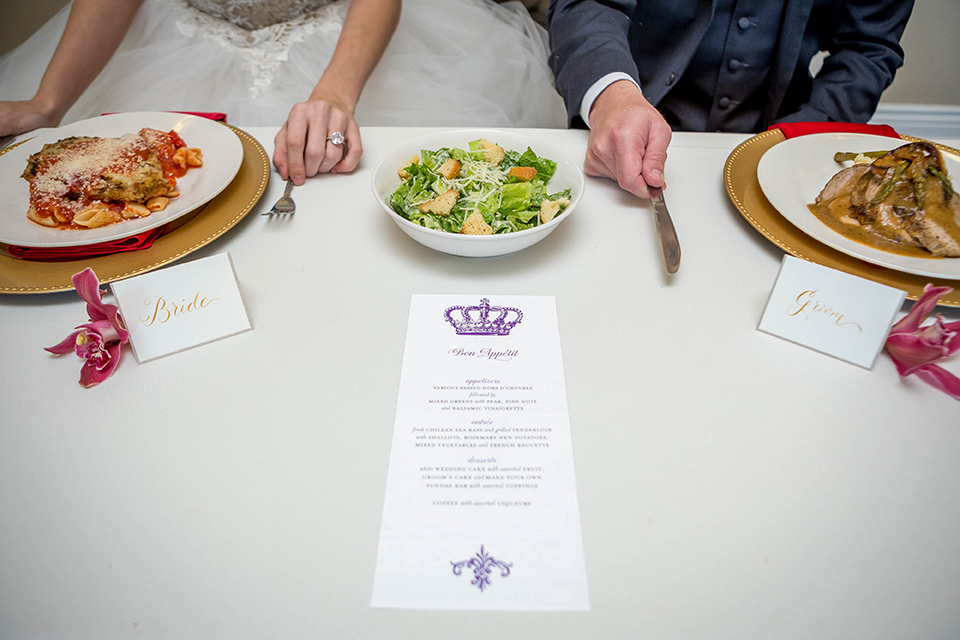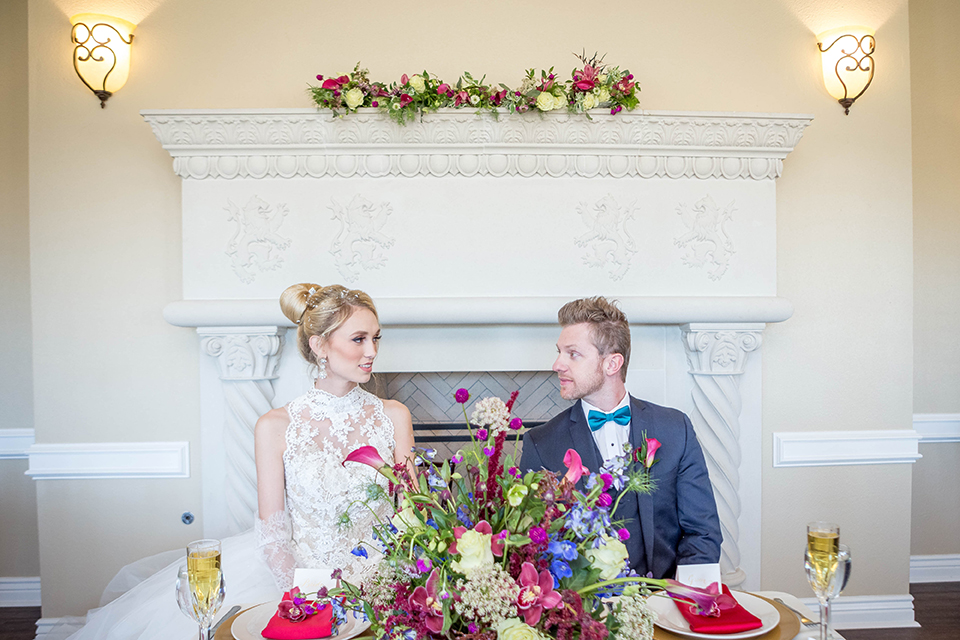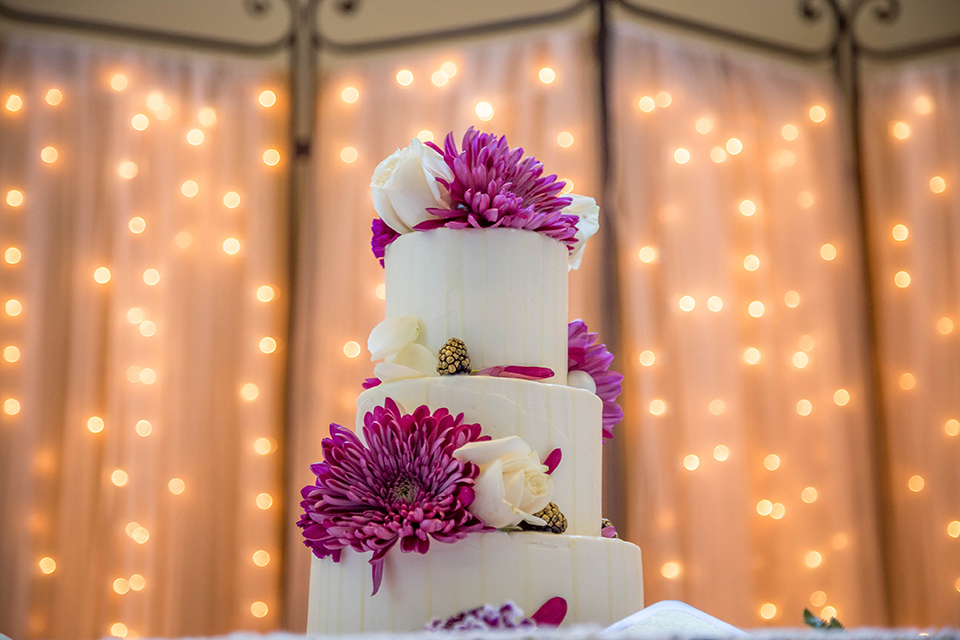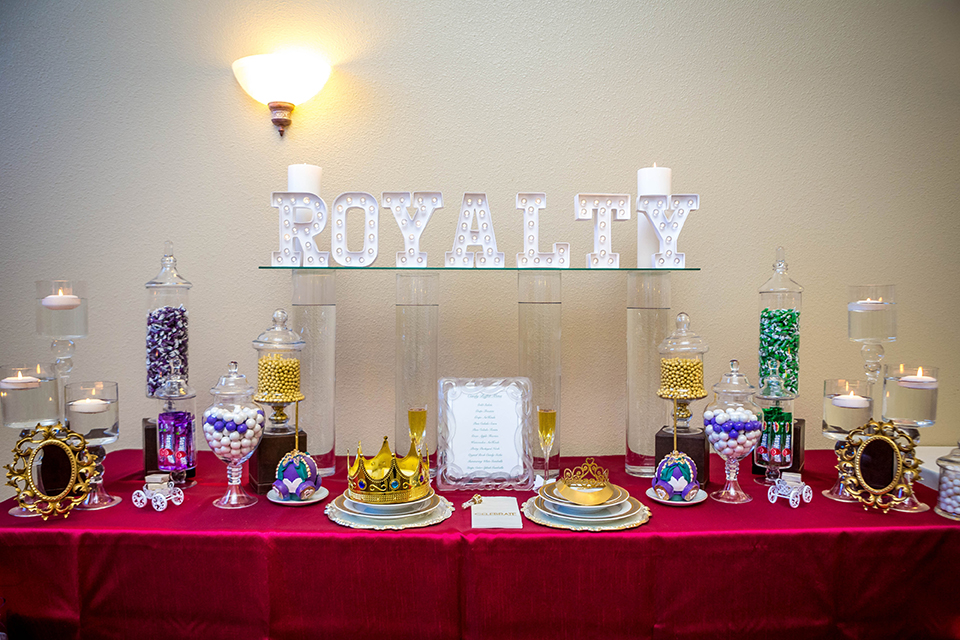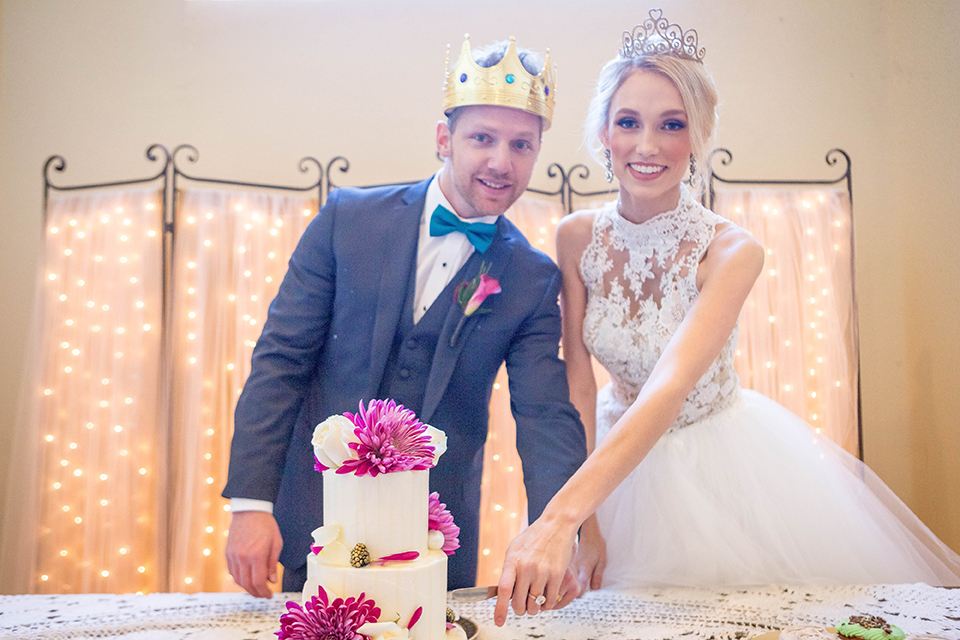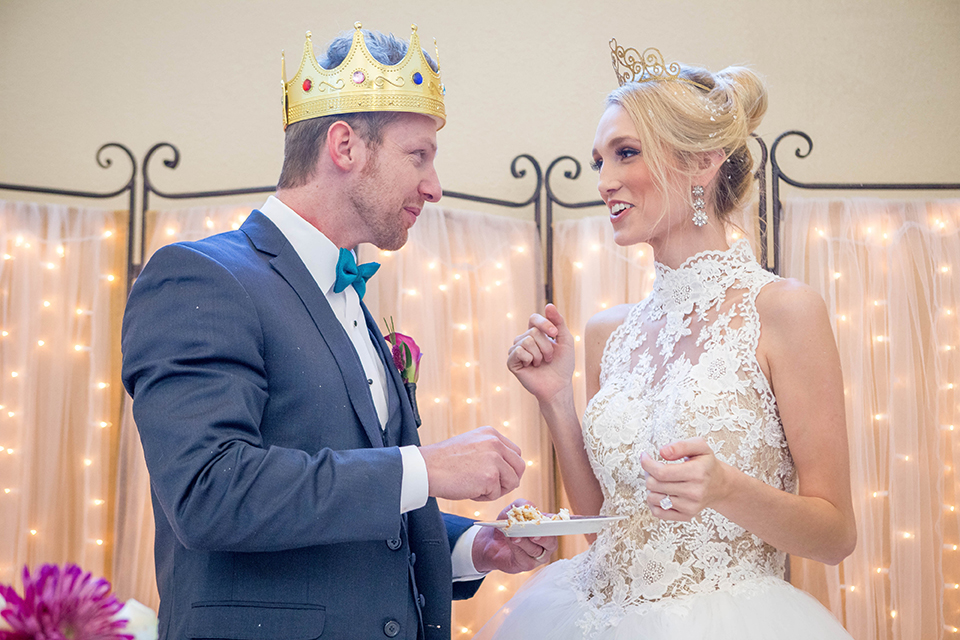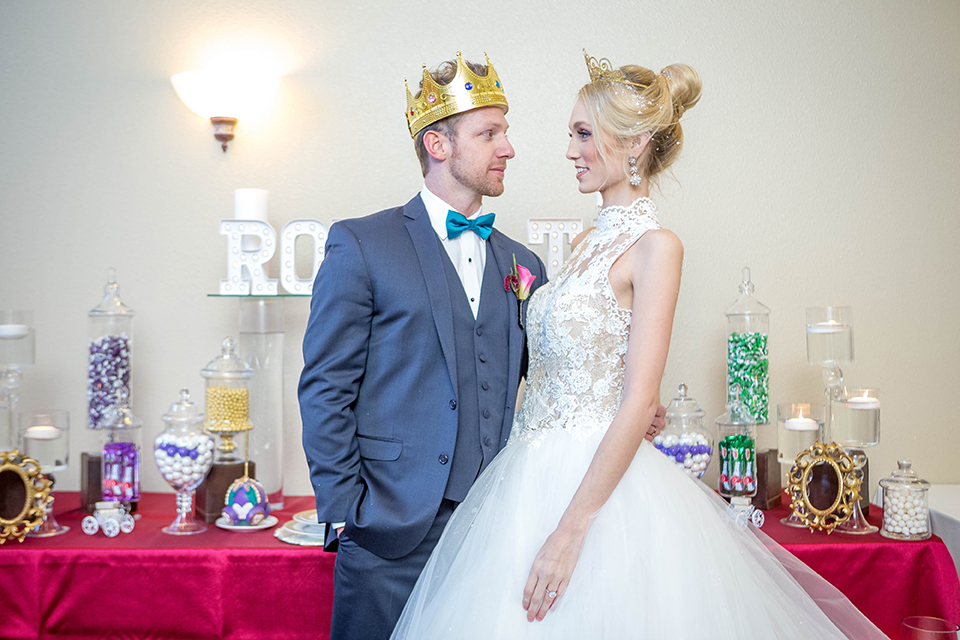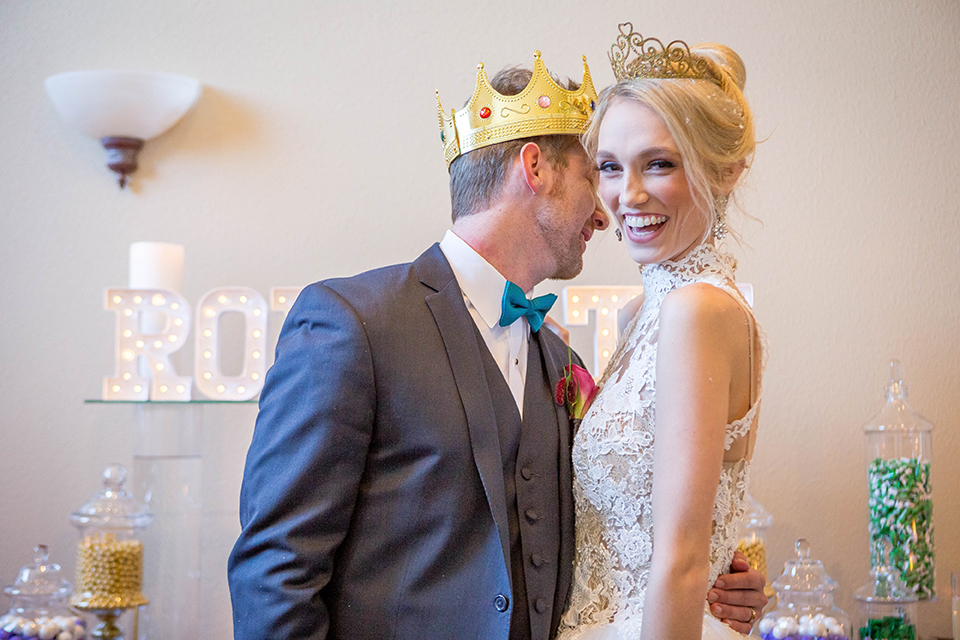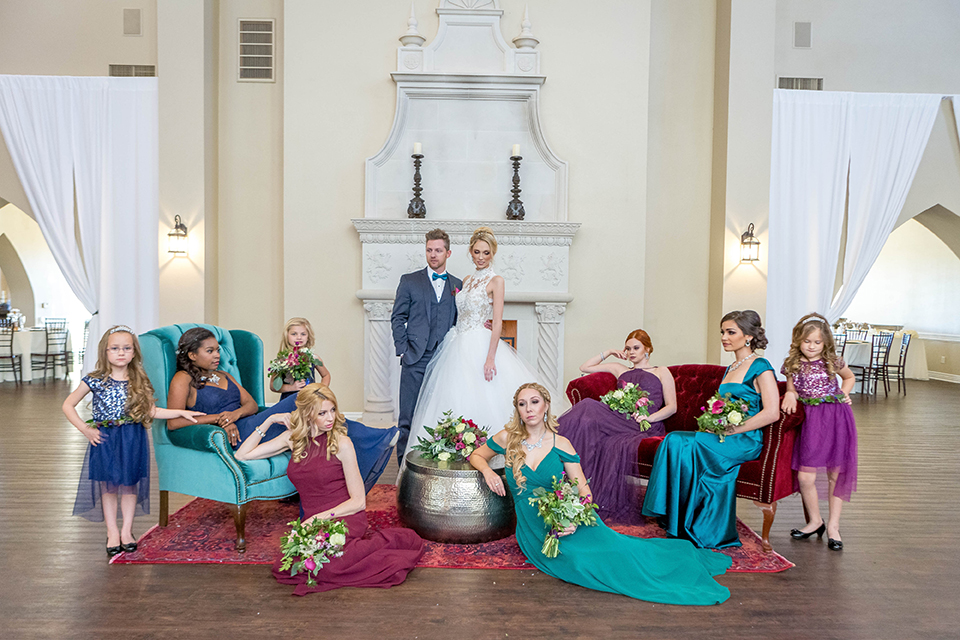 This shoot was also featured on Inspired Bride!
Florals: Details Dallas Floral & Events | Design + Decor: 2 Sweets + Beautiful Event Rentals | Hair + Makeup: Marble's Beauty | Jewelry: Chloe + Isabel by Melissa | Linens: AM Linen Rentals | Cake: Sweet Things DFW + Dandelion Cheesecakes | Invitations: Fingerprint Designs | Favors + Gifts: 2 Sweets | Transportation: Brazos Carriage
MOST READ BLOGS
A PERFECTLY STYLED MODERN...

16 / 8 / 17 | Inspirational Photo Shoots

Venue: Howl Long Beach
Photography: Devon Donnahoo Photography
Menswear Style: Charcoal Notch Lapel Tuxedo with a burgundy bow tie

CITRUS AND CONFETTI WEDDI...

5 / 10 / 17 | Inspirational Photo Shoots

Venue: Howl Long Beach
Photography: Petersen Design & Photography
Menswear Style: Teal Carter Tuxedo by Ike Behar with black pants and

ROMANTIC VALENTINE'S DAY ...

13 / 2 / 18 | Inspirational Photo Shoots

Venue: Malibu Rocky Oaks
Photography + Videography: Mon Soleil
Menswear Style: Black Notch Lapel Suit with a long black skinny tie

MASCULINE INDUSTRIAL STYL...

1 / 3 / 18 | Inspirational Photo Shoots

Venue: The 1912
Photography: Brett Hickman Photographers
Menswear Style: Navy Shawl Lapel Tuxedo with a black bow tie and a Charcoal Sh

NATURE INSPIRED GRAND CAN...

22 / 5 / 17 | Inspirational Photo Shoots

Event Design: Deanna Nash Events
Photography: The Argus Image
Menswear Style: Slate Blue Notch Lapel Suit with a long silver tie

WOODLAND BOHEMIAN WEDDING

17 / 5 / 17 | Inspirational Photo Shoots

Coordination: Jenne Chanthaboury
Photography: Lin and Jirsa
Menswear Style: Gray Notch Lapel Suit with a long floral tie

PARK HYATT AVIARA BLACK T...

17 / 5 / 17 | Inspirational Photo Shoots

Venue: Park Hyatt Aviara
Photography: Evelyn Molina Photography
Menswear Style: Black Michael Kors Notch Lapel Tuxedo with a black bow

COLORFUL BOHEMIAN STYLE W...

16 / 5 / 17 | Inspirational Photo Shoots

Venue: Sherwood Country Club
Photography: Lucas Rossi Photography
Menswear Style: Navy Shawl Lapel Tuxedo with a black faux leather b

RUSTIC ROMANCE WEDDING

16 / 5 / 17 | Real Weddings

Venue: Villa San Juan Capistrano
Photography: Katelin Wallace Photography
Menswear Style: Navy Shawl Lapel Tuxedo with a black bow tie

HOW TO STYLE A WOMEN'S TU...

9 / 5 / 17 | Inspirational Photo Shoots

Venue: Franciscan Gardens
Photography: Christine Bentley Photography
Attire: Women's Black Shawl Lapel Tuxedo

2017 MET GALA BEST DRESSE...

2 / 5 / 17 | News and Events

The 2017 Met Gala theme was "Rei Kawakubo/Comme de Garcones: Art of the In-Betweens," check out how the celebs interpreted this on the red carpet