Colorful Eclectic Wedding at Caravan Outpost
Colorful Eclectic Wedding at Caravan Outpost
10 / 13 / 17 | Inspirational Photo Shoots
Venue: Caravan Outpost
Event Planning: CMG Weddings & Events
Photography: Lucas Rossi Photography
Menswear Style: Cobalt Blue Notch Lapel Suit by Allure Men with a matching blue bow tie
Write up from CMG Weddings & Events:
With summer adventures dancing in our minds, we were inspired to create a styled wedding shoot that tugged at the heart strings of the summer/weekend warriors. We immediately thought of incorporating an authentic airstream, but we soon discovered a venue that far exceeded our wildest dreams. We visited the Caravan Outpost in Ojai, California, and just knew this would be magical. One airstream? No, how about 12?! This up-and-coming venue is home to a collection of beautifully curated airstreams that are available for booking for daily or weekly accommodation. The venue can also be rented out exclusively for one-of-a-kind wedding weekends!

For this shoot, we wanted to pay homage to the eclectic and bright summer colors that we thought complemented the airstreams. We focused on geometric shapes and modern lines in contrast to the bright, romantic, and flowing florals. We mixed woods and metals throughout the tablescape, ceremony altar, lounge, and cake pedestal. We chose the most amazing Berta gown as the extra sparkle for this wedding shoot. Some of our favorite details included the place cards, the welcome sign painted on acrylic, the bright blue bicycle, and the old truck we couldn't resist incorporating. Between the bright colors, palm trees, colorful "water tower," and backdrop of airstreams, this shoot satisfies all summer wanderlust fantasies.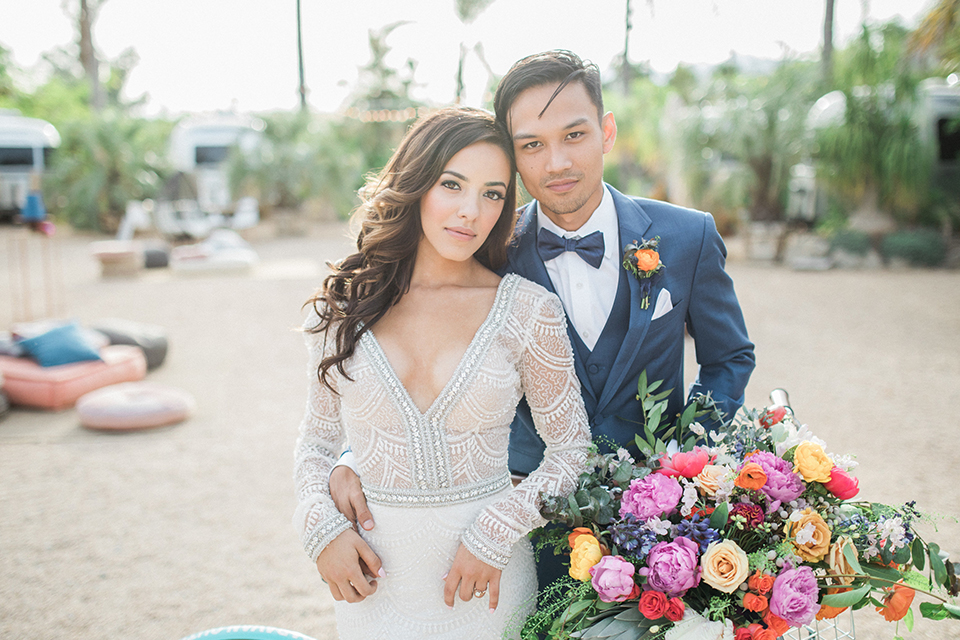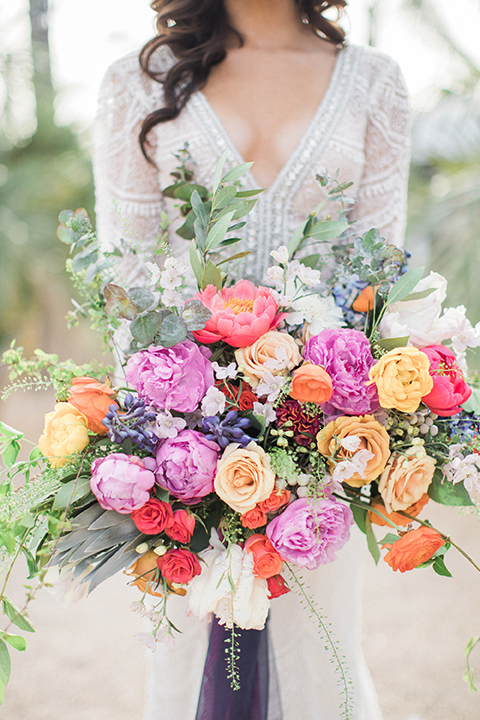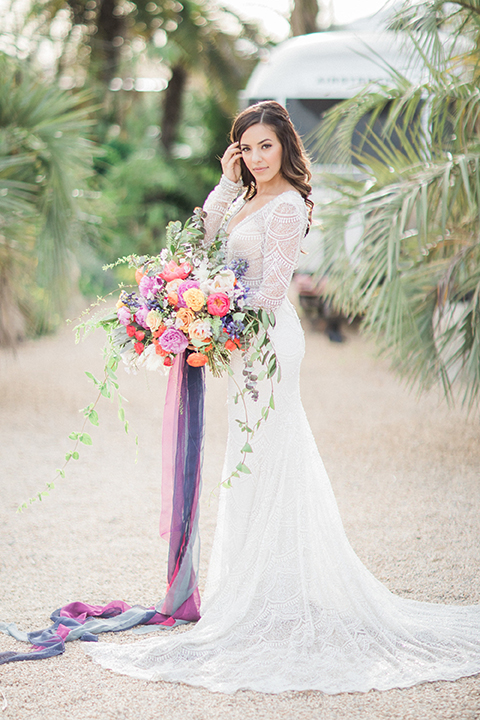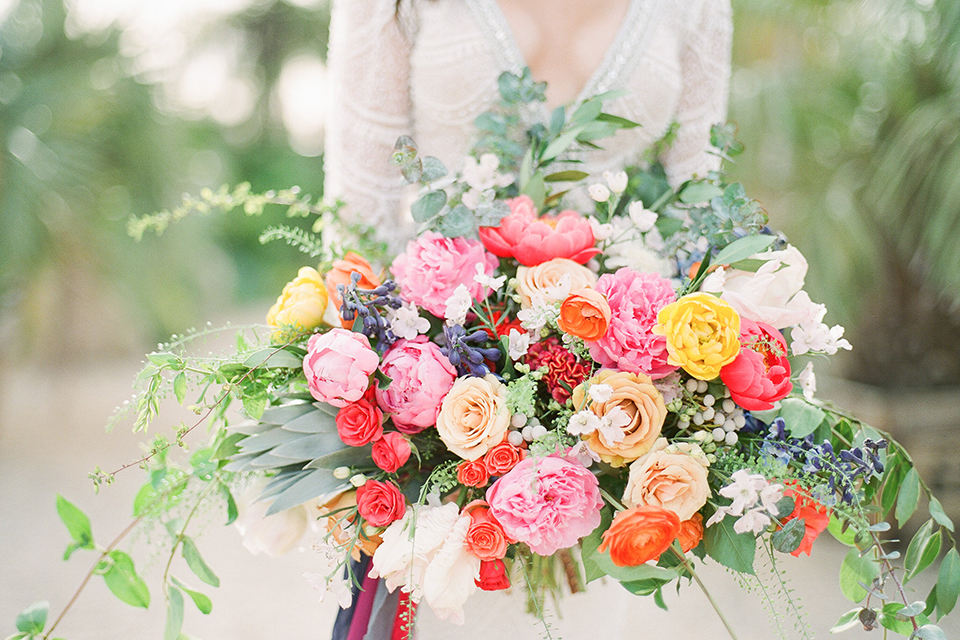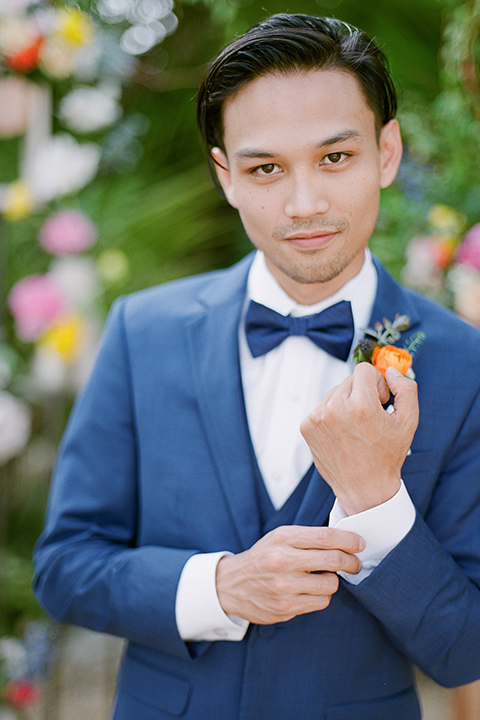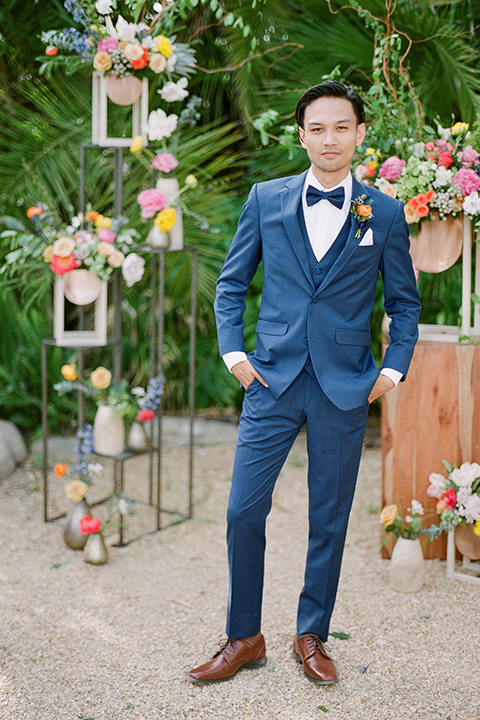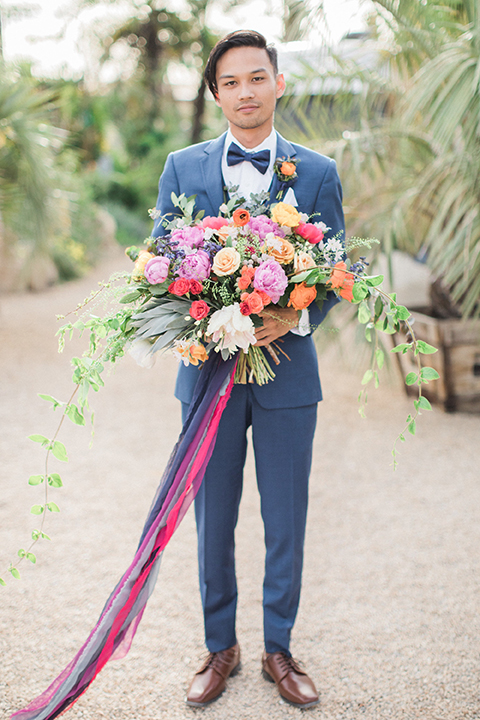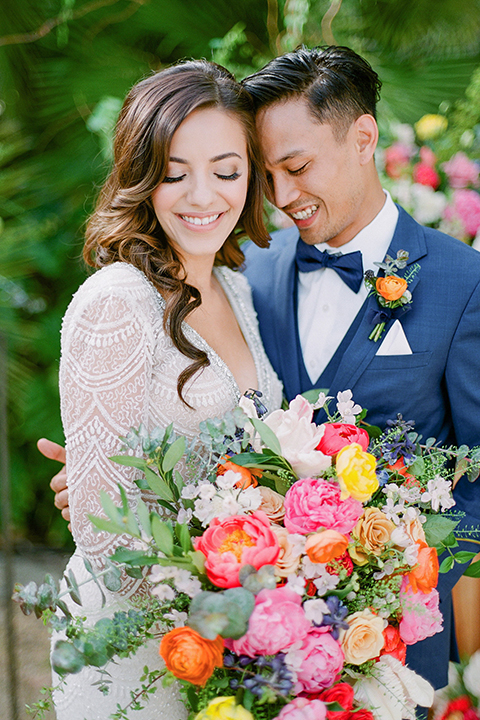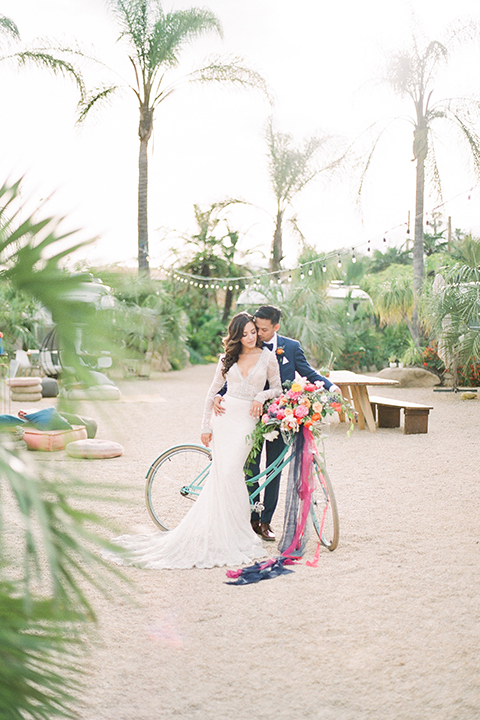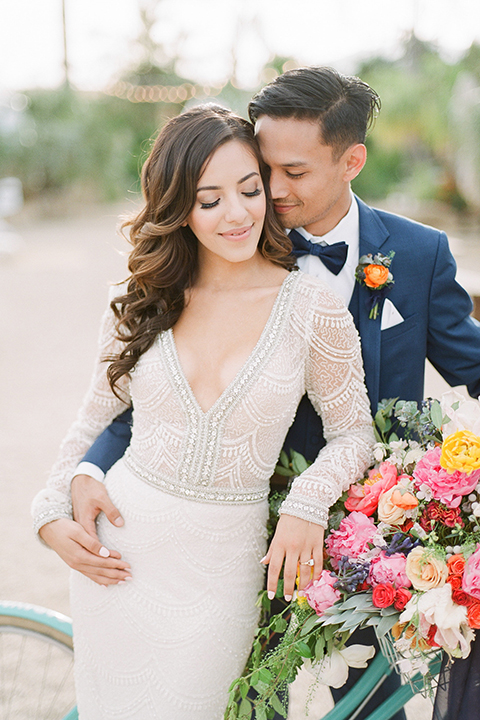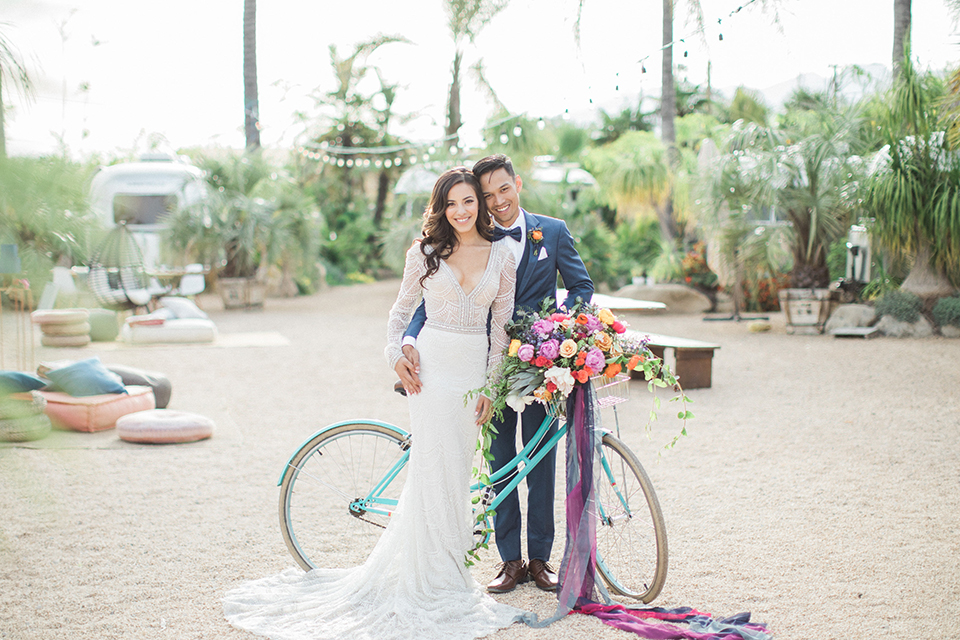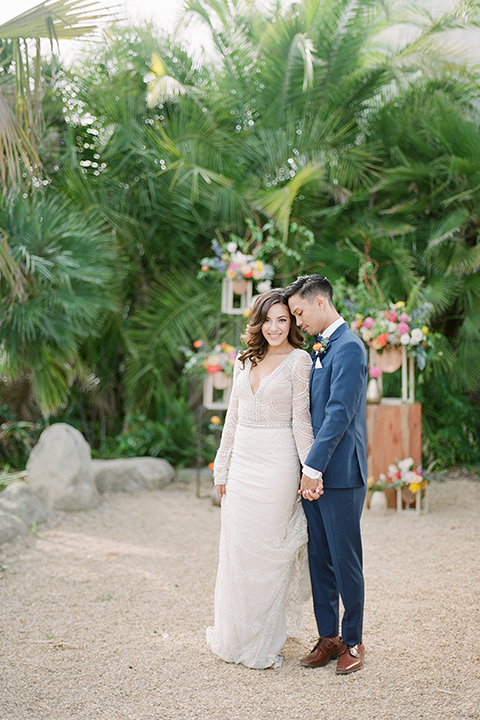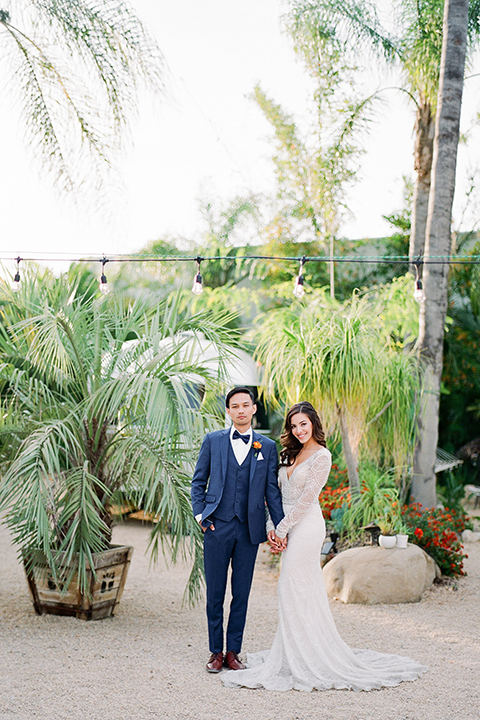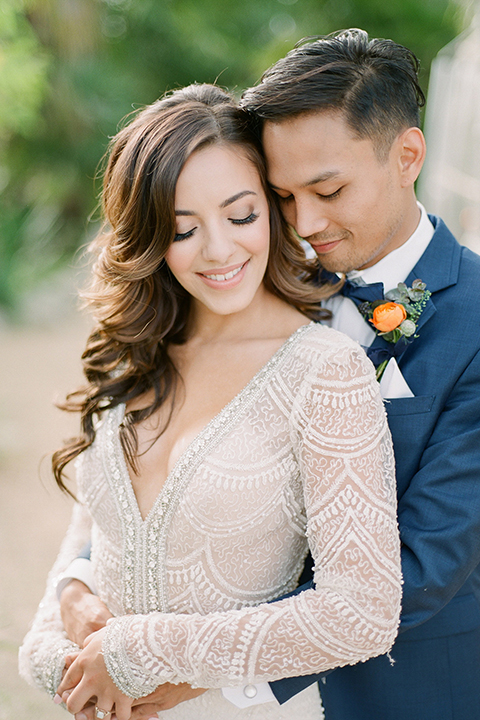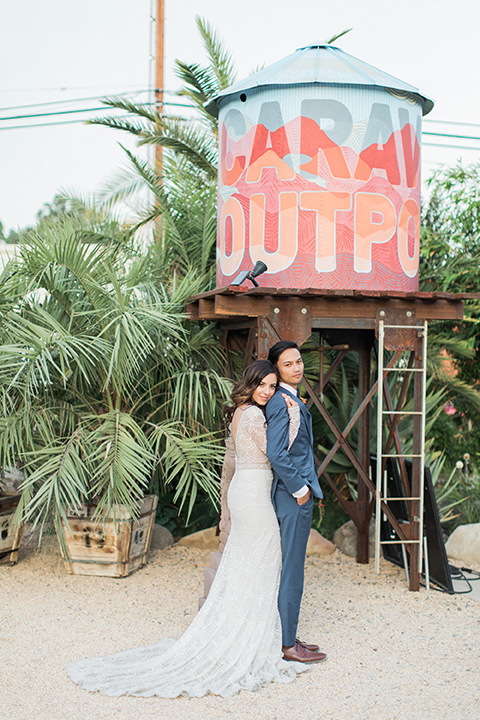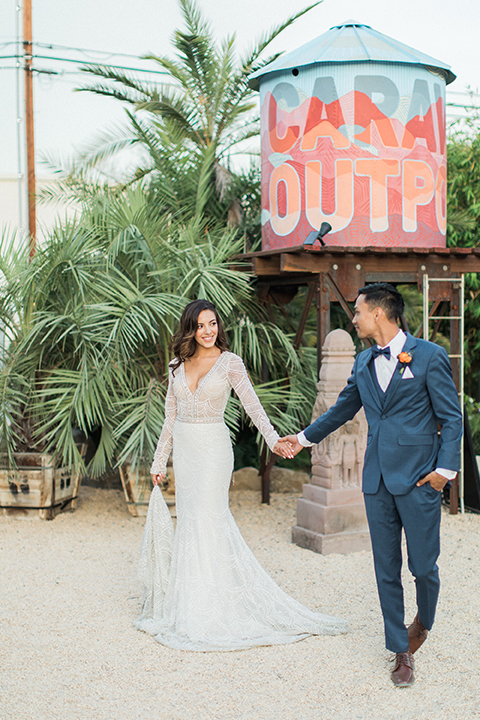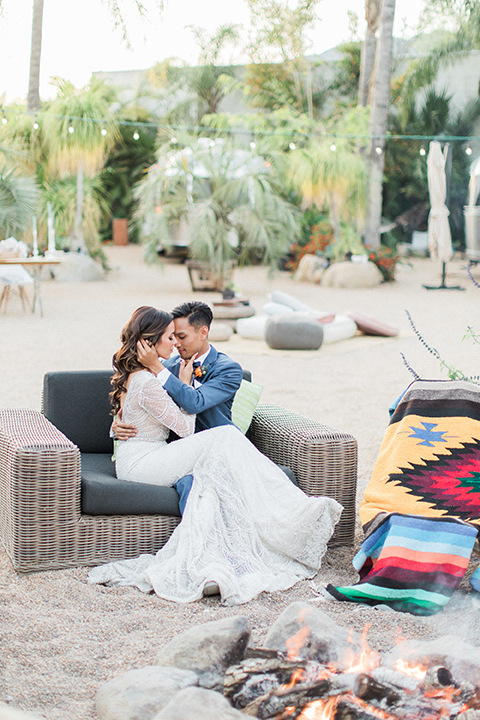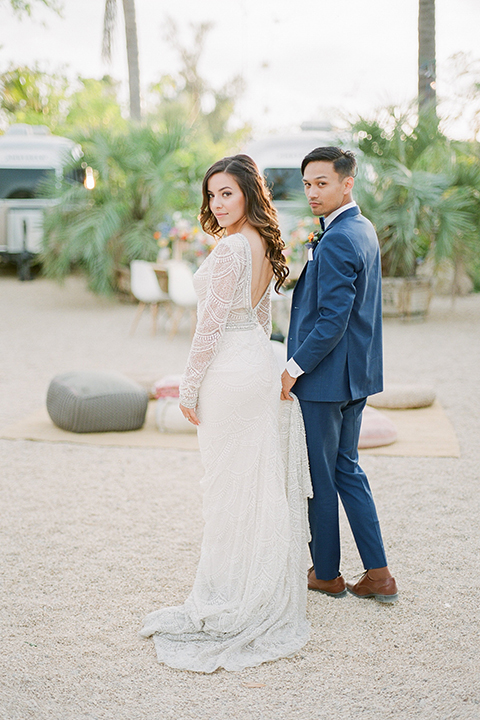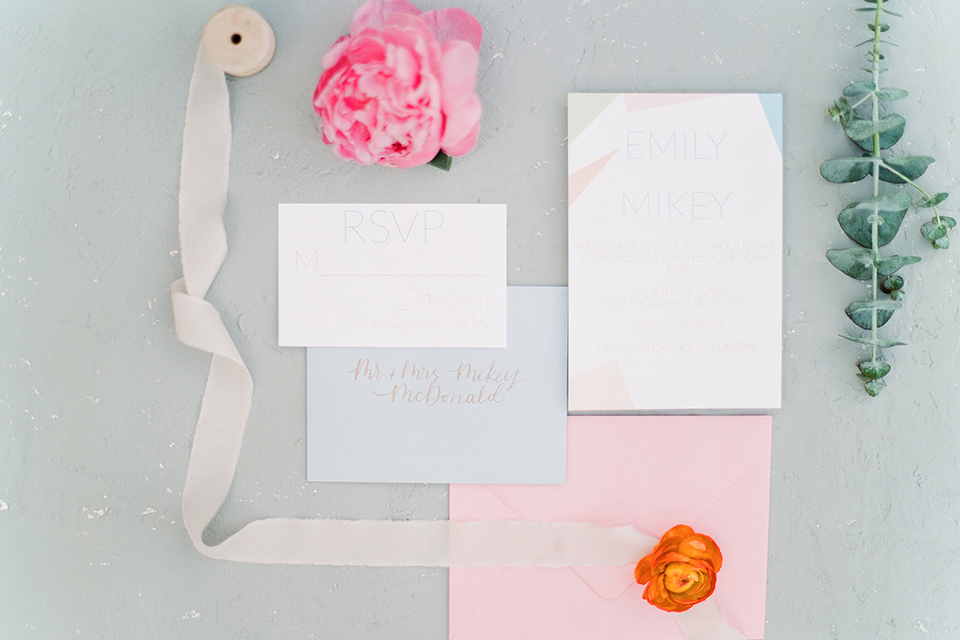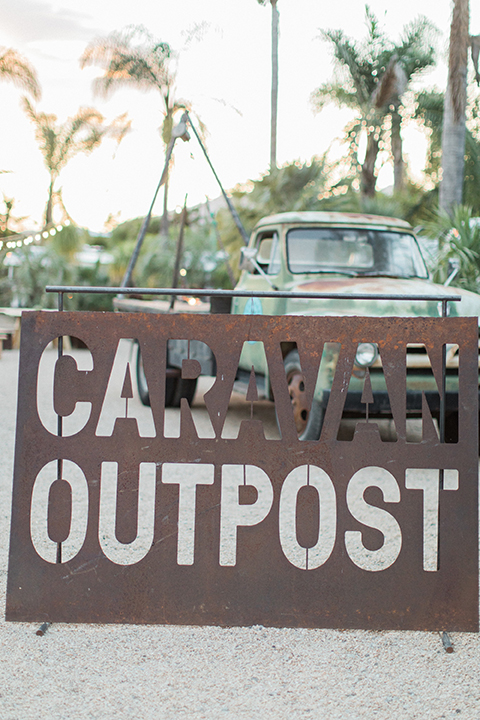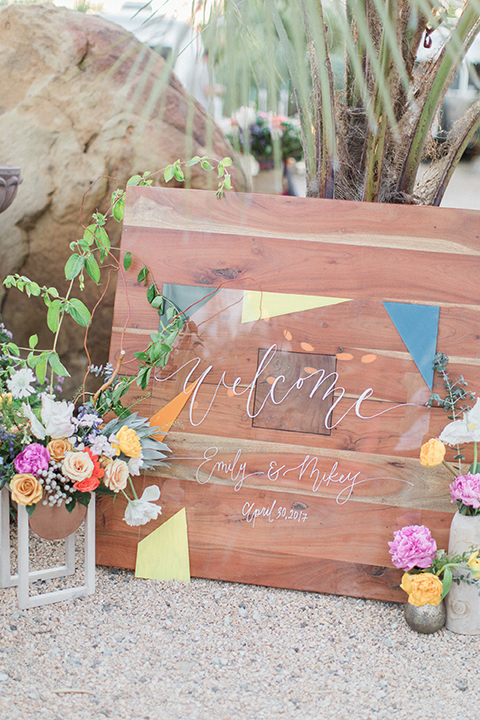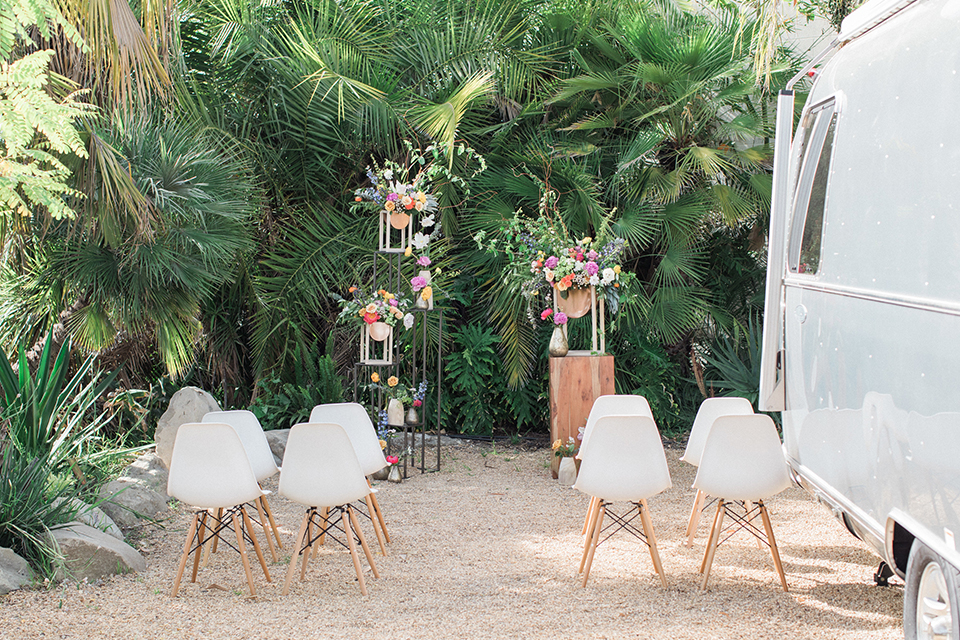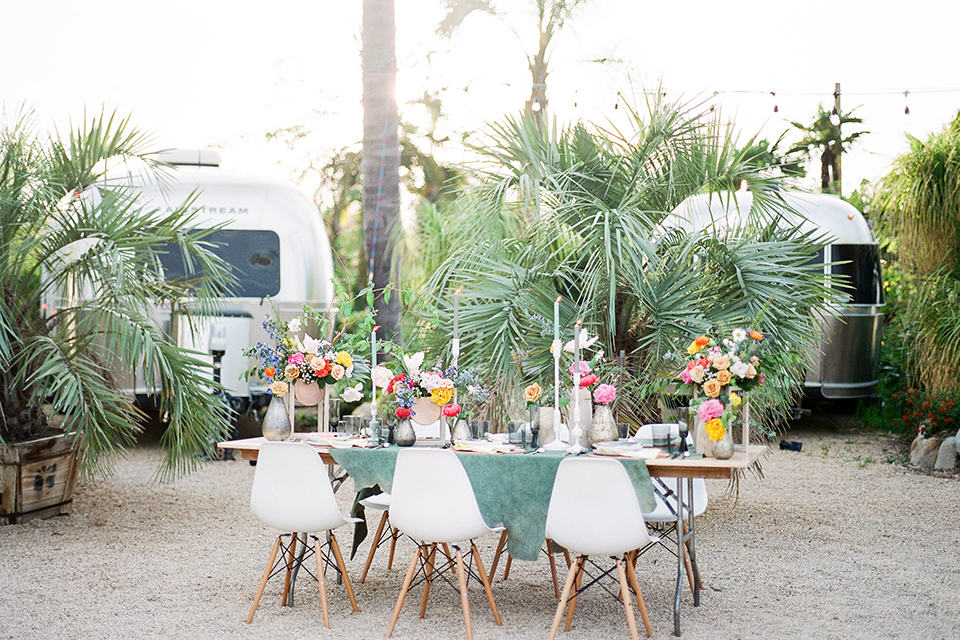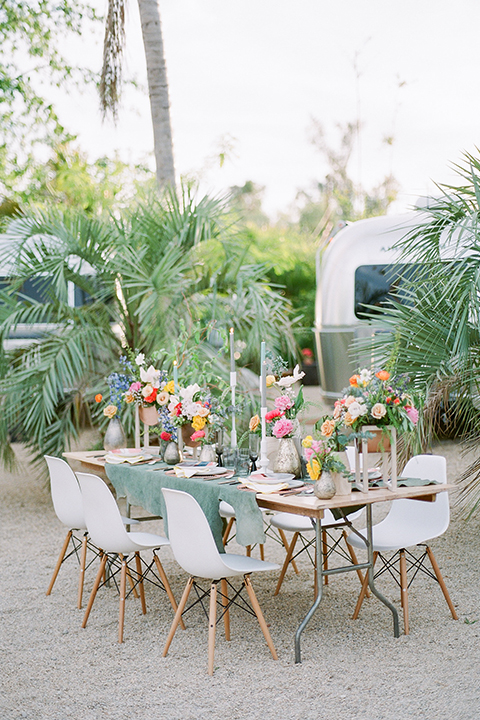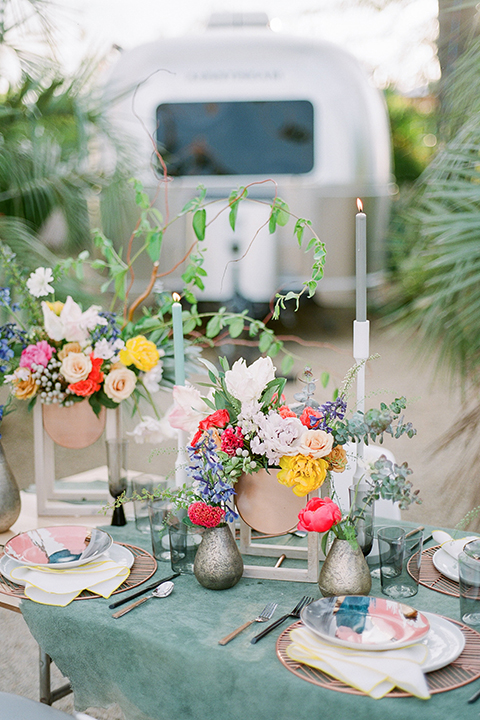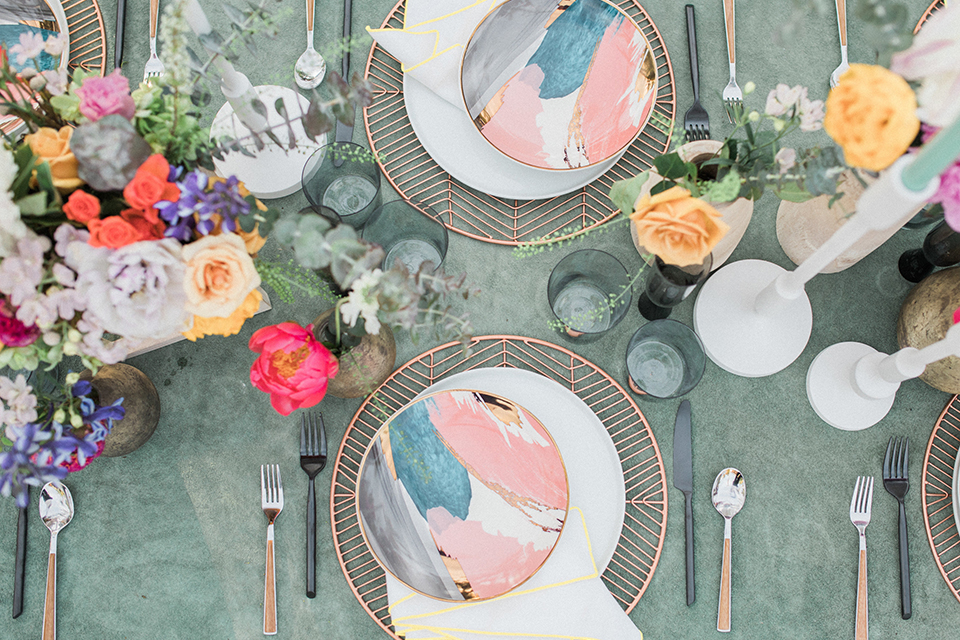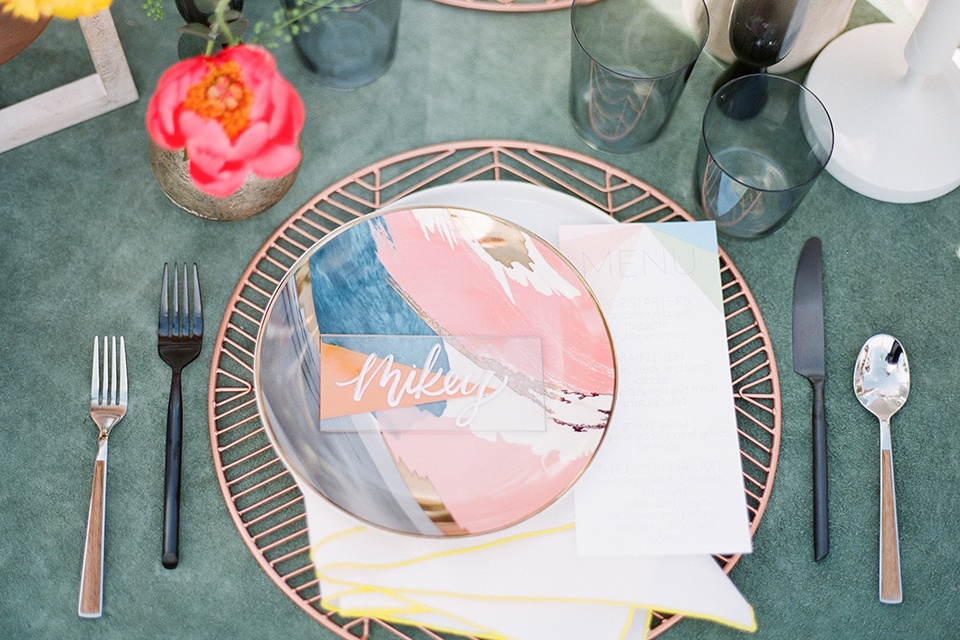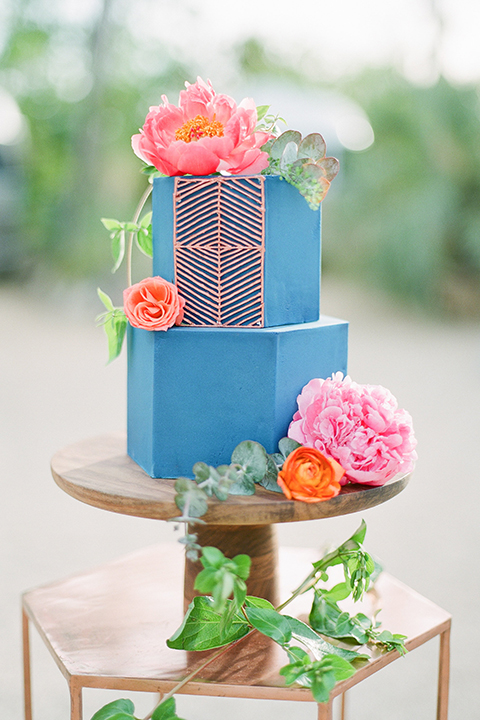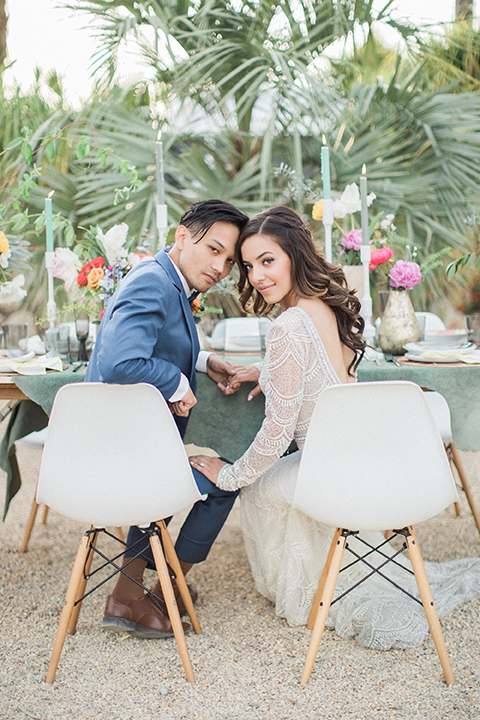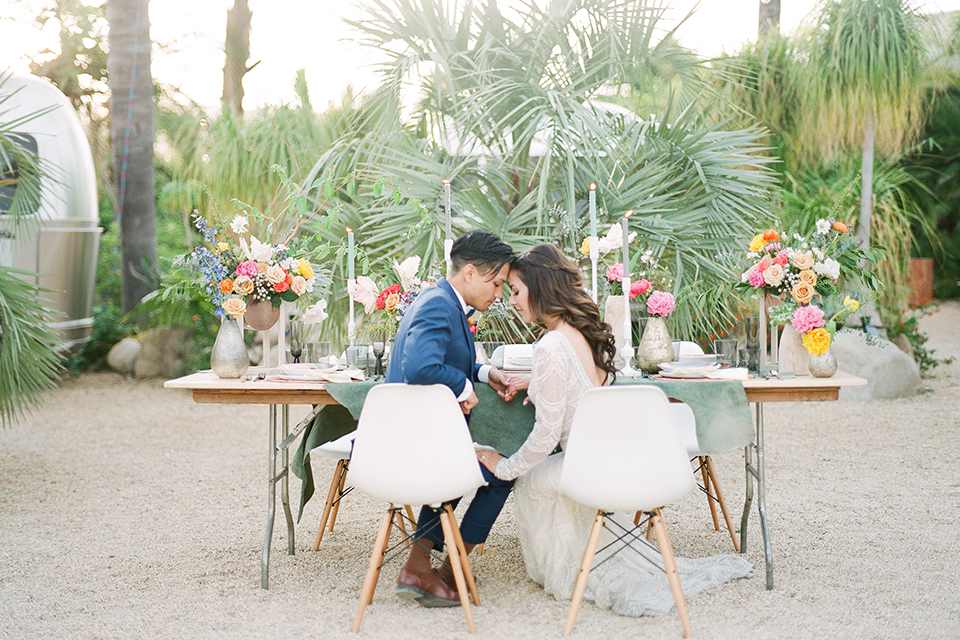 This shoot was also featured on Style Me Pretty!
Florals: Belle of the Ball Designs | Bridal Boutique: Lovella Bridal | Hair + Makeup: Cheek to Cheek Artistry | Rentals: Party Pleasers | Cake: Frost It Cakery | Stationery + Calligraphy: Kelly Patrice
MOST READ BLOGS
BEST DRESSED MEN AT THE 2...

18 / 9 / 18 | News and Events

The 2018 Emmys Red Carpet brought out the male celebrities in clean, modern tuxedos. We've recapped some of our favotire looks from the Emmys in

ETHEREAL WEDDING STYLE IN...

26 / 12 / 18 | Inspirational Photo Shoots

Venue: Downtown Los Angeles
Photography: Ashley Burns Photography
Menswear Style: Cobalt Blue Suit by Allure Men with a black satin lon

NATURE INSPIRED GRAND CAN...

22 / 5 / 17 | Inspirational Photo Shoots

Event Design: Deanna Nash Events
Photography: The Argus Image
Menswear Style: Slate Blue Notch Lapel Suit with a long silver tie

WOODLAND BOHEMIAN WEDDING

17 / 5 / 17 | Inspirational Photo Shoots

Coordination: Jenne Chanthaboury
Photography: Lin and Jirsa
Menswear Style: Gray Notch Lapel Suit with a long floral tie

PARK HYATT AVIARA BLACK T...

17 / 5 / 17 | Inspirational Photo Shoots

Venue: Park Hyatt Aviara
Photography: Evelyn Molina Photography
Menswear Style: Black Michael Kors Notch Lapel Tuxedo with a black bow

COLORFUL BOHEMIAN STYLE W...

16 / 5 / 17 | Inspirational Photo Shoots

Venue: Sherwood Country Club
Photography: Lucas Rossi Photography
Menswear Style: Navy Shawl Lapel Tuxedo with a black faux leather b

RUSTIC ROMANCE WEDDING

16 / 5 / 17 | Real Weddings

Venue: Villa San Juan Capistrano
Photography: Katelin Wallace Photography
Menswear Style: Navy Shawl Lapel Tuxedo with a black bow tie

HOW TO STYLE A WOMEN'S TU...

9 / 5 / 17 | Inspirational Photo Shoots

Venue: Franciscan Gardens
Photography: Christine Bentley Photography
Attire: Women's Black Shawl Lapel Tuxedo

2017 MET GALA BEST DRESSE...

2 / 5 / 17 | News and Events

The 2017 Met Gala theme was "Rei Kawakubo/Comme de Garcones: Art of the In-Betweens," check out how the celebs interpreted this on the red carpet

SAN FRANCISCO CITY HALL W...

1 / 5 / 17 | Inspirational Photo Shoots

Venue: San Francisco City Hall
Photography: Tenth & Grace
Menswear Style: Black Shawl Lapel Tuxedo with a black bow tie

BOHO CHIC VINEYARD WEDDIN...

14 / 3 / 17 | Inspirational Photo Shoots

Venue: Triunfo Creek Vineyards
Photography: Wisteria Photography
Menswear Style: Slate Blue Notch Lapel Suit with a long grey tie