Chic Wedding at Cielo Farms
Chic Wedding at Cielo Farms
6 / 28 / 17 | Inspirational Photo Shoots
Venue: Cielo Farms
Event Designer + Coordinator: Star Hansen Events
Photography: Jenny Quicksall Photography
Menswear Style: Black Notch Lapel Tuxedo by Michael Kors with a black and white polka dot bow tie
Write up from 100 Layer Cake:
It's always fun to see how two totally different styles are merged into one when it comes to weddings. For this shoot, Star Hansen Events wanted to blend bold California glam into a French country vibe. Two faves! Lucky for us, Jenny Quicksall Photography sent over tons of detail shots of this chic setup. The bridal bouquet recipe: anemones, garden roses, and peonies with a black + white ribbon.They incorporated the Pantone colors of the year, rose quartz + serenity in subtle ways throughout the design too, starting with these sweet invites by Simply Rooted Calligraphy.
A few notes from the team…The dining table was draped in a simple white linen and topped with a black and white canopy striped runner. There is something so classic about black and white stripes and we felt it fit in so beautifully in this vineyard setting. Each place setting was unique thanks to a delightfully mismatched collection of vintage dishes, glassware and flatware. The table was adorned with a plethora of bright and colorful flowers including peonies, garden roses, and anemones all nestled in white ceramic vessels. Handwritten table signs gave each place setting a personal touch, while complementing the design color palette.
We showcased a collection of amazing food and beverage items. A gourmet coffee bar whipped up a variety of hot and cold drinks which were not only delicious but also quite beautiful! Gorgeous appetizers were delicately placed on silver platters and a colorful salad and gourmet entrees were plated. The entrees were complemented with Cielo Farms' wine, the venue's private label. The dessert bar included a variety of sweet treats and featured a beautifully hand painted three-tiered wedding cake topped with rice paper flowers.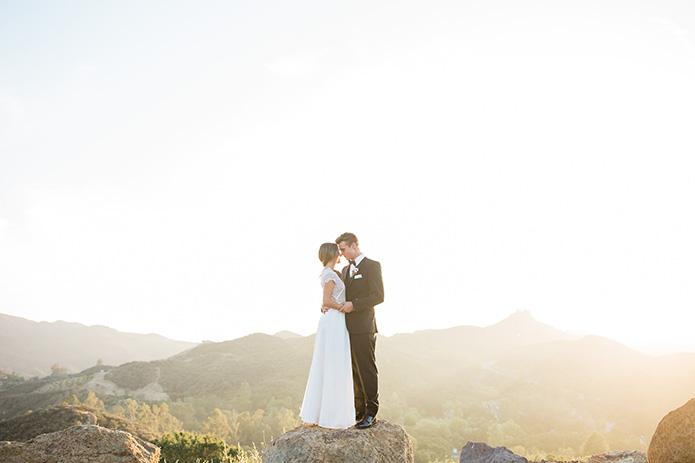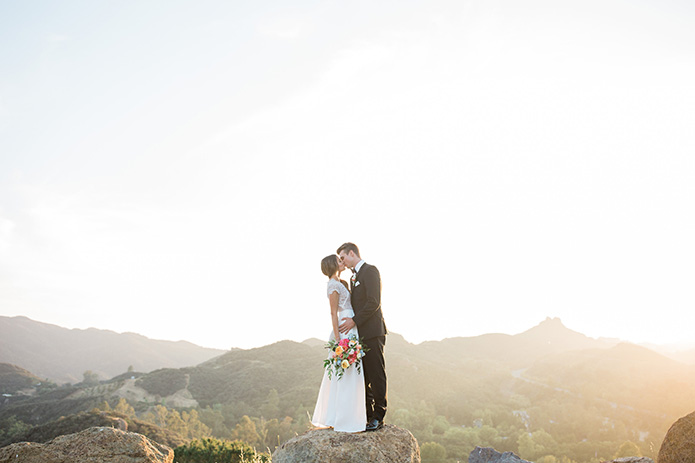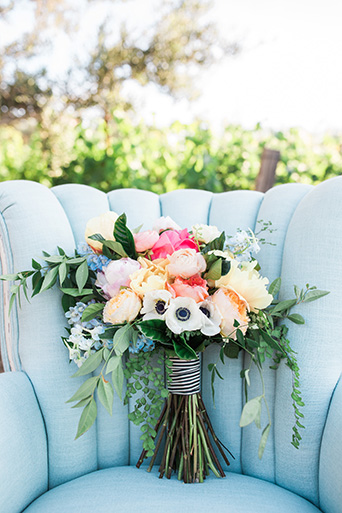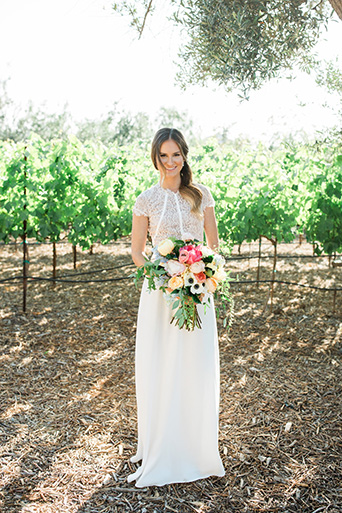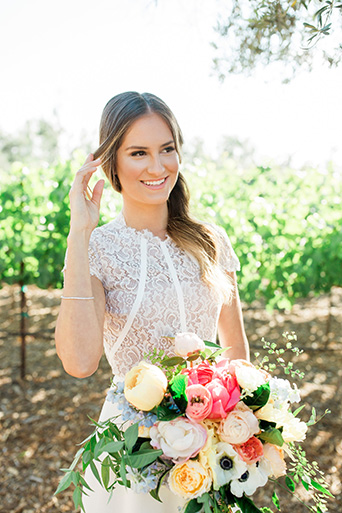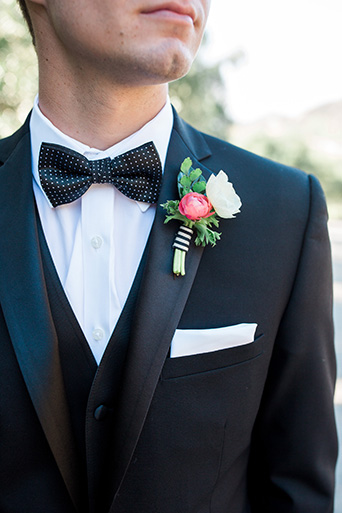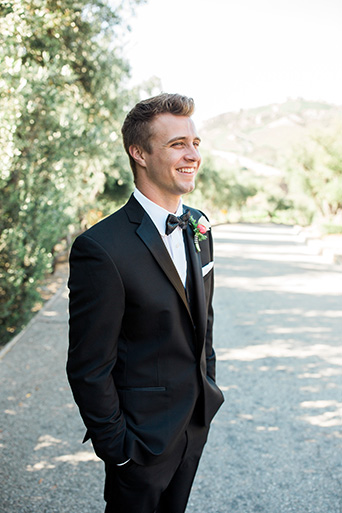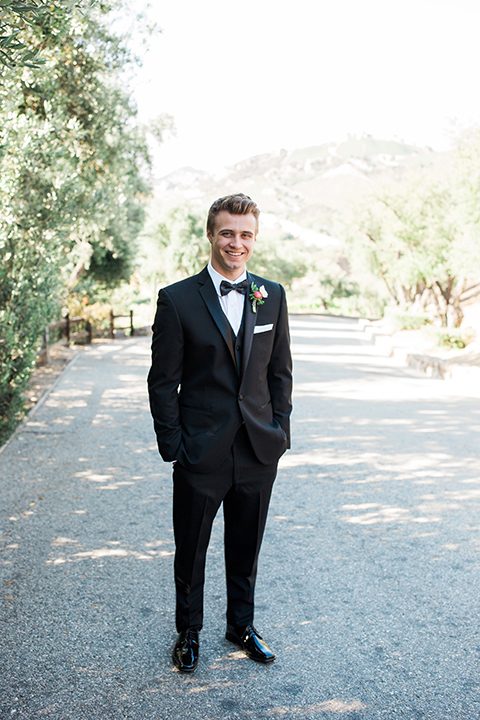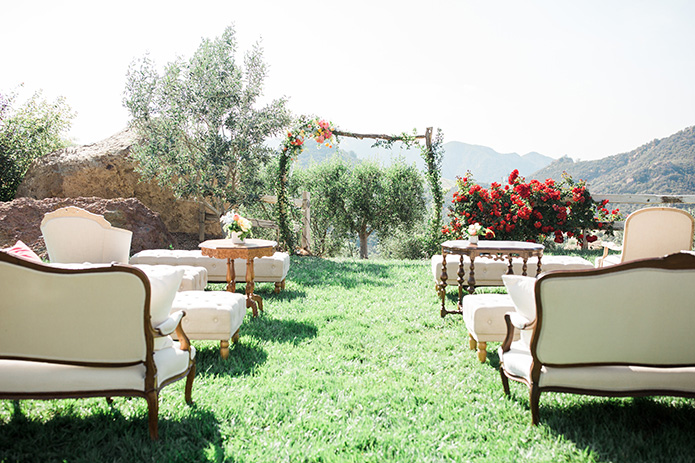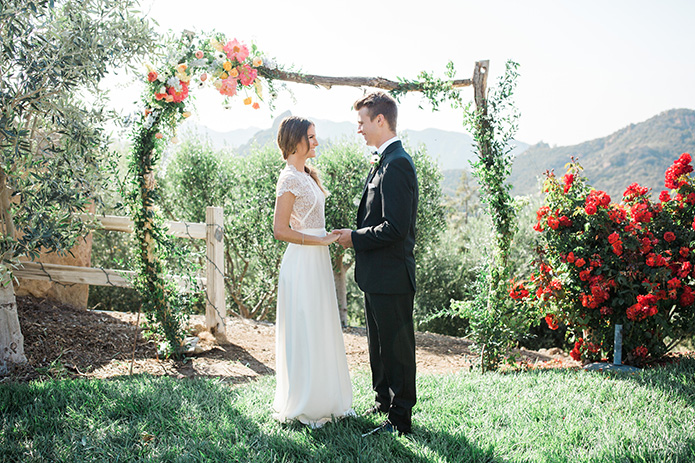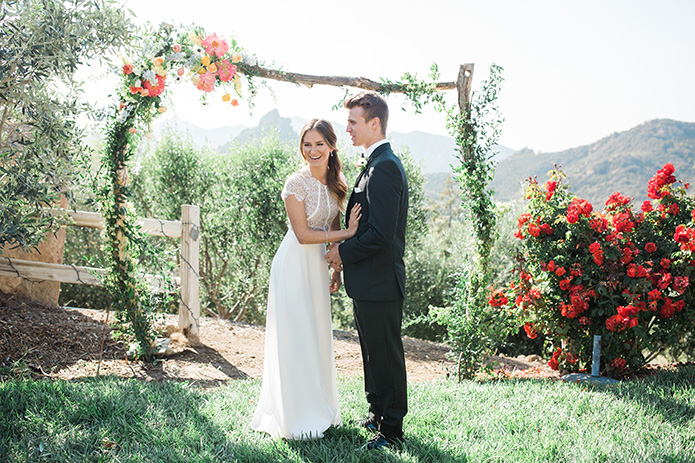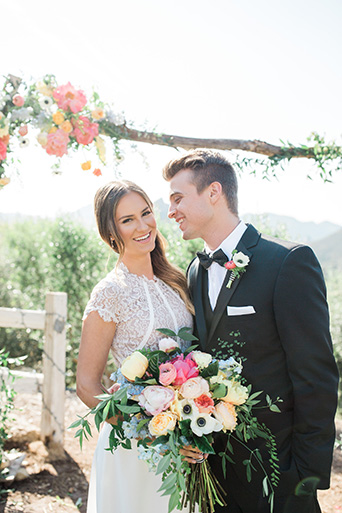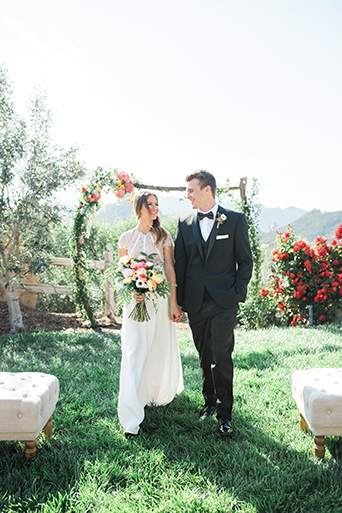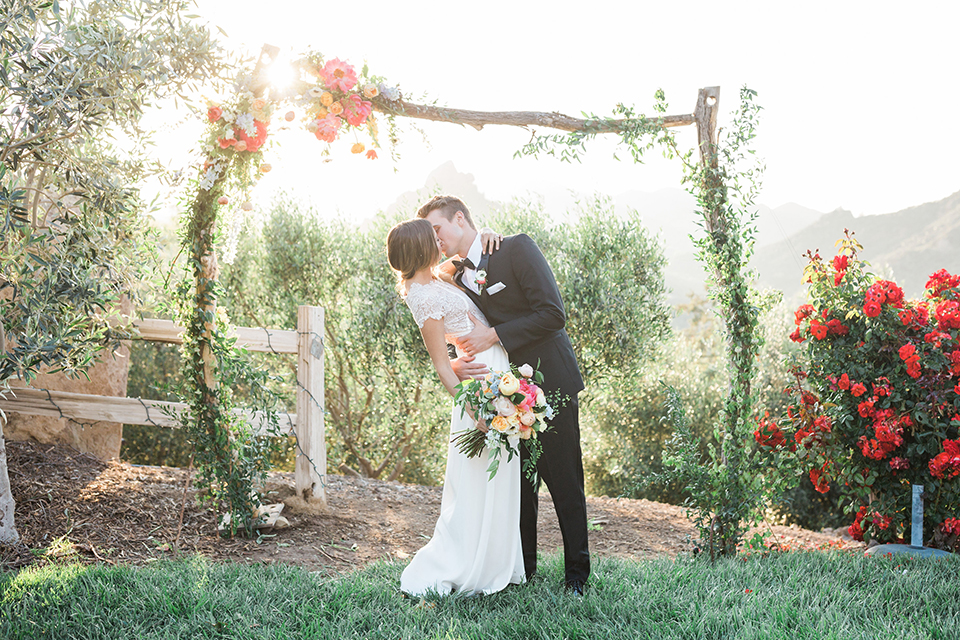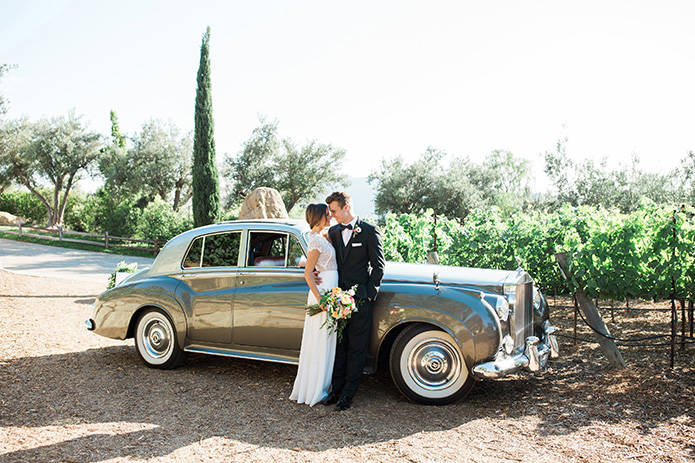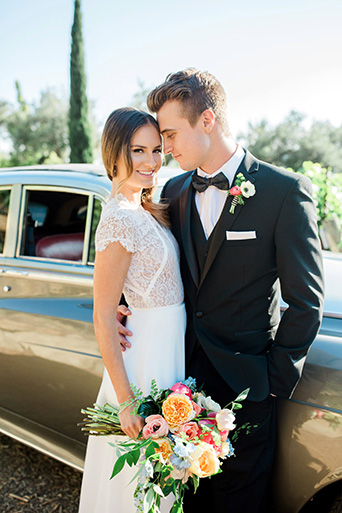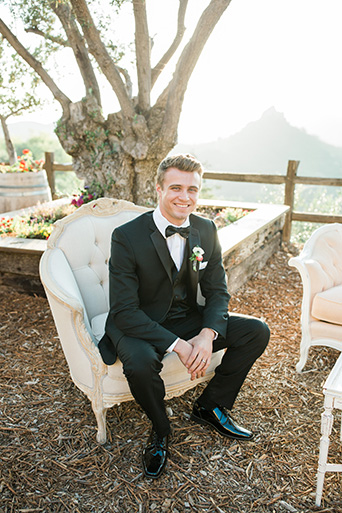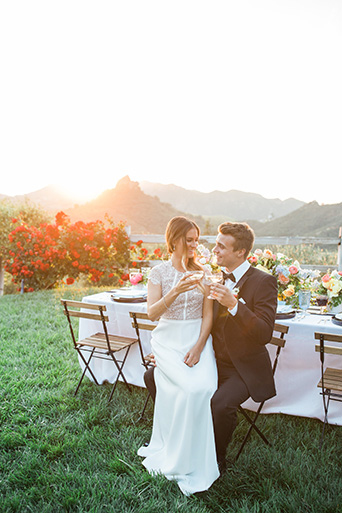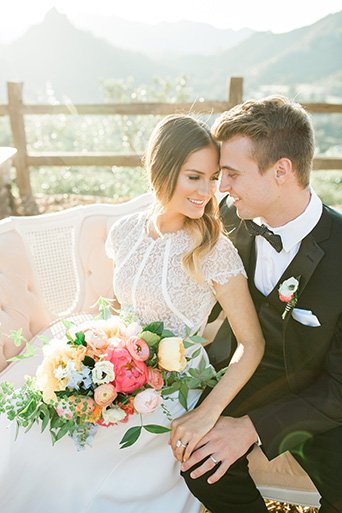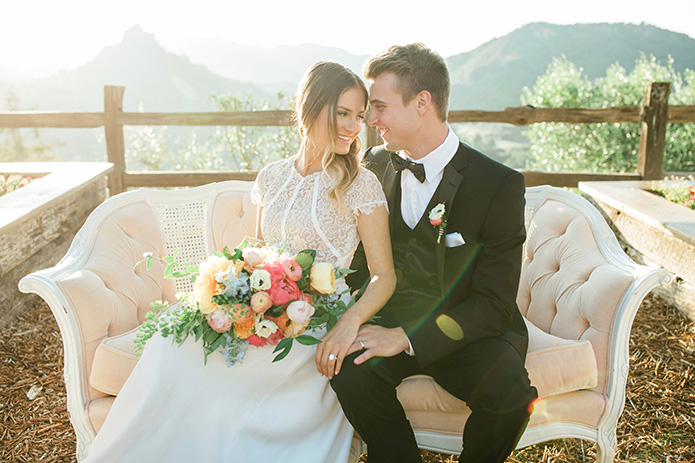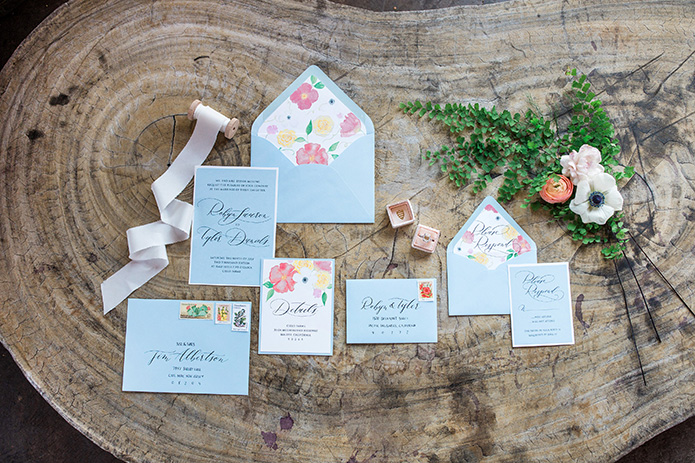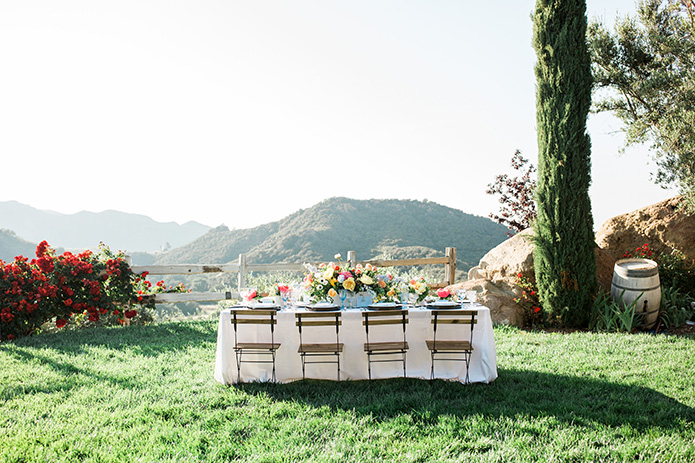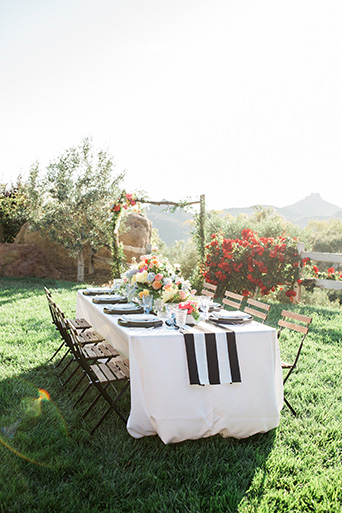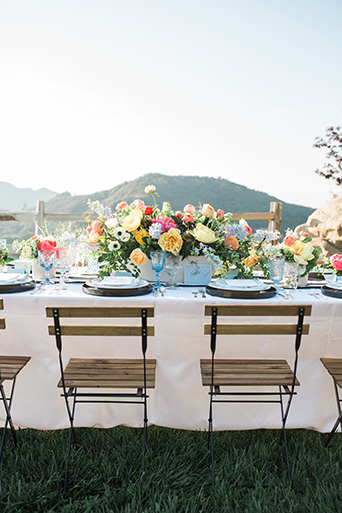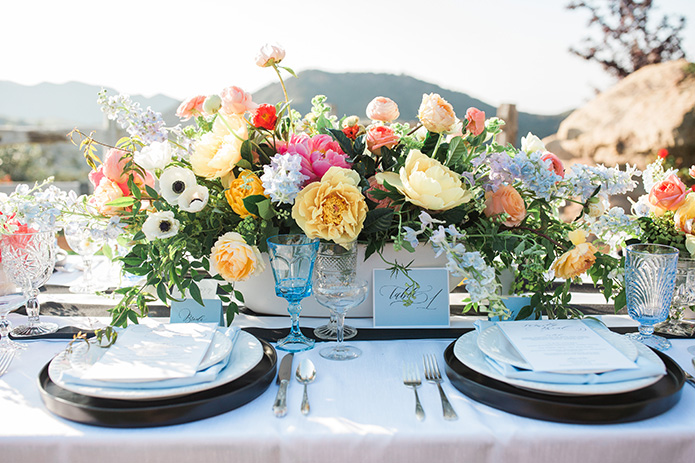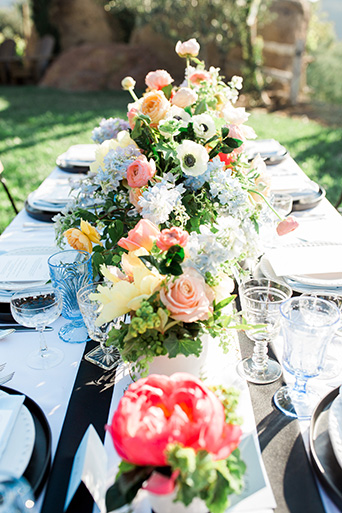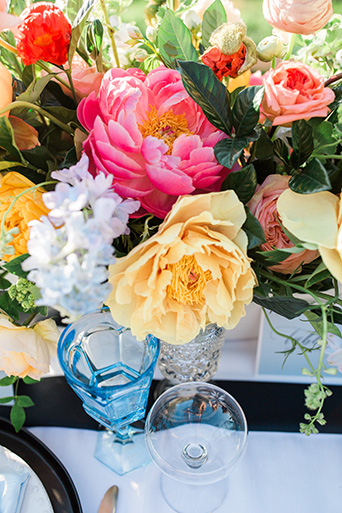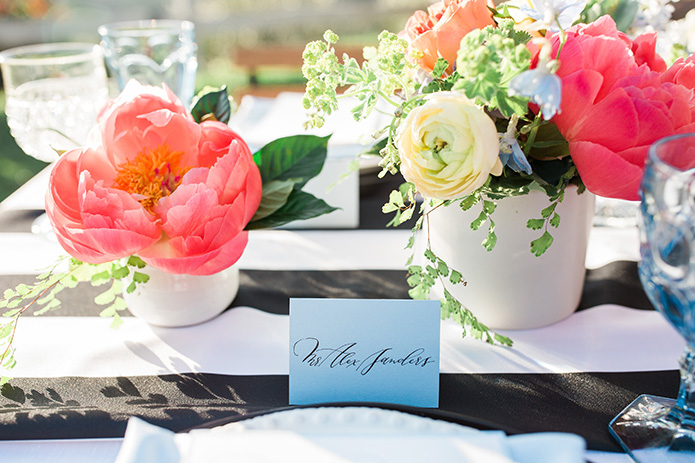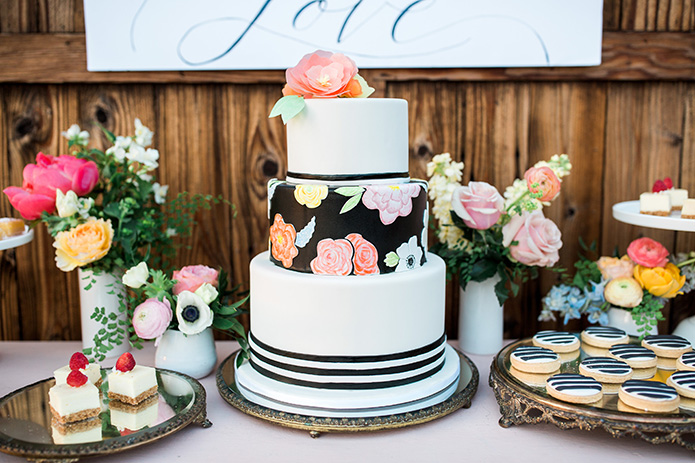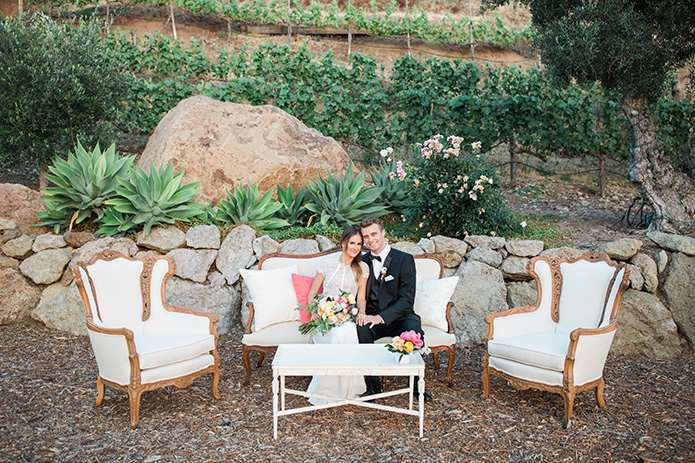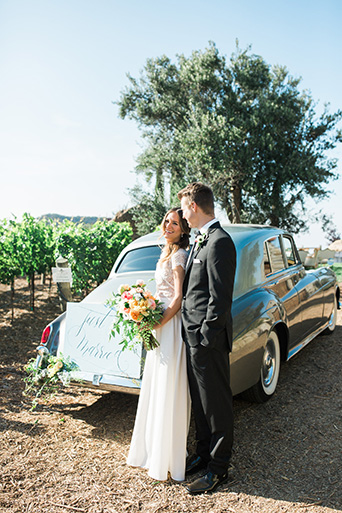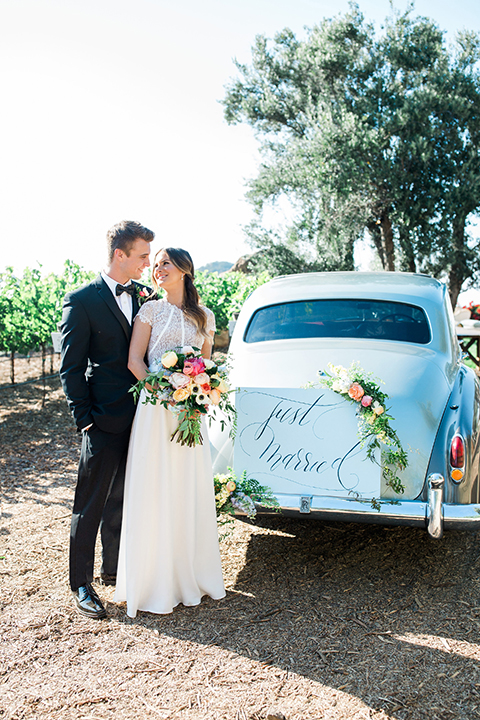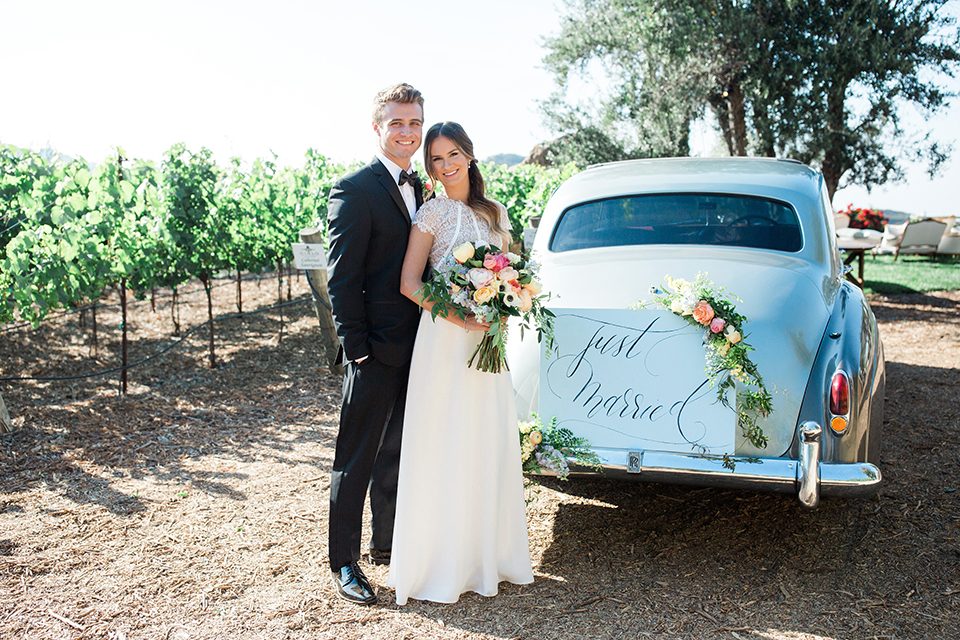 This shoot was also featured on 100 Layer Cake!
Florals: Unique Floral Designs | Hair + Makeup: Cheek to Cheek Artistry | Wedding Gown: Nha Khanh | Jewelry: Bridal Diamond Palace, Inc. | Rentals: Pretty Vintage Rentals + Party Pleasers | Linen: Luxe Linen | Catering: Contemporary Catering | Cake + Sweets: Delicious Artistry | Coffee Bar: I Do Coffee | Stationery + Signage: Simply Rooted Calligraphy | Getaway Car: Classy Chassis Rentals
MOST READ BLOGS
METROPOLITAN LOS ANGELES ...

17 / 5 / 18 | Inspirational Photo Shoots

Venue: OUE Skyspace and Walt Disney Concert Hall
Photography: Visuals by Arpit
Menswear Style: Black Notch Lapel Tuxedo by Michael Kors

RUSTIC BOHEMIAN BARN WEDD...

28 / 6 / 17 | Real Weddings

Venue: Cayucos Creek Barn
Photography: Alyssa Lavine Photography
Menswear Style: Slate Blue Notch Lapel Suits with the groom in a long

NATURE INSPIRED GRAND CAN...

22 / 5 / 17 | Inspirational Photo Shoots

Event Design: Deanna Nash Events
Photography: The Argus Image
Menswear Style: Slate Blue Notch Lapel Suit with a long silver tie

WOODLAND BOHEMIAN WEDDING

17 / 5 / 17 | Inspirational Photo Shoots

Coordination: Jenne Chanthaboury
Photography: Lin and Jirsa
Menswear Style: Gray Notch Lapel Suit with a long floral tie

PARK HYATT AVIARA BLACK T...

17 / 5 / 17 | Inspirational Photo Shoots

Venue: Park Hyatt Aviara
Photography: Evelyn Molina Photography
Menswear Style: Black Michael Kors Notch Lapel Tuxedo with a black bow

COLORFUL BOHEMIAN STYLE W...

16 / 5 / 17 | Inspirational Photo Shoots

Venue: Sherwood Country Club
Photography: Lucas Rossi Photography
Menswear Style: Navy Shawl Lapel Tuxedo with a black faux leather b

RUSTIC ROMANCE WEDDING

16 / 5 / 17 | Real Weddings

Venue: Villa San Juan Capistrano
Photography: Katelin Wallace Photography
Menswear Style: Navy Shawl Lapel Tuxedo with a black bow tie

HOW TO STYLE A WOMEN'S TU...

9 / 5 / 17 | Inspirational Photo Shoots

Venue: Franciscan Gardens
Photography: Christine Bentley Photography
Attire: Women's Black Shawl Lapel Tuxedo

SAN FRANCISCO CITY HALL W...

1 / 5 / 17 | Inspirational Photo Shoots

Venue: San Francisco City Hall
Photography: Tenth & Grace
Menswear Style: Black Shawl Lapel Tuxedo with a black bow tie

BOHO CHIC VINEYARD WEDDIN...

14 / 3 / 17 | Inspirational Photo Shoots

Venue: Triunfo Creek Vineyards
Photography: Wisteria Photography
Menswear Style: Slate Blue Notch Lapel Suit with a long grey tie

LOVE STORY INSPIRED WEDDI...

13 / 3 / 17 | Inspirational Photo Shoots

Venue: Le Meridian Delfina Santa Monica
Photography: Anna Delores Photography
Menswear Style: Charcoal Gray Michael Kors Shawl Lapel Tu