Boho Elopement With The Sunset and Wind Turbines!
Boho Elopement With The Sunset and Wind Turbines!
2 / 20 / 23 | Inspirational Photo Shoots
Venue: Palm Springs Windmill
Photography: Beba Vowels Photography
Planning + Coordination: The Roamers Workshop
Groom Style: Caramel Notch Lapel Suit
If you didn't realize there was romance at the Windmills in Palm Springs, well….then you were just like us. But then, like always, Beba Vowels and the Roamers Workshop creates something so magical that you are forced to wonder: 'how did I not realize the windmills are the most romantic place ever?'
The bohemian style, the desert background, and the love of the moment is just too perfect for words! The bride wore a Rue De Seine gown with a boho wide-brimmed hat. We love the way the color of this gown glimmers in the setting desert sun. The groom complemented the vibe and the colors by wearing our Caramel Notch Lapel Suit – the perfect bohemian groom's dream look.
So if you were at a loss on where to take your wedding photos, engagement photos, family photos, puppy photos, ect….then head over to the windmills in Palm Springs asap!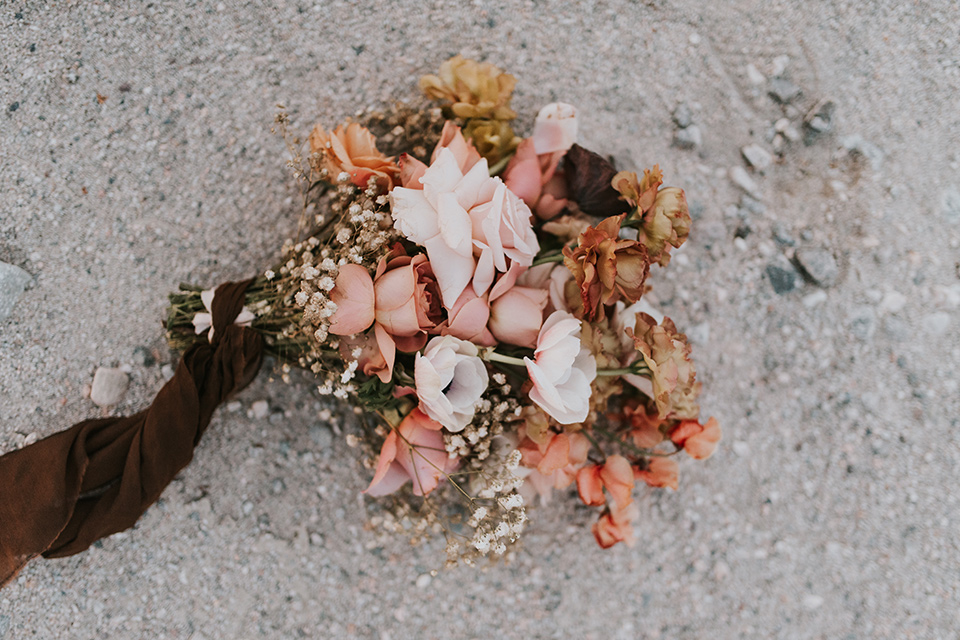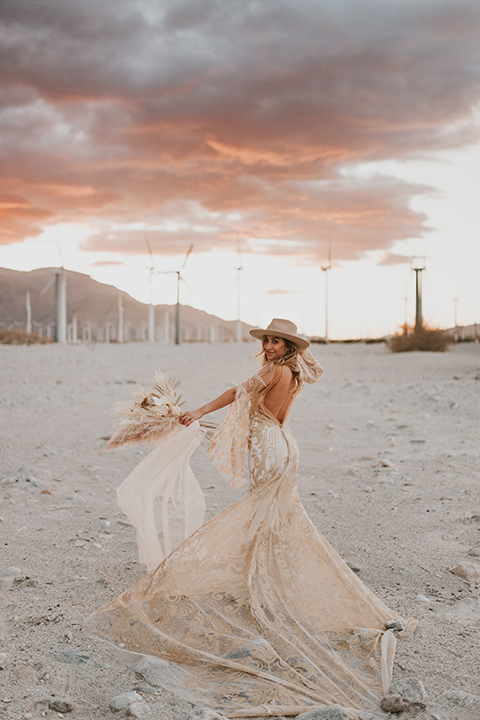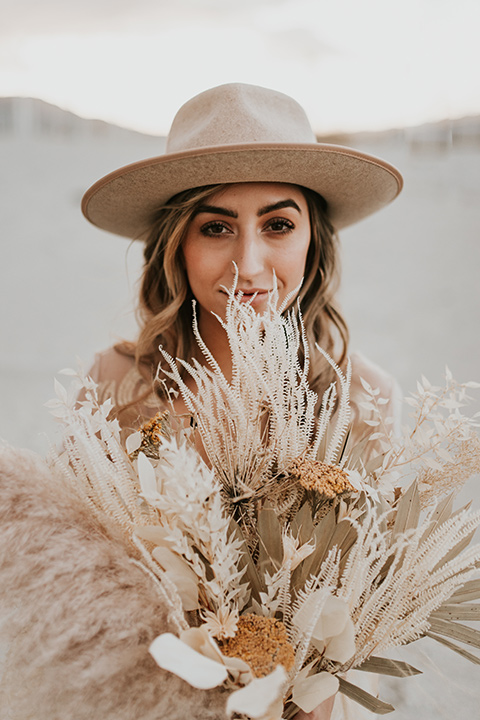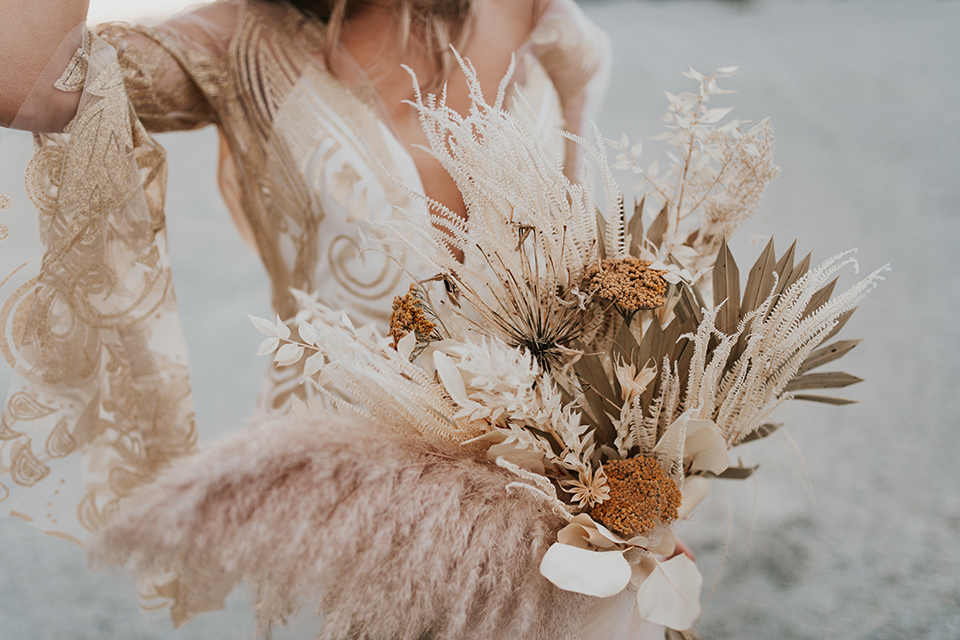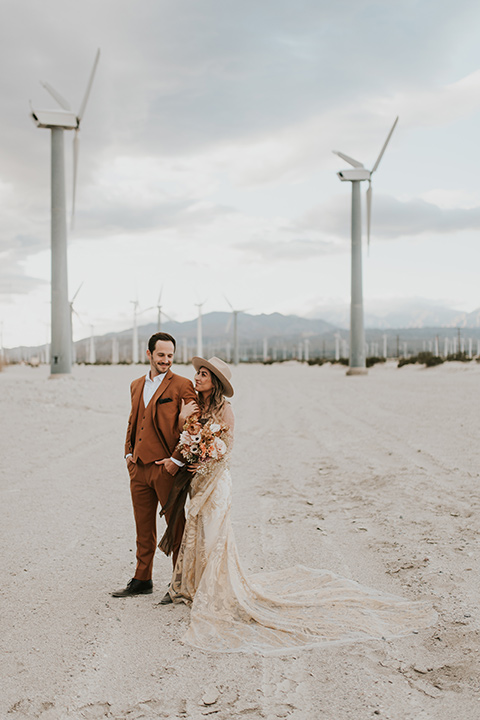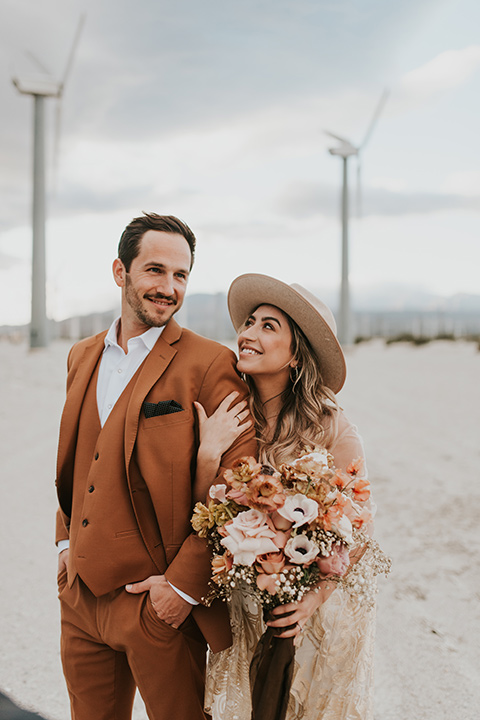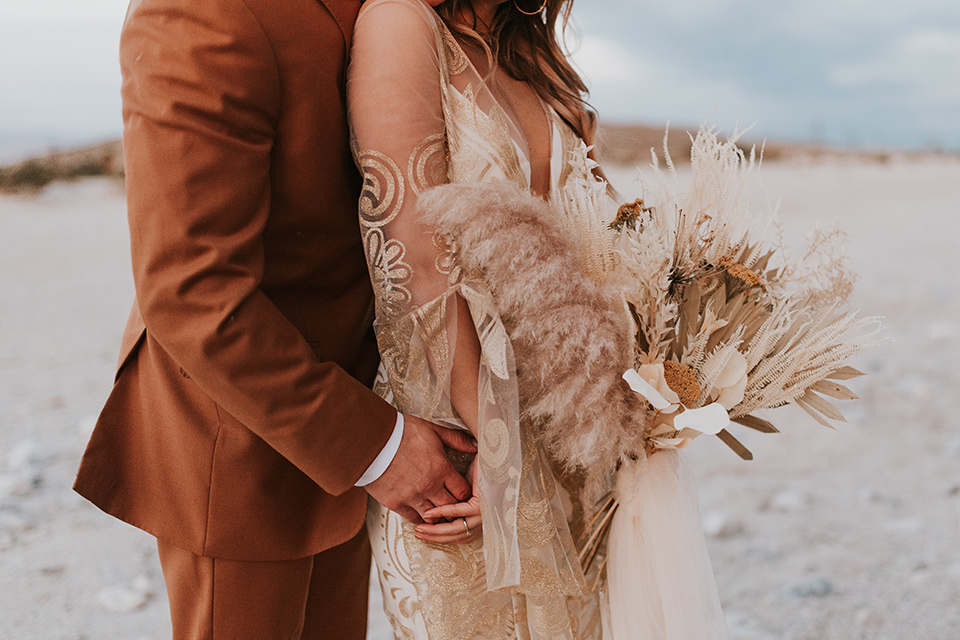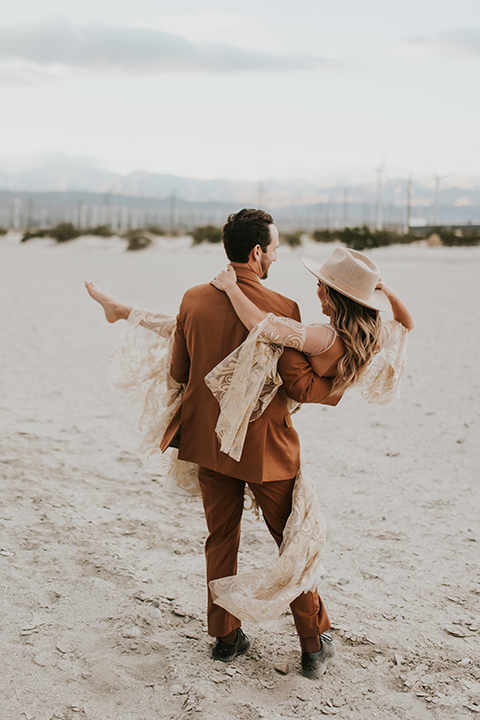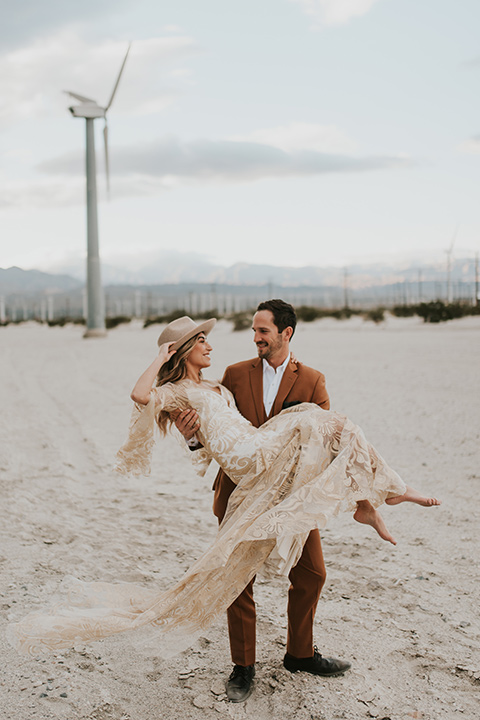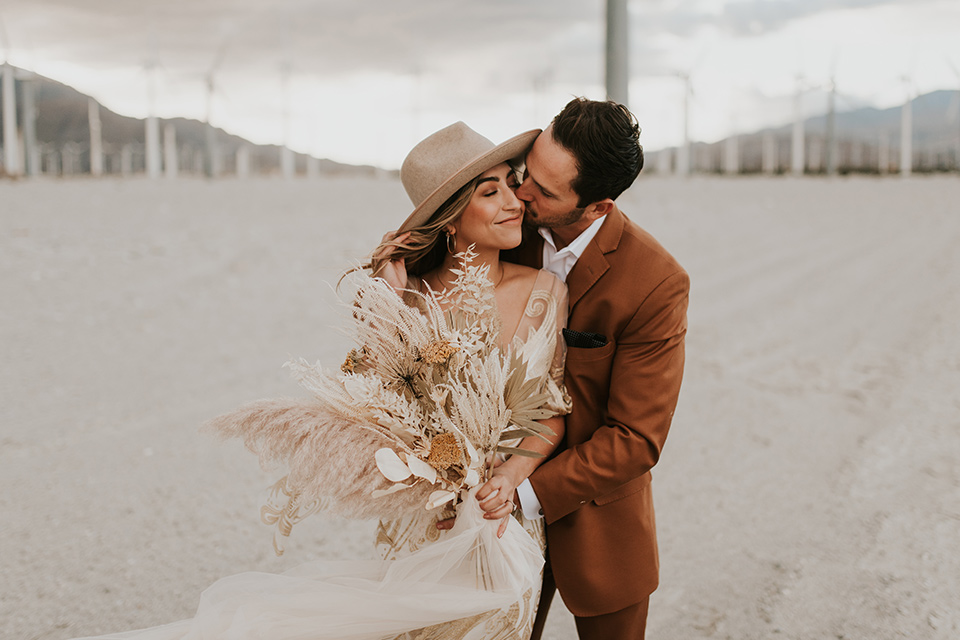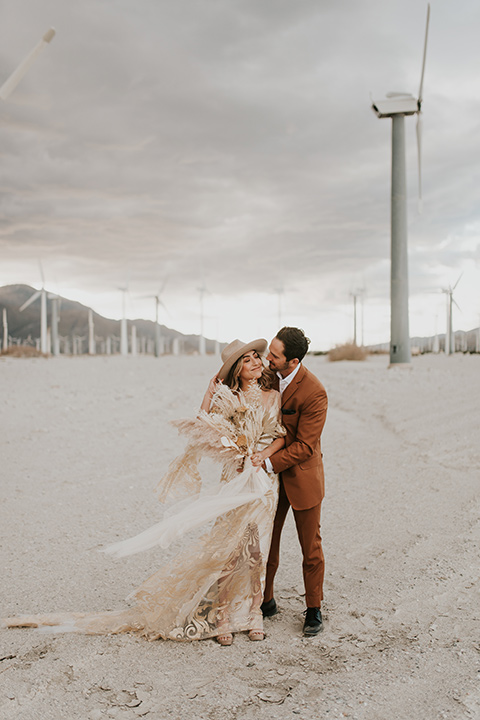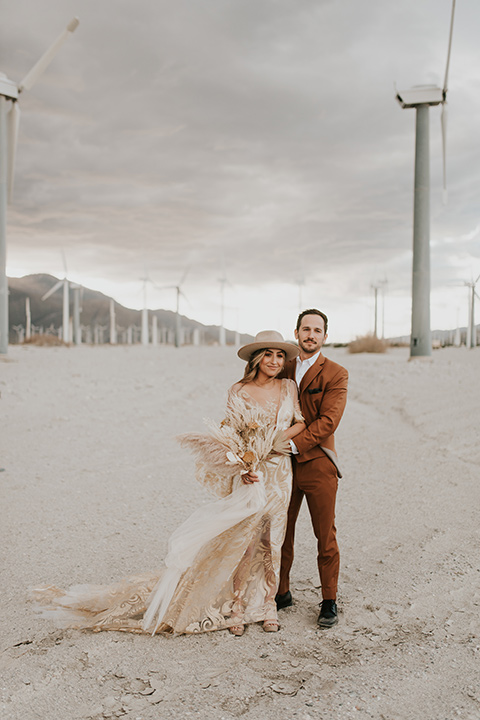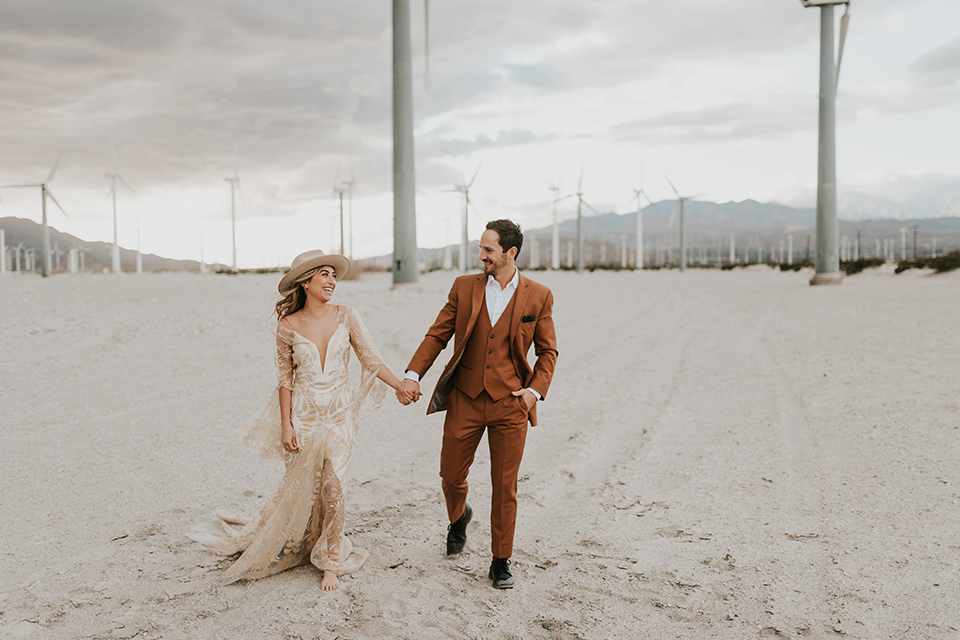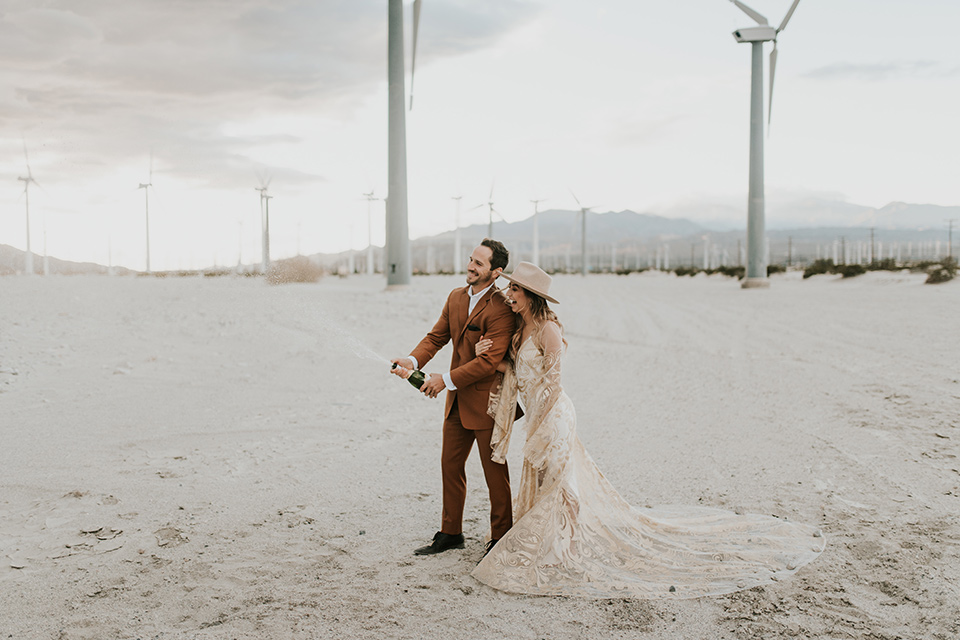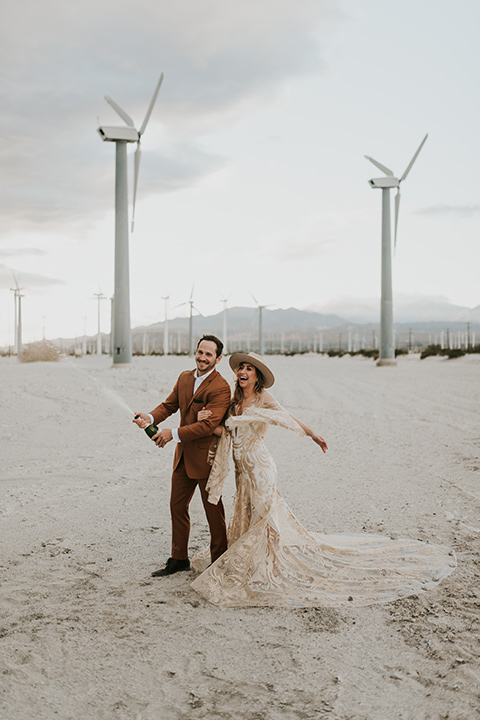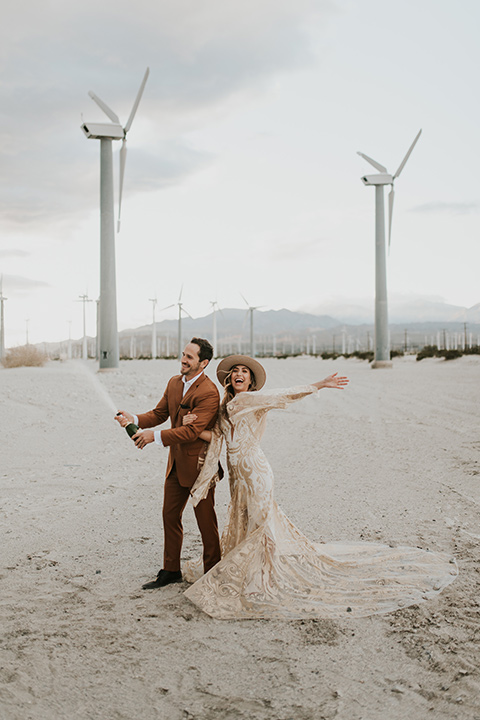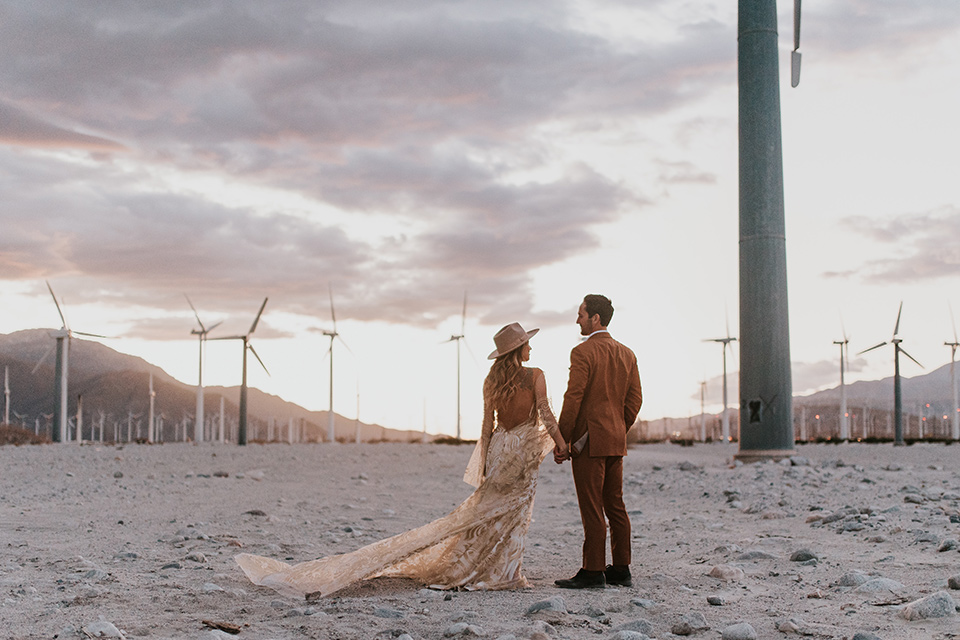 Gown Shop: a&bé Bridal Shop | Gown Designer: Rue De Seine Wedding Dresses
MOST READ BLOGS
CHIC SPANISH WEDDING VENU...

9 / 1 / 18 | Inspirational Photo Shoots

Venue: Old Polo Estate
Photography: Carrie McGuire Photography
Menswear Style: Charcoal Notch Lapel Suit with a long black tie with whi

BIG BEAR WEDDING BLISS IN...

16 / 2 / 23 | Inspirational Photo Shoots

Venue: Big Bear, CA Photography: Heather Anderson Photography Collaboration With: Wild Flower Photo Co. Groom Style: Dark Green Notch Lapel Su

VIEWS AND VOWS AT THIS BO...

16 / 2 / 23 | Inspirational Photo Shoots

Venue: Lake Powell Photography + Styling: Sam Rae Makeup and Photography Planning: Rayanne Rose Photography Groom Style: Gold Velvet Brooklyn

COASTAL BLUSH BLISS

28 / 12 / 22 | Inspirational Photo Shoots

COLORADO MICROWEDDING WIT...

28 / 12 / 22 | Inspirational Photo Shoots

PRIMARY COLOR MAGIC AT A ...

29 / 12 / 22 | Inspirational Photo Shoots

Venue: Hyde House Public Studio Photography: Rad Red Creative Planning + Design: Piper Marie Events Groom Style: Black Performance Tuxedo by

A GRAND TETONS ELOPEMENT ...

29 / 12 / 22 | Inspirational Photo Shoots

ROMANTIC WINERY WEDDING

27 / 5 / 20 | Inspirational Photo Shoots

Venue: Ganite Lion Cellars
Photographer: Alyssa Rachel
Menswear: Light Grey Peak Lapel Suit with a purple long tie

ELEGANT OLIVE GROVE WEDDI...

18 / 6 / 20 | Inspirational Photo Shoots

Venue: Temecula Olive Oil Company
Photography: Mallory Dawn Photography
Menswear Style: Navy Shawl Lapel Tuxedo with a black bow tie

ETHEREAL FRENCH WEDDING A...

18 / 6 / 20 | Inspirational Photo Shoots

Venue: Vista Valley Country Club
Photography: Mallory Dawn Photography
Menswear Style: Navy Shawl Lapel Tuxedo with a black bow tie

CLASSIC EUROPEAN WEDDING ...

18 / 6 / 20 | Inspirational Photo Shoots

Venue: Kestrel Park
Photography: Kalina And Co.
Menswear Style: White Casablanca Dinner Jacket with a black bow tie