Boho Chic Vineyard Wedding
Boho Chic Vineyard Wedding
4 / 21 / 17 | Inspirational Photo Shoots
Venue: Triunfo Creek Vineyards
Event Design: Forrest and J
Photography: Wisteria Photography
Menswear Style: Slate Blue Notch Lapel Suit with a long grey tie
Write up from Green Wedding Shoes:
Oh my goodness, have we got a treat for you today! First, let's set the stage: an overall boho chic vibe, geodes, pastel hues, a vespa, macramé, gorgeous vintage touches, and the DREAMIEST florals you've ever seen. Are your eyes wide with curiosity? We don't blame you! The moment we saw this boho chic meets watercolor pastel-hued wedding inspiration — photographed by Lisa Anderson of Wisteria Photography, along with second shooter Jill Kling — our mouths dropped in awe. Lisa met stylist Jenny Leu of Forrest and J, florist Nicole Lourie at The Bloemist, and Suzy Everson at Docle Vintage Rentals during The Bloom Workshop in San Clemente last year. They all became fast friends as their creativity ran wild, and with that came this gorgeous explosion of boho wedding inspiration. The Triunfo Creek Vineyards in Agoura Hills, California made the perfect location to showcase all of their ideas, with its rustic house and vintage details. Ready to be blown away? Let's take a look at all the florals, lace gowns, and vibrant pops of color!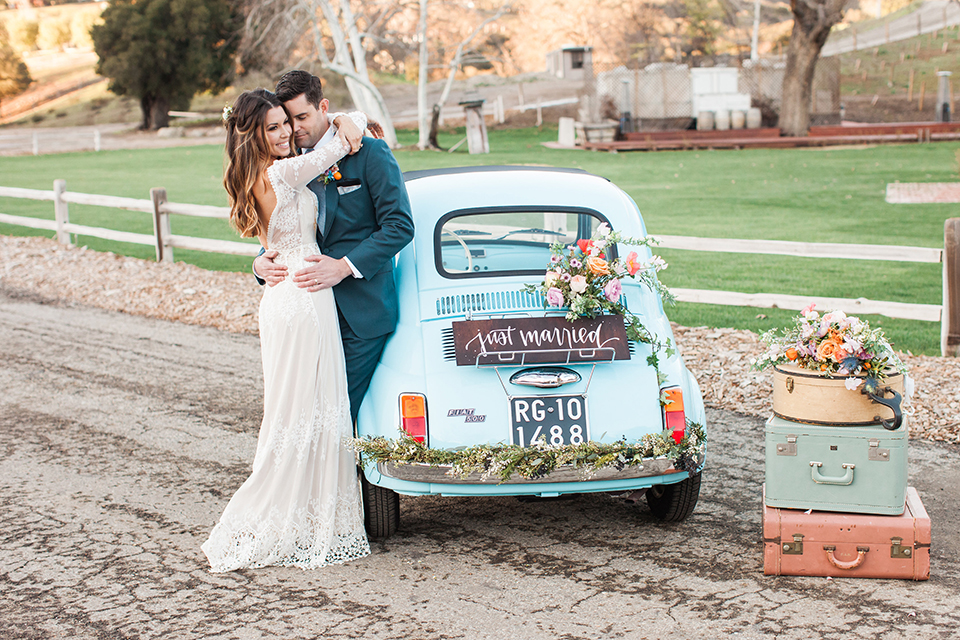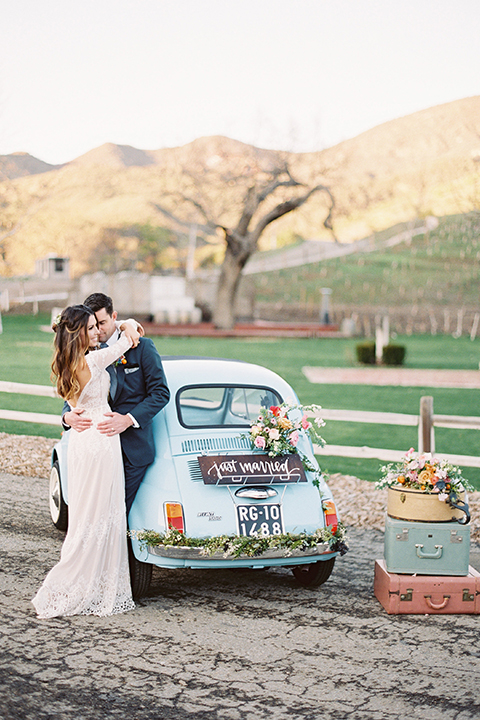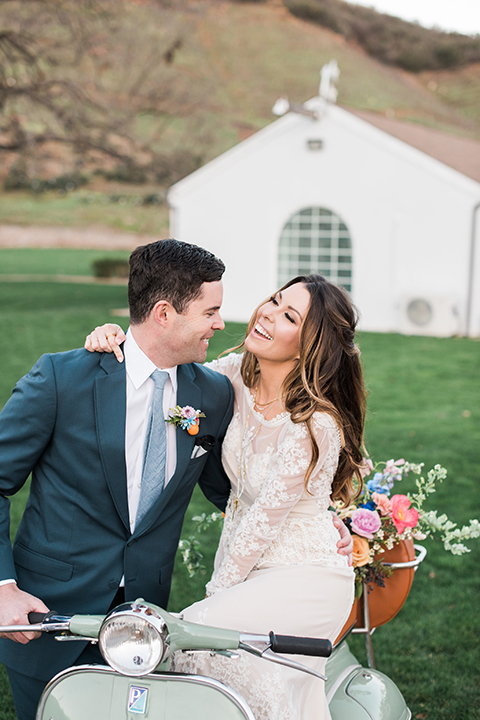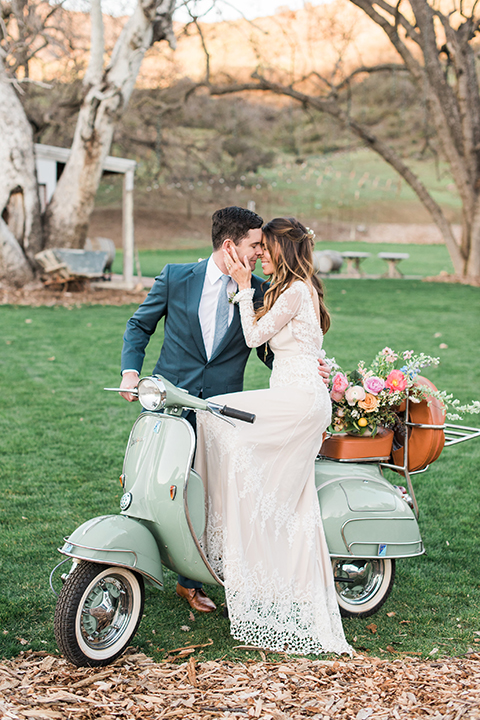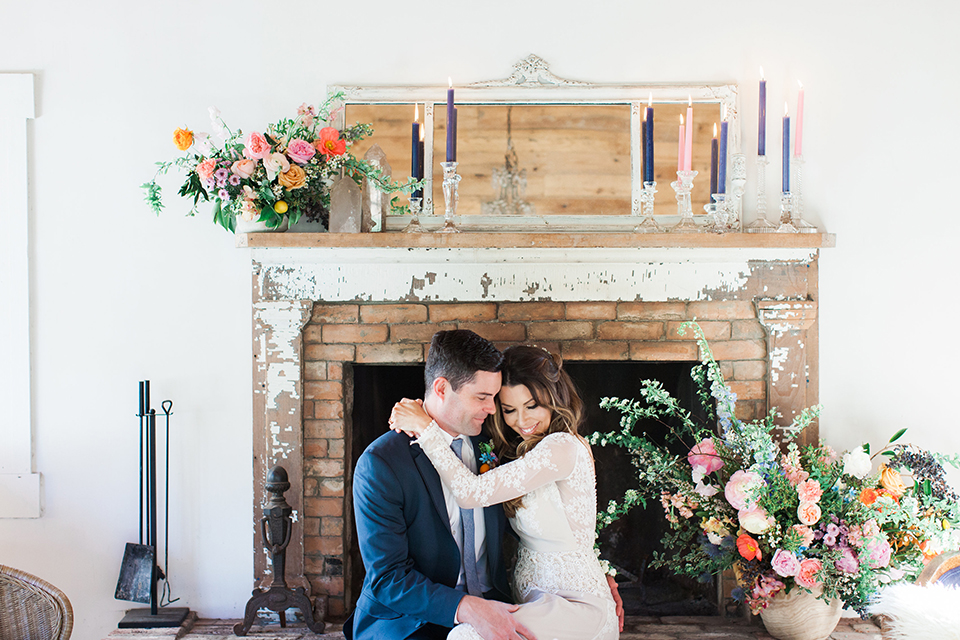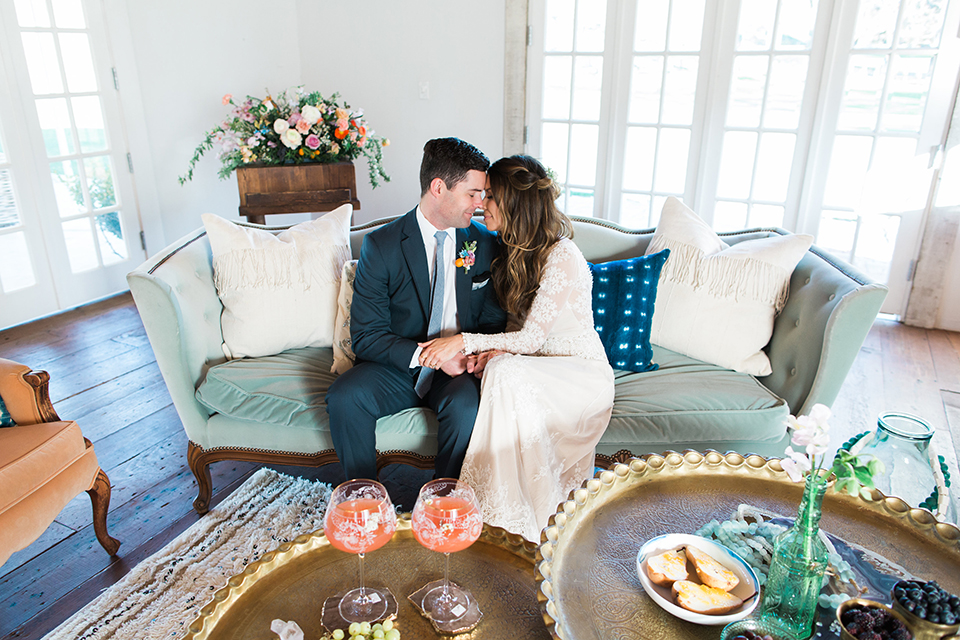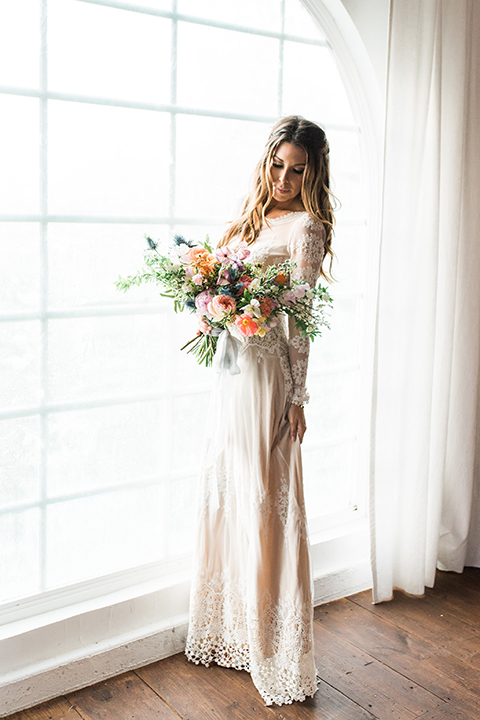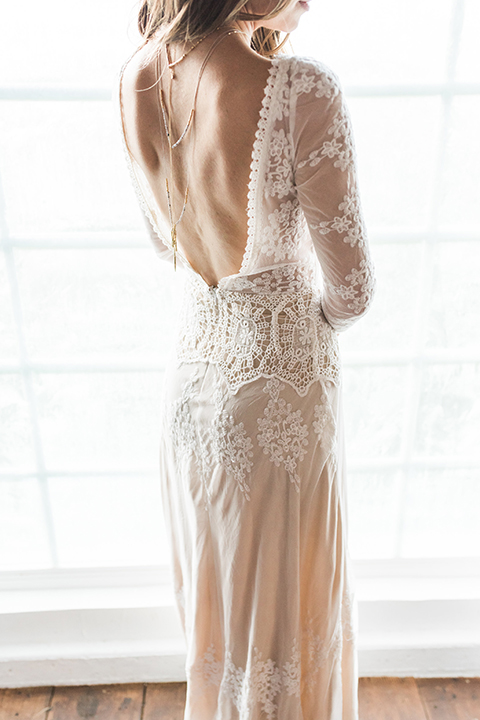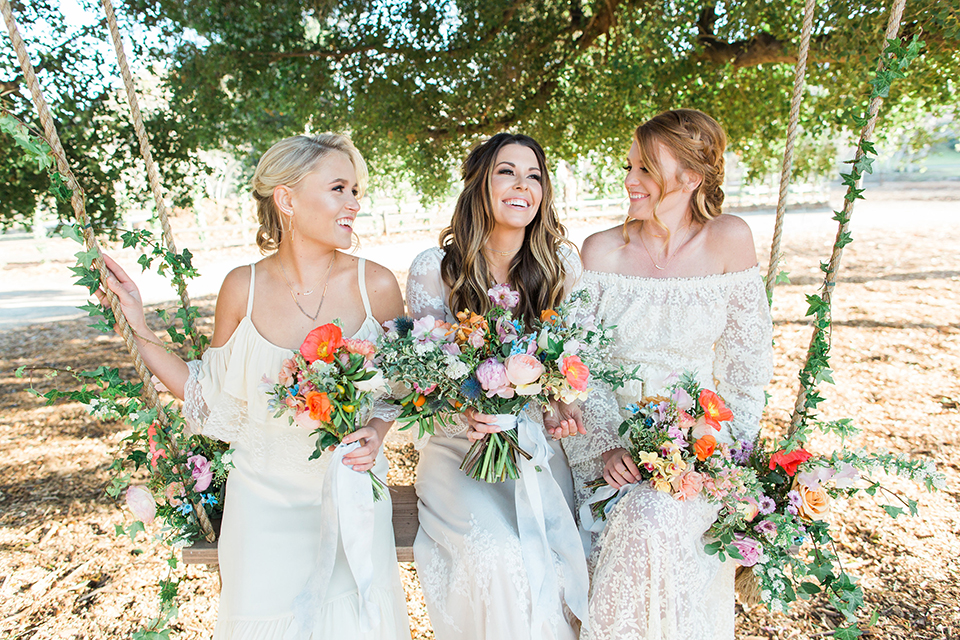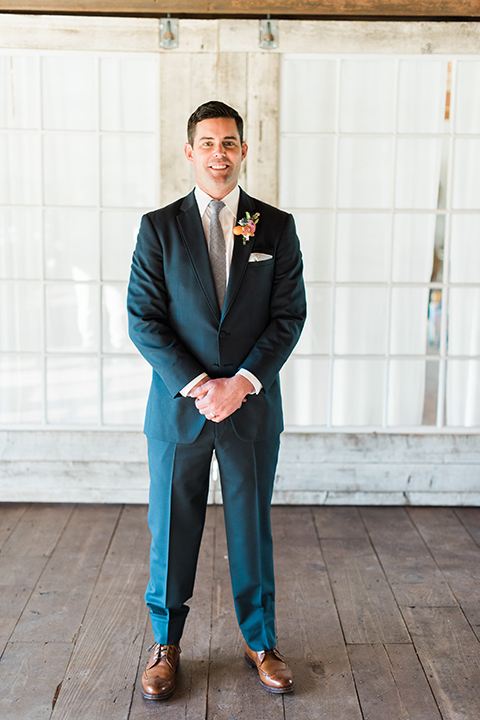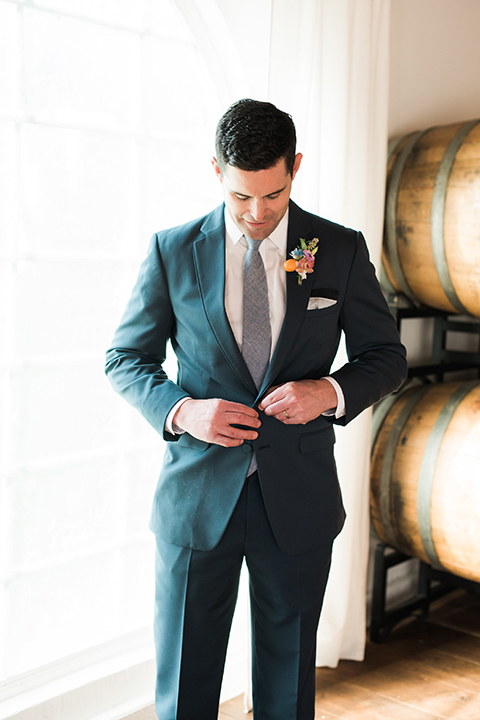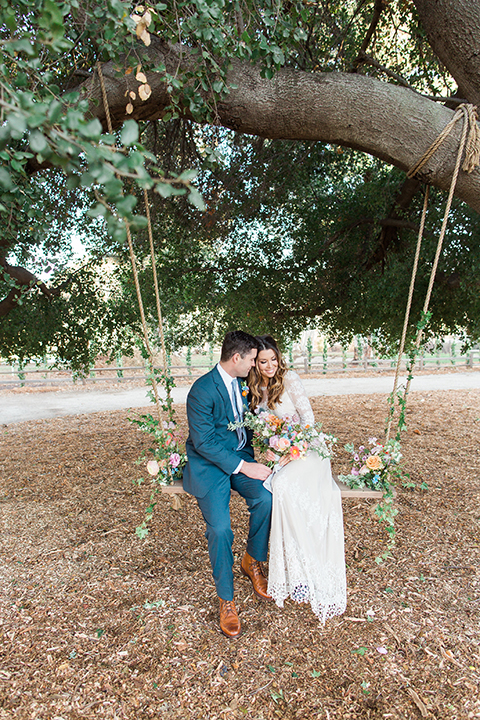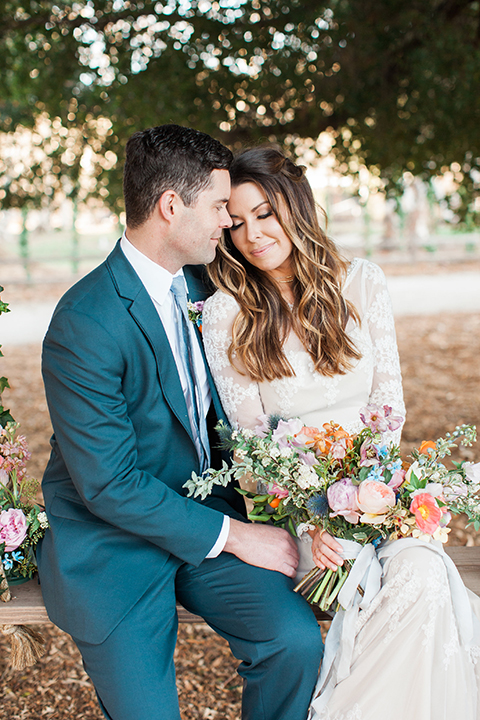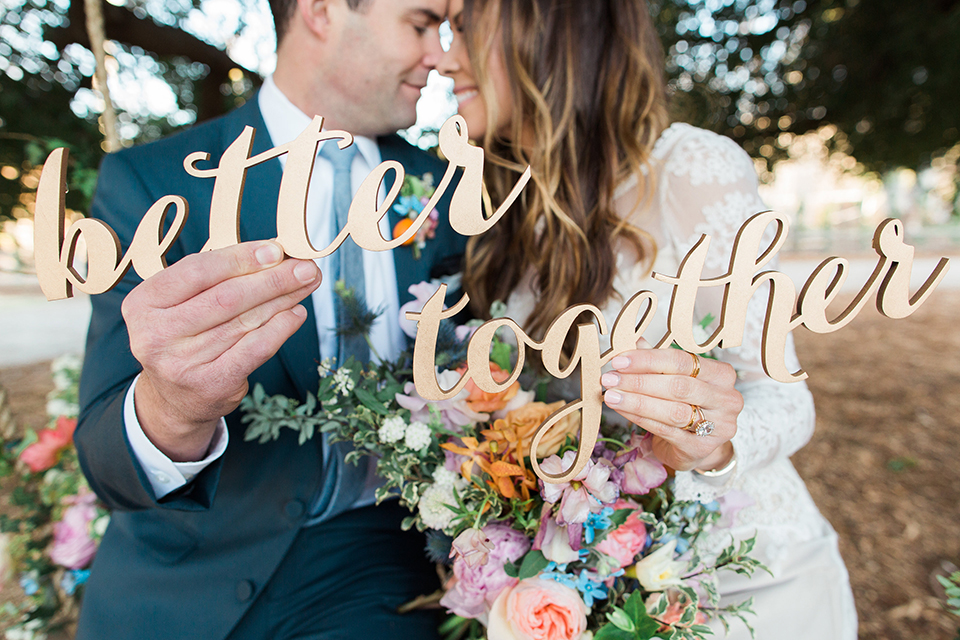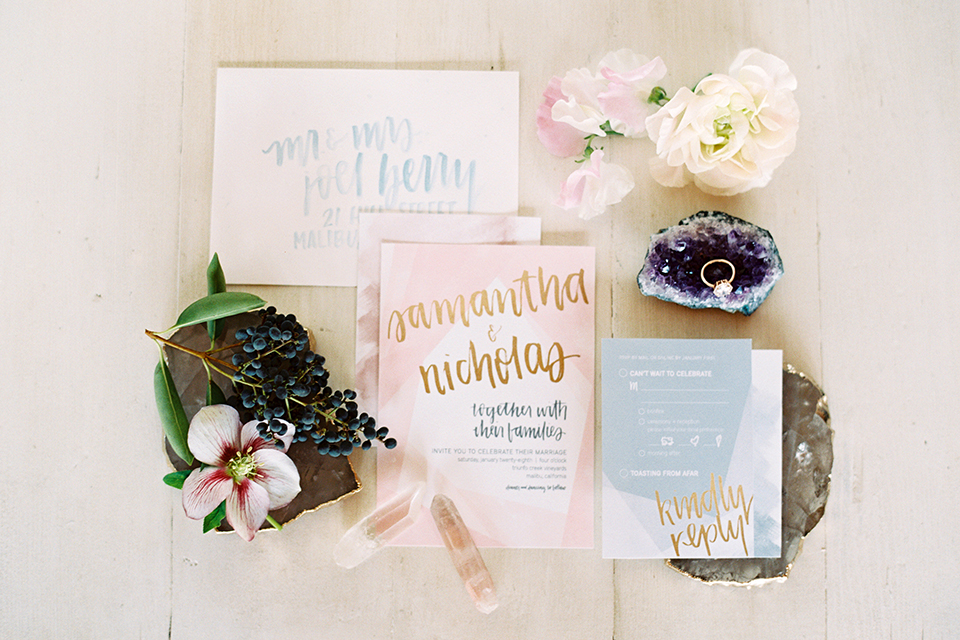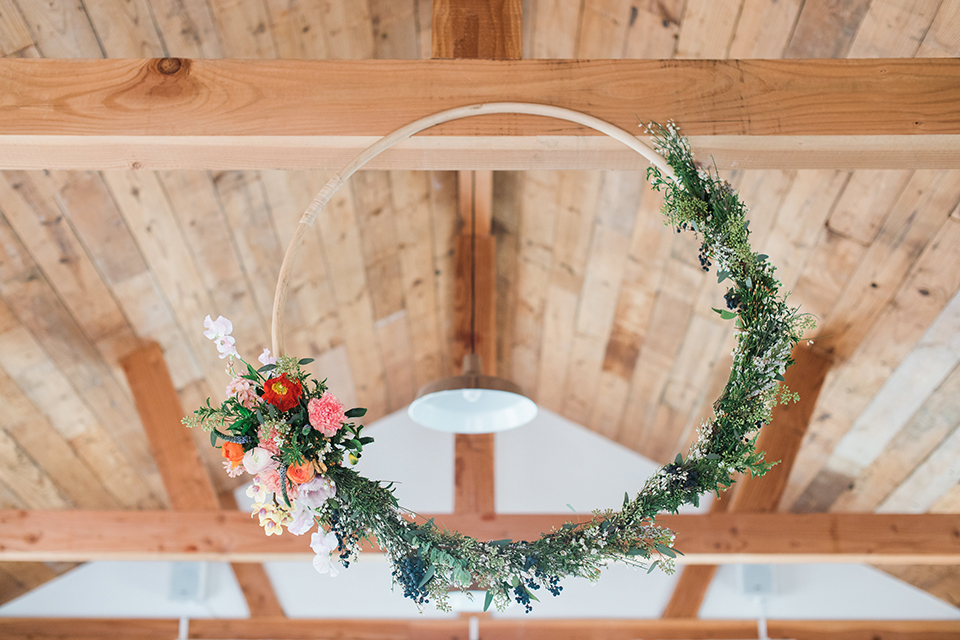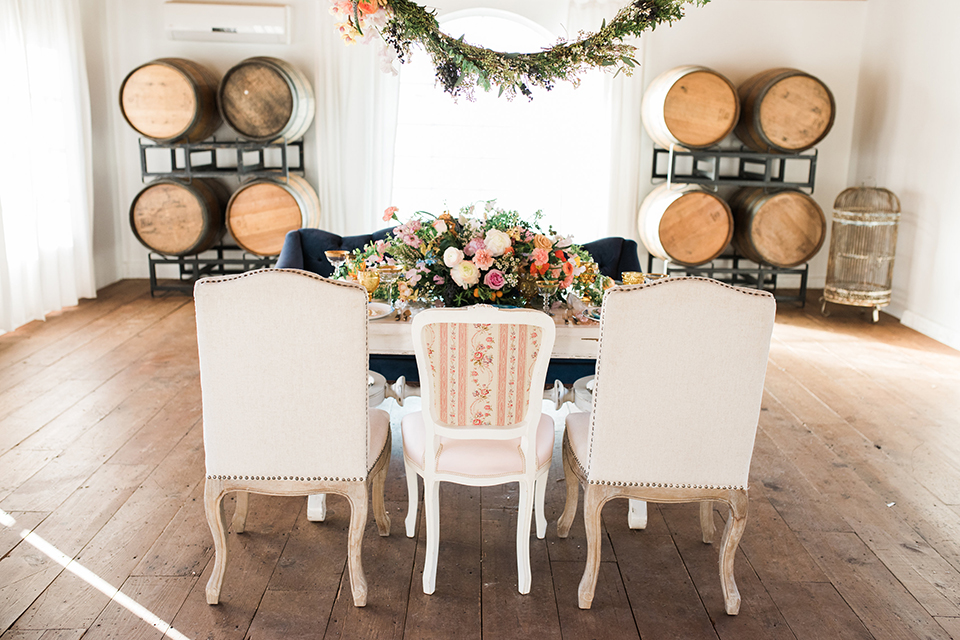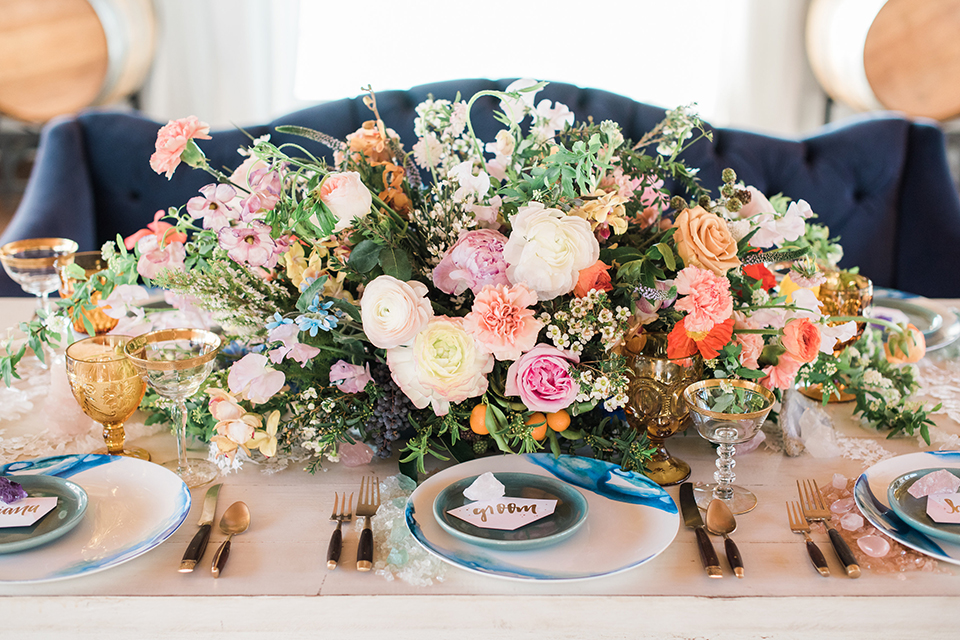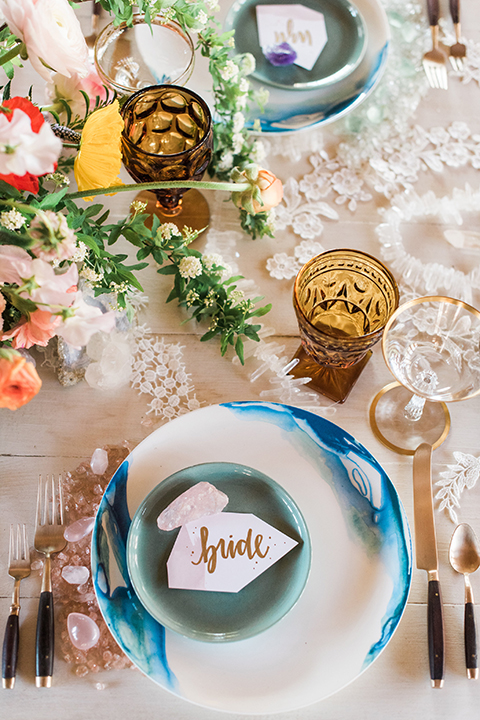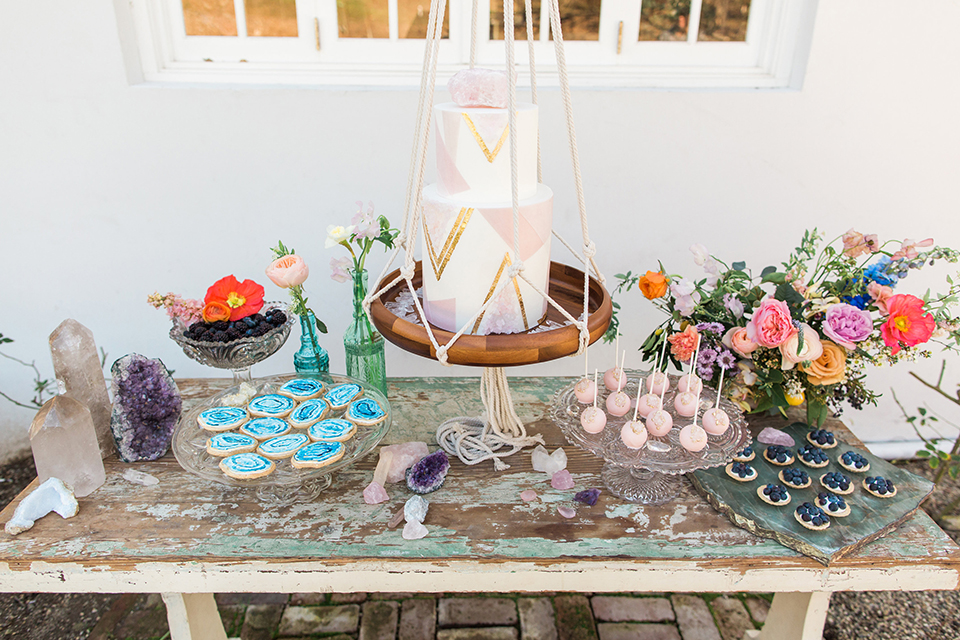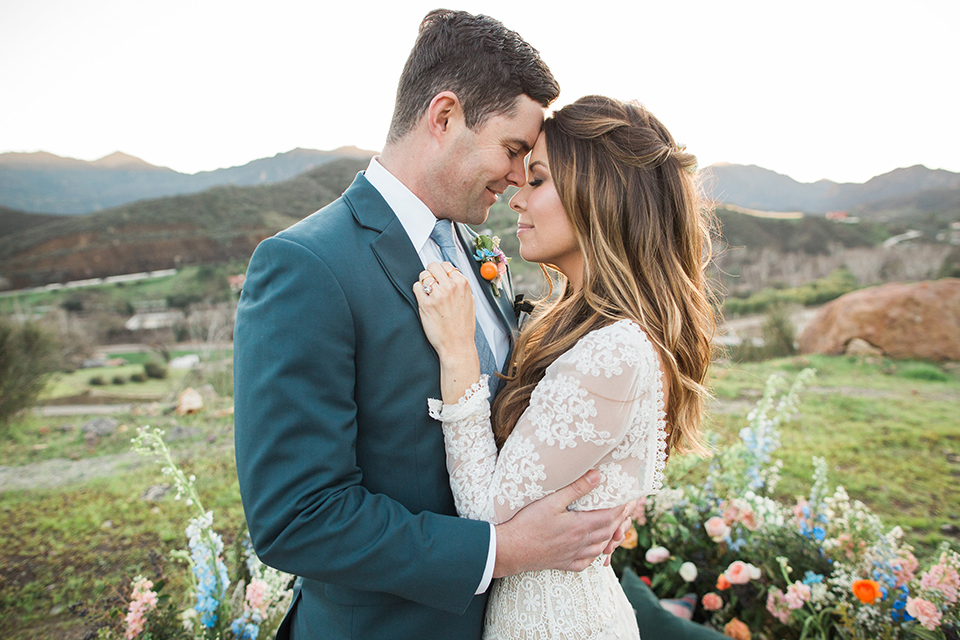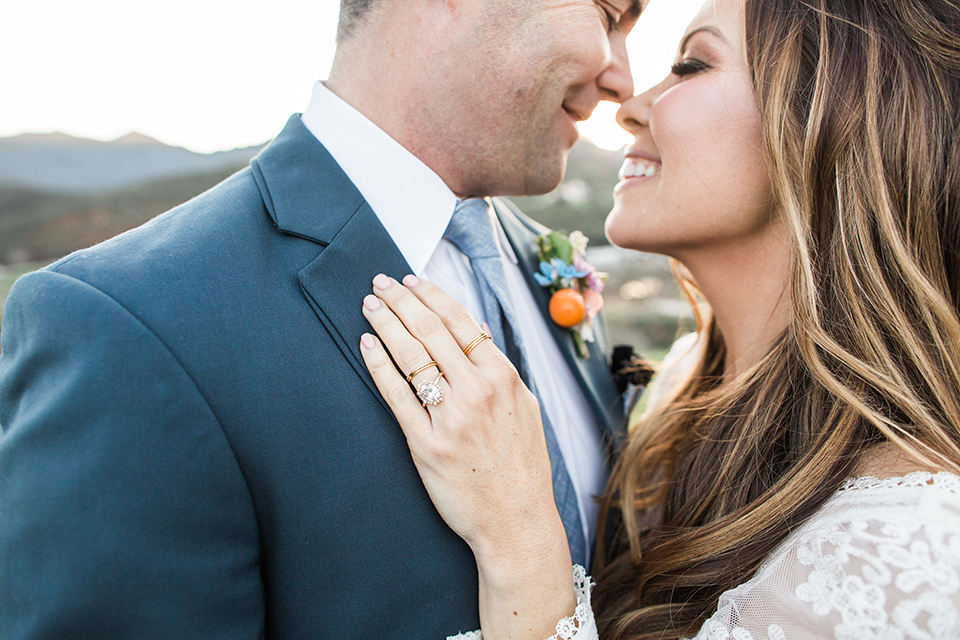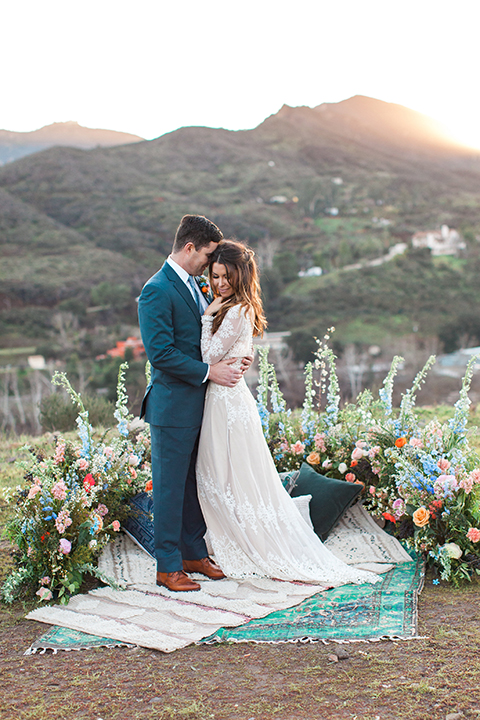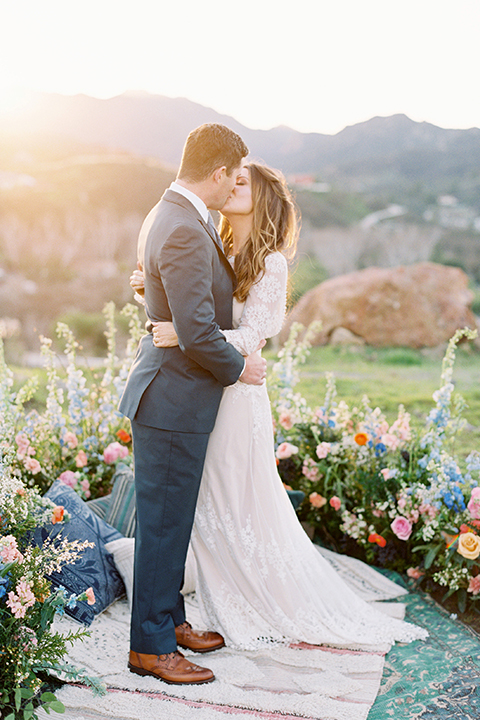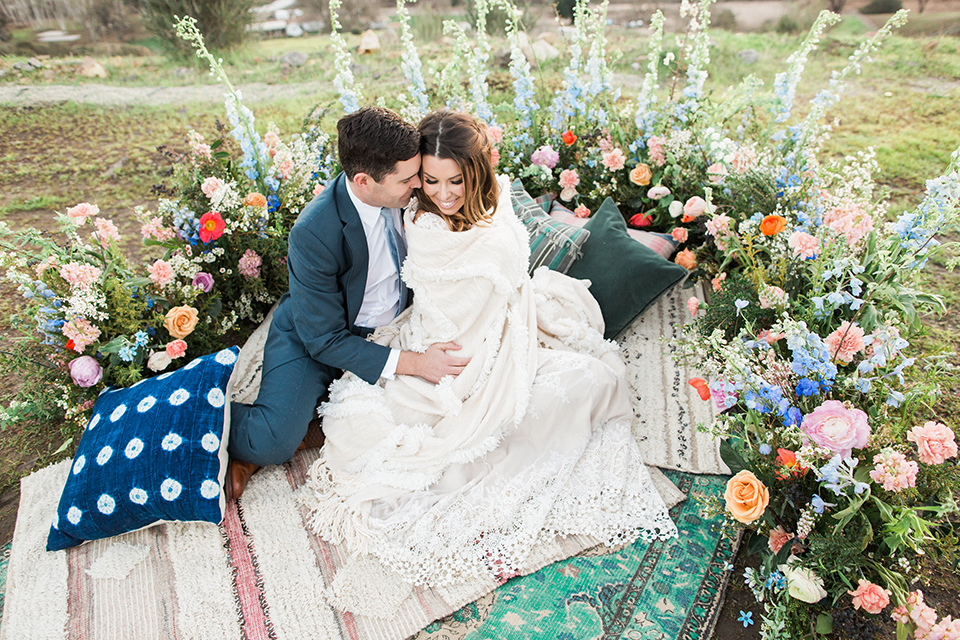 This shoot was also featured on Green Wedding Shoes!
Florals: The Bloemist | Wedding Gown: Dreamers & Lovers - Lisa Backless Lace Gown | Bride's Shoes: Badgley Mischka - Roxy Sandal | Bride's Ring: Susie Saltzman | Bridesmaid Dresses: Sydnie Lace Gown and Abby Gown | Hair + Makeup: Blush by M. Marie | Videography: Kelly Balch Video | Tabletop Rentals: Borrowed Blu | Furniture Rentals: Pretty Vintage Rentals | Specialty Rentals: 503 Found Decor | Cake + Desserts: Frost It Cakery | Blue Car + Vespa: Dolce Vintage Rentals | Second Shooter: Jill Kling | Jewelry: Gorjana | Pillows: Shop Skout Pillows | Dress Hangers + "Better Together" Cutout: Black Label Decor | Paper Goods + Calligraphy: Song & Pen | Handmade Details: Macrame Cake Stand from Forrest and J
MOST READ BLOGS
LOVE STORY INSPIRED WEDDI...

13 / 3 / 17 | Inspirational Photo Shoots

Venue: Le Meridian Delfina Santa Monica
Photography: Anna Delores Photography
Menswear Style: Charcoal Gray Michael Kors Shawl Lapel Tu

CITY ENGAGEMENT PHOTOS IN...

10 / 3 / 17 | Inspirational Photo Shoots

Venue: The London House
Photography: Rosanna Hanson Photography
Menswear Style: Charcoal Gray Michael Kors Notch Lapel Tuxedo with a na

LOVE POTION INSPIRED WEDD...

27 / 2 / 17 | Inspirational Photo Shoots

Venue: Viejas Casino & Resort
Photography: This Rad Love
Menswear Style: Burgundy Shawl Lapel Tuxedo with a black bow tie

RUSTIC BOHEMIAN BARN WEDD...

28 / 6 / 17 | Real Weddings

Venue: Cayucos Creek Barn
Photography: Alyssa Lavine Photography
Menswear Style: Slate Blue Notch Lapel Suits with the groom in a long

CHIC WEDDING AT CIELO FAR...

24 / 5 / 17 | Inspirational Photo Shoots

Venue: Cielo Farms
Photography: Jenny Quicksall Photography
Menswear Style: Black Notch Lapel Tuxedo by Michael Kors with a black and w

NATURE INSPIRED GRAND CAN...

22 / 5 / 17 | Inspirational Photo Shoots

Event Design: Deanna Nash Events
Photography: The Argus Image
Menswear Style: Slate Blue Notch Lapel Suit with a long silver tie

WOODLAND BOHEMIAN WEDDING

17 / 5 / 17 | Inspirational Photo Shoots

Coordination: Jenne Chanthaboury
Photography: Lin and Jirsa
Menswear Style: Gray Notch Lapel Suit with a long floral tie

PARK HYATT AVIARA BLACK T...

17 / 5 / 17 | Inspirational Photo Shoots

Venue: Park Hyatt Aviara
Photography: Evelyn Molina Photography
Menswear Style: Black Michael Kors Notch Lapel Tuxedo with a black bow

COLORFUL BOHEMIAN STYLE W...

16 / 5 / 17 | Inspirational Photo Shoots

Venue: Sherwood Country Club
Photography: Lucas Rossi Photography
Menswear Style: Navy Shawl Lapel Tuxedo with a black faux leather b

RUSTIC ROMANCE WEDDING

16 / 5 / 17 | Real Weddings

Venue: Villa San Juan Capistrano
Photography: Katelin Wallace Photography
Menswear Style: Navy Shawl Lapel Tuxedo with a black bow tie

HOW TO STYLE A WOMEN'S TU...

9 / 5 / 17 | Inspirational Photo Shoots

Venue: Franciscan Gardens
Photography: Christine Bentley Photography
Attire: Women's Black Shawl Lapel Tuxedo